trying to style a bookcase with… books!
Whenever I look up inspiration for styling bookcases and shelves, it always seems like there are more tchockies and decorative items than there are books! The problem is, we have two built in bookshelves when you walk into the house. So when we settled in, I used all the prettier books for those shelves. All that's left for the expedit are the COLORFUL ones. Yuck.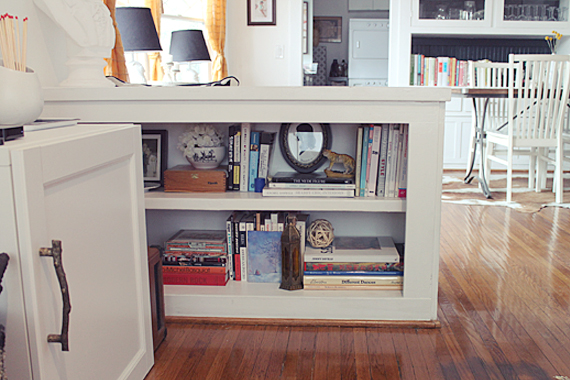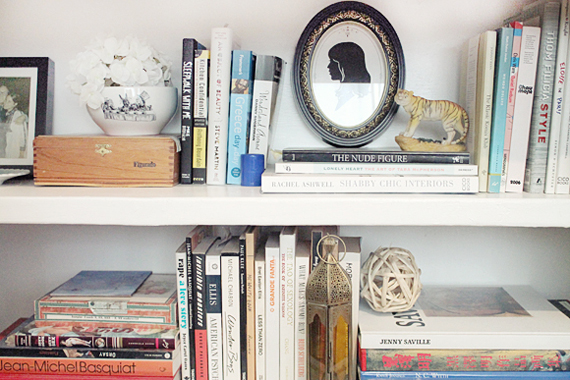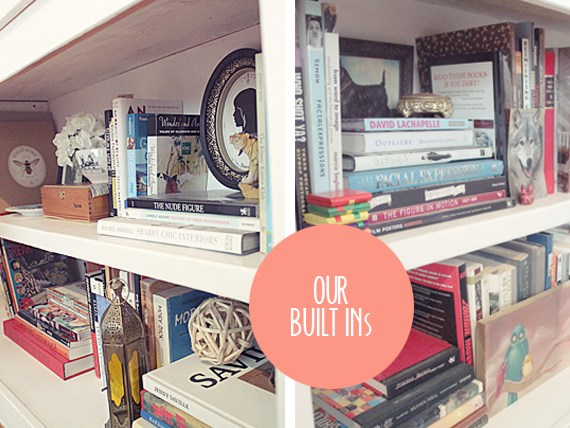 I'm happy with the way these ones turned out. I think I can do the expedit. Maybe. While looking for inspiration for our office expedit, I managed to find images with some books…
Oooo here is one with books!
First thing I decided to do was give the shelf a white back. I got some white butcher paper from the closet and my favorite white duct tape to cover it. The taping is pretty bad up close but it's on the back. I'll never see it.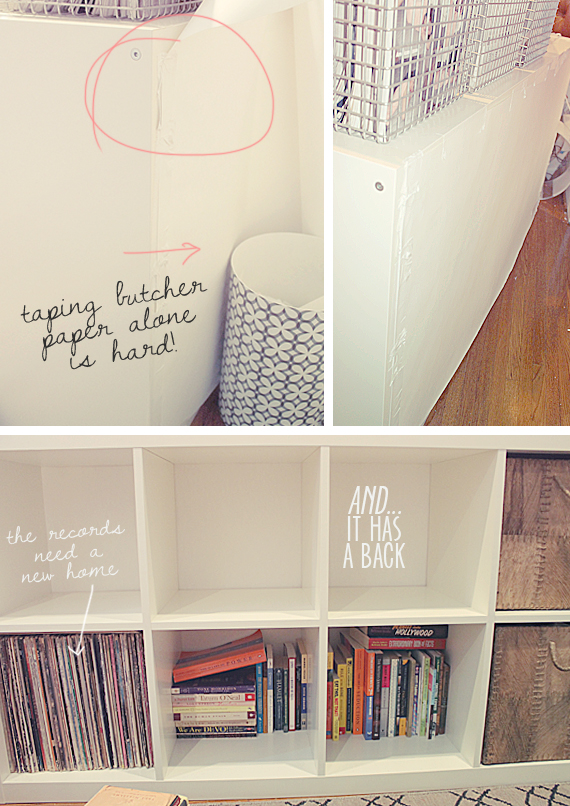 Okay. So much better.  Next, I emptied it. That includes taking out the LPs and putting them next to the shelf. No idea where I'll put these, but they're taking up too much space.
Next, I removed all of the dust jackets. Something I've meant to do for a while. That helped a little.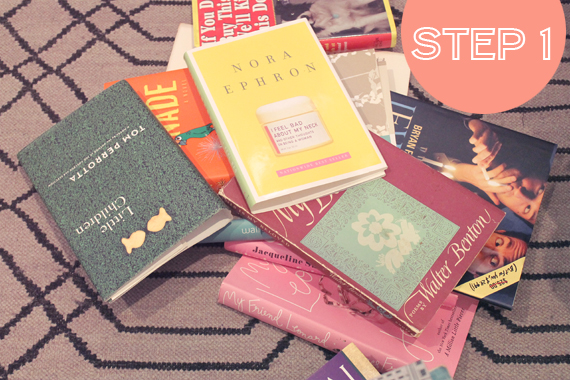 Next, I gathered shit. Tchockies and such.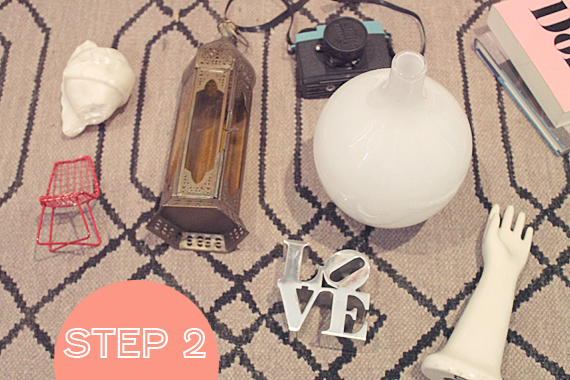 Then, I just kept trying. Playing around with what looked good. Putting things in, taking them out, and leaving them when they looked decent. The problem is trying to stuff all the books in while still trying to make them look good.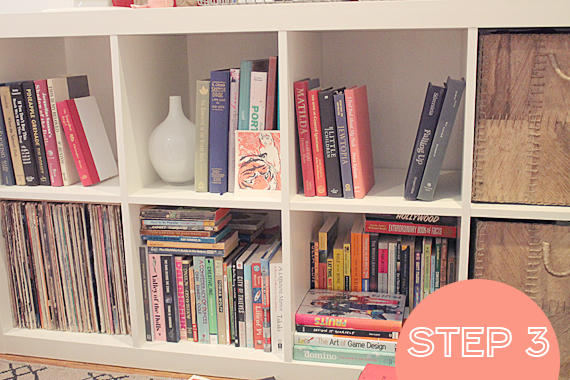 Feeling okay about these setups. I'll leave them like this for now. Lotta books.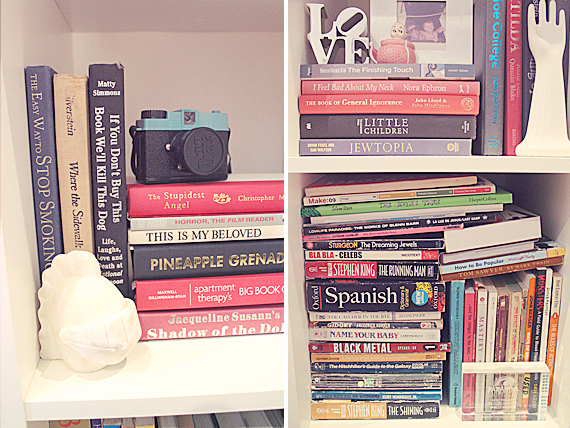 Alright! So it's not the prettiest bookshelf styling ever, but it's better than it was! I think!