things i ordered from amazon in june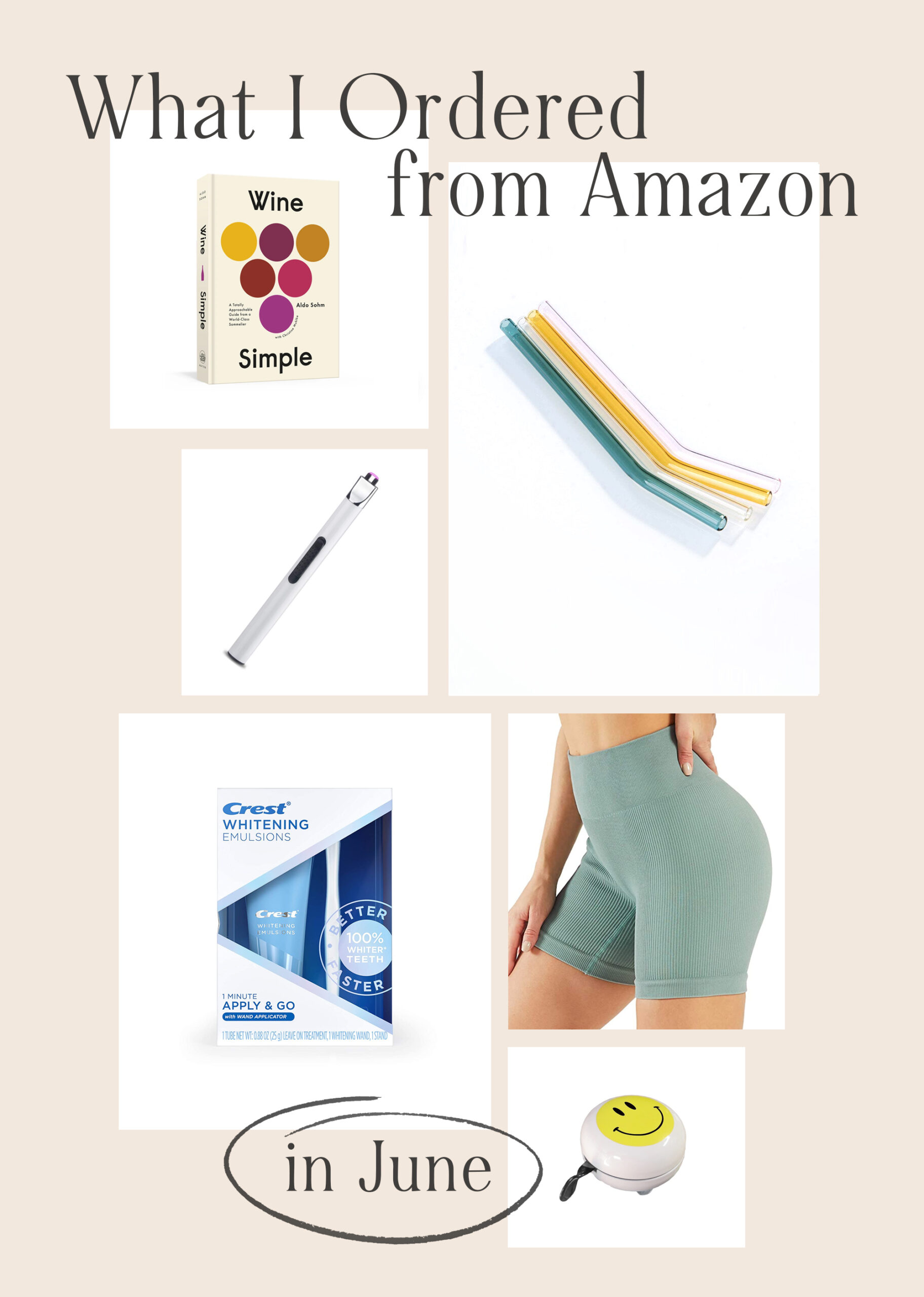 some basics and essentials i stocked up on and a few fun things i ordered this month that i wanted to share.
PS THESE ARE ALL MY HONEST OPINIONS AND THINGS I ORDERED WITH MY OWN MONEY:
i bought this wine simple book for my stepdads birthday, it's such a gorgeous book for any wine lover
love these glass straws, they're handsome and they make a cocktail or coffee drink feel special
this flameless and rechargeable candle lighter is life changing for me, it uses electricity to light and now i am never filling a lighter with fluid again.
gid has really sensitive teeth when it comes to whitening strips, so he got this whitening kit and it hasn't hurt him at all and has made such a big difference
i love these ribbed biker shorts, they're super comfy and i have been wearing them with these cozy oversized mens t-shirts that get softer every time you wash them
got arlo this very cute smiley face bicycle bell for the bike we got him for his bday (that we haven't given him yet), beware it's pretty large
also stocked up on these bath bombs, bath bombs with toys inside are not economical whatsoever, but they have gotten arlo so much more into bath time and these are the cheapest i've found.