spooky halloween french toast three ways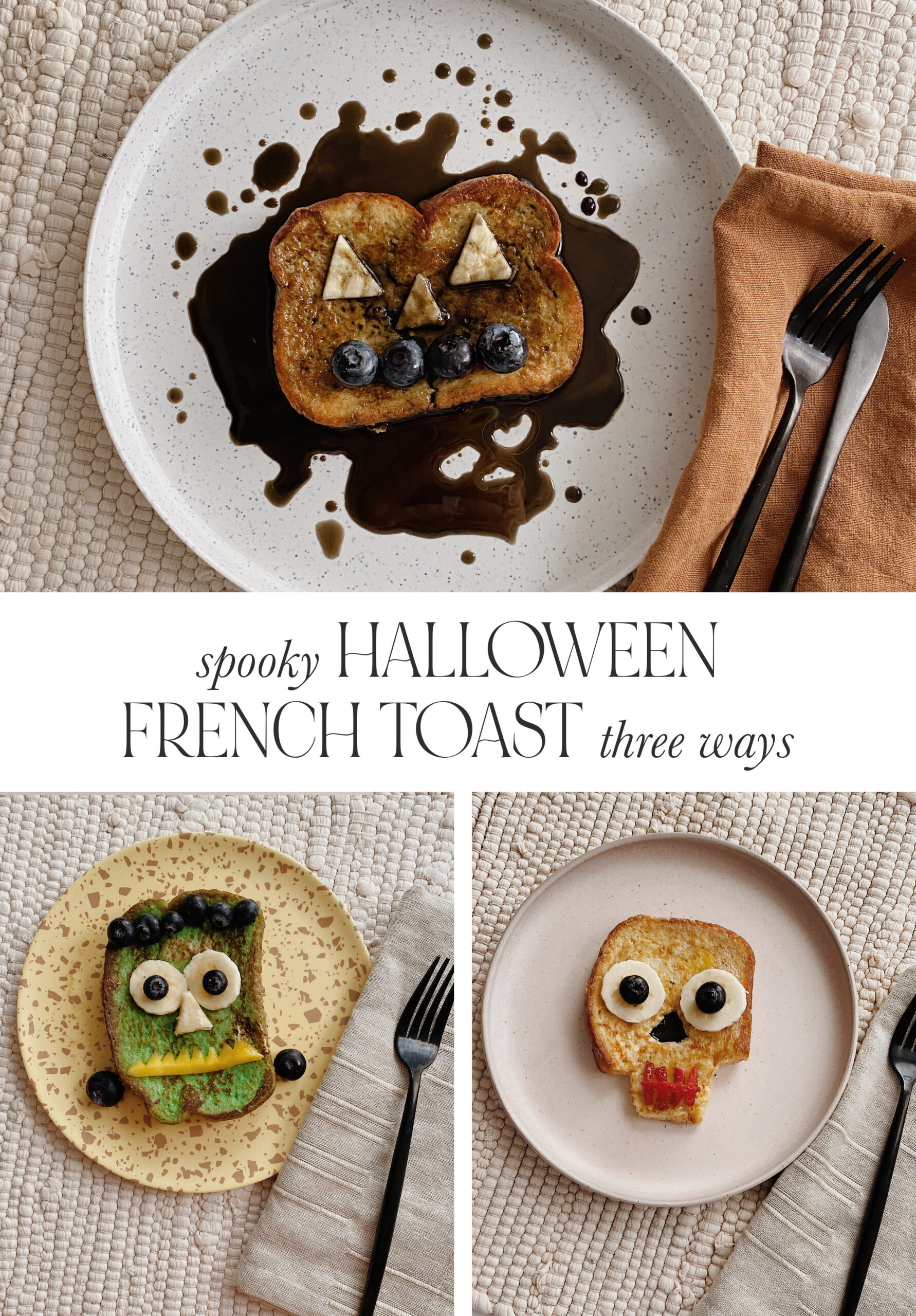 omg i've always loved halloween, but this year i am going HOG WILD because arlo is sooo into it. we've been doing something spooky basically every day and i've been keeping it exciting at breakfast too.
honestly i LIVE for this extra mom stuff.
i personally find making french toast way quicker than pancakes, so i decided to just do a bunch of different halloween french toasts and it's been a fun challenge to not only come up with spooky breakfast ideas, but also actually execute them somewhat decently (there are a couple duds i didn't even include in this post haha). these all took me a couple minutes and really all i needed was fruit and food coloring!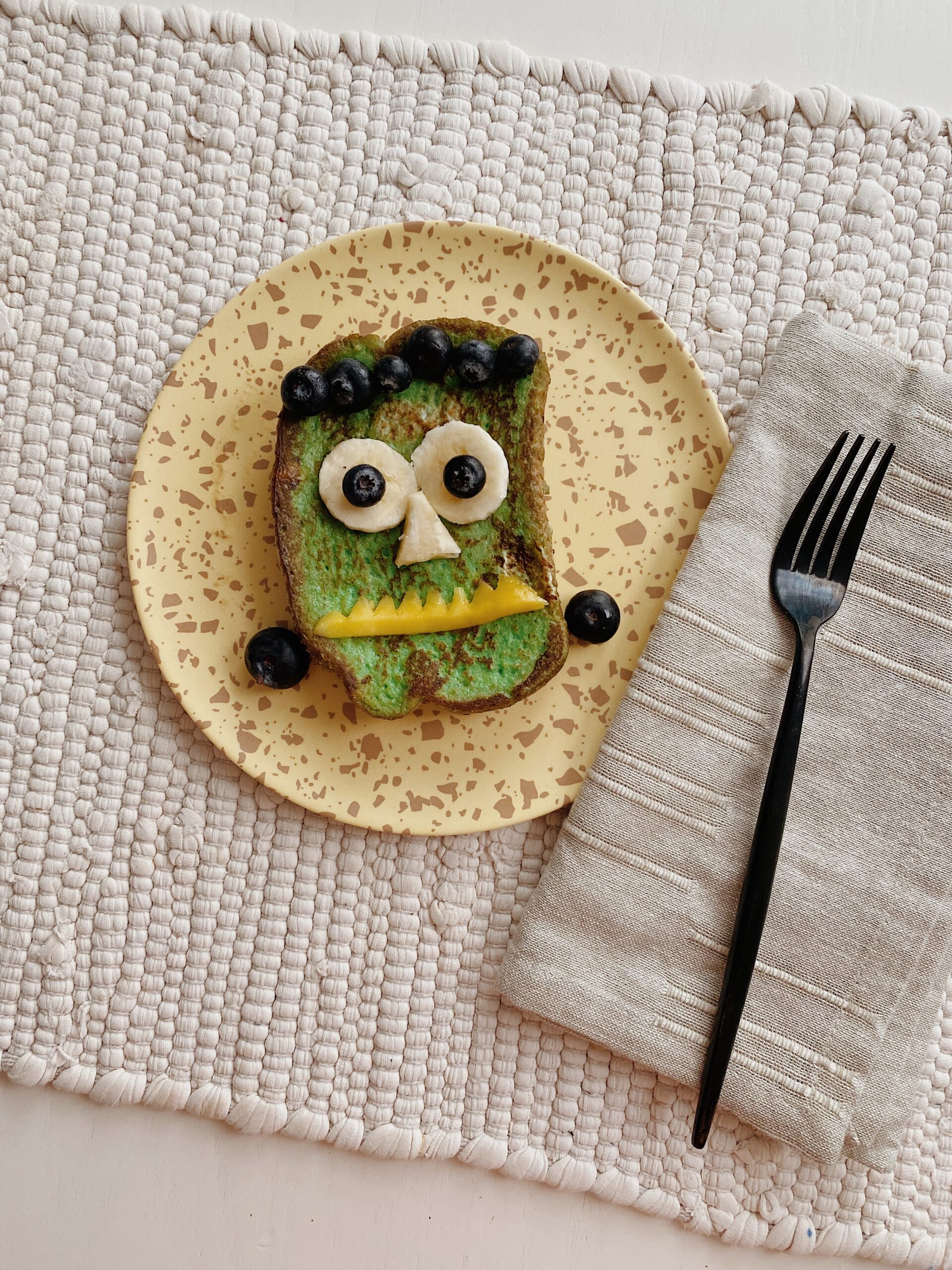 frankenstein french toast
after whipping your egg mixture, add a little green food coloring before soaking your bread. use blueberries and bananas for the hair, eyes, nose and bolts and we used mango to make the teeth.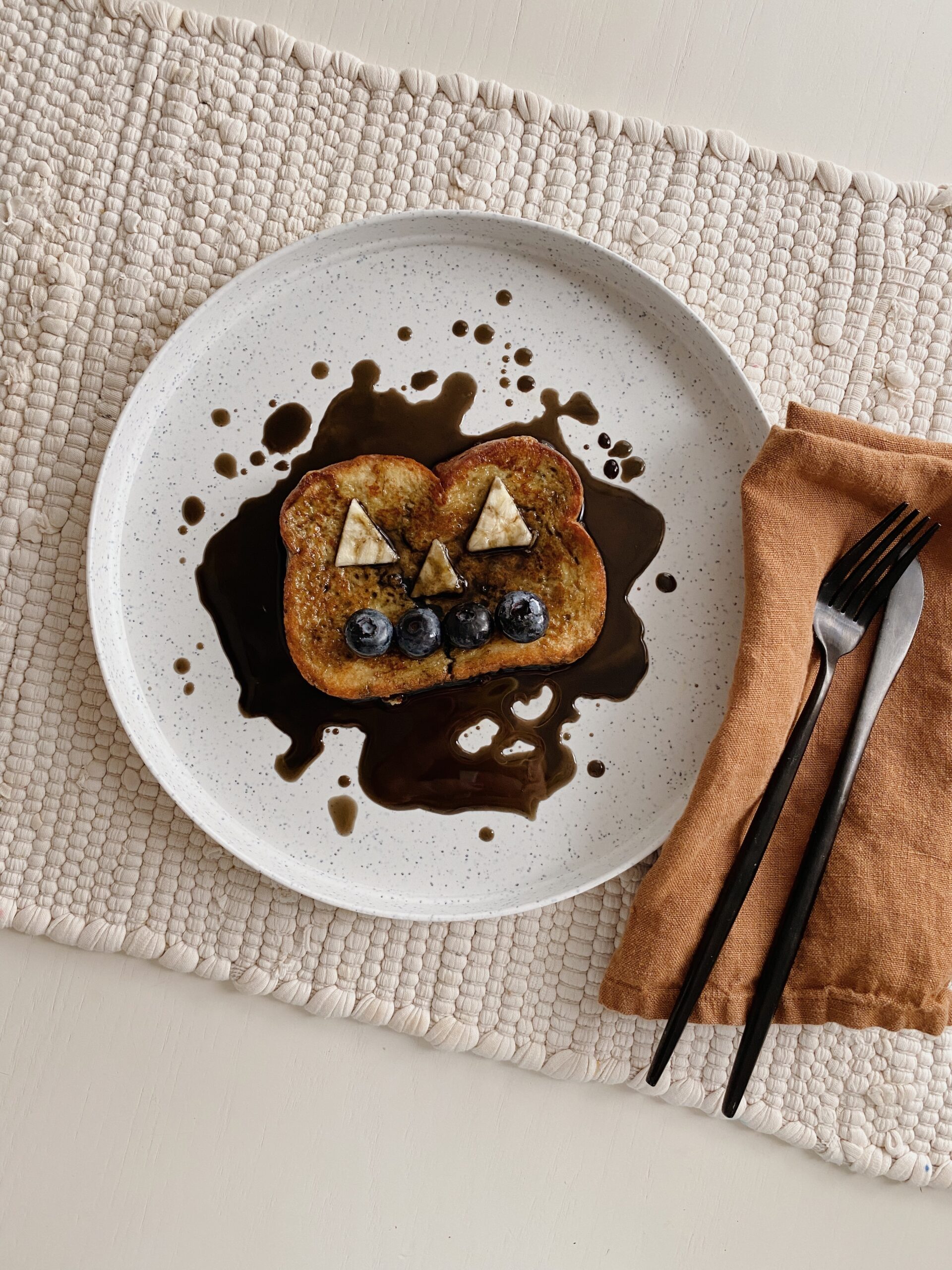 jack o' lantern french toast
this one was very simple because it's just fruit facial features and black maple syrup. mix your maple syrup with black food coloring, it's so easy and effective!!
in retrospect — i wish i'd used orange food coloring on this to make it more pumpkin like, but this was my first halloween breakfast. i may try again because we still have 15 days to go!!! hahah.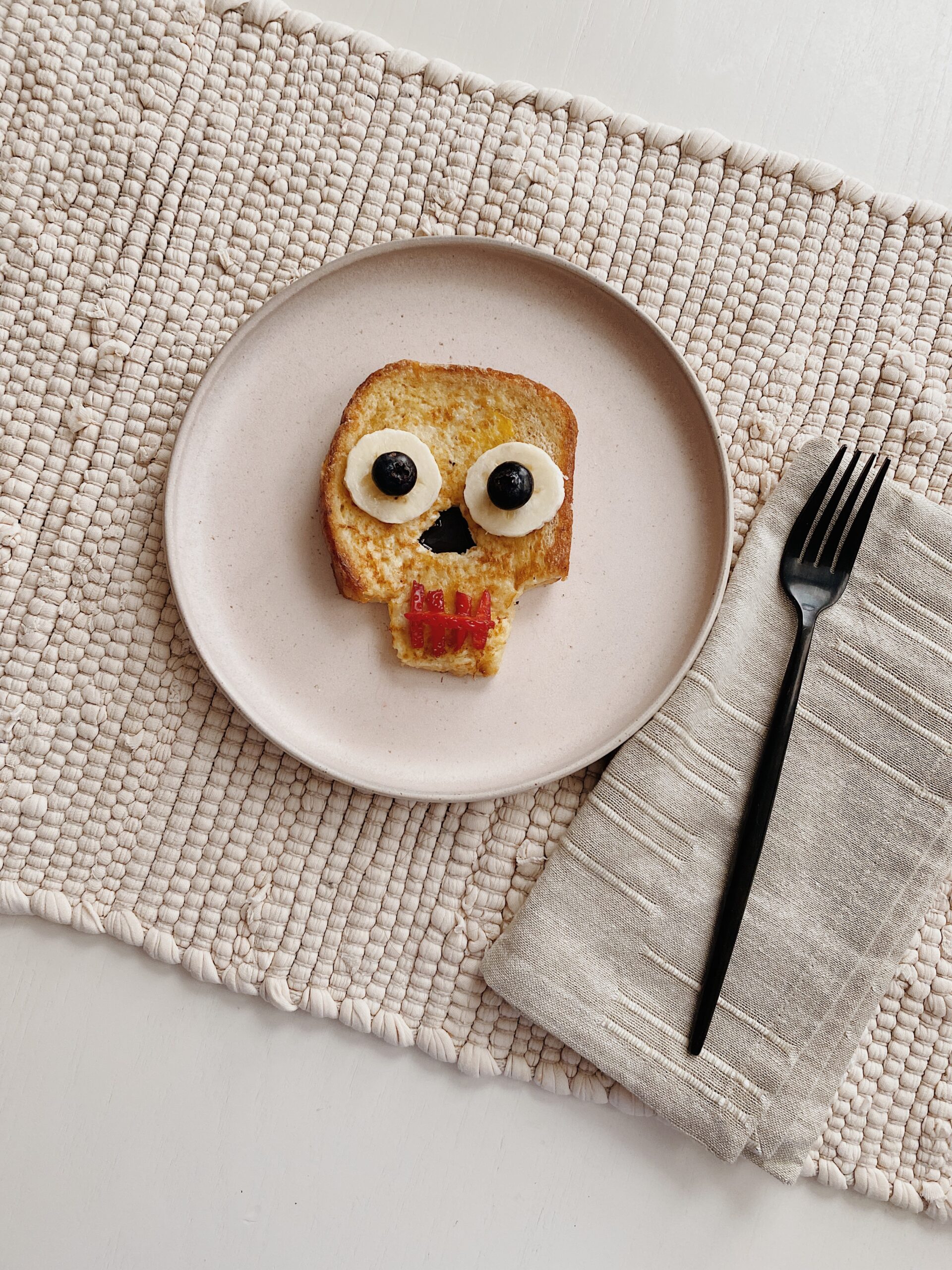 skeleton french toast
before soaking your bread, cut a triangle nose and the jawline. use thinly sliced strawberries for the mouth and fill the nose hole with black syrup.
---
so should i do even more??!! lolol. would love to see you try these!