our spooky halloween dinner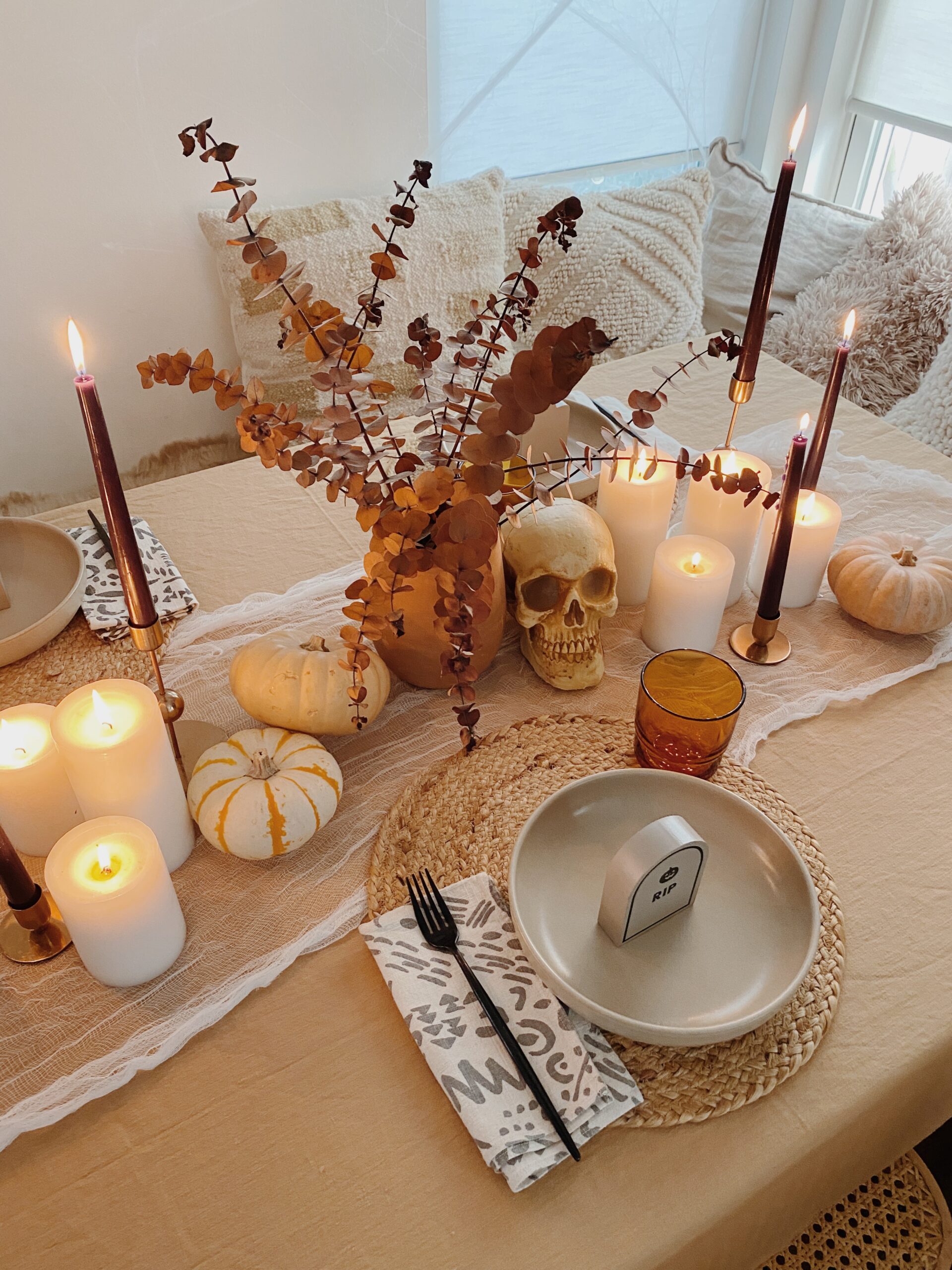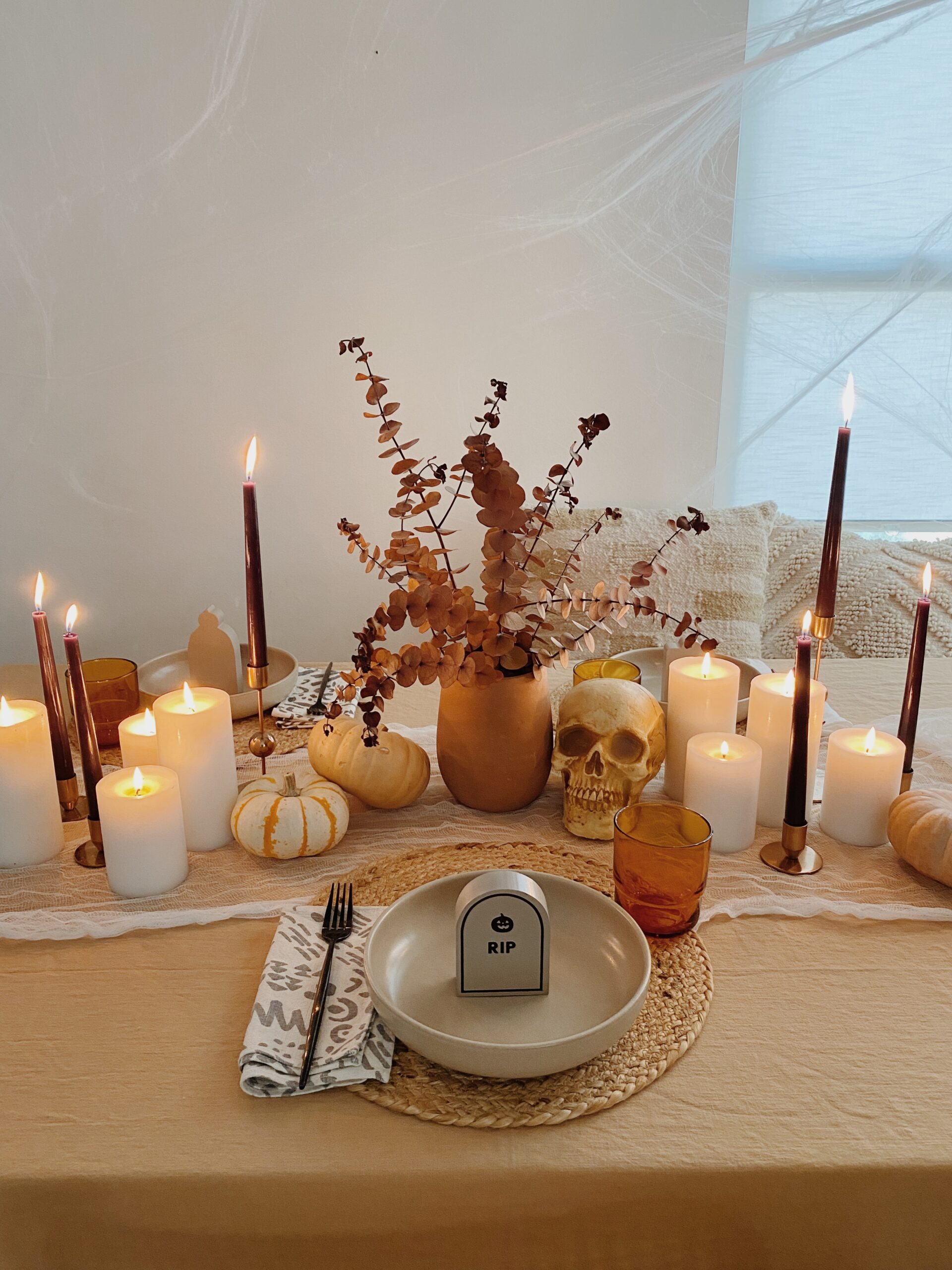 i put together a very festive spooky dinner at home and it was so much fun. as i said, i am having the best time going all out this month!!! so i set a very spooky table while arlo was at school to surprise him, and we ate black squid ink pasta by candlelight beneath the cobwebs while listening to halloween music.
if you are into halloween, i highly recommend doing at least one spooky dinner, i think we may do it again in a few weeks!!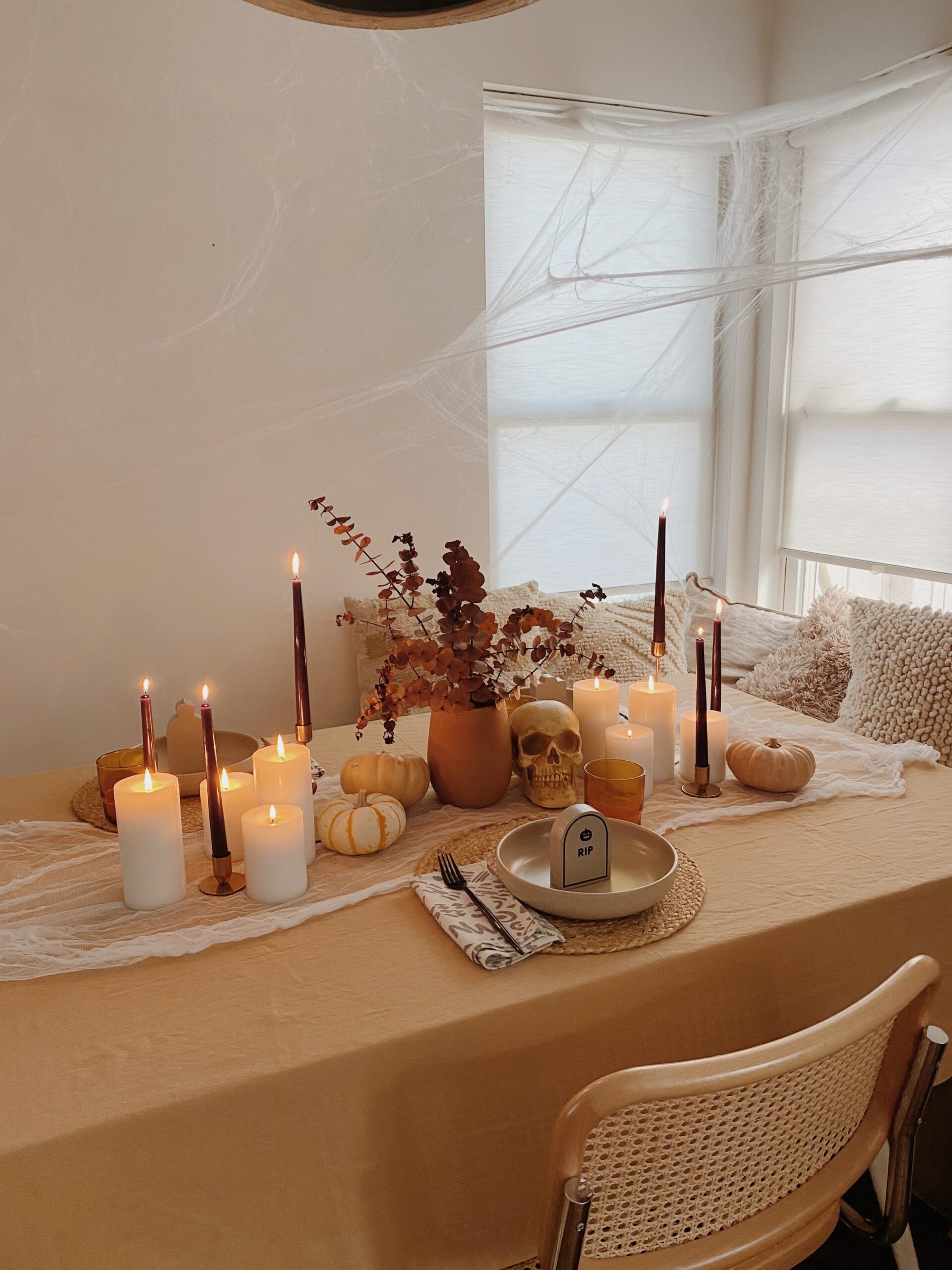 for the tablescape, i used cheesecloth as a table runner because it's cheap and looks nice and gauzy, then i just lit a ton of candles and used some dried florals as the centerpiece. i added the skull and mini pumpkins and then decided we needed cobwebs above us. arlo was a little irked by them but they were definitely memorable.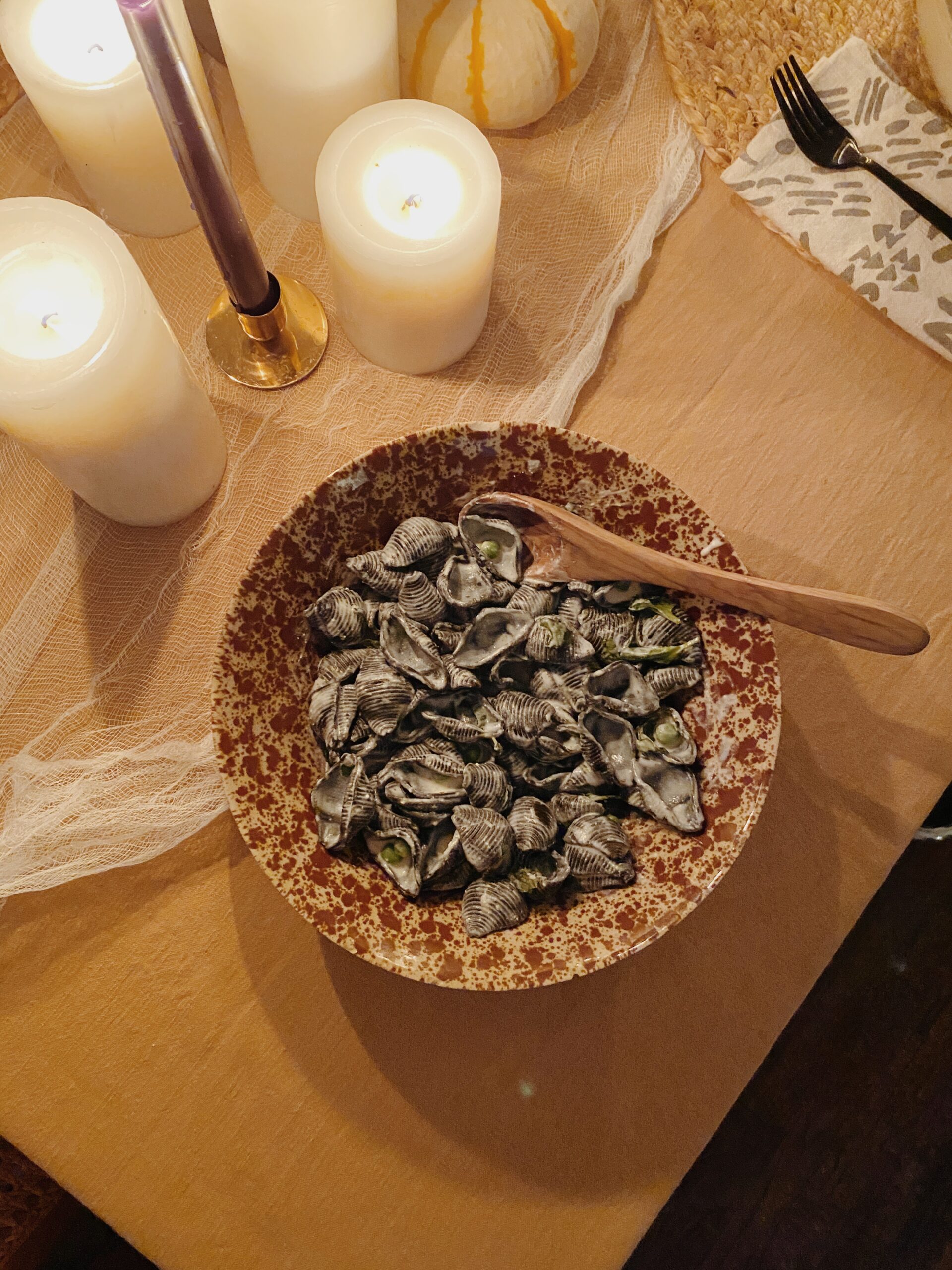 i made the pasta with a lemon ricotta sauce which made it look absolutely unappetizing but we happily ate it. then i decided to turn an orange bell pepper into a jack o lantern because of why not?!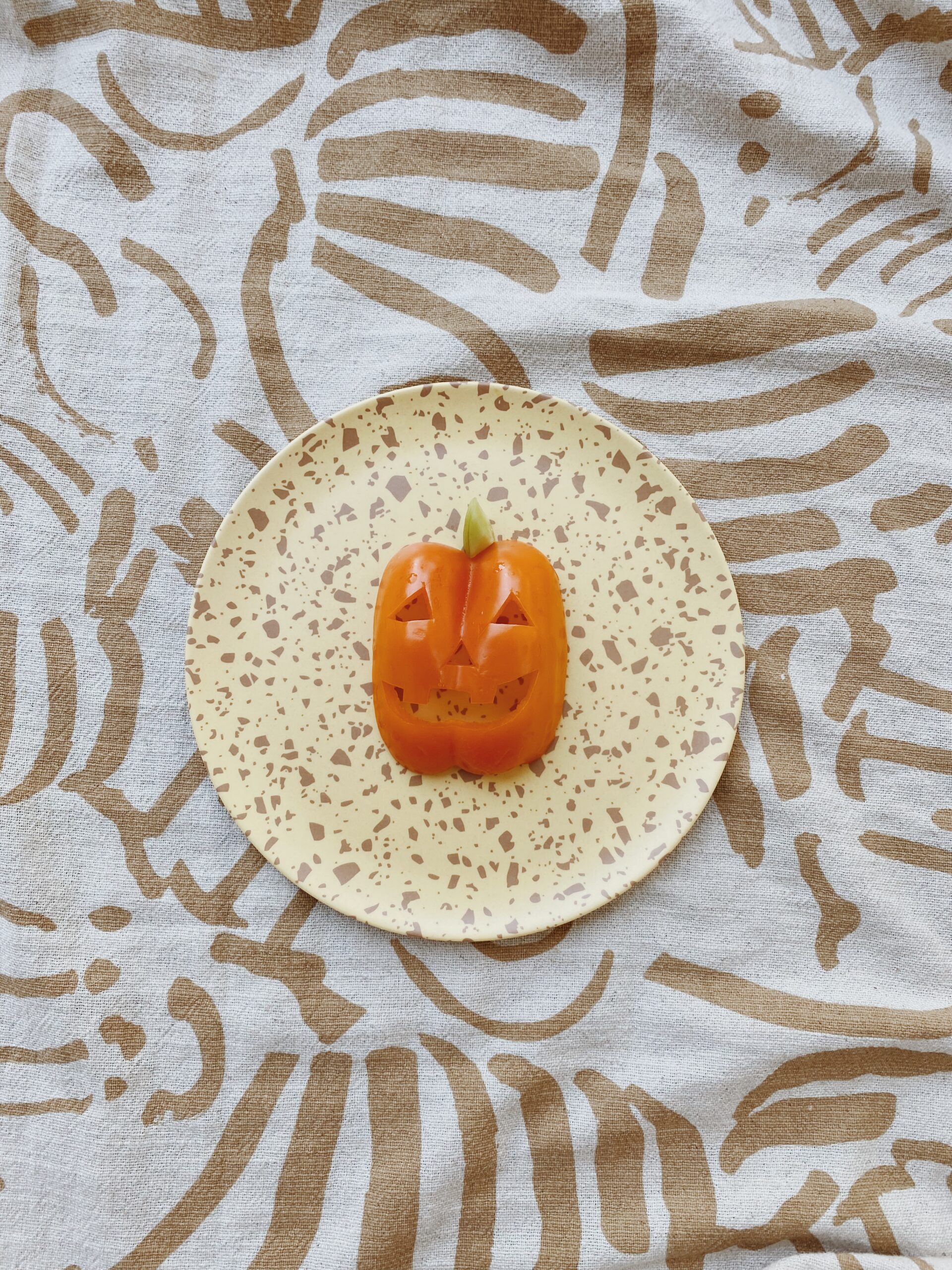 the idea of arlo growing up and still holding onto these memories makes me happy, so i hope it comes true.
also i made a halloween playlist you can play for your dinner here!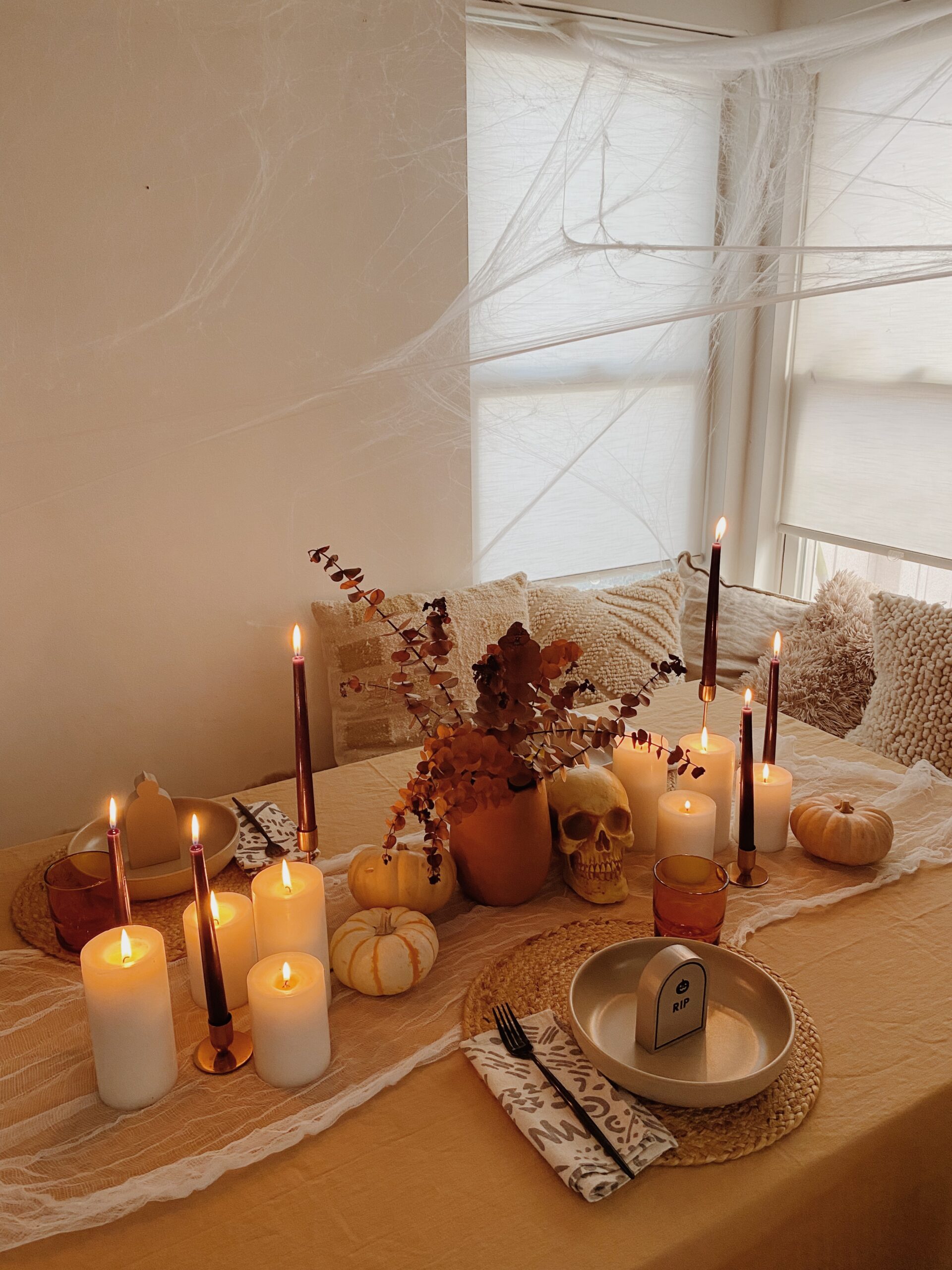 sources