pretty everything : modern play kitchens and accessories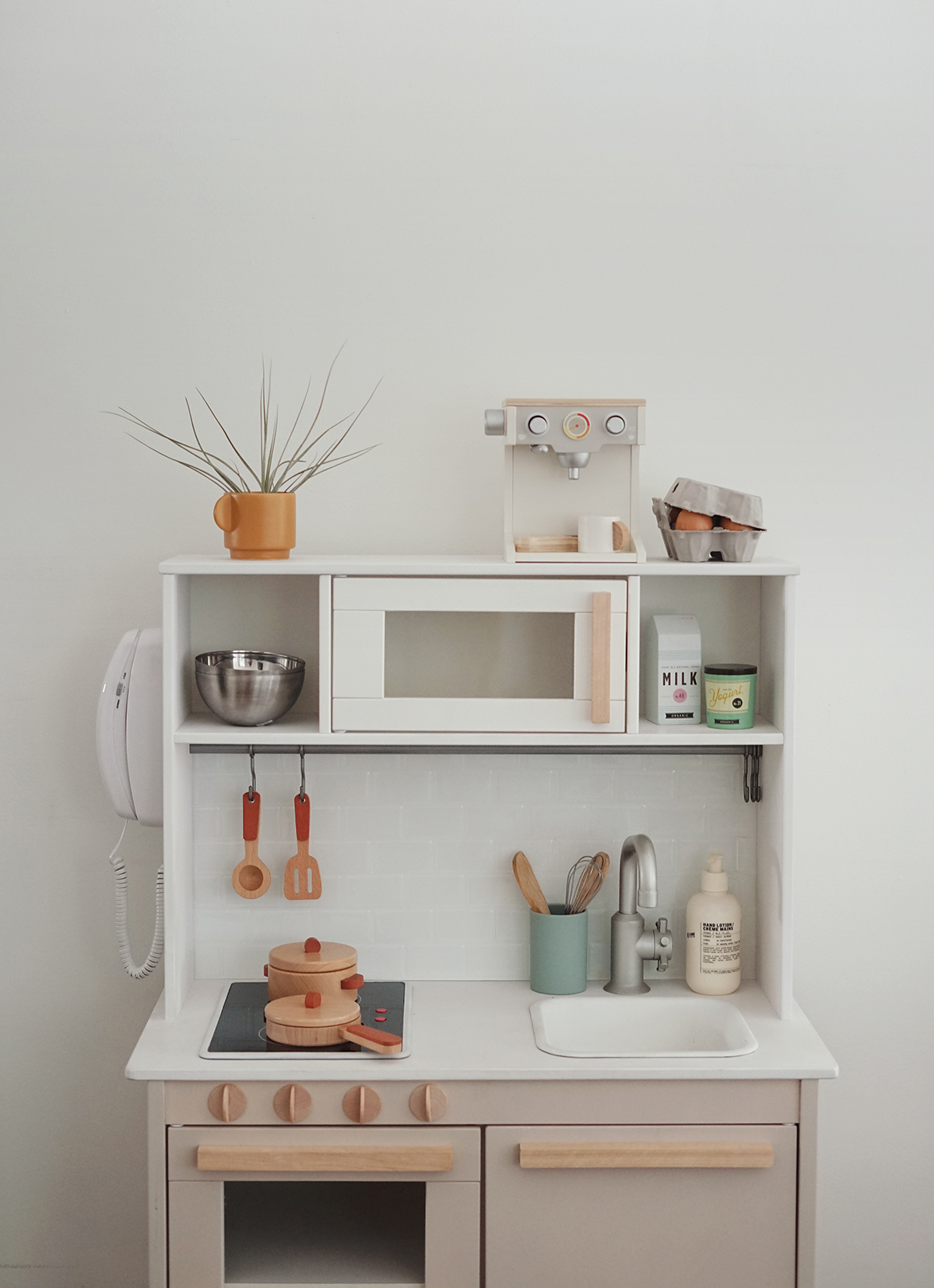 after a very exhausting ikea hack to customize arlo's play kitchen, i probably wouldn't ever do that again! it's held up great and he still plays with it after all this time, but man it took me a while. i feel like there has been a blowup of cute modern play kitchens in the past couple years so i wanted to round up my favorites in case you're not interested in DIYing!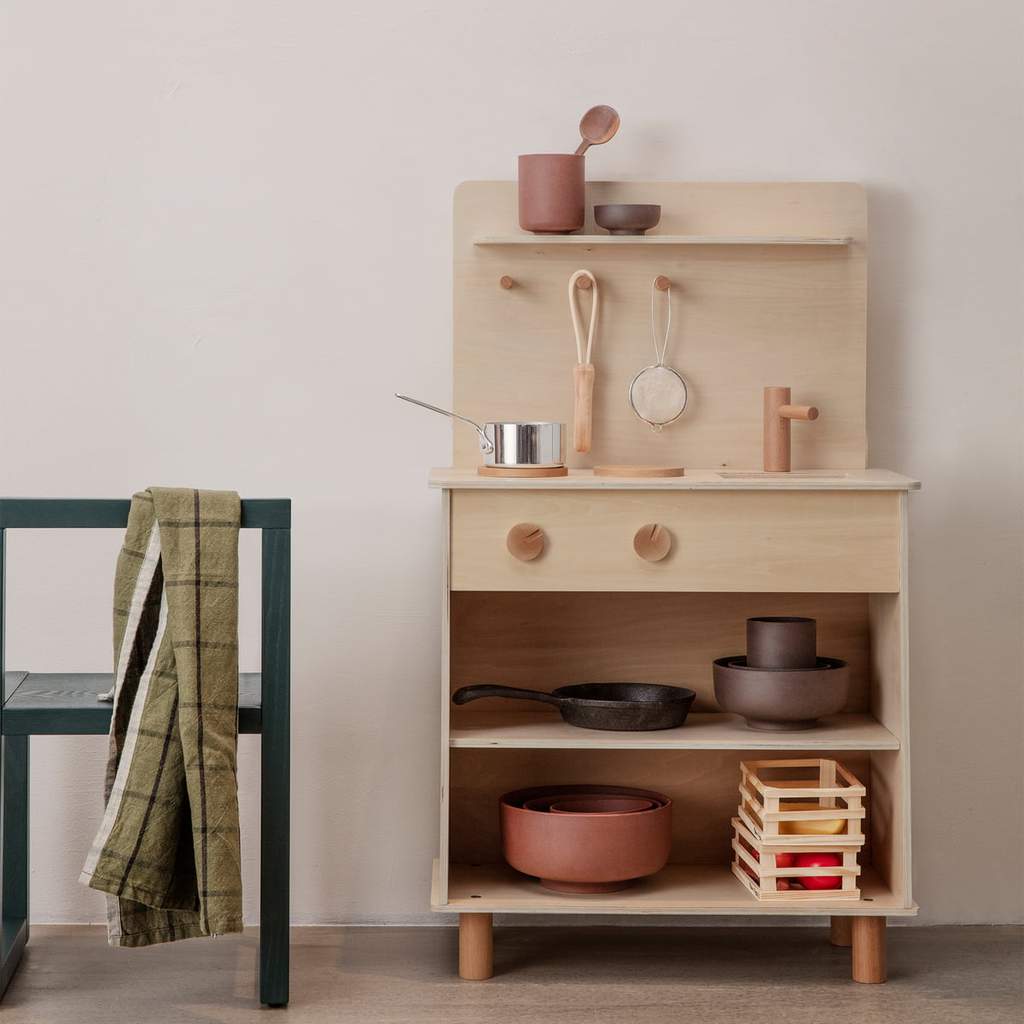 i love this minimal kitchen — so clean and simple! ($305)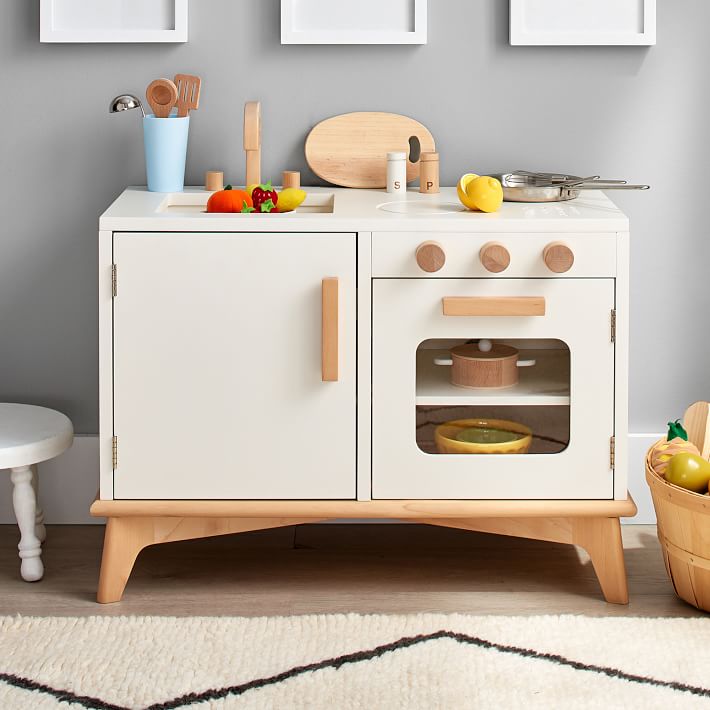 i love this one a lot, it's pretty and has a nice small footprint, definitely not cheap but cheaper than some others on here ($399)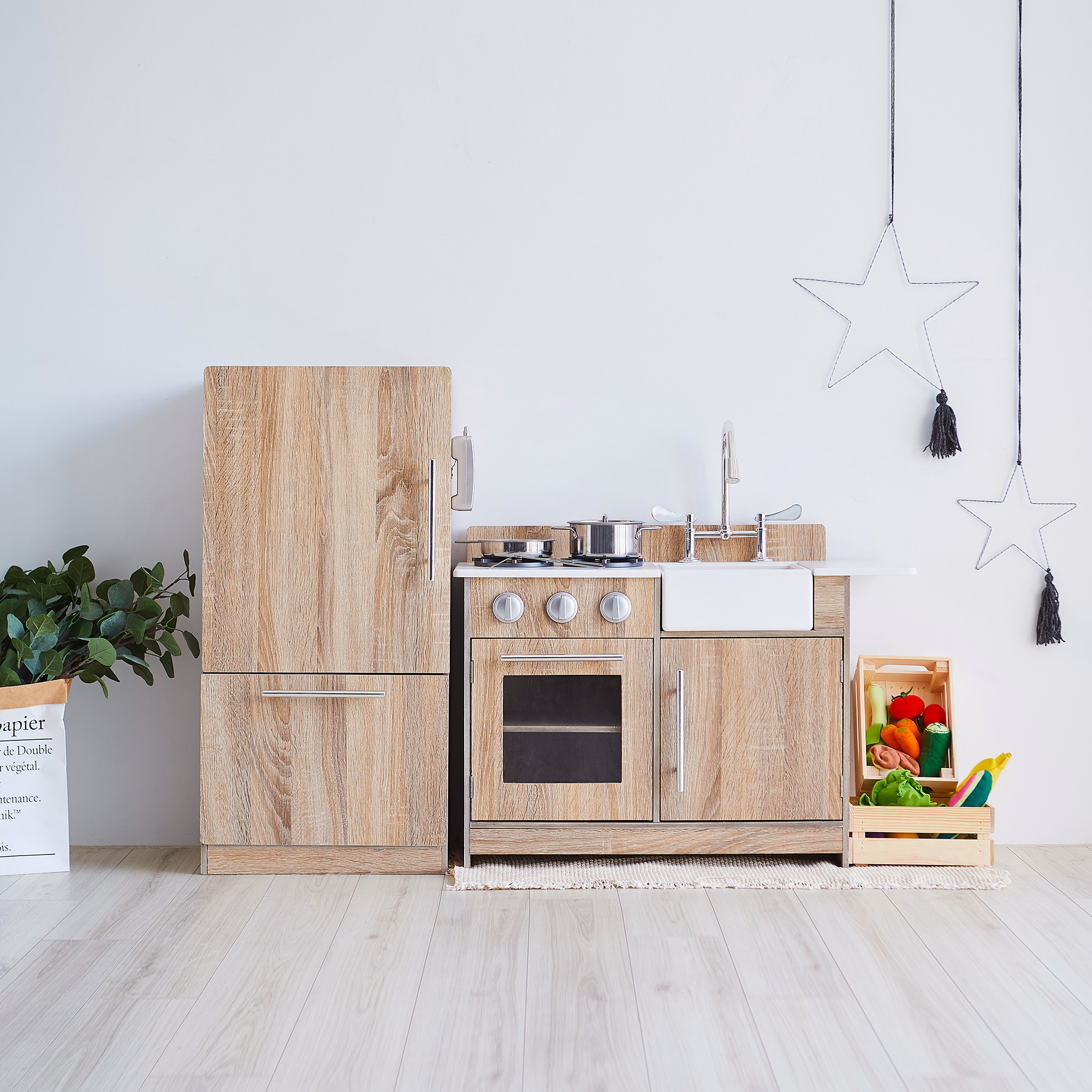 this wood grain reminds me of my real kitchen! also love that this has a fridge in case you have the space for it ($213)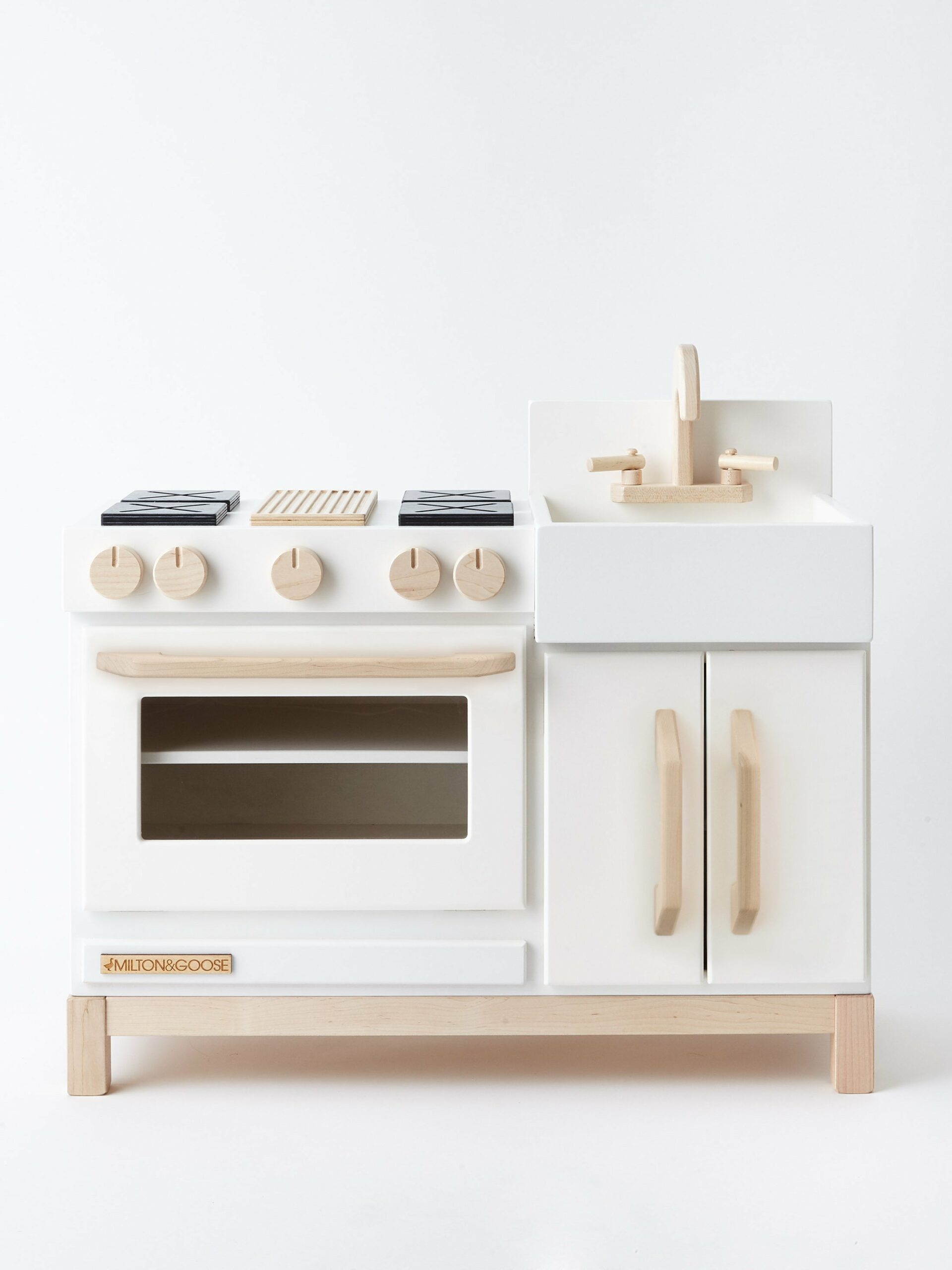 milton & goose definitely makes some of the prettiest play kitchens ever– but they're expensive! ($649)
this one actually comes with pots and pans and utensils ($158)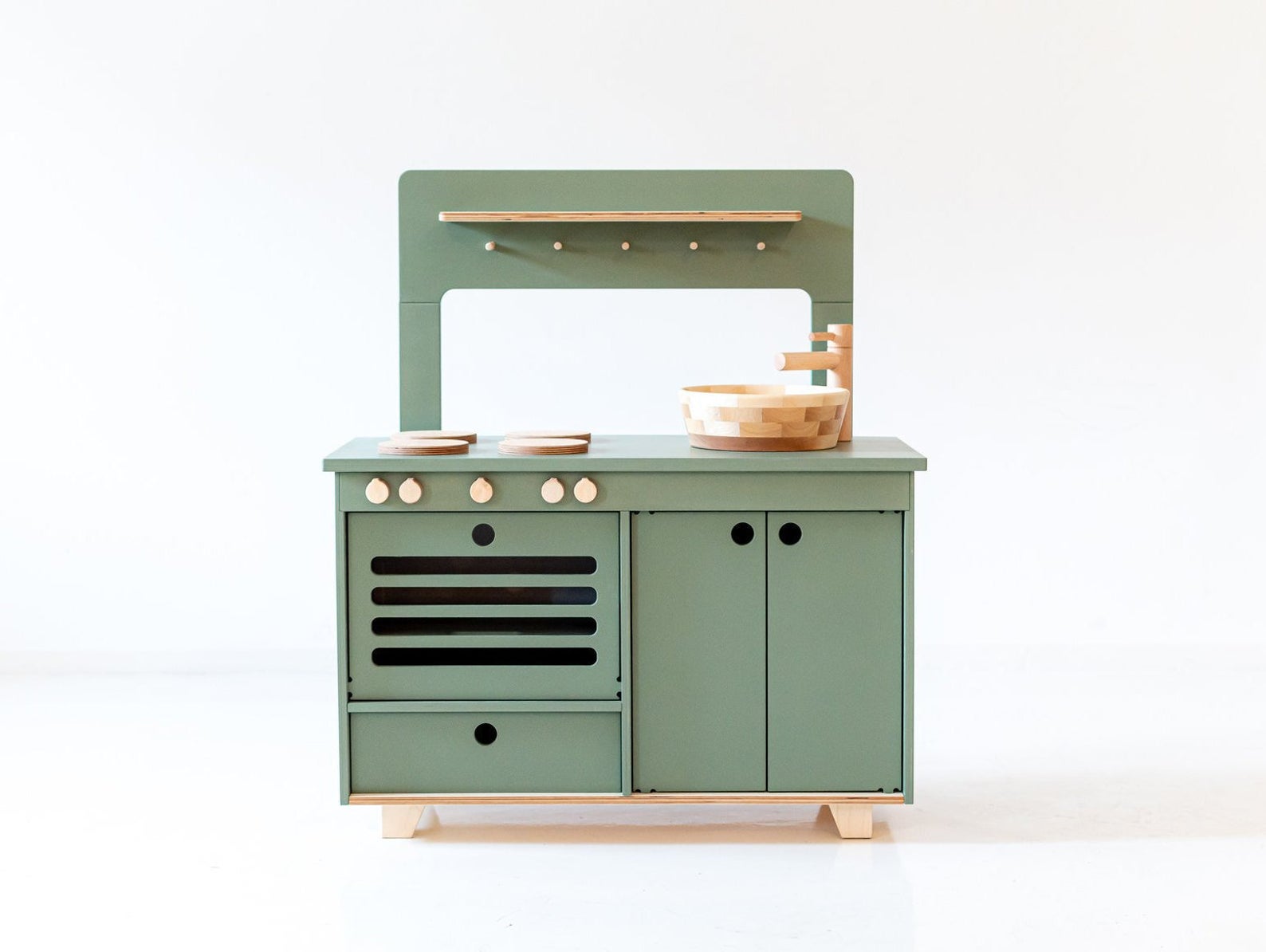 love this one! it's pricey but they're so beautiful and come in different colors! ($578)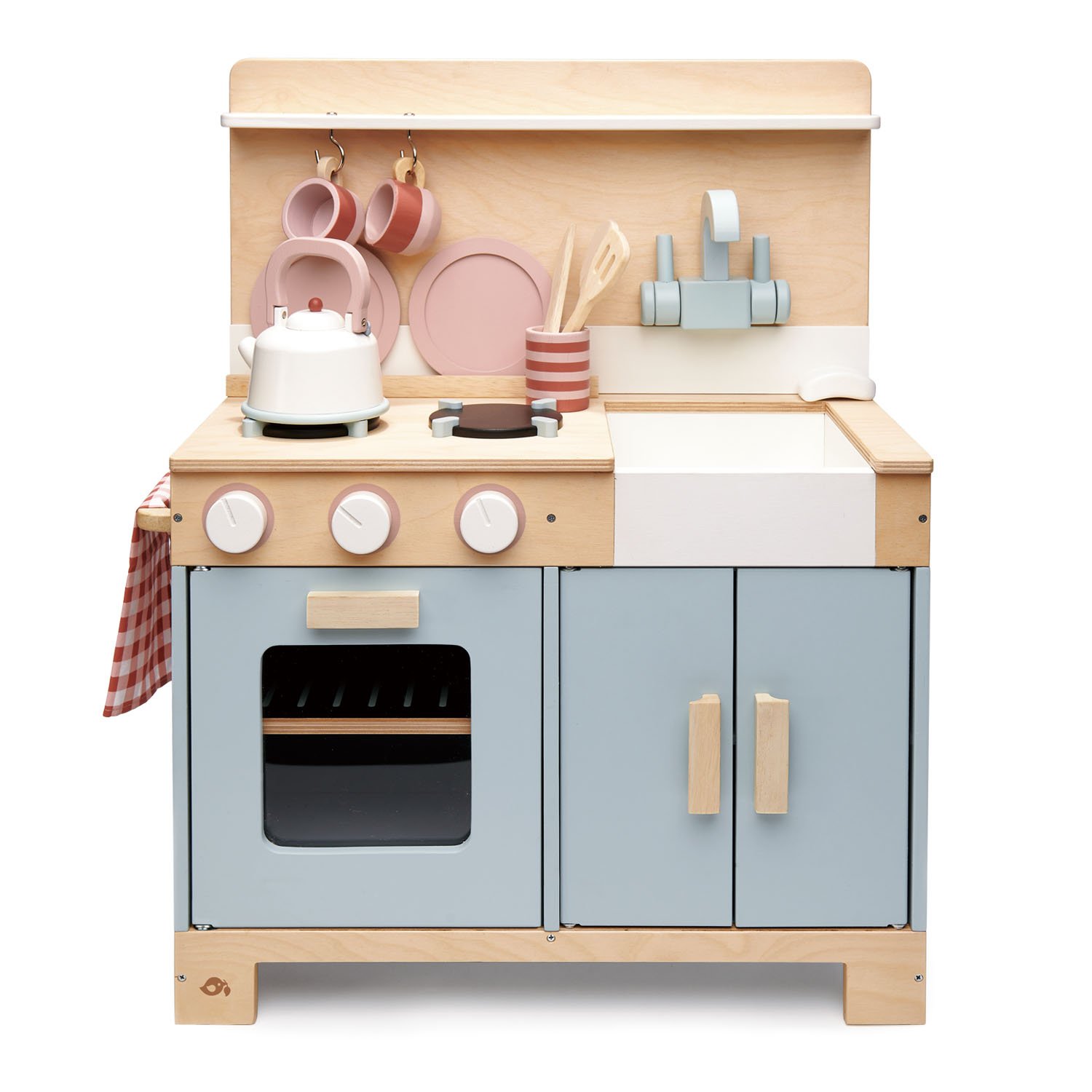 you may not expect it but this is probably the one i would buy– in terms of design and price and if you weren't a fan of the blue you could just paint it! ($159)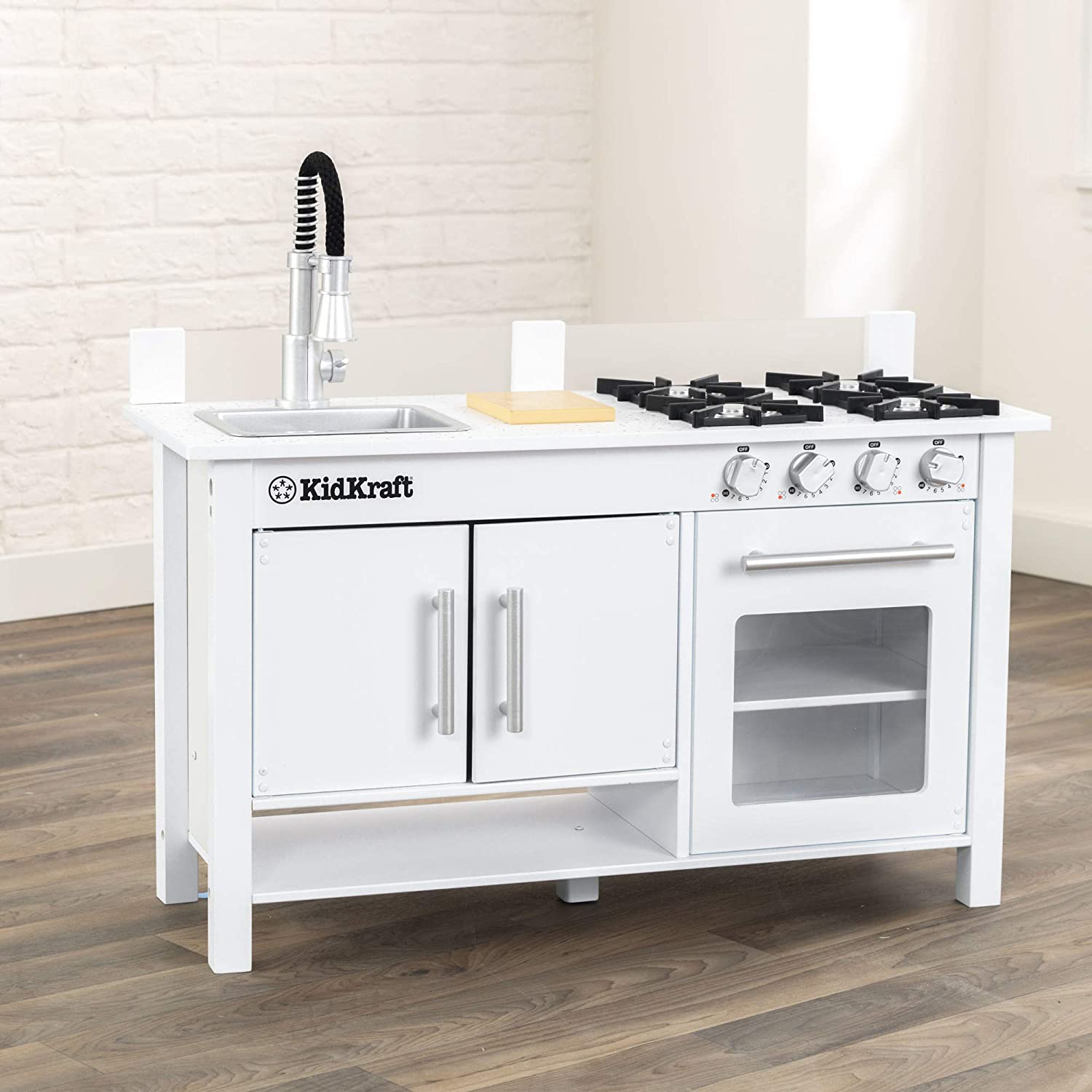 not my favorite on the list, but it's so inexpensive (and well reviewed) and i think it has a lot of potential! the countertop is really nice as is, but i would probably paint the cabinets before assembling so you could cover up that giant logo ($71)
---
sadly almost all the accessories i got for arlos kitchen are sold out but i'm aaaalways looking at getting new stuff since he plays with it all — i must have a weakness for cute play food and cute play kitchen accessories because i couldn't really stop with this roundup. i want so many things lol.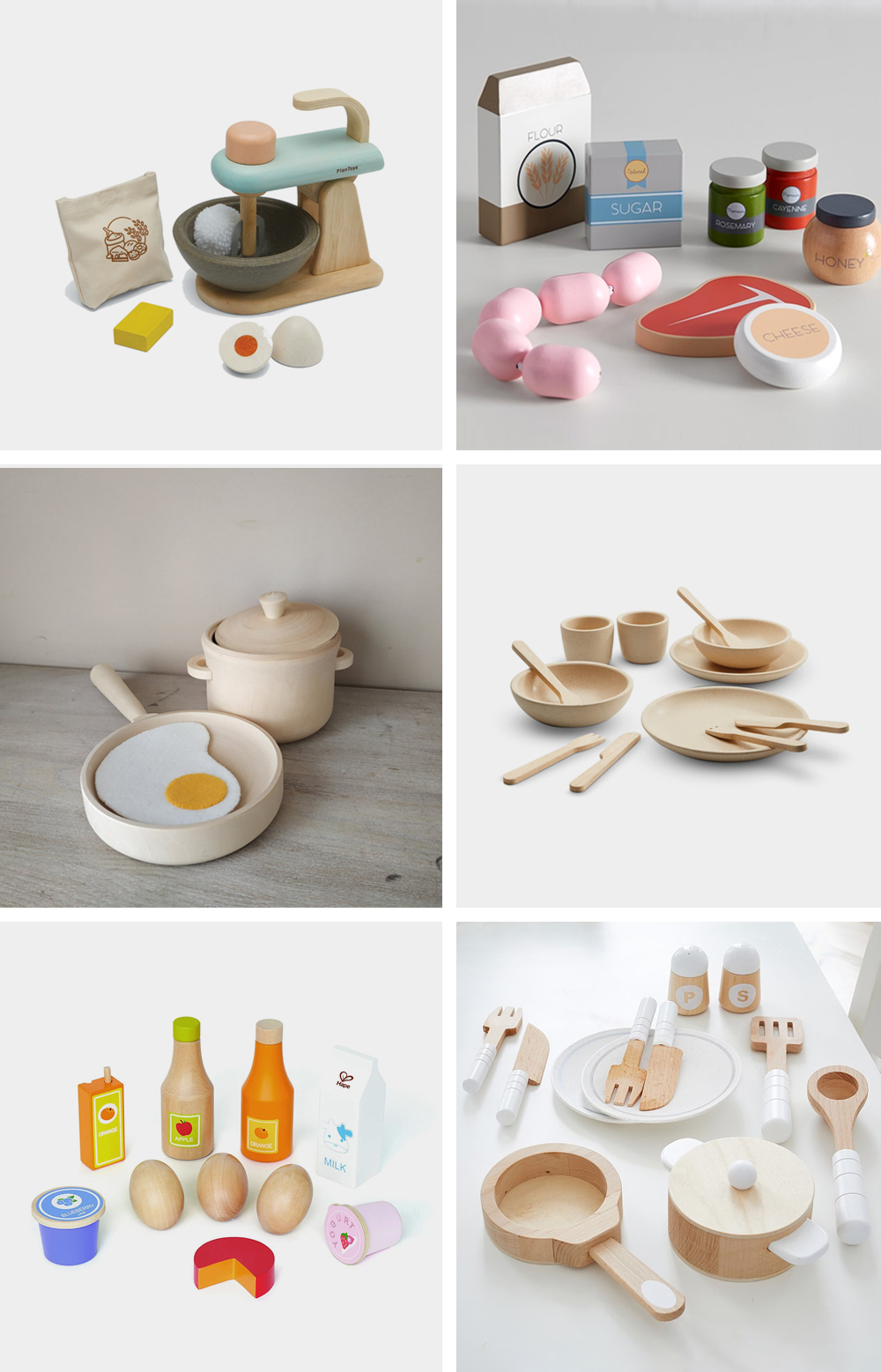 01. loveee this adorable stand mixer! $60
02. wooden pantry set that's cute and also sorta hilar ($39)
03. very cute wood pot and pan with a little egg!! ($16)
04. simple dishware which ends up getting used a lot! we need more plates ($35)
05. it's really hard to find good looking wood pantry food but these aren't bad! ($20)
06. love this cooking and eating set– you wouldn't need much more than this ($39)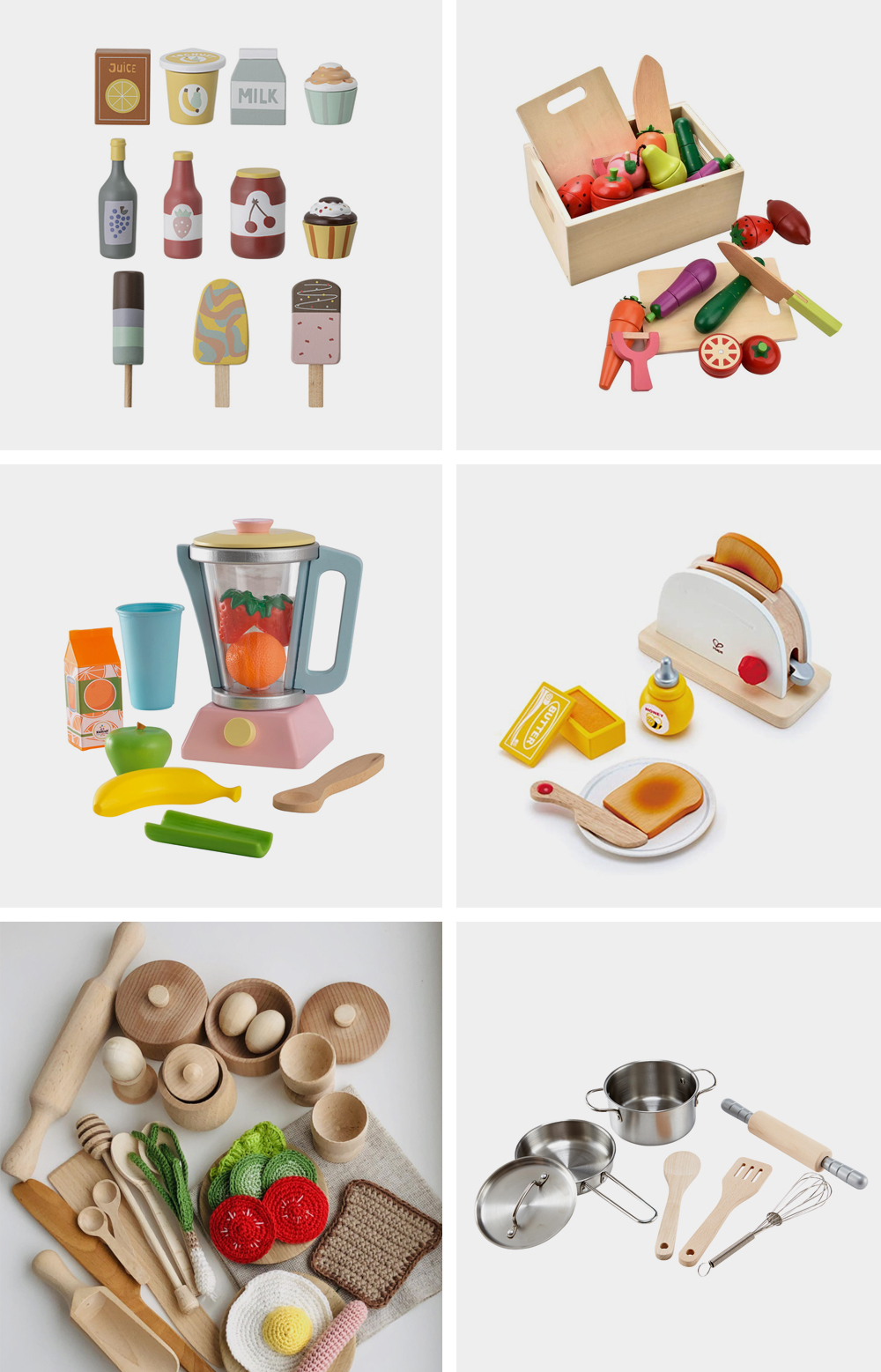 01. very cute play food but i wish there were more everyday food items vs popsicles haha ($56)
02. oh man i love this set, we have some foods you can chop in half but these are great ($26)
03. a little smoothie set for the smoothie making kids lol ($16)
04. adorable little toaster with butter jam and honey!! ($23)
05. wood cookware along with cute crochet foods ($47+)
06. nice simple cookware set and utensils ($26)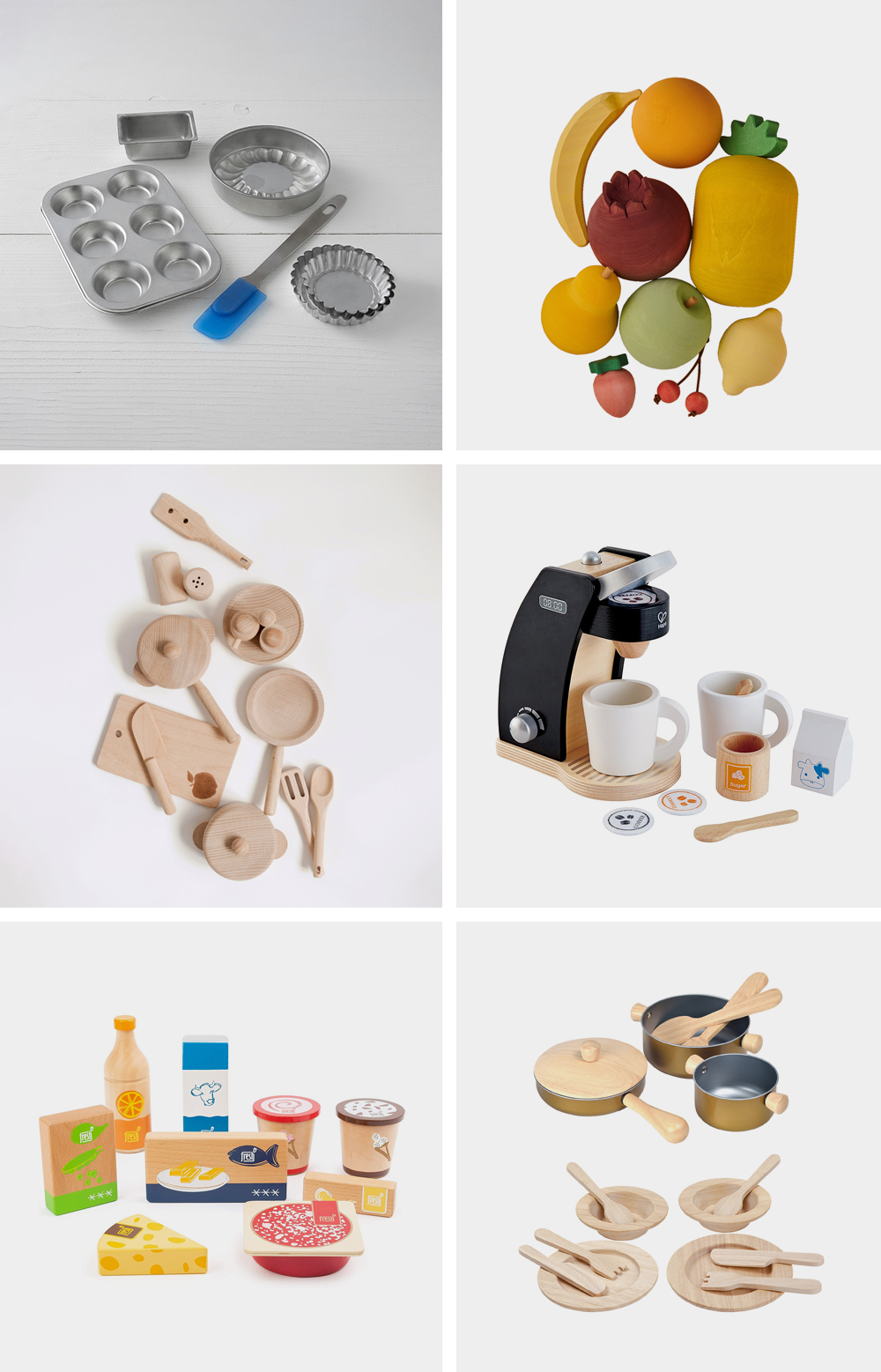 01. cute metal baking set — we use ours with kinetic sand ($29)
02. the most beautiful wooden fruit (she makes vegetables too!) ($65)
03. love this simple wood pot and pan set! it looks a little like the one we have ($49)
04. cute modern little coffee maker for the baristas ($36)
05. nice and simple wooden pantry food ($20)
06. another pretty cookware set that comes with serving stuff too ($33)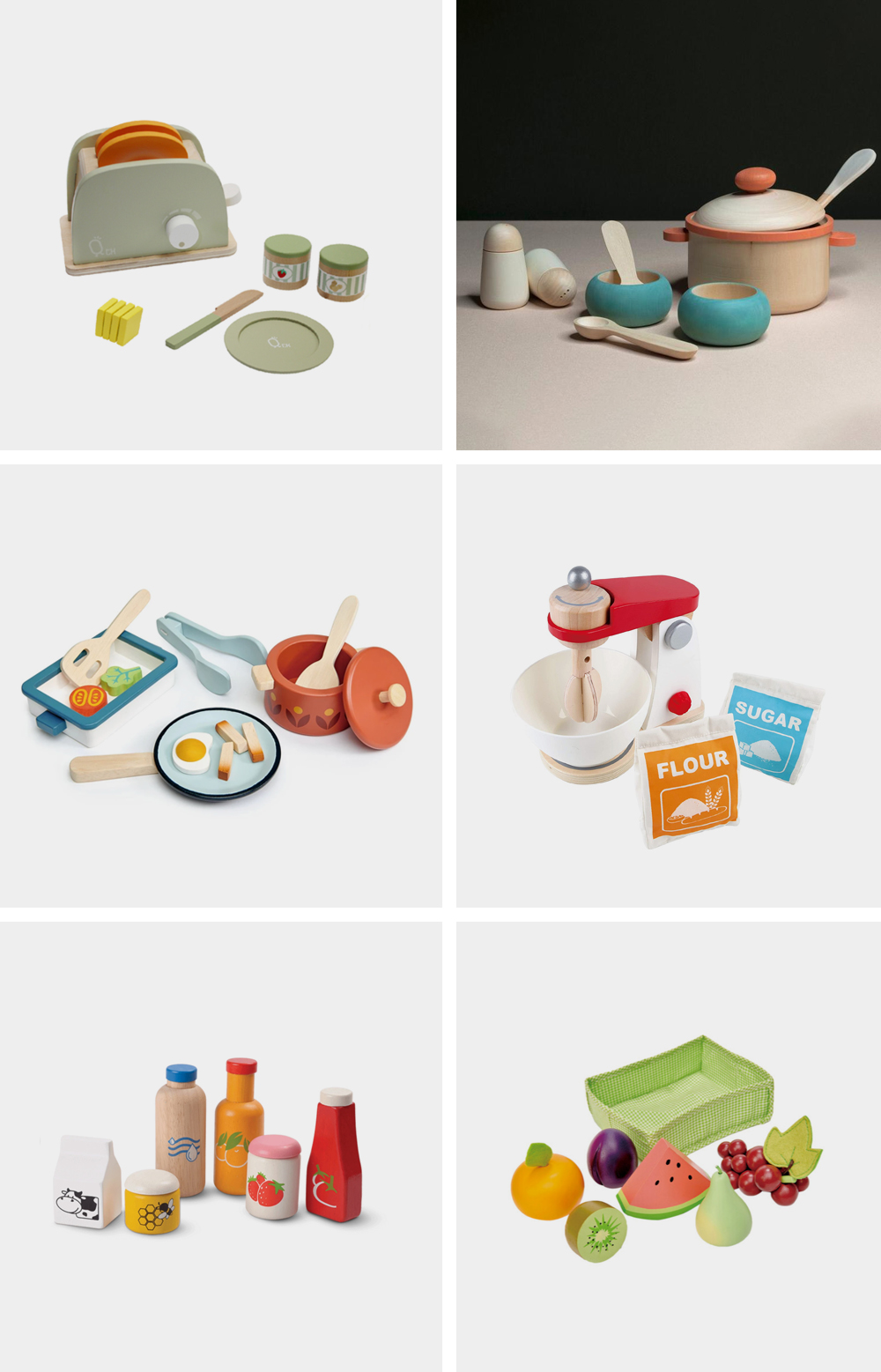 01. very cute sage colored toaster ($24)
02. this set is beaaaautiful!!! ($55)
03. colorful cute cookware, i love that this one comes with a baking sheet! ($28)
04. another cute mixer! this one comes with sugar and flour ($24)
05. more nice wood pantry food! ($25)
06. cute little wooden fruit in a crate ($20)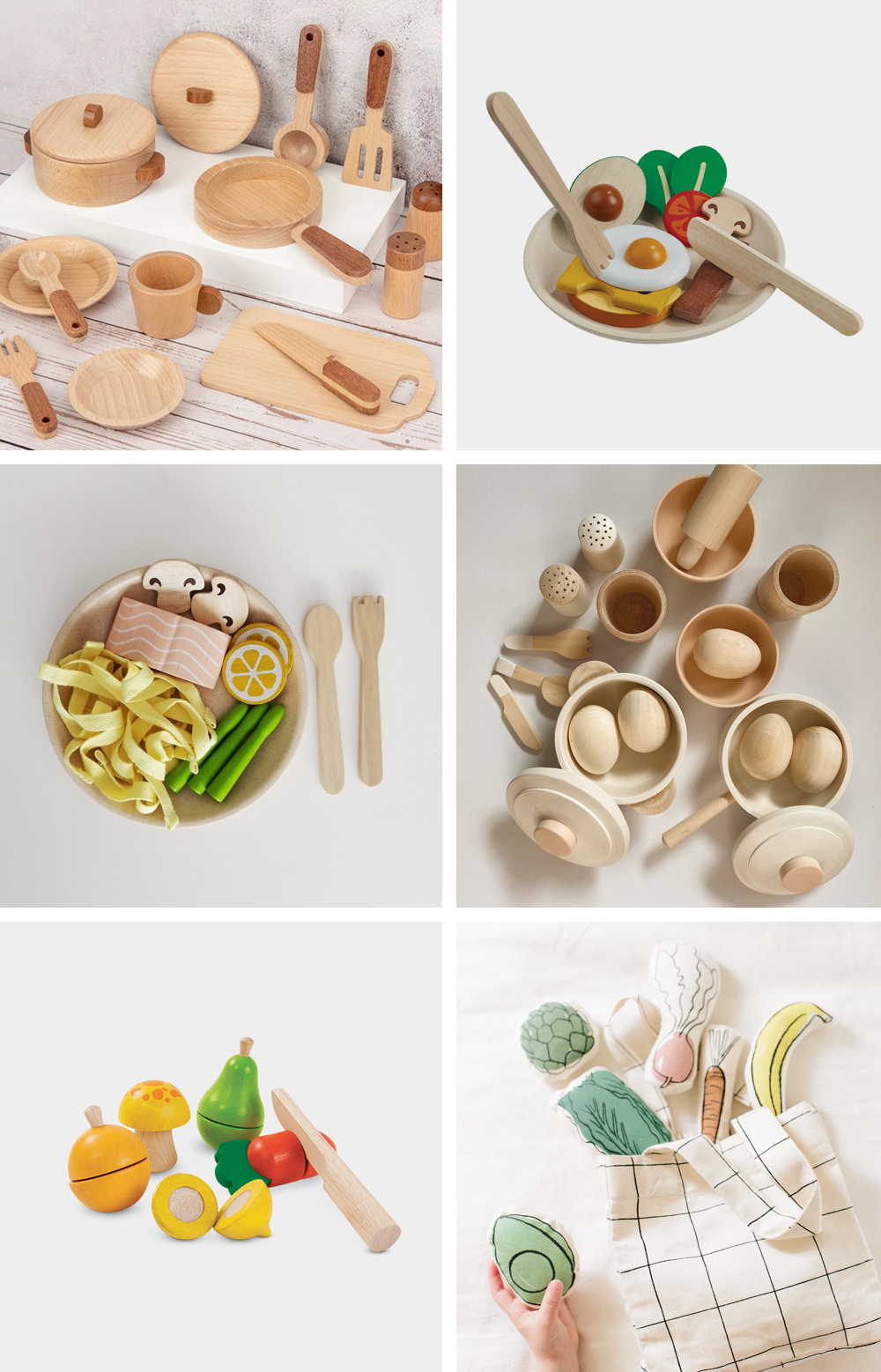 01. this is the 15 pc cookware set we have! it's super cute ($55)
02. a cute little breakfast plate ($25)
03. and i had to get arlo this little salmy and pasta plate! sooo cute ($25)
04. suuuper cute wood cookware set ($53)
05. another cute chopping set — if you are getting fruit/veggies, def get choppable ones! ($30)
06. we have this adorable farmers market tote with soft foods, perfect for littler kids too ($28)
---
phew! that was lengthy!! i hope that i was able to help you choose your play kitchen and accessorize beautifully 🙂 there are clearly lotssss of options (i made myself stop, i could have kept going haha)