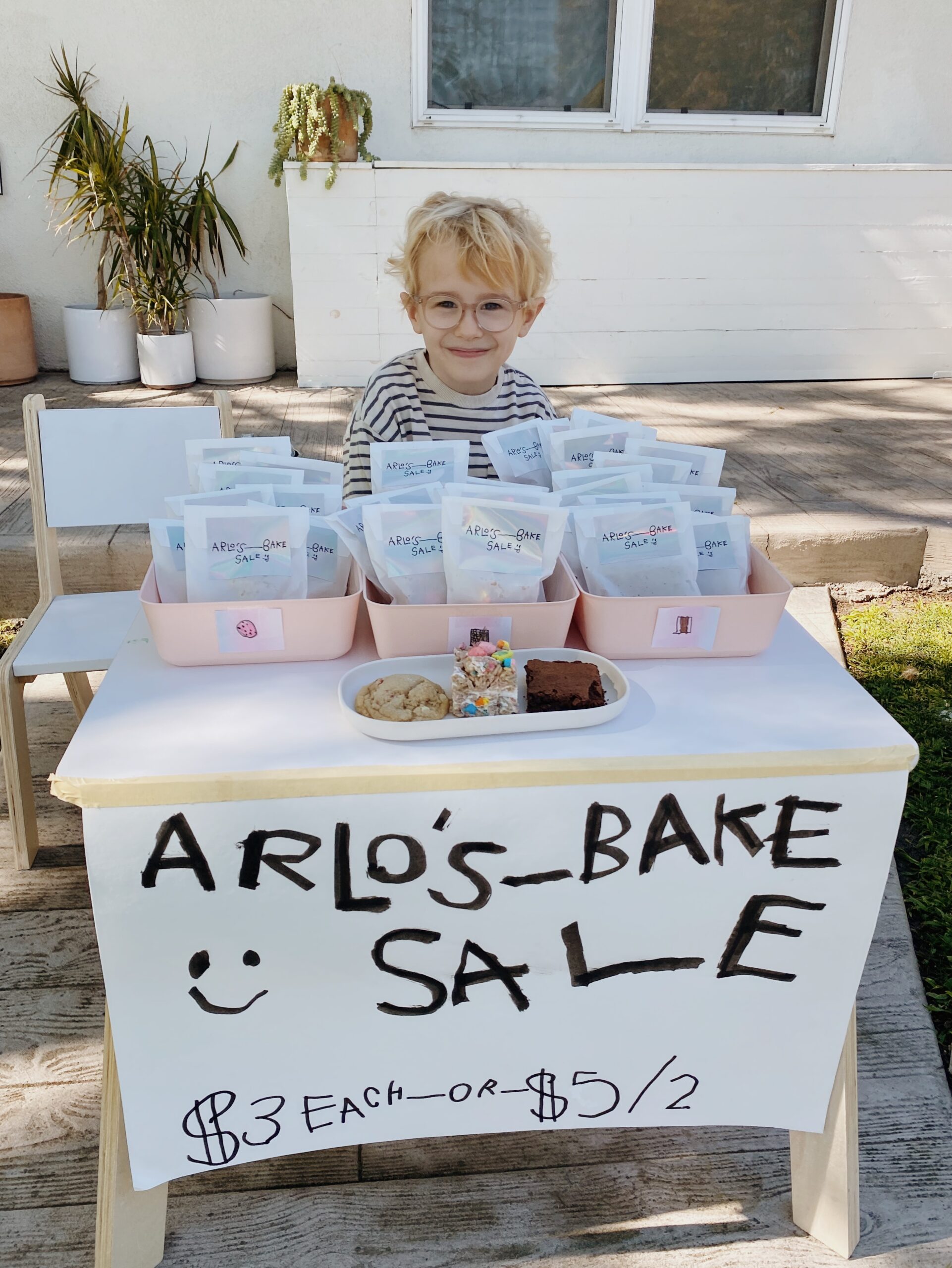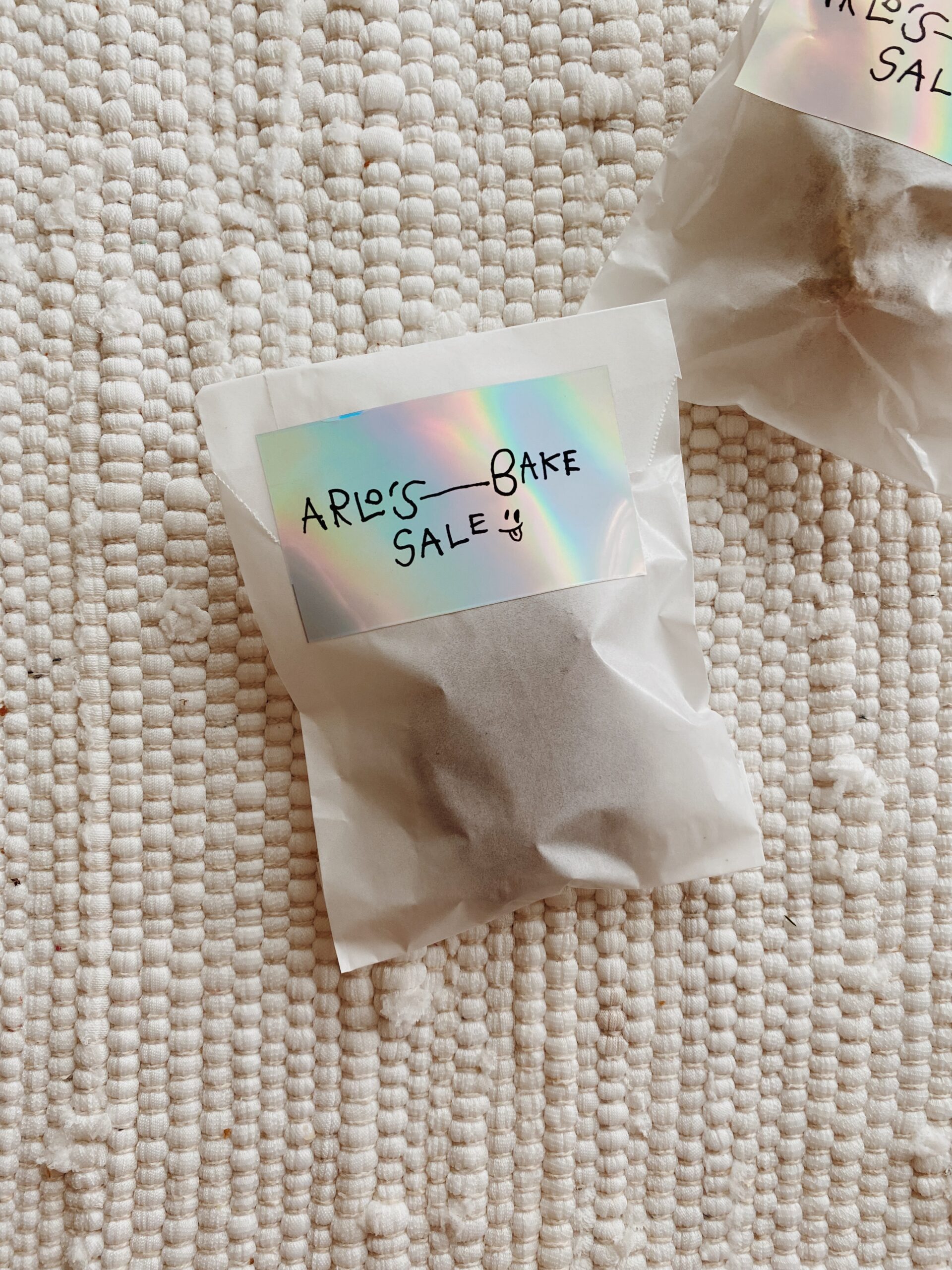 cutest day ever! we've talked about doing a bake sale for arlo for a while now and i decided it was time! we baked a couple of things and spent about 90 minutes out front– we invited friends and family to stop by and it was a huge success– also, he made A LOT OF MONEY. he wants to buy a big t-rex that eats guys with it haha.
first, we decided on three different treats to make — brownies, rice krispie treats with lucky charms and strawberry cookies. we had my SIL make the cookies which made it much more manageable for us.
to make the packages, i had arlo write out the logo and then scanned and duplicated on my computer. i printed onto full page sticker paper and cut each one out.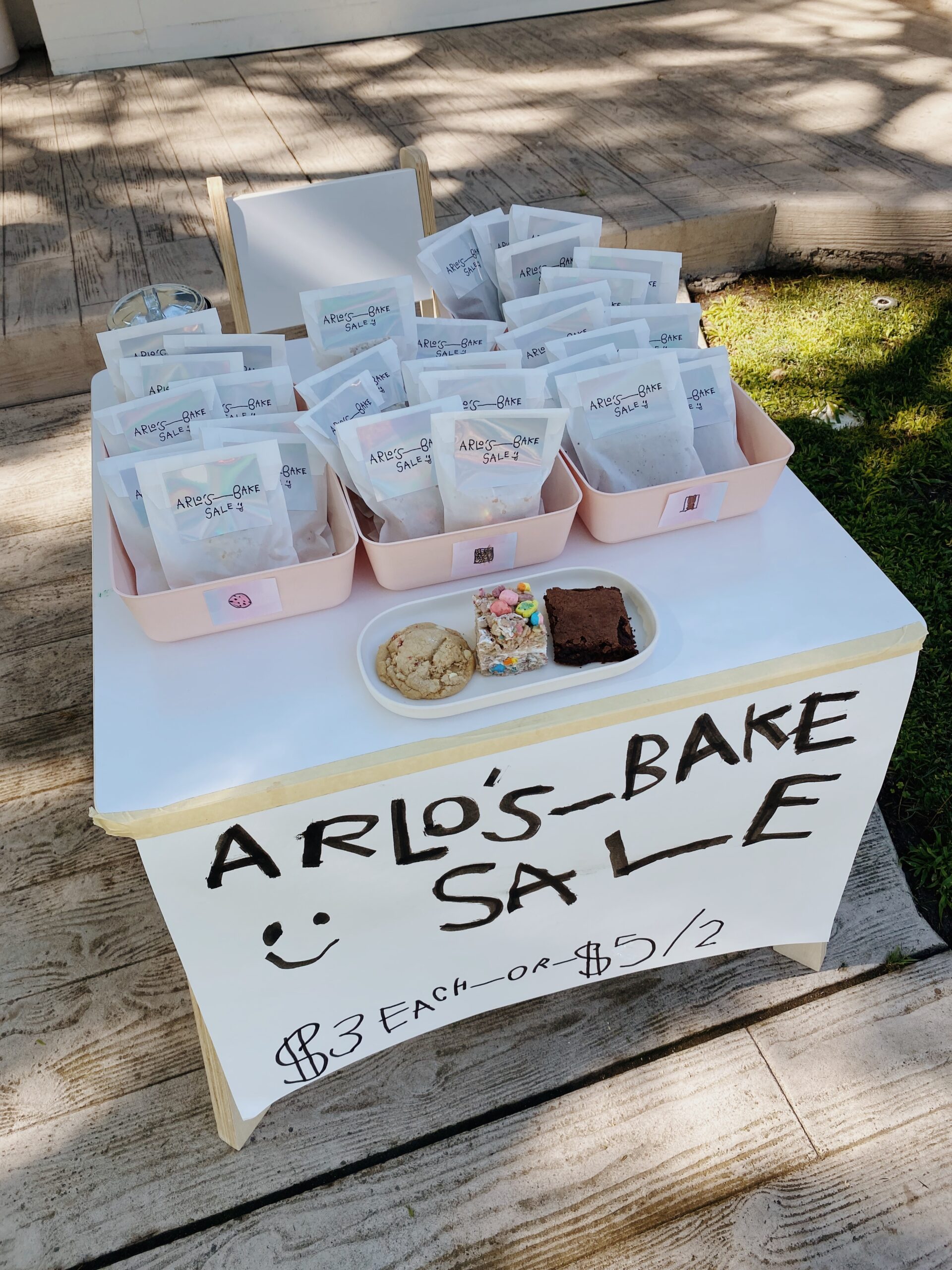 we baked the night before and made all the signs, and scheduled the bake sale for 11-1230 so that we wouldn't have to rush too much to setup and the morning stayed chill. there obviously wasn't much setup besides just bagging everything!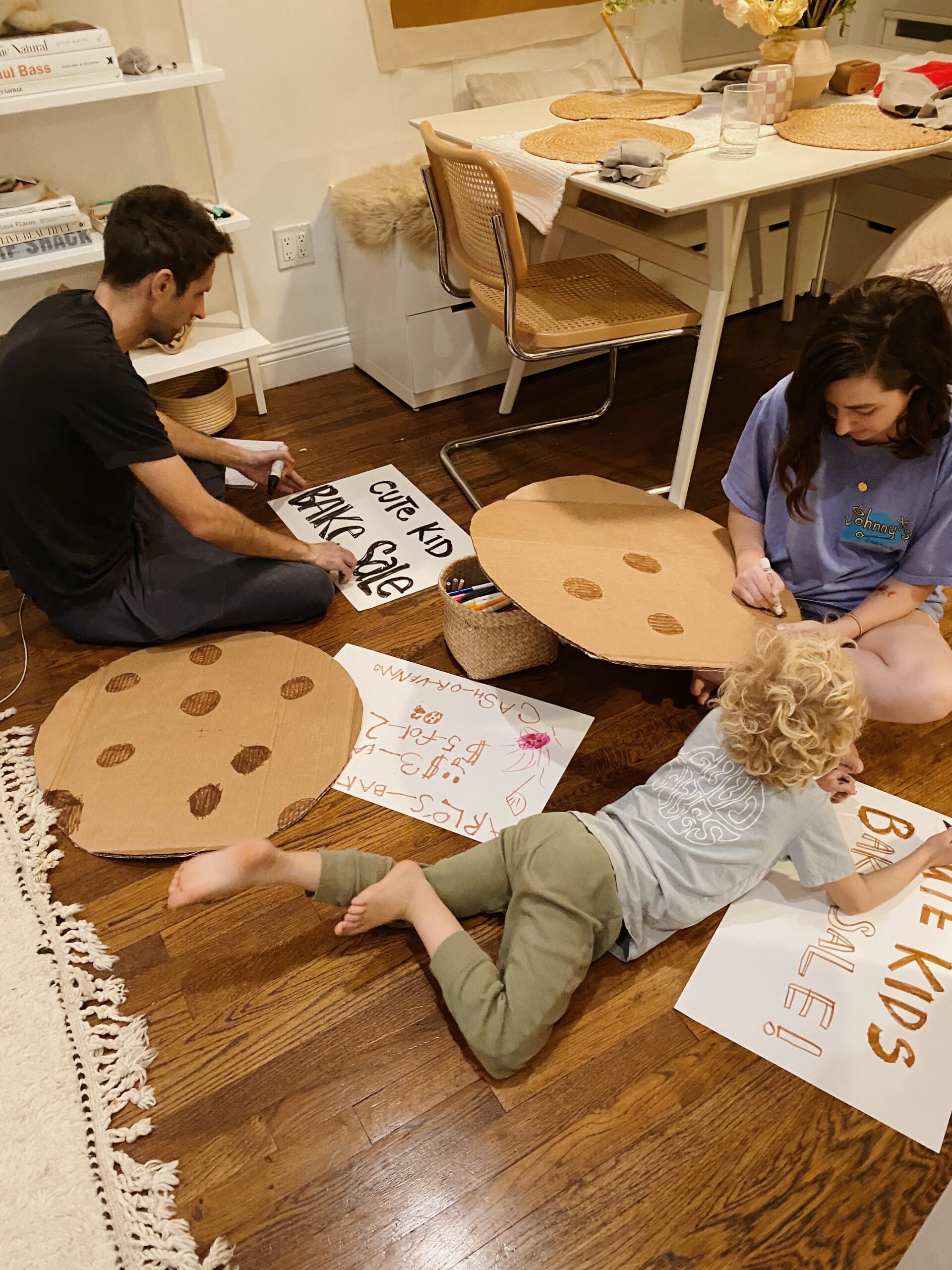 arlo wanted us to make a cookie costume which he then woke up and didn't want to wear lol.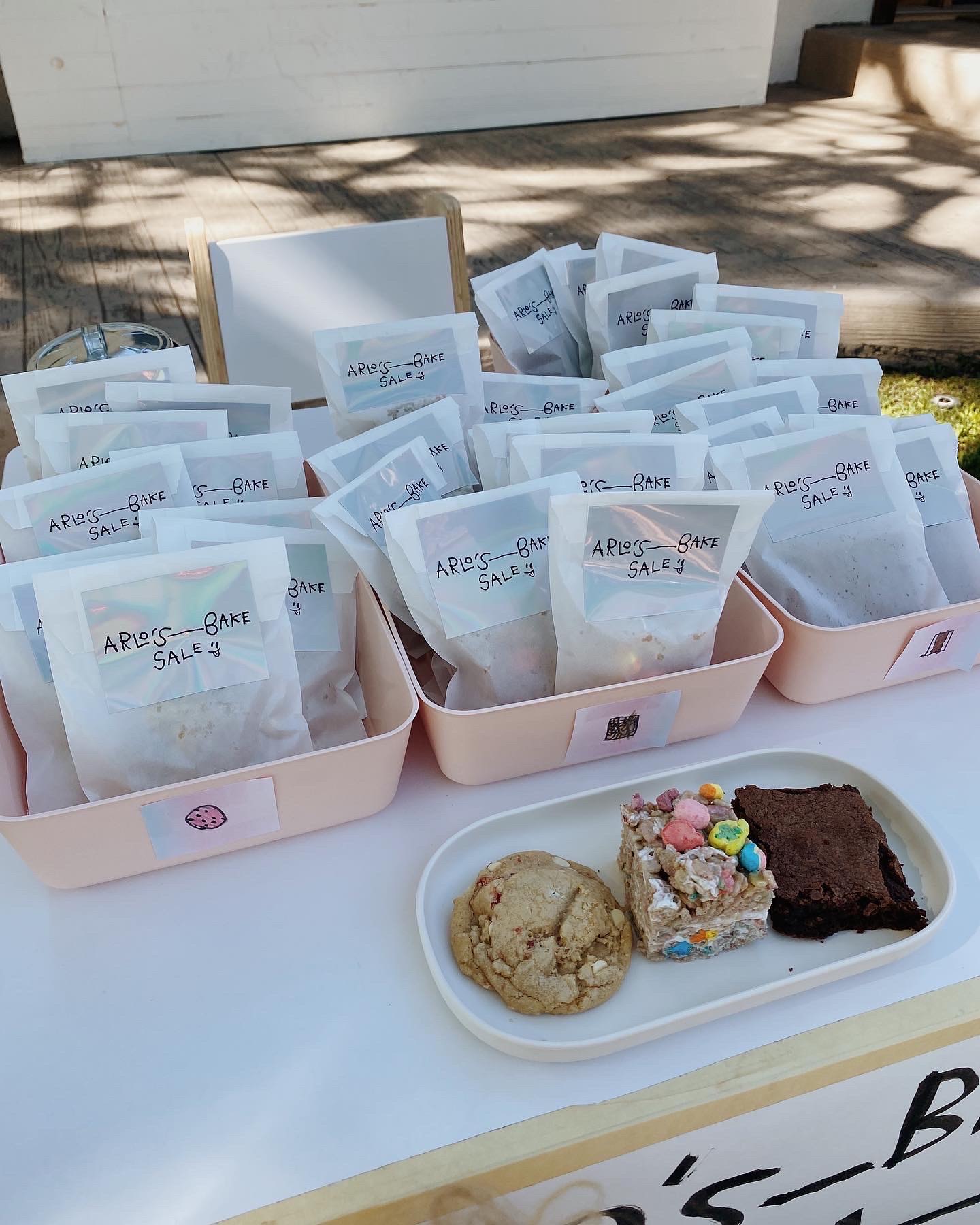 i put out a little display tray so people could see what he was selling since everything was already bagged up. and the grandparents! poppy decided a costume was in order but we couldn't find anything dessert themed so we got this cute happy sun. when poppy attracted zero customers, gigi took over and they screamed at any car that drove by to stop haha.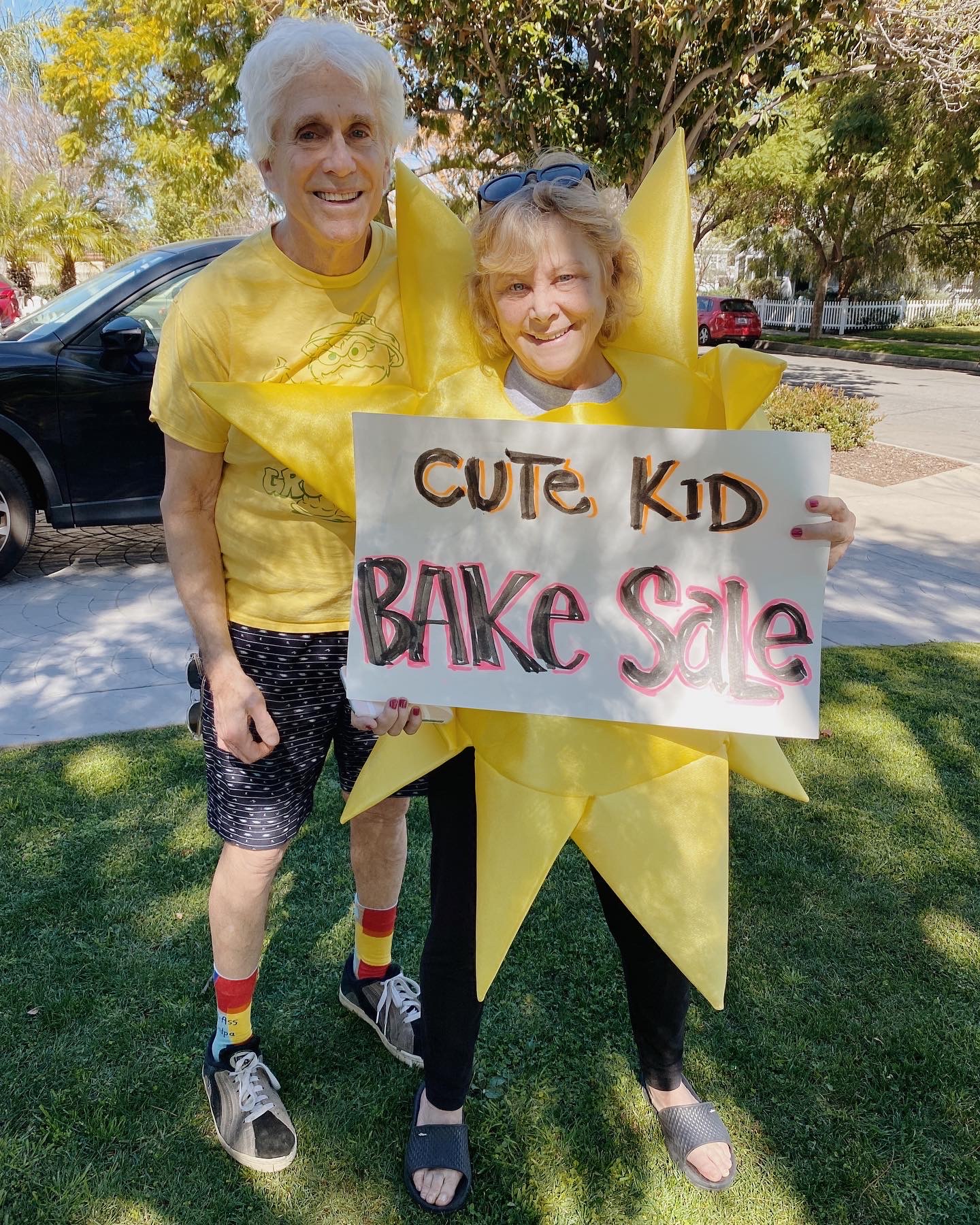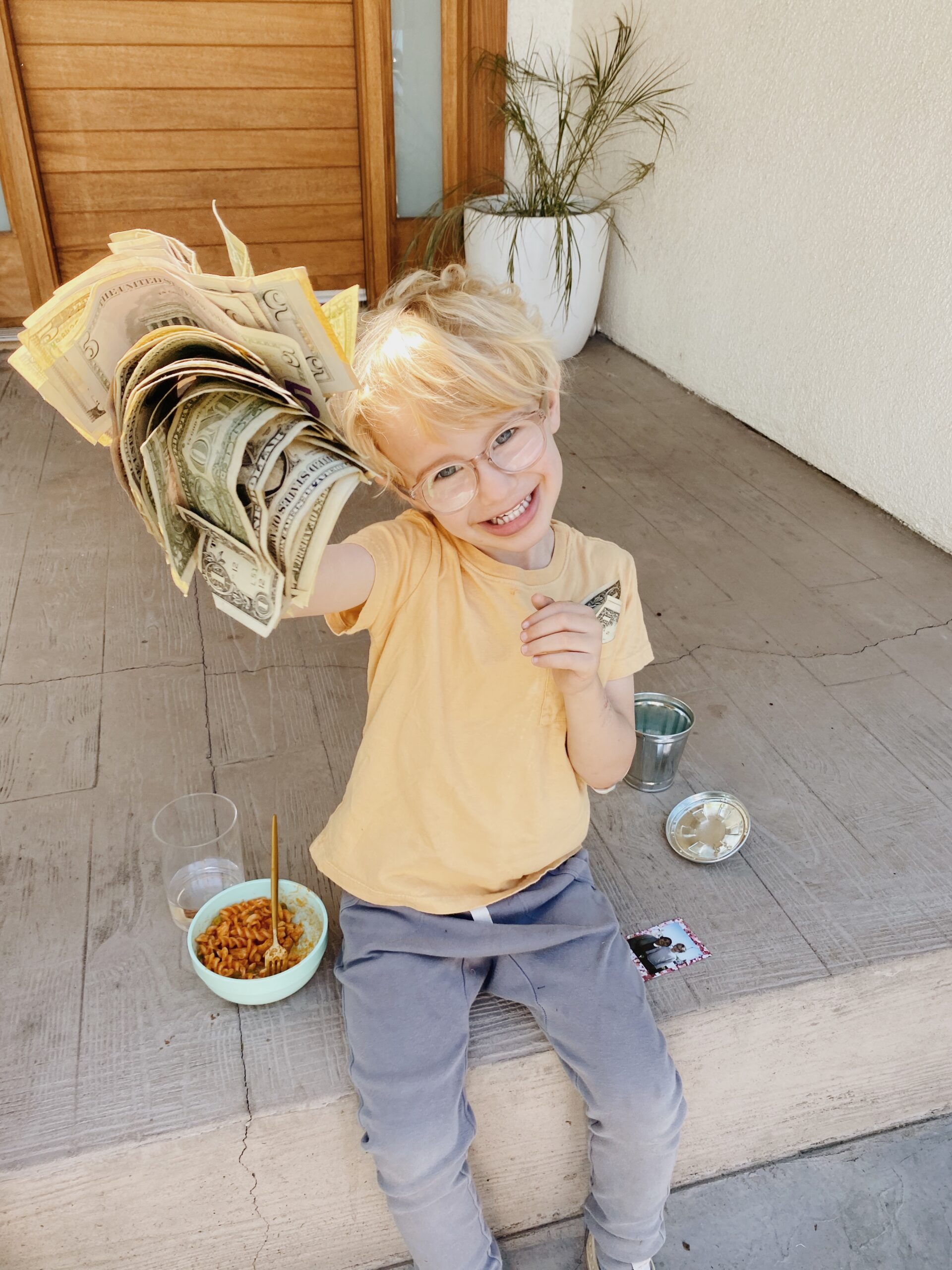 someone commented that it would be a core memory for him, and i really hope it's true. ?
sources: