printable holiday gift tags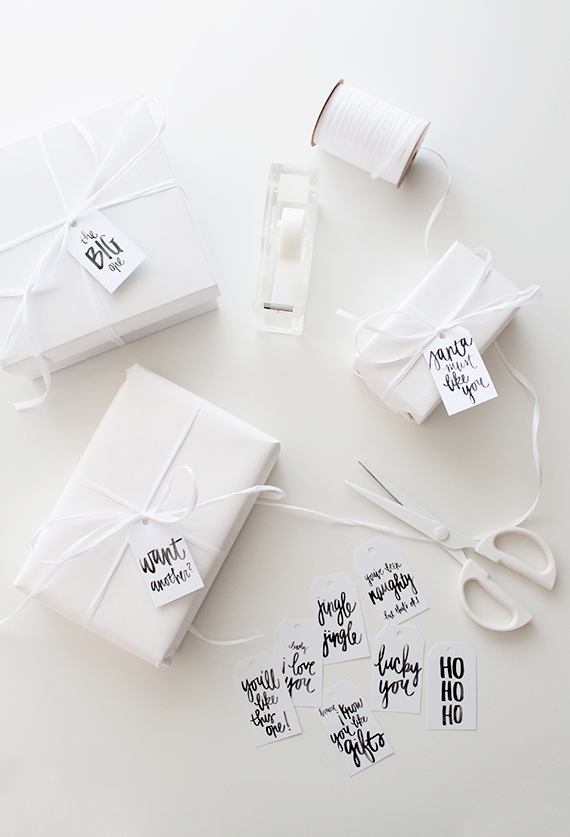 it's almost time to open that stack of boxes full of gifts in your living room and start wrapping! i always love a fun gift tag to spice up a present – so i made 10 different printable tags for you guys!
as i've now said quite a few times, i'm super into hand lettering and the more i do it the more i think i'm improving. i still think i kinda suck, but as allen iverson said : practice. wrong demo?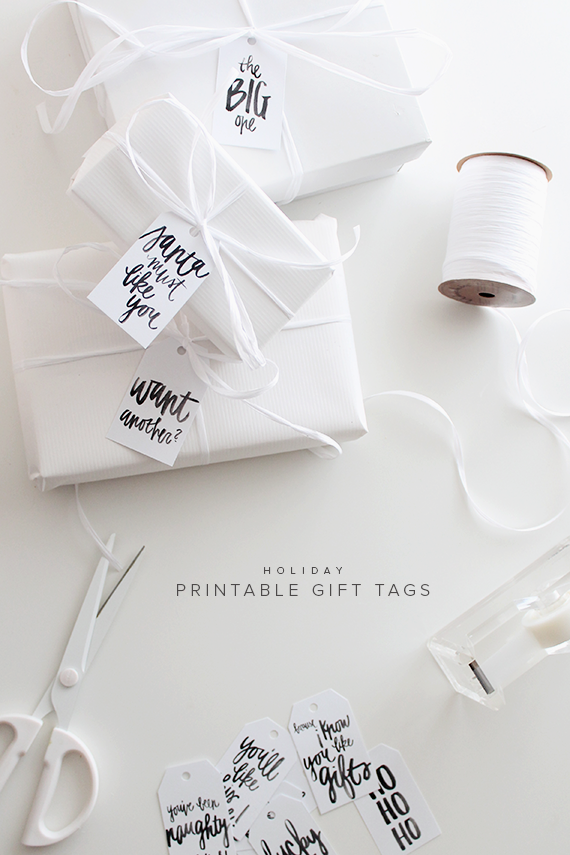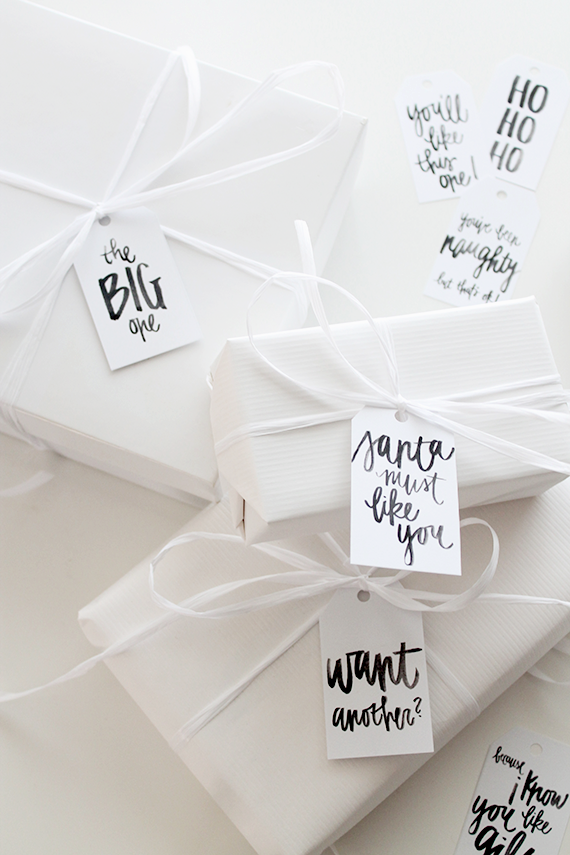 as always, just print, trim and use a punch a hole for your ribbon.