5 last minute valentines gift ideas for your guy
when i realized yesterday that valentines was on saturday and it was tuesday and i hadn't gotten gid anything yet – i decided it wasn't too late. so i wanted to share my five go-to ideas that work every time if you still need a little help.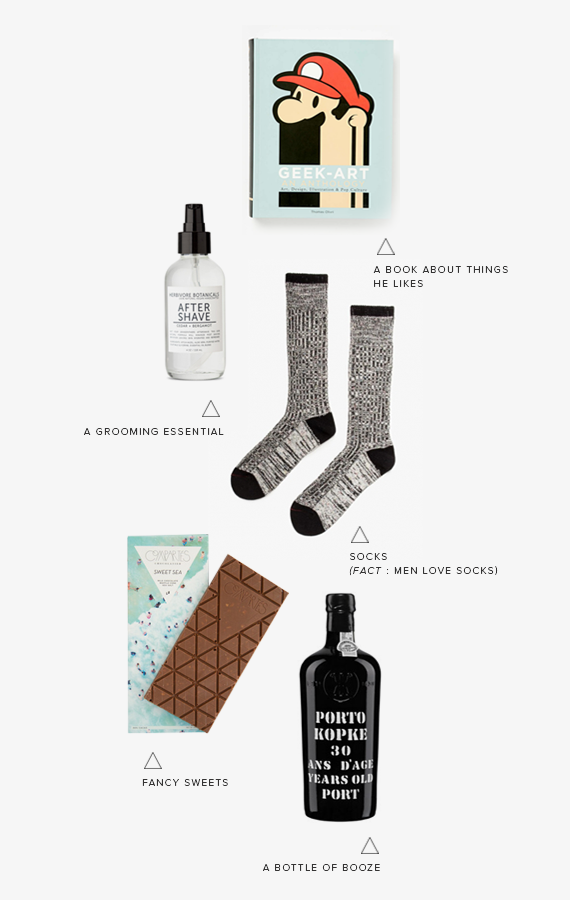 01. when in doubt, give him a book. and get him a pretty coffee table book so it doubles as a gift for you.
02. most guys will not get designer grooming products for themselves. this is your job.
03. seriously though. i do not know a guy that doesn't want more socks.
04. also, all the guys i know love candy + chocolate. um duh.
05. lastly, dudes seem to love brown liquor. why, i have no idea.