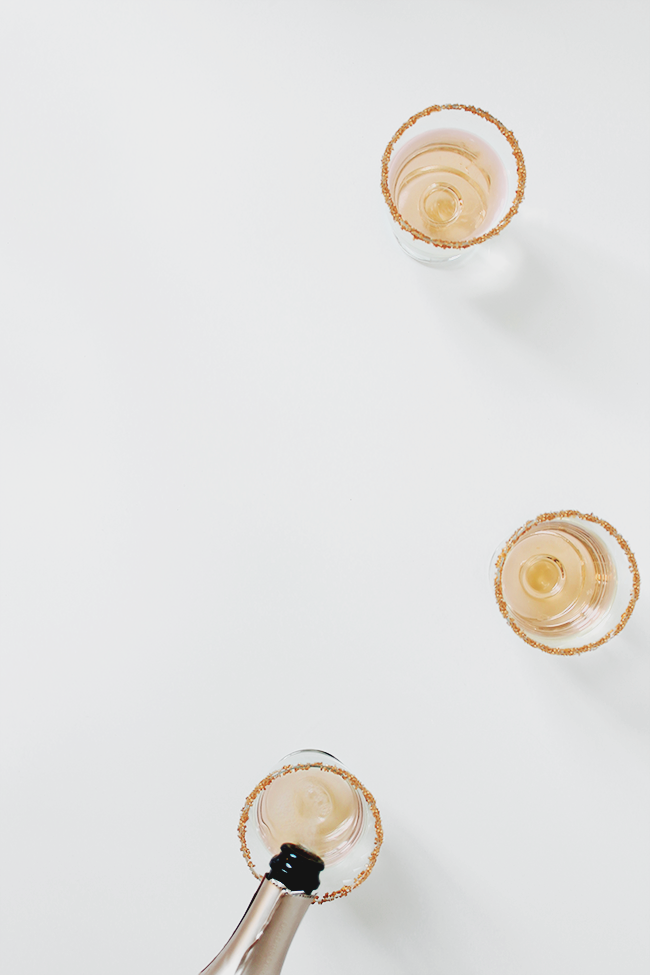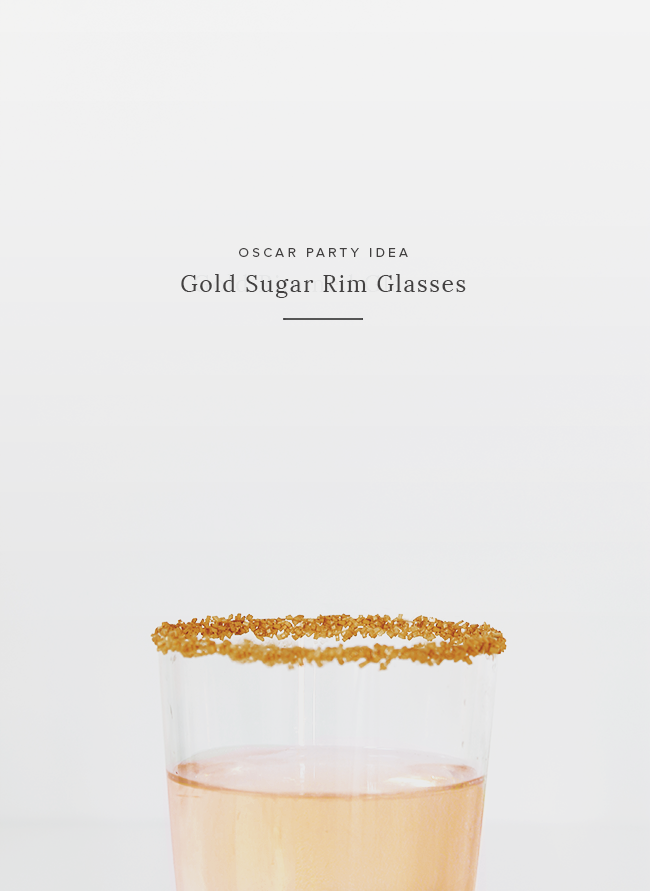 i don't normally get super celebratory for the oscars, but like i said — i'm hosting my family for the first time ever, so i wanted to come up with some simple ideas to get a little festive.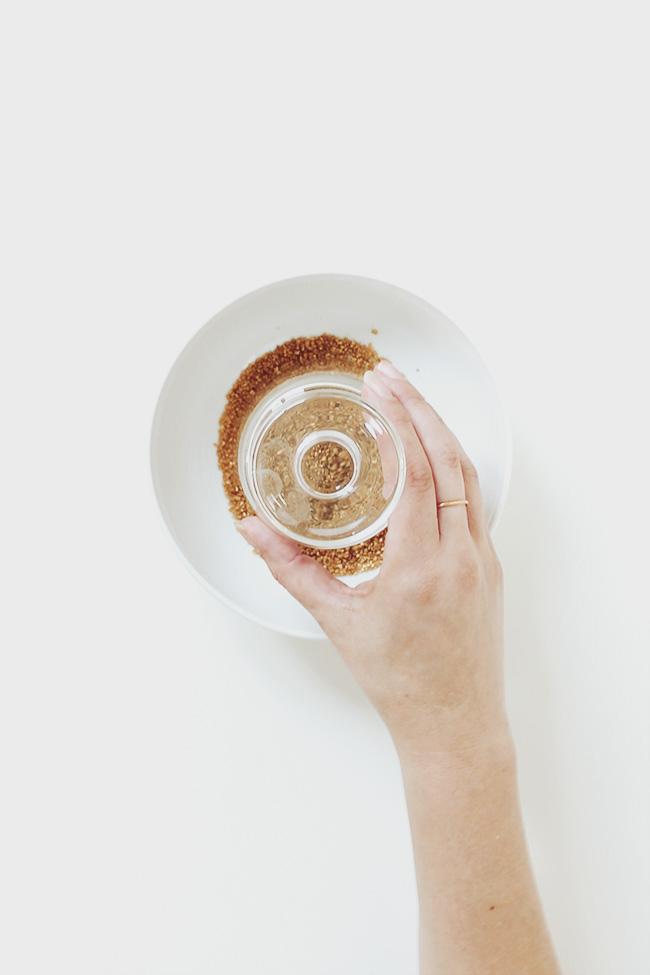 if you're hosting an oscar party, or just having a couple friends over — these couldn't be simpler if you're serving wine or cocktails or whatever.
i bought the gold sugar here. in case you're not sure how to sugar rim a glass, you just cut a wedge of citrus and slide it around the rim of your glass, pour the sugar onto a plate and dip your glass in.