diy plasticware picnic bags (with free printable!)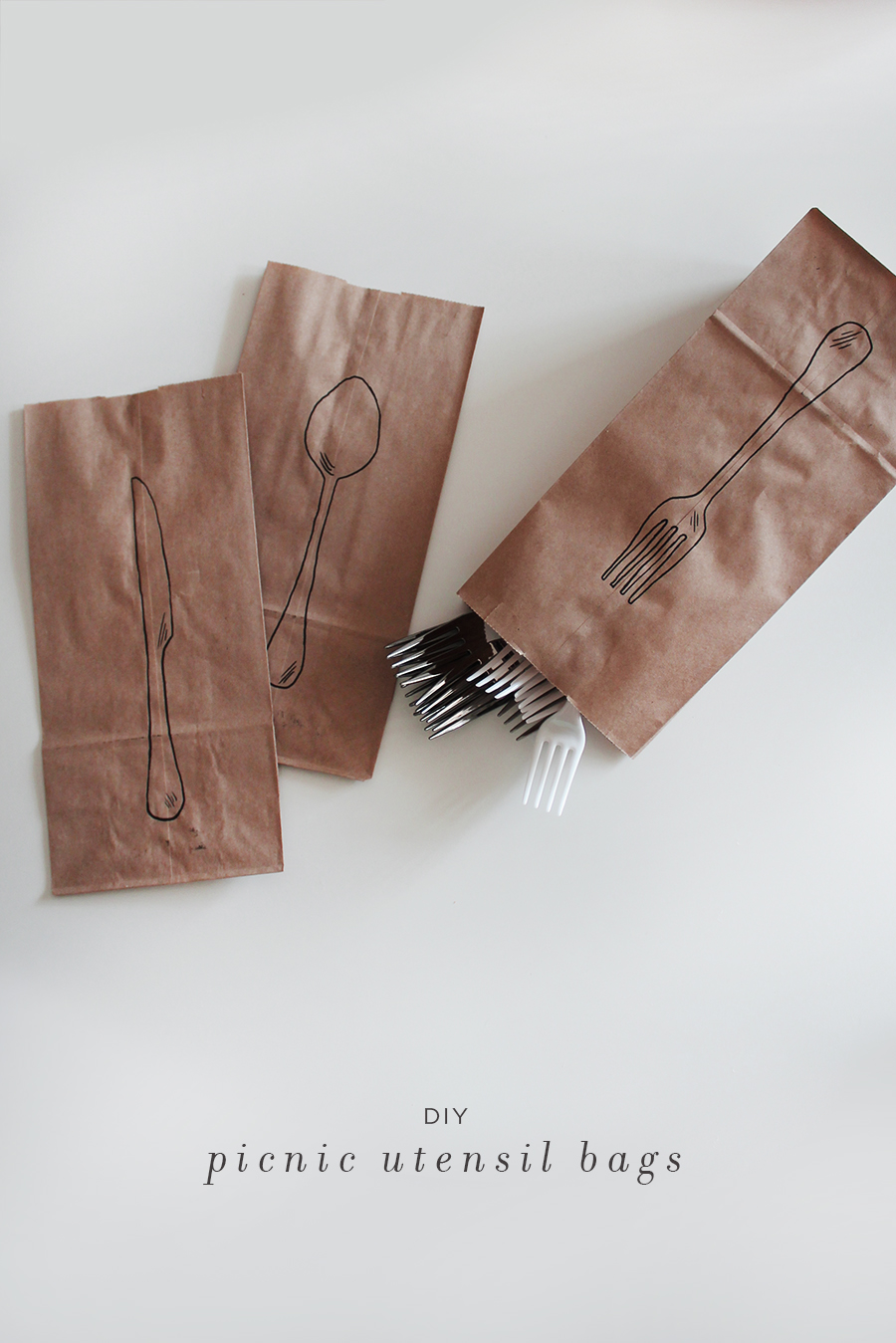 if you saw the picnic blanket diy the other day, you might have noticed these paper bags in the photos. inspired by the packaging that the wood cutlery from terrain comes in, there's no way i'd spend more than $5 buying pretty cutlery that will just be thrown away.
so this is the perfect way to pretty up all your ugly or mismatched plasticware for your picnic.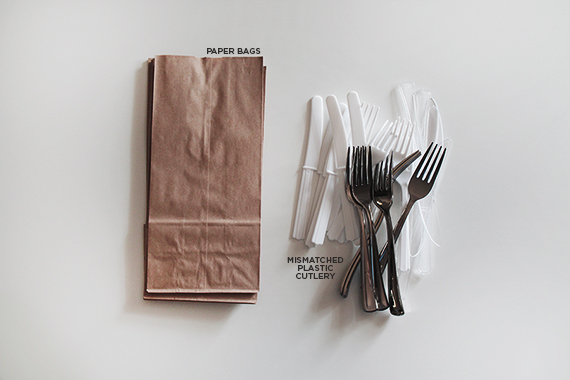 all you need is the lunch size paper bags from the grocery store and a printer.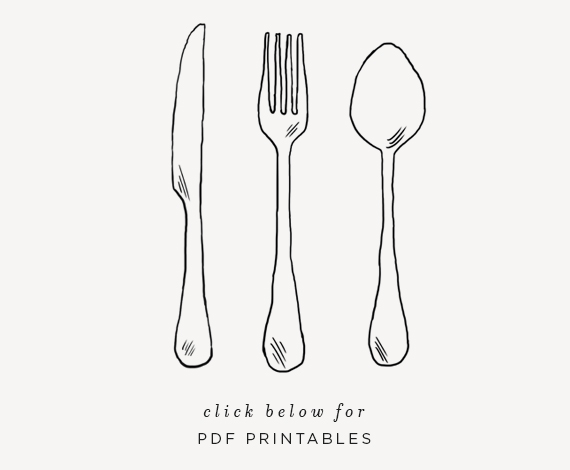 ⋅⋅ CLICK HERE TO DOWNLOAD knife ⋅ fork ⋅ spoon ⋅⋅
these are sized for the bags i had at 5.11″ x 10.61″, but if your bags are slightly different sized, they should still work if you stretch or squeeze the image. just type your bag measurements in the print settings. [ these are for personal use only ]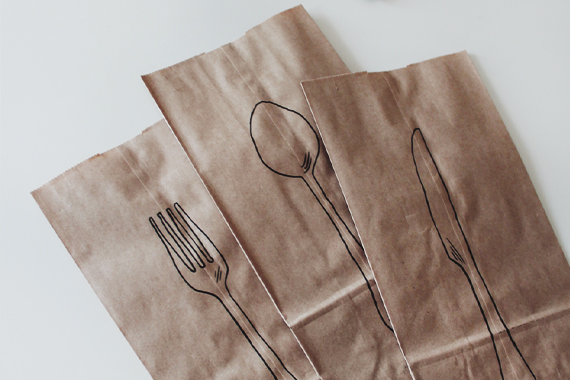 make sure you feed the bags into your print with the thick bottom side down. the PDFS are upside down to accommodate this.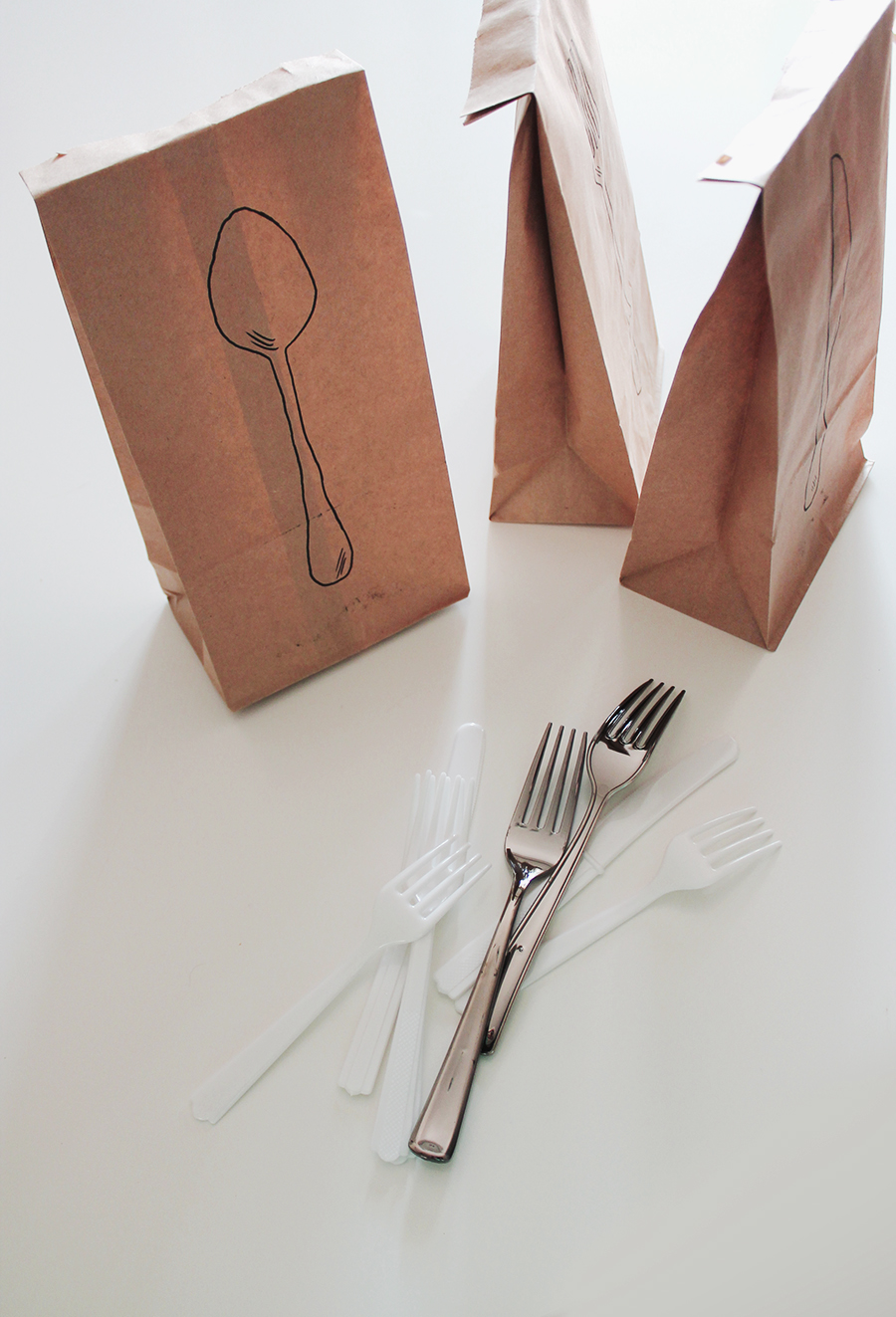 once you print out all of your bags, fill with your forks, knives and spoons and fold the top. you're all done!