holiday gift guide / for the travelers
you probably have one person in your life that drives you crazy with the amount of traveling they do. because you're jealous and therefore you hate them. but you only half hate them, right? for the person in your life who loves travel more than your relationship, here are some gift ideas they'll love.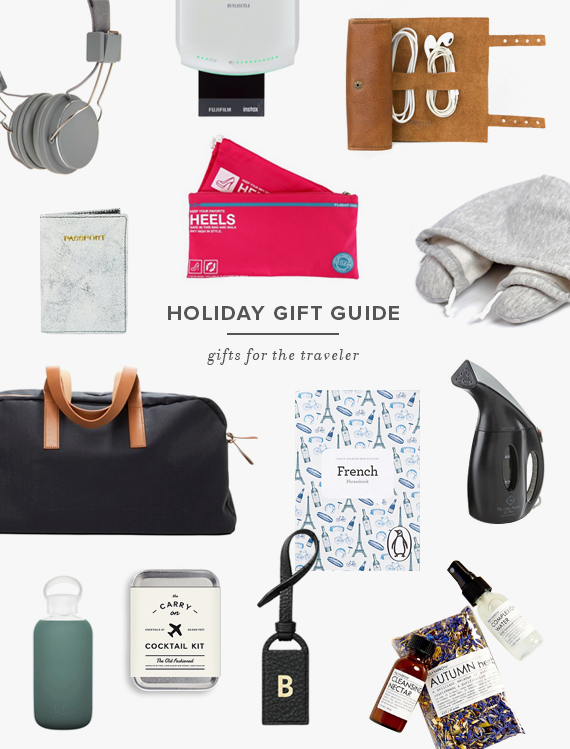 01. there's nothing i hate more than earbuds on an airplane. big ol' headphones do a way better job.
02. i LOVE instant film, but i hate how the viewfinder is never accurate and photos always suck. this printer solves ALL OF THAT
03. a super handsome solution for wrangling their ever tangling cords.
04. everyone wants a dope passport case. don't they?
05. giving them shoe bags for their suitcase is the most helpful you can possibly be.
06. this hoodie travel pillow is not only super weird, but awesome.
07. there's no way that a beautiful weekender bag won't go over well.
08. a phrasebook for wherever they're traveling to next.
09. a mini travel steamer is the most useful ever.
10. because everyone needs a pretty excuse to stay hydrated.
11. for the drinking traveler, give them the gift of way pro-user plane cocktails.
12. no brainer : a monogrammed leather luggage tag.
13. a pretty little travel beauty set so that they can stay nice and pretty for you.