palm springs bachelorette weekend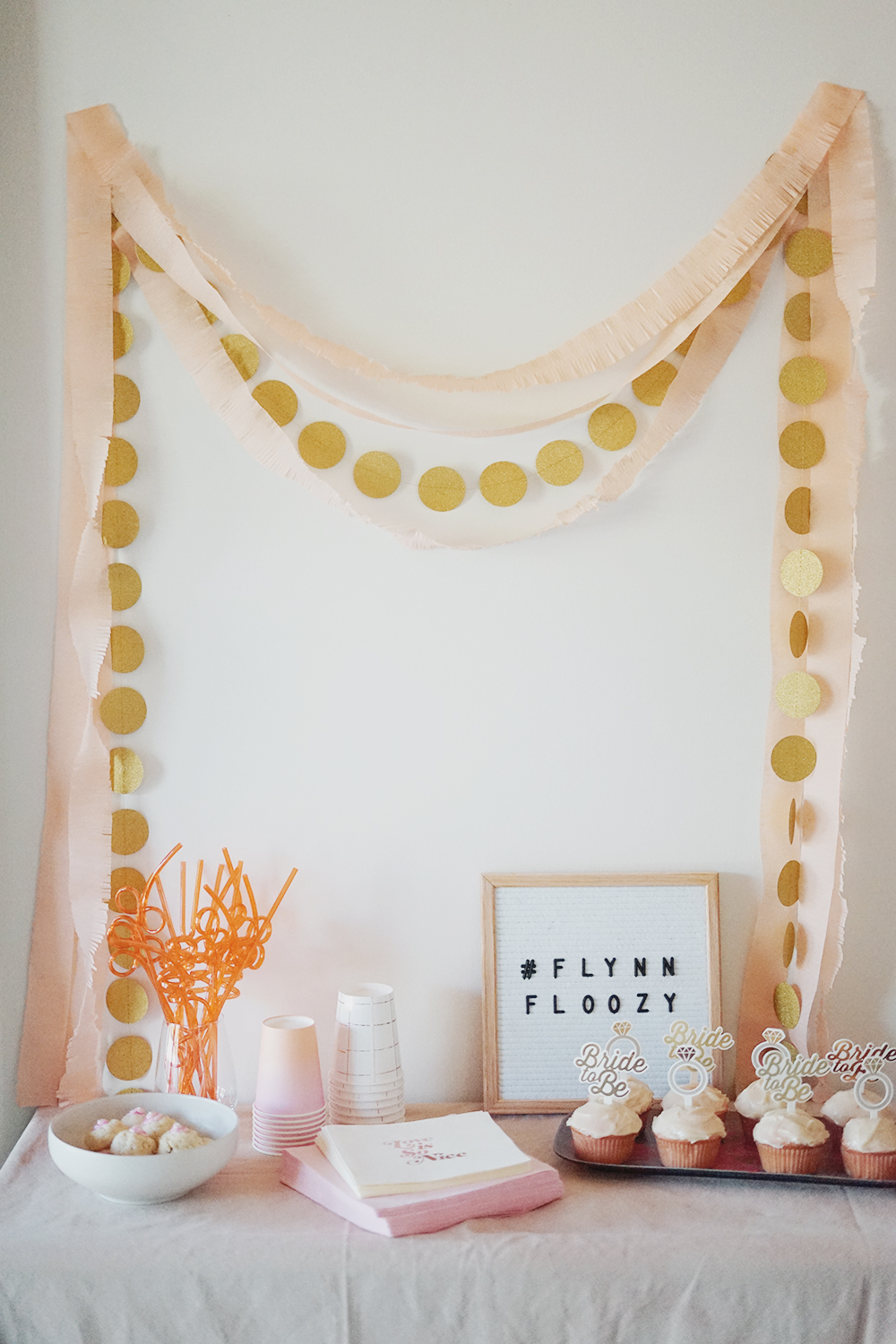 a few weeks ago, i threw my best friend a weekend-long bachelorette party. it was soooo much fun and went by way too fast. while i was researching and planning the weekend out, i actually struggled trying to find any inspiration that wasn't tacky or penis-centric. so i wanted to share all the details and decorations in case you're planning a bachelorette party yourself!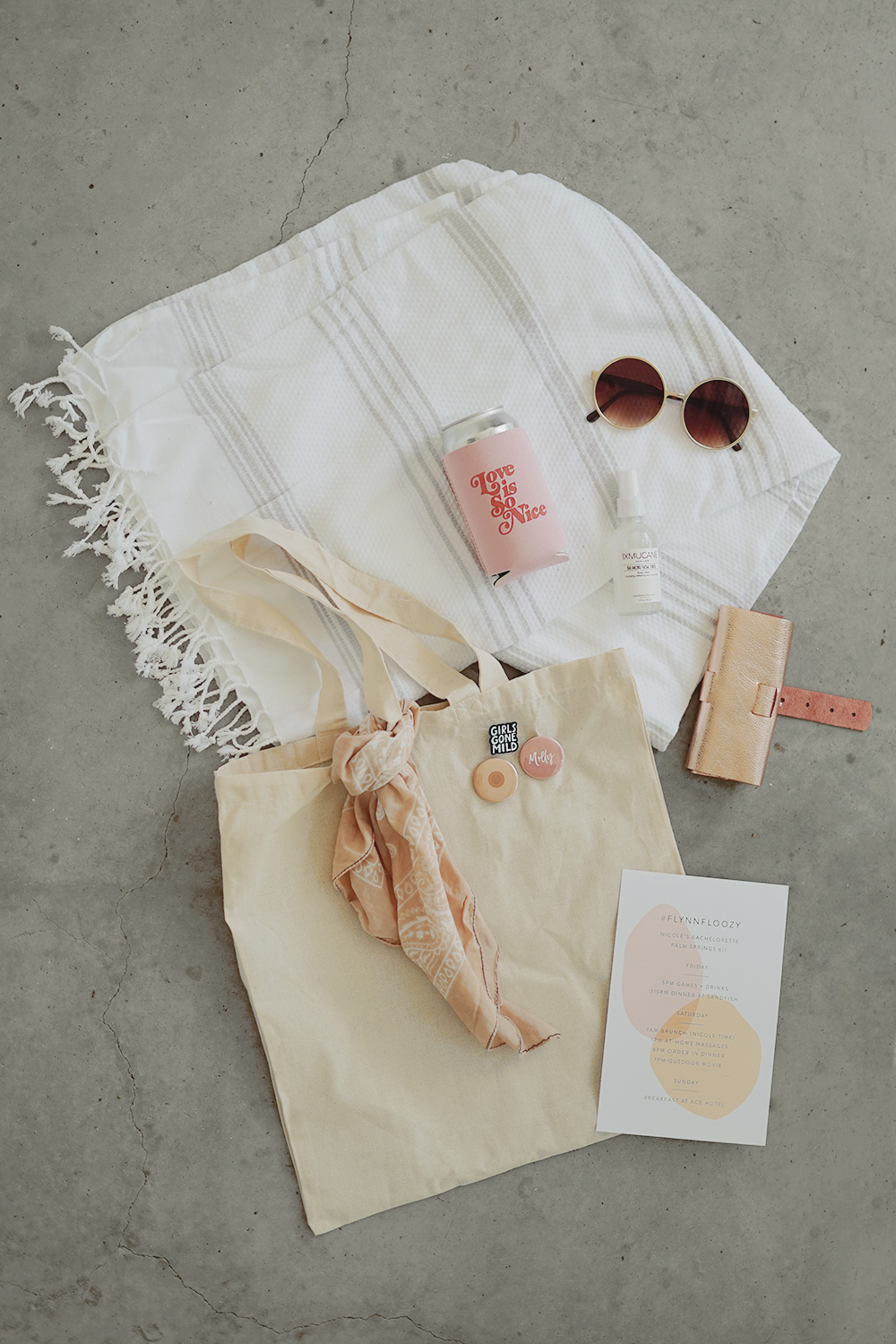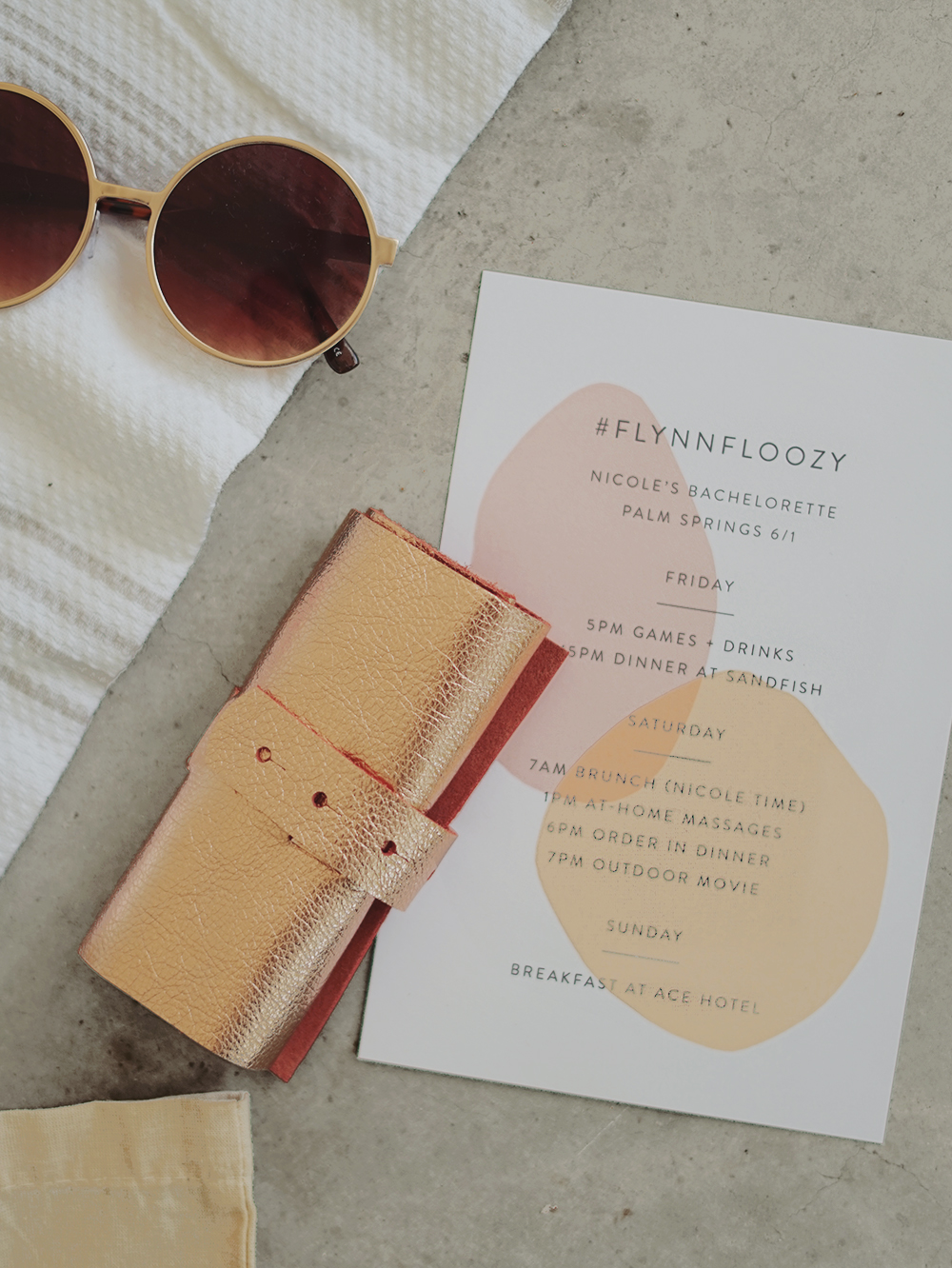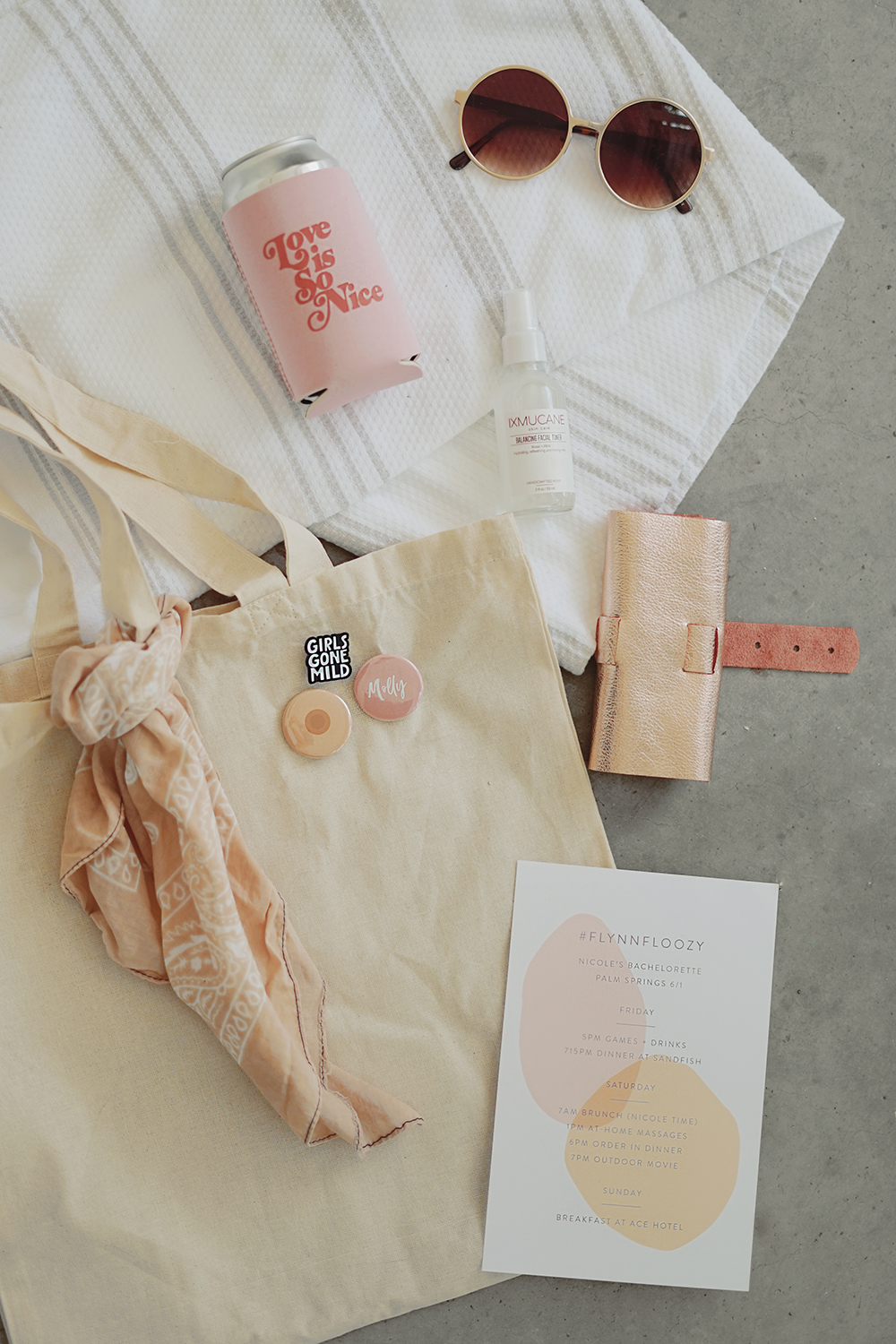 we rented a cute three bedroom house in palm springs, and three of us bridesmaids got there early to set everything up before the bride nicole arrived.
i made each girl a tote favor bag full of goodies for the weekend, everyone was very stoked. i got a pack of plain canvas tote bags, and filled them with weekend essentials : a gorgeous turkish towel from parachute, some cute oversized sunglasses, a can of rosé with a custom koozie from for your party (the same design i used for the bridal shower), spray facial toner from ixmucane, rose gold leather cord organizers from cord and satchel and itinerary for the weekend.
i decorated the bags with a bandana i bleached (i bought this 12 pack and used this DIY as inspiration), some boob buttons that i made with my button maker, a button with each girls name on it, and a "girls gone mild" enamel pin from chipper things which i love so much. i was able to get a lot of the items gifted, so i know they're a little unrealistic if you were paying for everything out of pocket — but i hope they're still inspiring either way!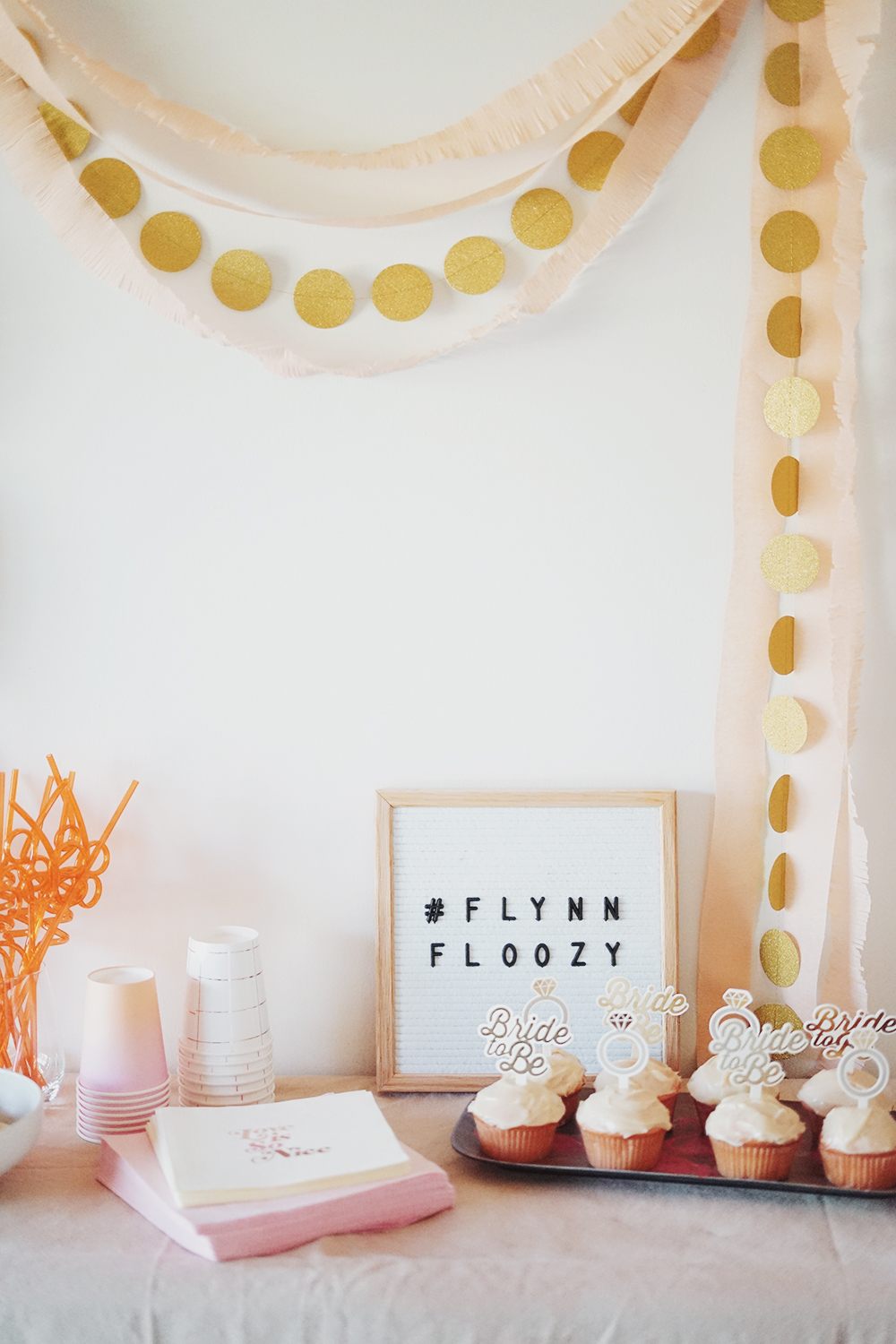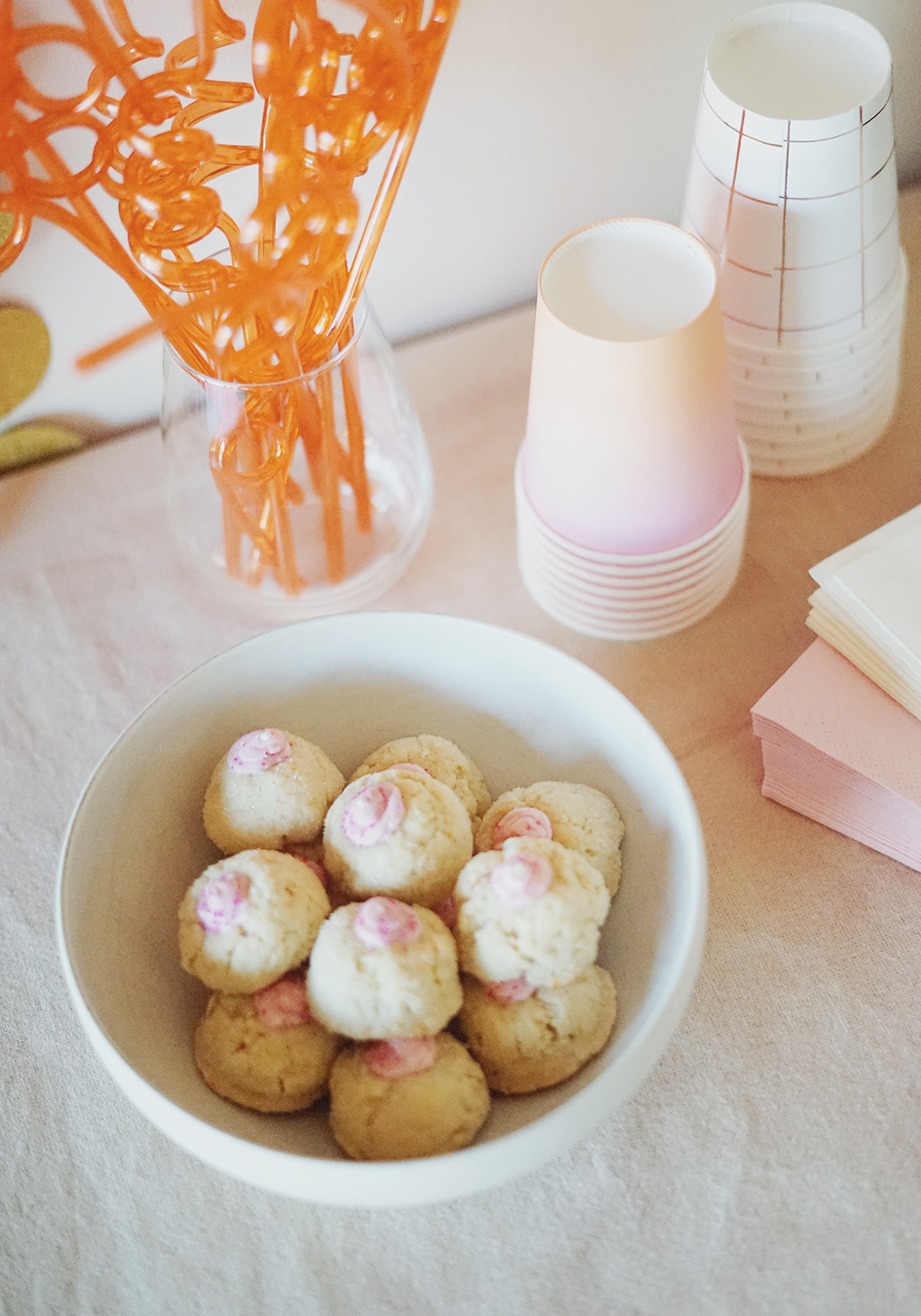 we decorated the house with zero penises, which i was very proud of. i decided to do a peachy pink/orange color scheme.
i setup a cute little dessert table with streamers, a gold garland, a felt letter board with the hashtag, some crazy straws, which were actually so fun to use all weekend. my sister in law made the boob shaped cookies for us.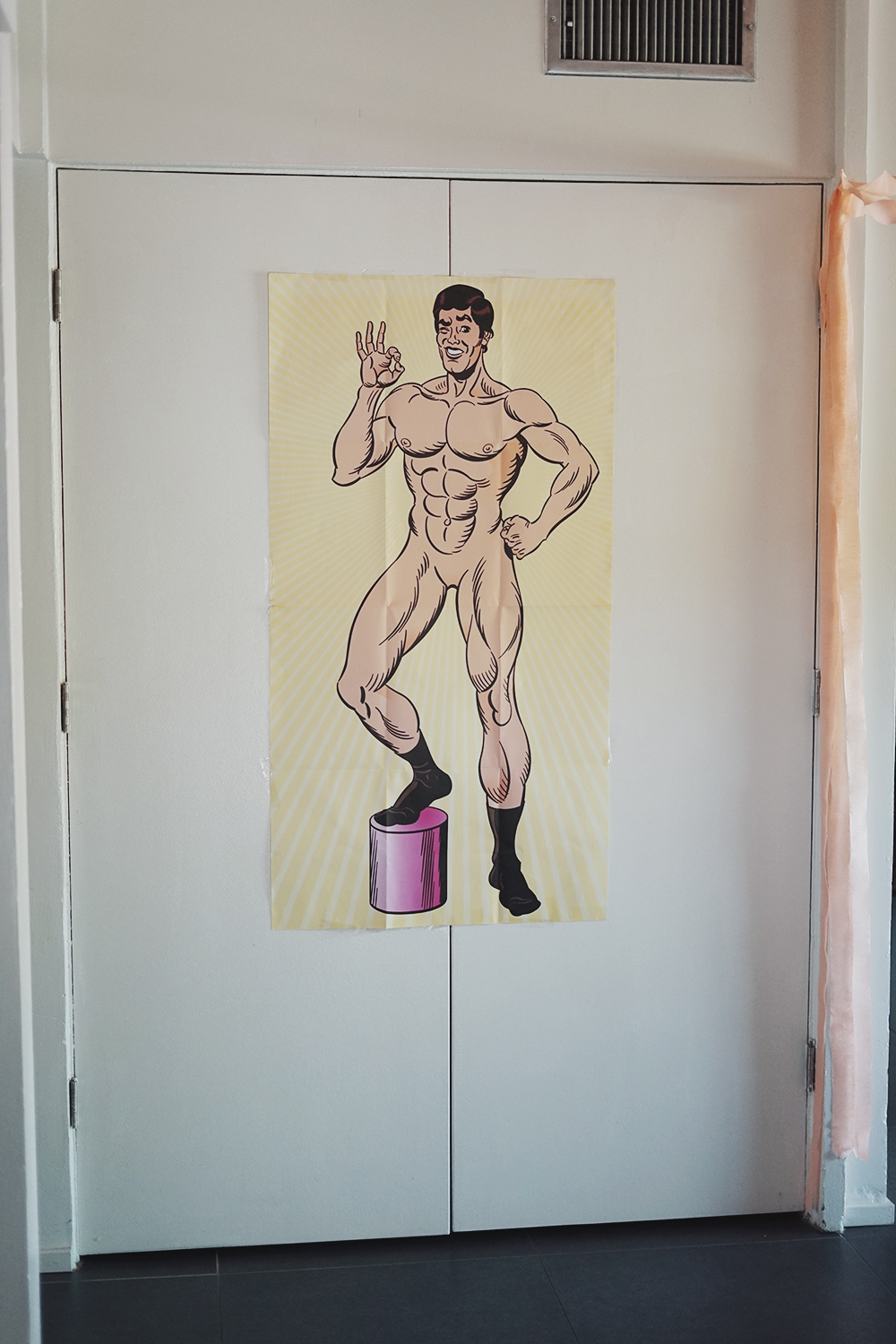 we had this guy leftover from my bachelorette party and had to hang him up. still no penis lol.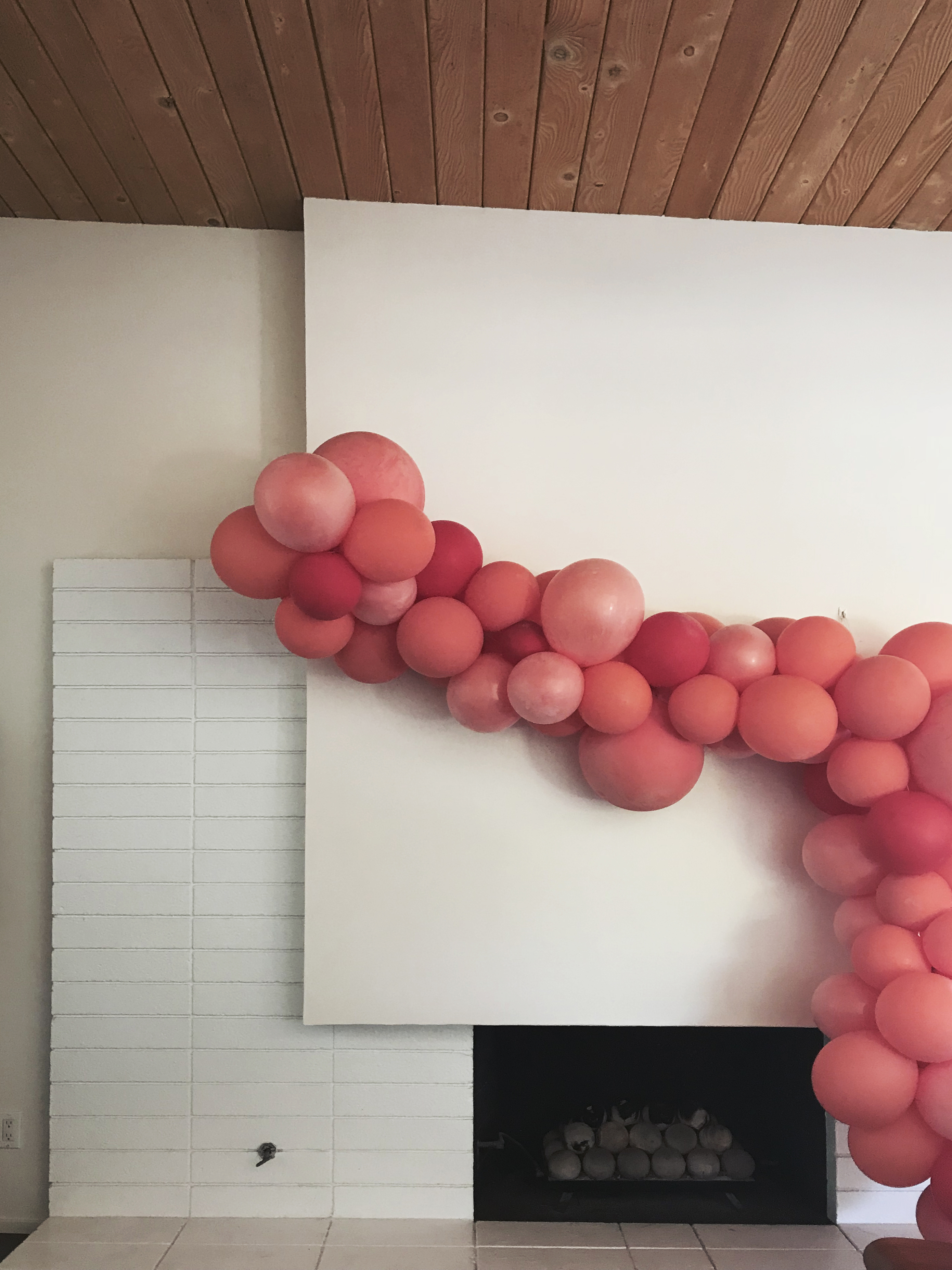 i went to this party that kelly threw, and i heard them saying they were going to toss the balloon garland so i promptly begged to take it home with me since the bachelorette party was two weeks away. i stuffed it into my car and kept it in my garage until we drove to palm springs (i even drove alone so we'd have enough room for it). we hung it on the fireplace and it was so worth it!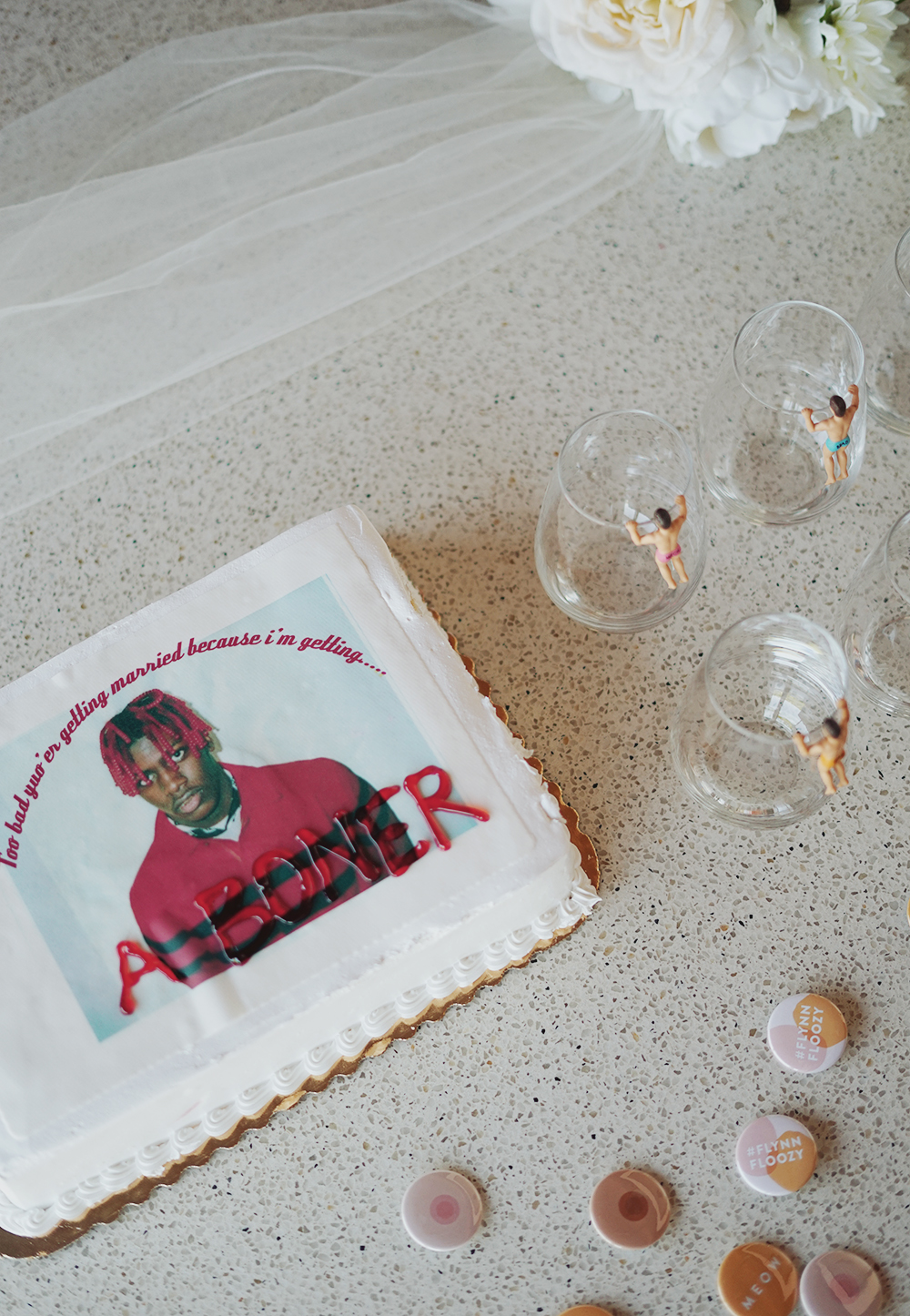 the disaster cake was one of the best parts. i put nicoles favorite rapper on a photo cake from the grocery store which came out so so shitty, she even spelled "you're" wrong. they said the message was obscene so they wouldn't put that on a cake, so i wrote it in icing instead. it looked like garbage but pretty hilarious.
i got the little guys to hang from everyones cup, another fun thing to put on everyones drinks all weekend. and as you can see i made lots more pins than the ones i just stuck on each tote bag.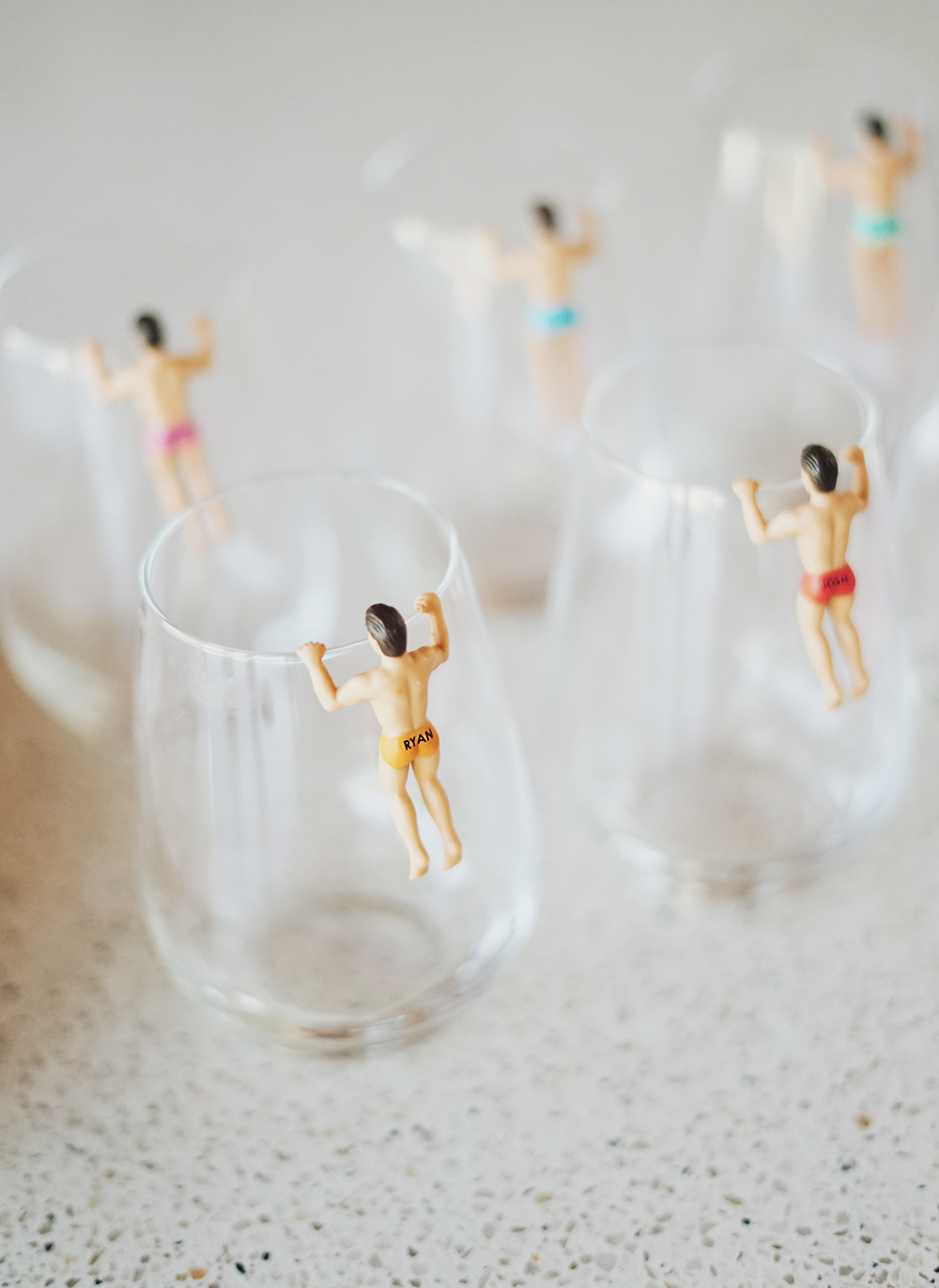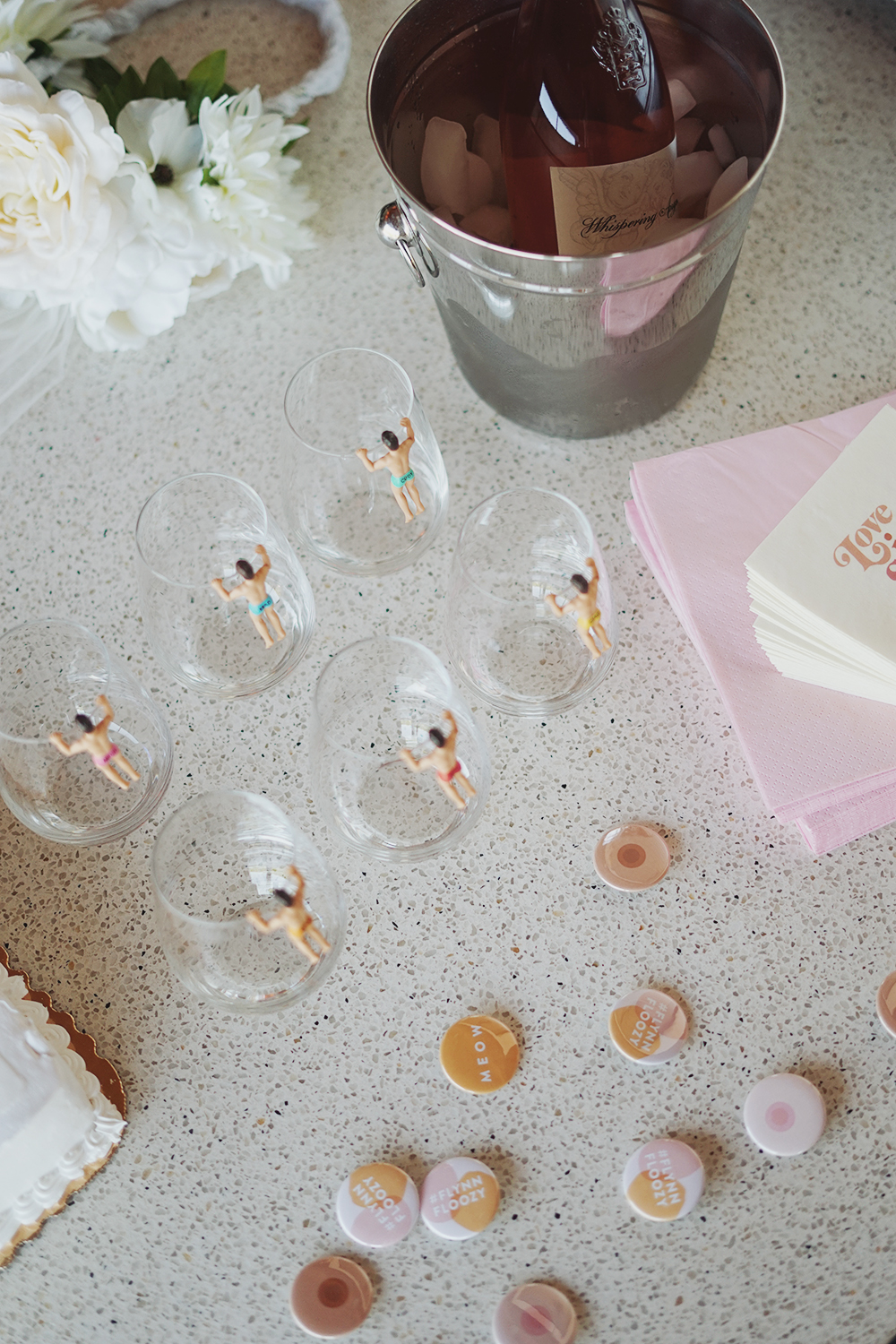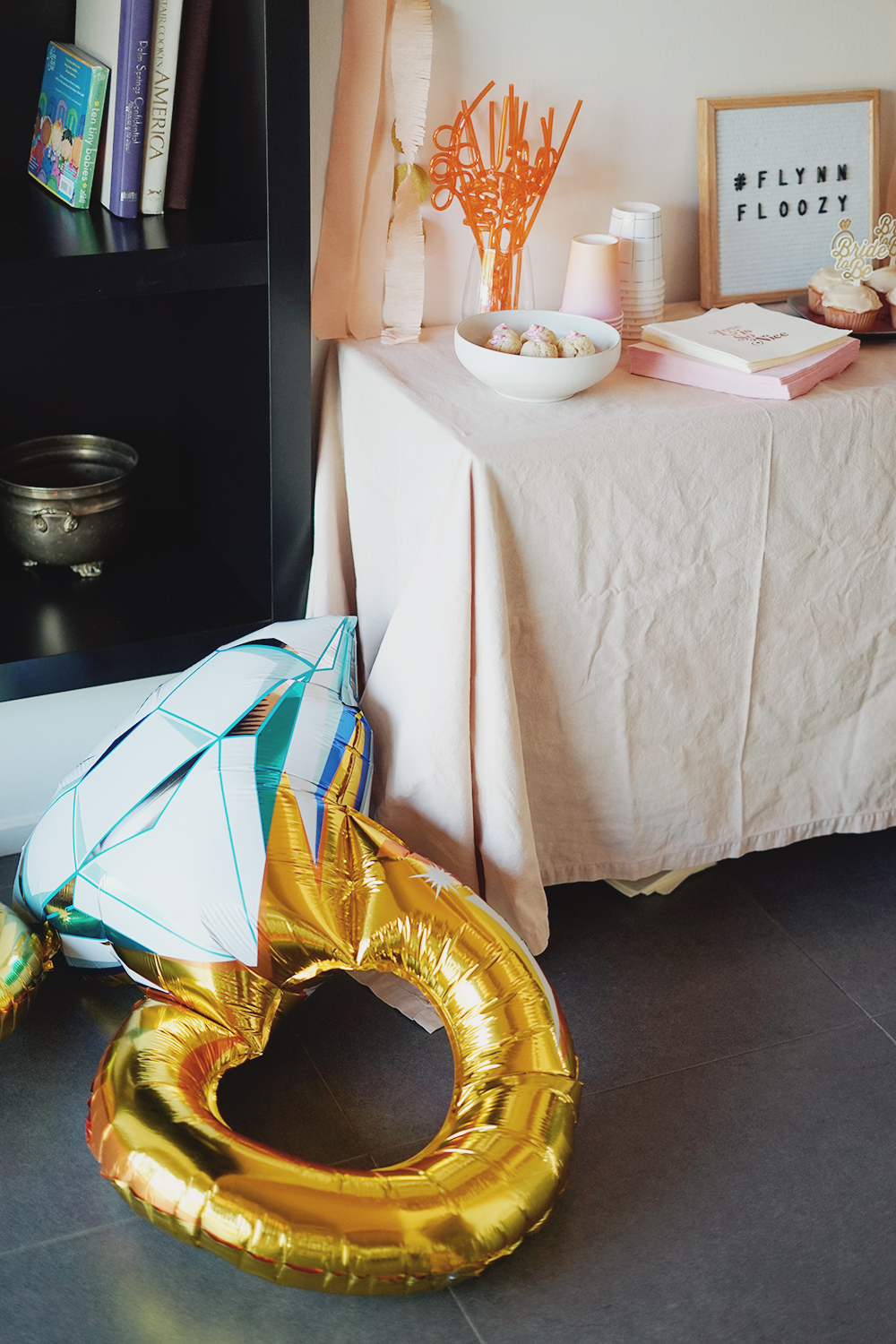 the giant diamond ring balloons were a last minute addition to "wedding" the place up.
our itinerary was pretty chill — on friday when everyone arrived, we sat around and played some games with wine and snacks and then sat in the pool until dinner. that night, we had planned in advance to dress in monochrome colors, which took quite a lot of planning and arguing over what colors were claimed, but it turned out so fun. we went out to dinner at sandfish sushi (you might not expect sushi in the desert to be good but it really was!), and then we went to a tiki bar and drank too much.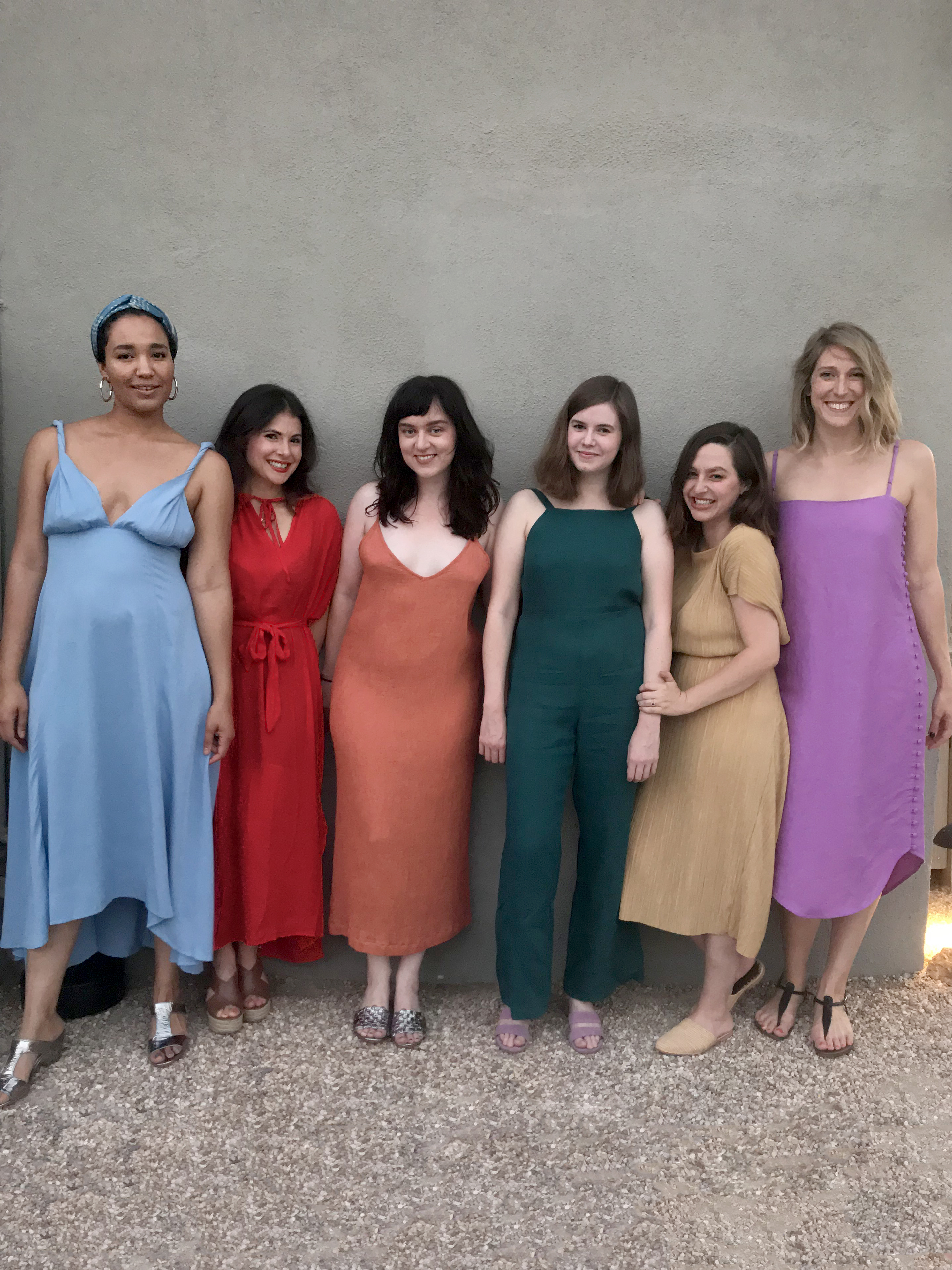 the next day, we woke up and sat out in the pool all morning.
i worked with joymode and they made the weekend 8000x better with all the things i rented. they offer lots of different items you can rent for events and parties, and i got tons from them, starting with the snow cone machine which was amazing in the 105 degree heat. we made snow cones all day long. i also rented a handful of pool floats so we didn't have to worry about buying them, and giant checkers to put outside and made it feel like a boutique hotel.
after we cooked breakfast, we had at home massages. this was such a nice activity and so chill to not have to leave and go to a spa or hotel. we all got massages 3 at a time while the other girls just relaxed outside.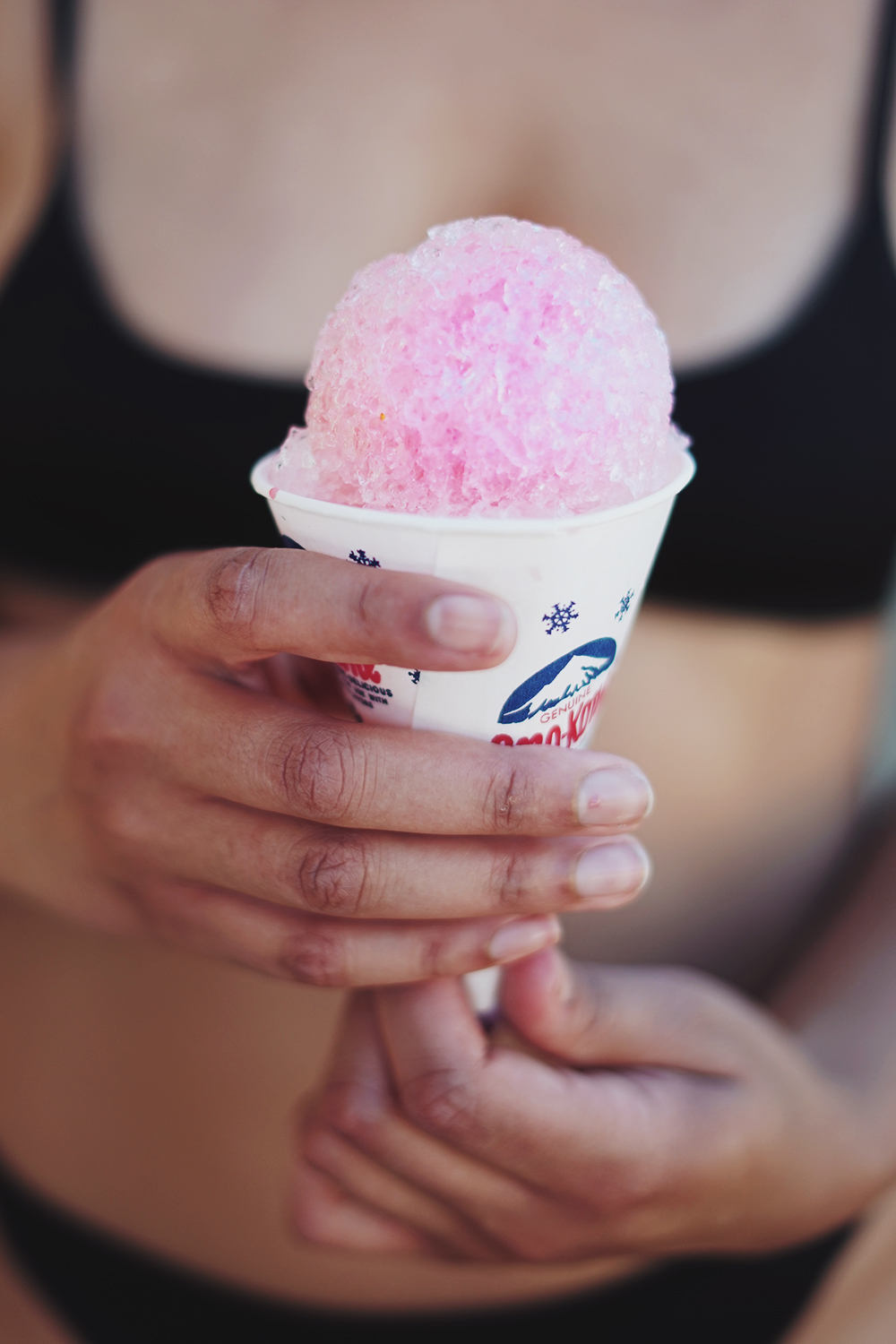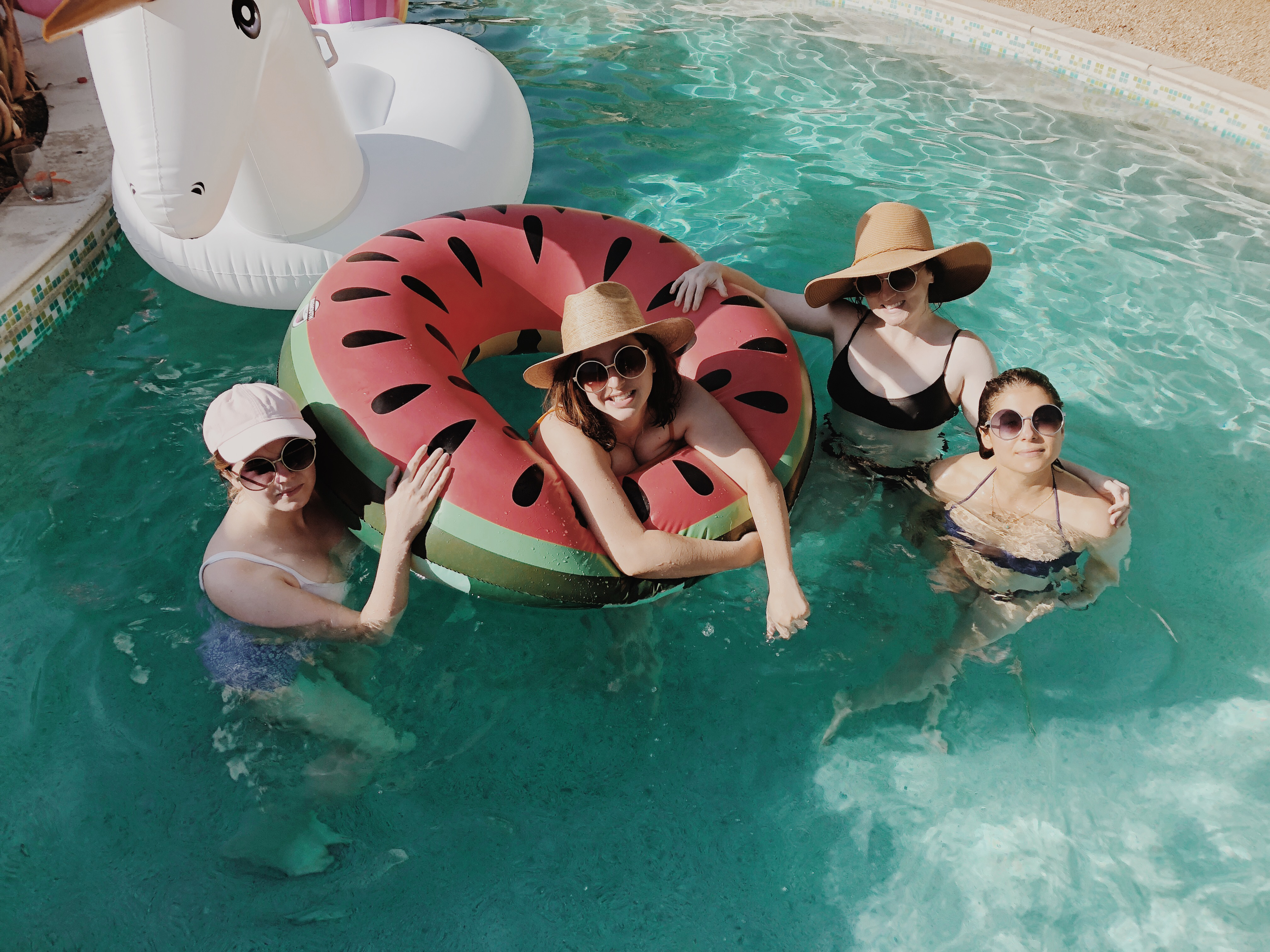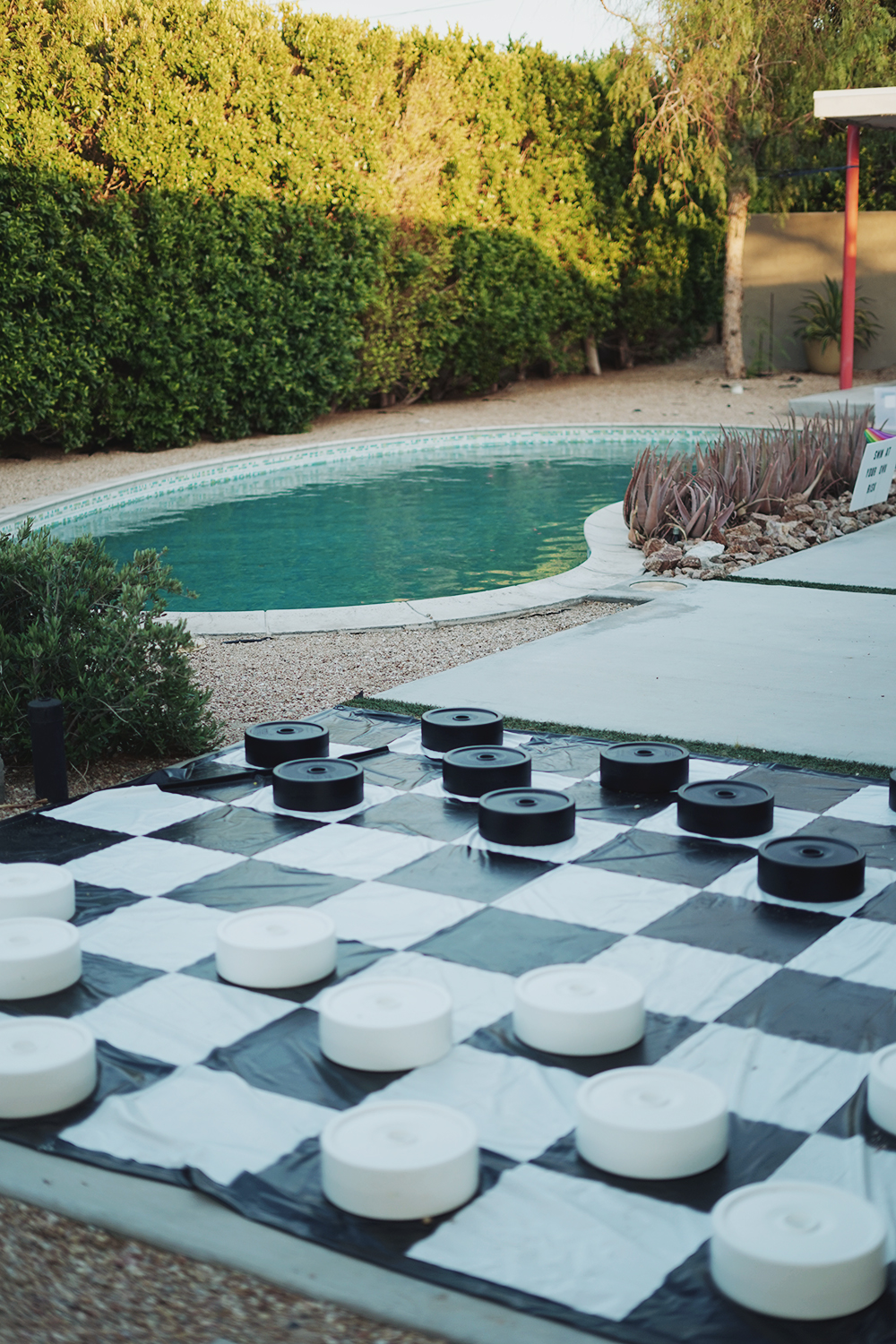 and then we setup for a backyard movie night. this was so so amazing. everything was rented from joymode again, a projector, a screen, a popcorn machine, the lightbox — they even have leather butterfly chairs which i planned on getting but couldn't fit them in my car, so we all sat on the ground and it was nicoles dream come true. we watched sex and the city and bridesmaids and the weather was breezy and perfect. i want to do backyard movie nights at home now all the time.
i'm not going to share any photos of the next event — but we surprised nicole with a male stripper, which is something she would never ever have expected us to do. he showed up in a vest that said "swat" and long hair and said there was a noise complaint. i am so glad we booked him because it was so hilarious and she will never forget it.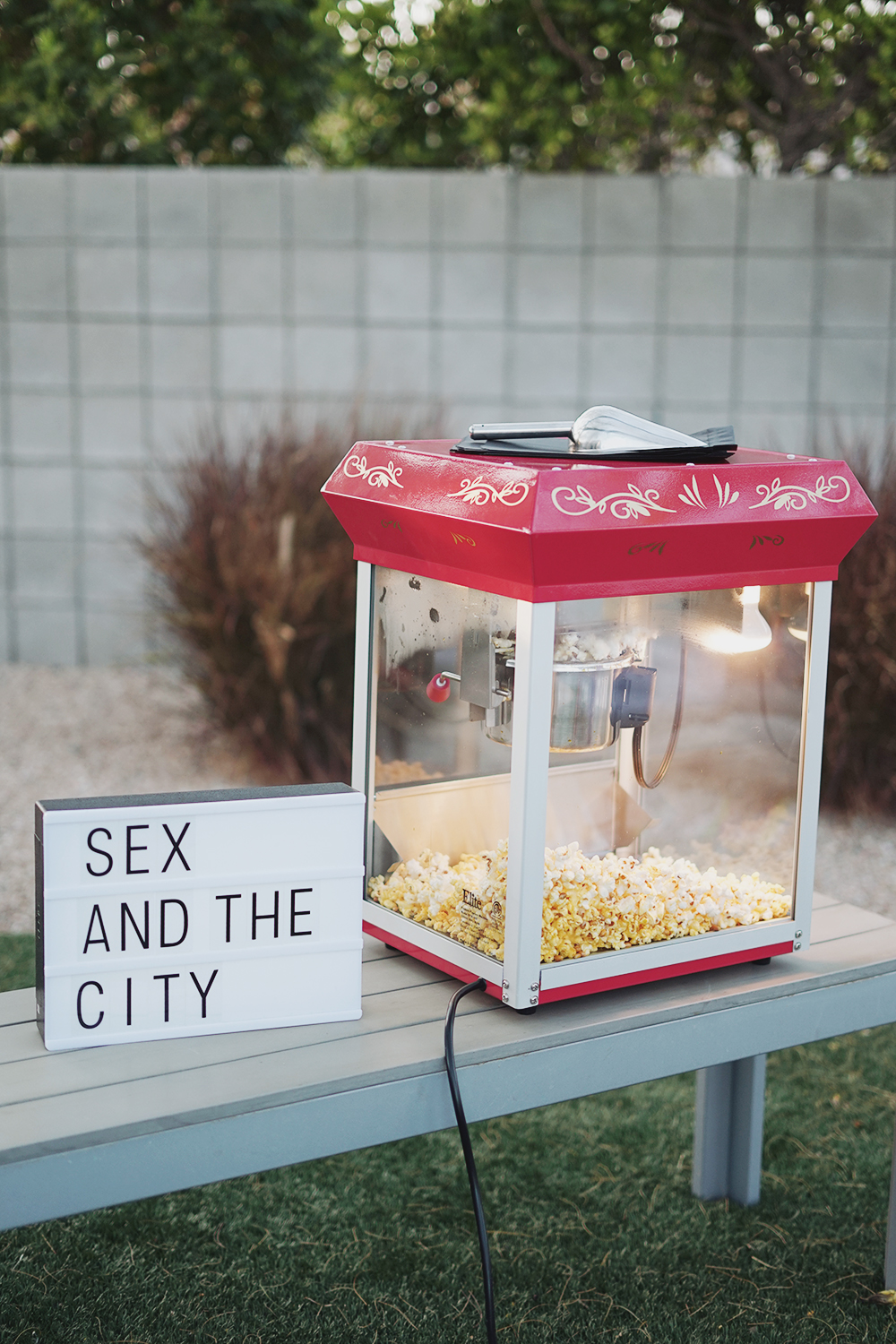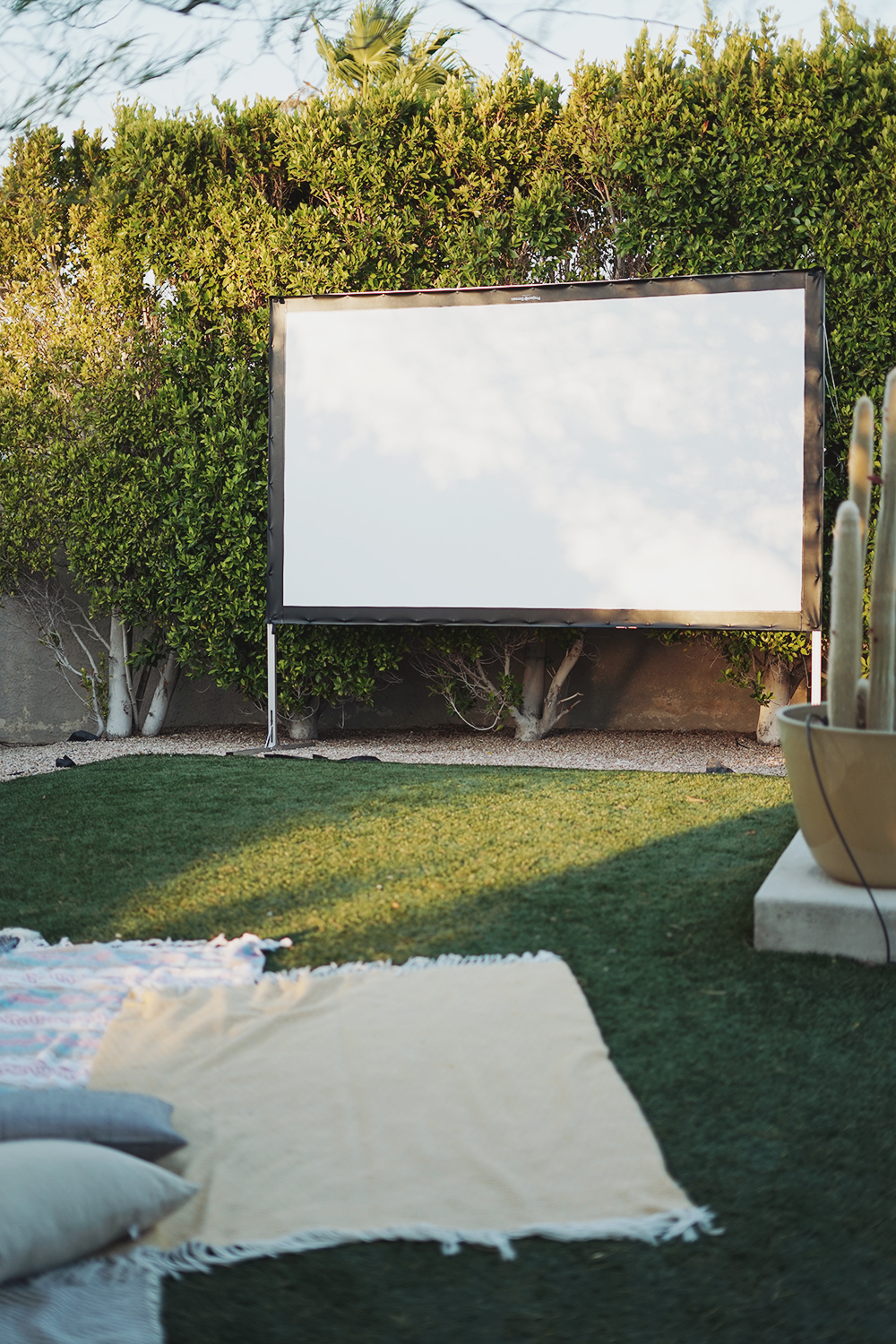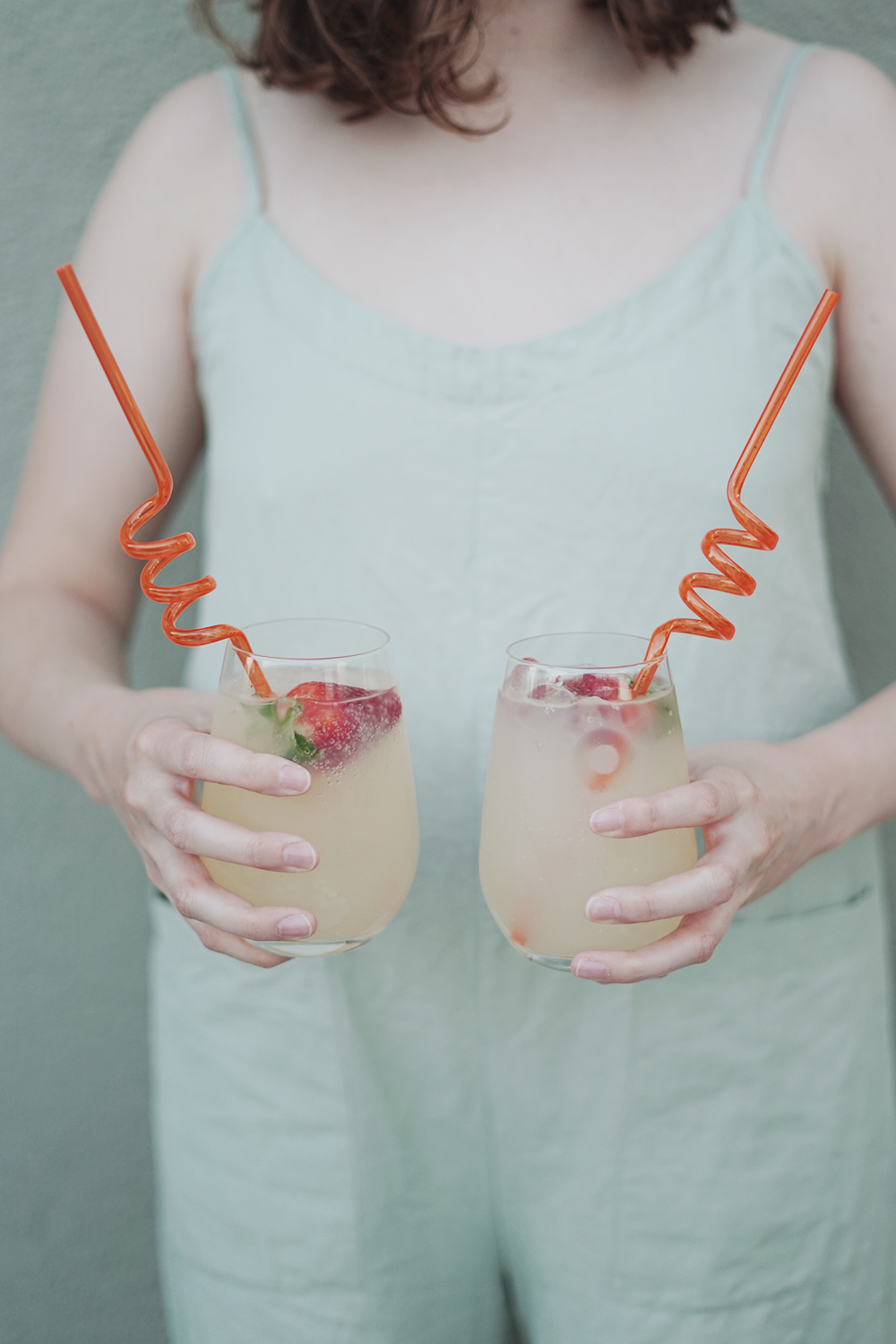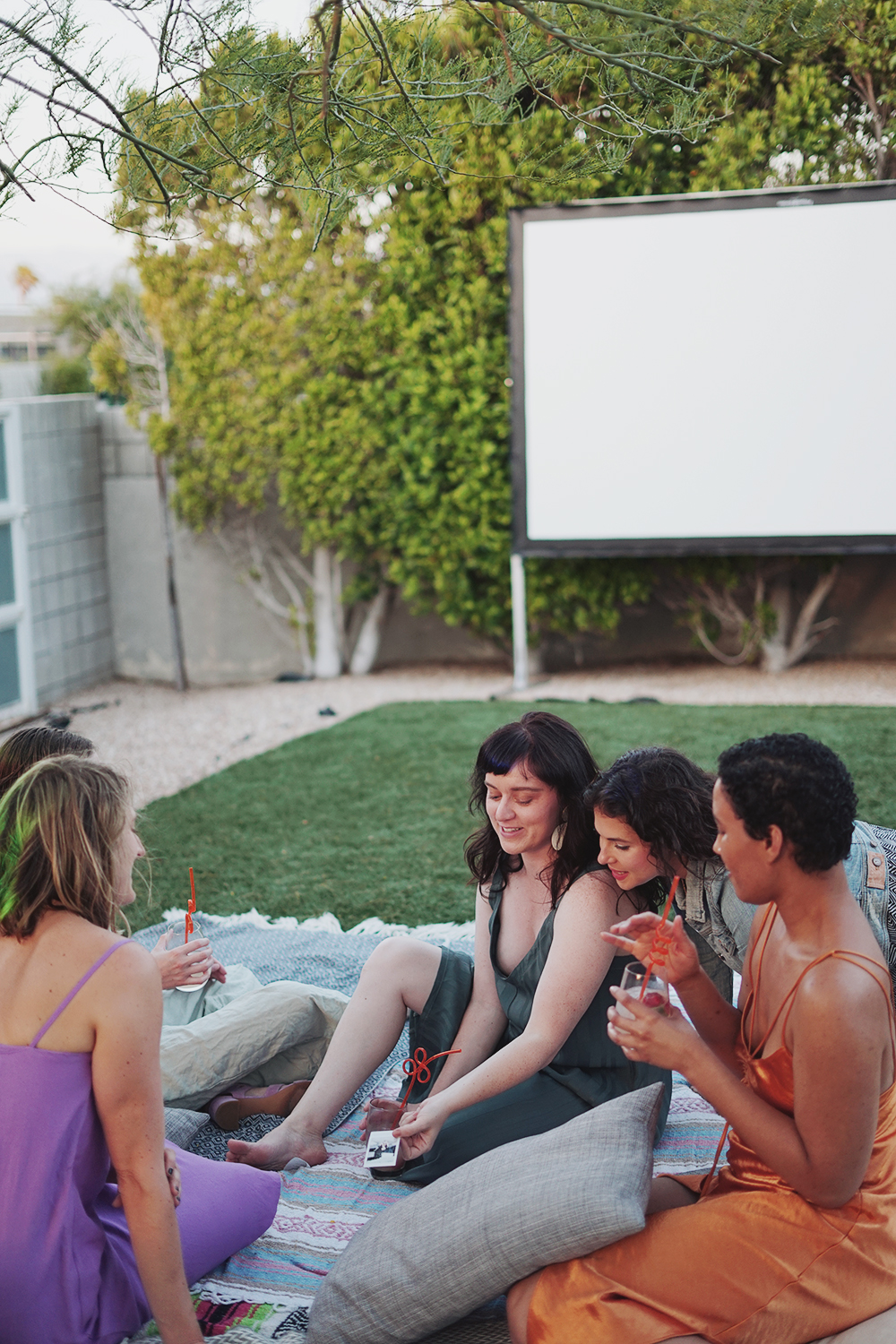 the next day we cleaned up the house and went to breakfast at the ace in our matching bandanas, before heading home. it was such a great weekend and i want to do it every month.