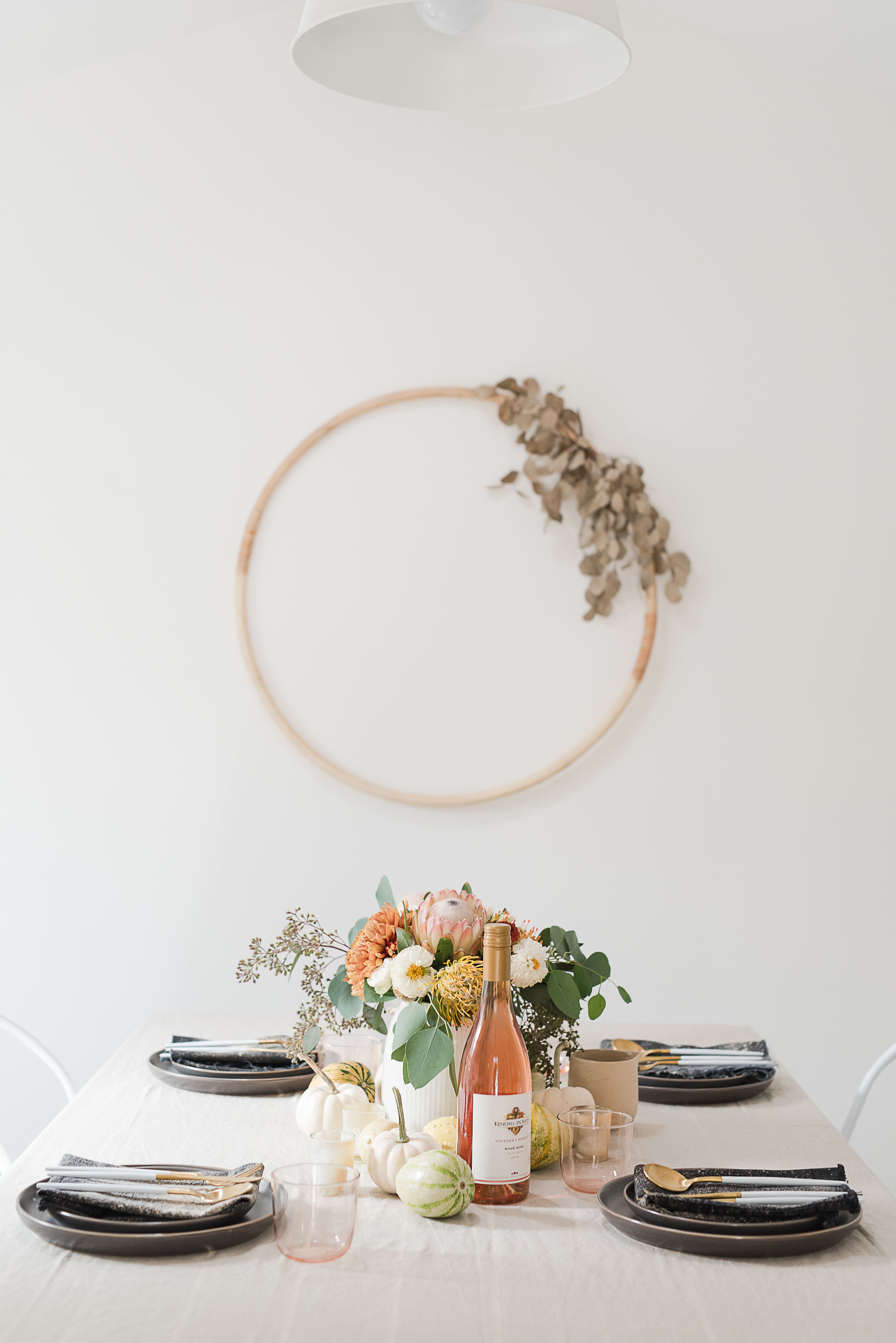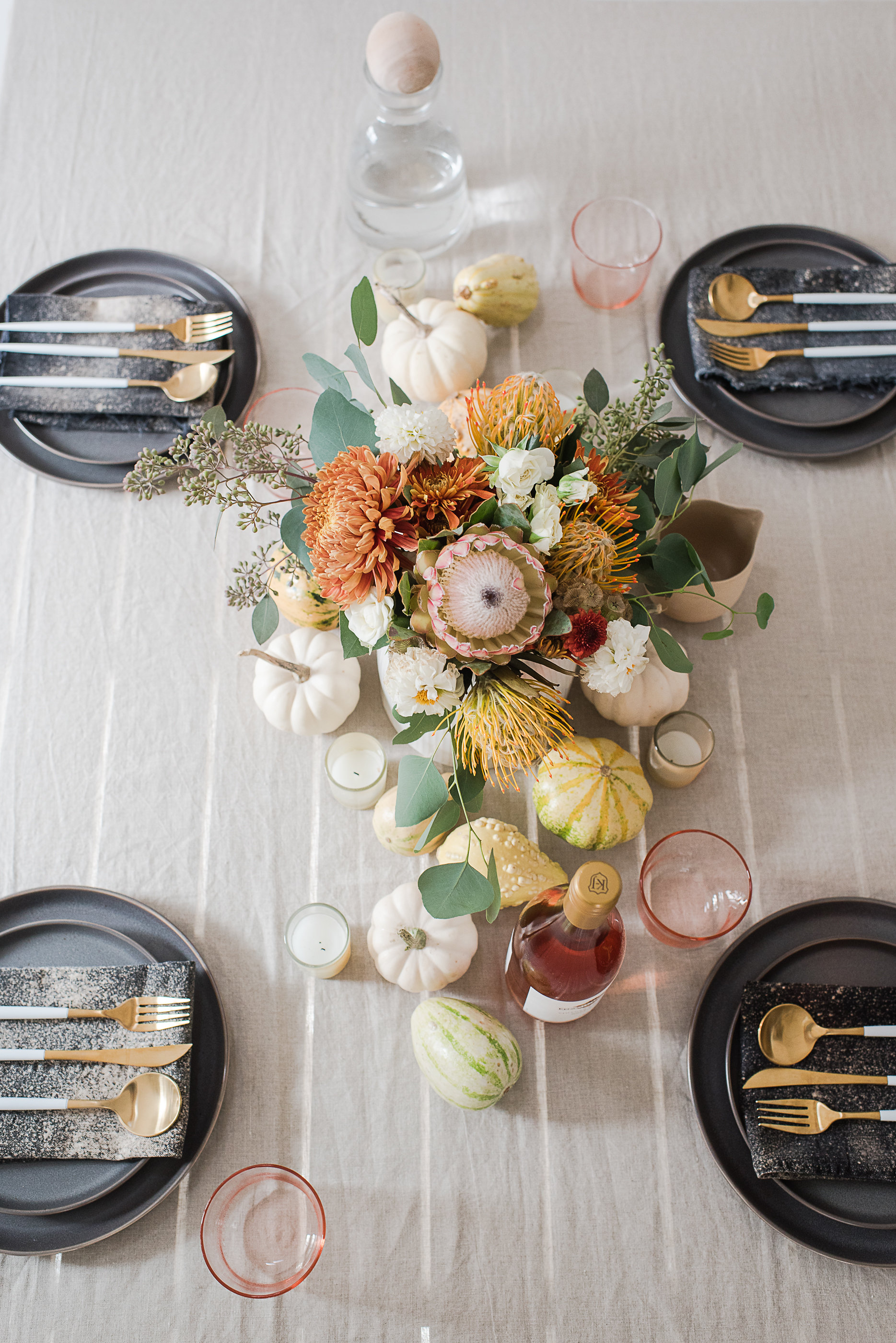 my friends and i have been doing an annual friendsgiving for like 7 years now, except we call ours "regretsgiving" and go around to say what we regret most from the year — and its always something i look forward to, but my friend hosts it at her house and never lets me do it. i guess i don't mind because i don't have to cook a turkey and a million other dishes and clean up after 20 people, but still. so when kendall-jackson asked me to host my own, i was so stoked to do a more intimate and way easier version.
for us — thanksgiving is always a big huge production. we have a large family, so we don't usually have a small intimate gathering, it's usually at least 14 people. so when i think of thanksgiving or friendsgiving, i usually think large. which is why i wanted to change it up and have a nice excuse to just have an easy little dinner party!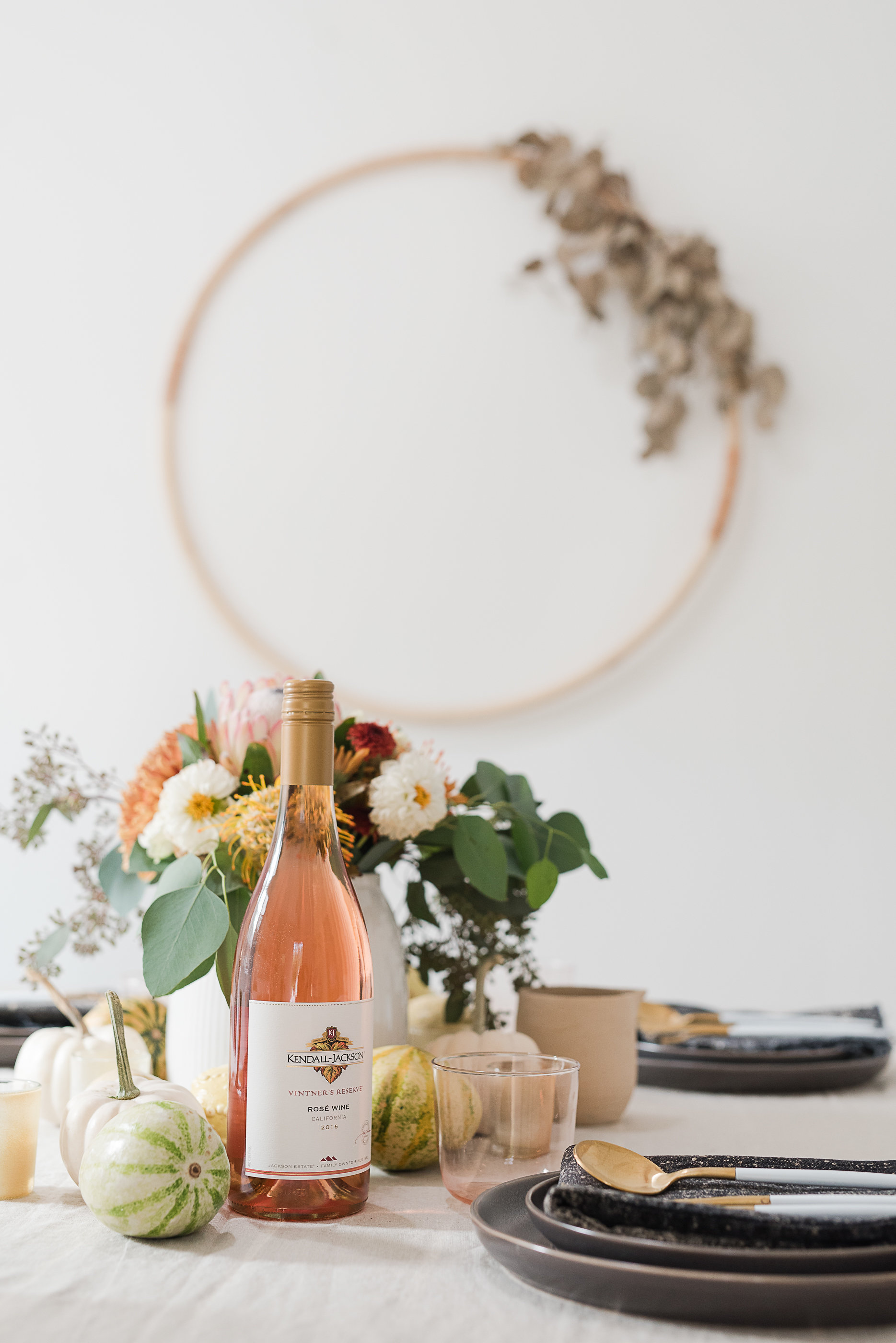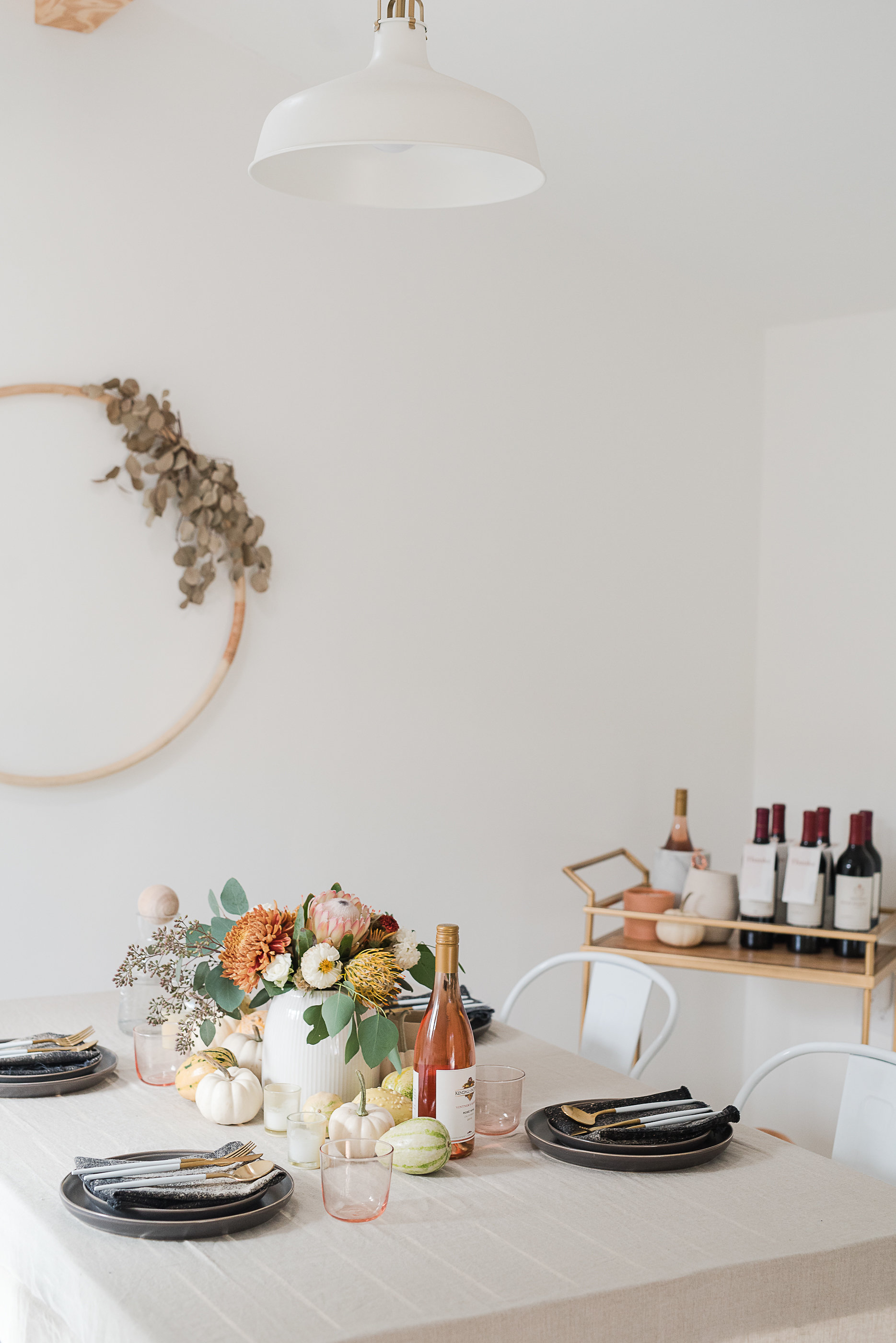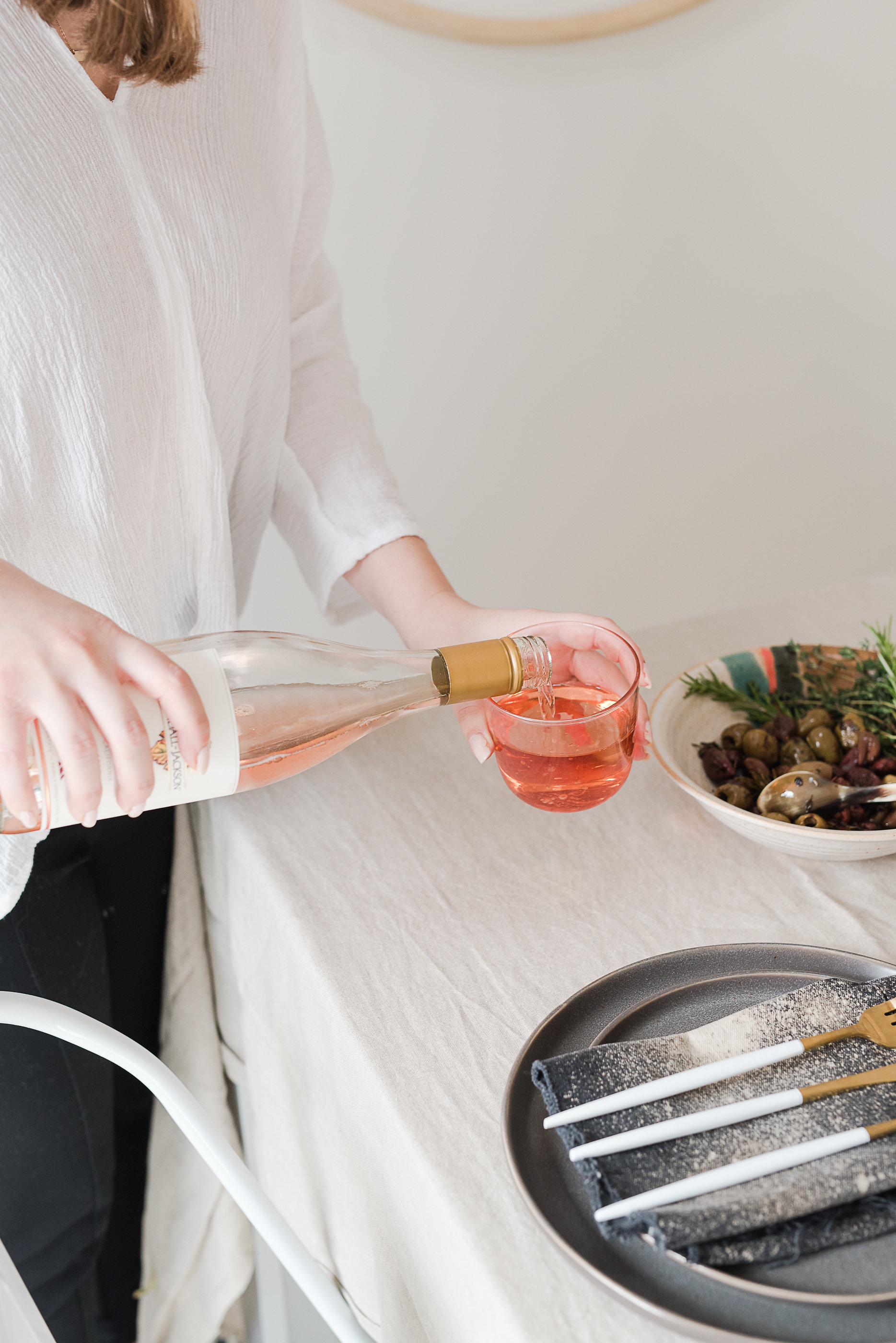 we served vintner's reserve rosé, and you might be used to just drinking red on thanksgiving, but rosé is actually the PERFECT pairing with turkey and stuffing (basically anything thanksgiving). the only other wine that does this is as well is pinot noir. and outside of thanksgiving food, rosé pairs well with light salads (especially ones with citrus, like grapefruit), light pastas and rice dishes, seafood, raw and lightly cooked shellfish (like sushi) and grilled fish, charcuterie boards and goats' cheeses. it's also perfect hot weather drinking on its own, as you probably already do. it's no wonder i'm obsessed with rosé, it literally pairs with all my favorite foods. it might also seem easier to serve red for a holiday when you don't have to worry about keeping it cold, but you actually don't want to serve it too cold or the flavors get muted — instead just take it out of the fridge an hour before serving. and you can get more tips on what the ideal serving temperatures for any wine on kendall-jackson's entertaining page.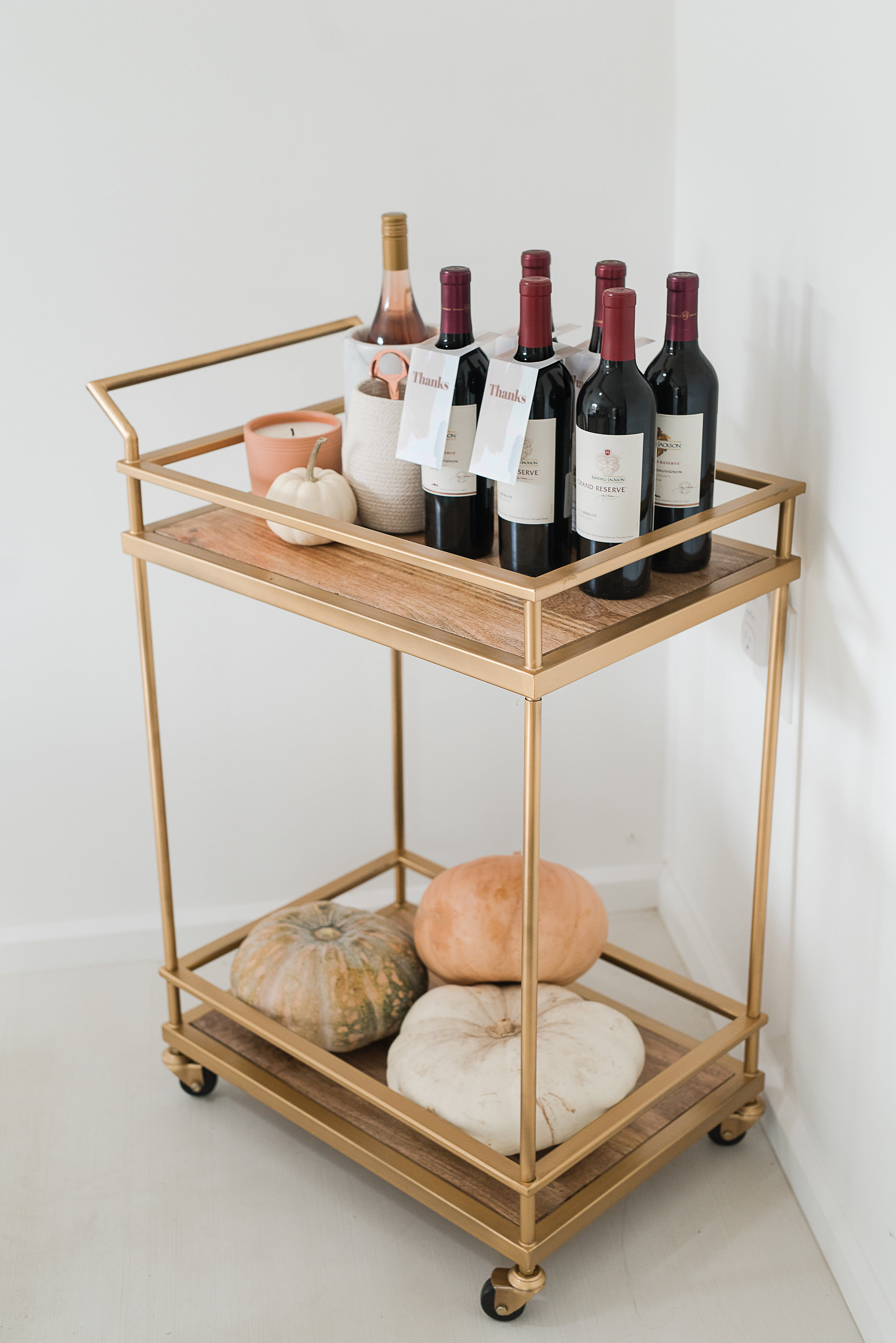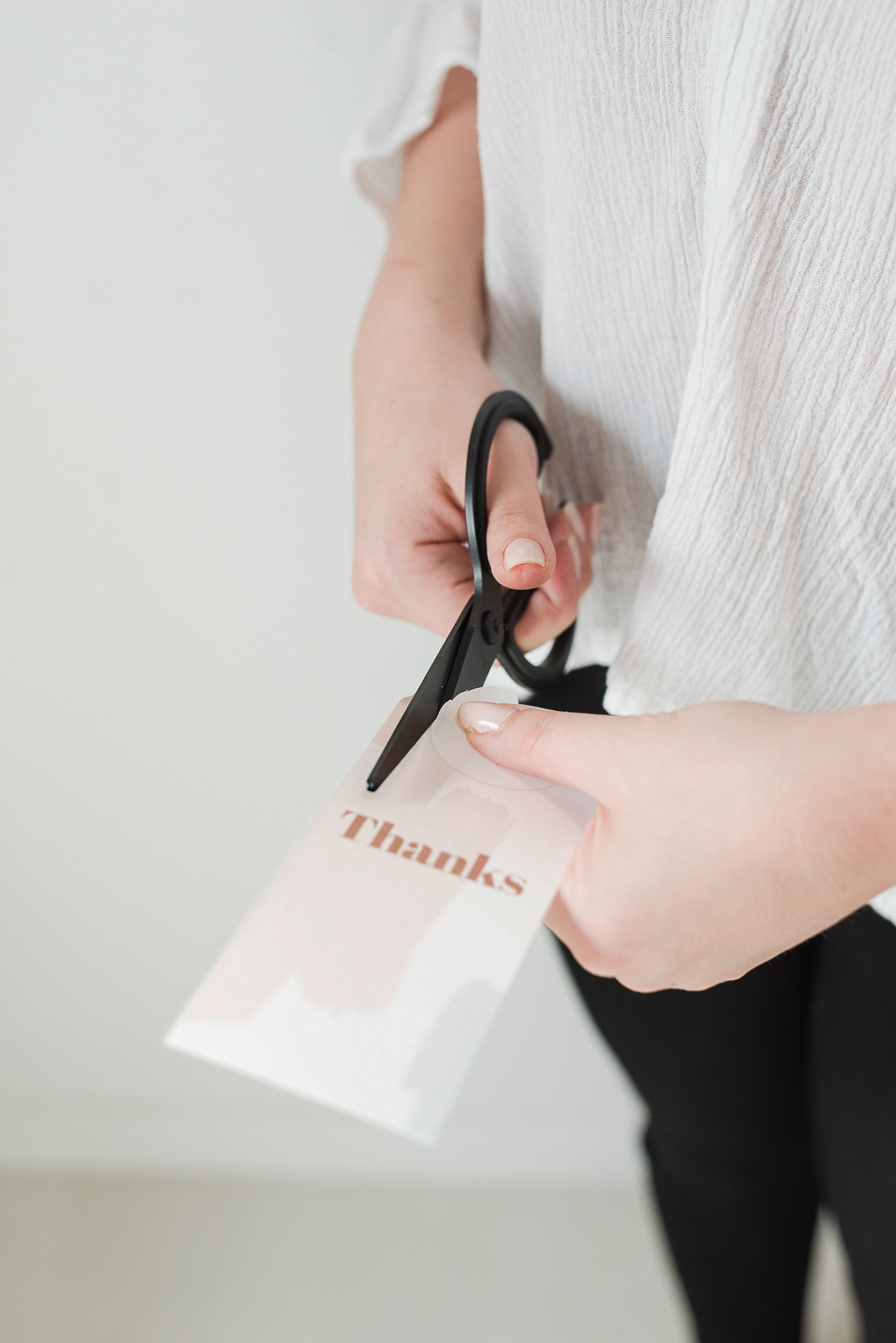 i designed this cute printable wine tag to bring as a thank you gift to your hosts, or to give out to your guests as a favor (so you can save the thanksgiving leftovers for yourself). you can snag it over on the kendall-jackson blog today.
if you're hosting a friendsgiving, don't feel like you're only limited to thanksgiving food. especially if you're doing it right around the same time, if you want to change up the menu and do something totally different, do it!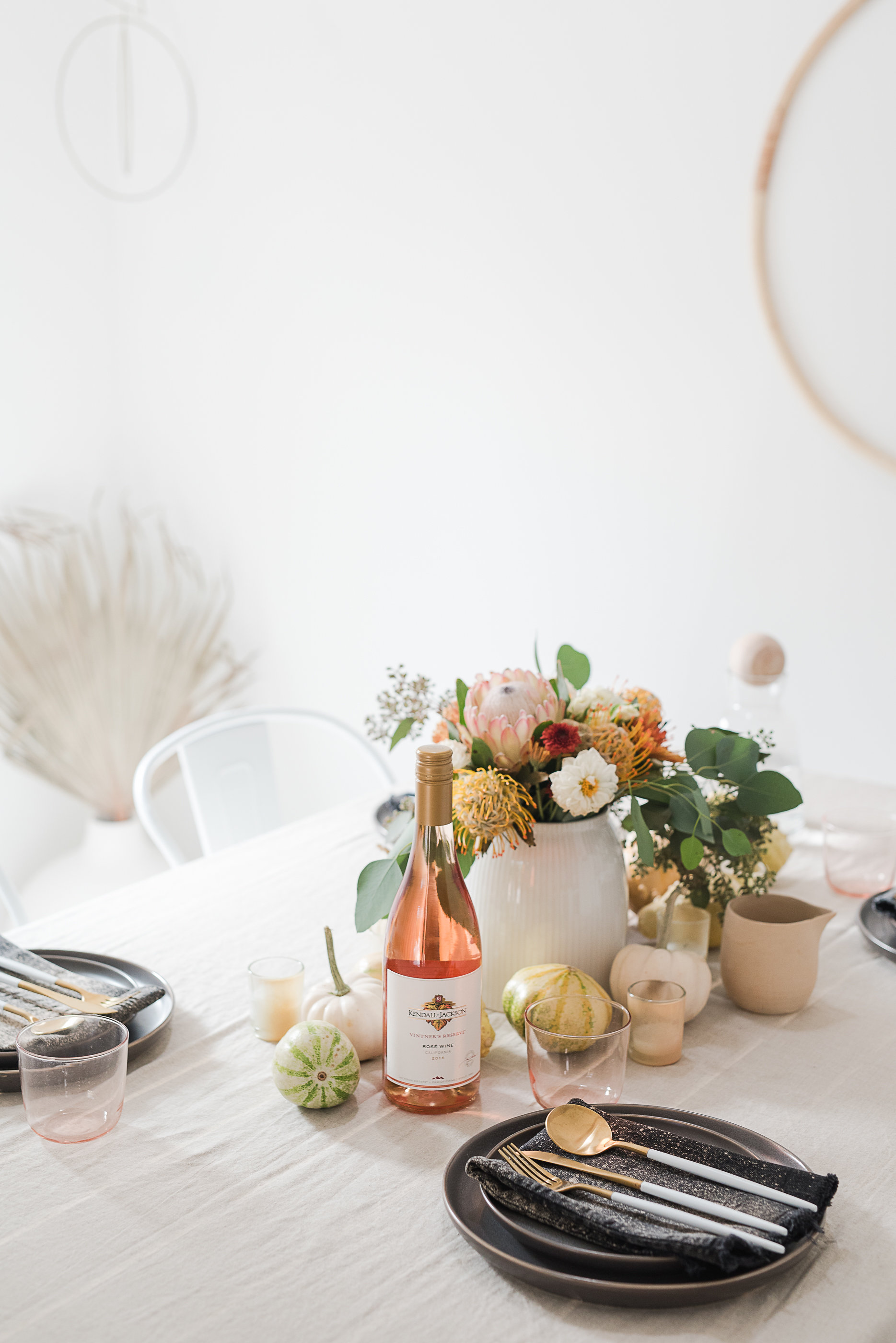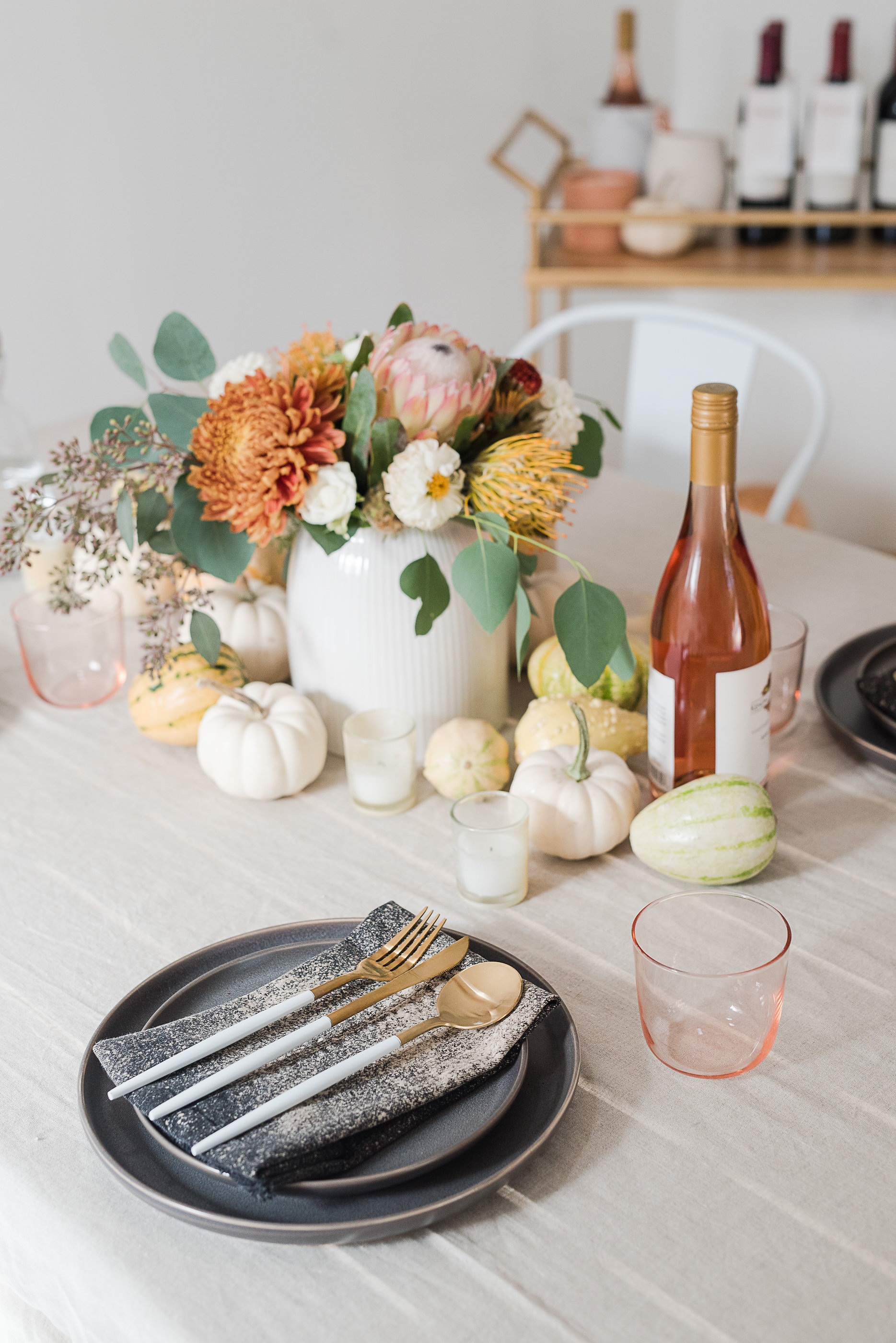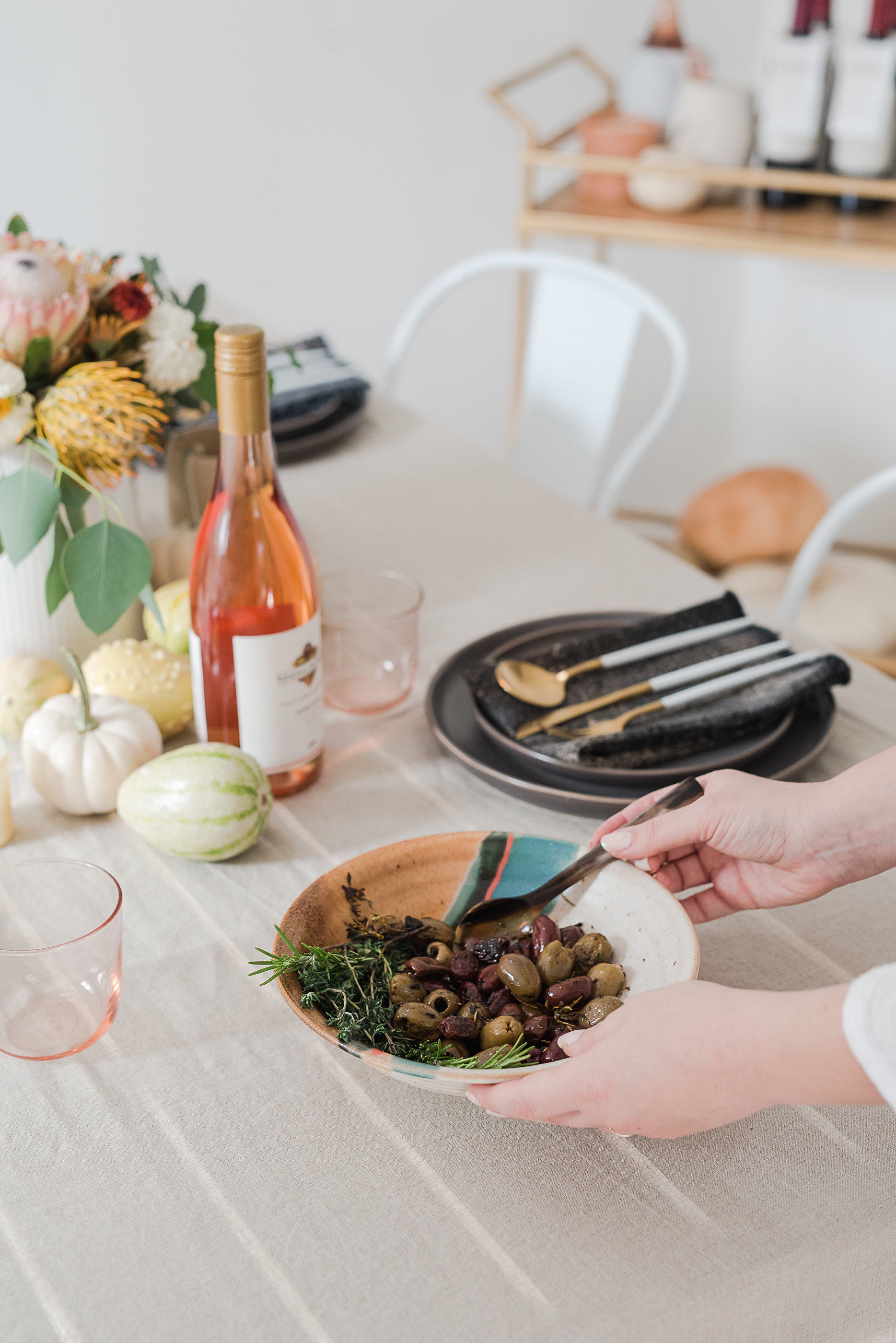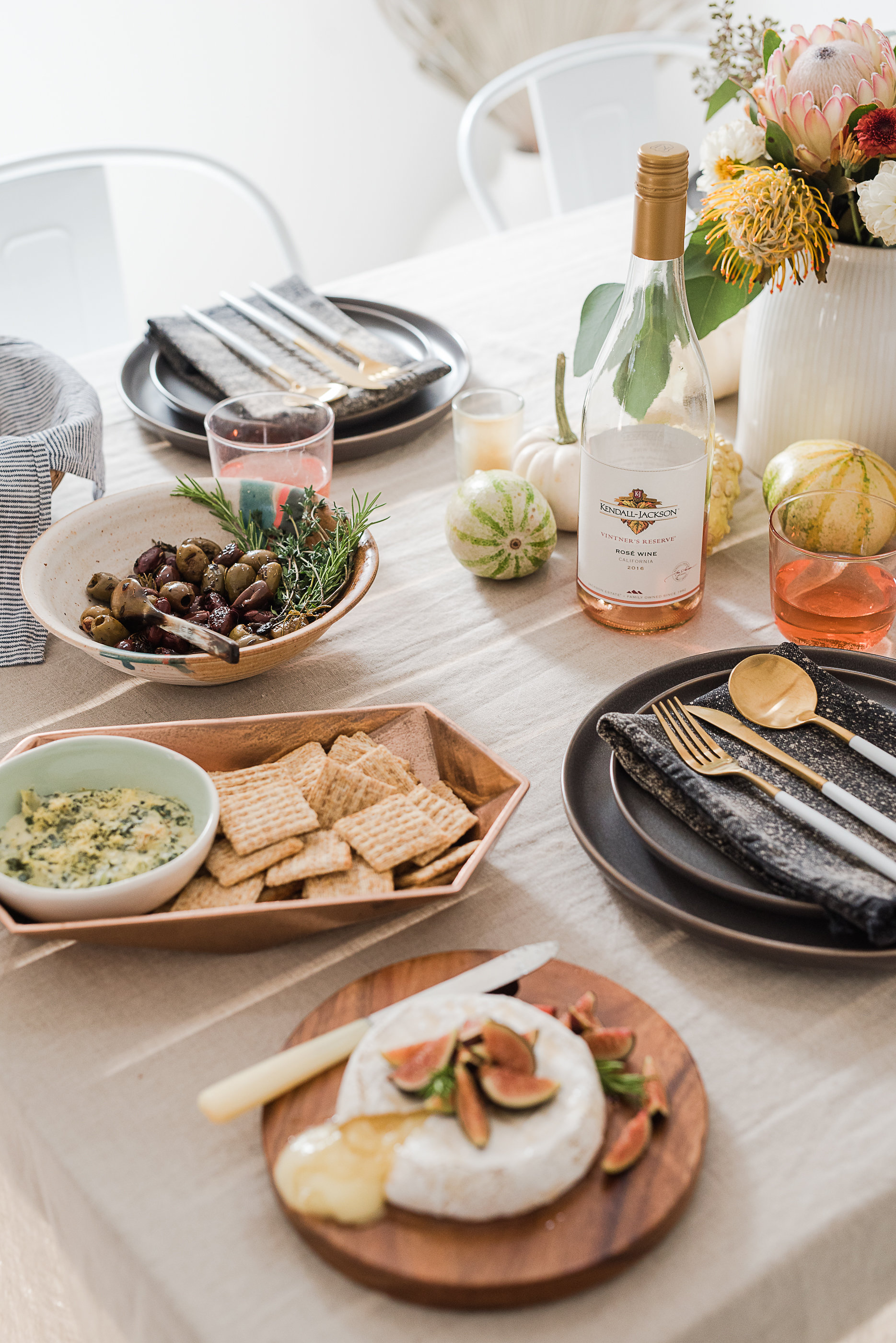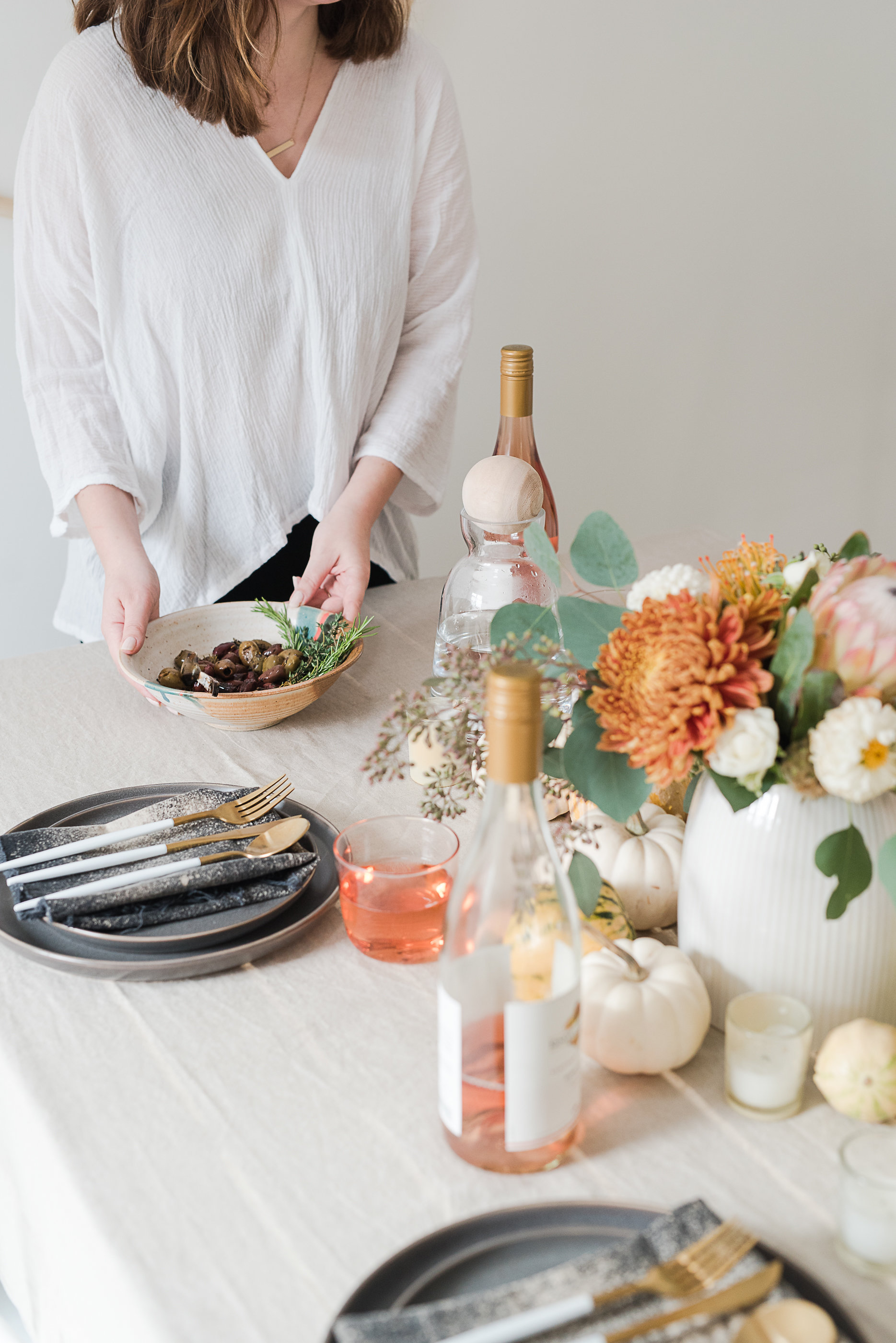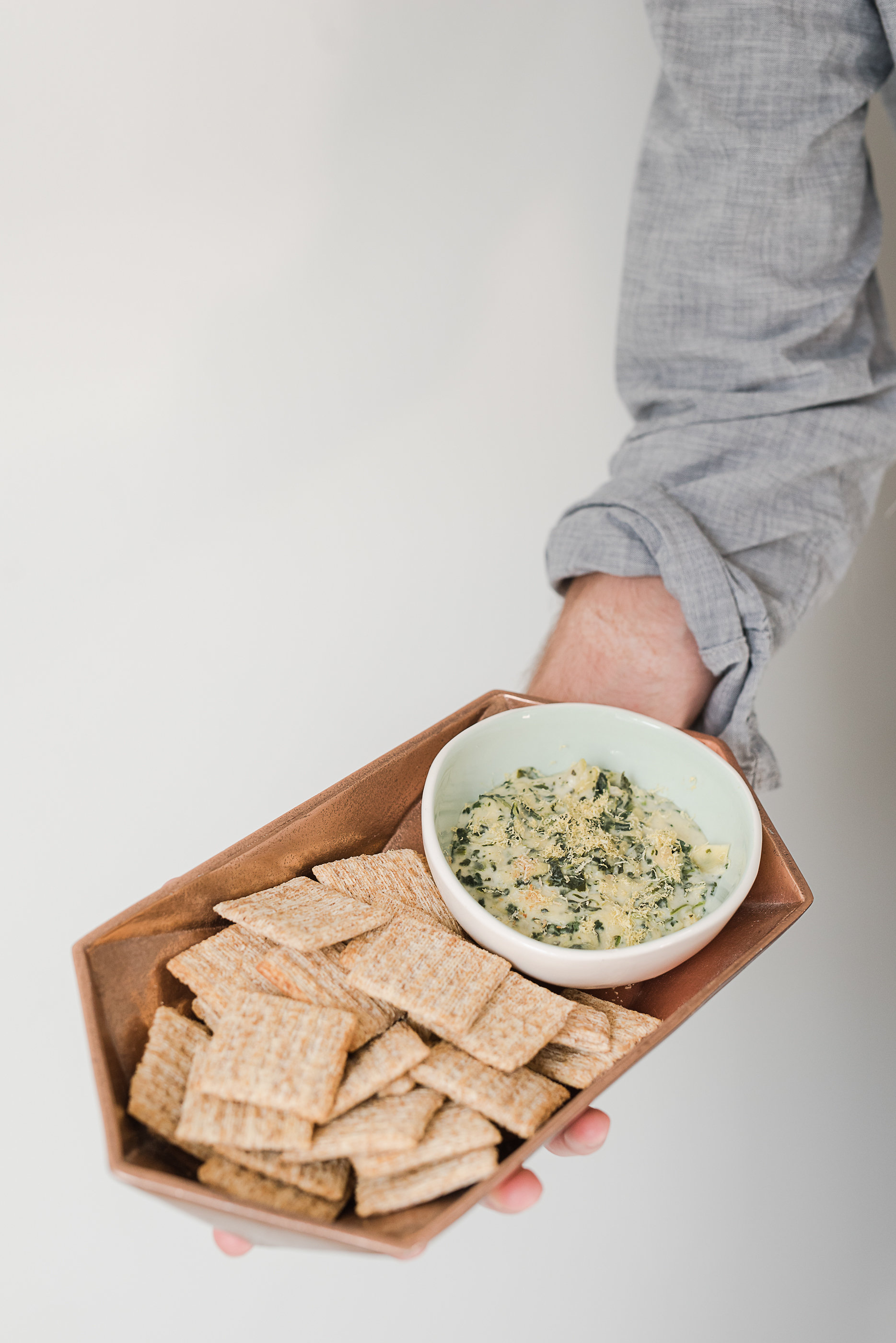 since i wanted to make it a simple little dinner party, i came up with three easy completely stress-free appetizer ideas. the first one is so easy it doesn't require a recipe, we just bought frozen artichoke dip and cooked according to the package instructions, then i added fresh lemon zest to the top to make it appear somewhat fancy. that counts right? here are the recipes for the other two…

---
braised olives
(adapted from sunday suppers)
assorted green and black olives
olive oil
1 lemon
chili flakes
herbs de provence
fresh thyme
fresh rosemary
1/4 cup white wine
heat olive oil in a medium saucepan, add everything but the wine. squeeze the juice from half the lemon into pan, then add some grated zest. cook for one minute, and then add wine. reduce heat to low, cover and cook for 20 minutes.
---

---
baked brie with figs
brie round
honey
whole figs, quartered
fresh rosemary
preheat oven to 350, line a sheetpan in parchment paper and drizzle honey on top of your brie. bake for 5-7 minutes until the brie is softened but not melting.
spoon figs on top and add some sprigs of rosemary, serve immediately with crusty bread. (and i recommend serving it in a dish with a rim, because once you cut into it, it'll melt and leak everywhere… but at least it looked pretty on my cute little wood board)
---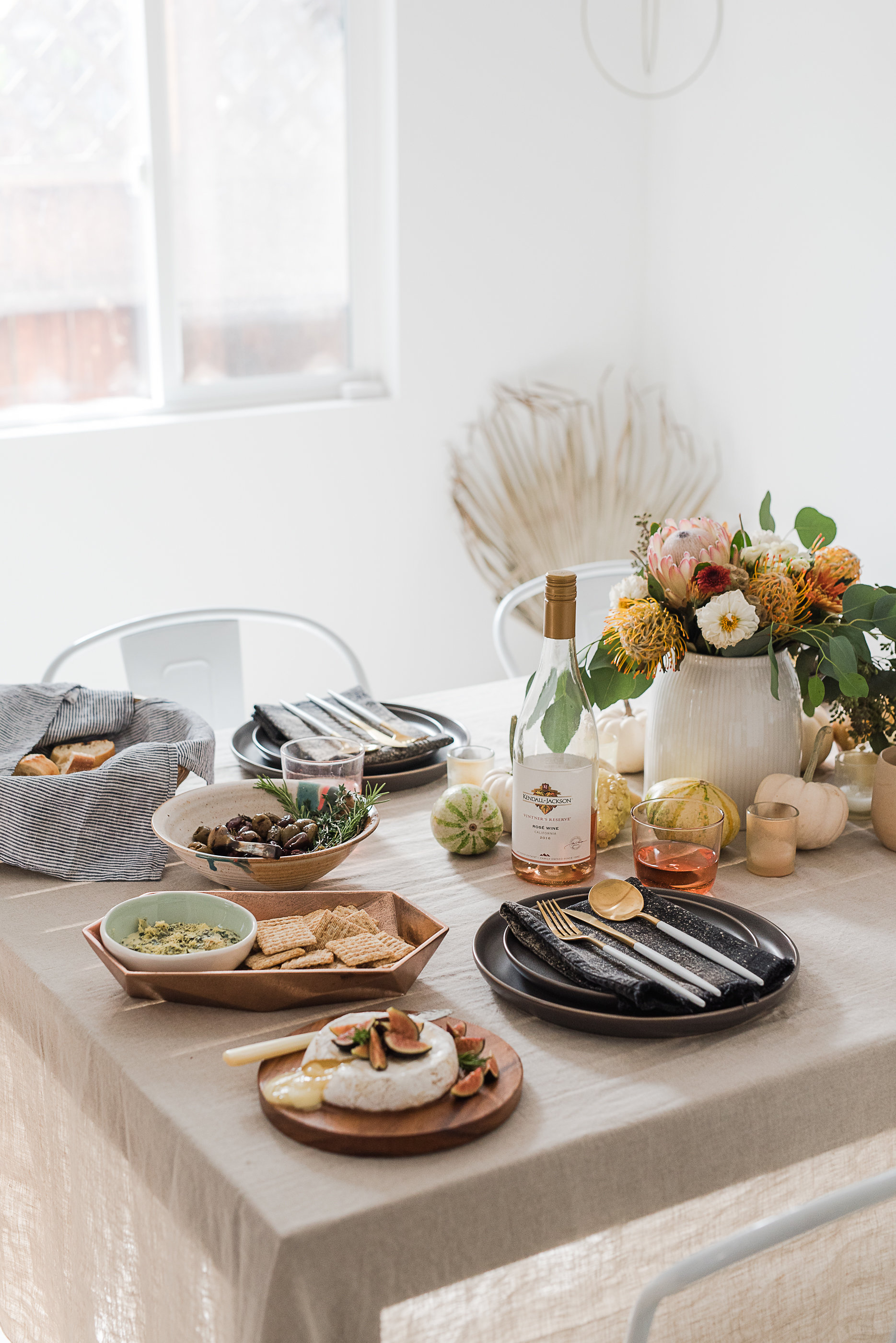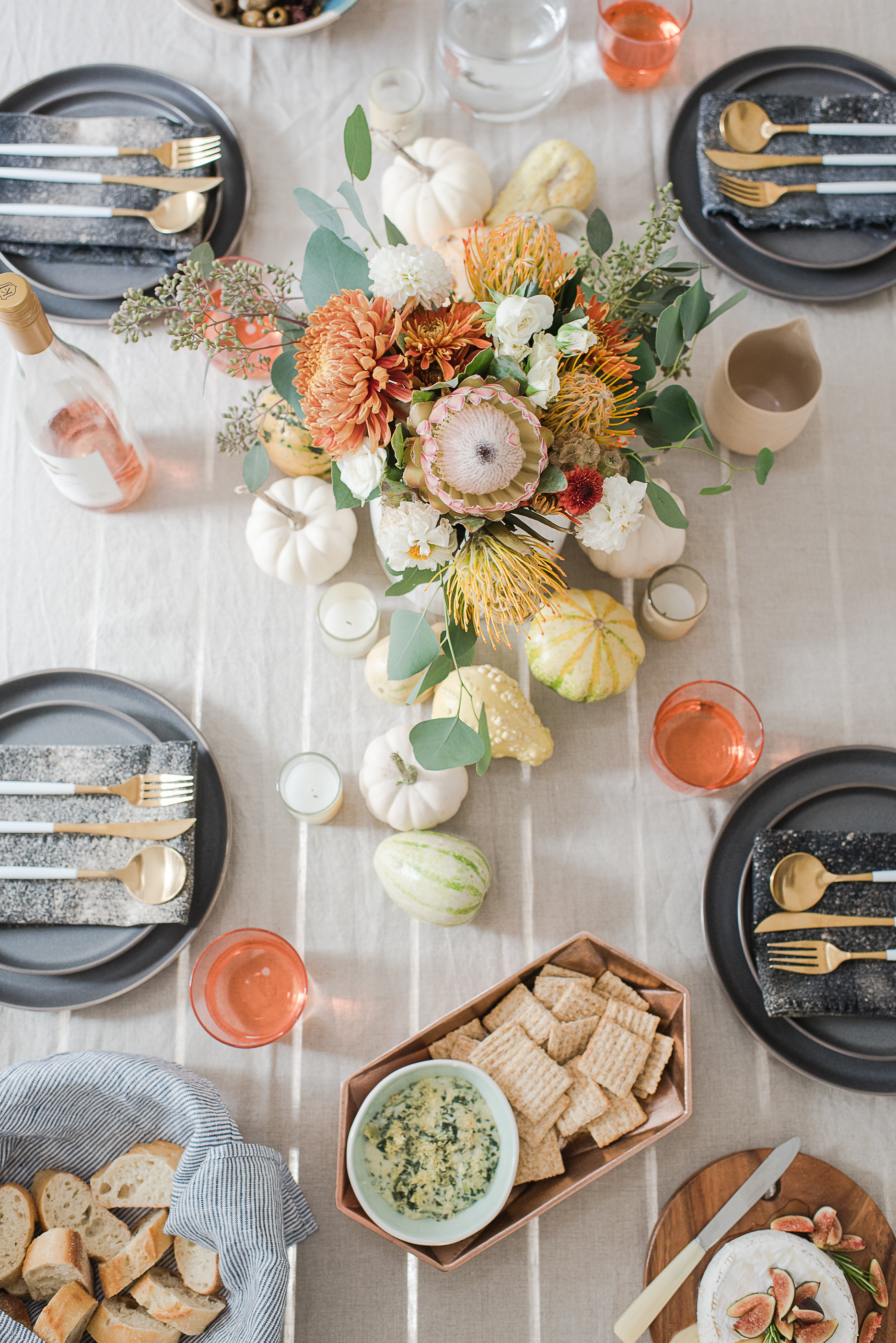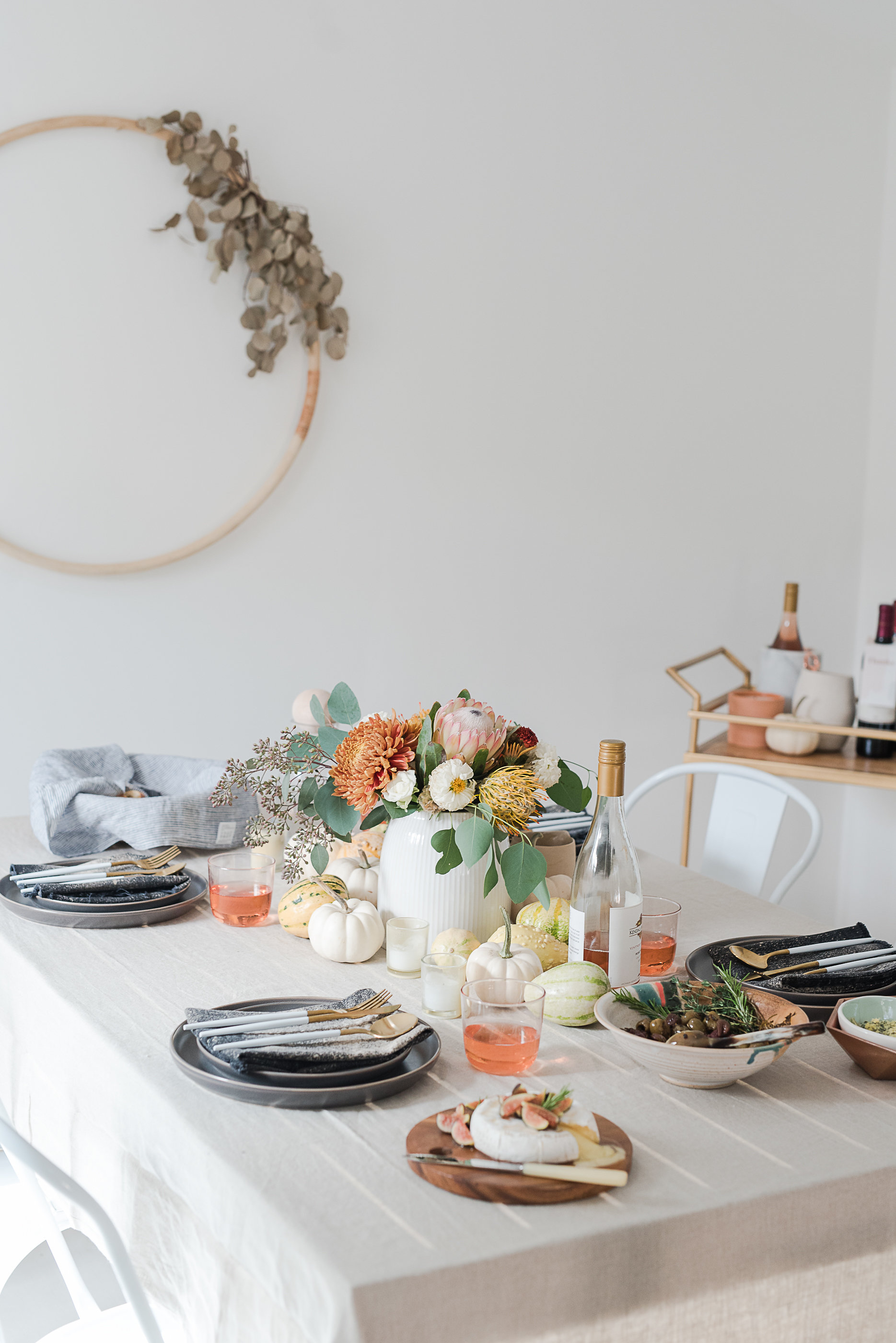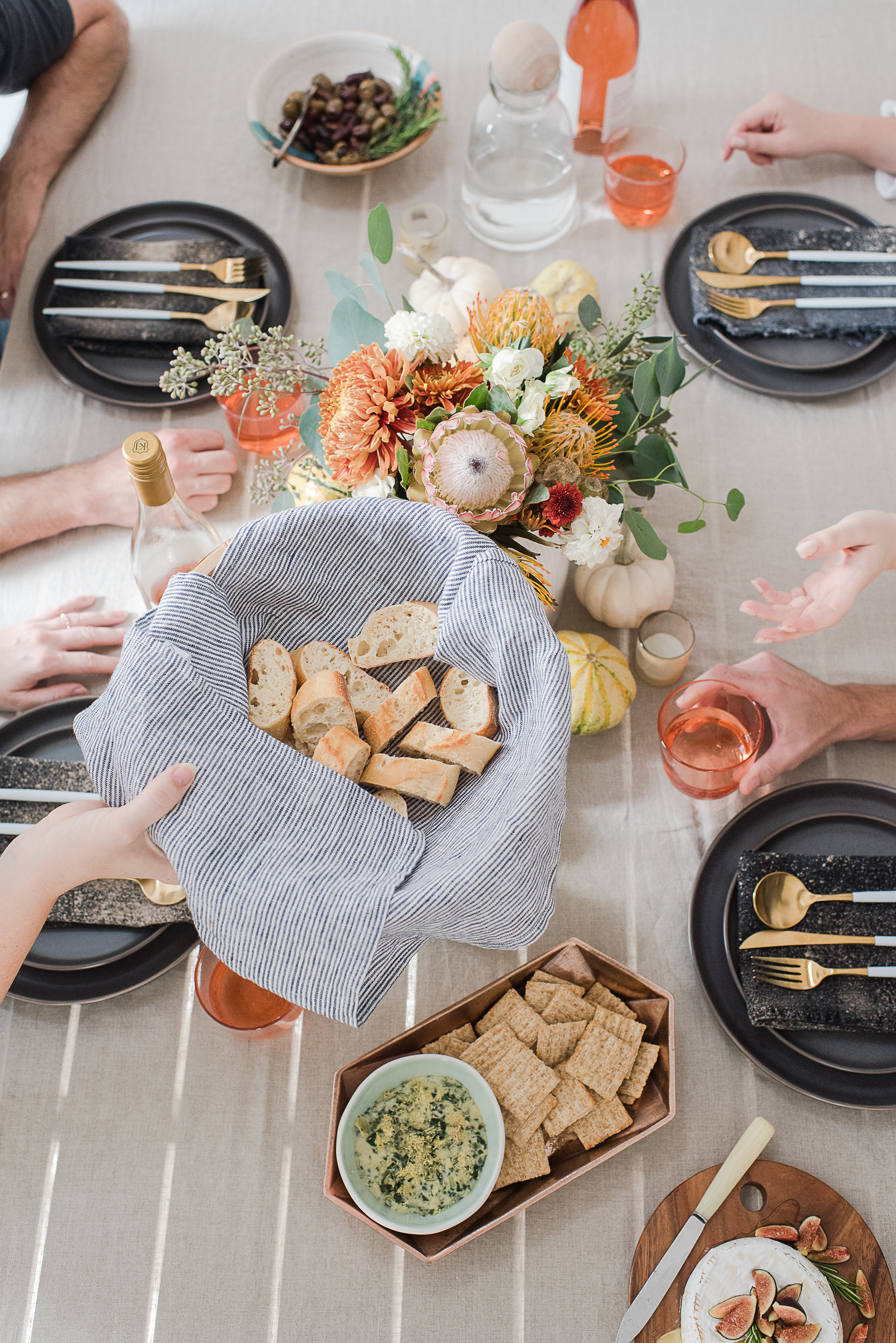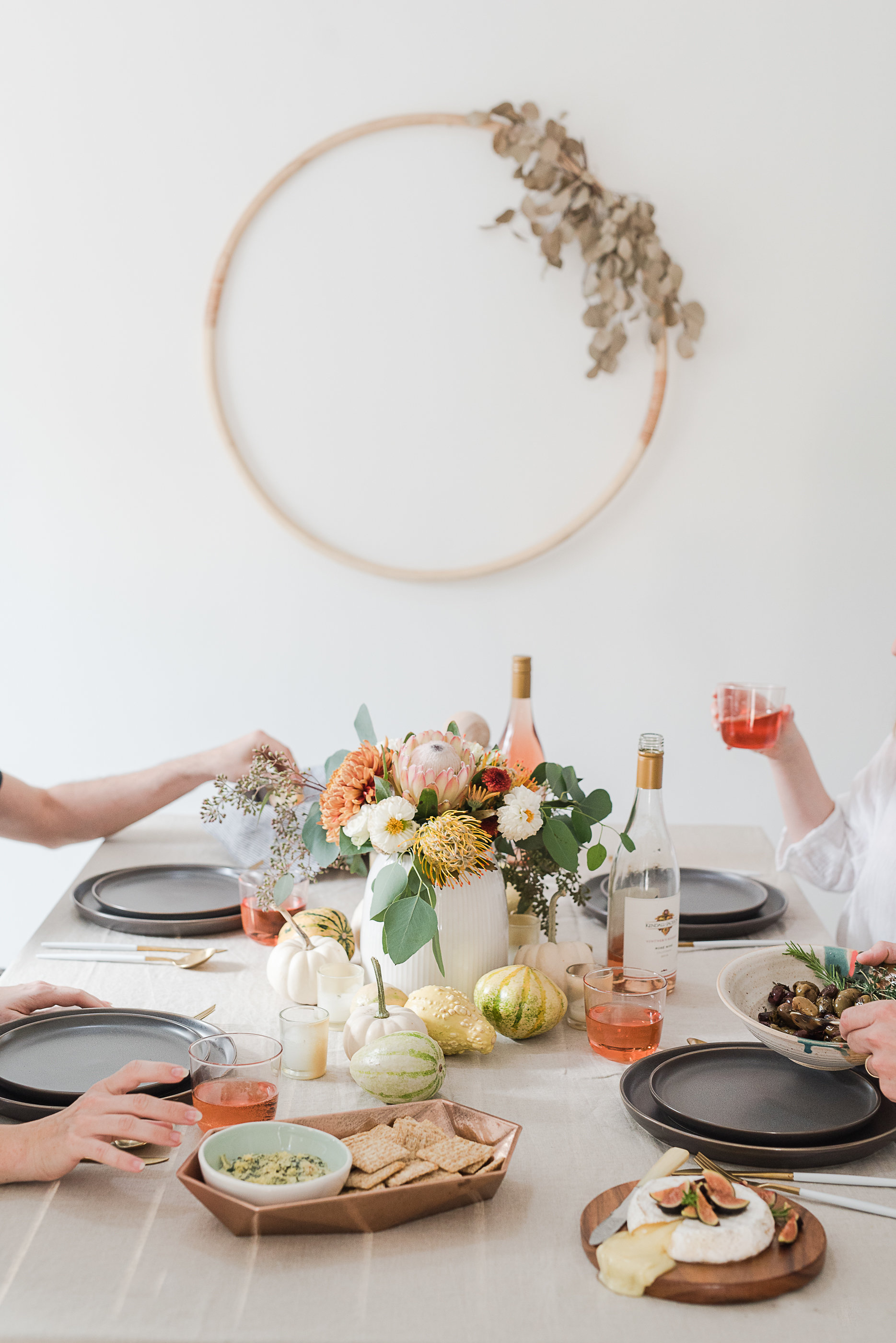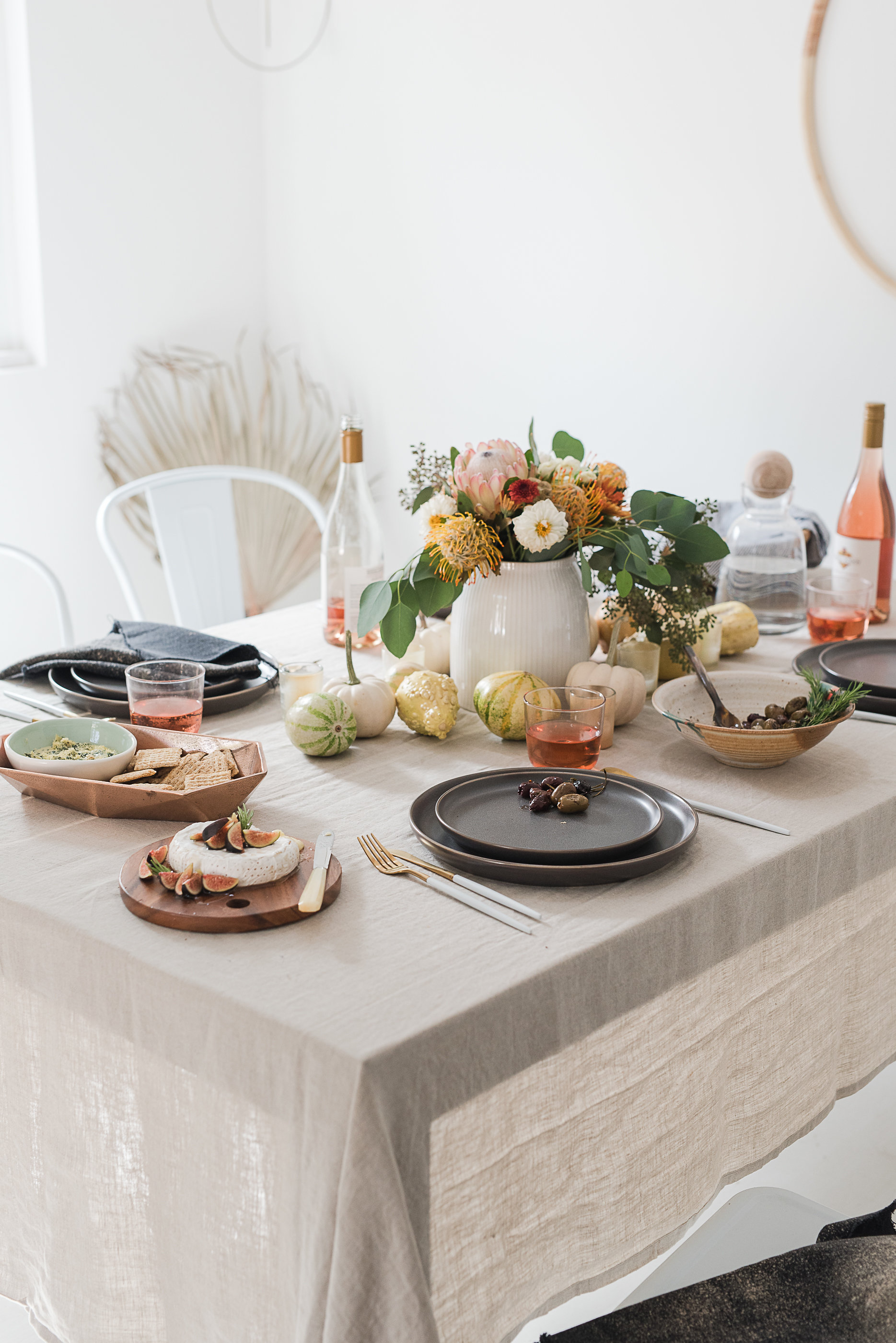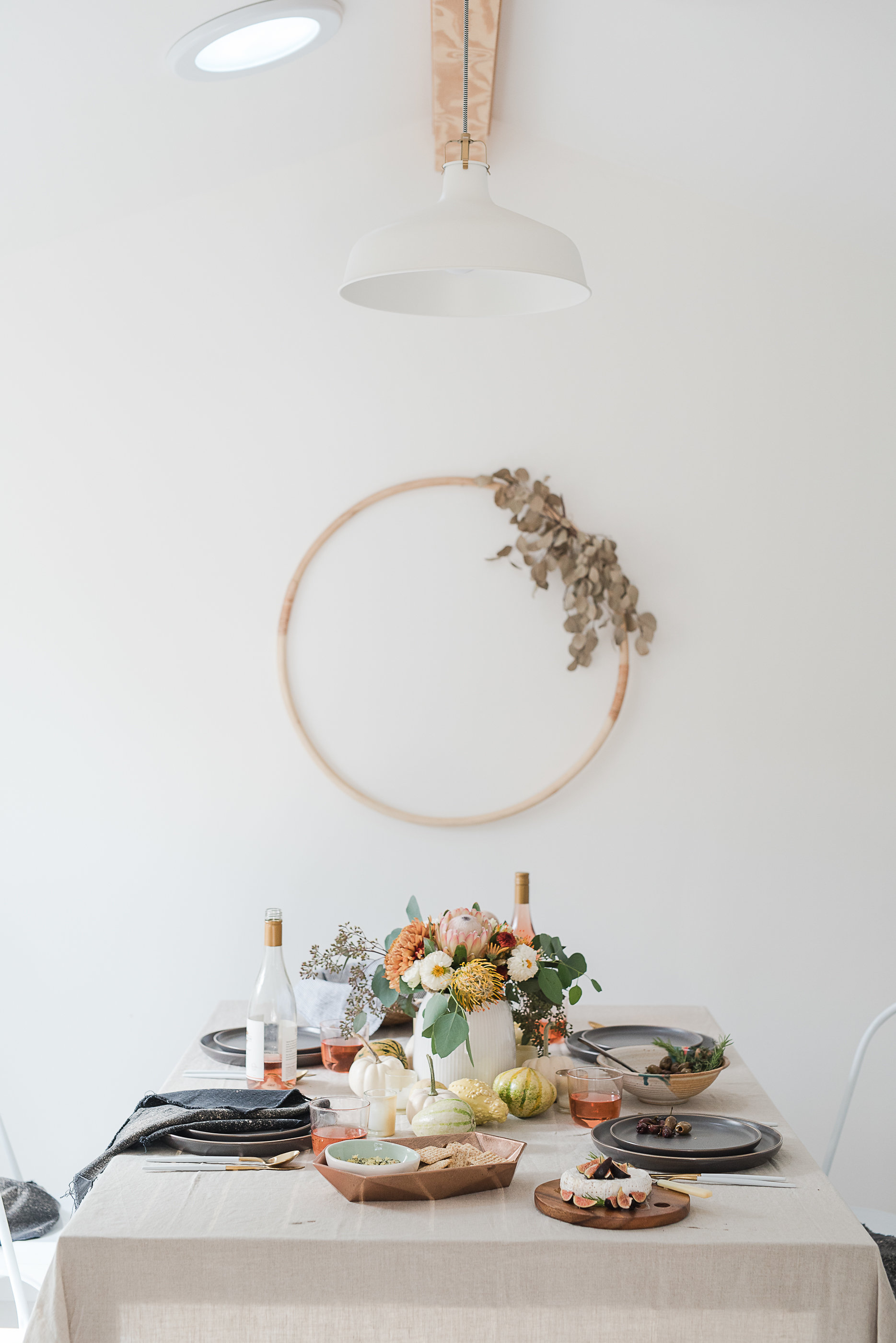 i kept the table setting pretty casual, a natural linen tablecloth feels v thanksgiving to me, and i decorated with festive gourds and an autumnal bouquet from flower muse. didn't it all turn out pretty!?

---
PHOTOS BY BRANDI WELLES
this post was in partnership with kendall-jackson
all opinions are 100% my own