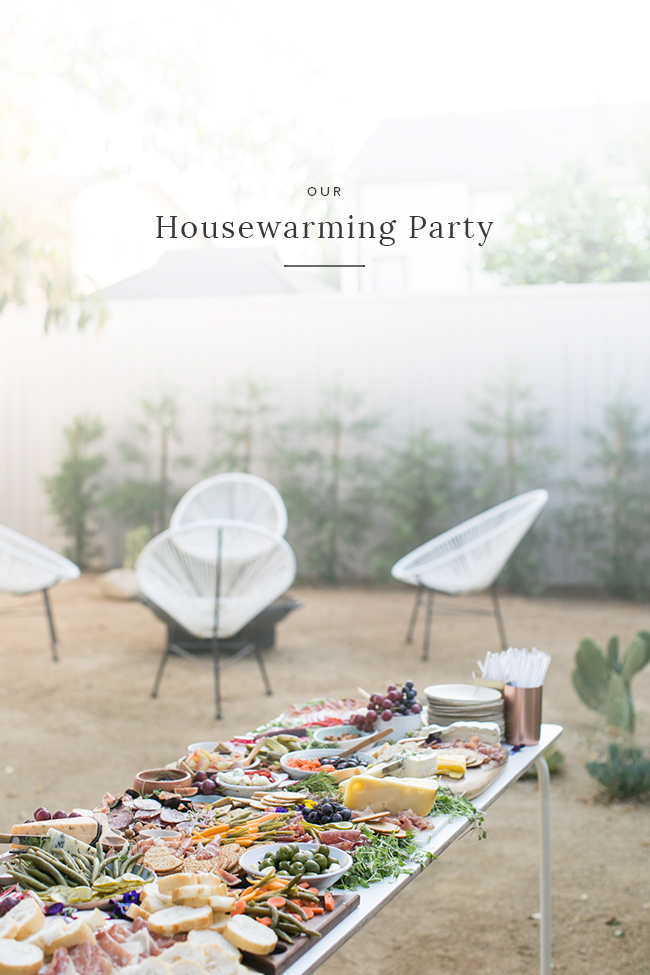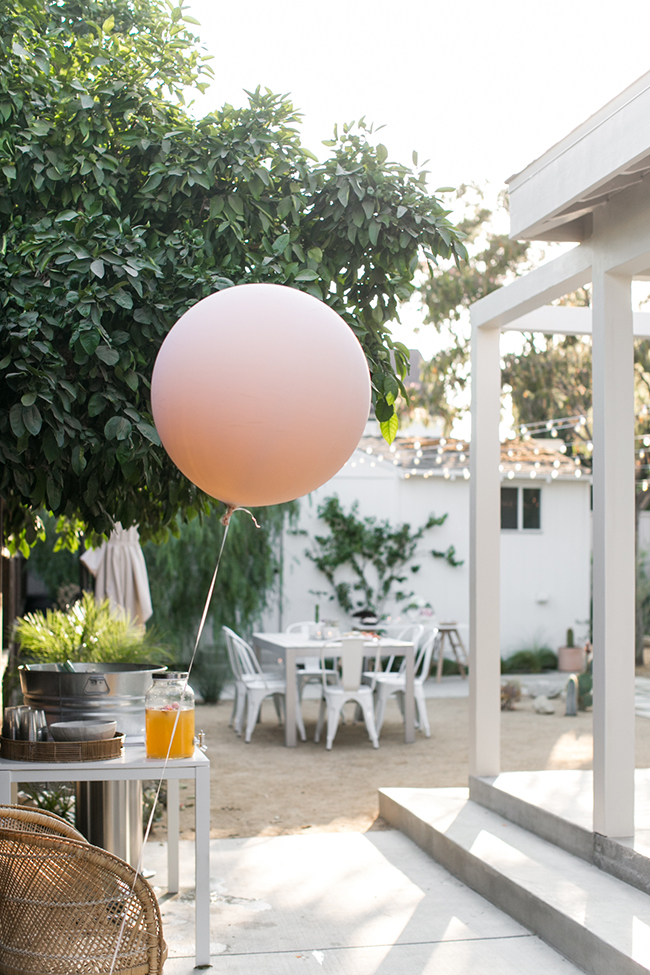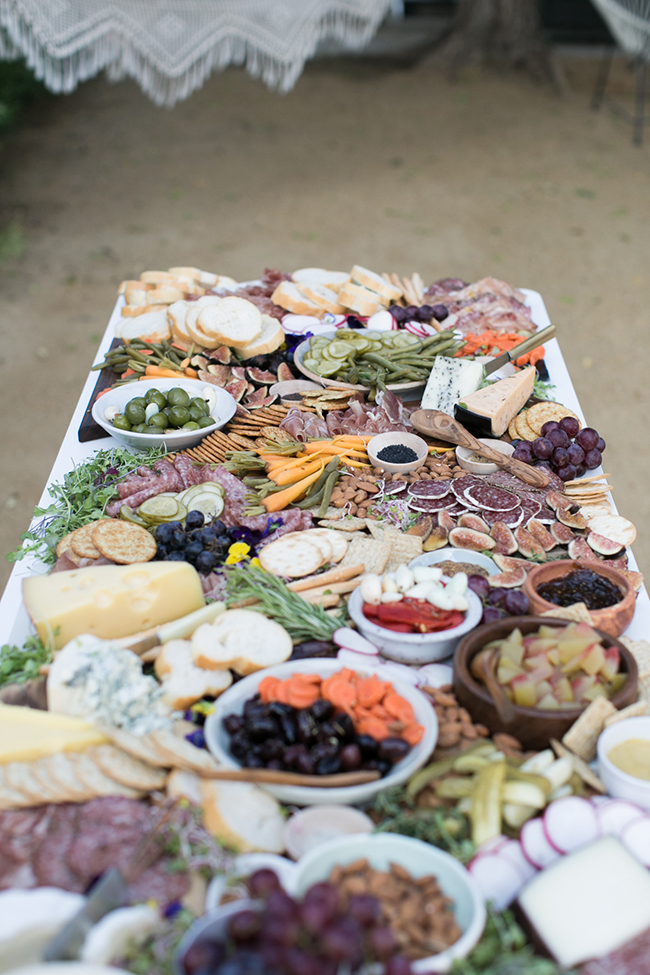 yay! so excited to share the photos from our housewarming party with you guys! it was a very long time in the making, we didn't want to have the majority of our friends over until we had a backyard to host them in — so once the backyard was finally ready, we did it. and we went a little nuts with making it special, so much so that we won't be hosting any parties anytime soon ever again. ever.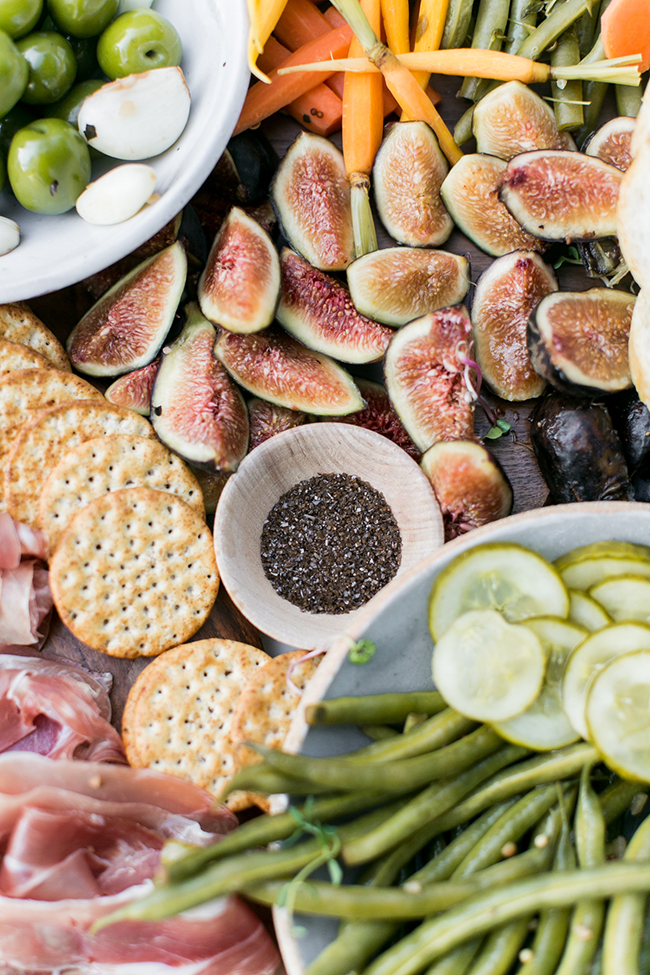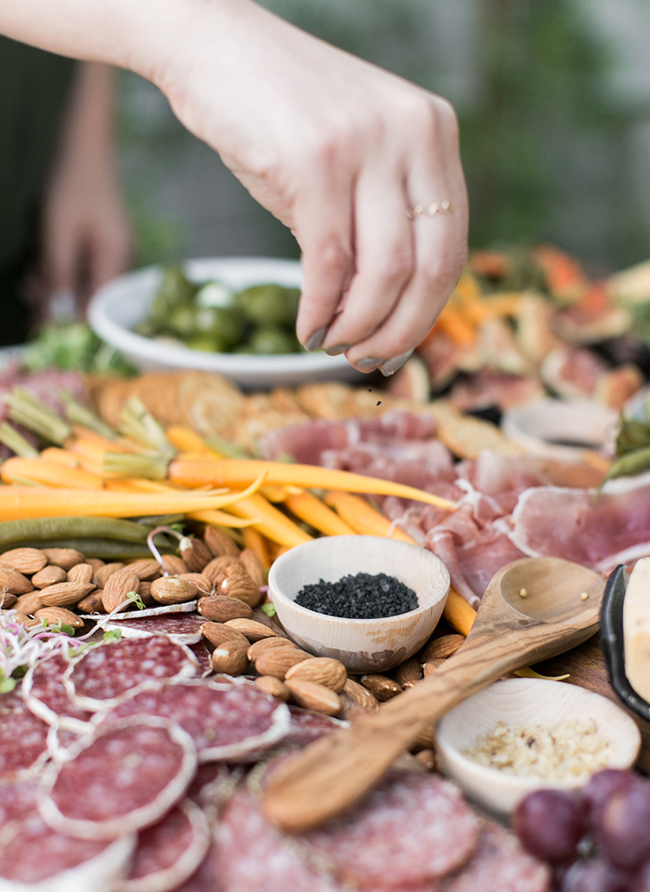 gid and i are obsessed with charcuterie, so when we were brainstorming what to do for the party — we both got super stoked at the idea of a massive charcuterie table. and i'm even more stoked on how it turned out.
it was also a fun way to show off all of the bowls i've made in my pottery class, and those fun little wood salt bowls were a DIY as well. the how-to is on the kendall-jackson blog today.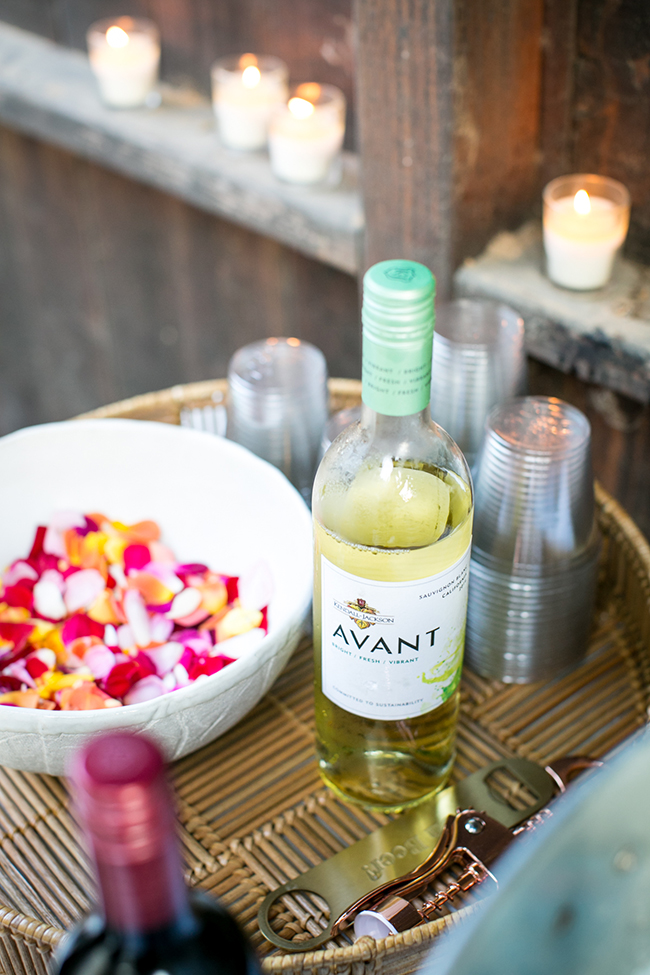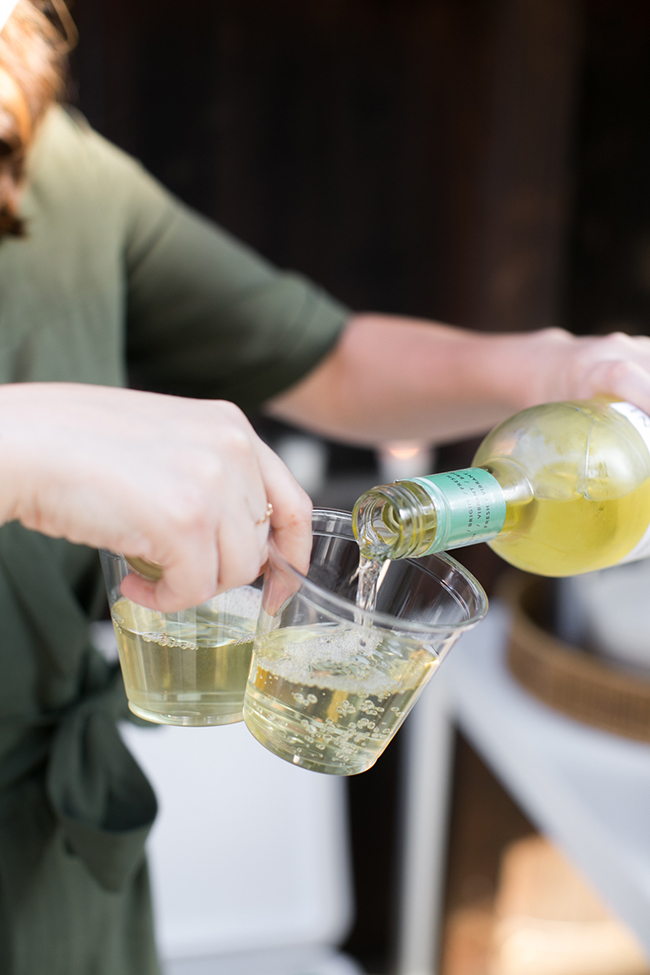 i spent a long time obsessing over the little details, the plates, napkins, the color of the balloon… but one of my favorite decisions was to order some edible flowers to throw into the drinks. it made such a big difference and made a little glass of K-J AVANT look so special. (ps i ordered way too many, but i got them from this online store that delivers the day of)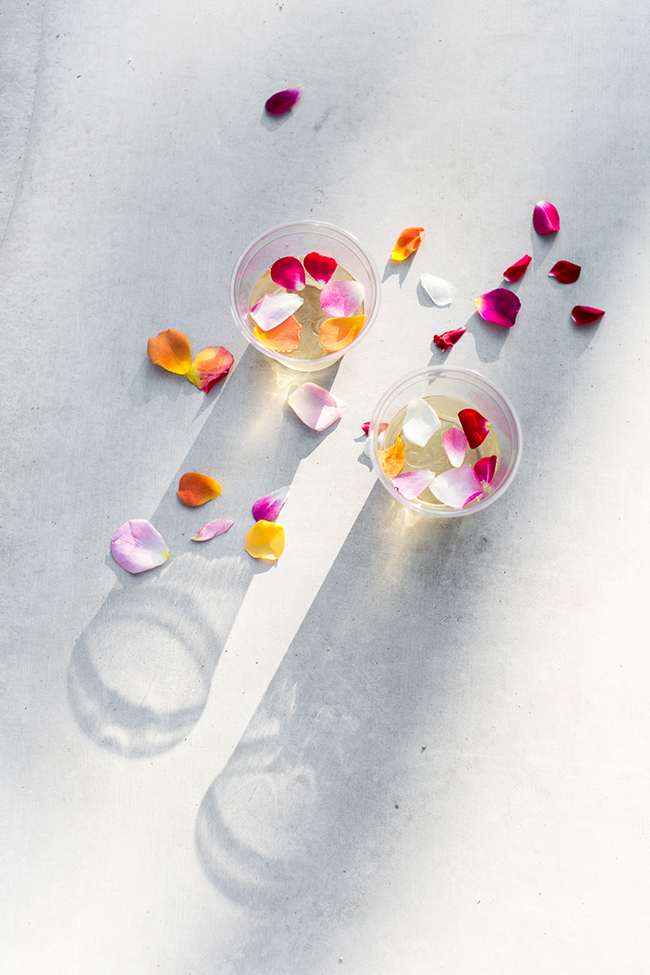 we made a few additional little charcuterie boards to spread out with the extra food that wouldn't fit on the table (yeah we had that much food).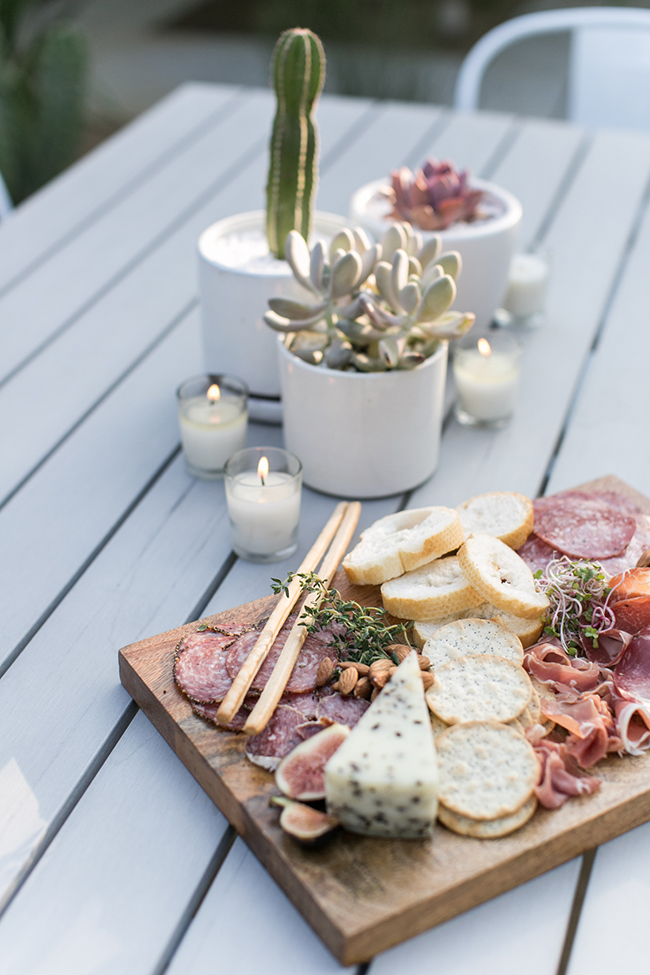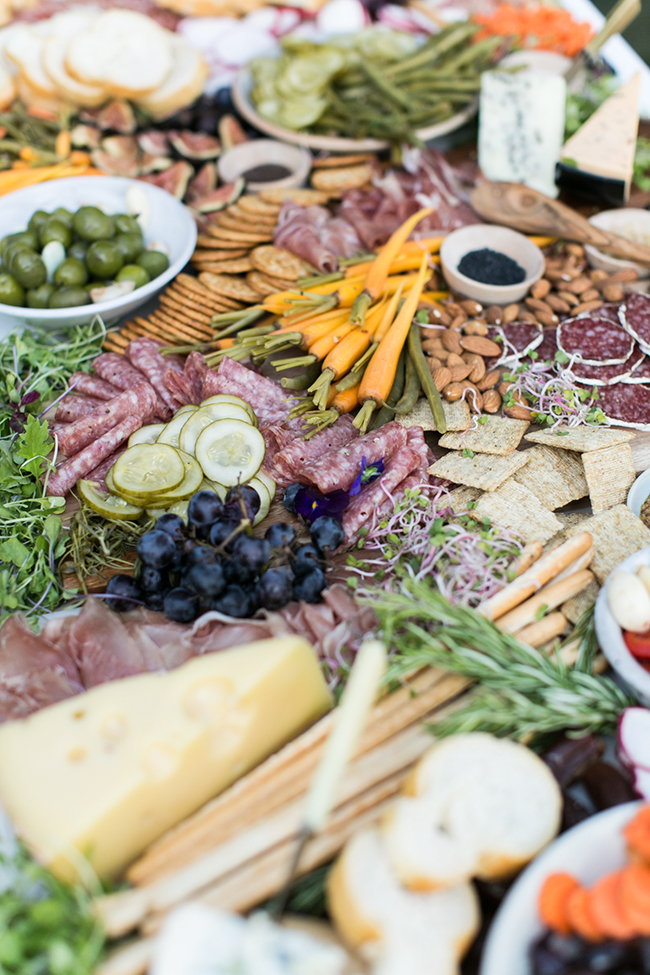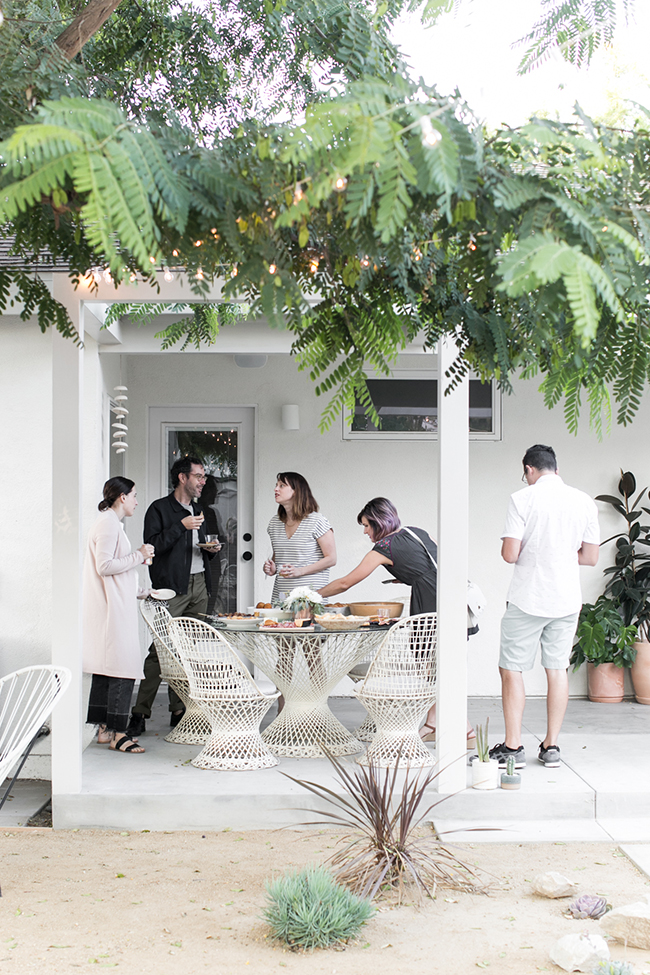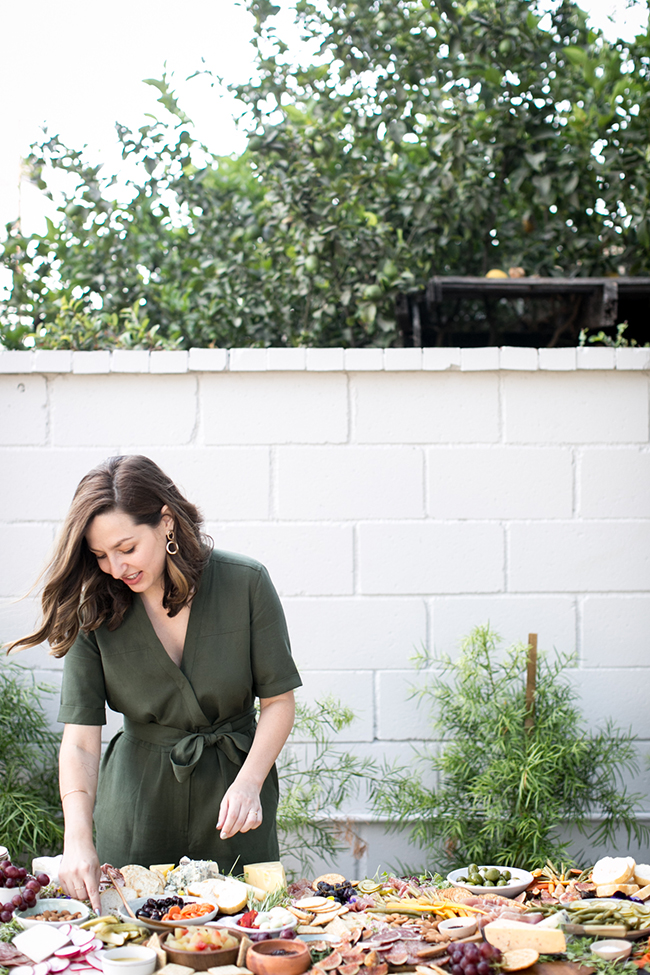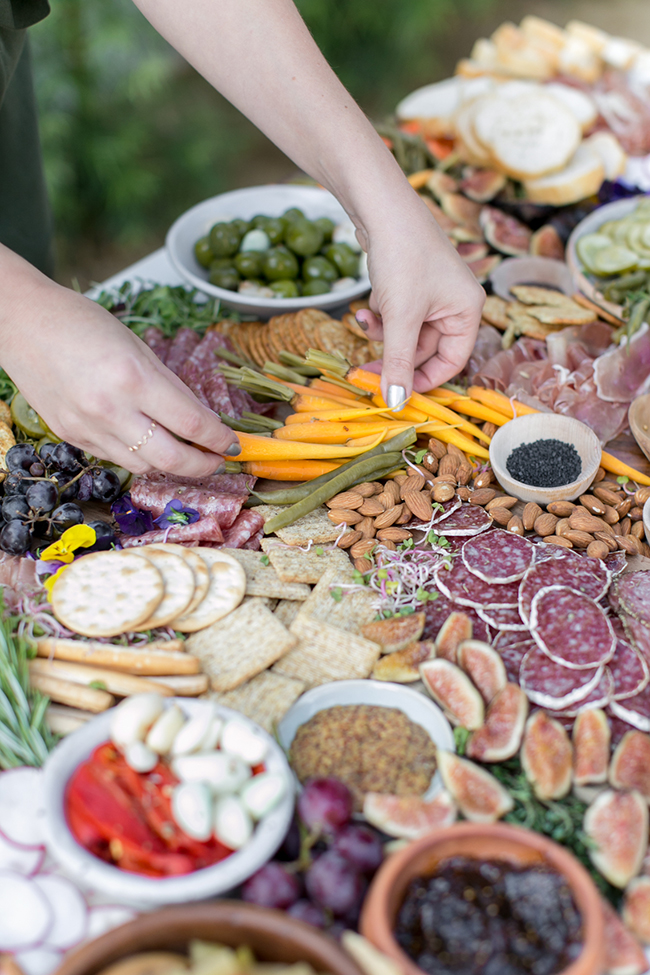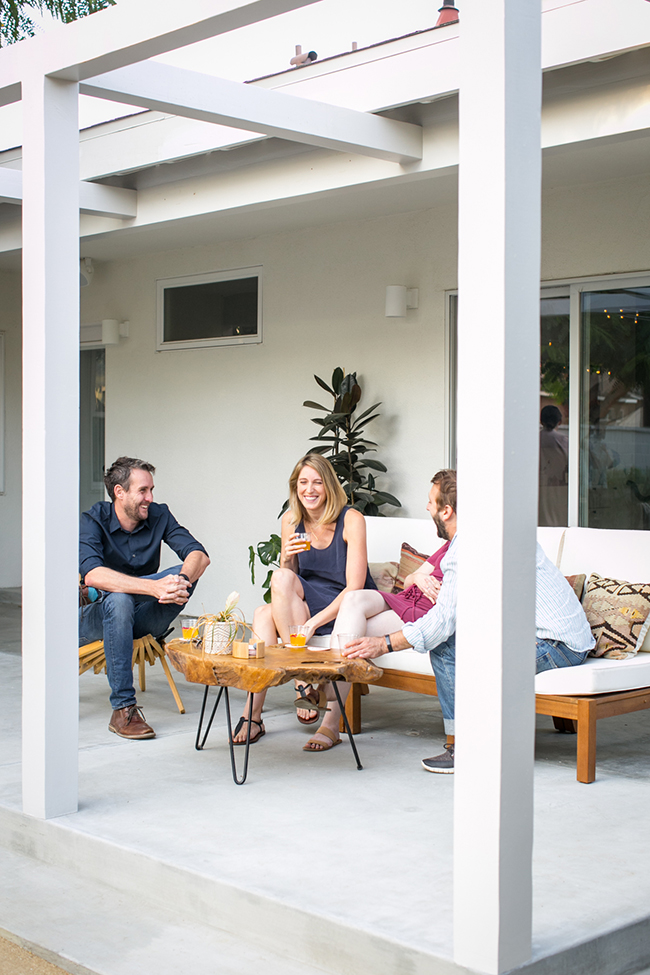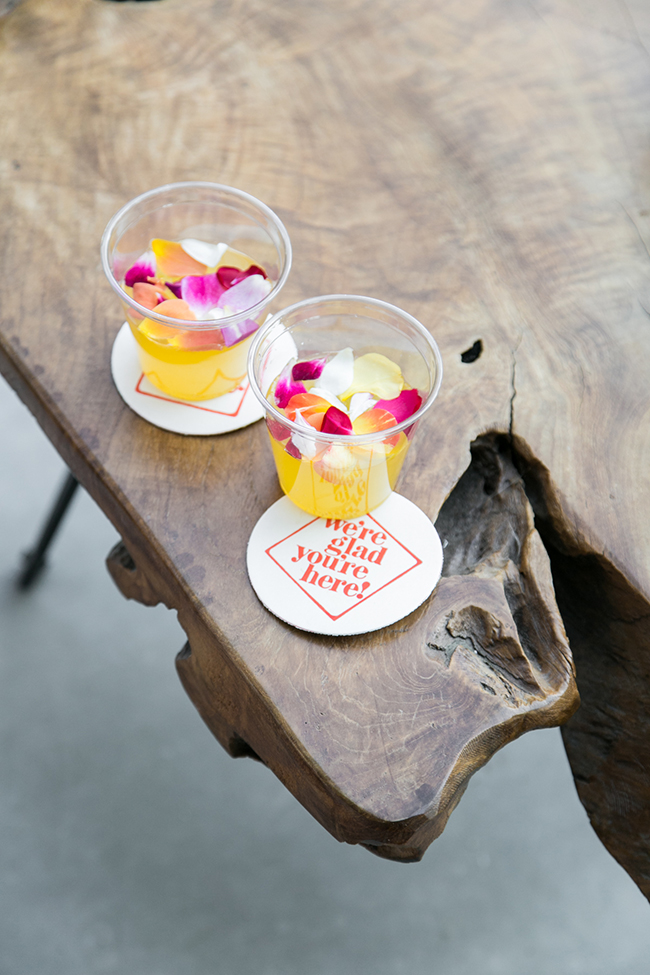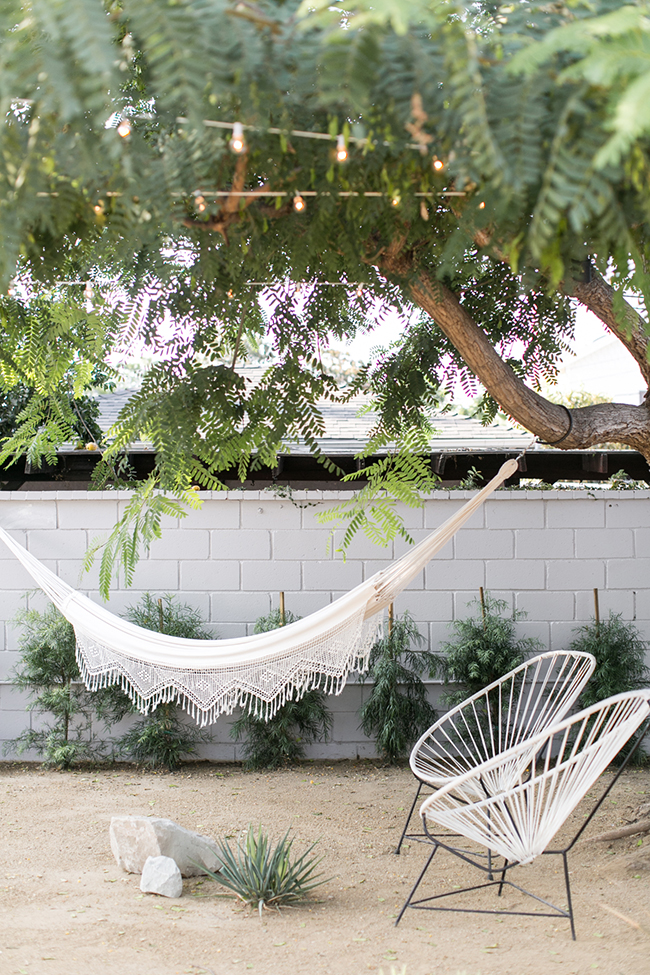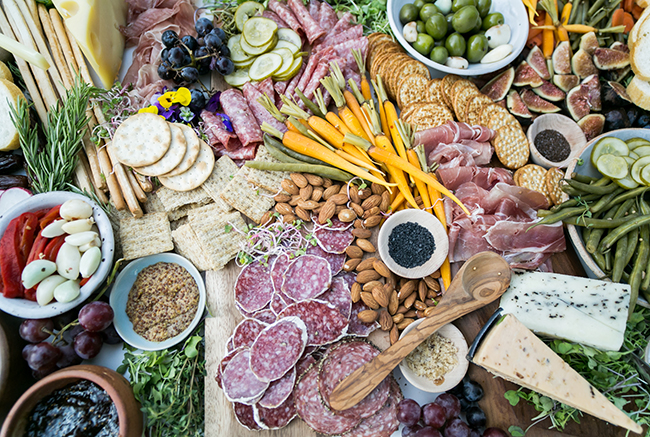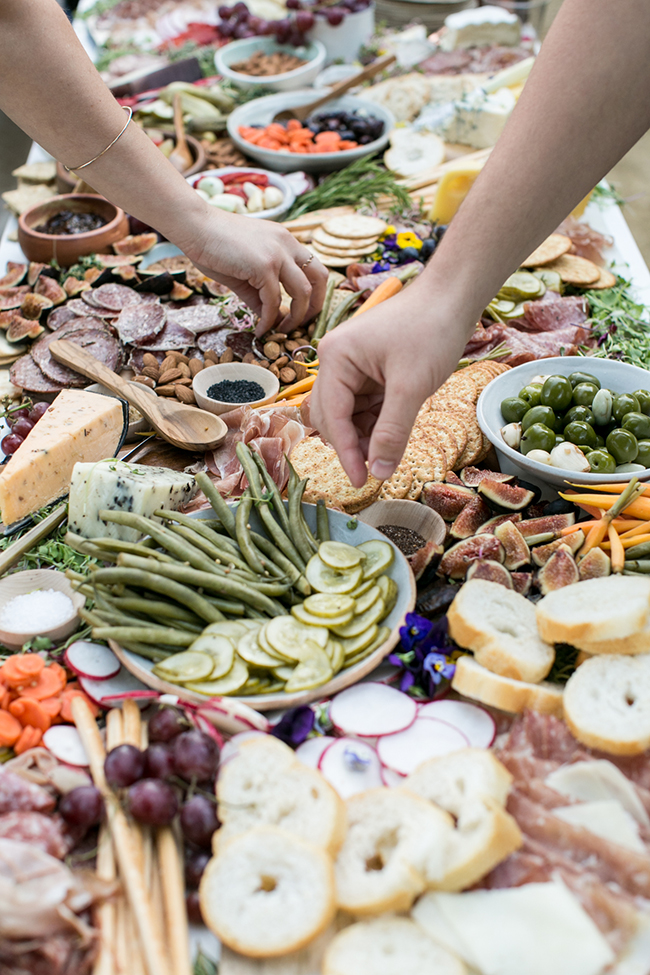 we also covered our little birthday cake with the edible flowers. again, those things make everything look so special! tomorrow i'm going to give you our tips for how to setup your own charcuterie table! you excited?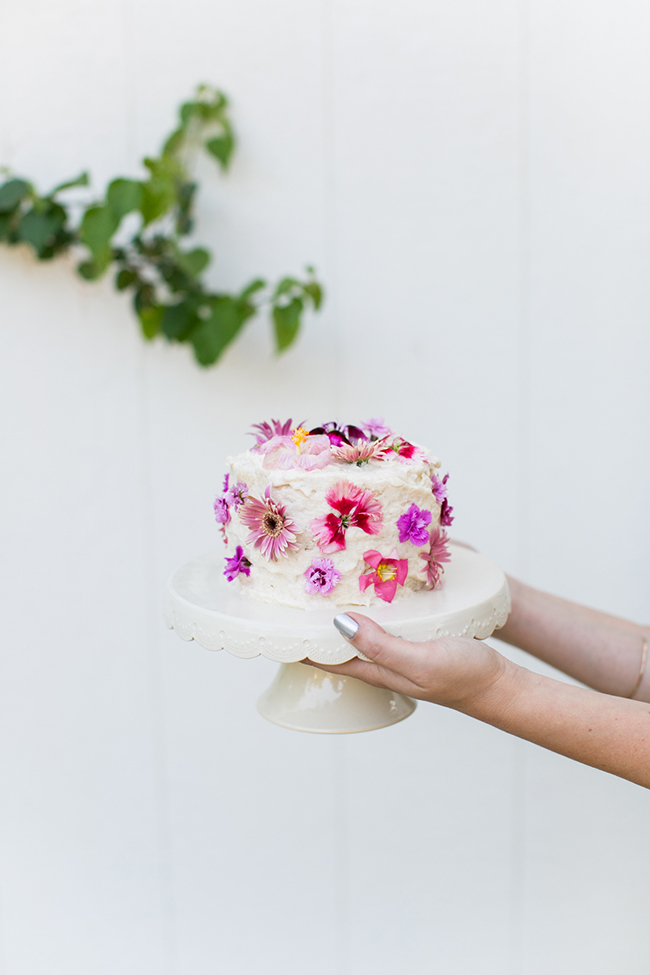 ---
this post was in partnership with kendall-jackson.
all opinions are 100% my own.