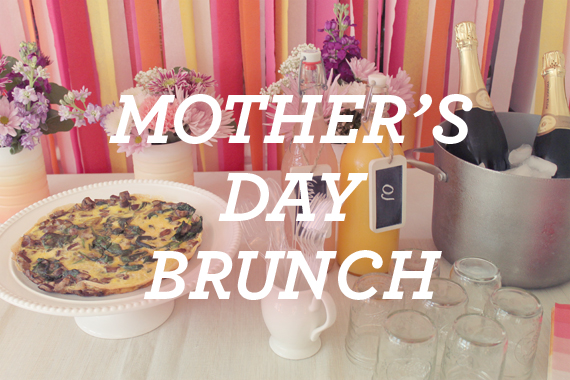 Throwing our moms a mother's day brunch turned out perfectly. We went with easy food and a whole lot of pink.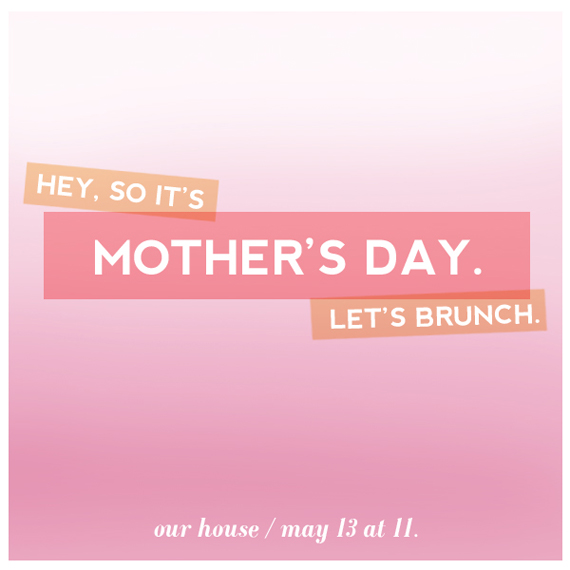 This was the invitation.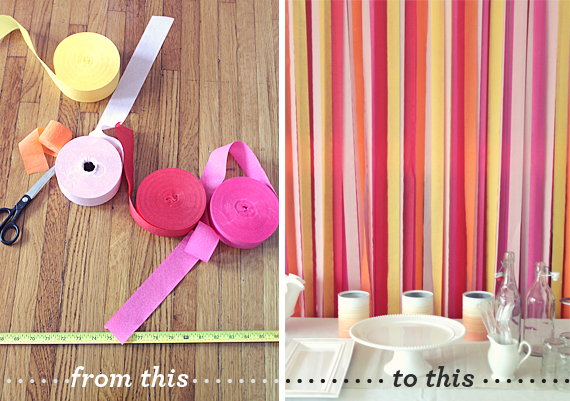 After trying to cover the built in behind our dining table with our old deer tapestry, I saw this inspiration from 100 layer cake JUST in the nick of time. With 5 different colored streamers, I cut piece after piece after piece and was able to pretty much disguise that a built in was ever there.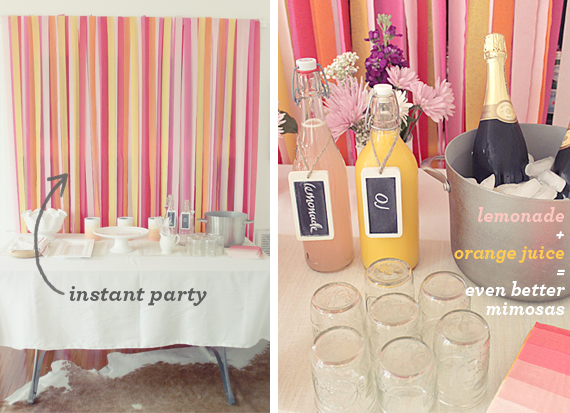 I don't think this could have looked any more girly.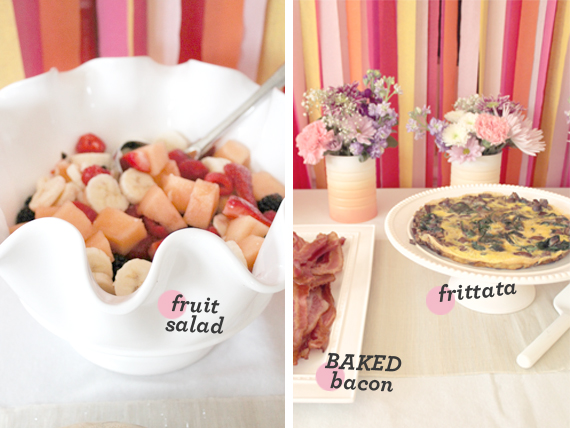 Making a frittata and baking the bacon was pretty much the least hands on brunch menu ever.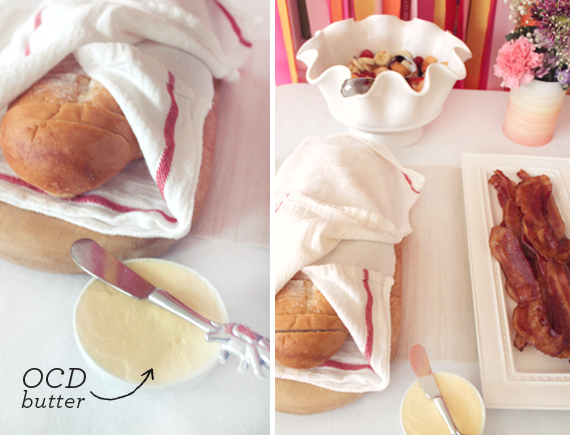 Spreadable butter the easiest way to go Martha Stewart on a ramekin full of butter. (I am obsessed with I Can't Believe it's Not Butter with Olive Oil) UM. It's so good.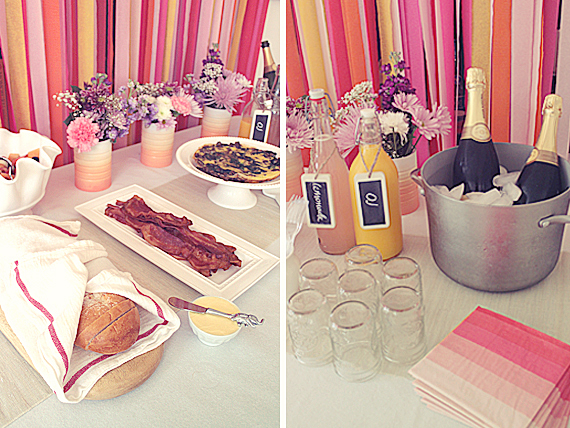 And our moms were full and happy.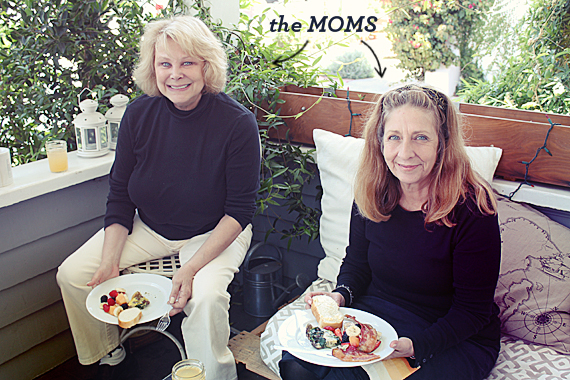 Oh, and this greeted them when they walked in. We bought this banner at Target but I decided it was just too saturated for me to be comfortable. So I painted over each triangle and made it our own.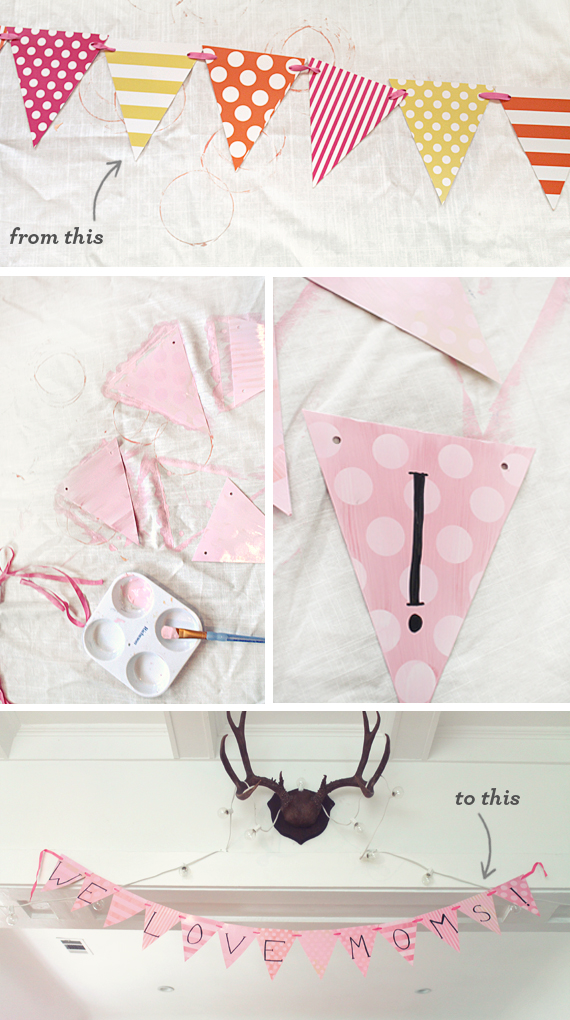 And then we pushed that suddenly empty table away and took photos!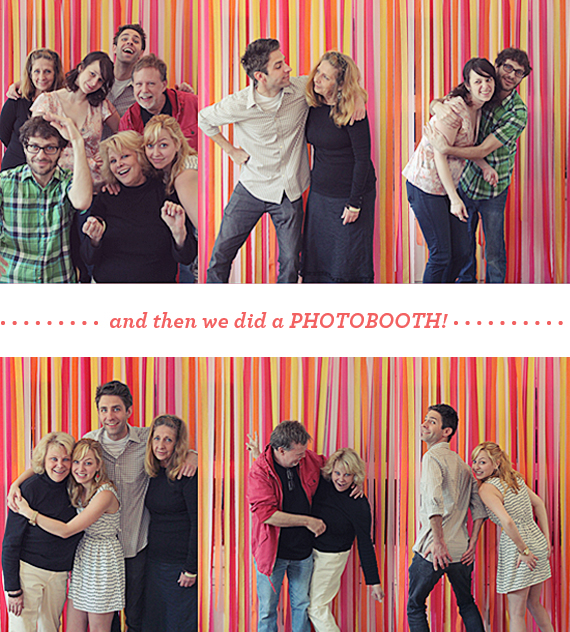 OH – want to see that frittata recipe…?
Mushroom and Spinach Frittata (loosely adapted from MyRecipes and the Kitchn)
2 teaspoons olive oil
1 shallot
8 ounces mushrooms
4 cups spinach
6 eggs
truffle oil (optional)
kosher salt + freshly ground pepper
Set the oven to 350°. Heat the olive oil in a pan over medium high. Add the shallot and cook for 2 minutes. Add the mushrooms and cook for 4 minutes. Add the spinach, and cover for 1 minute.
Now season the vegetables. OVER season them. And add truffle oil if you'd like. Let it cook for a minute.
Whisk the eggs together and pour over the veggies. Tilt the pan until it's even. Cook for about a minute or so until the edges seem to be setting.
Pop it in the oven for 8-10 minutes. Stick a knife in the center to see if it's done, it should come out clean and not runny. Cool for 5 minutes.