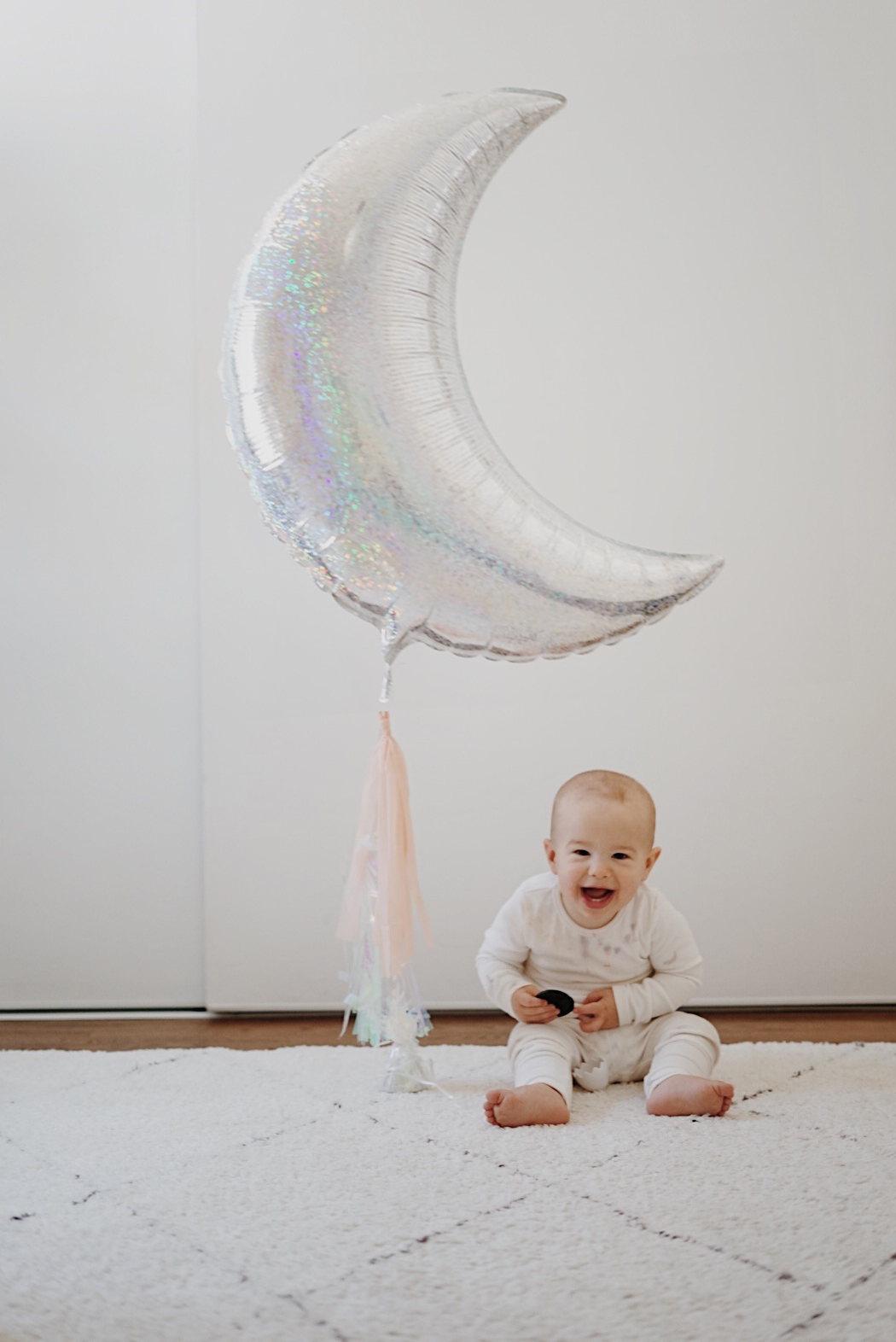 i can't believe he is a year old!! i am sooo emotional about it. it's so weird how basically overnight you notice they're so different than they once were. he has grown up so much that i kind of don't even recognize him sometimes.
he hasn't started walking yet, but he loves crawling and exploring everything. he says mama and dada (and baba). he eats basically anything. he loves to give hugs. he finally claps (and even knows to clap with just the prompt of "if you're happy and you know it…"). he dances and has favorite songs and favorite books and comes up with games and includes me in them and when he hears the word chicken he lights up. he's affectionate and he loves to share and he is so inherently kind.
it hasn't always been easy being a work at home mom, and there are times when the days have really dragged on and i've felt like i've accomplished very little and the house is a disaster — but when i look at him lately, i just can't help but feel so happy he's ours. like how did we even get so lucky?! i know we're all biased as mothers, but my baby is the best baby, true story. i honestly never knew a baby could be so funny, so sweet and so charming.
i am pretty sad to finish up his baby book, and to stop doing these monthly updates — but i'm looking forward to everything to come and finally seeing what he looks like when he gets hair. i just wish time would slow down a little. i didn't even bother trying to get him to take his final photo. but i did put together all of the previous ones!