our studio : before and after with amazon home
this post is in partnership with amazon home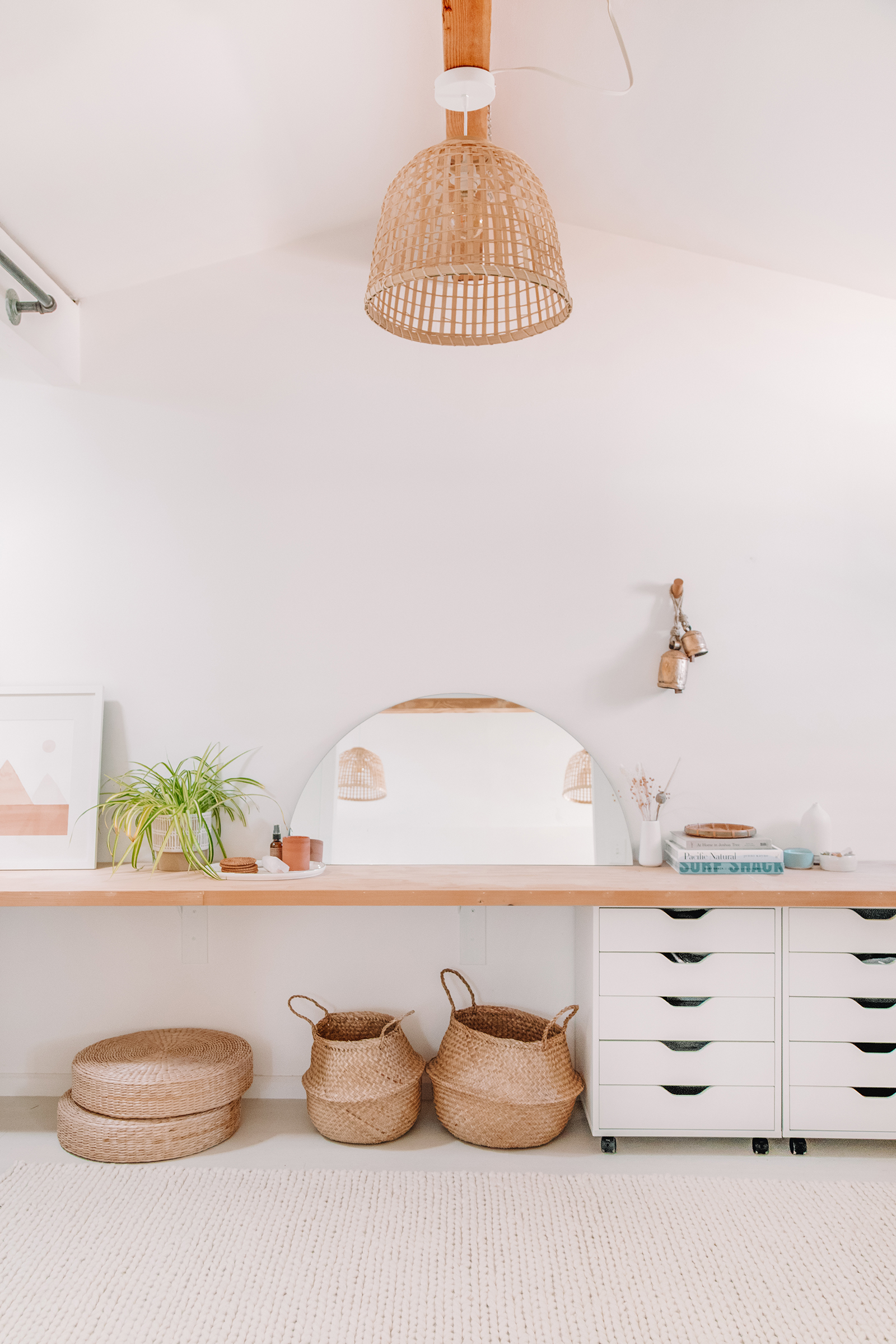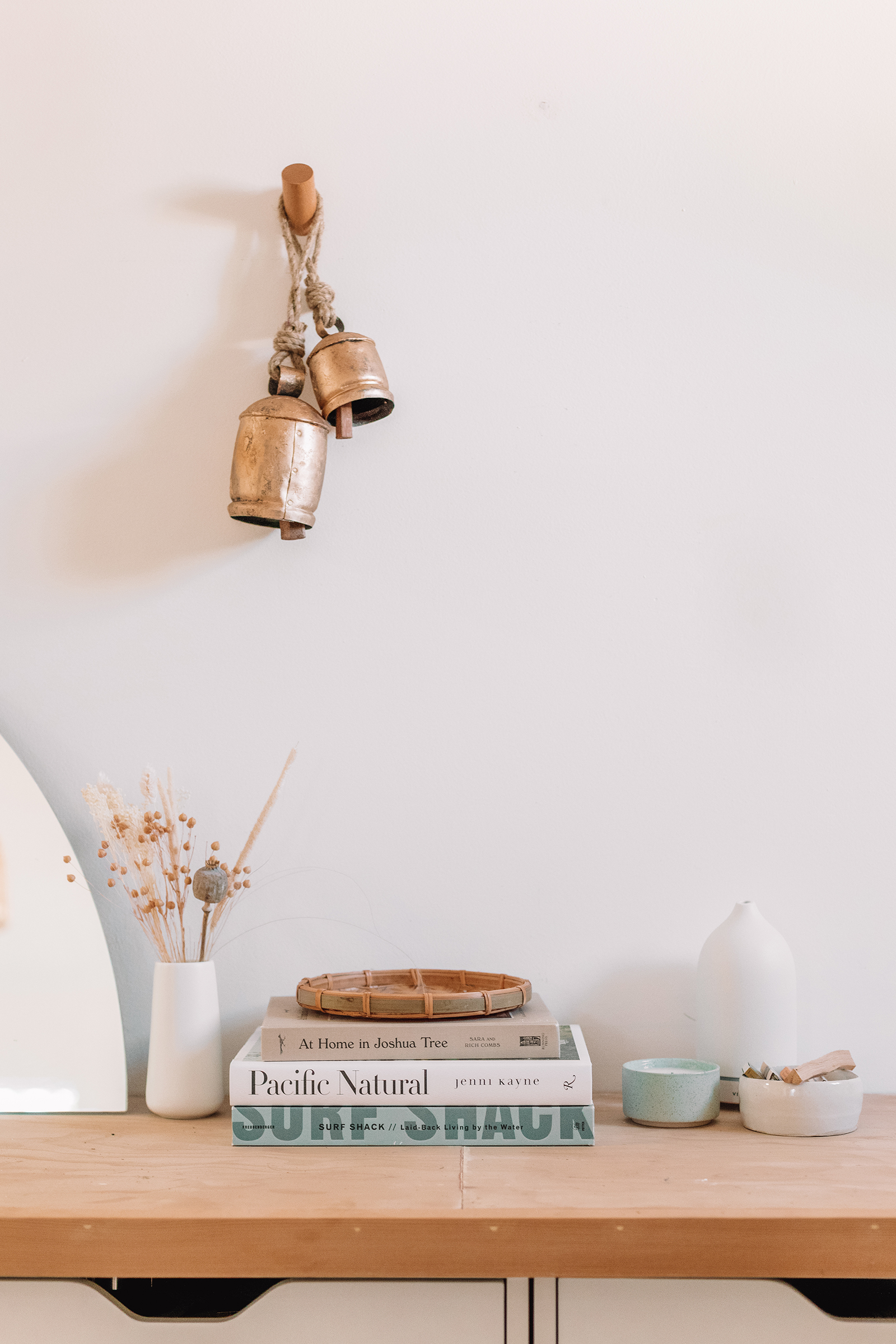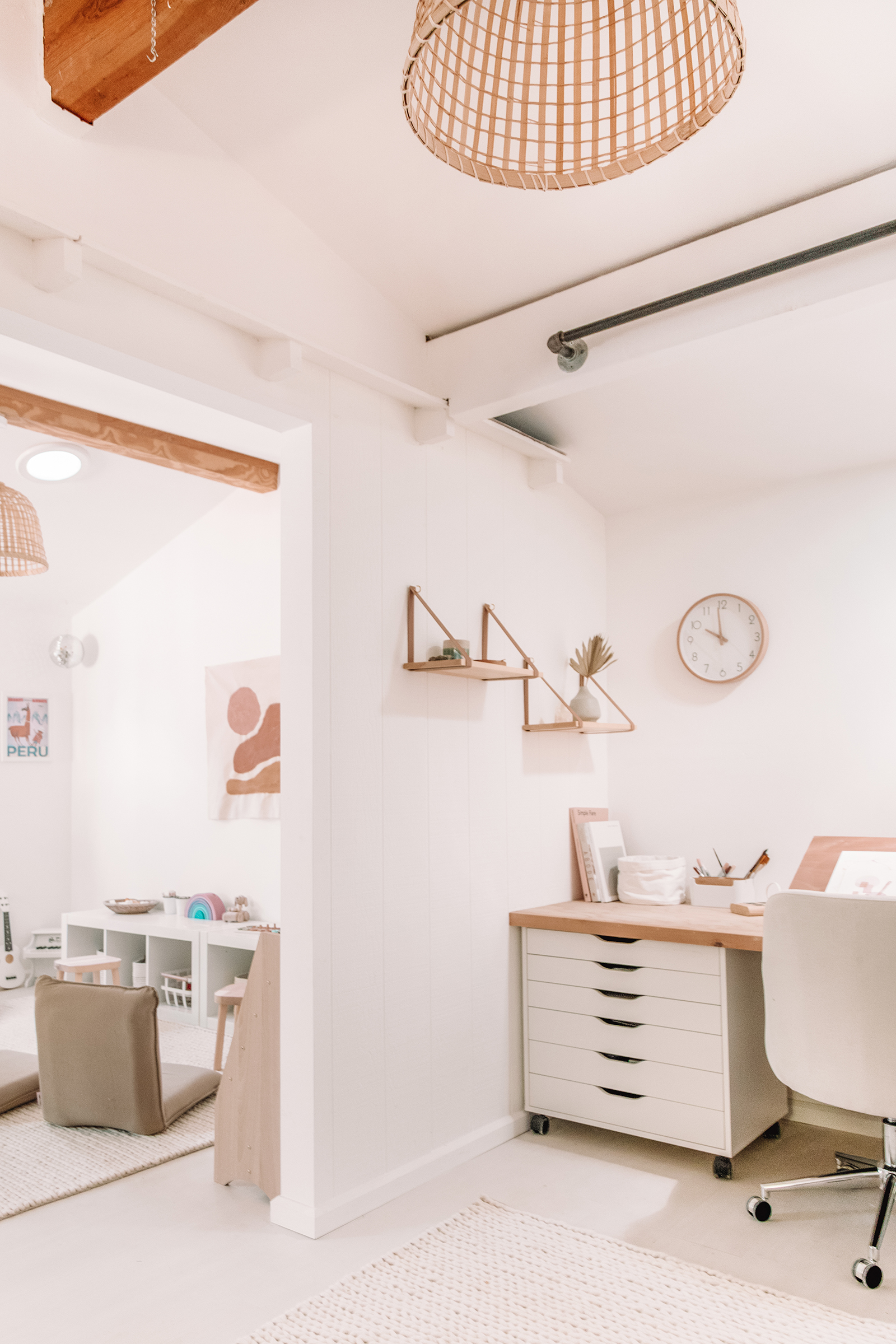 wowowow this is a long time coming, but finally! the studio is done and usable and i love it so much. years ago, we refinished the space by insulating, drywalling and adding laminate flooring, added a couple of windows, but beyond that– not much was done. i always planned to use it as an office space, but i didn't invest in AC and the wifi signal was never that great, so i just never really used it whatsoever unless i was shooting in there.
the older arlo is getting and the more toys we've acquired i started to think about how nice it would be to have a designated play area away from our main living spaces and realized we had the perfect place for that– so i put "convert studio into playroom" on our bucket list and then maybe a week later amazon actually reached out! kismet. the studio (which was once just a shed) is two separate rooms divided, so it seemed like the perfect place for us to all co-exist, for gid and i to work and arlo to play and all be together. it seemed like the perfect chance to actually spend the money and install an AC unit and ACTUALLY use this amazing space, finally.
i never actually shared it on the blog, but after we added the flooring and windows, we also had a wrap around floating wood desk built for the office side, i got a couple pieces, but i never actually finished the space to my liking and as i've now said multiple times, i never really actually worked here. it was always a goal, but always more comfortable to sit in bed and work lol. here is what it looked like when we first bought our house: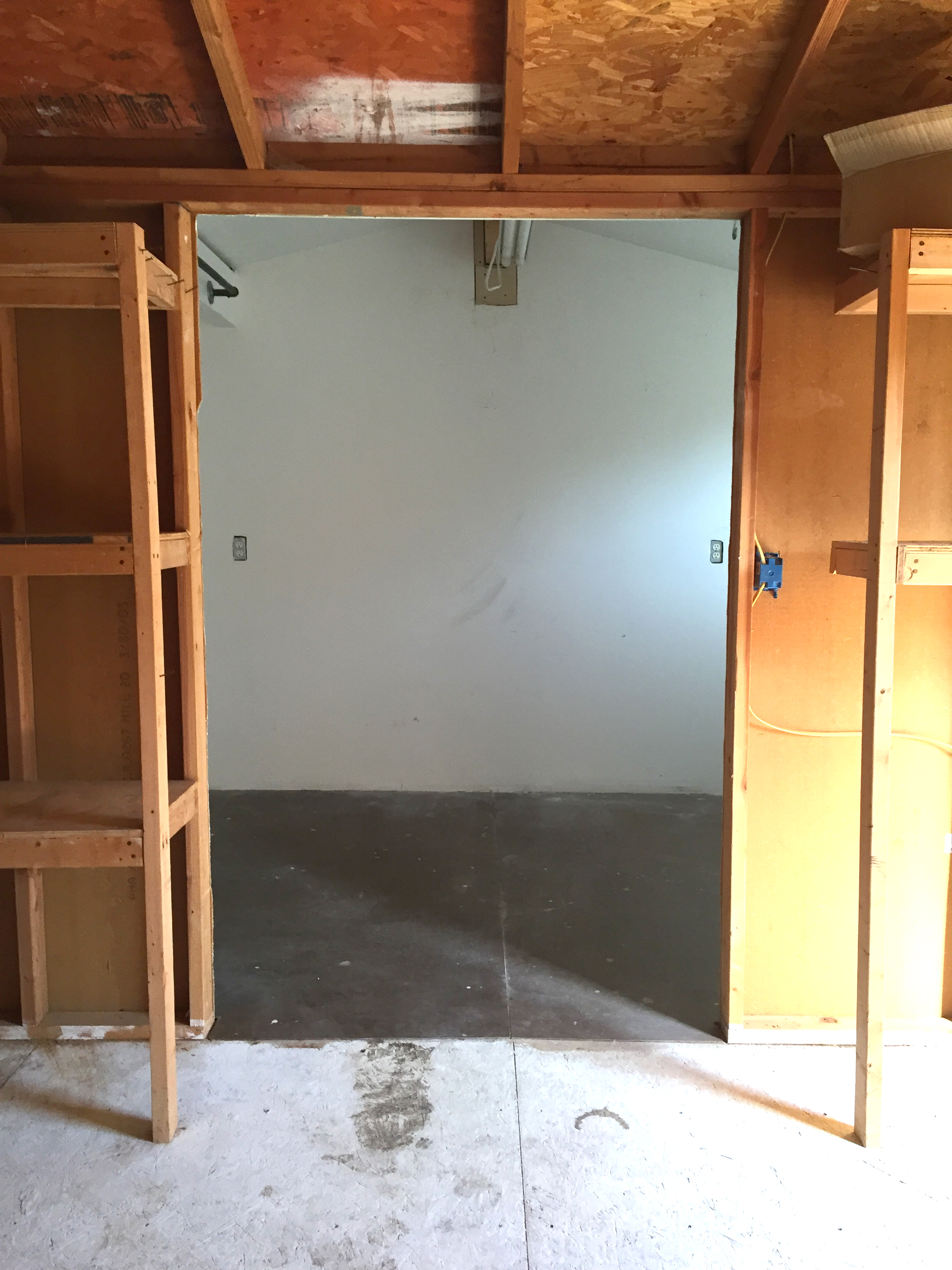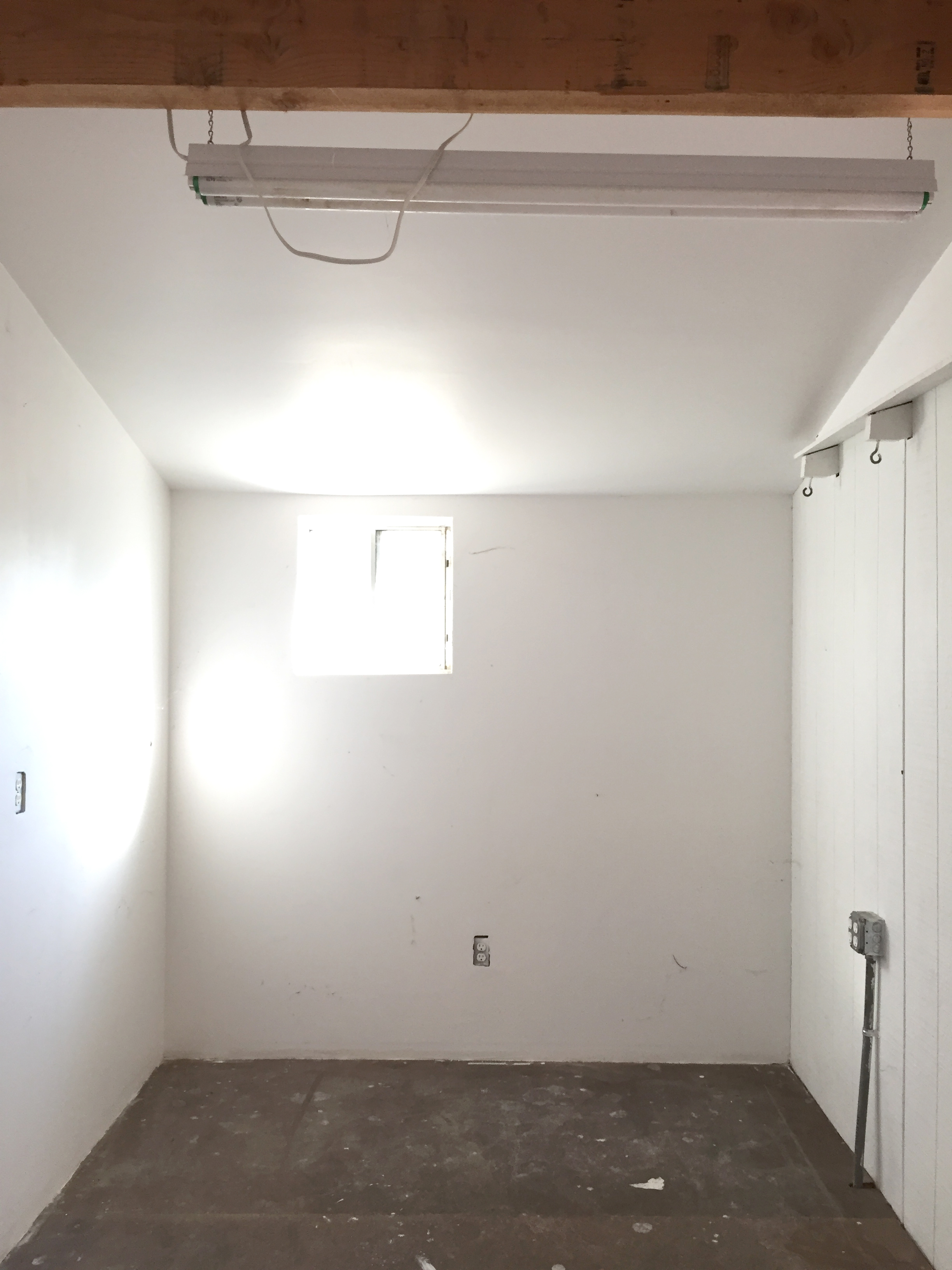 and after we added the wraparound desk and the flooring (please excuse the mess):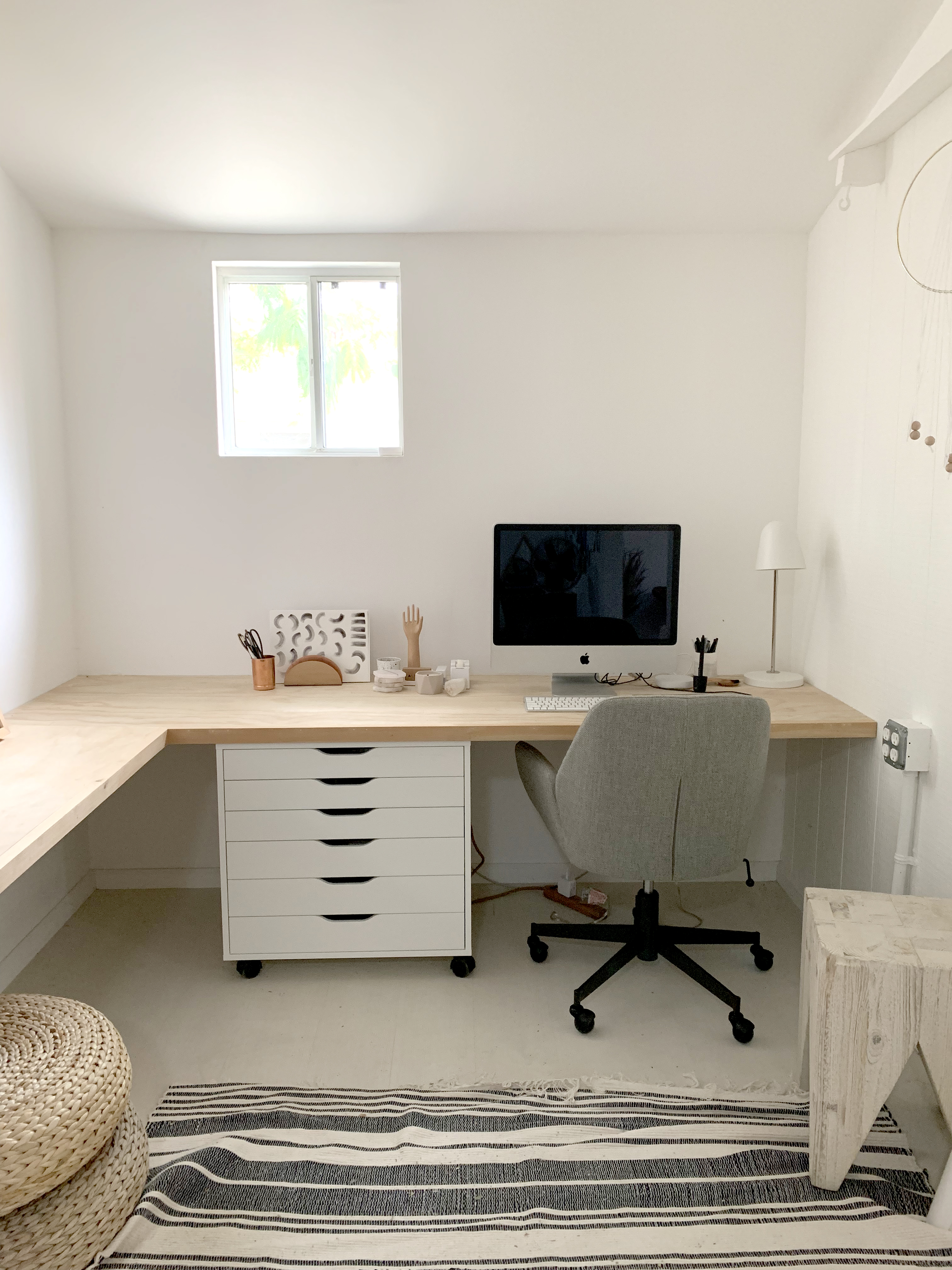 amazon home is honestly one of my favorite places to shop because once you get used to that immediate shipping, you can't even imagine waiting a week for something to arrive! it's just not humane!! lol. since we didn't need a lot of furniture in here, it was nice to just focus on adding some pretty decor and cozying up the room. adding matching office chairs and desk lamps (from their mid-century rivet private line) made it feel way more like a real grown up office space, which i'm hoping actually inspires us to be productive. i've totally read that right?
the wraparound desk was built custom by my carpenter, all it is is plywood with a lip to finish it, hanging over giant metal L brackets that we painted white. (you can see them in the photo below)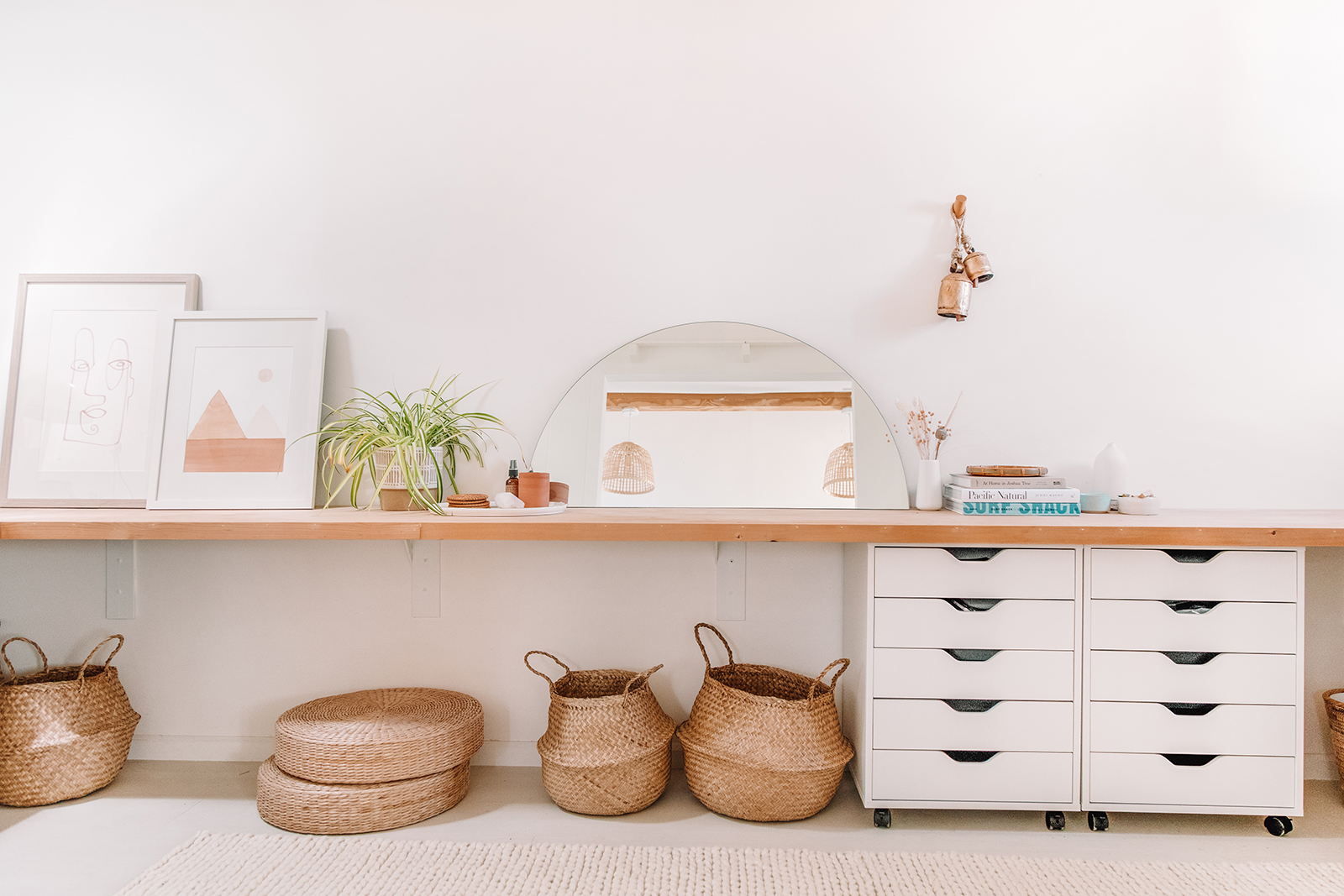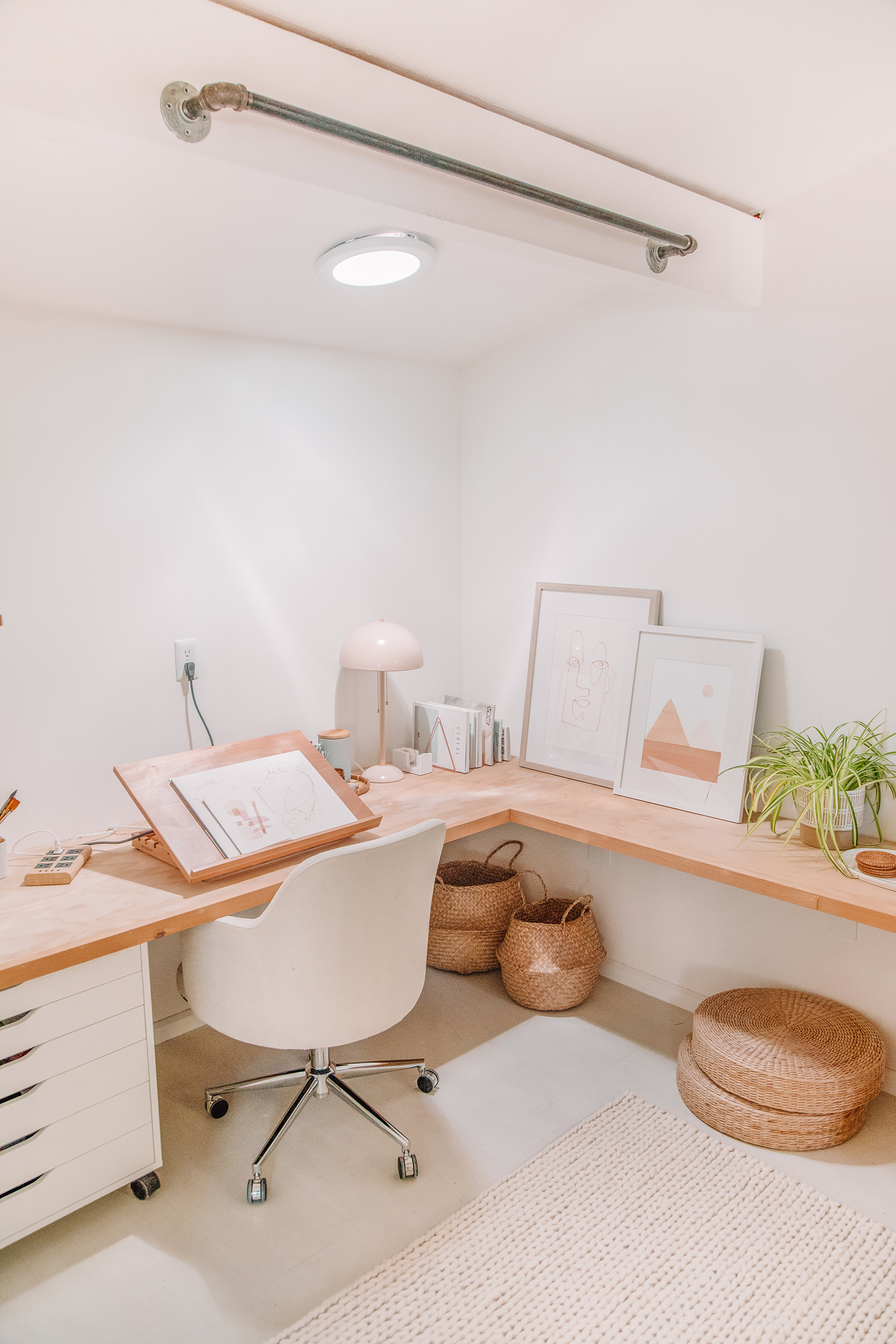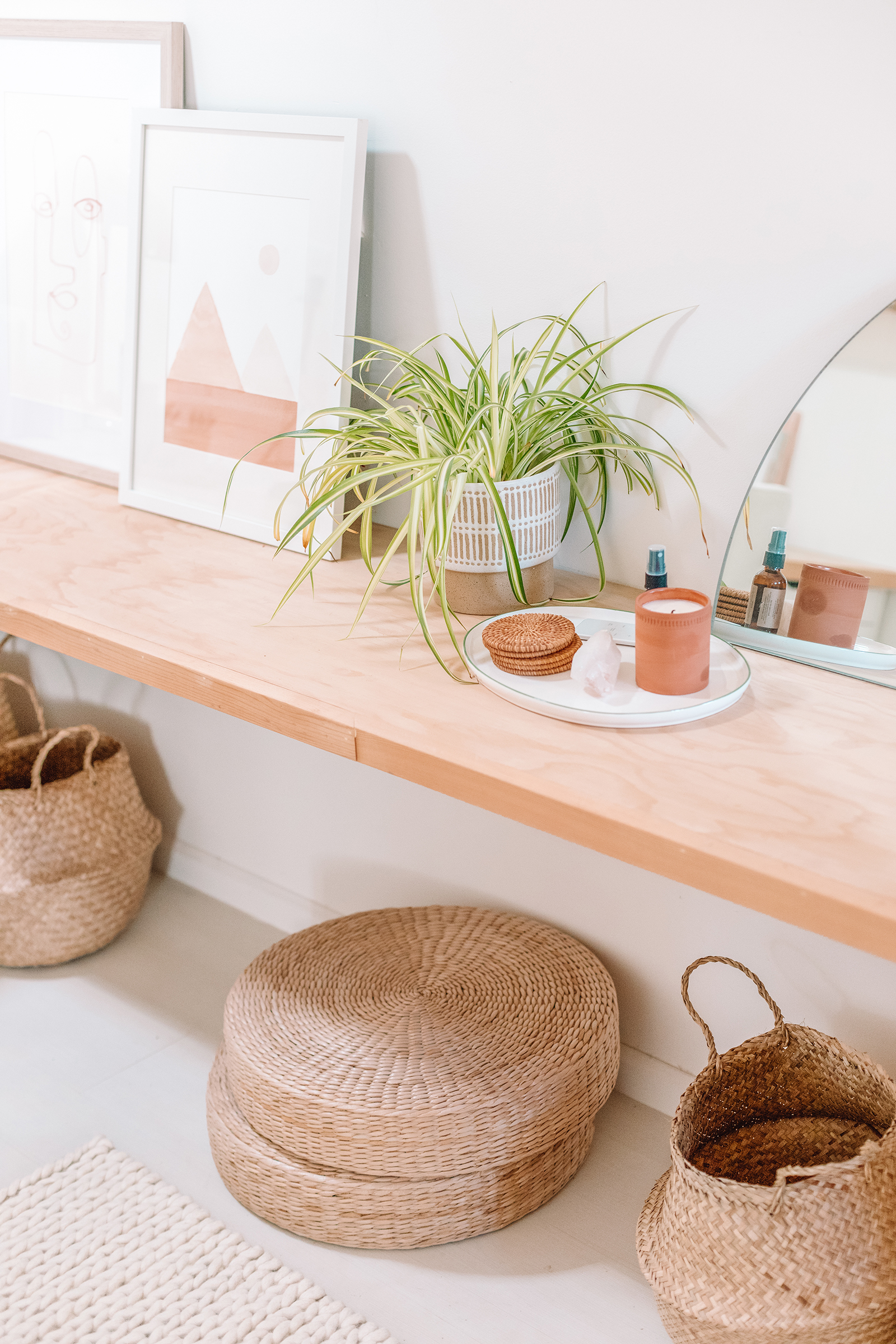 in a total shock to no one, i wanted to keep the space really bright and neutral and making an amazon list for everything laid out really helped me visualize it all together. they also have a really helpful feature to discover your style where you can get recommended products based on other ones you like by liking and disliking (basically like tinder for home decor!!)
on gid's side, i got him this desktop easel and some cute containers for corralling all his brushes and paints. he has always complained that the studio was all mine and he wanted a place to do art, so i really made it a point to consider him and what he wanted because i guess that's like what marriage is or something. he is so happy to be able to sit out here and finally feel like it's his own. since everything is open and we don't have a ton of storage, i got a bunch of drawer units to slide underneath and some baskets so we can just throw the big stuff out of the way.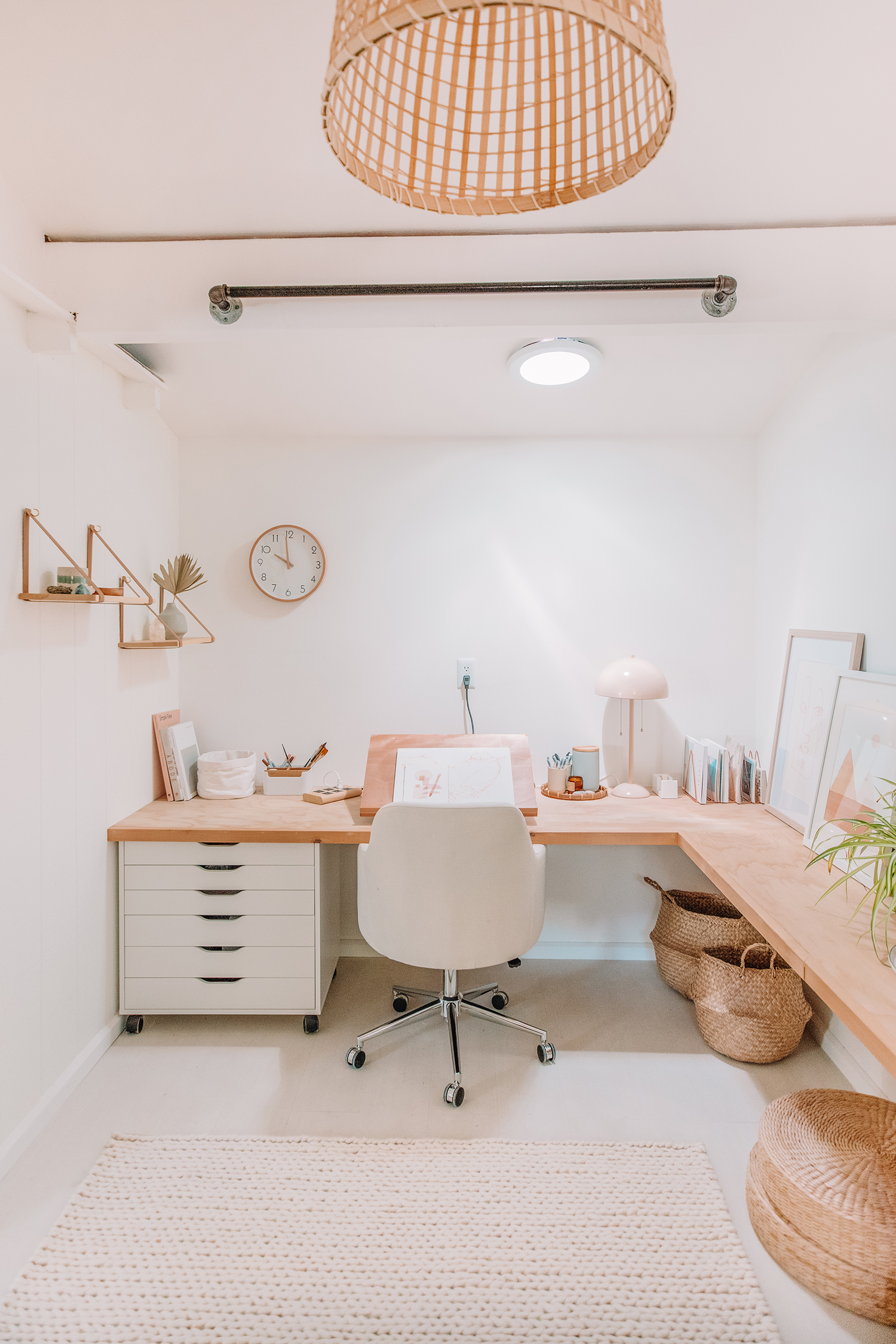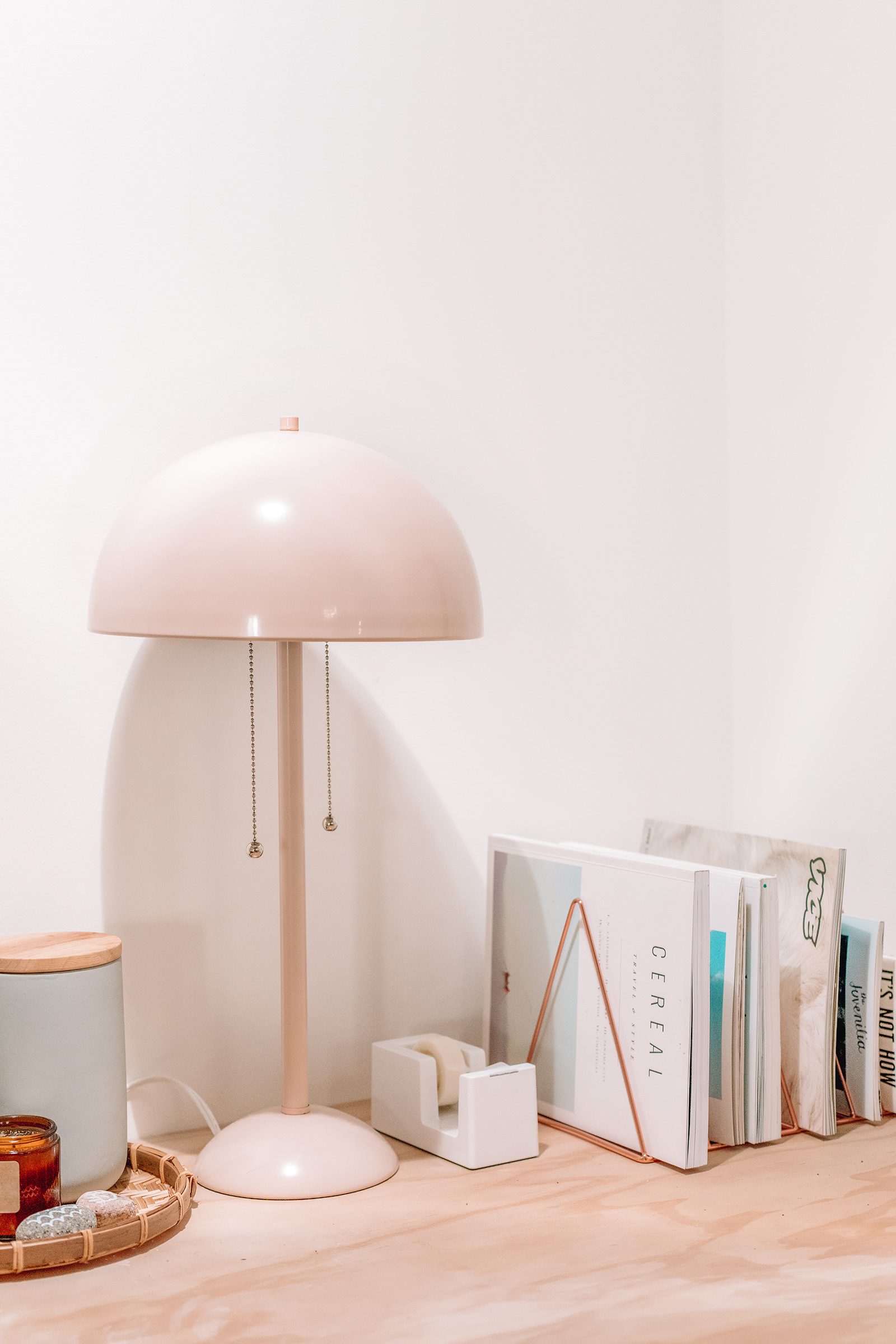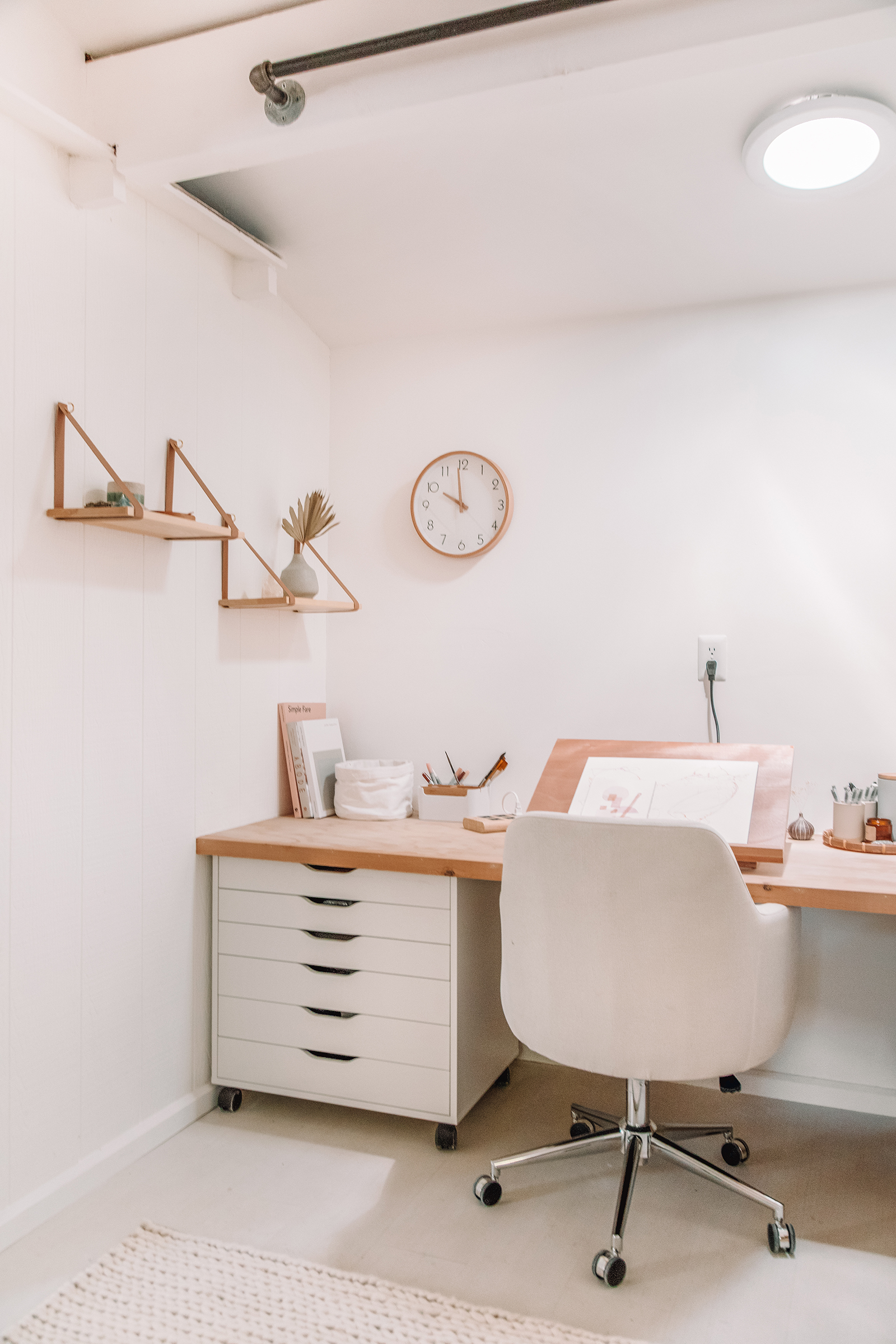 i got matching rugs for both spaces, which instantly warmed up the rooms — white rugs in a space directly behind our backyard is probably not the smartest choice, but i love how they look so much! you might remember we used to have this one in our bedroom and i loved the softness of it but it got really gross over the years with the cats. i also got these gorgeous rattan pendants for both spaces– what another giant difference when they were put up. you know i love rattan (CLEARLY), but there's something about rattan pendant lights that create a vibe in a room.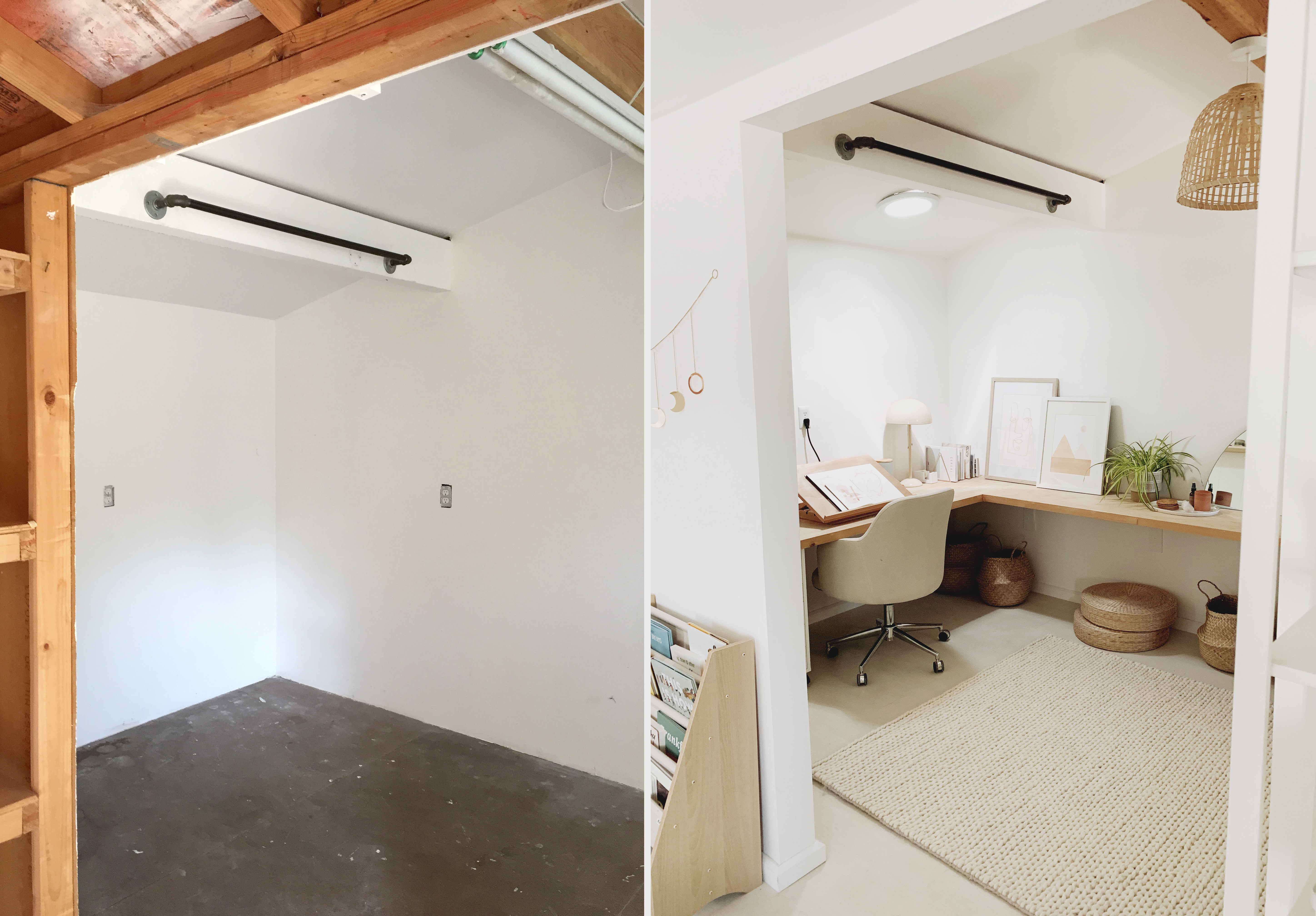 you may be wondering about what that strange pipe part pull up bar thing on the beam is– well, we're not actually sure, i guess it's to hang stuff or maybe it really is a pull up bar, but we didn't take it down and for some reason i don't really want to. like if we ever actually test it and it would support gid's weight– maybe he can use it as a pull up bar and get buff lol, so we just have to have him actually try that out! and if not, then i guess we'll just take it down, i'm just so used to it being there, but admittedly seeing these pretty after photos, not sure why i didn't think to take it down prior haha! so i think we might take it down, in the meantime i photoshopped it out of the instagram post today lol.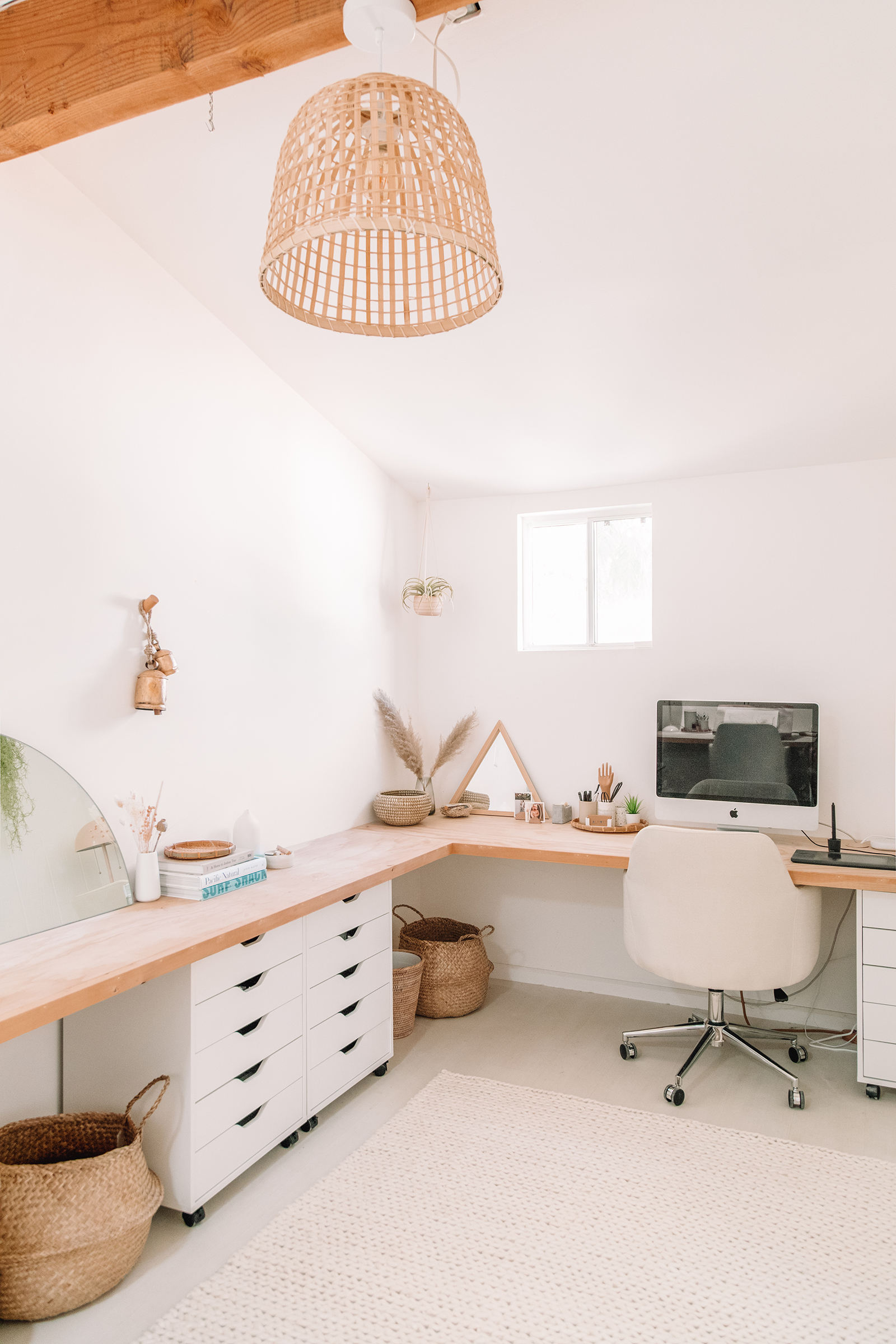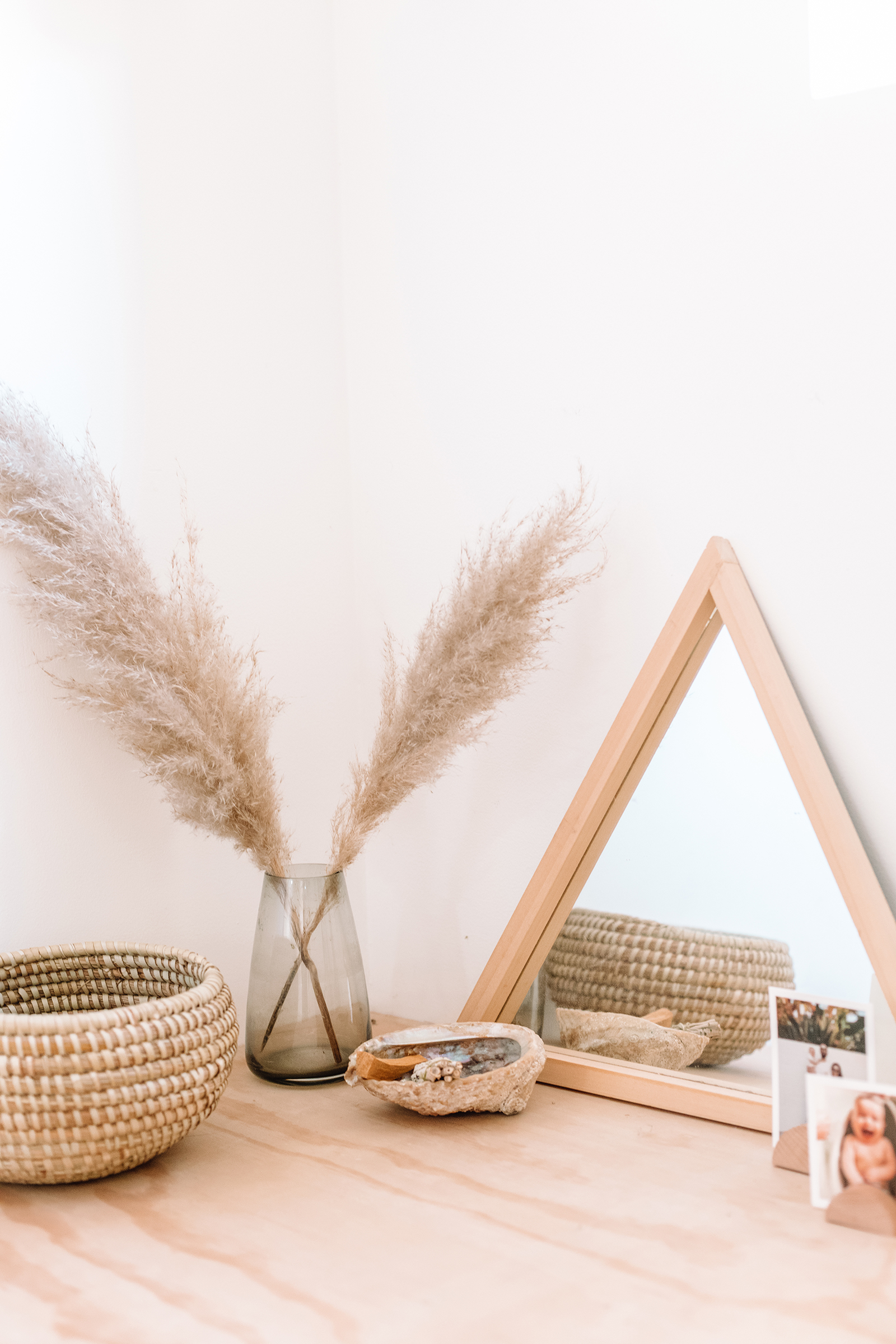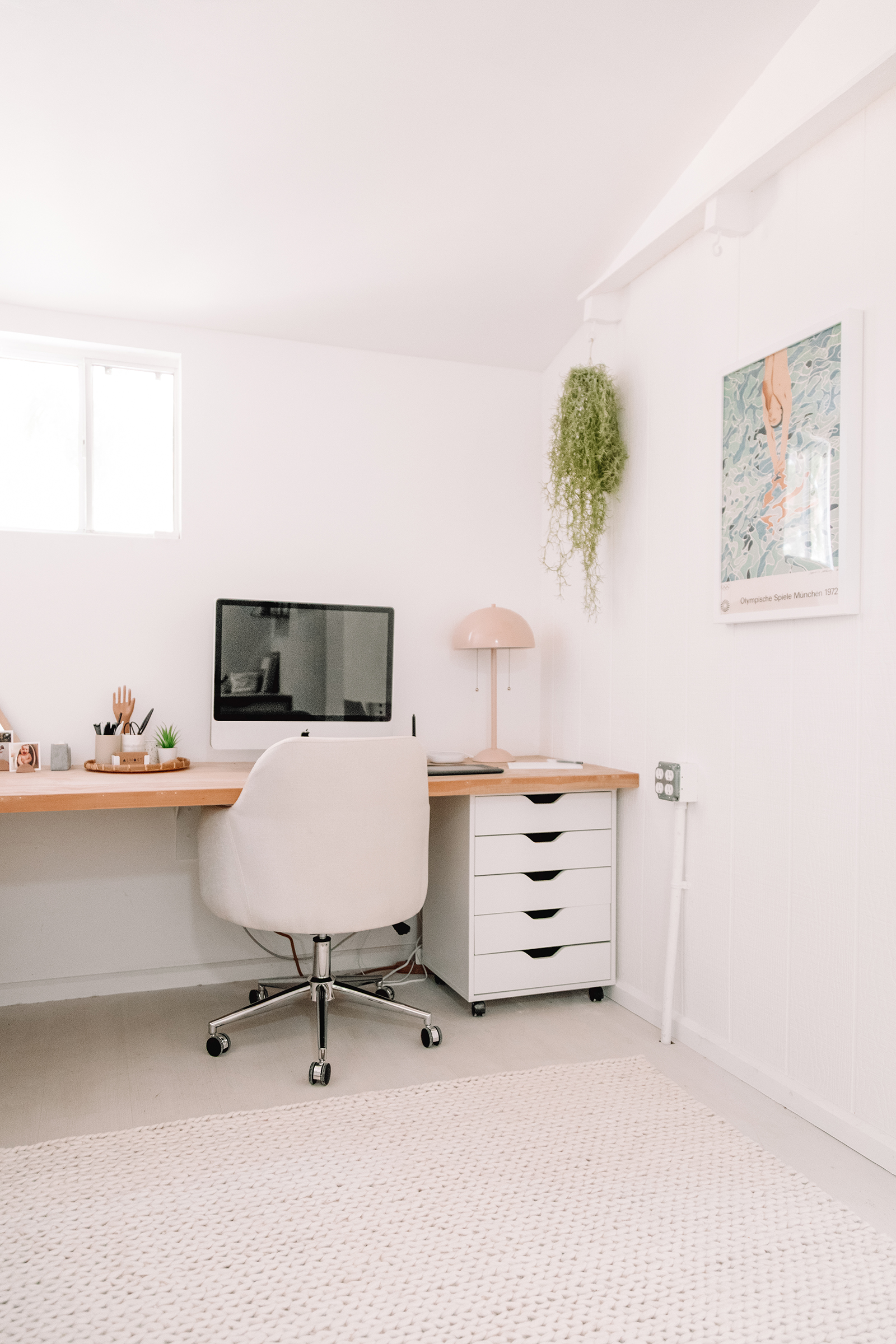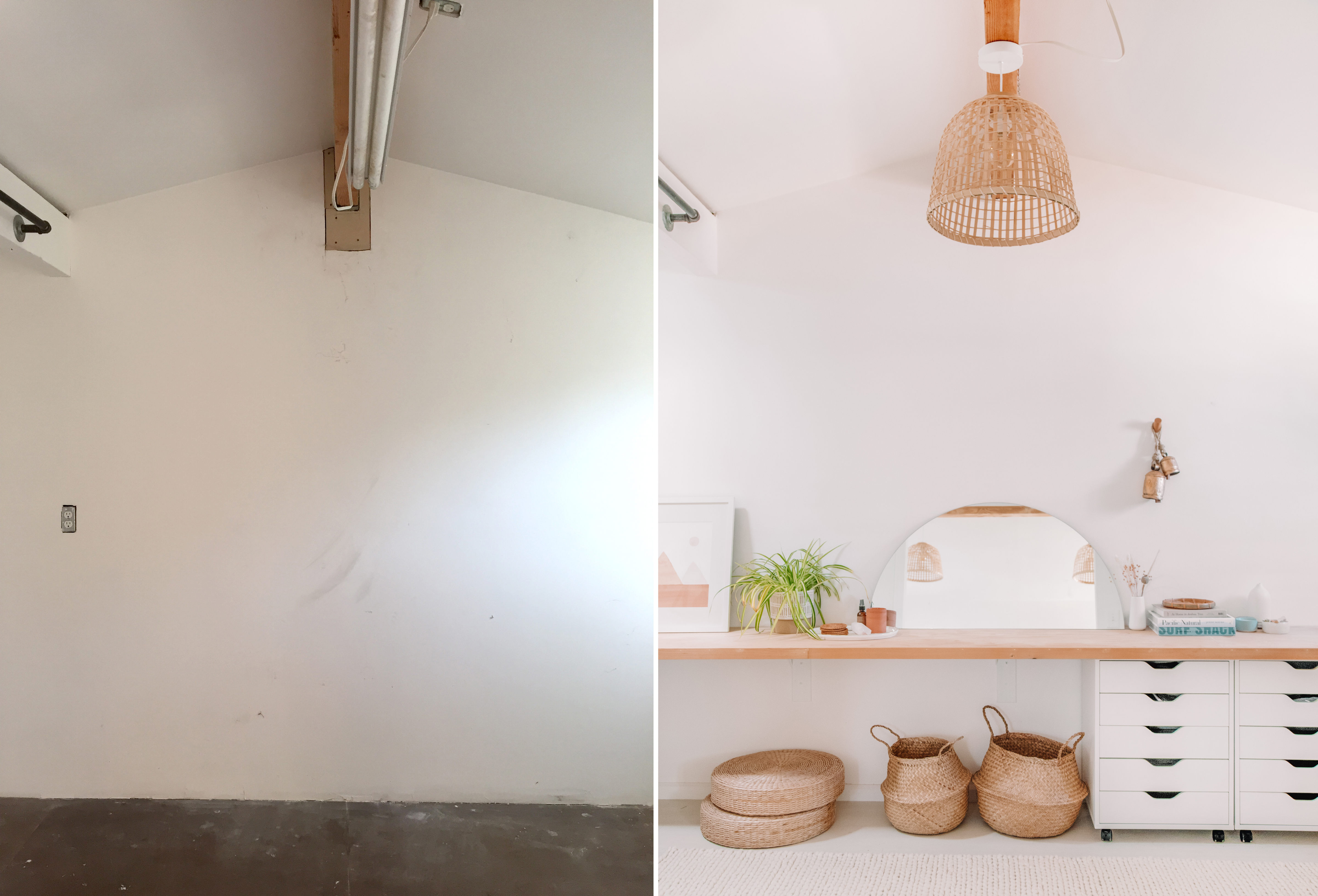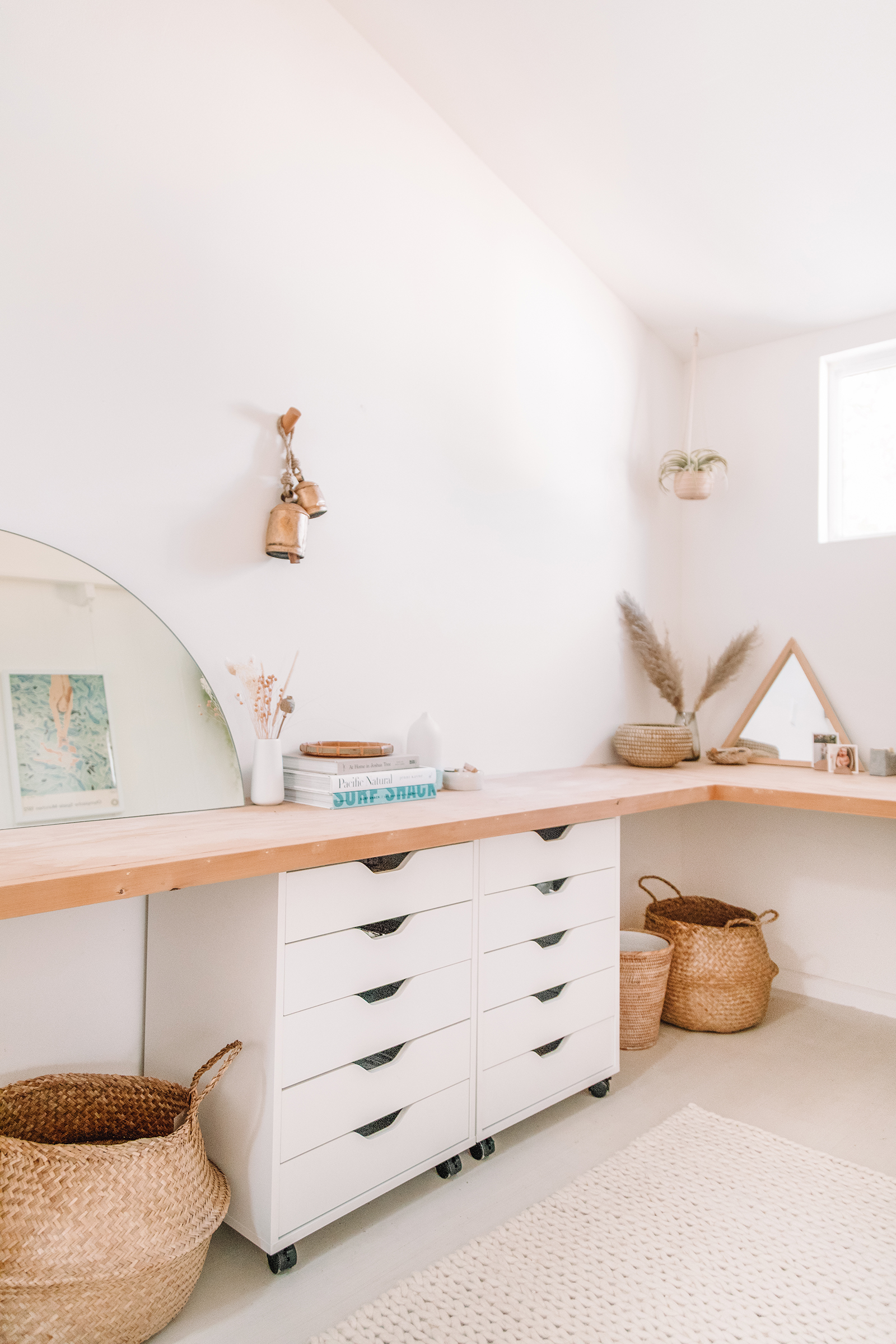 if you're wondering where the playroom reveal is– stay tuned, it's up next and i can't wait to share it with you.
ps i've created an amazon list with everything from the studio space so you can find links for everything there!
photos by jeff mindell