arlos mamma mia themed 2nd birthday party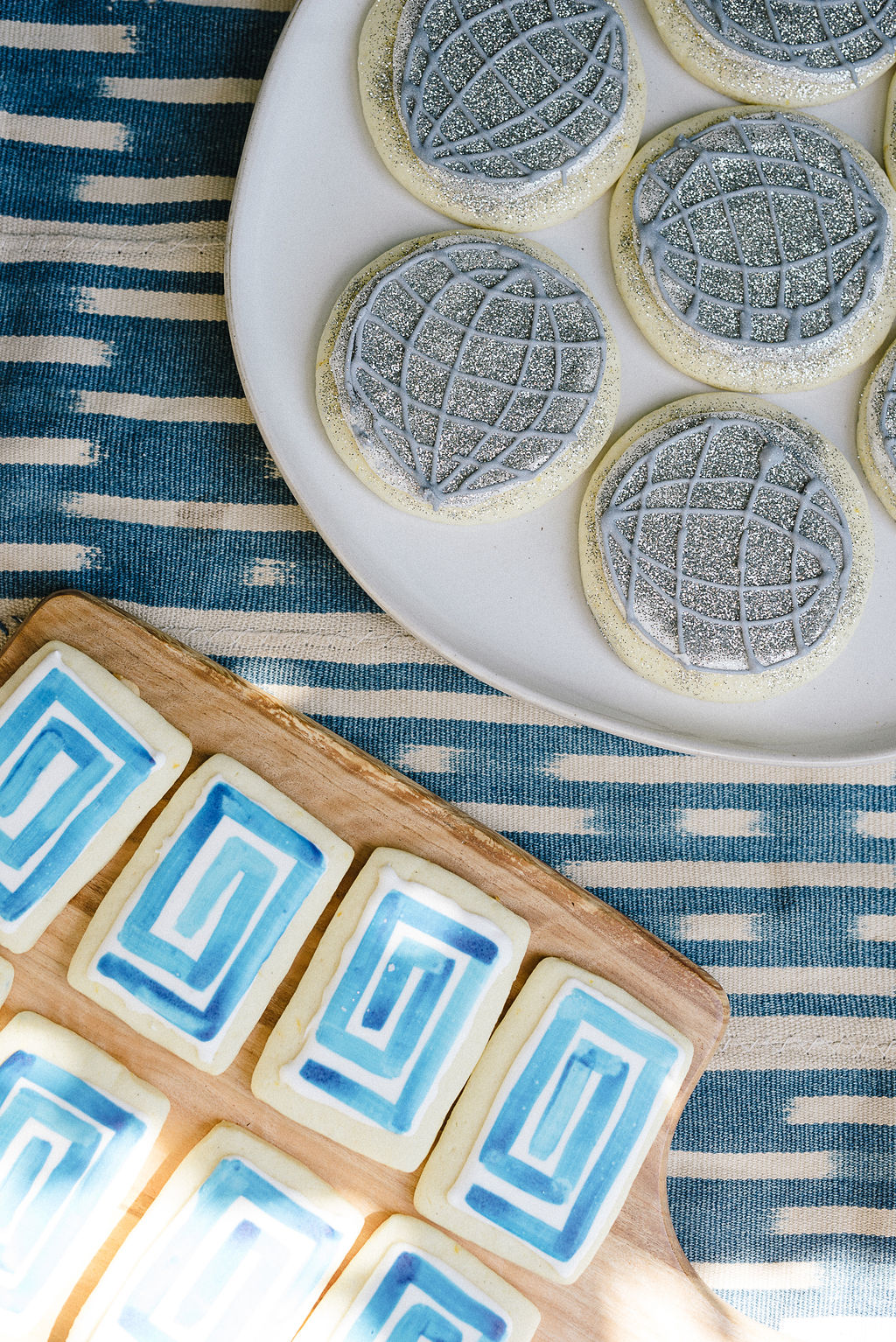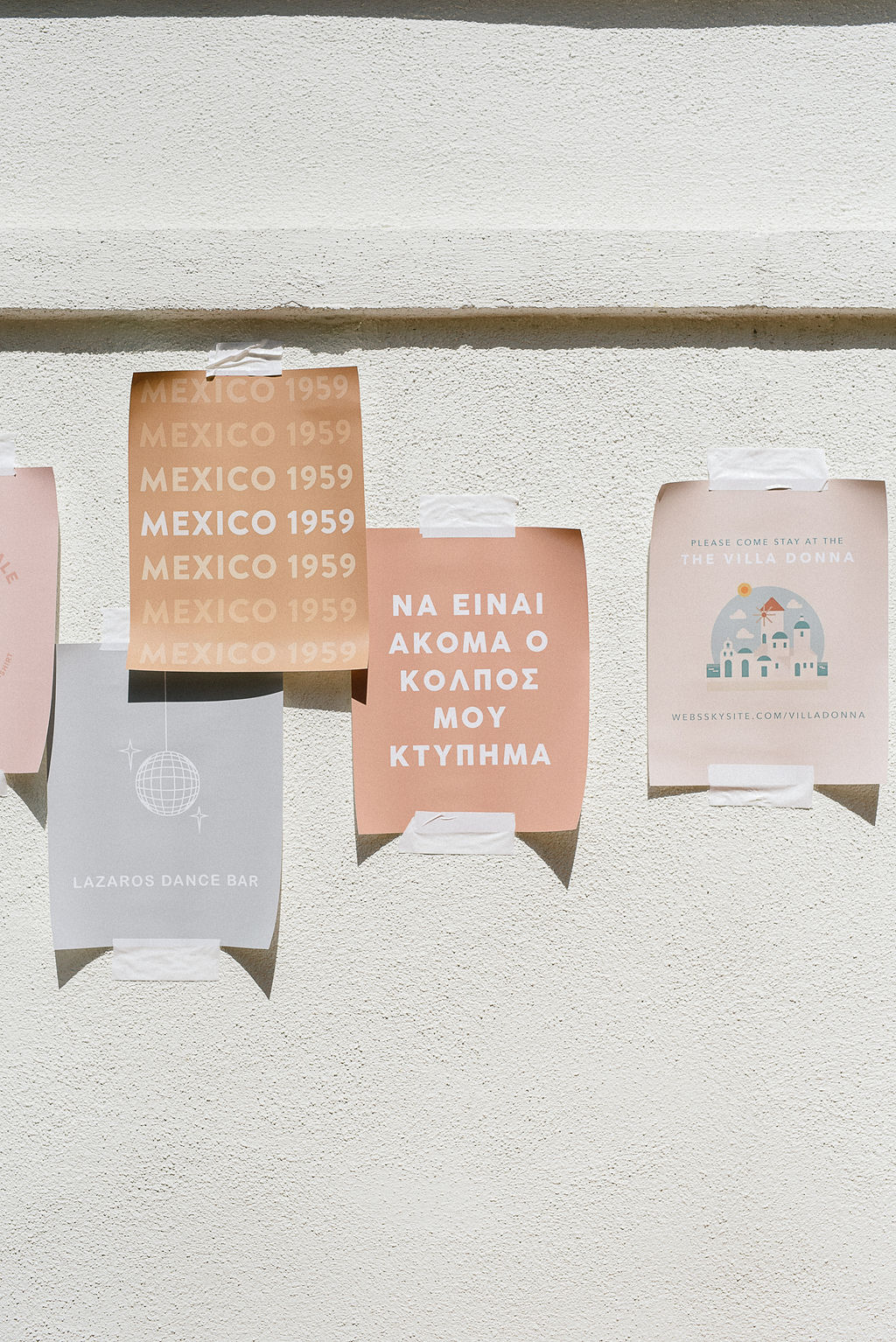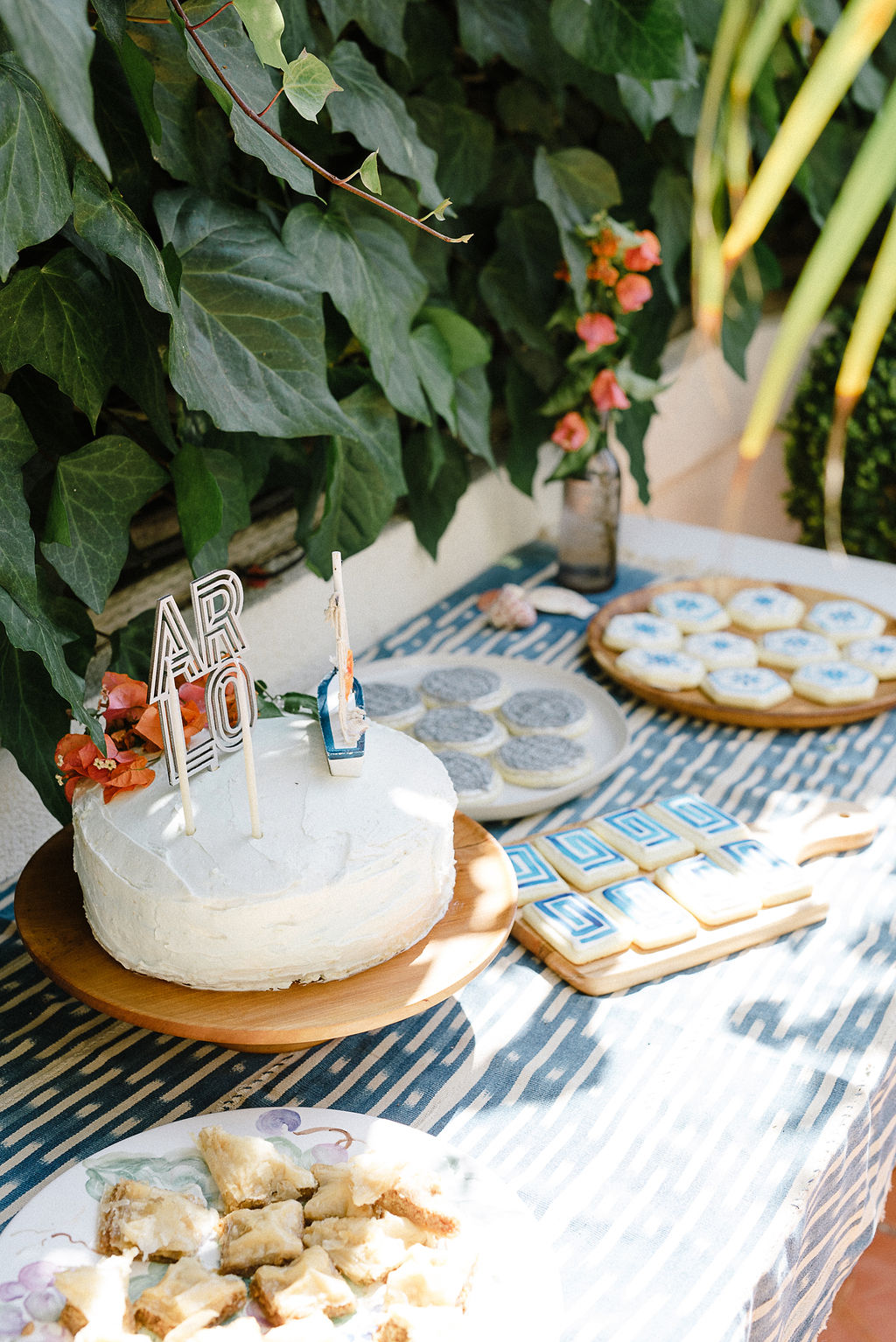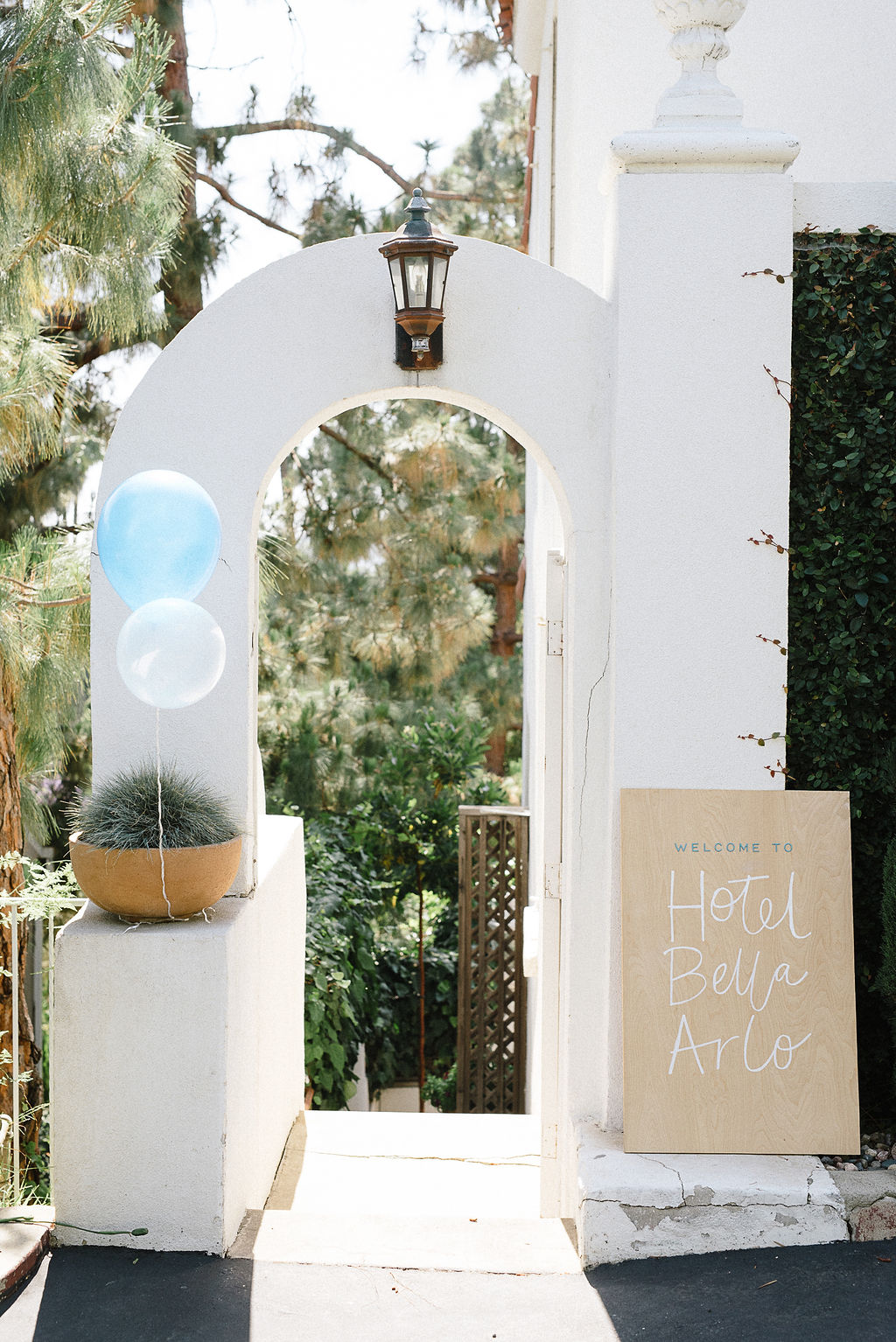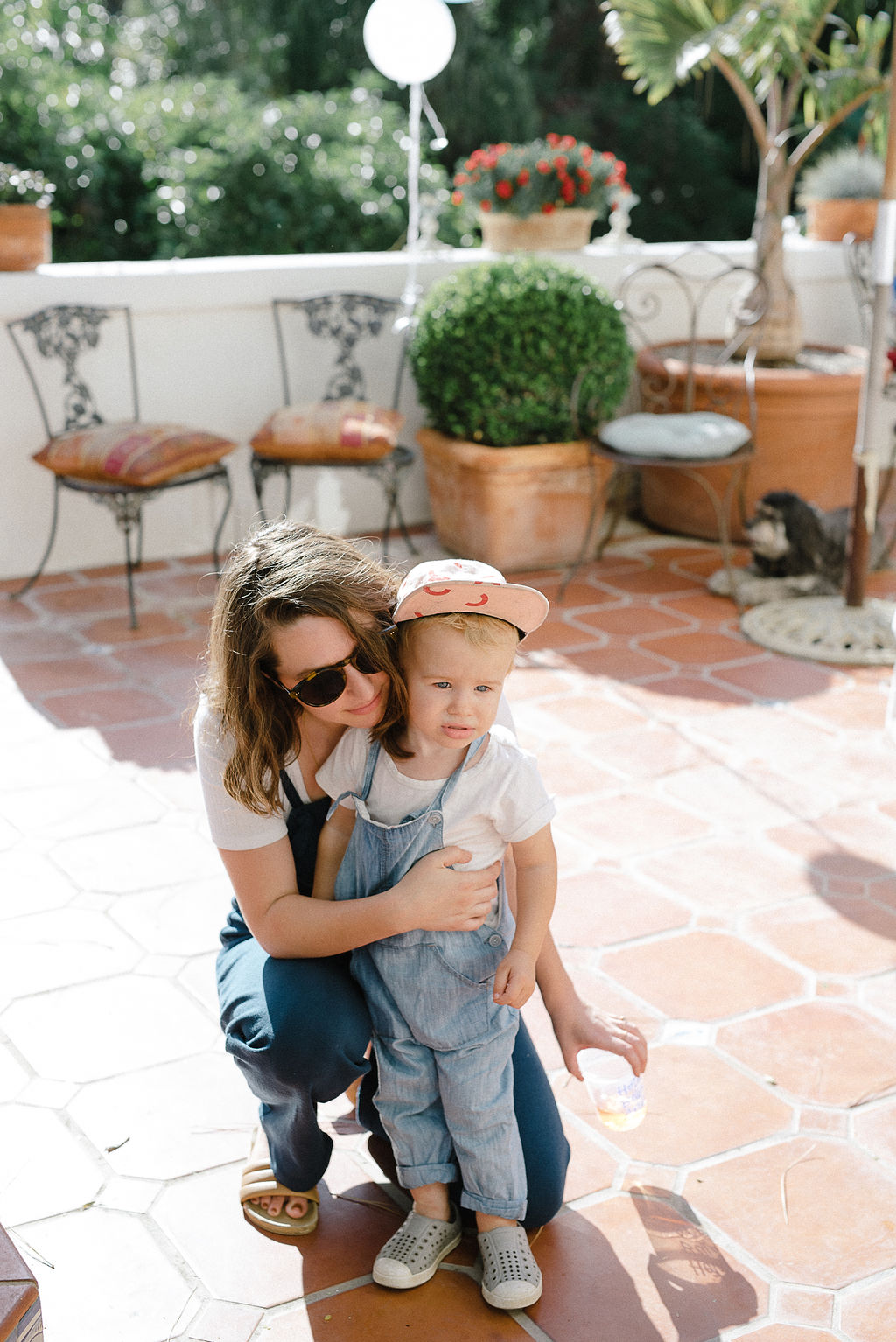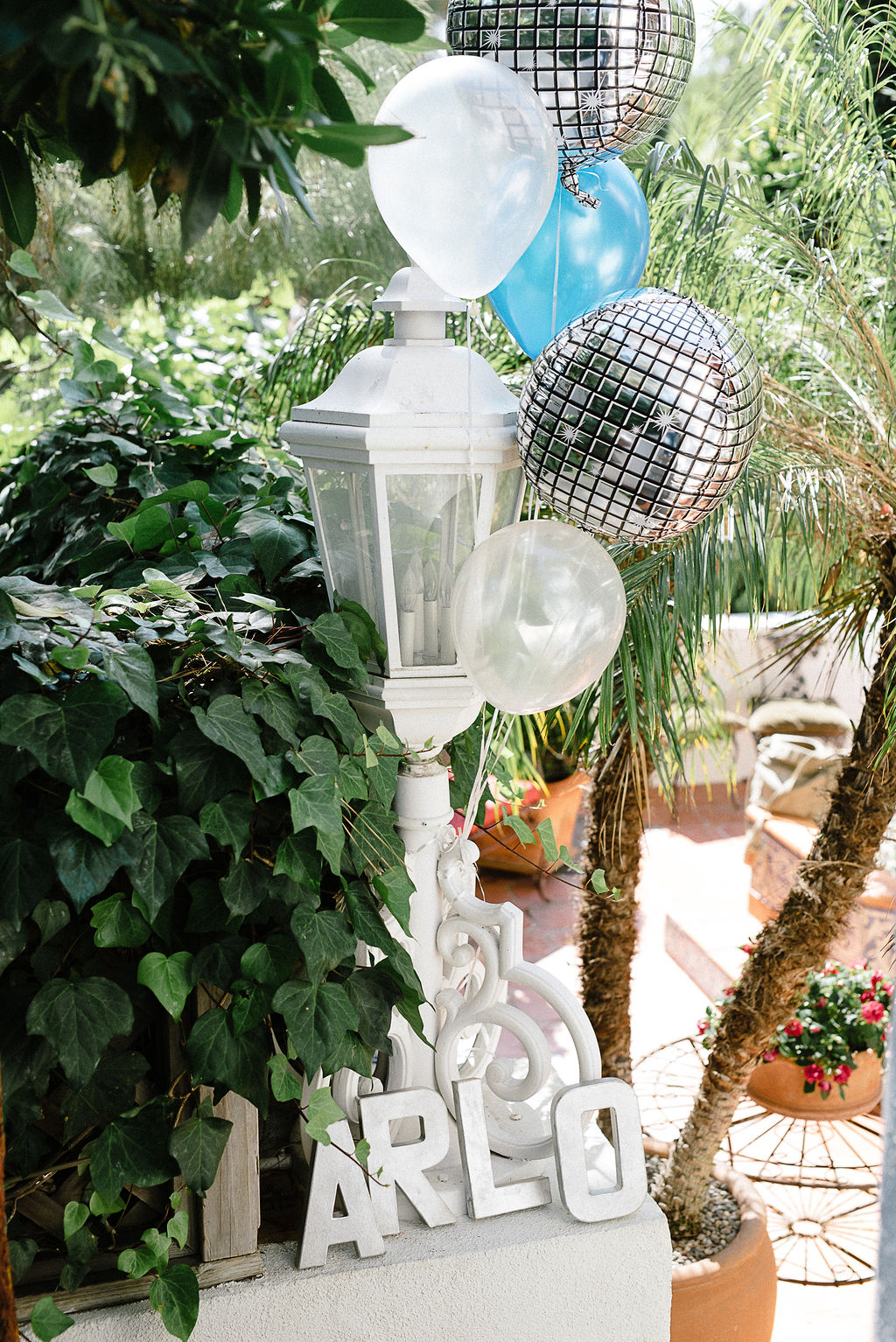 YAY! arlos 2nd birthday party was so much fun, excited to finally share it today!
after spending the better part of a year watching mamma mia 2 (but then transitioning to the original for the last few months), it just seemed obligatory to theme his party around it. the day was super fun and chill with friends and family and an… unforgettable live performance by his grandparents lol. it was perfect cloudy weather all day until an hour before the party started and the sun started blasting, as you can see in the photos!
we had the party at my mom and stepdads house– it was a pain to schlep everything over, but their backyard couldn't be more perfect for the theme. for the weeks leading up to the party, the bougainvillea at their house was giant and thriving, and then right before the party it all died. so that was a bummer but it was too late to cancel the party lol.
(ps you probably don't recognize those silver ARLO letters from last years party because if you do thats like a little crazy, but they're from last years party!)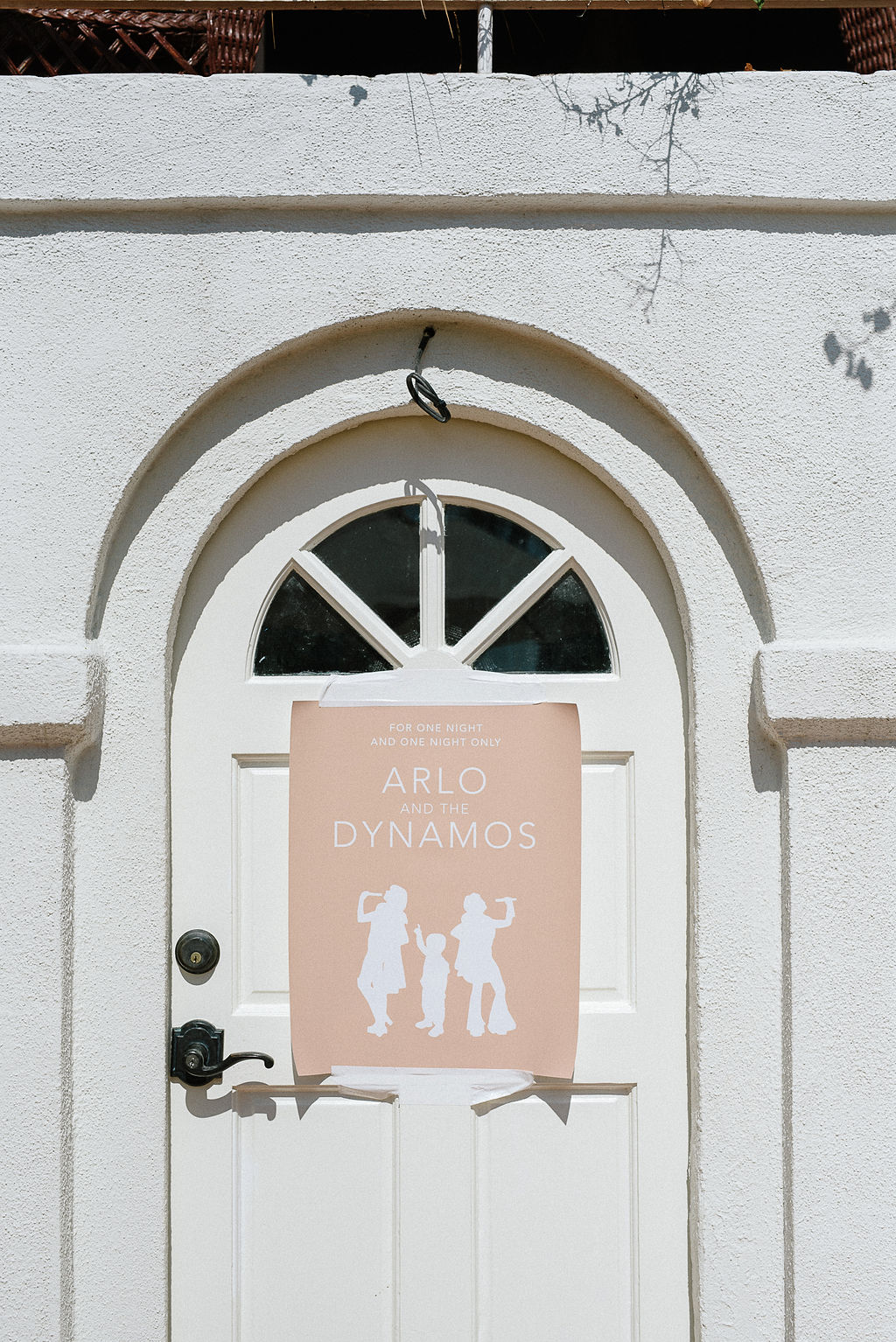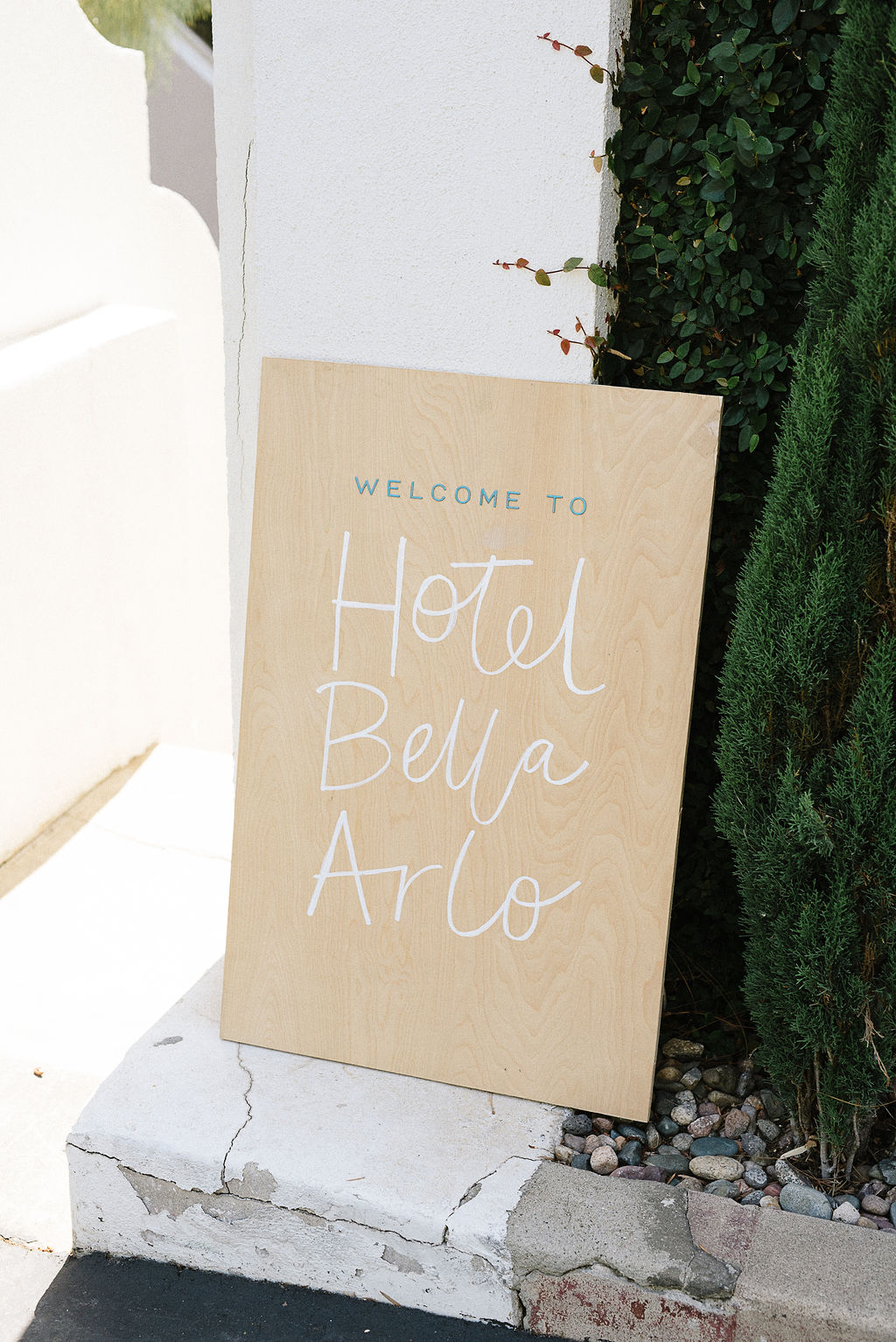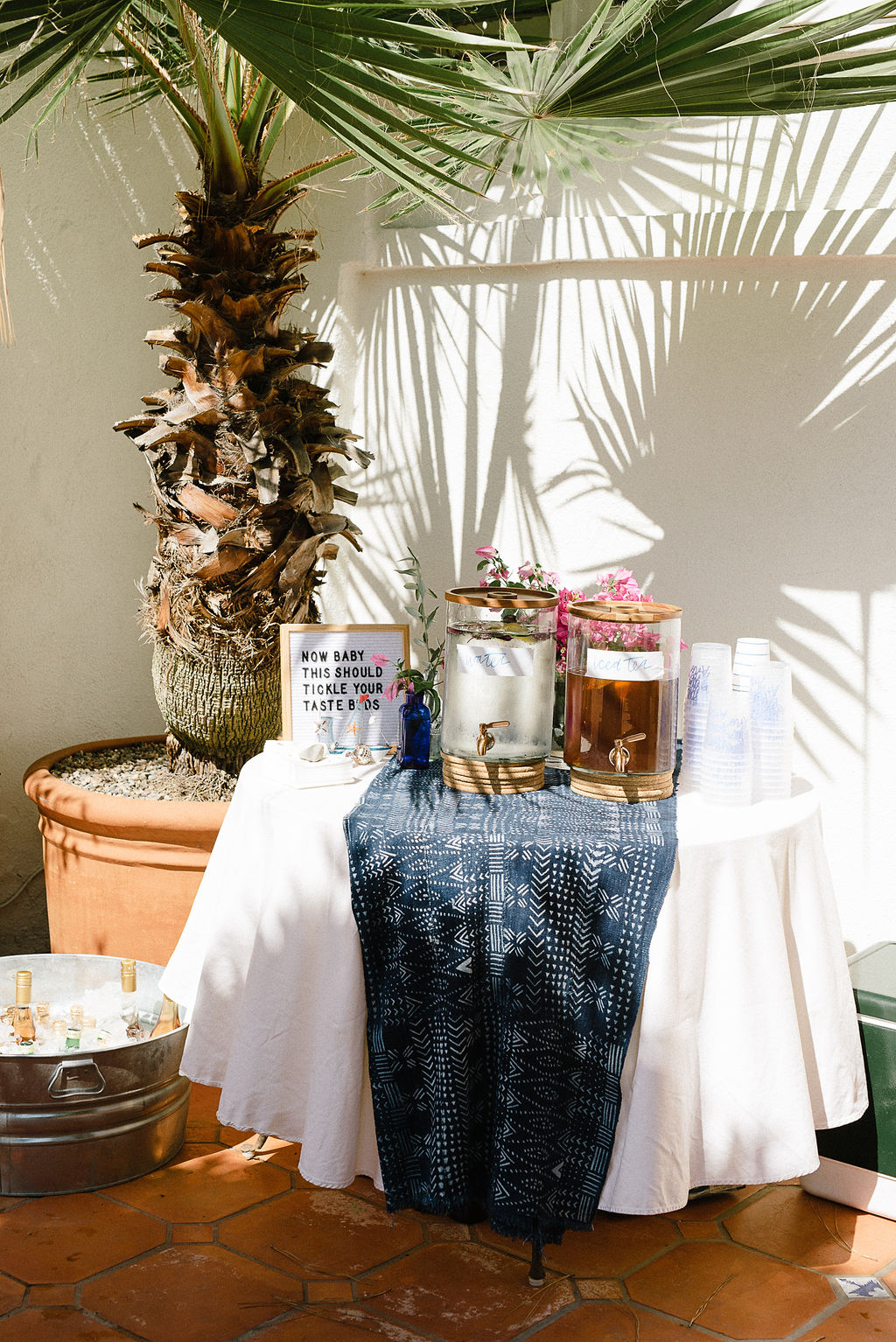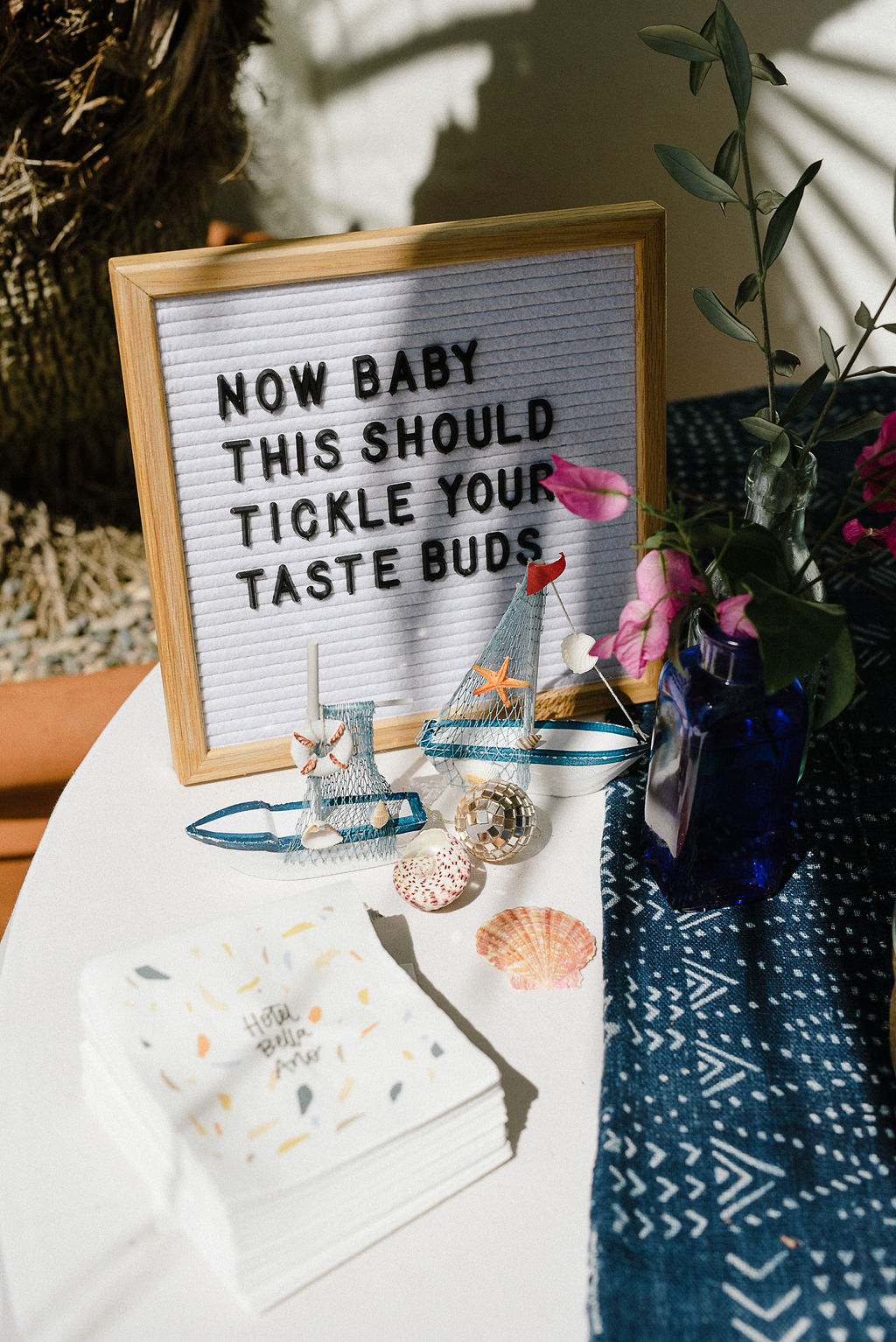 in the second movie she calls the hotel "the hotel bella donna", so i loved the idea of using the bella arlo (yes i know its bello but bella sounds cuter!) as the central theme. i hand wrote the logo for the party and used it on all the custom goods. i focused on making the party feel greek but with nods to disco and dozens of obscure references to the movies that only someone who watched mamma mia 800 times would understand. so me and gid basically.
i decorated all the tables with little boats and disco ball ornaments straight from our christmas decoration box. i got the seashells from the dollar store and i casually threw those all over the tables too.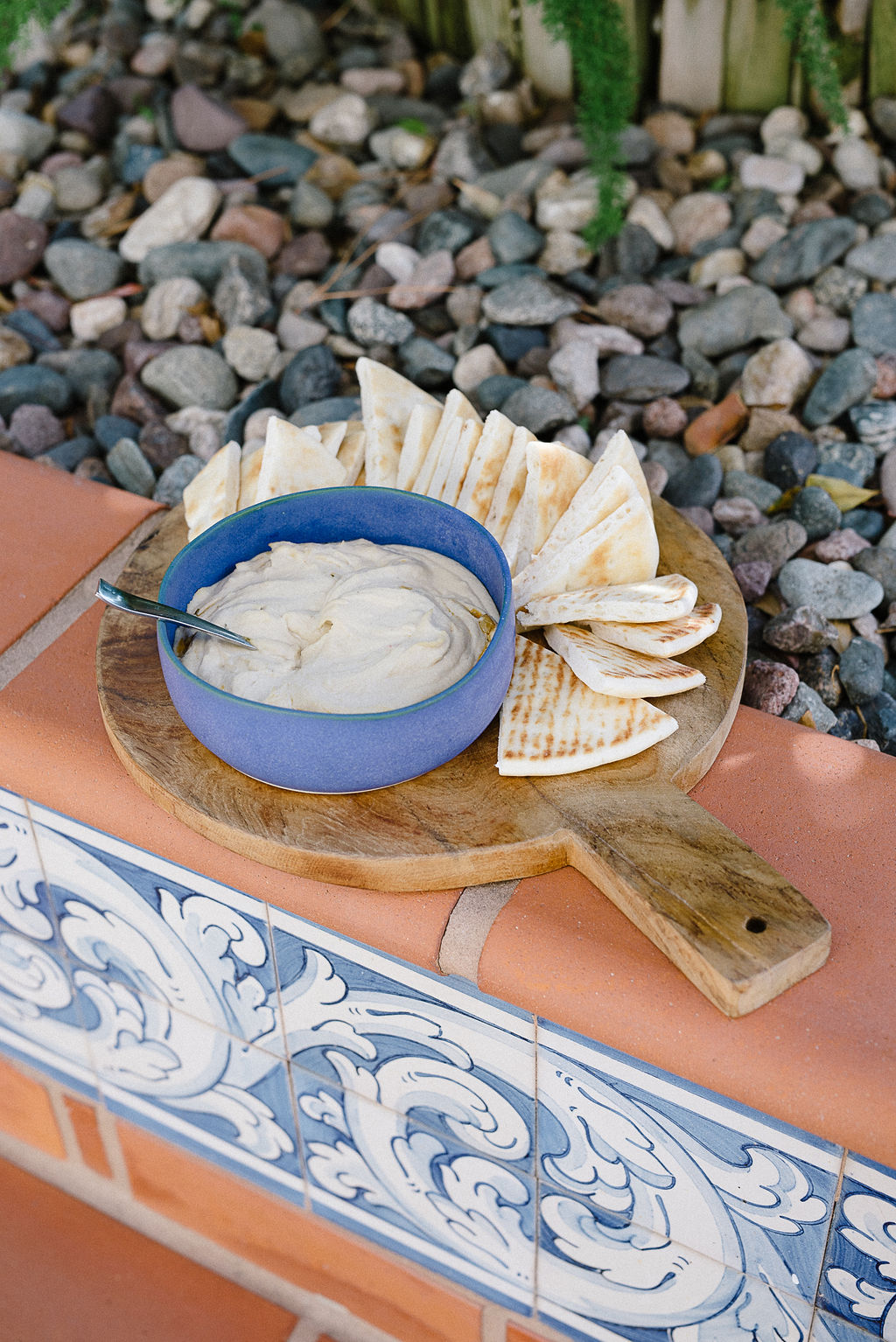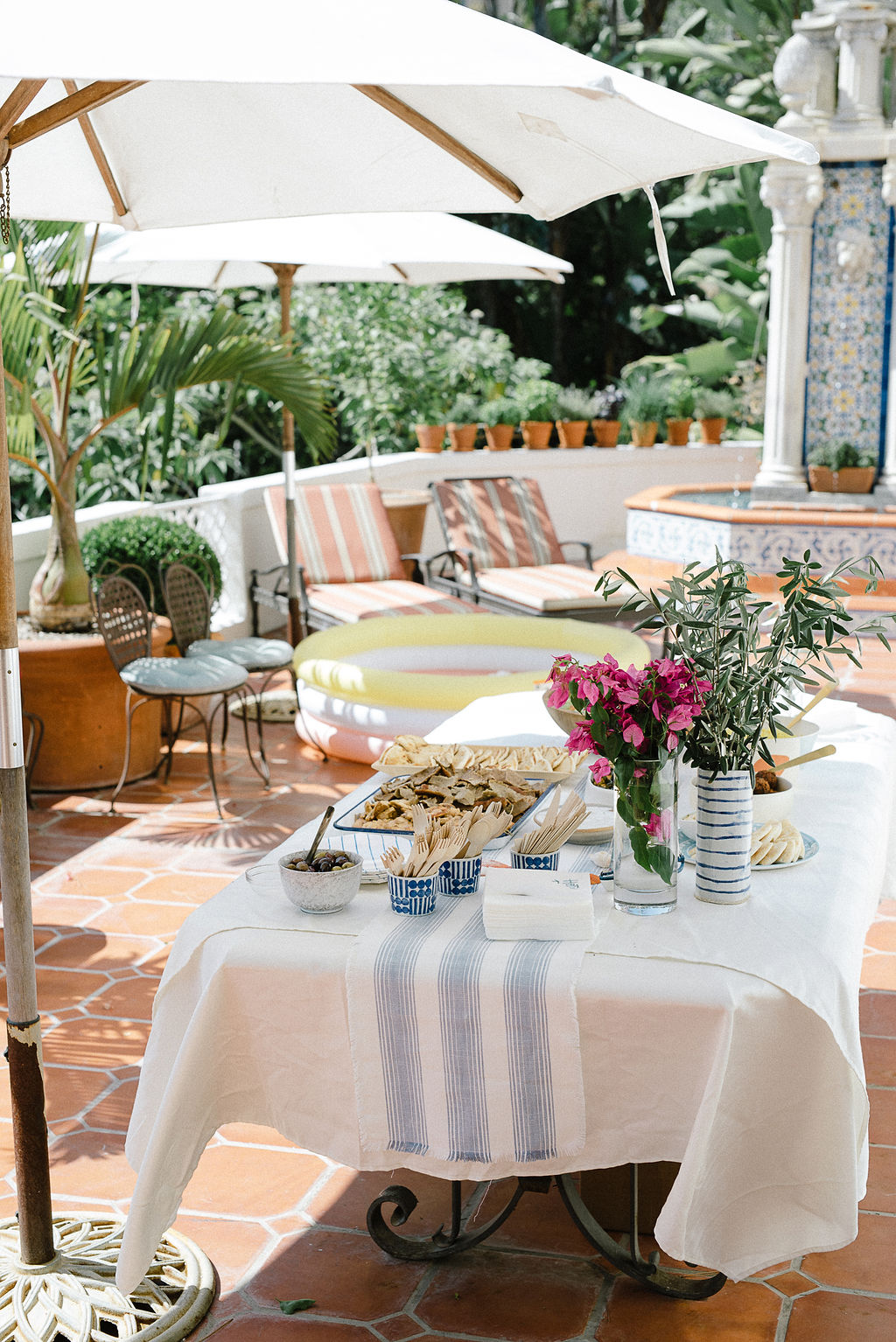 i actually had more blue vases and dishes than i realized, so i used all of them and for florals, i just foraged olive branches from my backyard and bougainvillea from our friends jeff and kellys house— you know, since we needed some!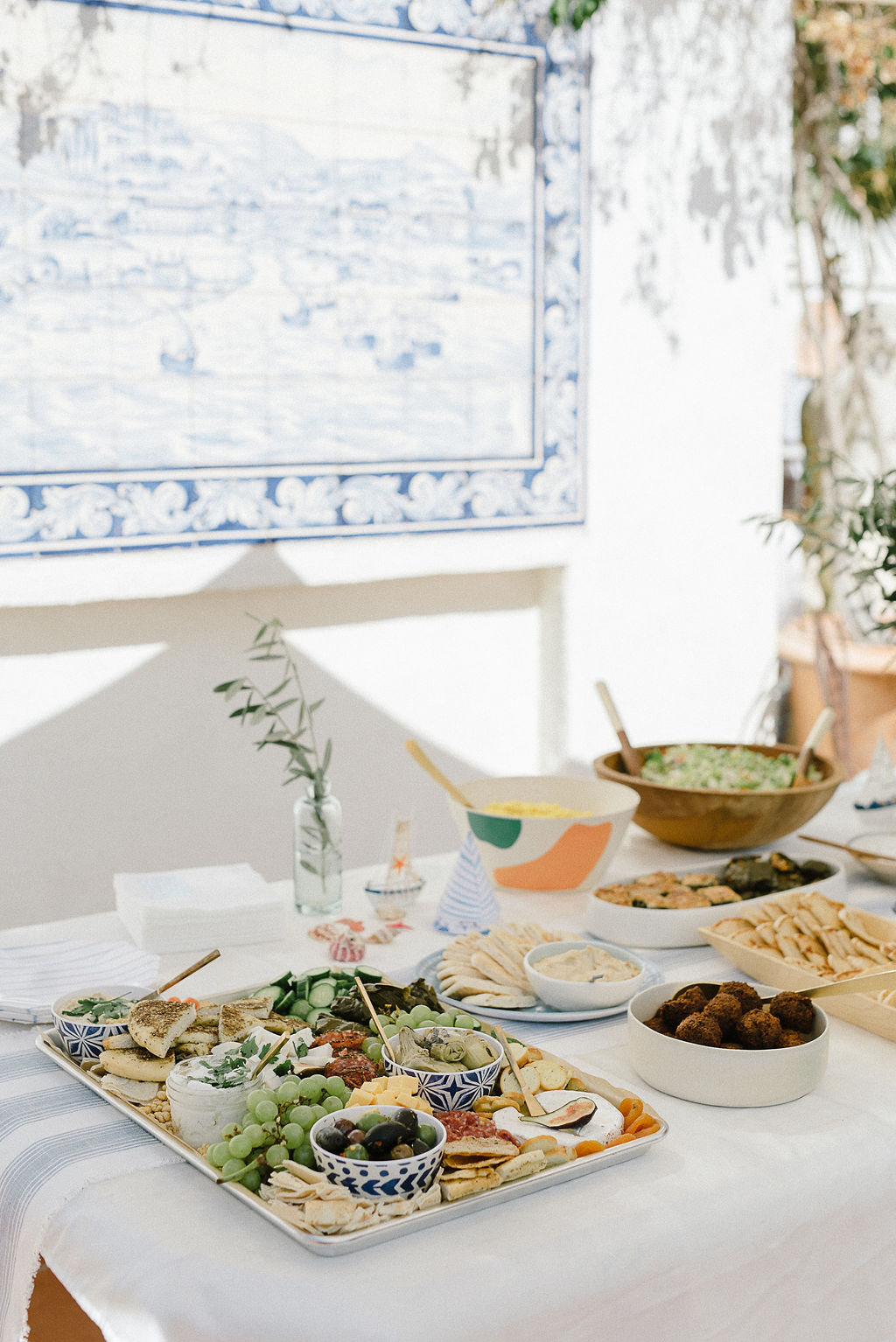 my friend sophie made that insane mezze board! the rest of the food was catered from a place we love to get takeout from– last year we made most of the food and it was a GIANT PAIN so i was happy to spend some extra money this year and relieve the stress. but gid made salmon and it was delicious.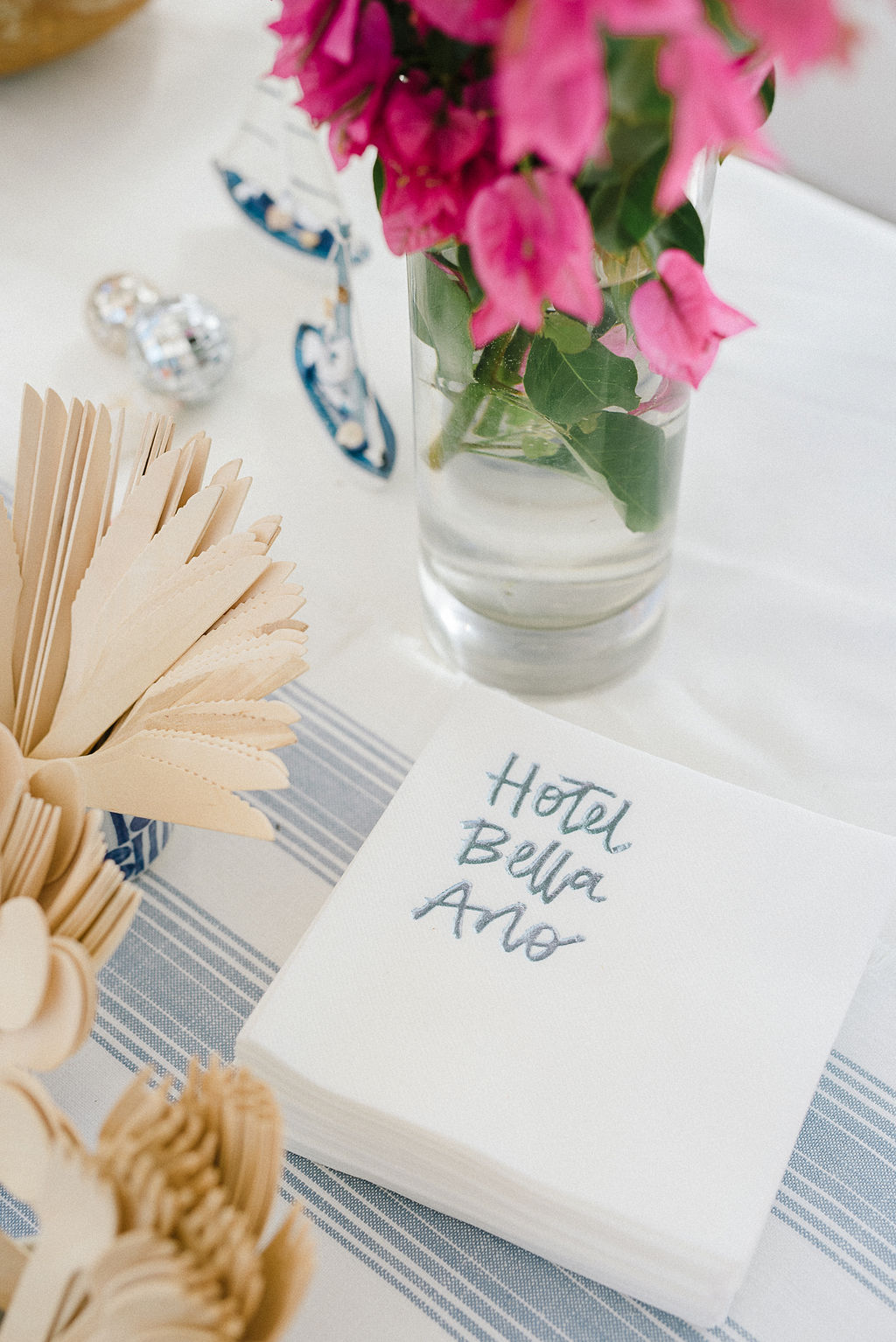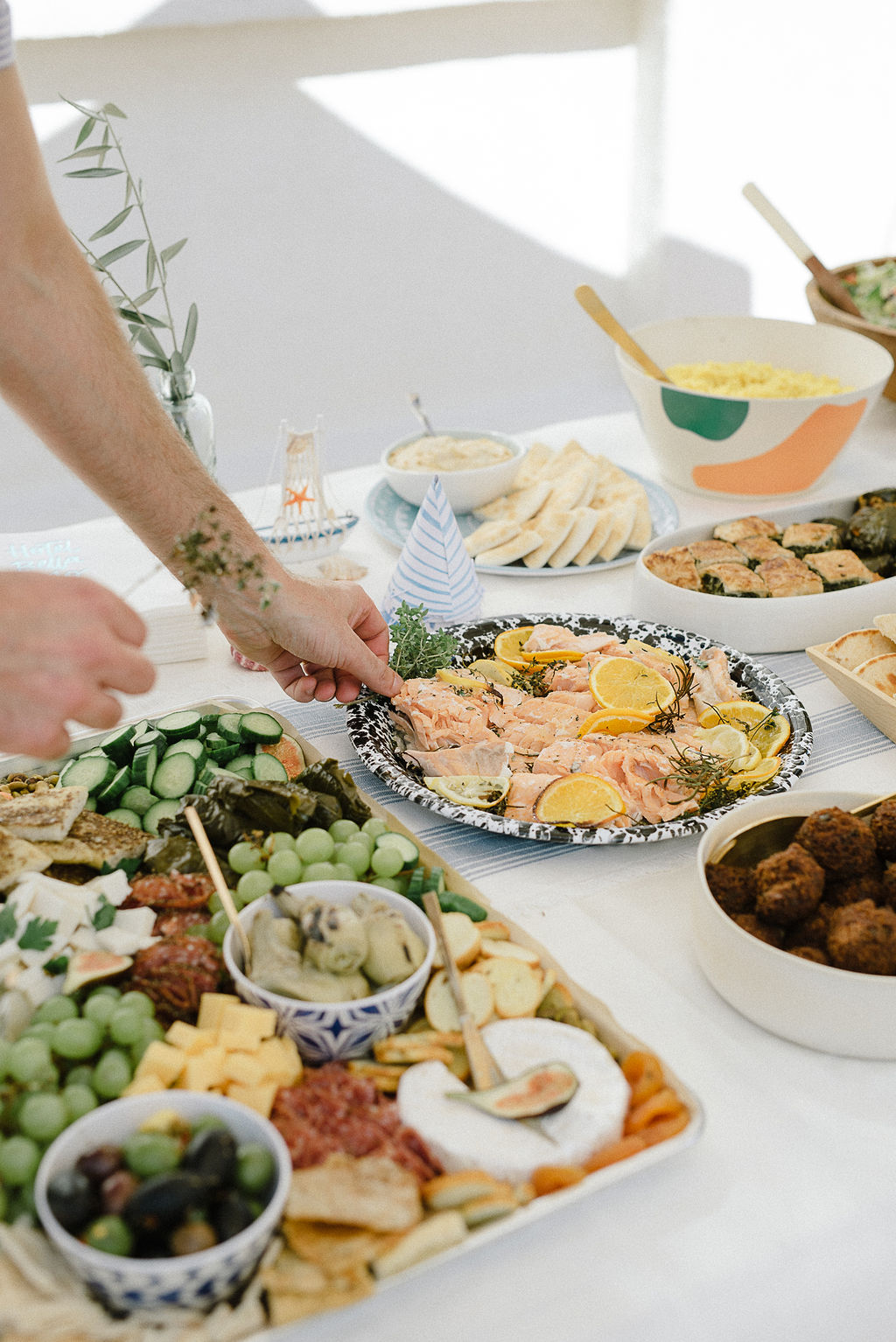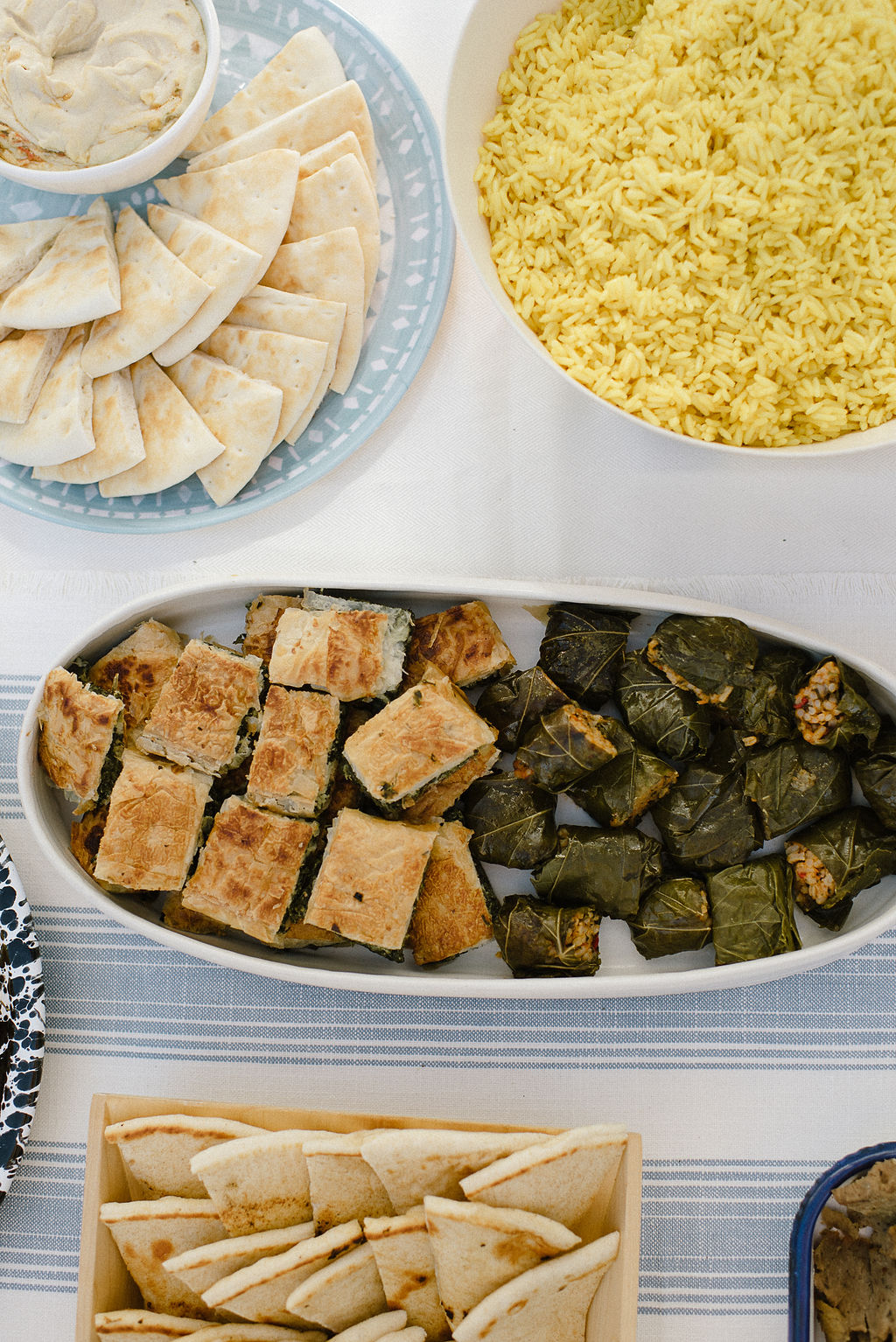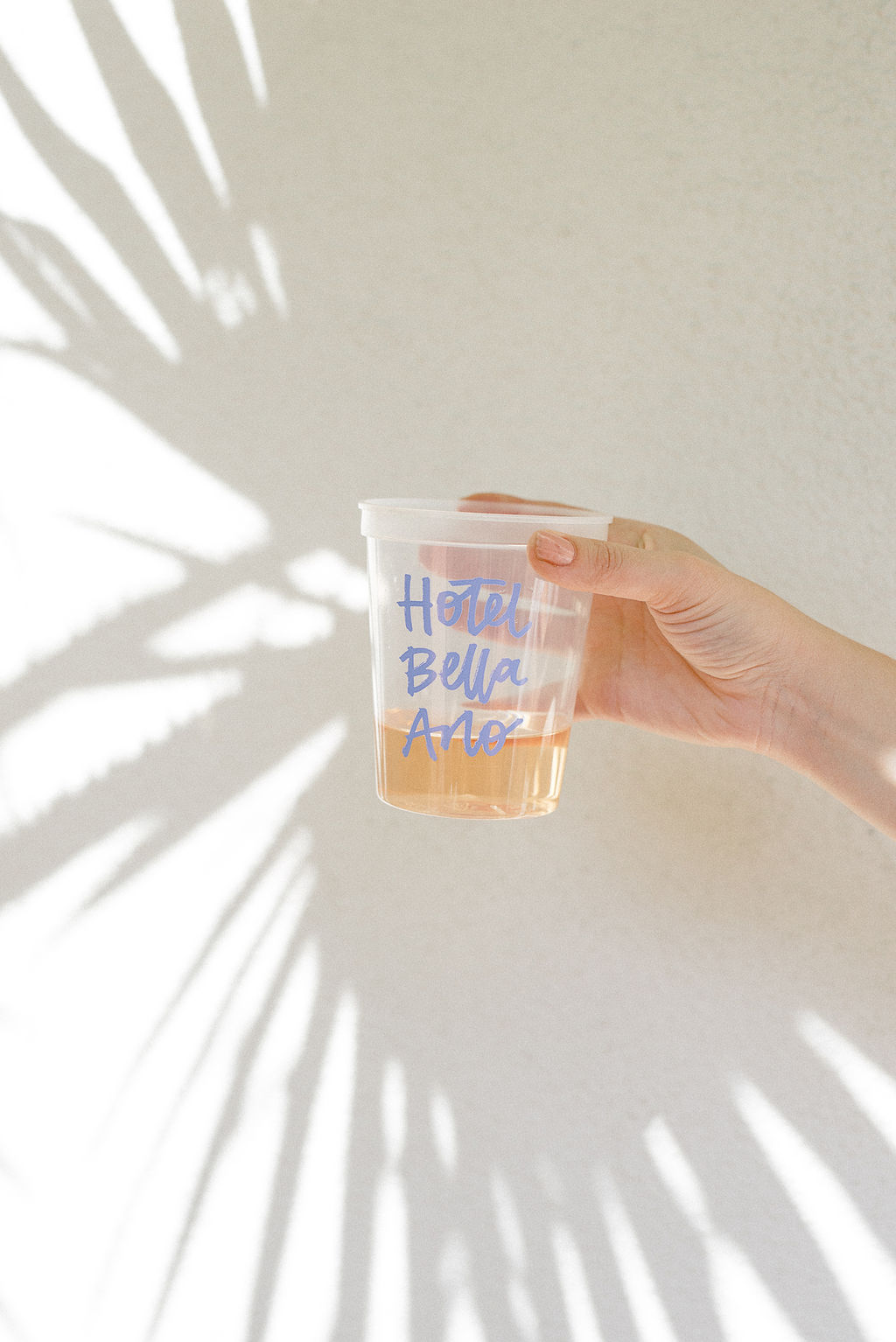 i had the hotel bella arlo logo printed onto cups from for your party. we did these for arlos first birthday too and i still use them for water every night so i was excited to make more.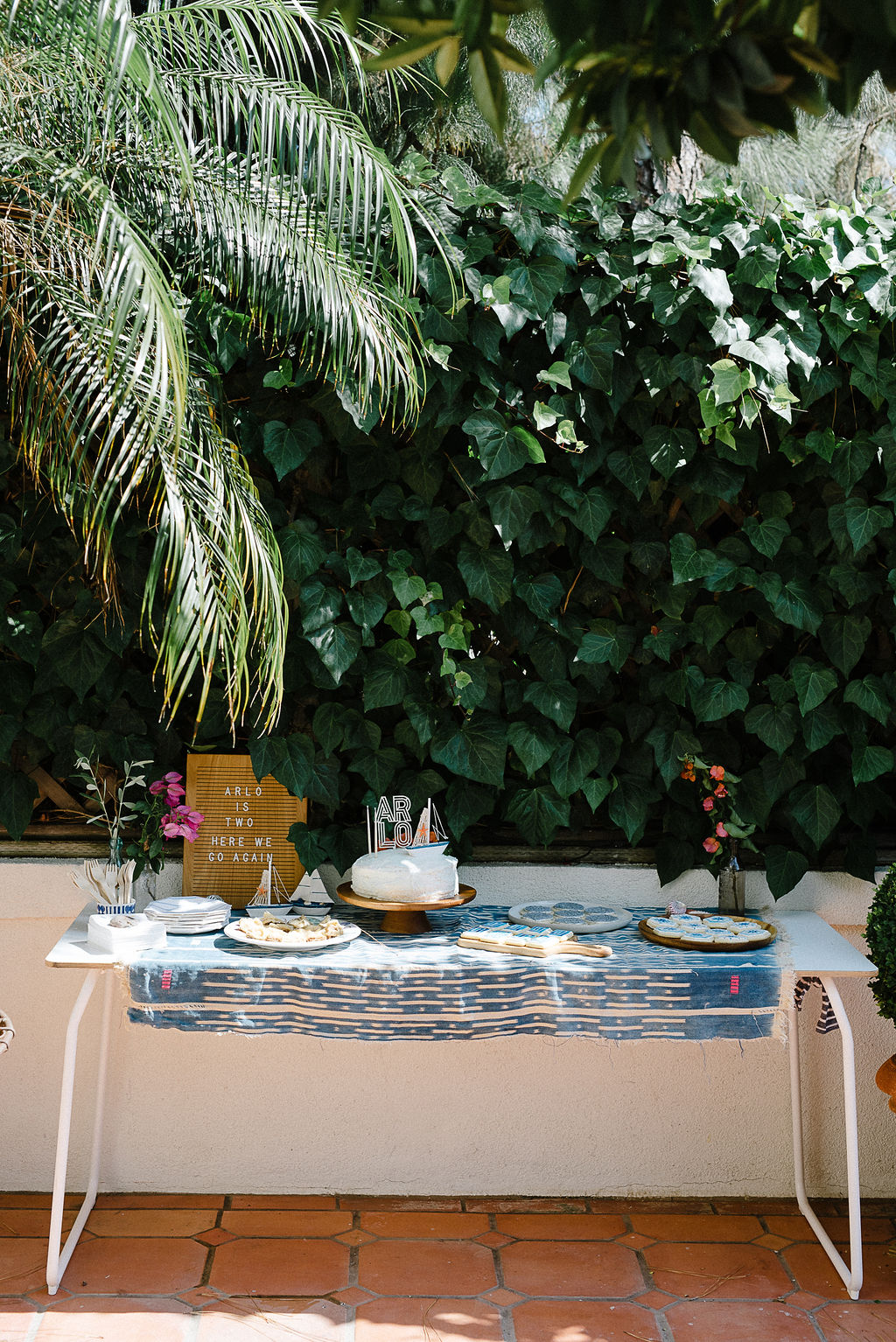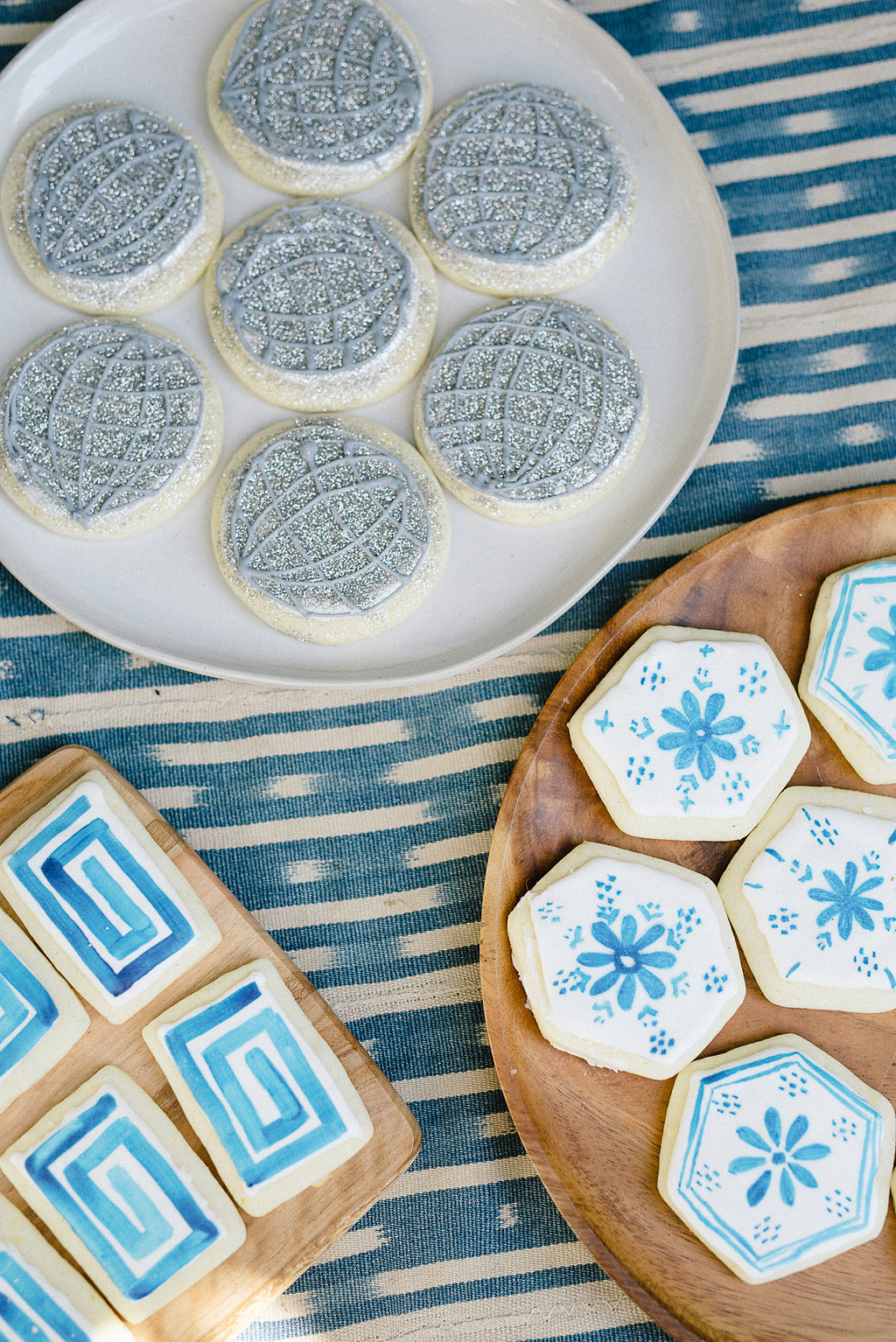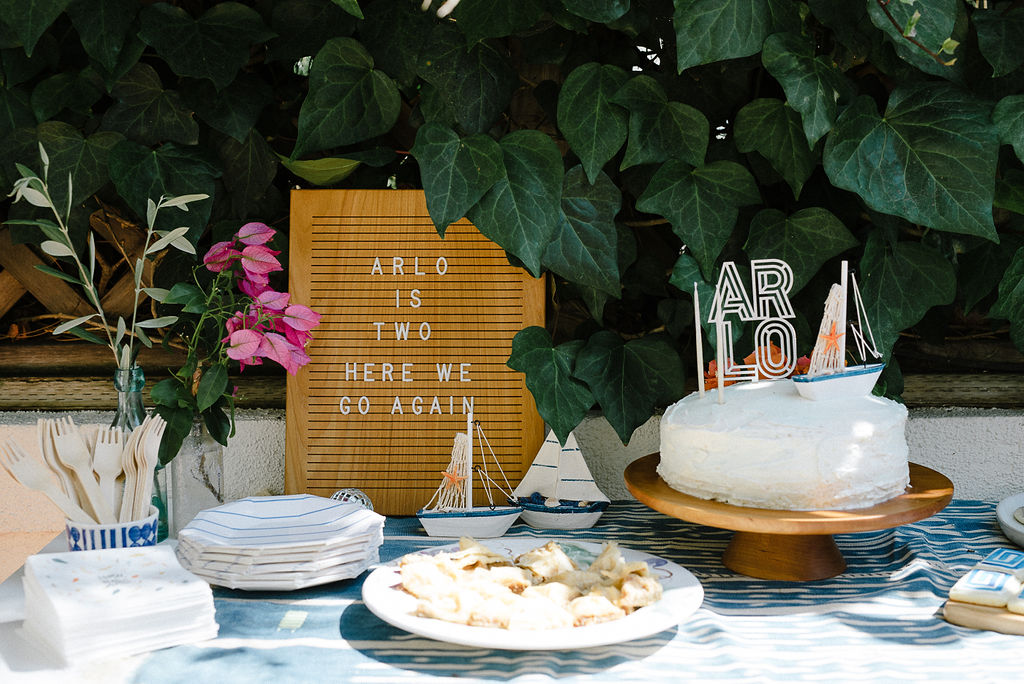 my sister in law made the cookies— can you believe them?! i had her do two greek inspired designs and disco balls of course. so in love with them.
i made the cake– it turned out REAL wobbly because i broke it multiple times, you can't really tell from photos but i added a light blue wash to the frosting and had the cutest custom cake topper made by everlaser. course i also plopped a boat on it.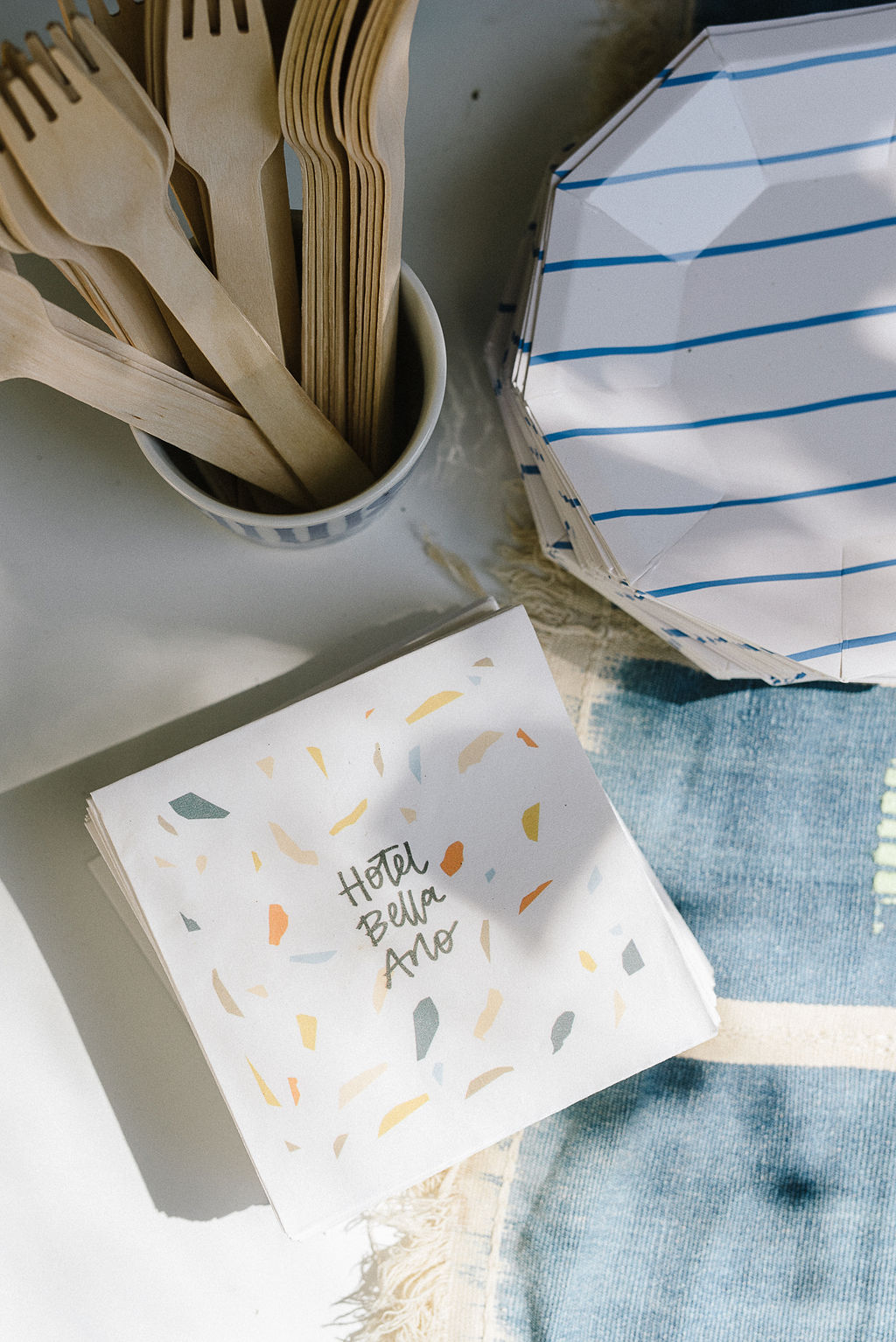 the custom cocktail napkins were also from for your party– i designed the little terazzo pattern for the evites and reused here– probably spent too much time considering that this was the only place at the party you saw them lol.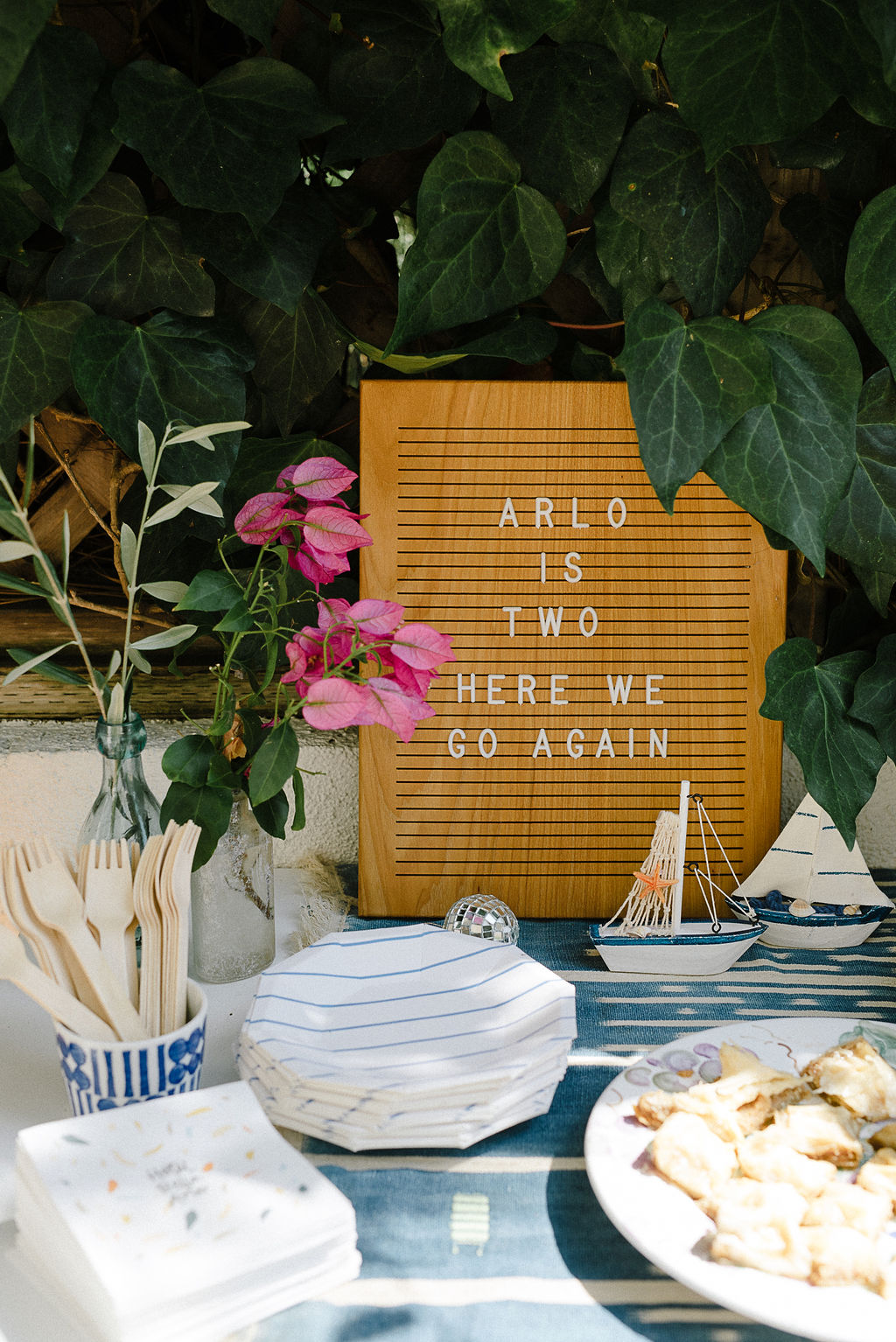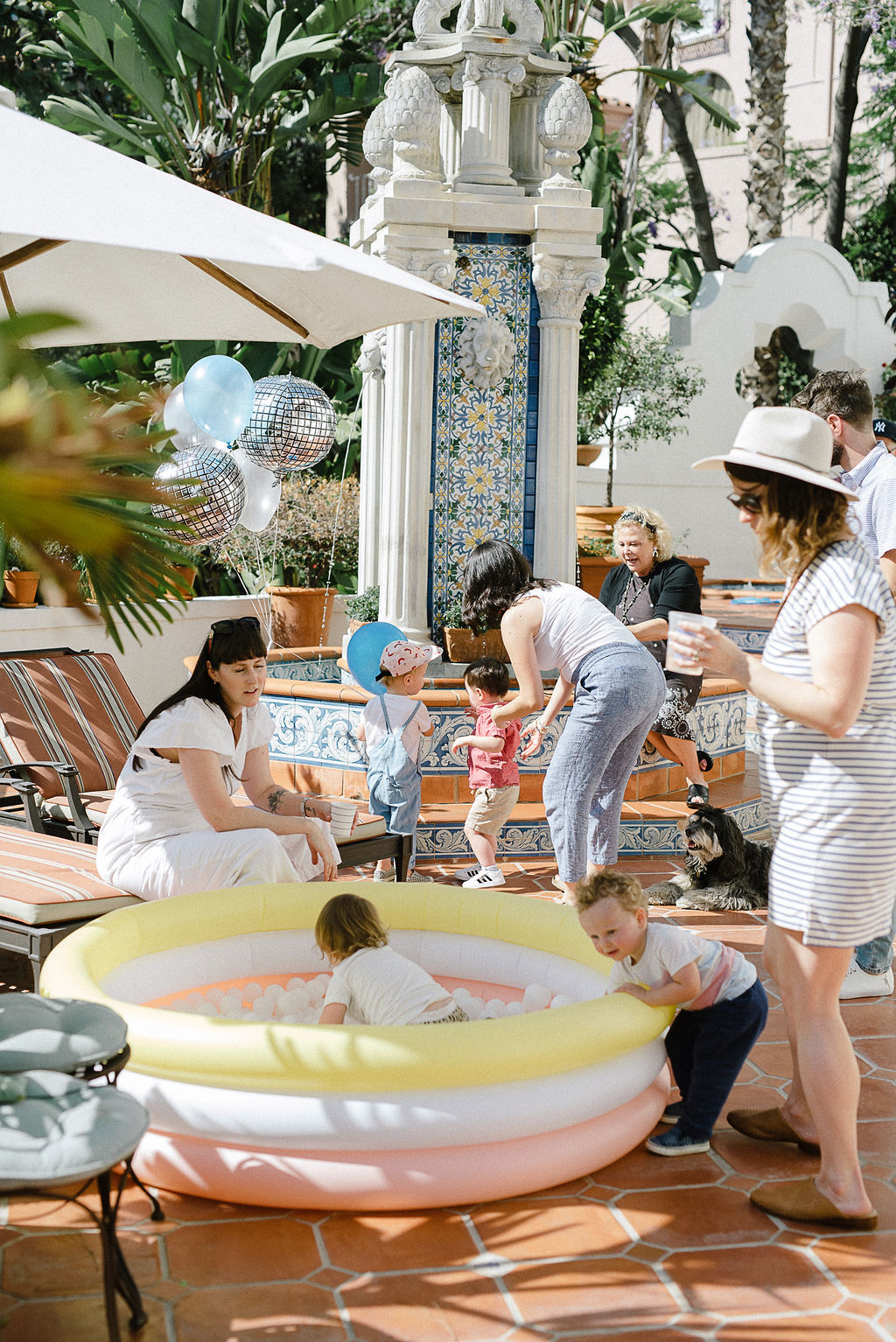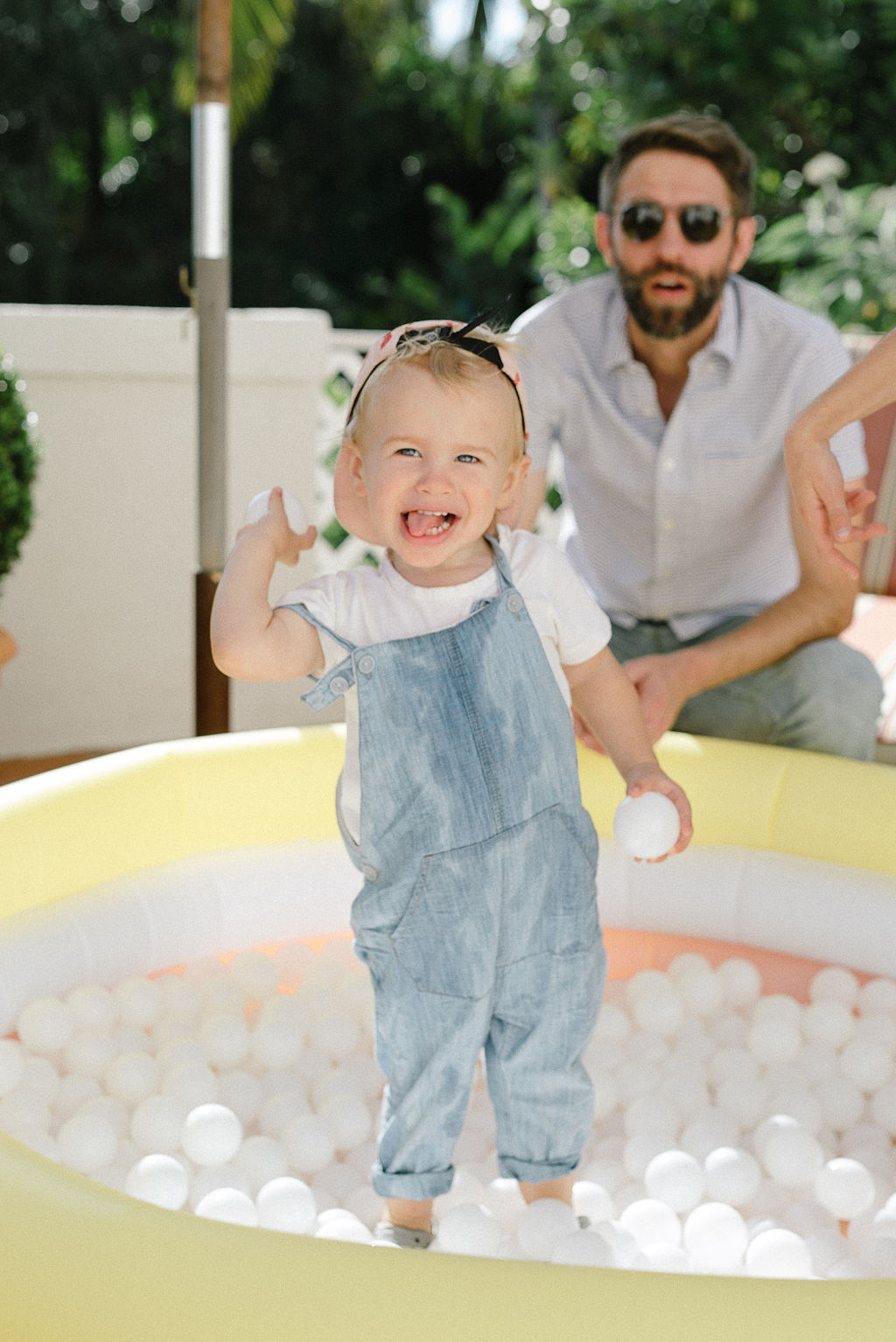 arlo mostly enjoyed the ball pit and the cookies his cousin kept feeding him (and denied it but now we have photographic evidence hahah)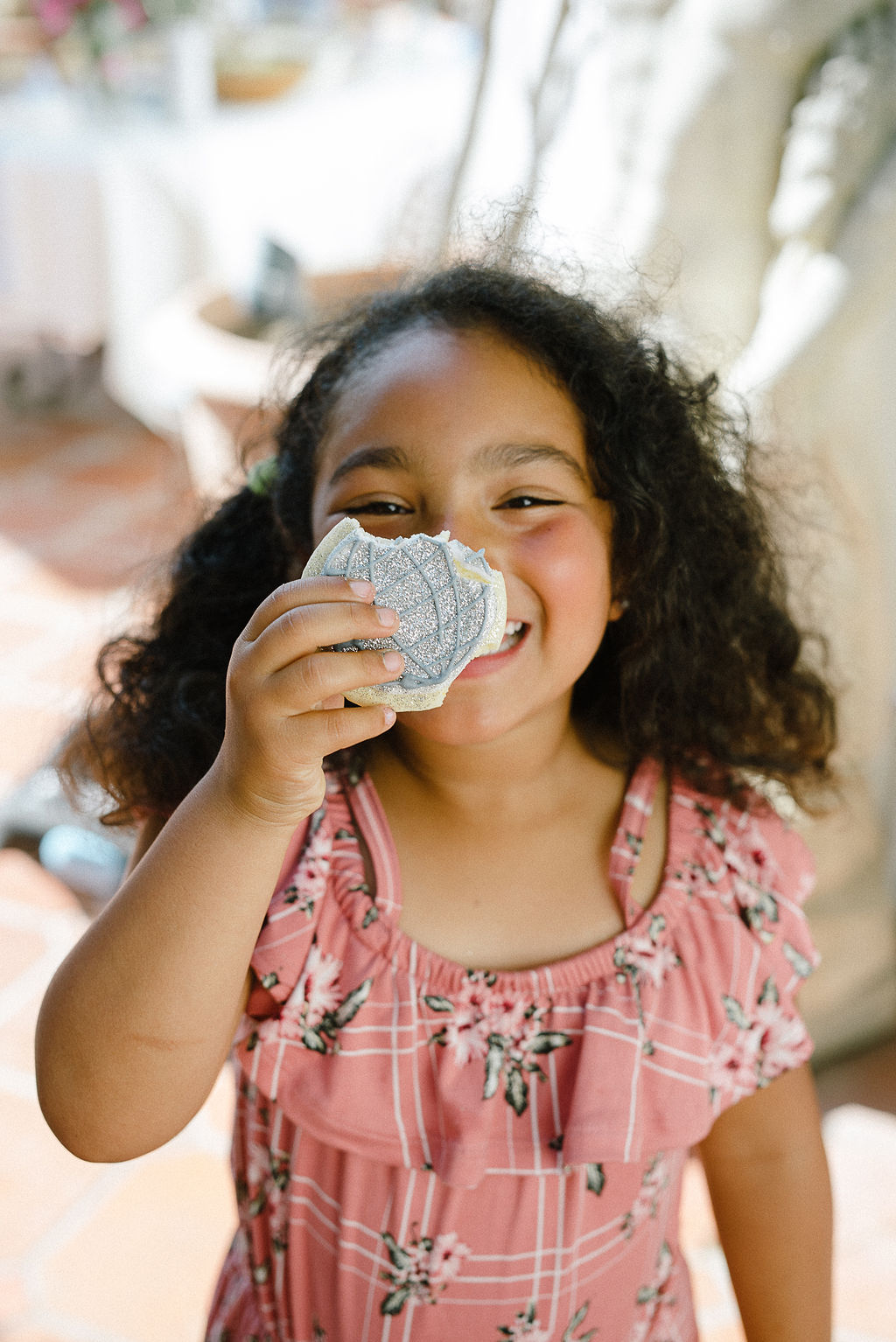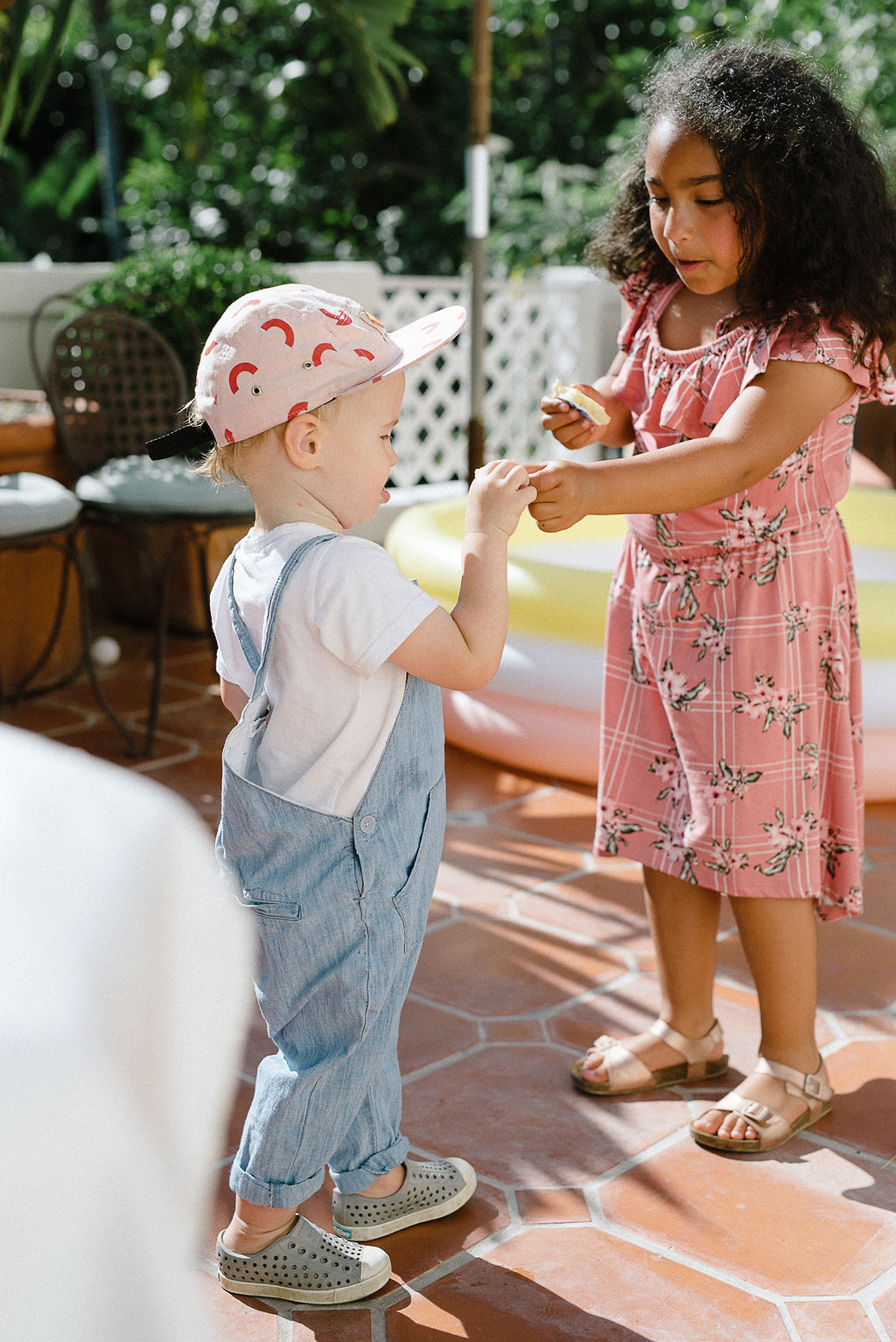 and then my mom and my dad put on the performance of a lifetime– despite both having practiced for weeks, neither of them seemed to know the words to their songs and you couldn't really hear them singing and wow, i'll never forget it hahah. they love arlo so much and proved it big time.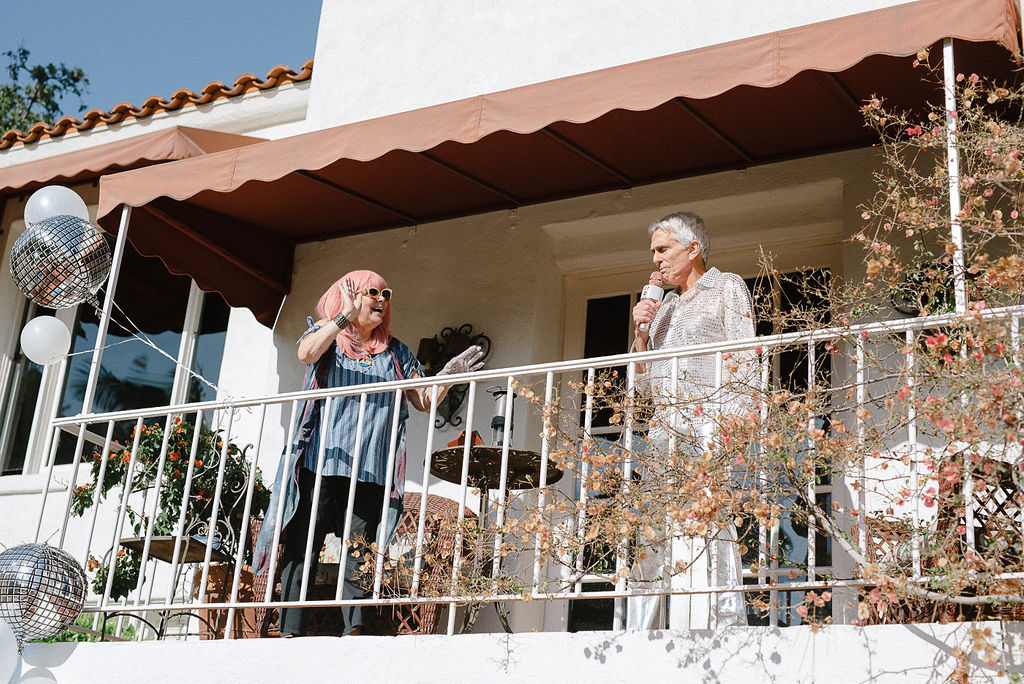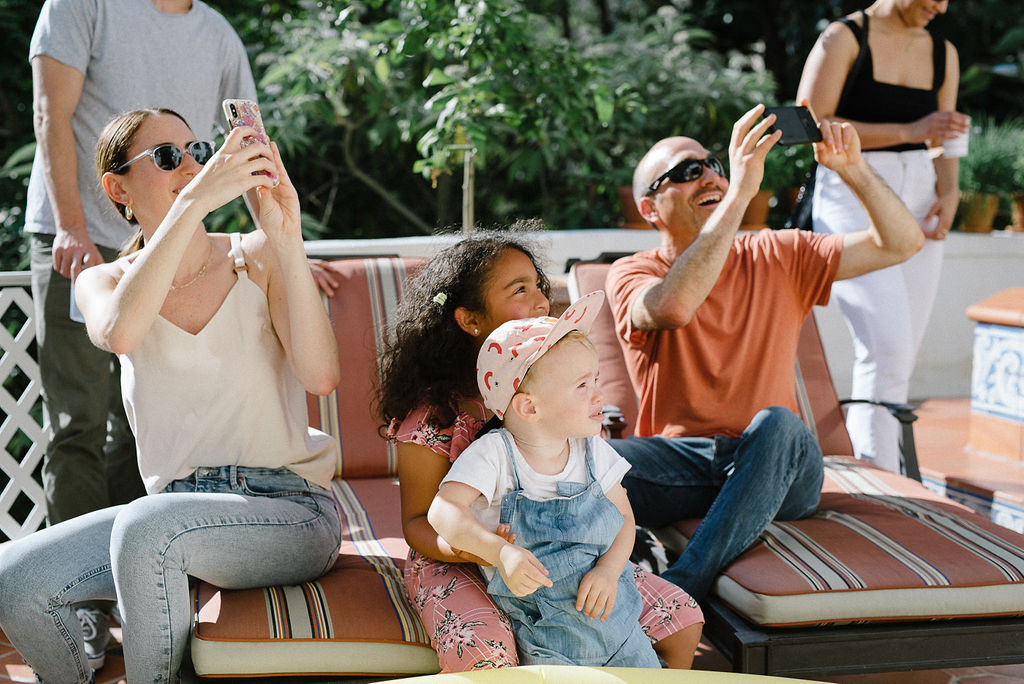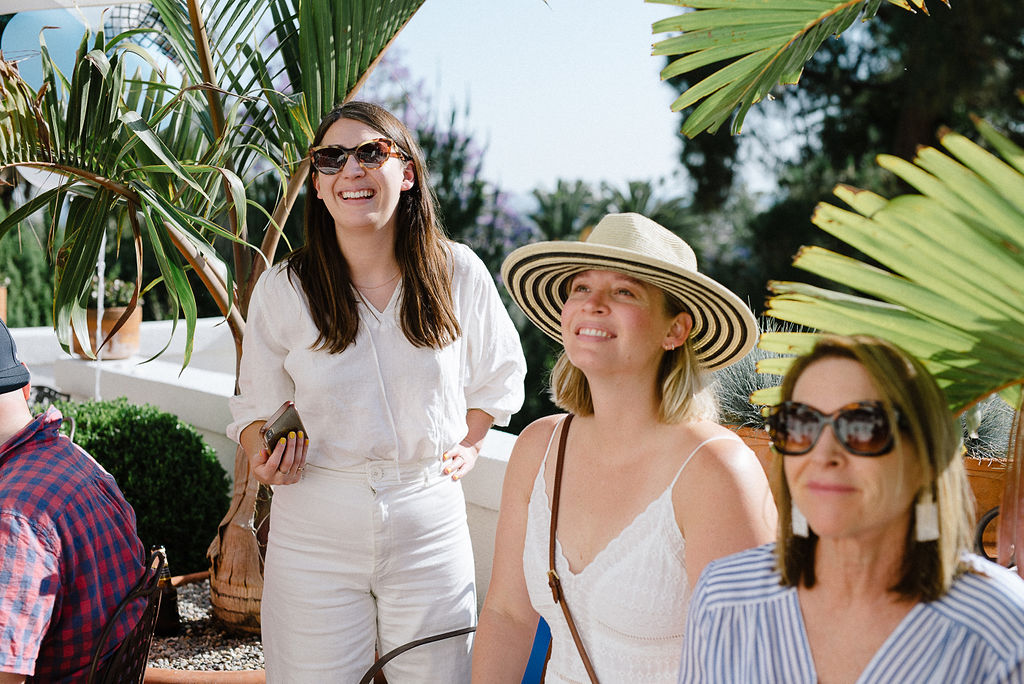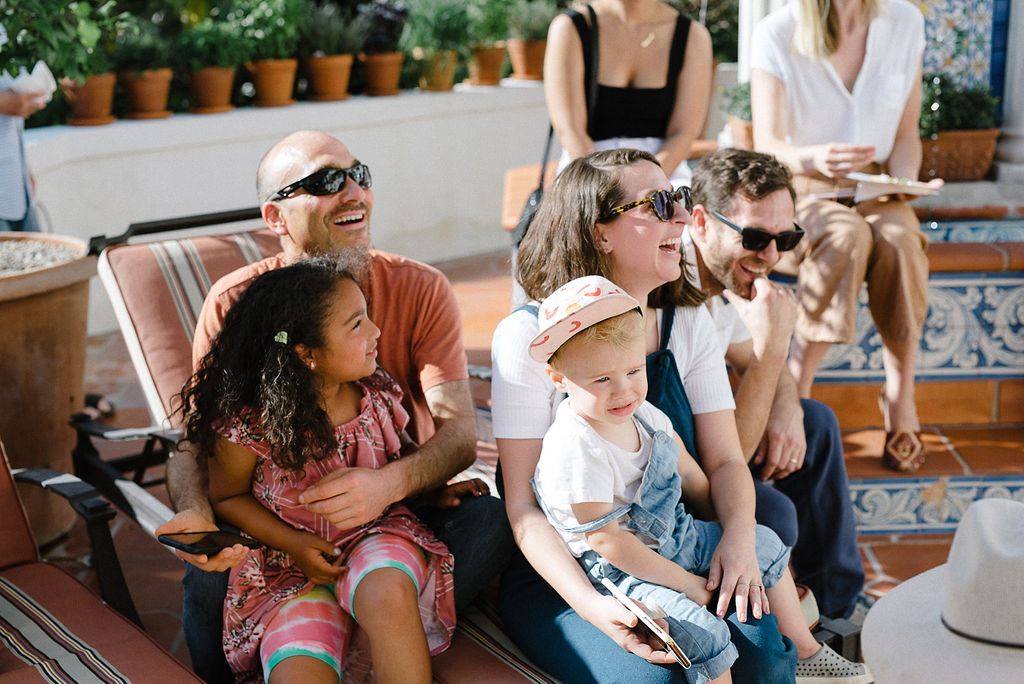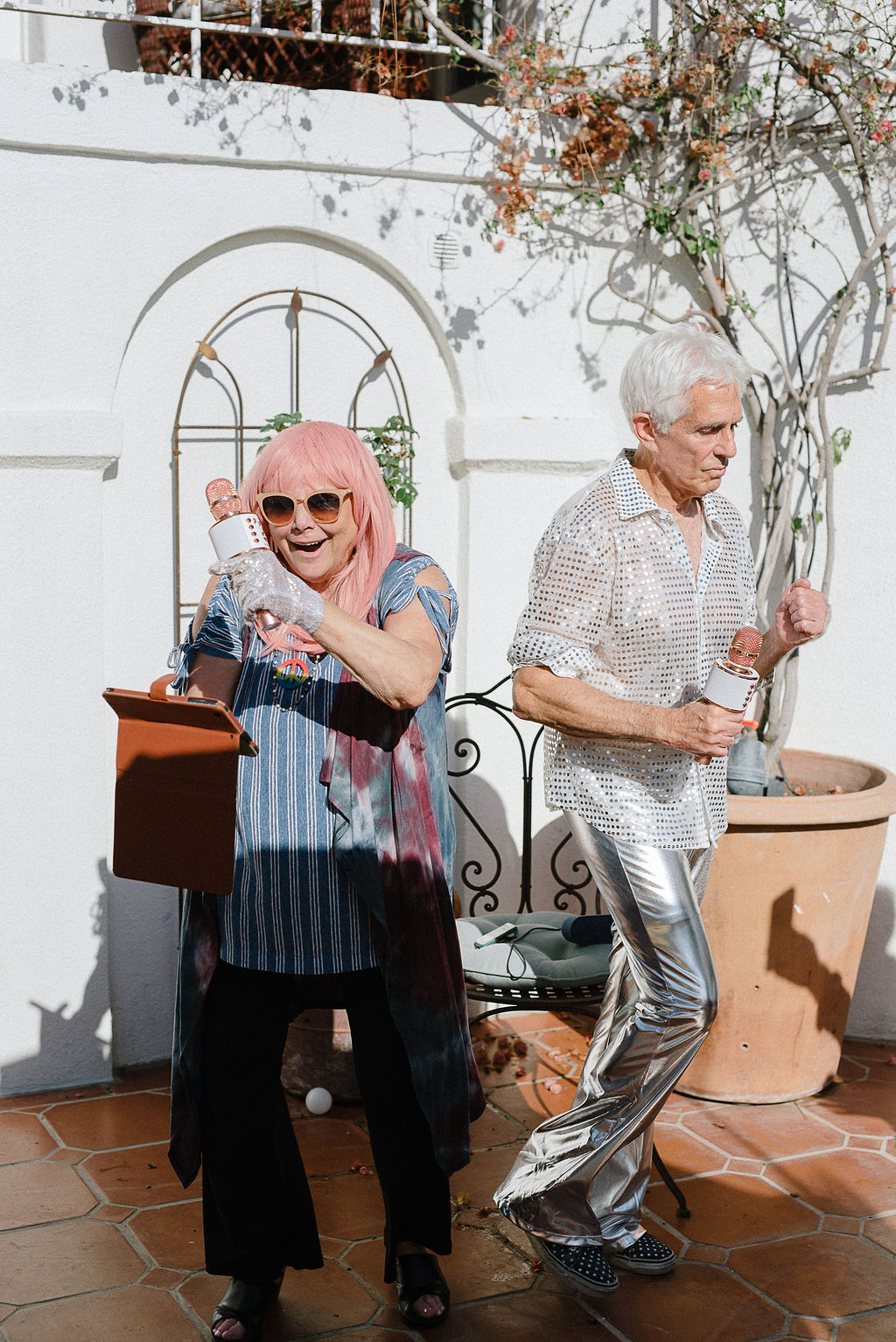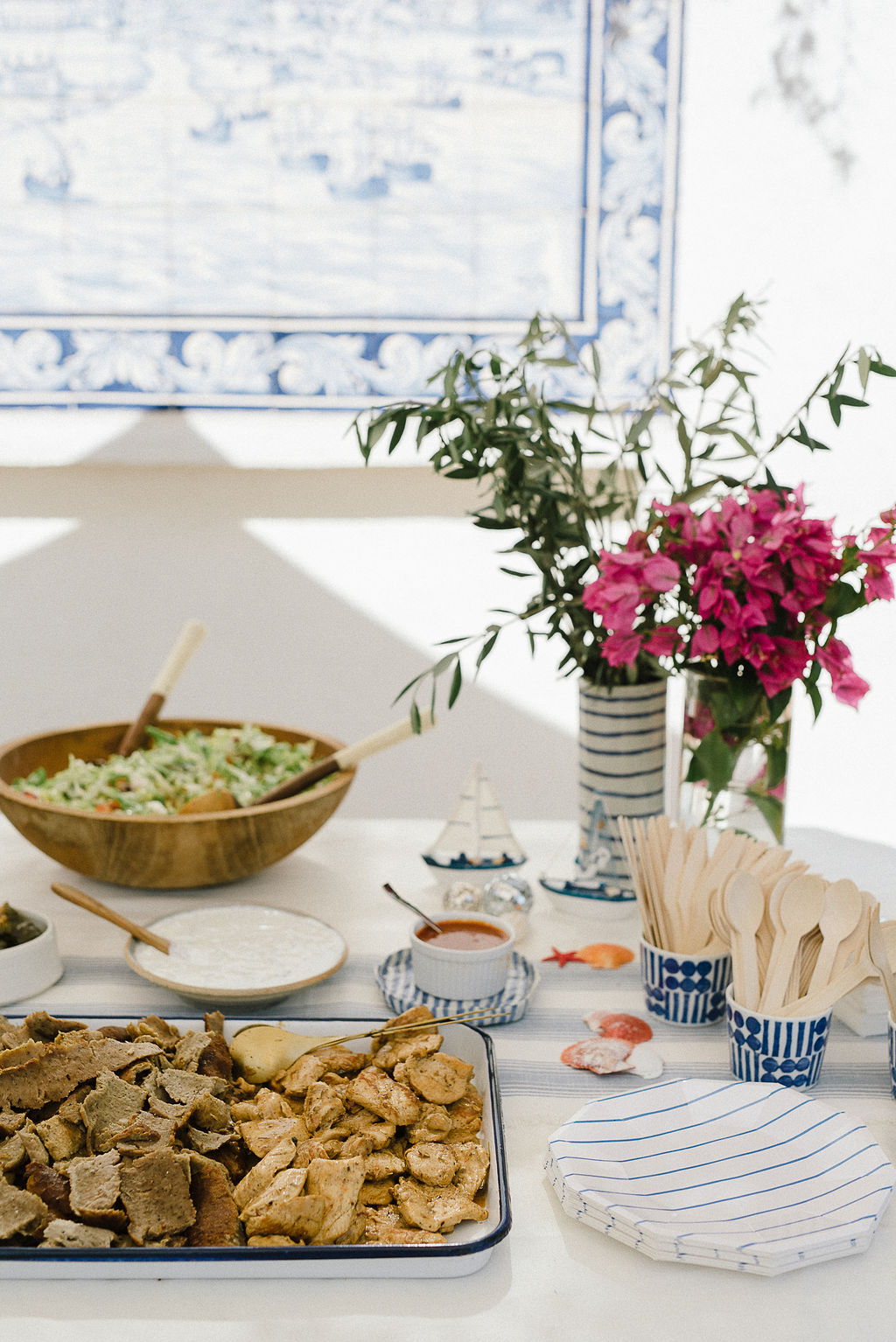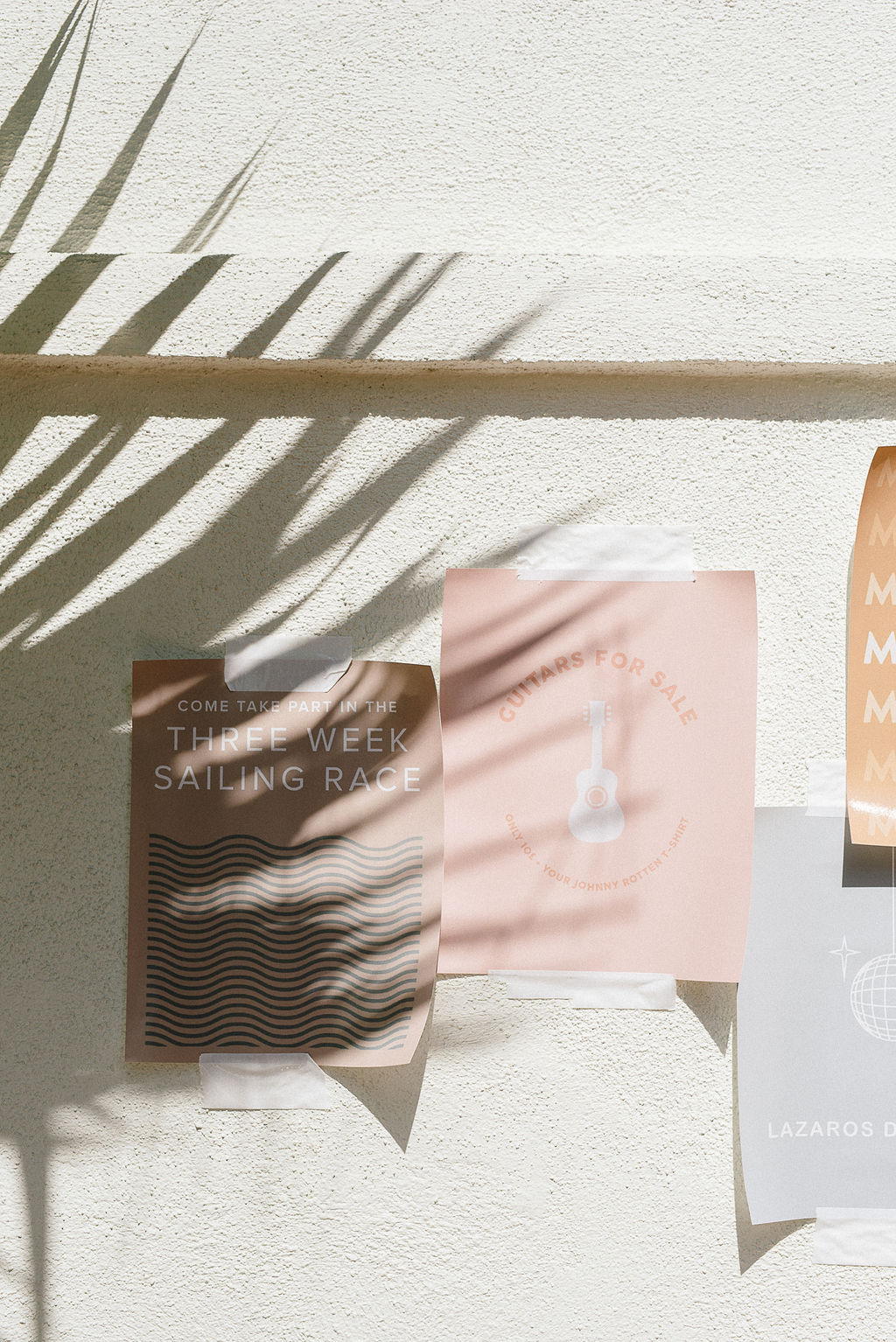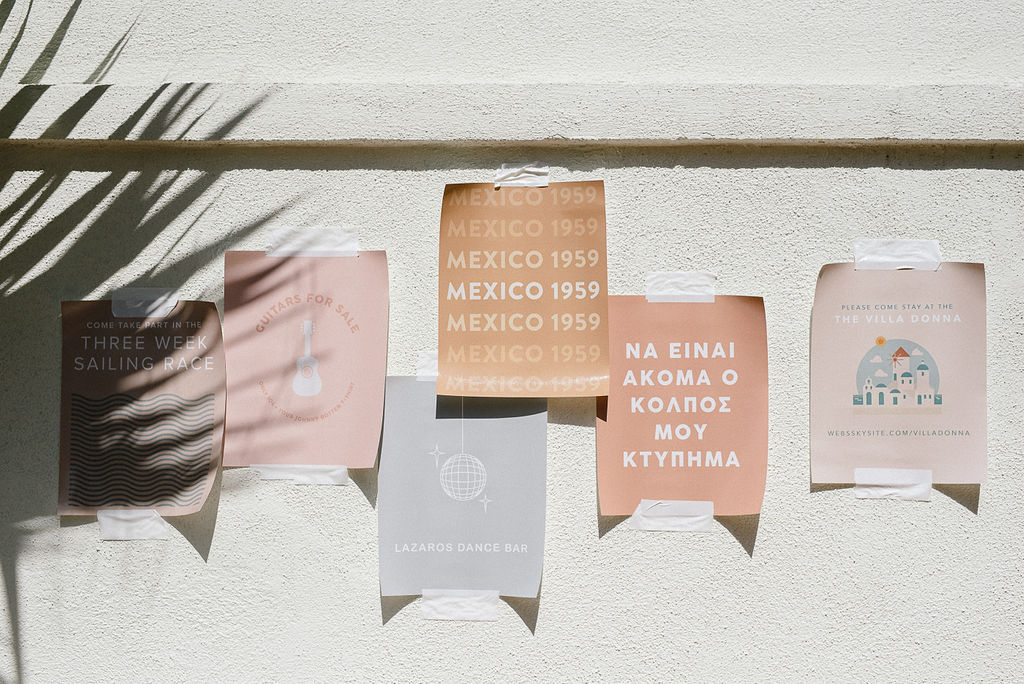 the posters were so fun to design — we came up with each movie reference and thought they were sooo hilar (again, probably just to us). i wanted them to feel like they were posted in an european alley in the 70s lol. i had them printed from mixbook!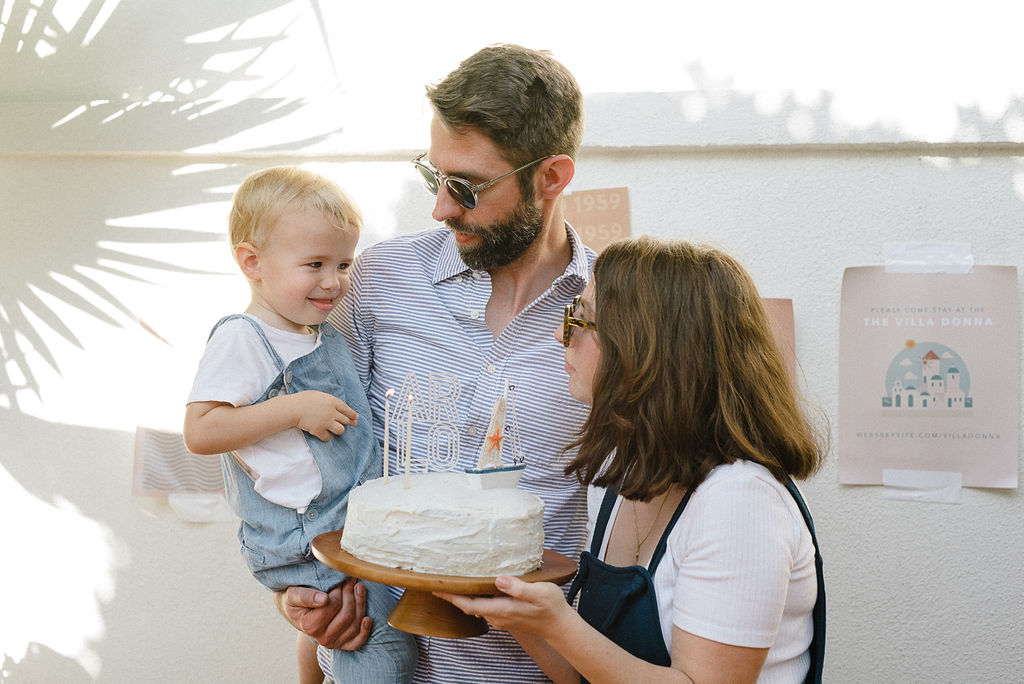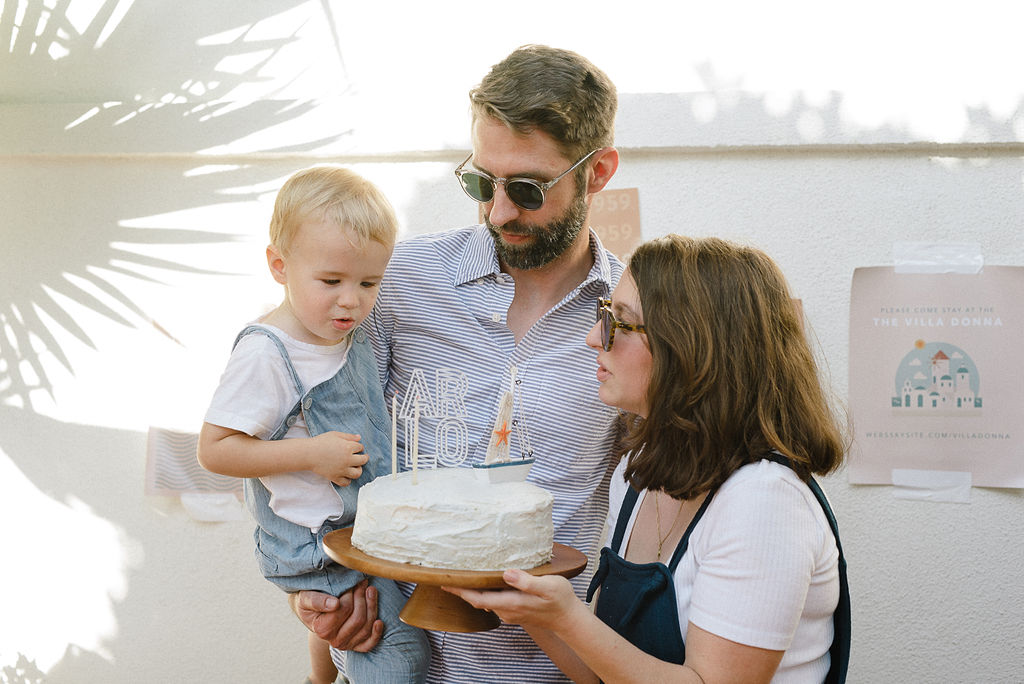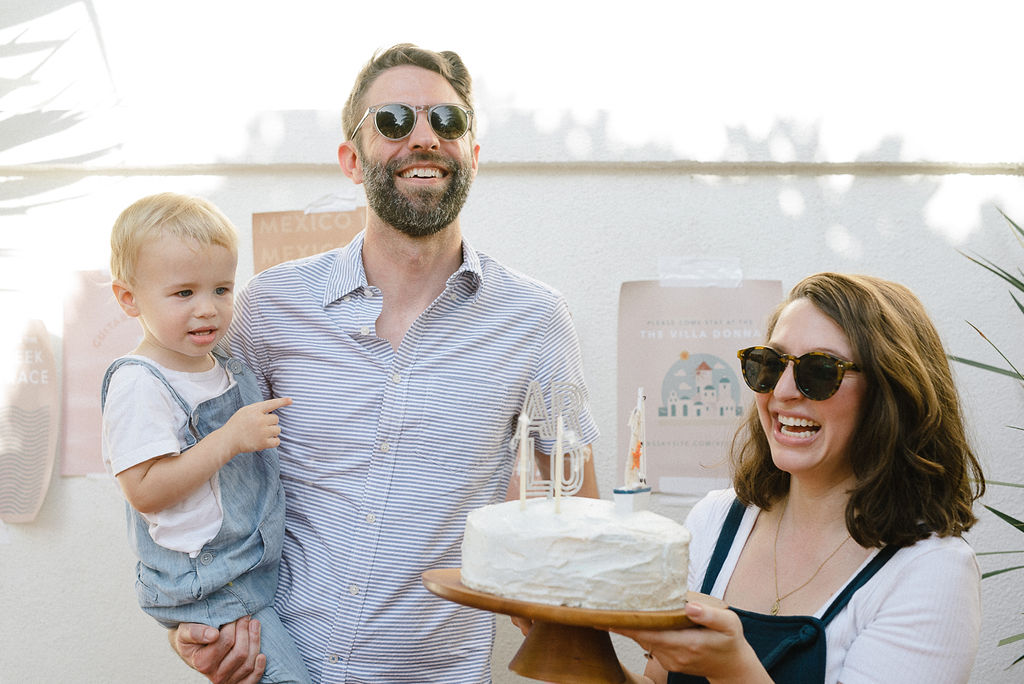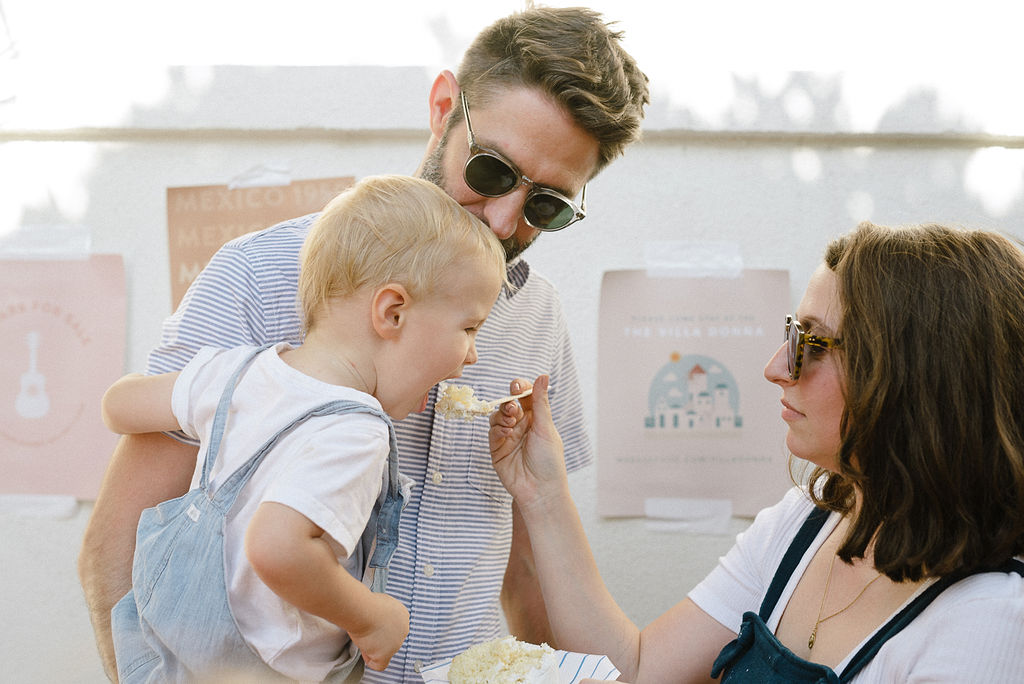 despite being pretty overstimulated for most of the day, arlo actually blew out his candle– we were very proud of him.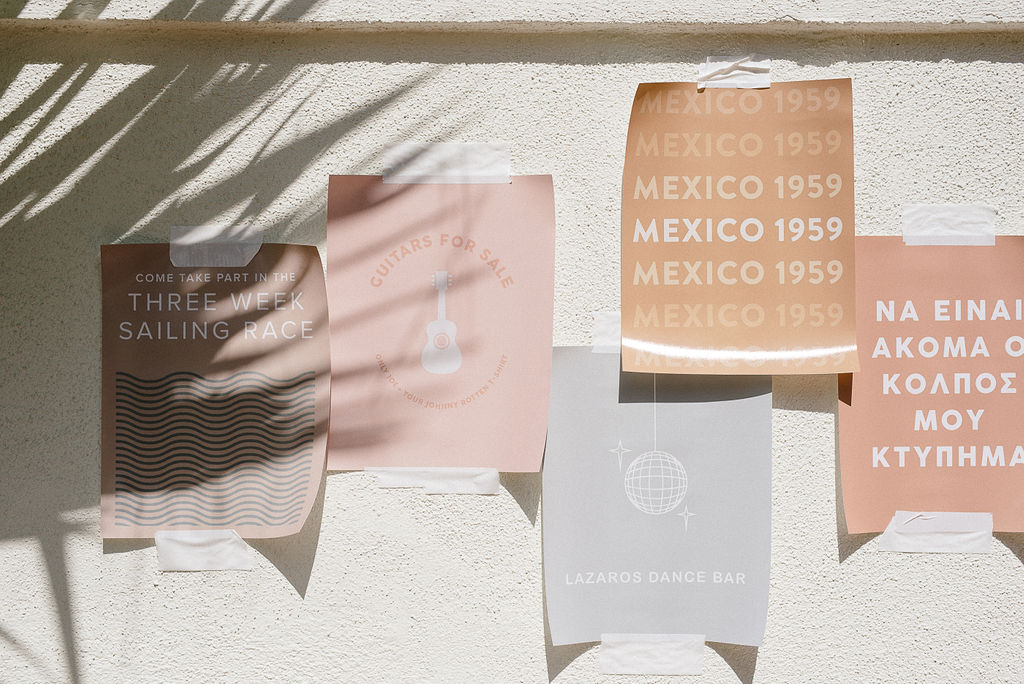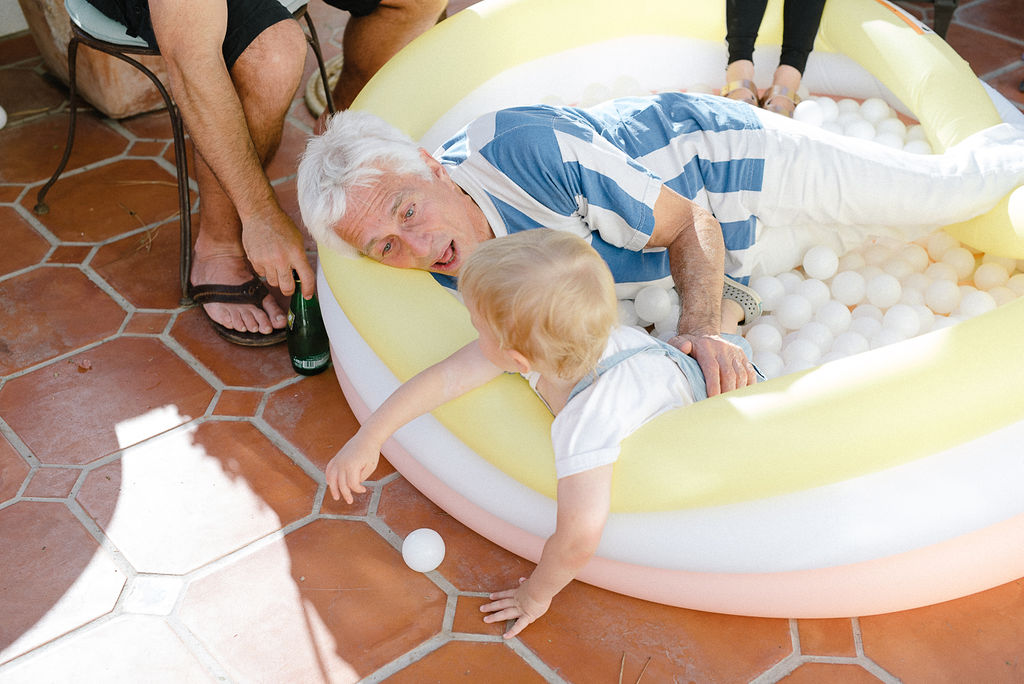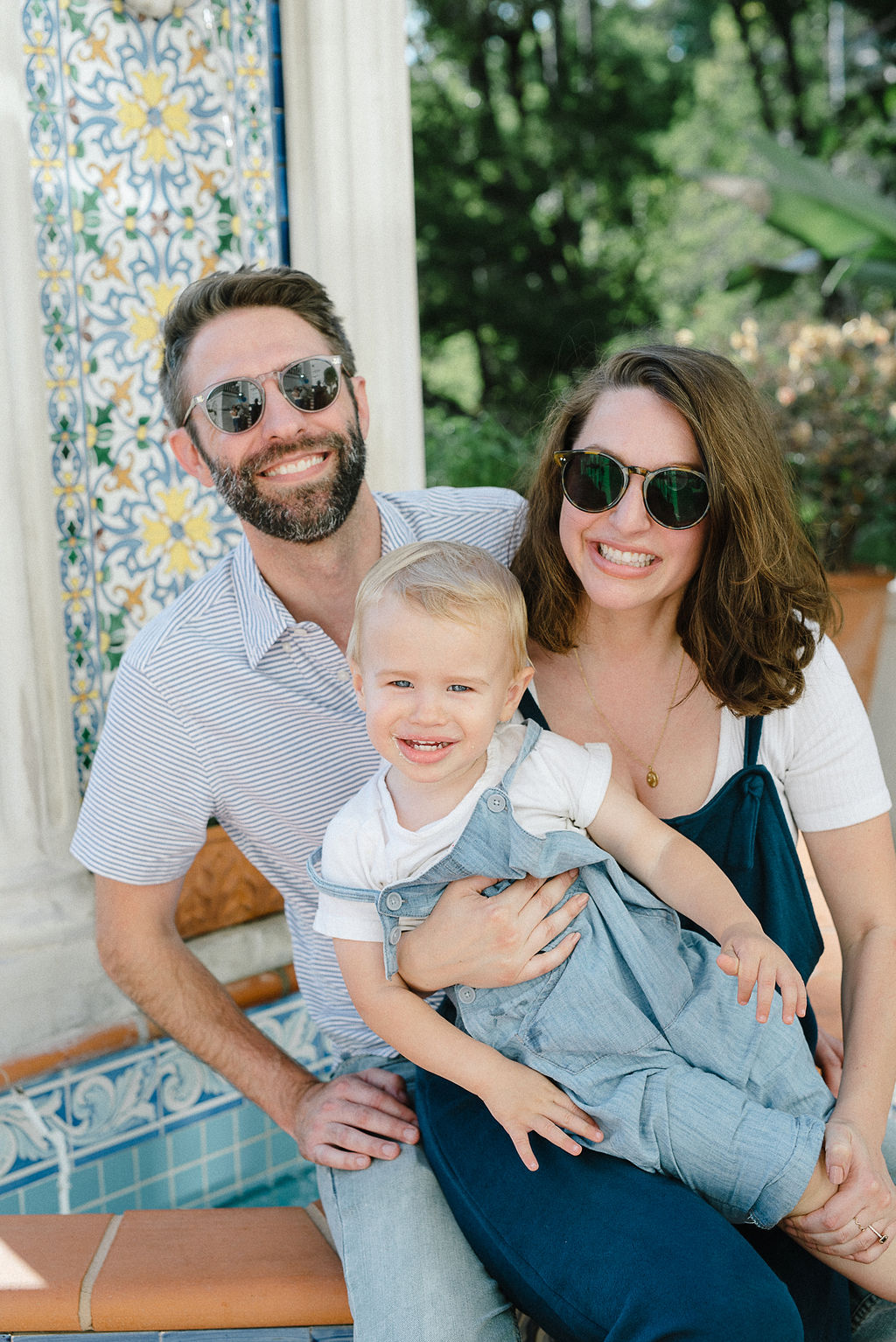 anyway, next year we're skipping the party… jk prob throwing another party while i still have some damn say in it!!
sources
custom cups / custom cocktail napkins / custom lunch napkins / disco ball balloons / inflatable pool / white balls / posters printed from mixbook / custom cookies from salt and flour / ARLO cake topper from everlaser / striped plates and cups from daydream society / wood letter board from madera modern / my overalls / arlos overalls (similar) / miniature boats / blue white striped table runner / drink dispensers