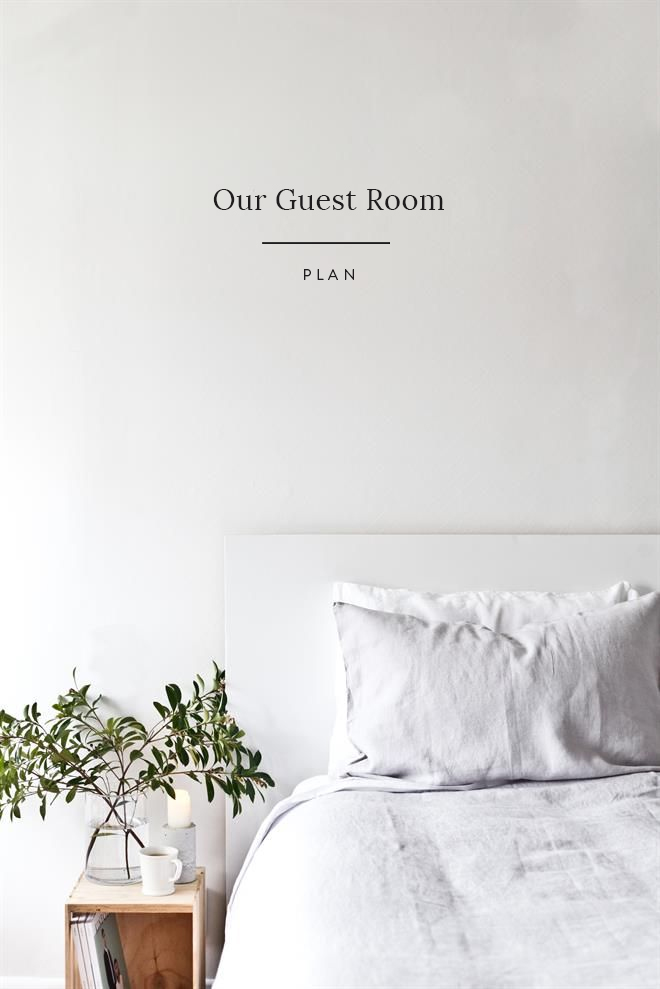 we never took the time to make our guest room too cute when we moved in, we just put our old bedroom furniture in there and called it a day. i never felt happy when i walked through the hallway and saw it, so i knew someday i'd want to make it better. does anyone else walk through their house and look at every room and base their level of happiness on it? oh ok good, me too.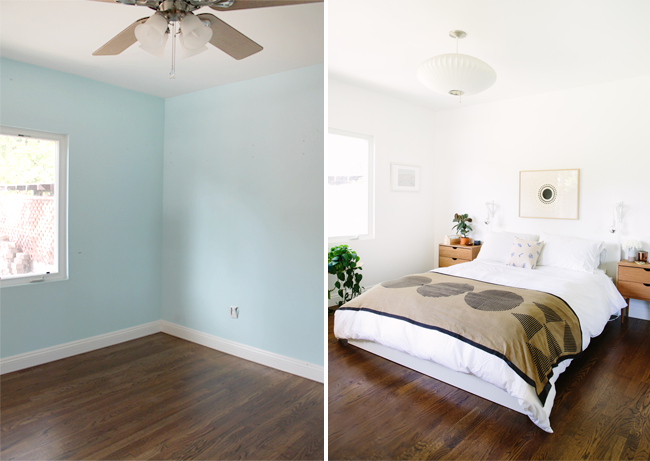 well anyway, years went by, we never fixed it up — because of the lack of mudroom or laundry room in our house, it sort of just became the cat room. and not in a cute fun way like a cat cafe, but in a pretty disgusting miserable way we should be v ashamed of.
so those before photos show that we painted the room white, got rid of the ceiling fan, added blinds and that was about it — but back then it was nice and clean, and then it turned into this…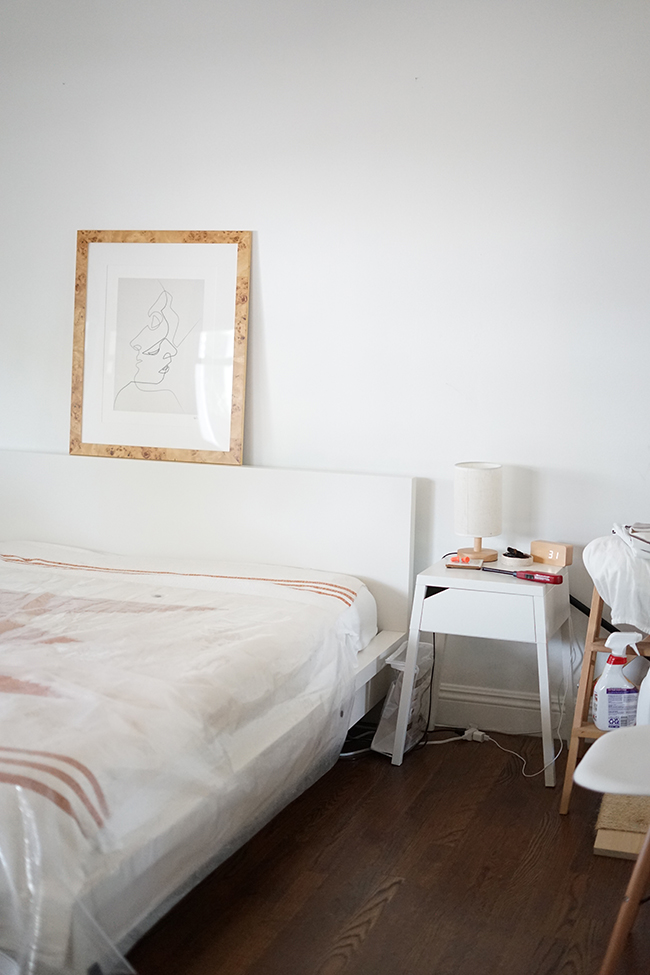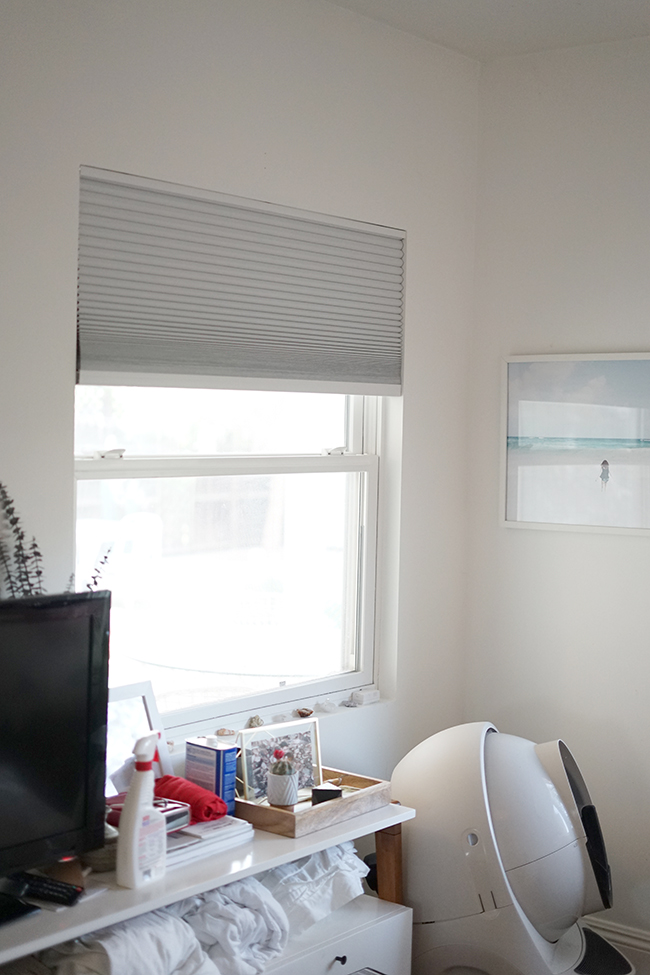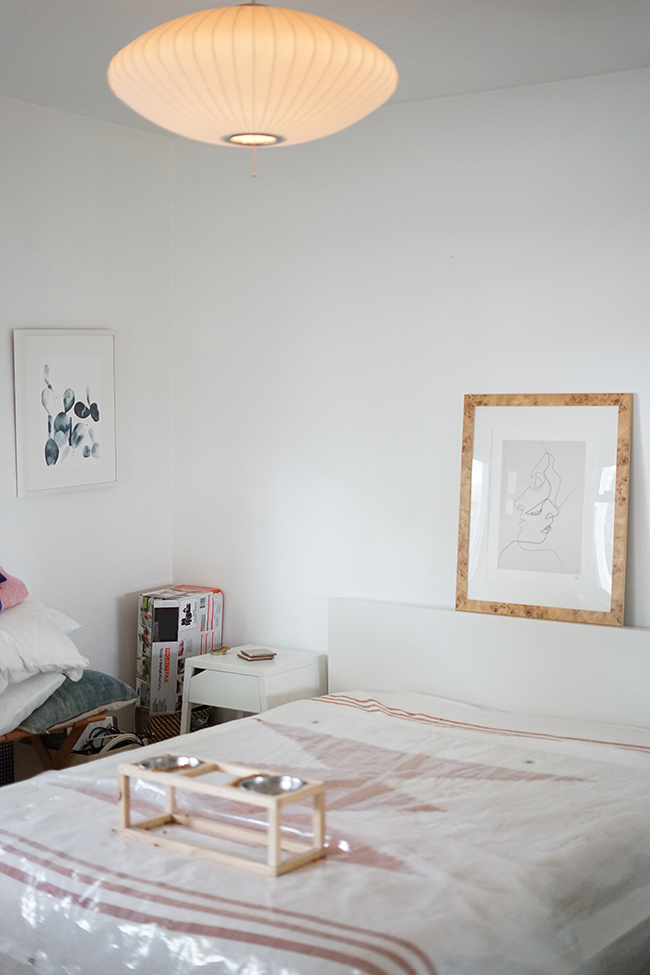 i considered cleaning up a little bit before taking these but i was too lazy so i snapped a few pictures before we started moving everything around. stuff everywhere! a shower curtain on the bed! its complete chaos, and probably so bad i shouldn't be sharing, but hopefully that will make the "after" that much more dramatic.
so here's the plan…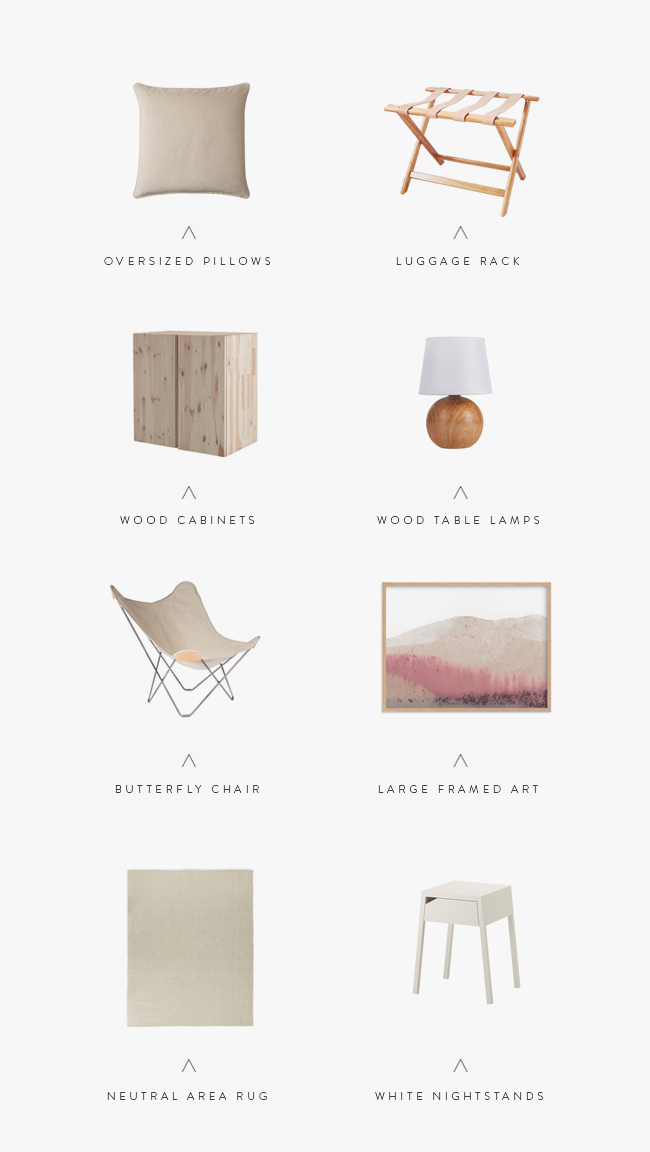 new cat box setup
we got a litter robot and only one cat wants to use it, another one wants to stand on it and break it, and the third cat pooped on the floor until we put the old litter box back, which took over the closet and the whole room reeks and it is just such an absolute bummer in there. i don't know if its the litter box situation or arlo, but one cat has peed on the bed countless times now. and rocky has to be escorted to the bathroom so she doesn't get attacked so sometimes she'll just go in a plant. i'm not sure if we can really remedy the cat box situation, but we're going to try to at least make it less of a bummer for us to be in there (and poor poppy who willingly sleeps in there and one time he even slept in cat pee and now i'm actually laughing as i type this). i should probably be embarrassed about this, so i am. the bed is currently covered with a shower curtain, and we moved the cats dry food so they eat on the bed — to hopefully discourage any peeing where they eat. it's really a delightful situation, as you can see.
we've heard a million times you need one litter box per cat plus one extra, but we are not going to have four litter boxes in our house, sorry. so we're going to try to use one and make it a dope place any cat would wanna be, and if we need to, put the litter robot in our bathroom. we are going to use the ivar cabinets from ikea, and turn two of them into a cat box with a walkway (to prevent all the litter getting everywhere like it currently does), and then the third cabinet will be for sheets and our guests. anyway, i'll do a whole post on how the cabinet turns out.
re-arranging
in order to do three cabinets side by side, we have to move the bed to the other side of the room, and have it in front of a window. ideally you'd see the bed as you walk by the room, but this is the way it has to be to fit all the cabinets and i actually think it is looking really good at the moment so i'm fine with it! the bed fits both nightstands on the other side too.
old stuff & new stuff
to keep this room redo simple, quick and inexpensive, we're keeping the ikea bed and nightstands we already have, and using our old butterfly chair that didn't hold up so well outdoors. but we're going to cozy up the bed with new pillows, sheets and a new mattress to get rid of all the bad pee pee juju. also going to get some new accessories and decor to spice the room up, like new art and lamps. (if you follow me on instagram, you know these lamps i liked are too small, so hoping to find the right lamps soon).
we're getting a new cozy rug to lighten up the room and we've already purchased and assembled the new cabinets and i love them. it's feeling very good already!
---
and after seeing that monstrosity, let's look at some pretty inspiration images to cleanse our eyes.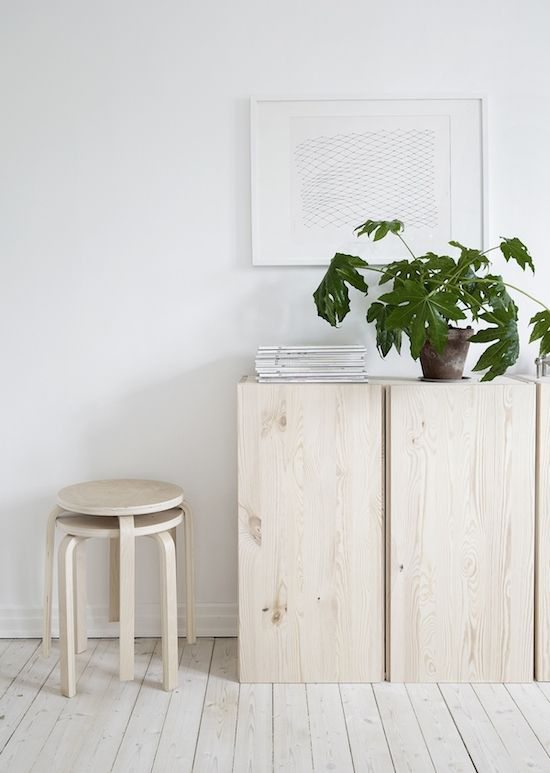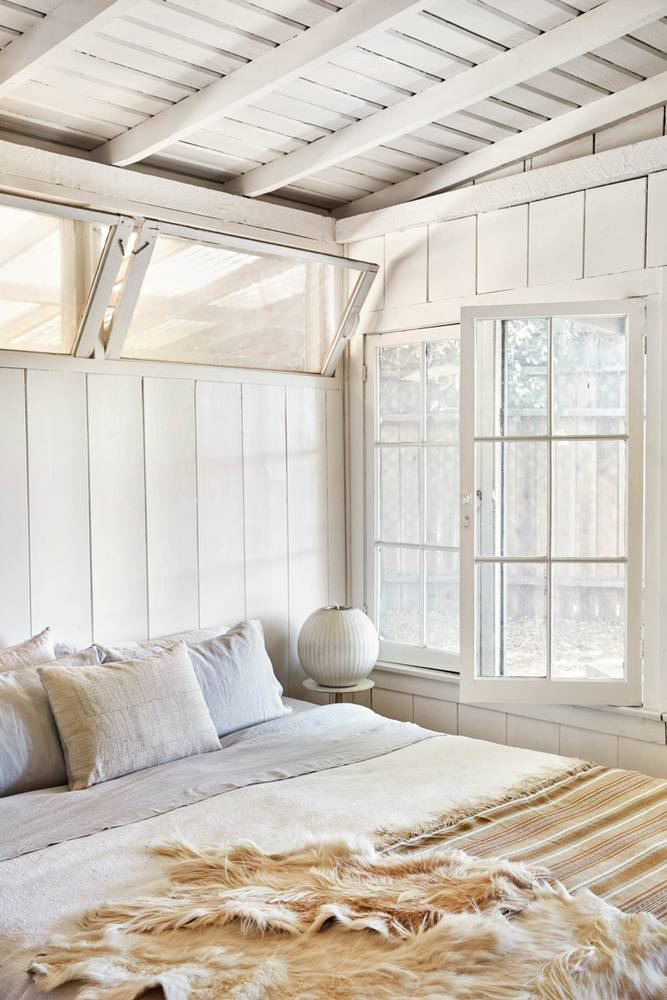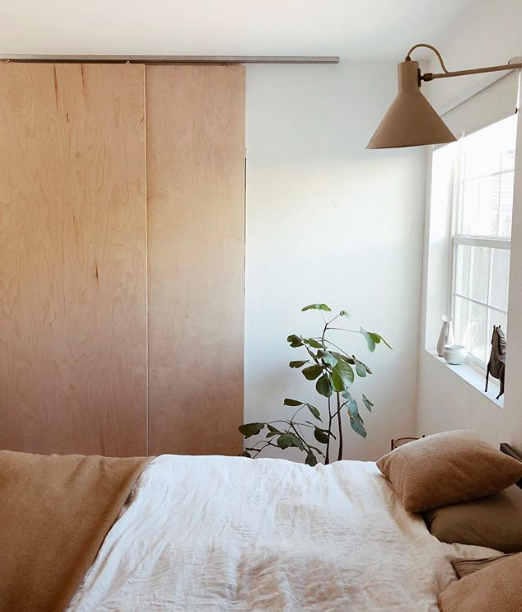 so, the next time you see this room, it'll be hopefully way more nice to look at! anyone have any tips of how to make this cat box situation actually work?