how to host an effortless spring outdoor dinner party
this post is in partnership with tuesday morning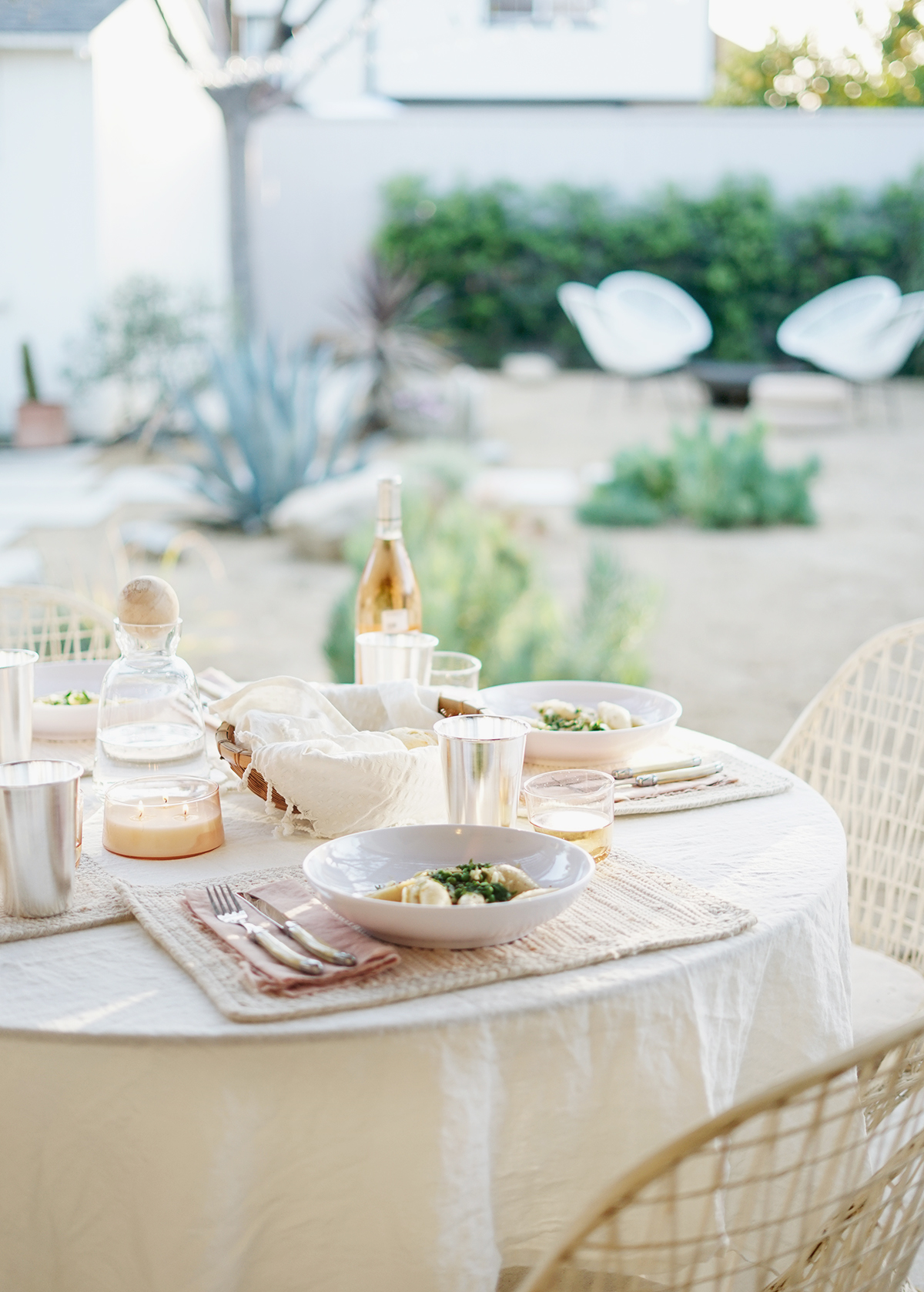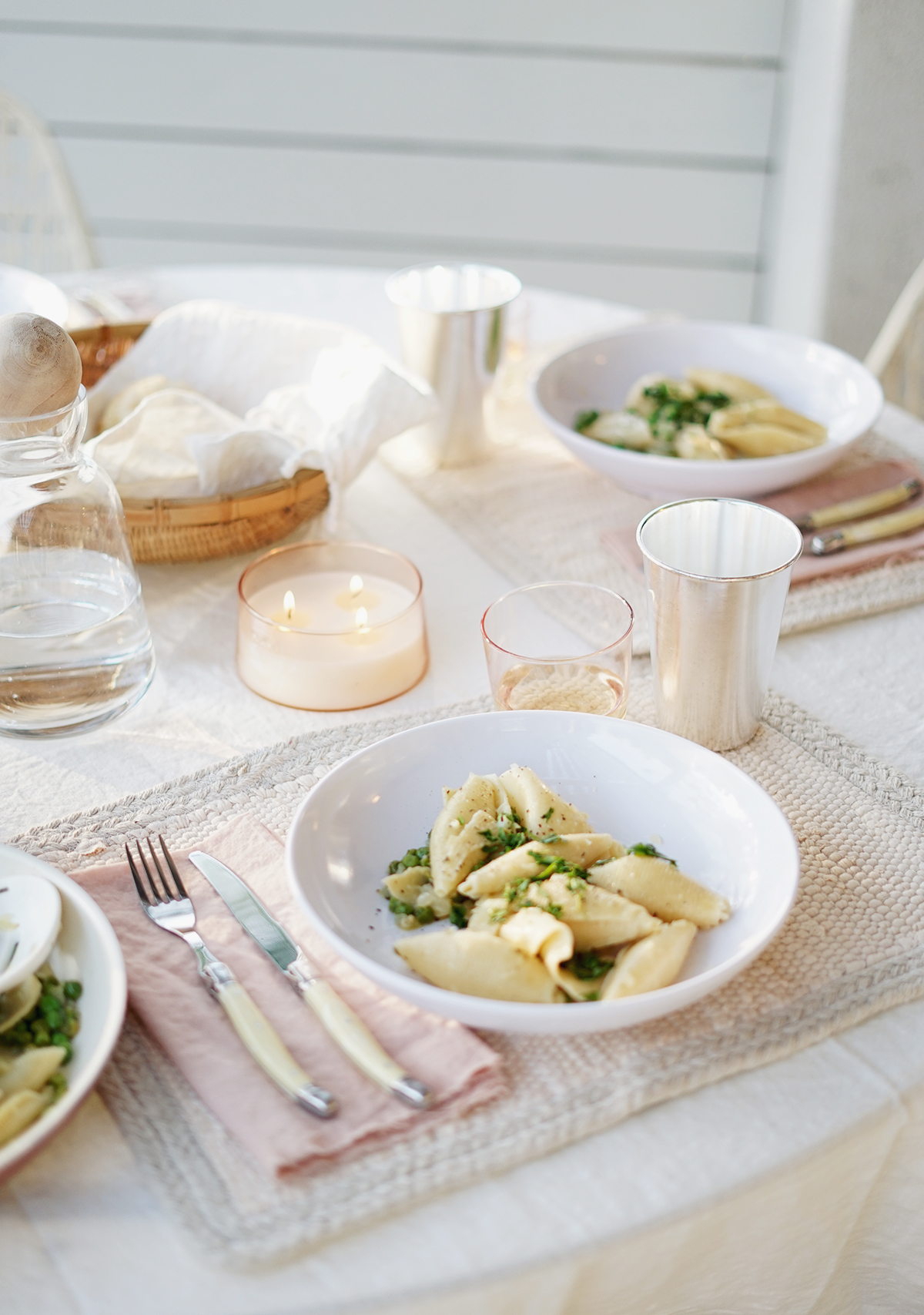 i love spring and summer entertaining, and it seems so much more doable now that arlo is getting a little older and everything in our backyard is blooming away. tuesday morning reached out to task me to go to their store and get everything i'd need for a beautiful outdoor dinner party, and i am so happy with what i found. i have to be honest, i had never even heard of tuesday morning before — but it turns out there are a bunch of locations just in southern california alone. it's name brand home goods at amazingly low prices. within 20 minutes i had a cart chock full of stuff, and then found gid with 8 pounds of luxury candy a few aisles down that he said he desperately needed. i also got 4 bottles of maple syrup… for the party.
i love to entertain and host dinner parties and set a pretty table, but i make it a point to never be covered in sweat or all stressed out when friends show up. the key to entertaining for me is to make it appear effortless (even if you're stressed an hour prior). i don't want to entertain if i'm not going to be able to enjoy myself! so i wanted to share some of my tips for making it "look" easy… 

use white dishes
i think food always looks better on white! i was so excited when i found these deep melamine bowls, they are perfect for outdoor entertaining, big enough for a hearty serving of pasta but also would be perfect for tacos, big salads, mussels and fries… i do love to change up plates but if you're novice at plating like i am, the safest bet is always white. these XL pasta bowls were only $3.99 each (compare at $8)! if you're going with white and using white linens and you're afraid of it looking stark, you can also add in different accent colors with your flatware or glassware. i was so stoked to find the laguiole flatware set for only $59.99 (compare at $109), and the silver plated cups i used for water are so cool (i got those for $9.99 each (compare at $30!))
good lighting
if you're hosting a dinner al fresco, the absolute best mood lighting is string lights! they add such a warm vibe and we loooove turning them on on warm summer nights even when it's not fully dark out. but if you don't have access to string lights, tiki torches are another good option. i very rarely host a dinner without any candlelight because again, it adds such a nice romantic mood to the table, and if you're hosting outside then definitely light some citronella candles!
good music
i love to have music playing outside, we setup outdoor speakers as soon as we finished our backyard. never blast it, it's best when it's loud enough to hear but more like background music so that you can actually have conversations. i also made a playlist for the dinner party, so you can play it for yours too! it's at the end of this post.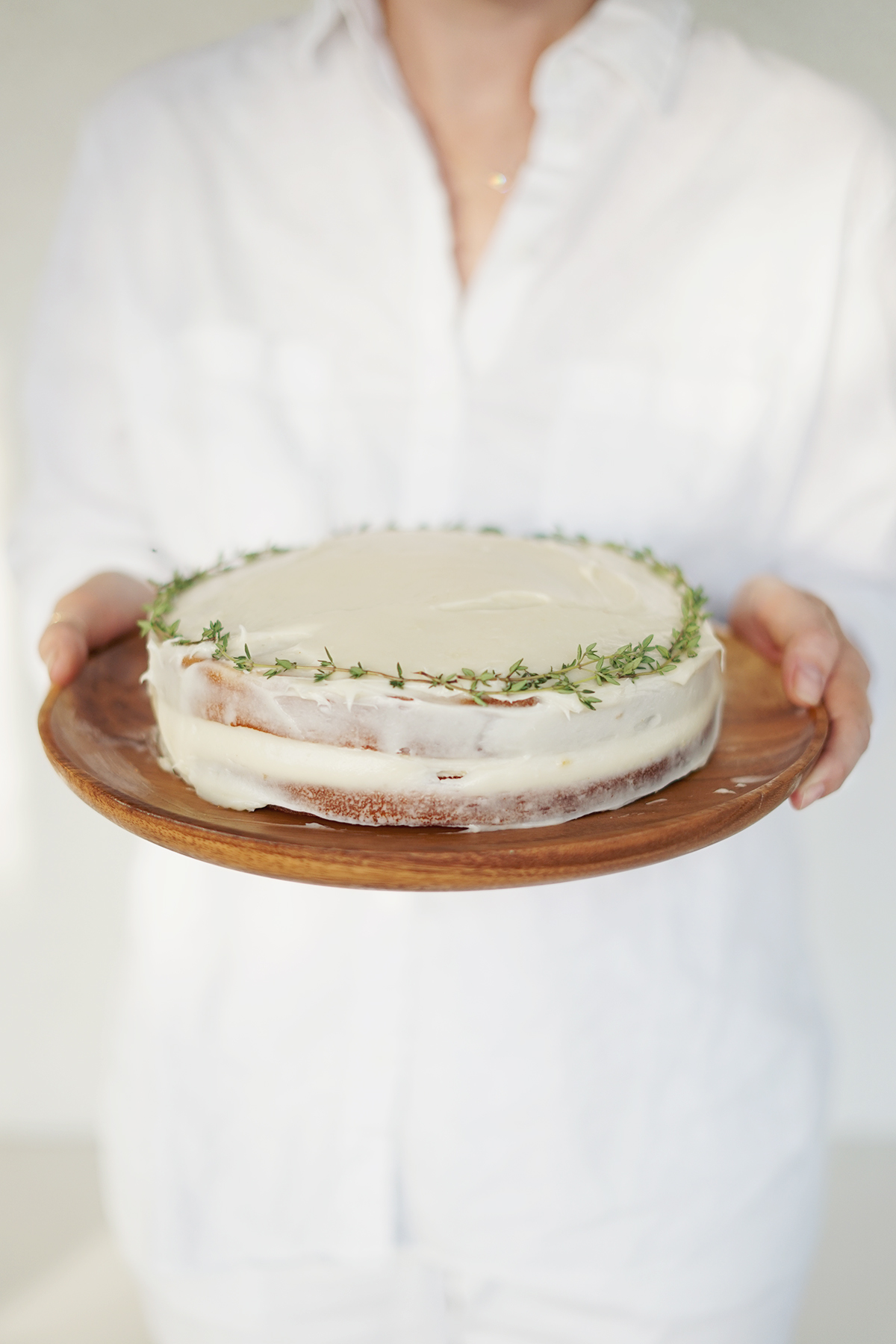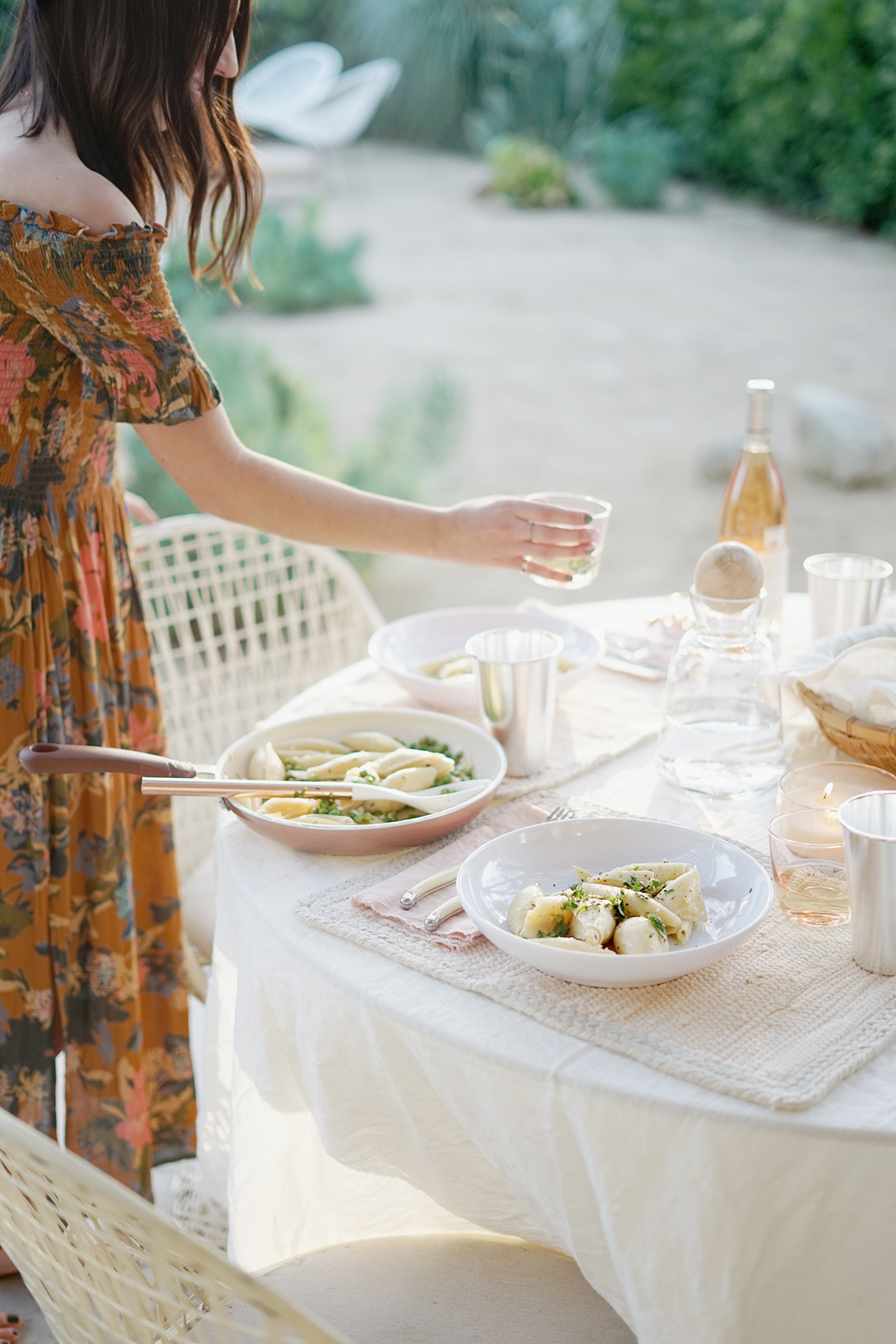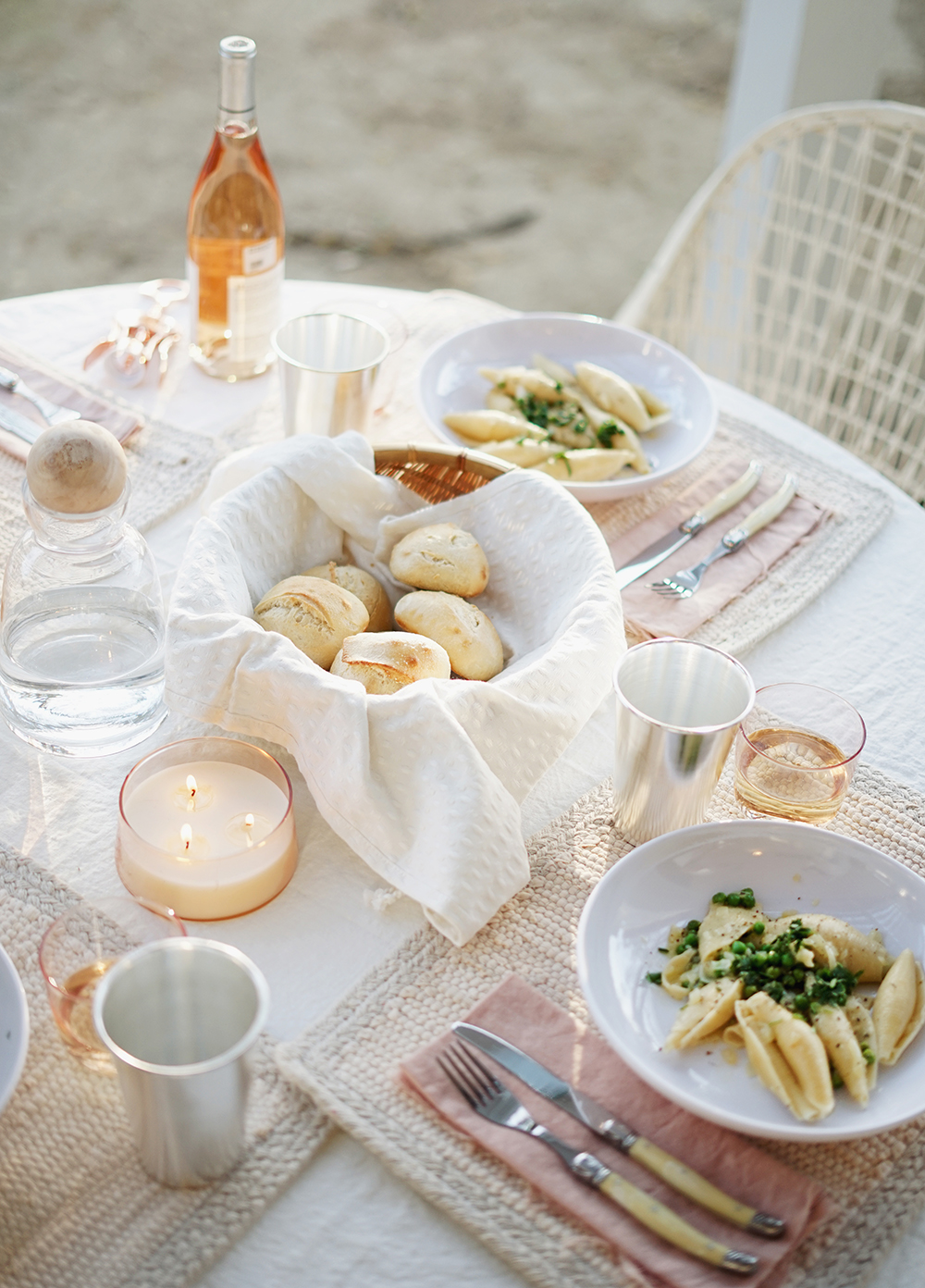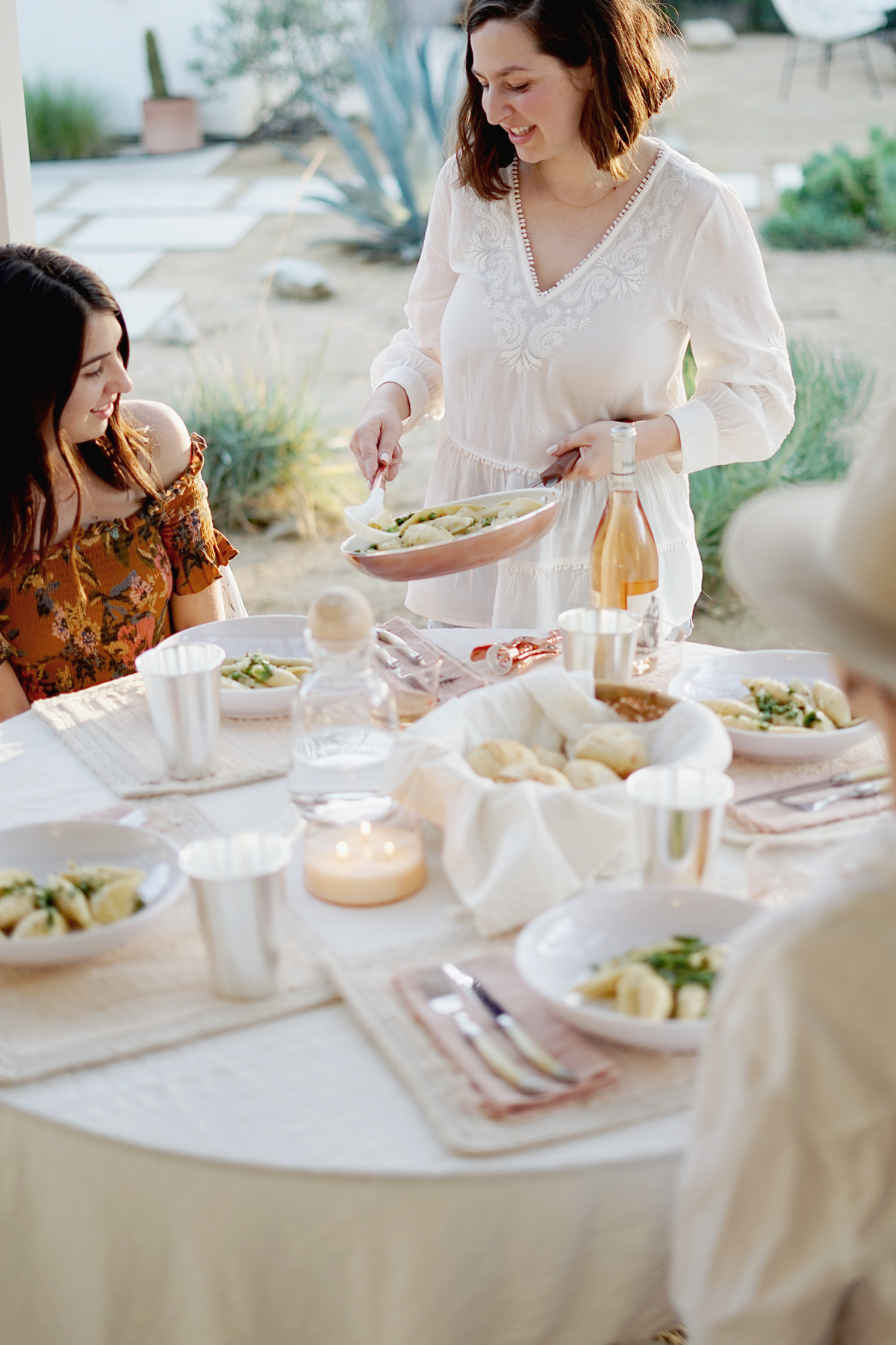 choose a simple menu
i love trying out an ambitious recipe, but i never would do one when i'm entertaining (unless it's for family). you can make an easy dinner that is still delicious, and i always try to be fairly close to finished cooking when my guests arrive. i hate the idea of slaving away in the kitchen while everyone shows up, so i like to start cooking at least an hour before (the time depending on the complexity of your meal).
my mom taught me to always serve way too much food, you want your guests to leave full and happy. so make extra! the worst that can happen is you have leftovers, and that's actually the best that can happen in my opinion because i wouldn't eat lunch if it weren't for leftovers.
i am all about supplementing to make things easy, so i love to buy a pie or ask someone to bring dessert — but sometimes it's also very satisfying to bake one ahead of time. i made this simple olive oil cake in the afternoon which took me less than an hour and was such a nice way to finish the meal. you could also do something simple like buy a large container of pudding and plate them in pretty cups and garnish with fruit! totally mrs doubtfire style.
serve straight from the pan
the less dishes there are, the happier you'll be — if you don't feel like dirtying up another bowl, just serve straight from the pan! grab a trivet and set your cookware right on the table (i've always loved when restaurants do that so i've embraced doing it at home too) it also helps when your cookware is pretty — i got this copper and white fry pan for only $14.99 (compare at $24.99).
add texture to your table with linens
i am madly in love with these placemats i found at tuesday morning (i actually bought 8 of them!) they add so much texture to my table and i normally don't even really use placemats! tuesday mornings buyers travel around the world to find limited edition products, so these placemats seem even more special and i'm so glad i found two sets. i've said this a million times, but i strongly believe cloth napkins make the table nice, so i even use them when i'm cooking dinner just for me and gid. and a simple linen tablecloth always will elevate the warmth of the table as well. i got the cute fringe dish towels that i used in the bread basket for only $4.99 for 2 (compare at $12.99).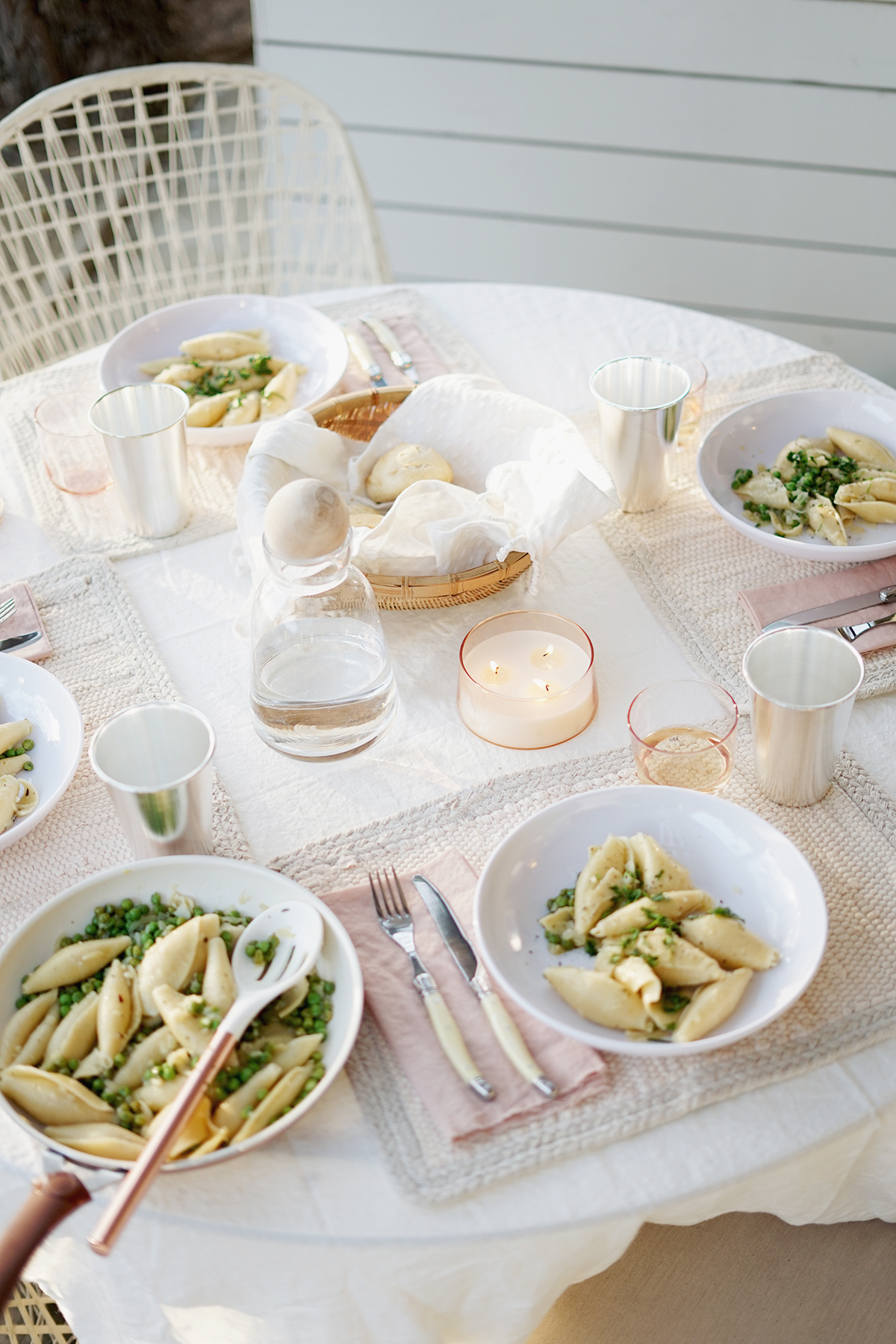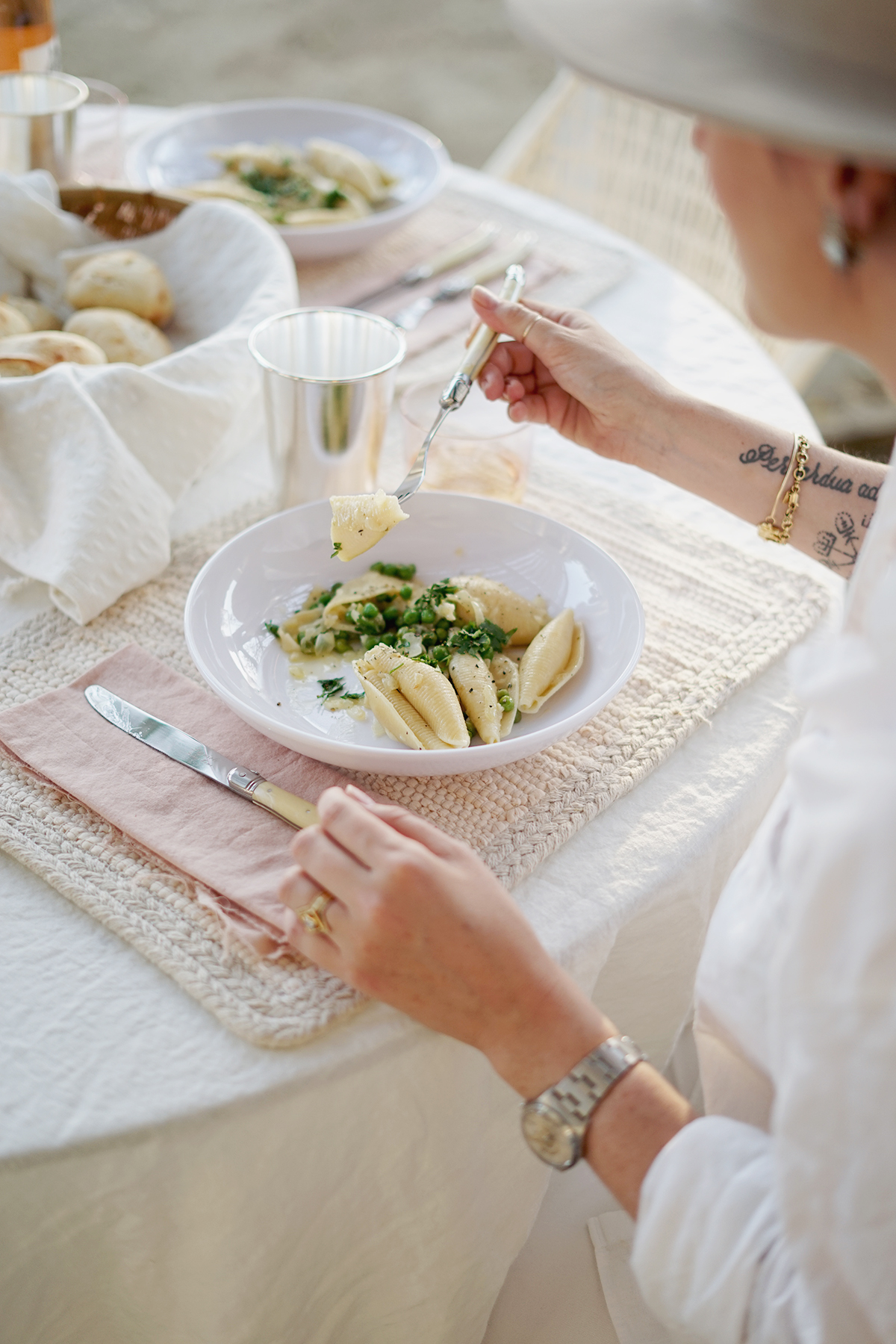 i'm so in love with how the dinner turned out and found serving items i will truly cherish now! you can check your local tuesday mornings current promotions here!