home tour : hannah garvins neutral beach pad

i have loved following hannah for years now– i first stumbled upon her because of her beautiful styling, ceramics and minimal style and i am obsessed with the way she dresses herself and her daughter in soft pastel color stories. hannah's little house feels so laid back and california, just like her!

tell us about you and what you do!
I live in the Culver City area of LA with my husband and our two littles. I'm a full time mom and we spend lots of our days playing outside soaking sunshine. l work part time doing styled product and lifestyle photography for women led brands and also make small batch ceramics!
how long have you lived in your home?
3 years. We moved here right after Ever was born. We had been living in an apartment in Santa Monica that was blocks away from the beach, but Ever was living in a closet, so we needed another bedroom.
rent/own?
We rent.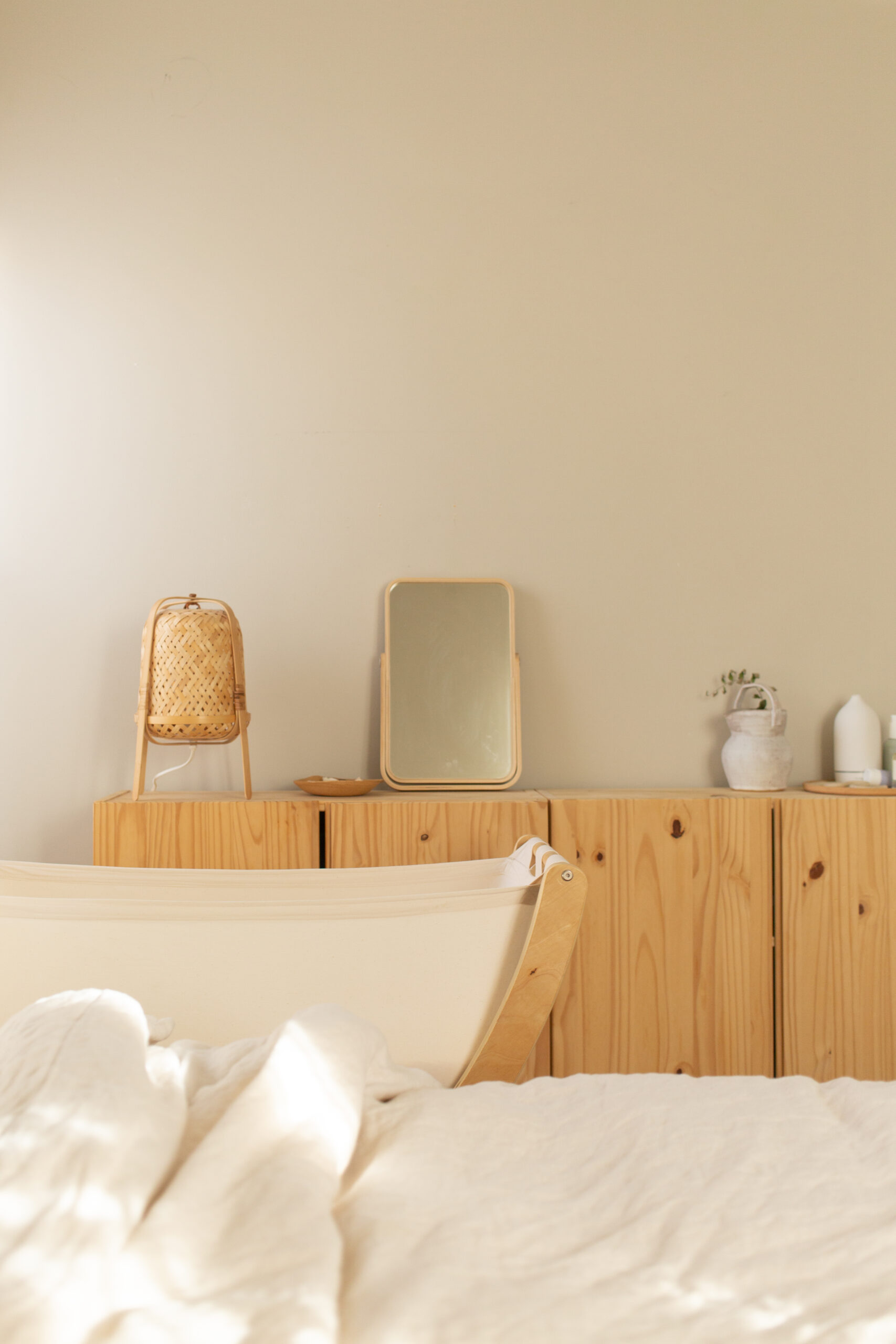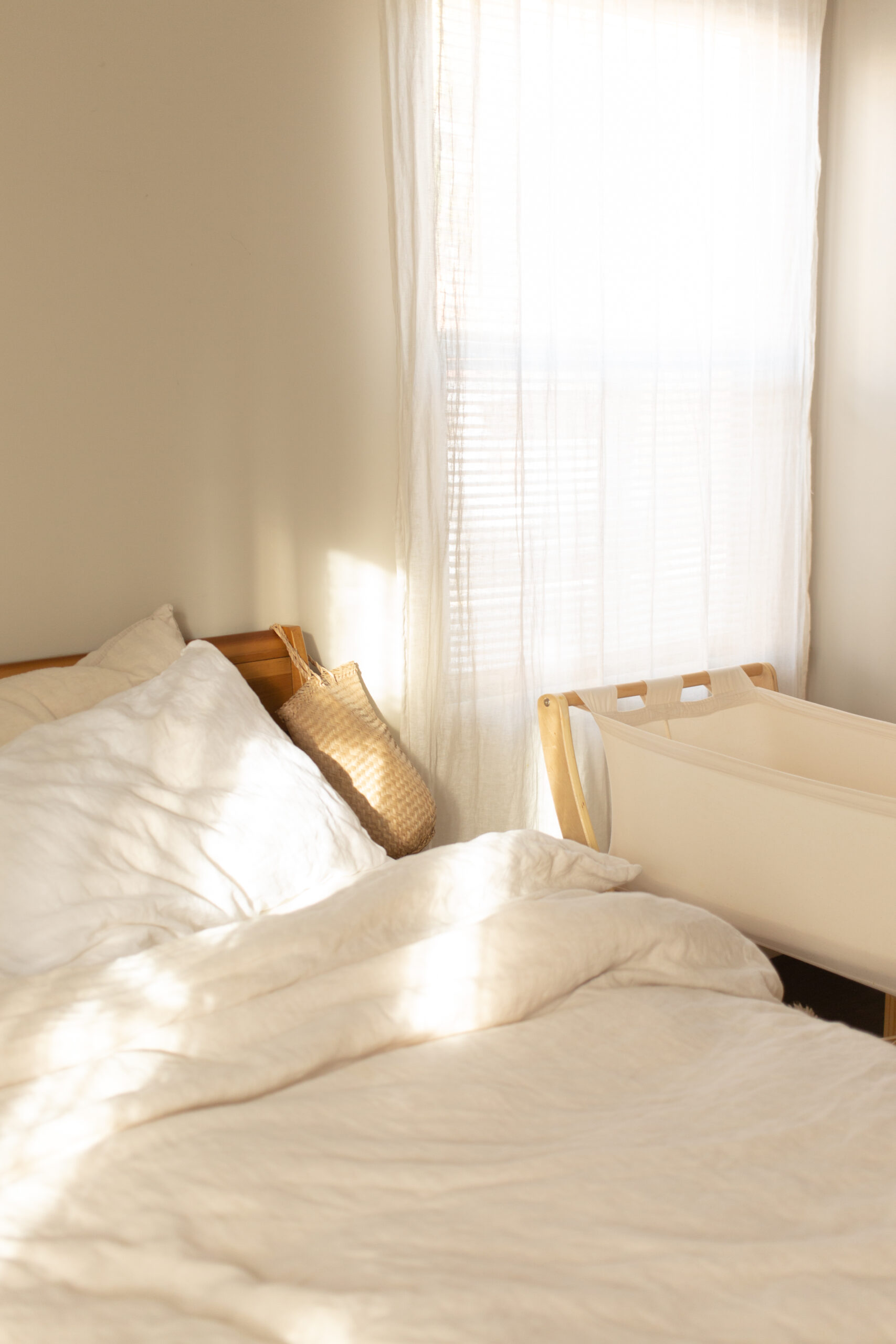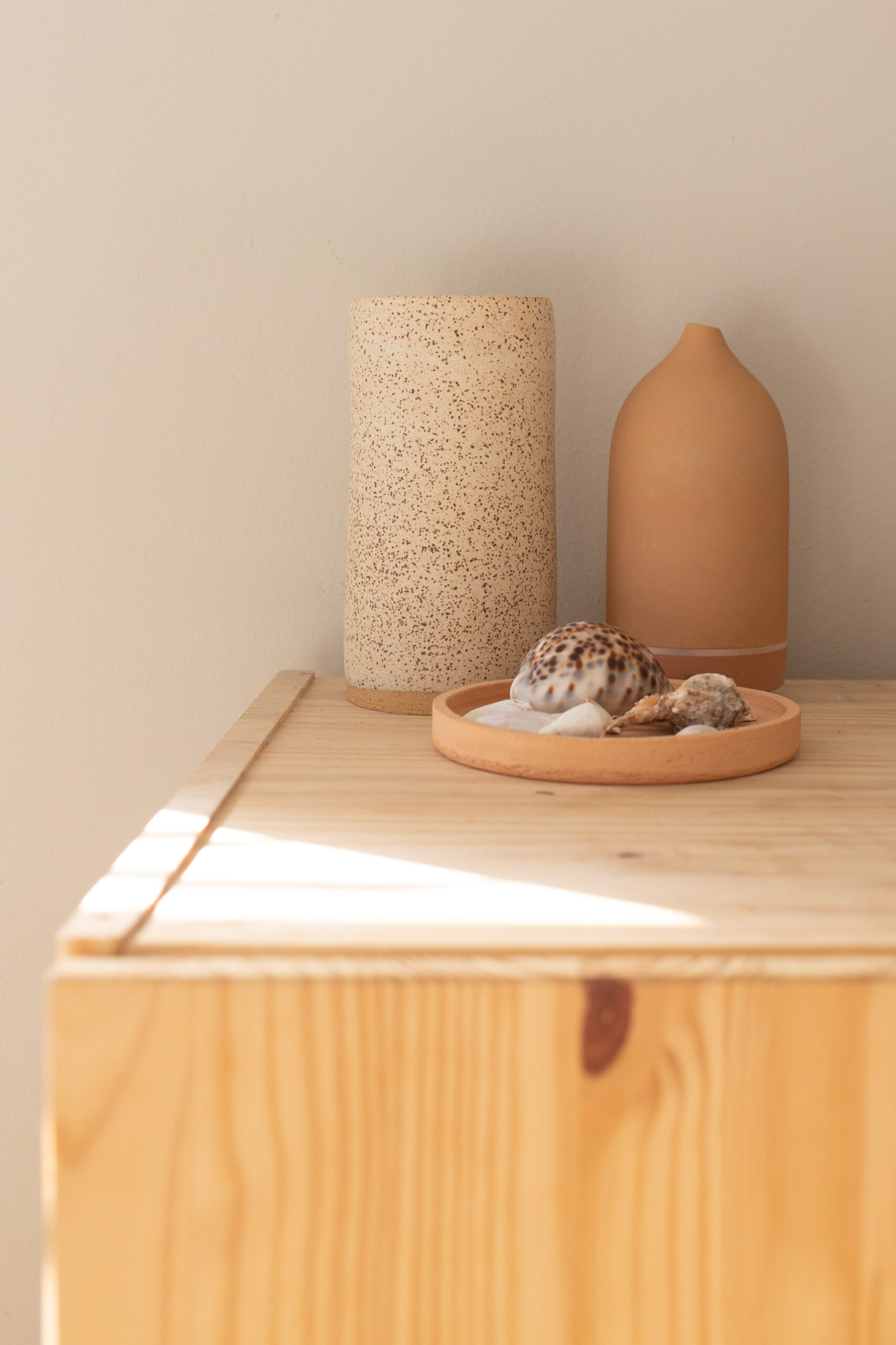 how many sq feet is your home?
I'm actually not sure… but it's a small two bedroom bungalow.
what would you call your style?
Something like earthy minimal… I hate clutter and love my home filled with natural materials and textures.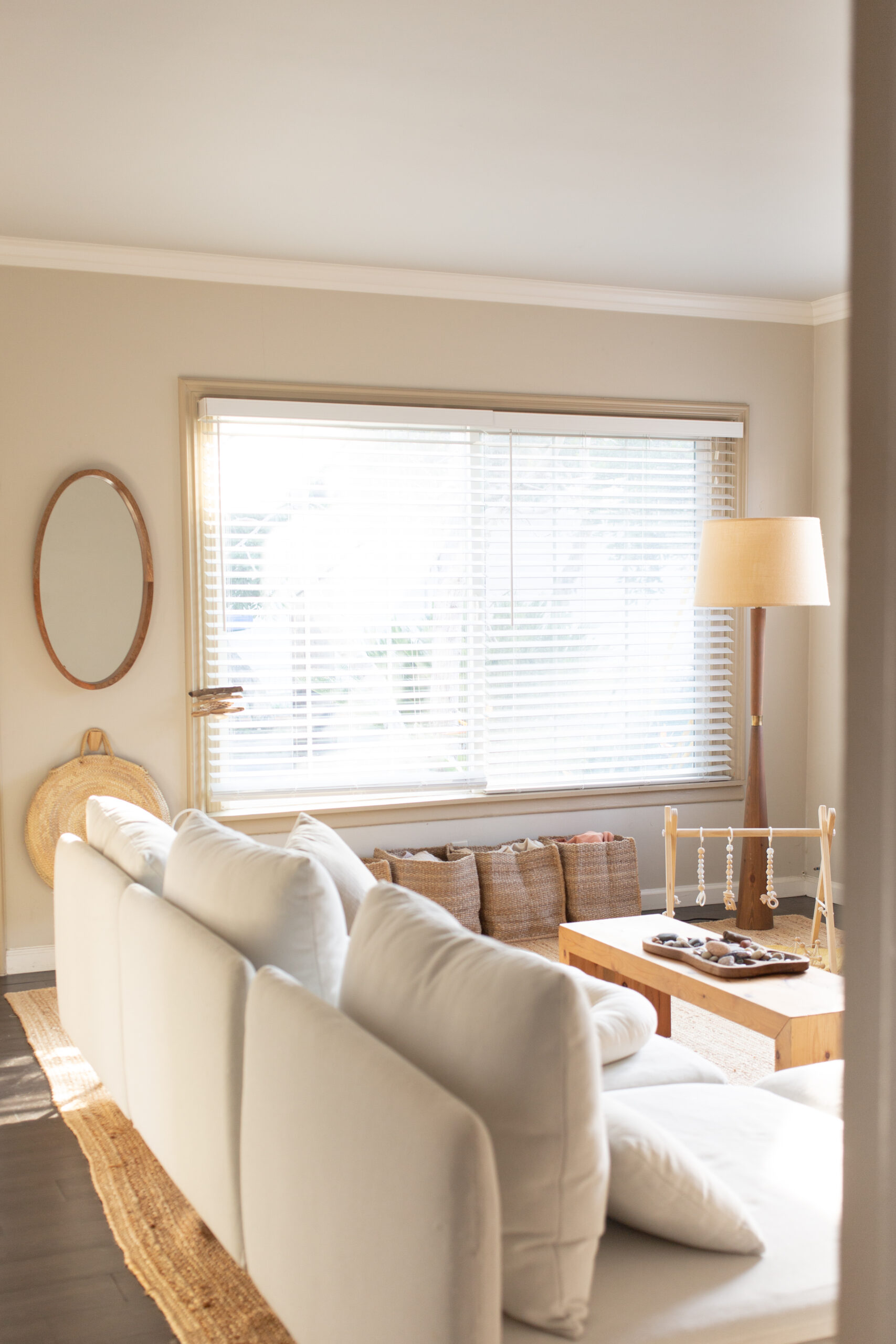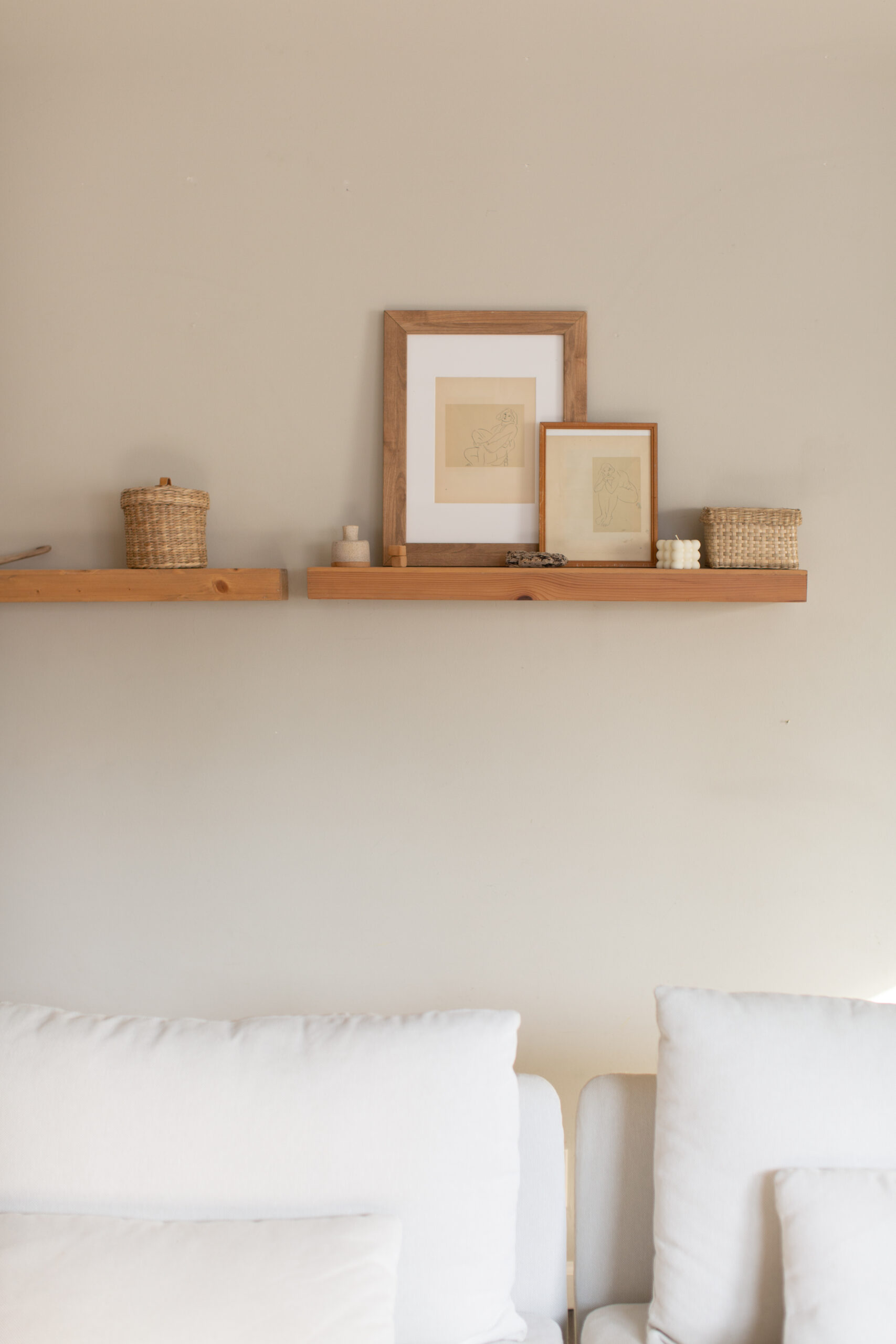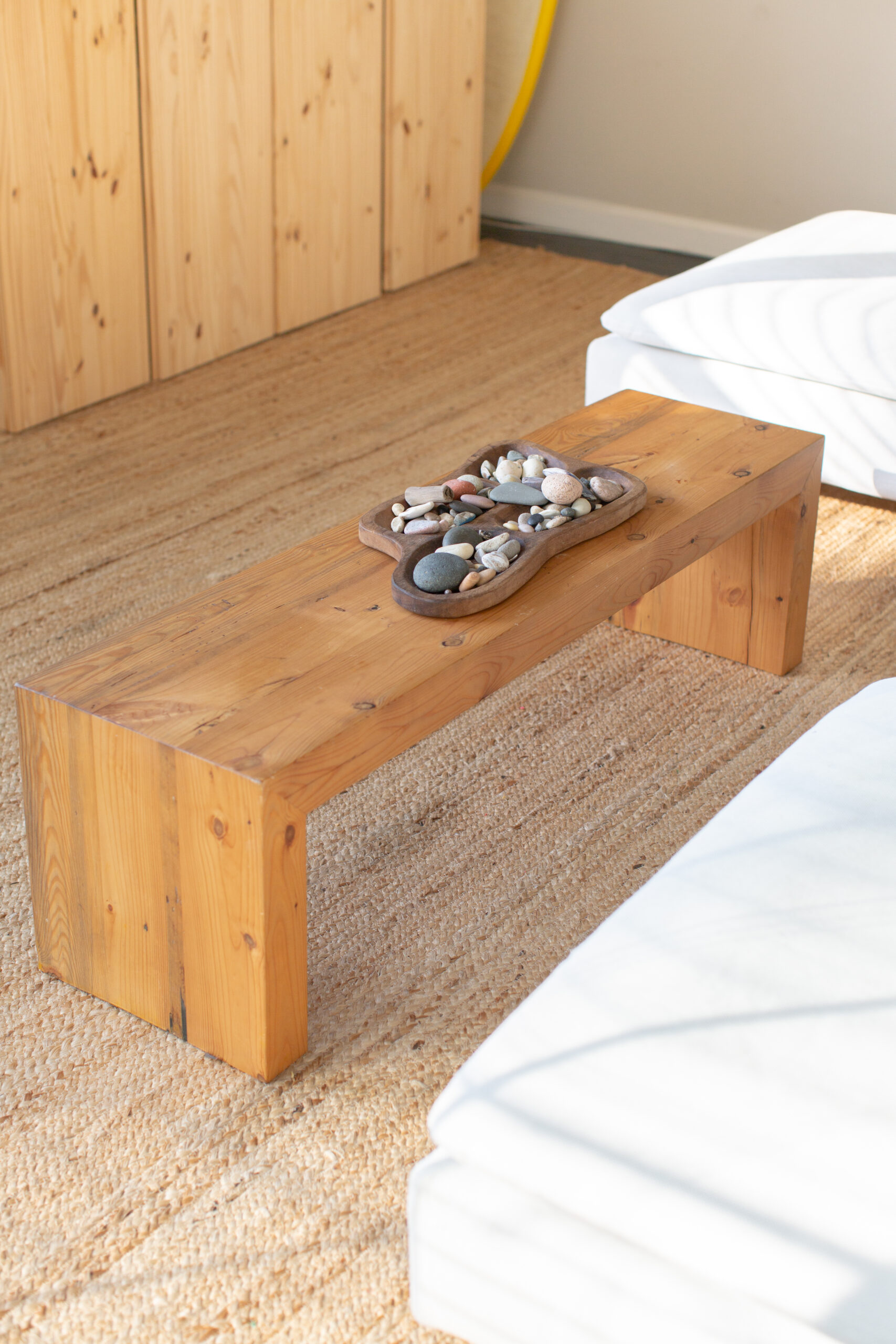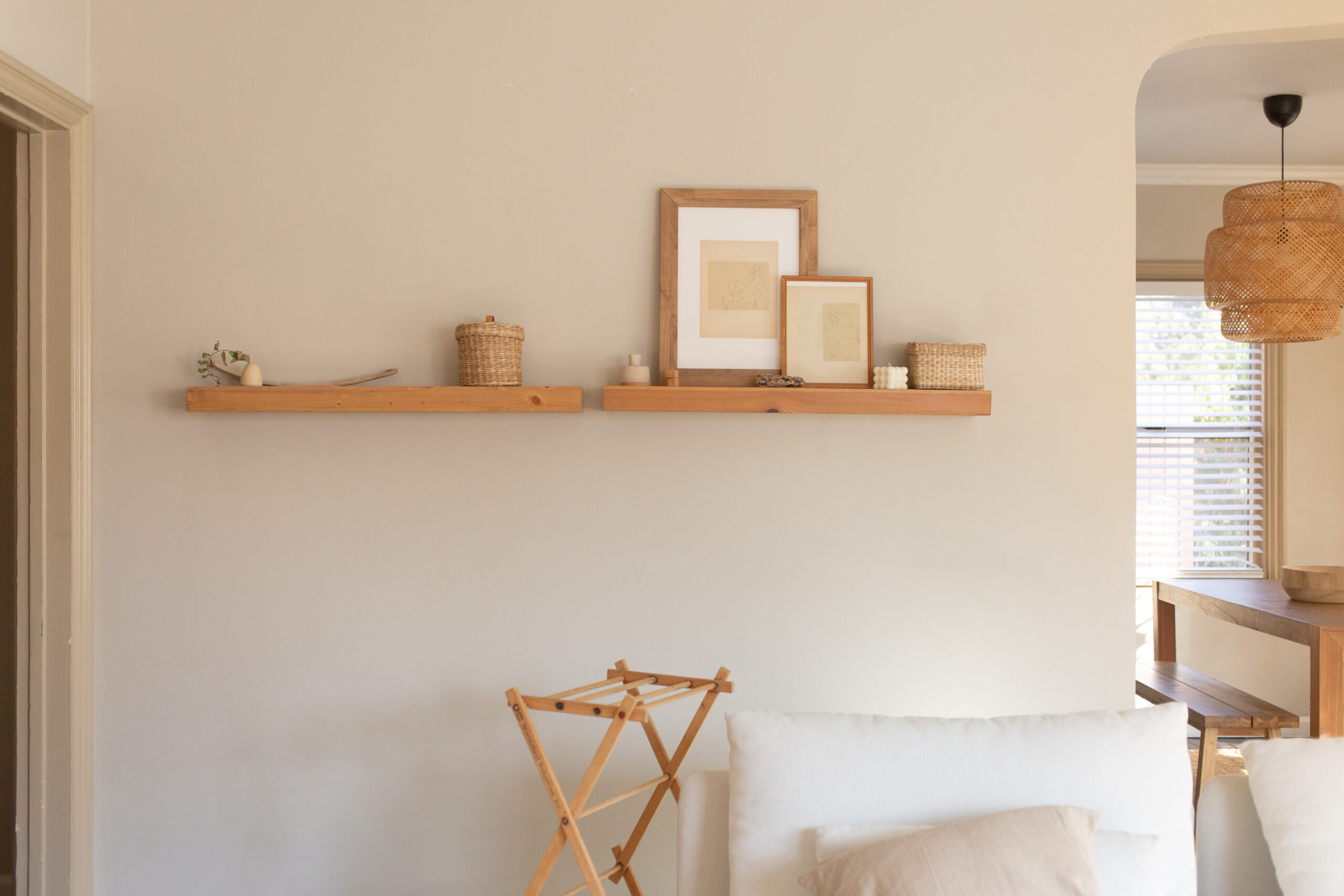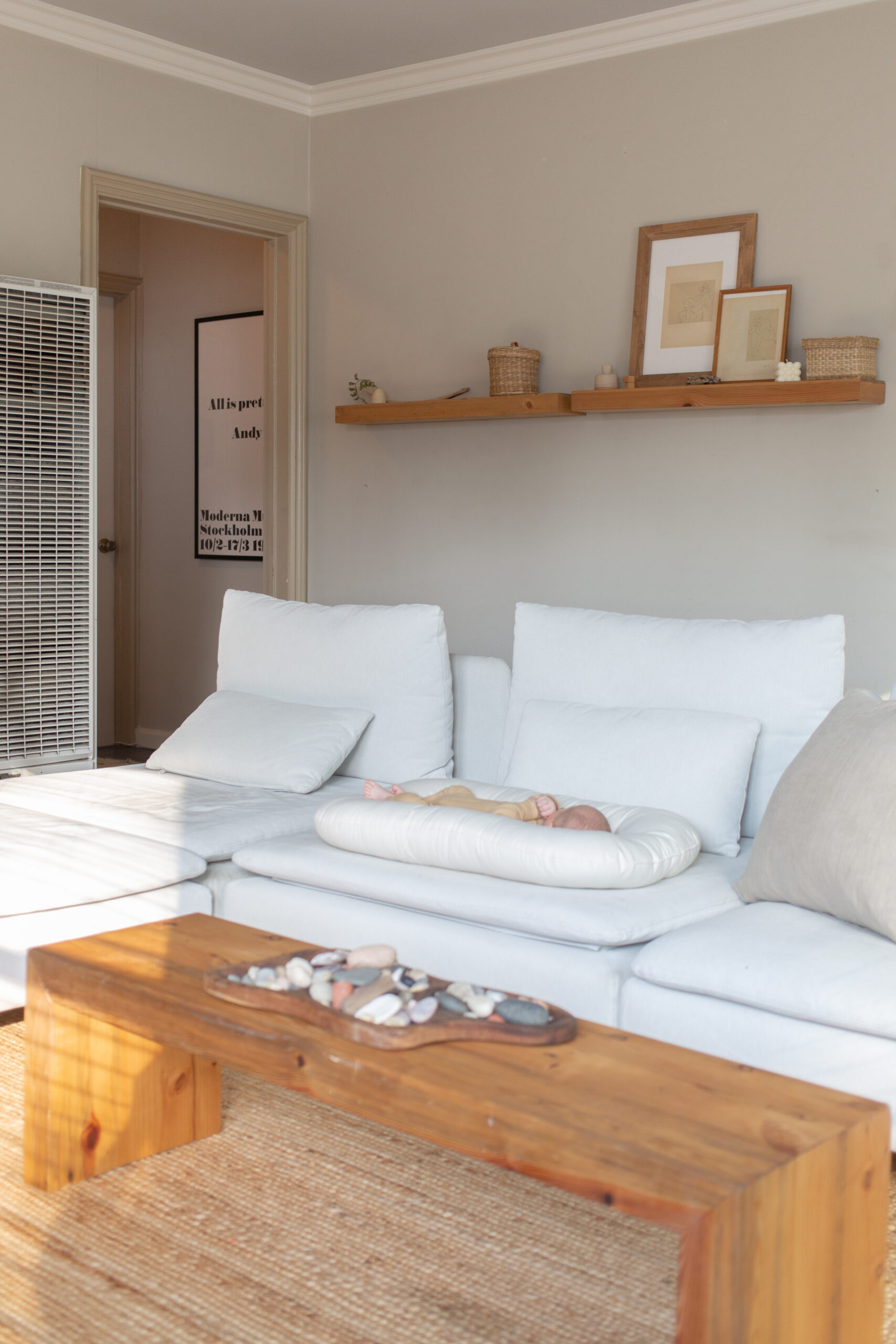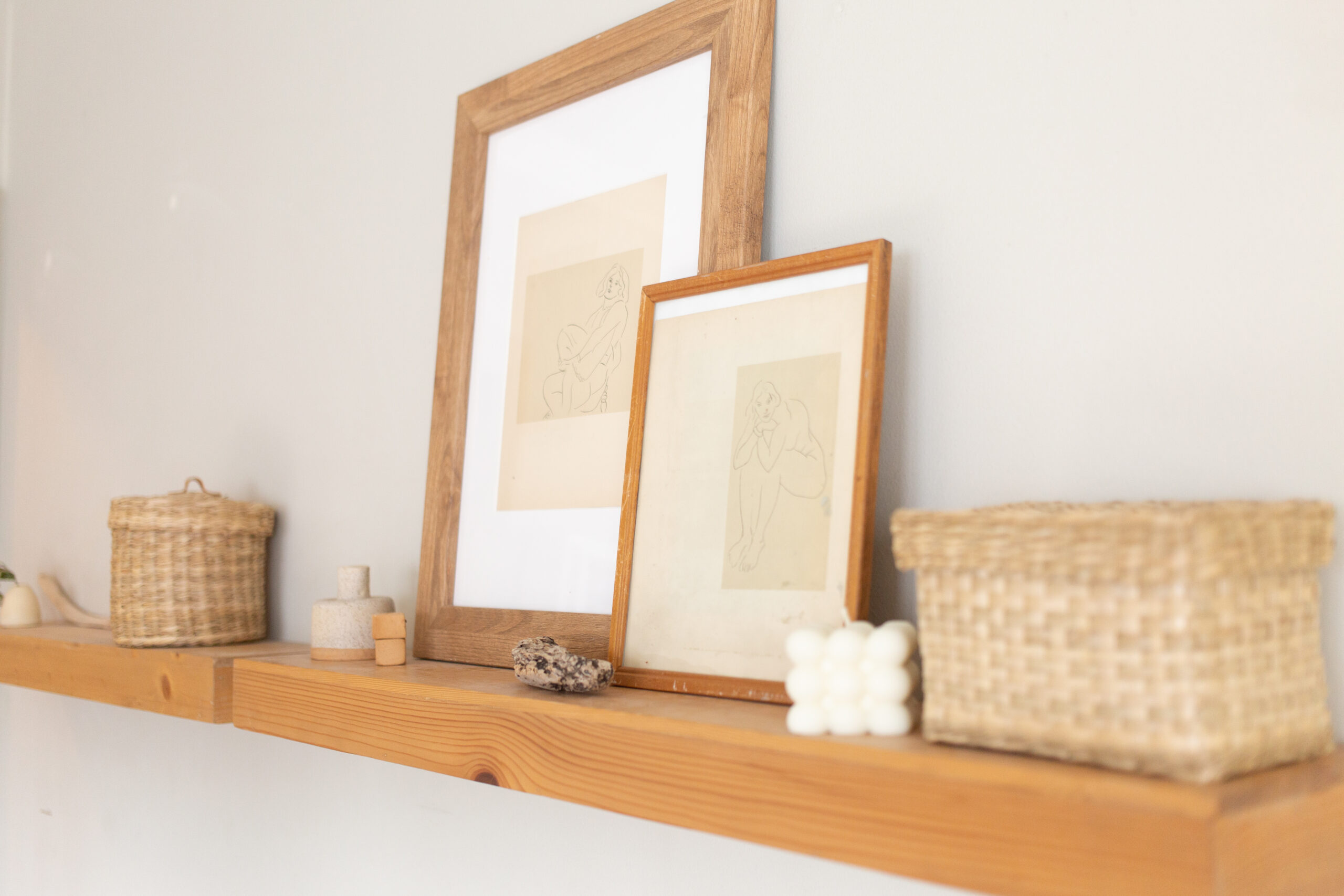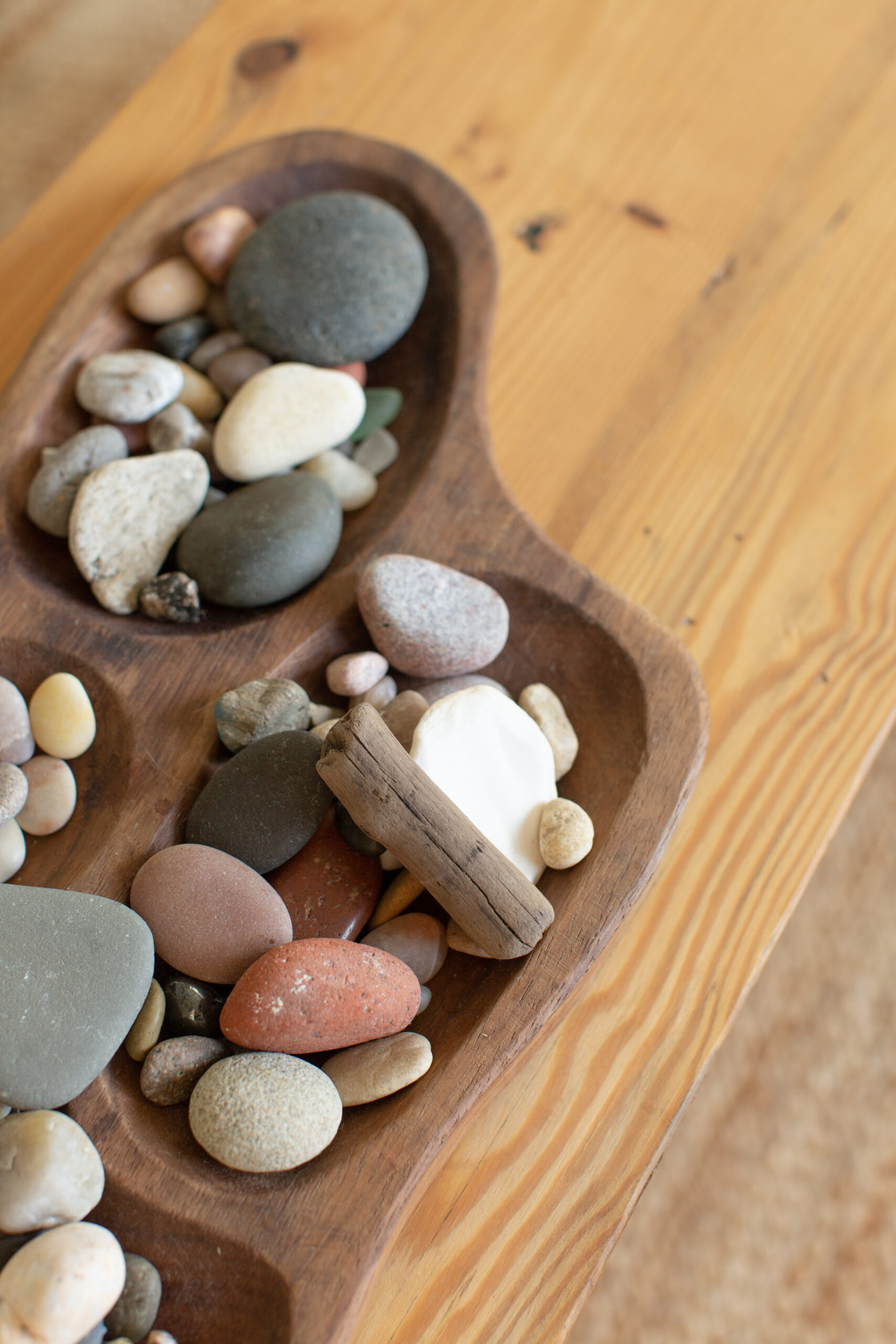 whats your favorite spot in the house?
Our house is so small, it kinda feels like just one space. I do like our bedroom, especially when it's clean!
what was the biggest splurge?
We actually haven't invested too much in this home because we're saving to hopefully buy our own one day… I think our bed was our biggest purchase since living here, or our Frame tv. I buy most things from Ikea or Offer Up.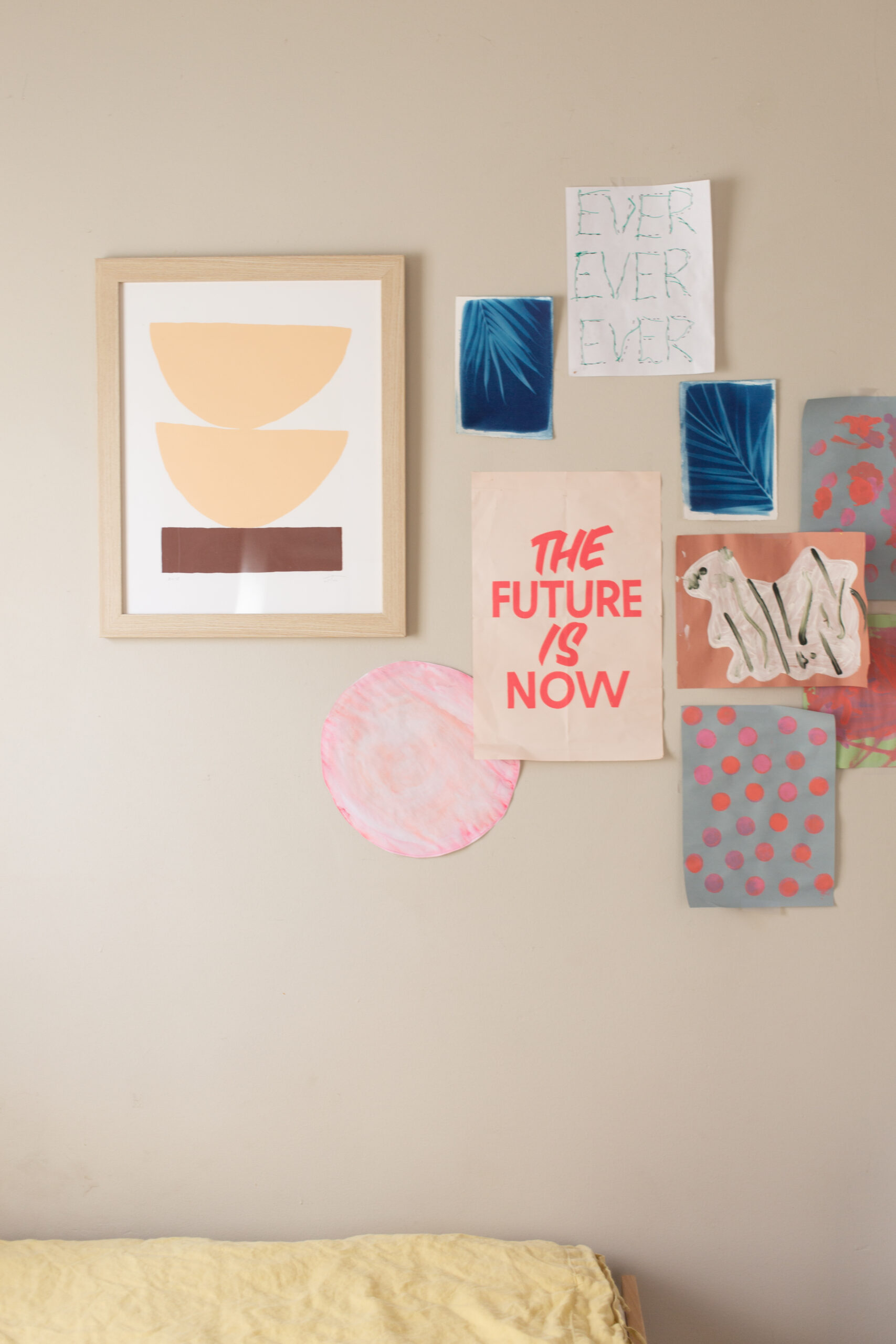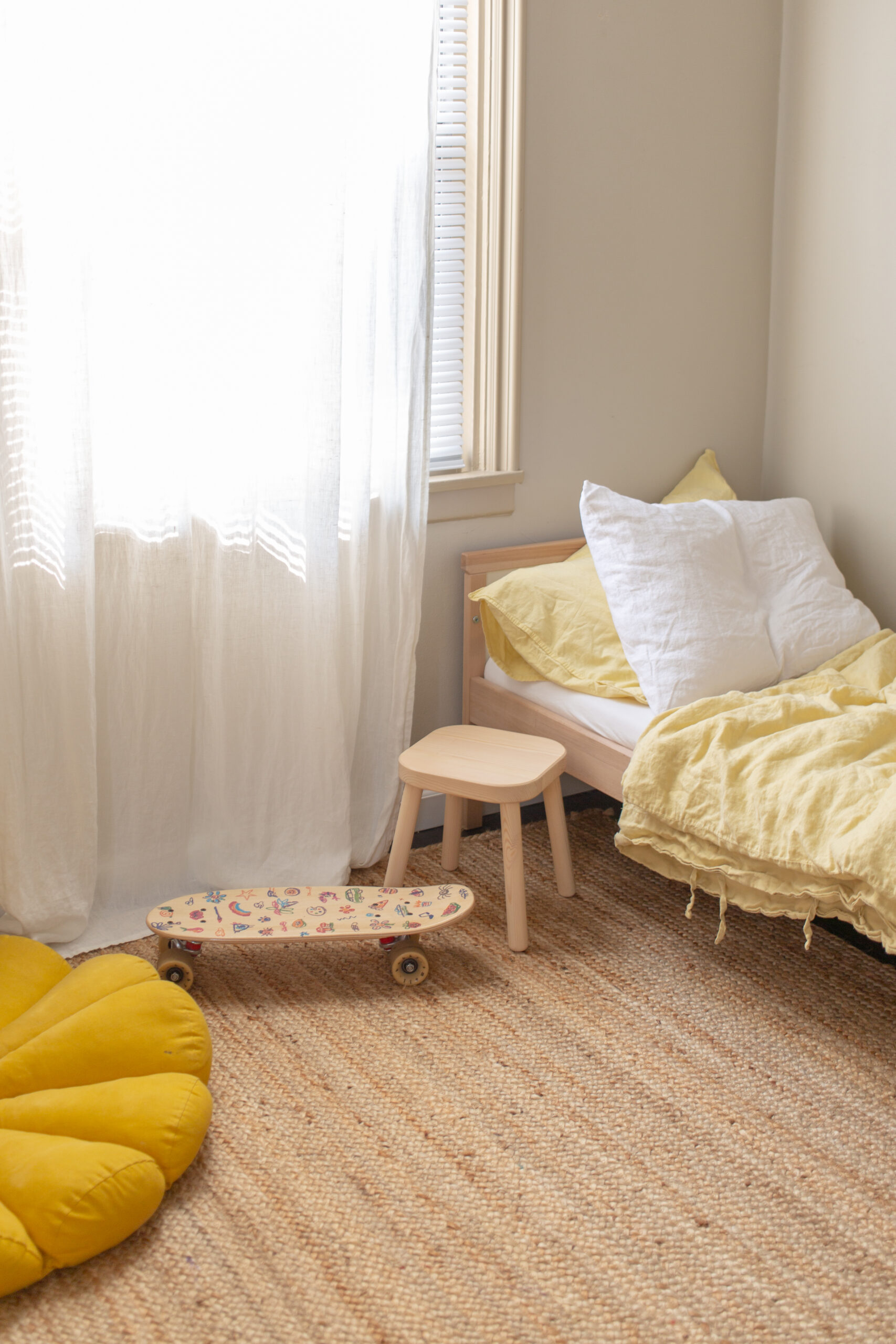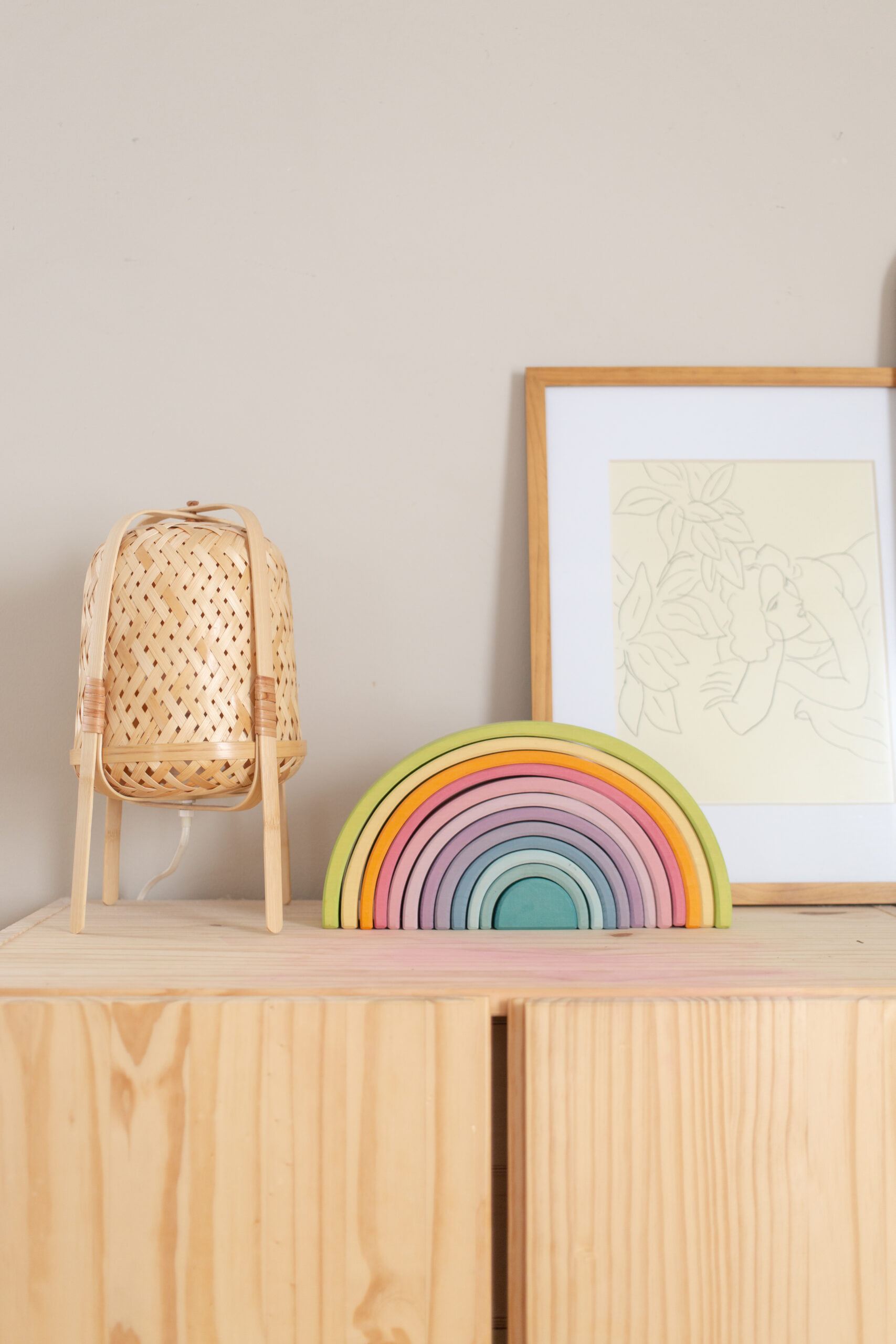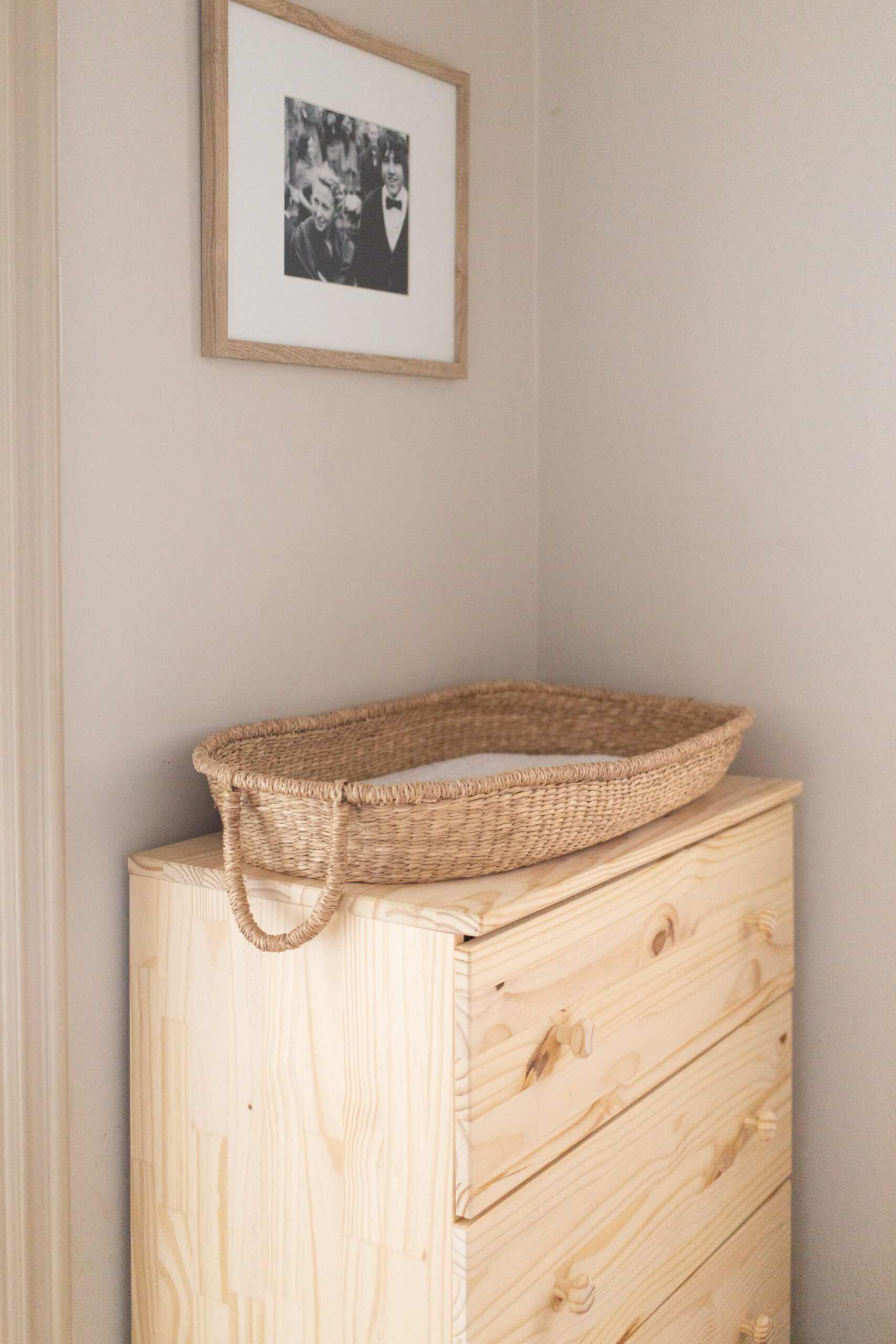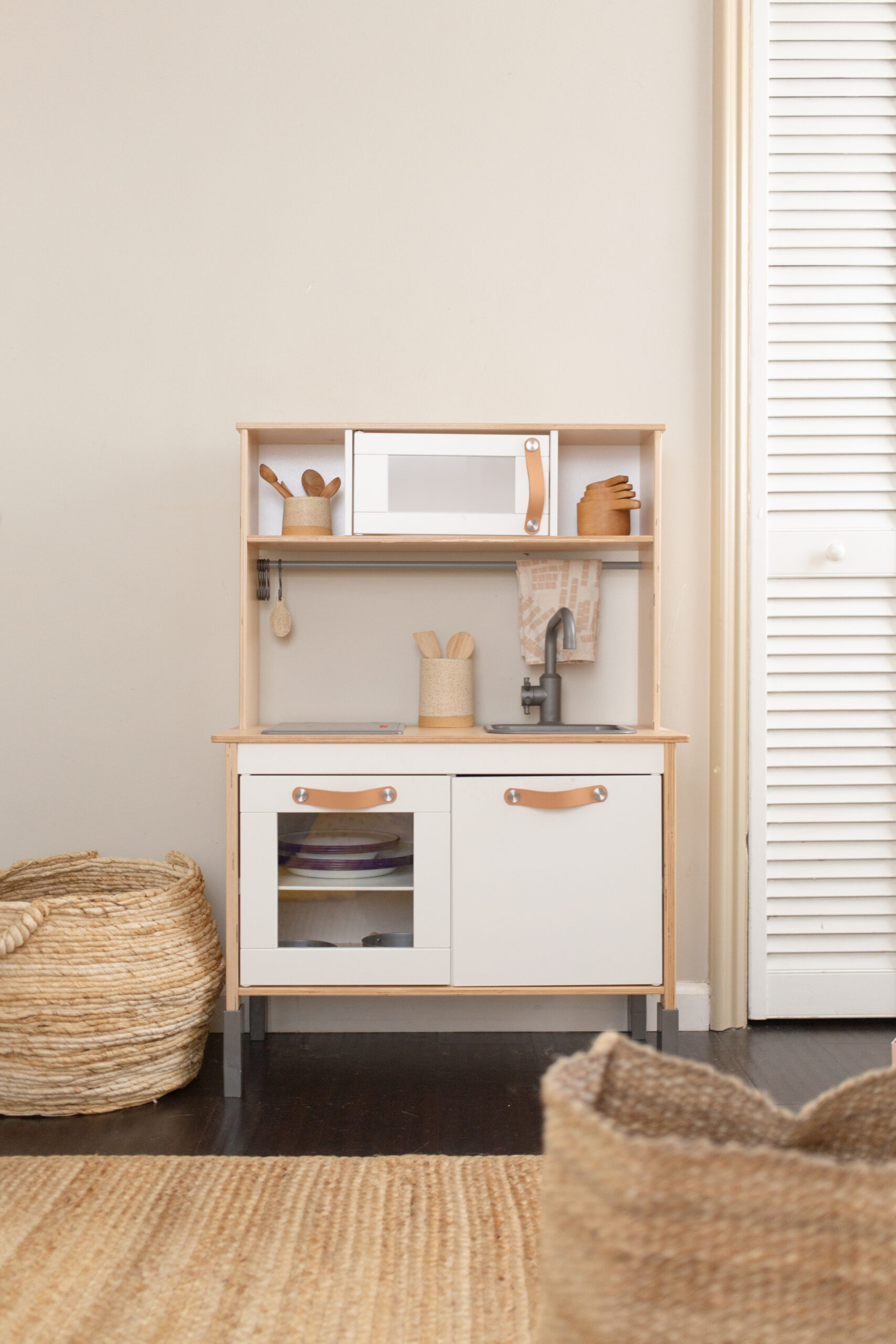 whats something you want to change but haven't gotten to?
Oh where to begin! This little place needs lots of work, but Chris and I never wanted to put any of our money into something that isn't ours, so we live with the old bathroom and ugly kitchen.
We have these dark granite countertops in the kitchen that I've wanted to paint or cover since we moved in, but never got around to it and probably never will haha!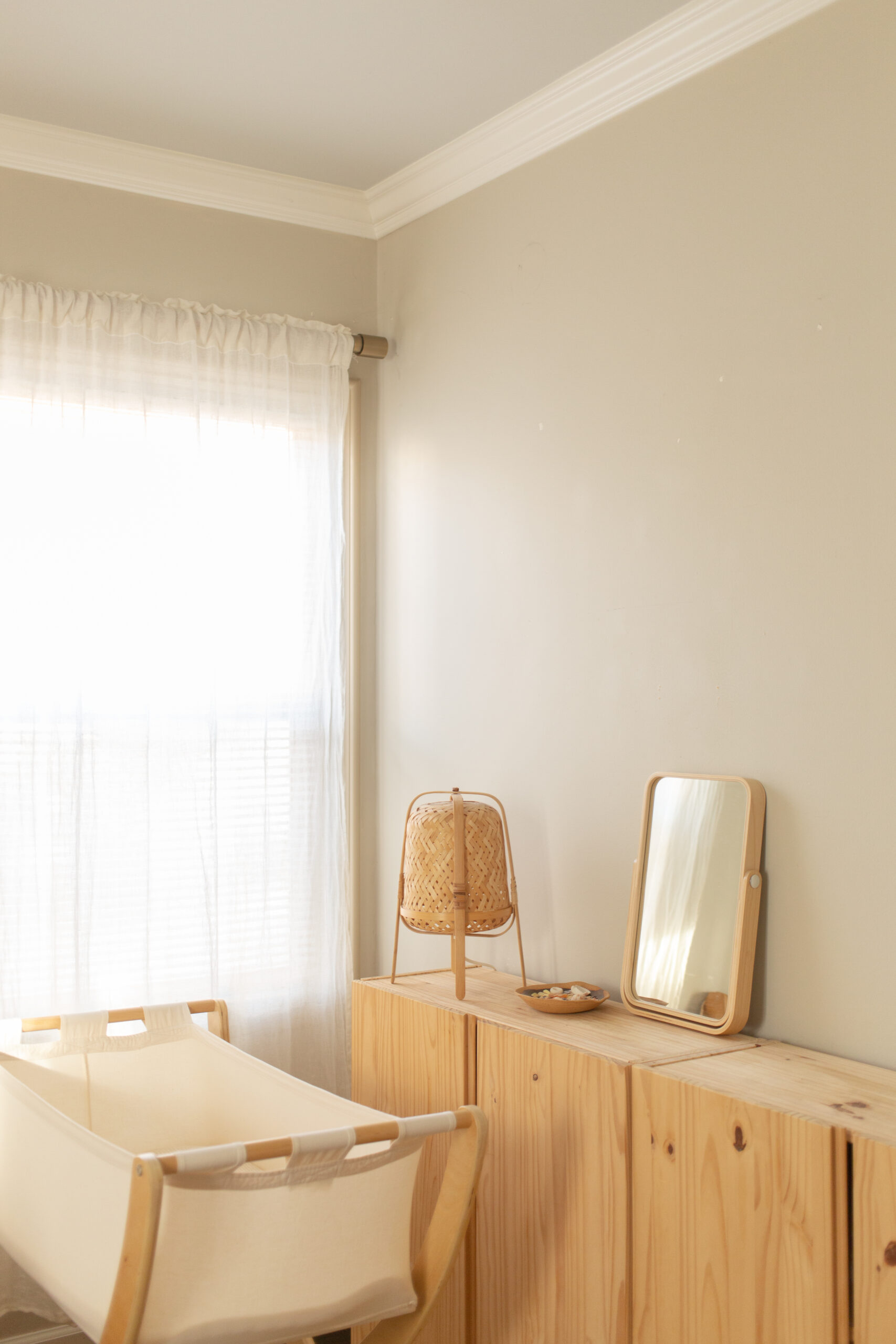 whats your best design advice?
What's good for the earth is good for our homes. Shop second hand and decorate with sustainable materials.
whats your favorite thing about your home?
It really gets the best sunlight.
what are you watching/reading/eating?
I'm watching the Great British Baking Show with Ever while we eat breakfast, reading sleep tips online for infants ? and eating so many croissants.
who are your favorite follows on IG?
Um, following
Molly
is my ultimate favorite… I always compare Arlo's insane art skills with Ever's and try not to feel bad ? I am obsessed with everything Ahjanae shares (@
zion1991
) and also am a @
bewellbykelly
fan girl, so I love what she shares for health/nutrition stuff.
what are 3 things helping you get through this time the most?
The beach, our pod friends and my kids. Kids are incentive to get outside everyday and play regardless of what's going on in the world.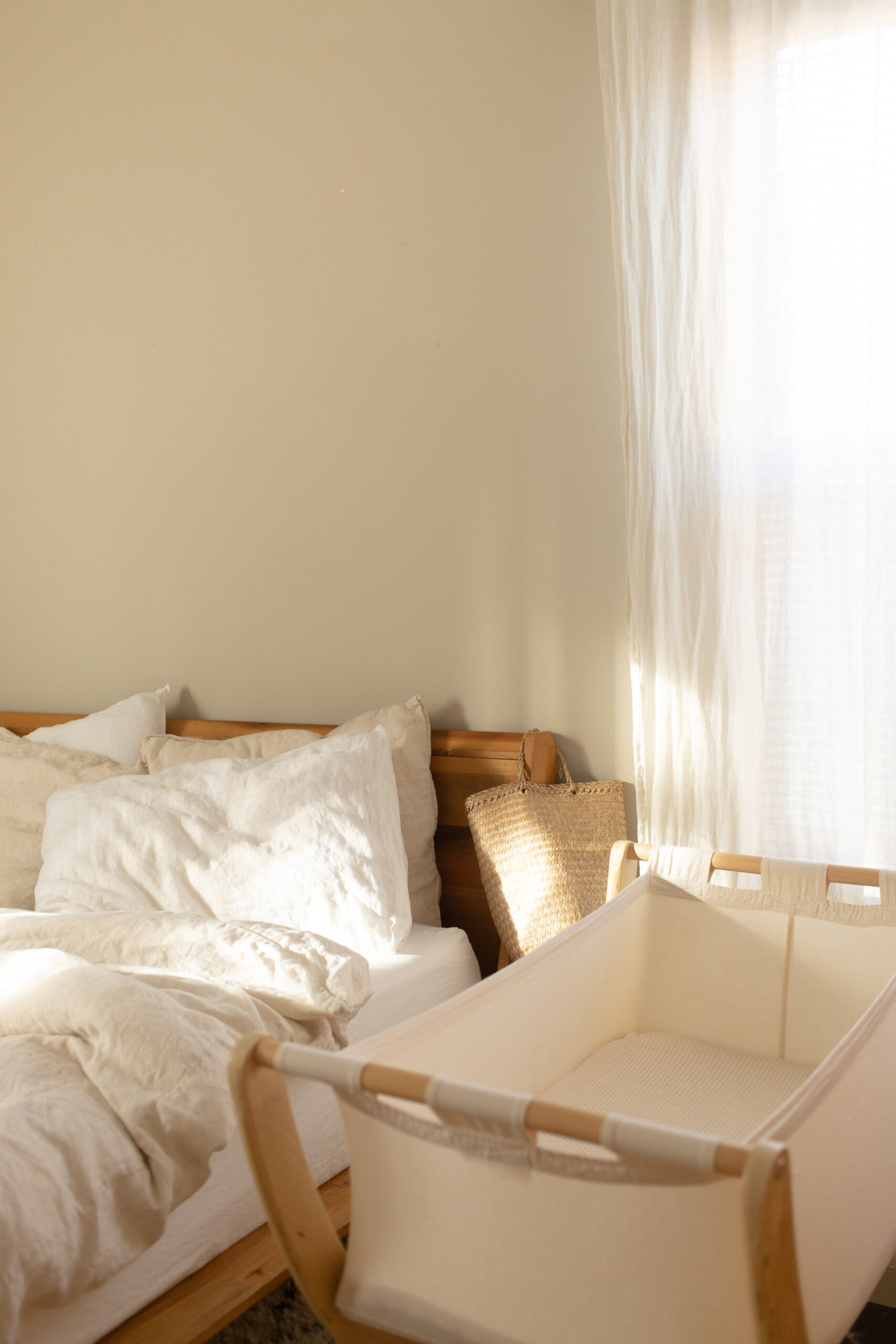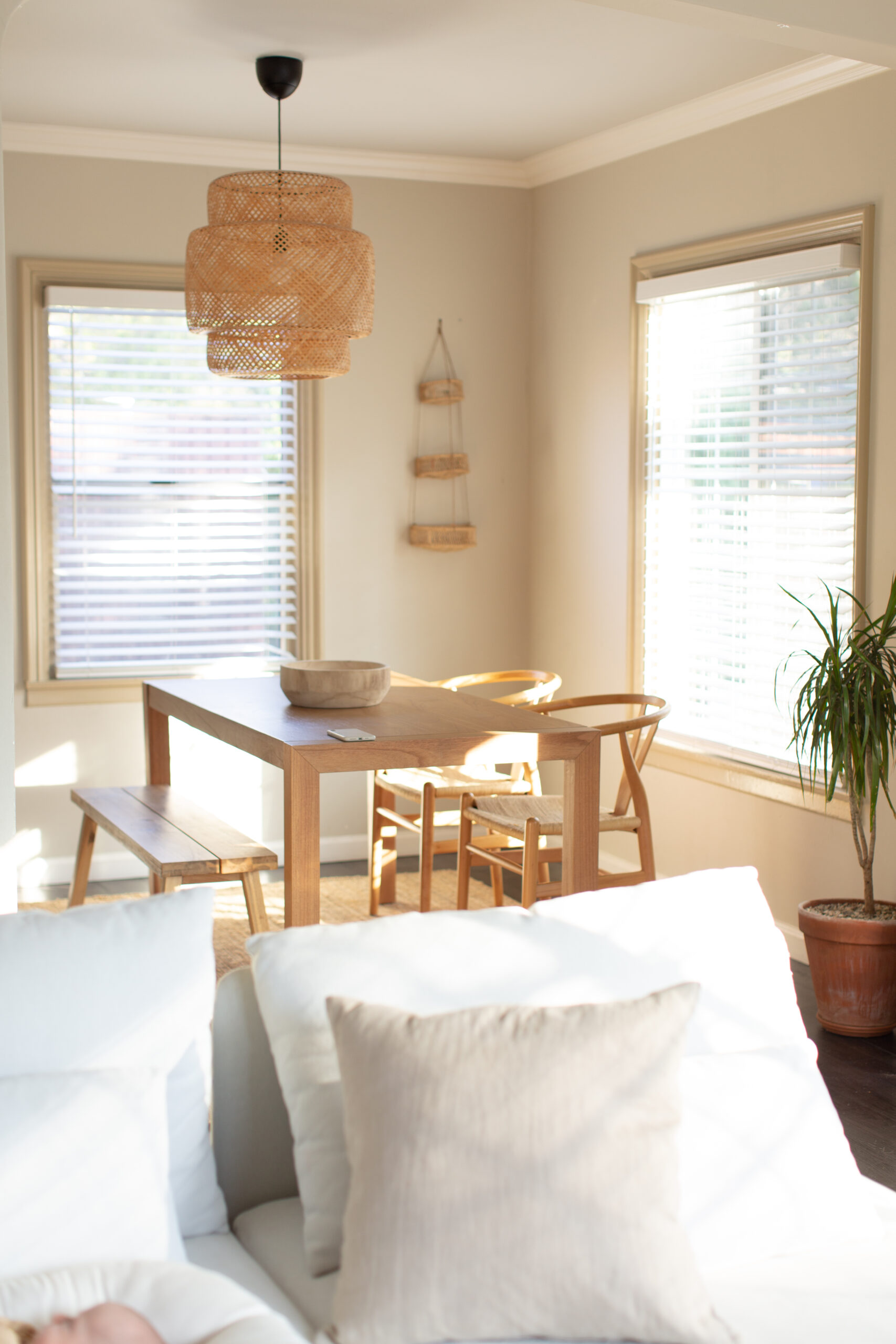 sources
yellow floor pillow: Ikea discontinued Självständig collection