for some reason, i am always unhappy with the state of my workspace. ALWAYS. because i am a packrat. and i have crap everywhere. and the room never looks filled with plants and cute desk accessories ever. it's full of cat hair and opened envelopes and amazon boxes.
did i mention i am really getting over the vintage shop? i was so into it when i started it up that i overlooked how much space it would take up – there is inventory everywhere and boxes and popcorn and tape and i hate it. now that i'm done with summer trips, i am going to focus on getting the room that i'm too embarrassed to even show you into better shape. starting with … getting rid of the etsy shop. i'm going to do some sort of sale to try to clear everything out and if you live in LA and would be interested in purchasing vintage home decor, let me know and i'll plan this for real.
until then – here are some perfect workspaces.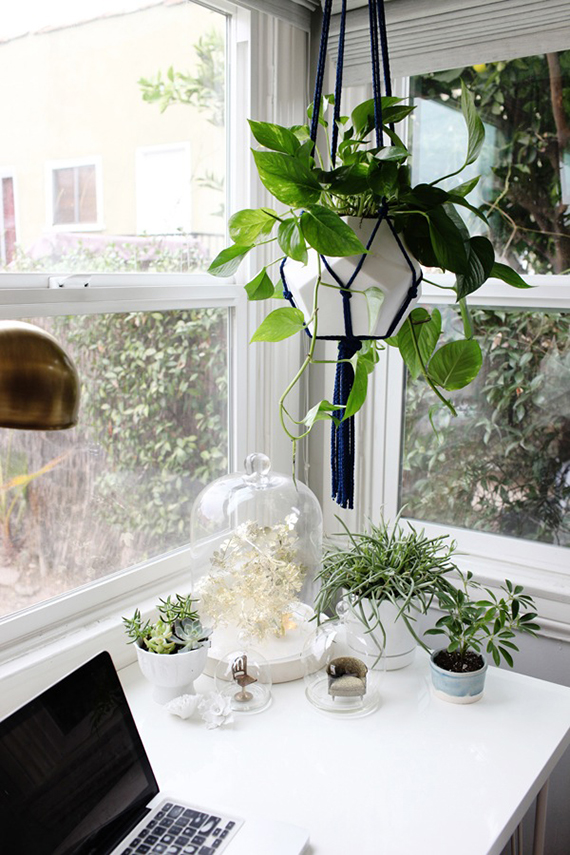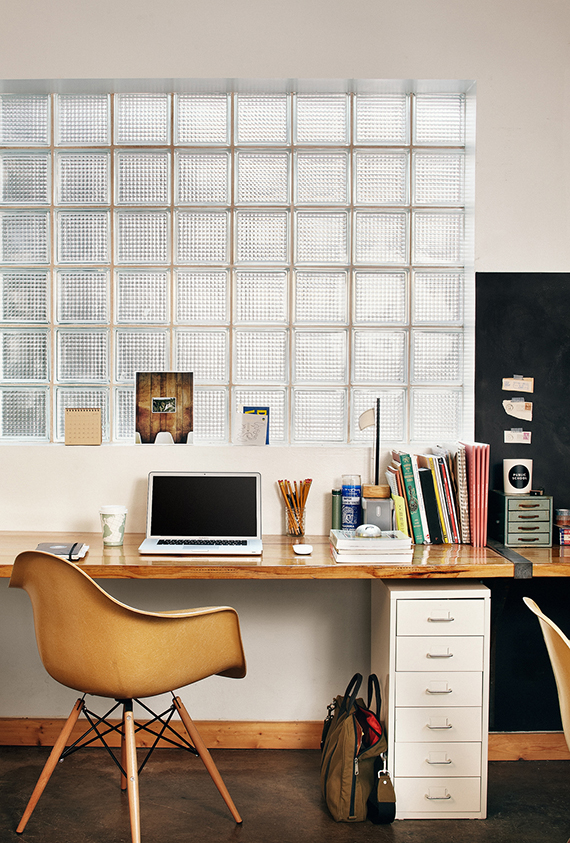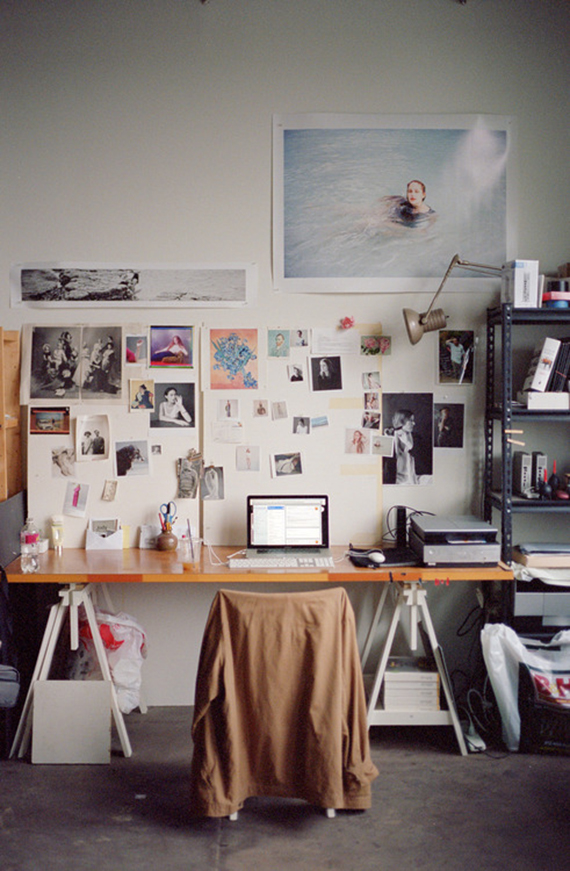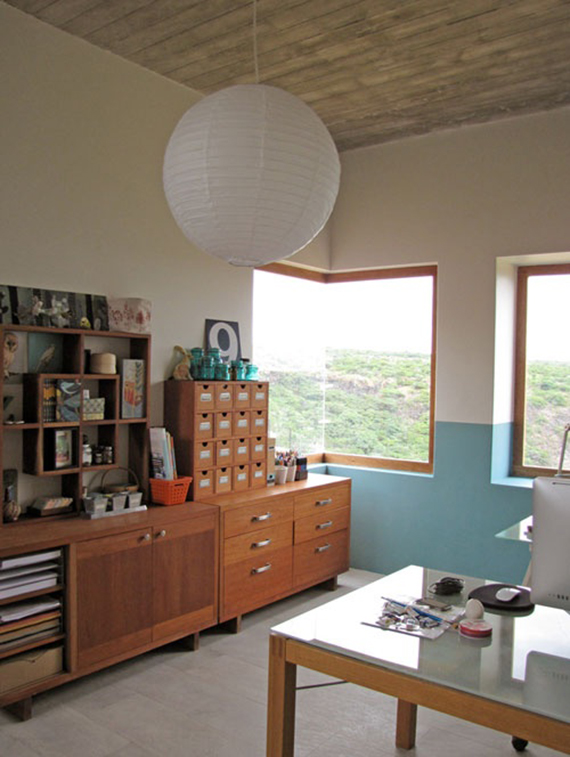 and if money were no object, i'd buy all of these items right now and be super happy.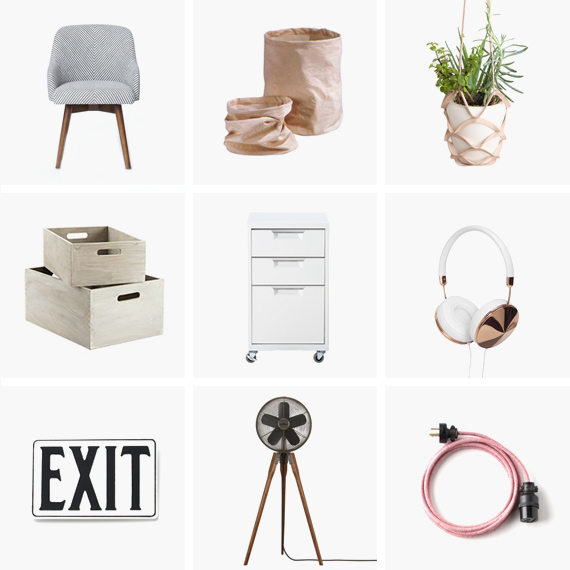 one . the chair i will never buy but always lust after
two . these collapsable trash bins are space saving and so pretty
three . a leather hanging plant holder? so in
four . it always helps to organize in pretty containers
five . this simple white file cabinet is nice enough to not hide in the closet
six . lovely headphones for when gideon doesn't want to listen to the dirty dancing soundtrack with me
seven . an exit sign at the door would help remind me i can leave 
eight . it gets crazy hot in our apartment and we're always fighting over the oscillation on our little fan
nine . cords are everywhere in the office. i wish they made usb versions of these.