neutral hanukkah dinner ideas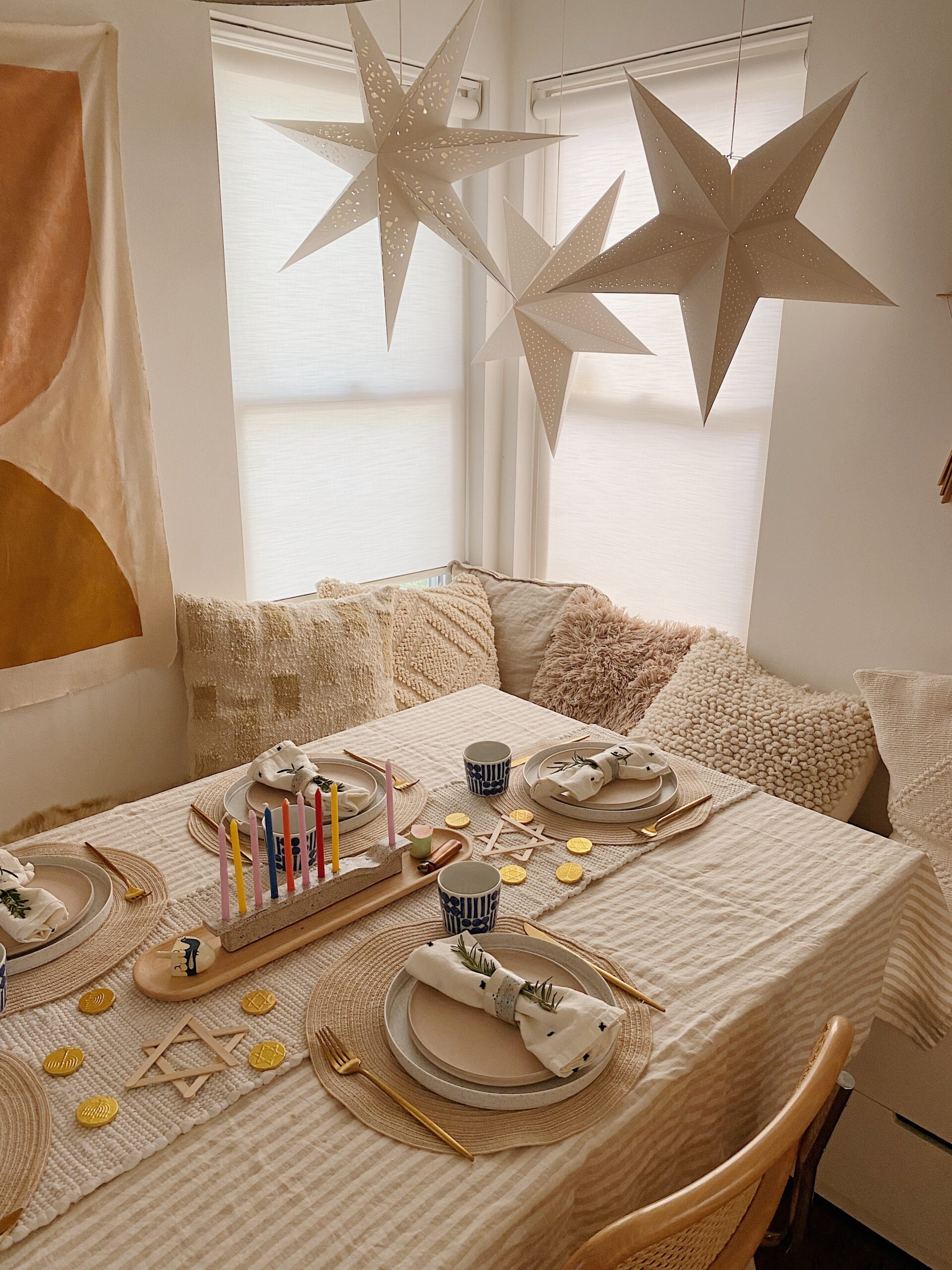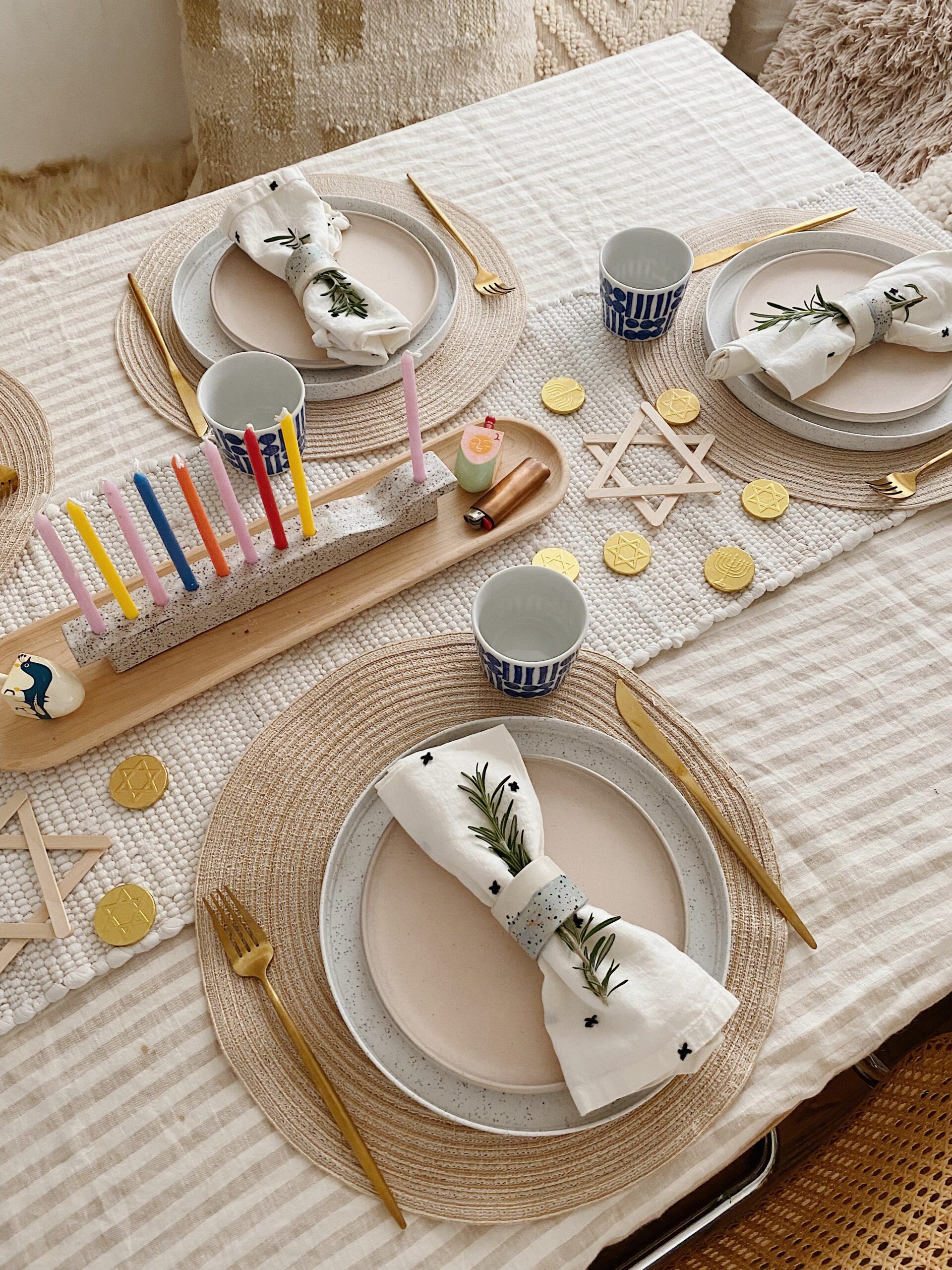 i've said before that i know there isn't a lot of inspo out there for jewish holidays, so i wanted to share two little hanukkah dinners i threw last year and the year before in case you celebrate hanukkah too!
it's way more challenging to decorate for hanukkah as festively as christmas, but i like to incorporate all the obvious hanukkah things– stars of david, gelt, dreidels, a menorah and a little bit of blue!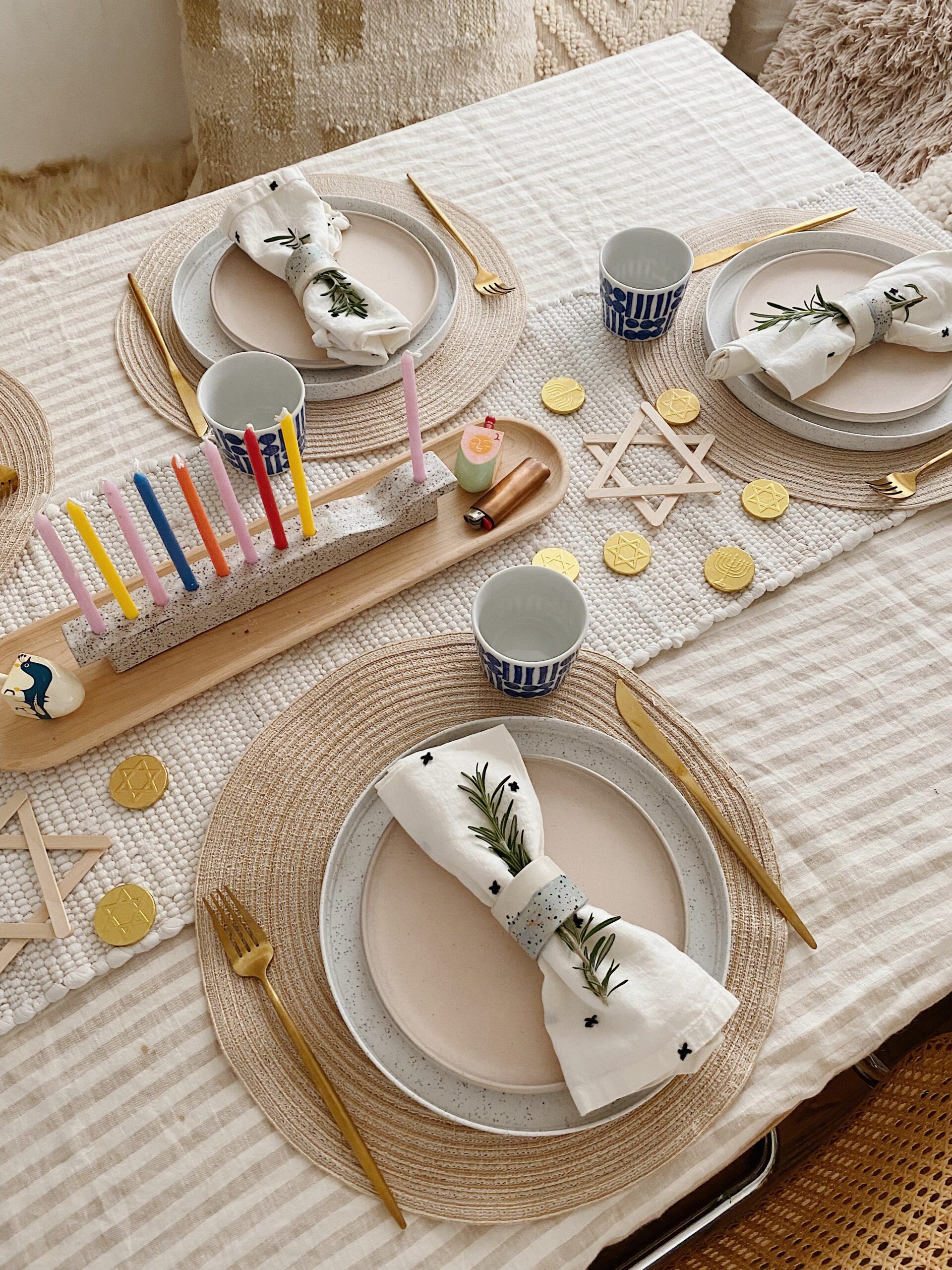 last year i even went as far as putting gelt and popsicle stick stars of david all over the table haha.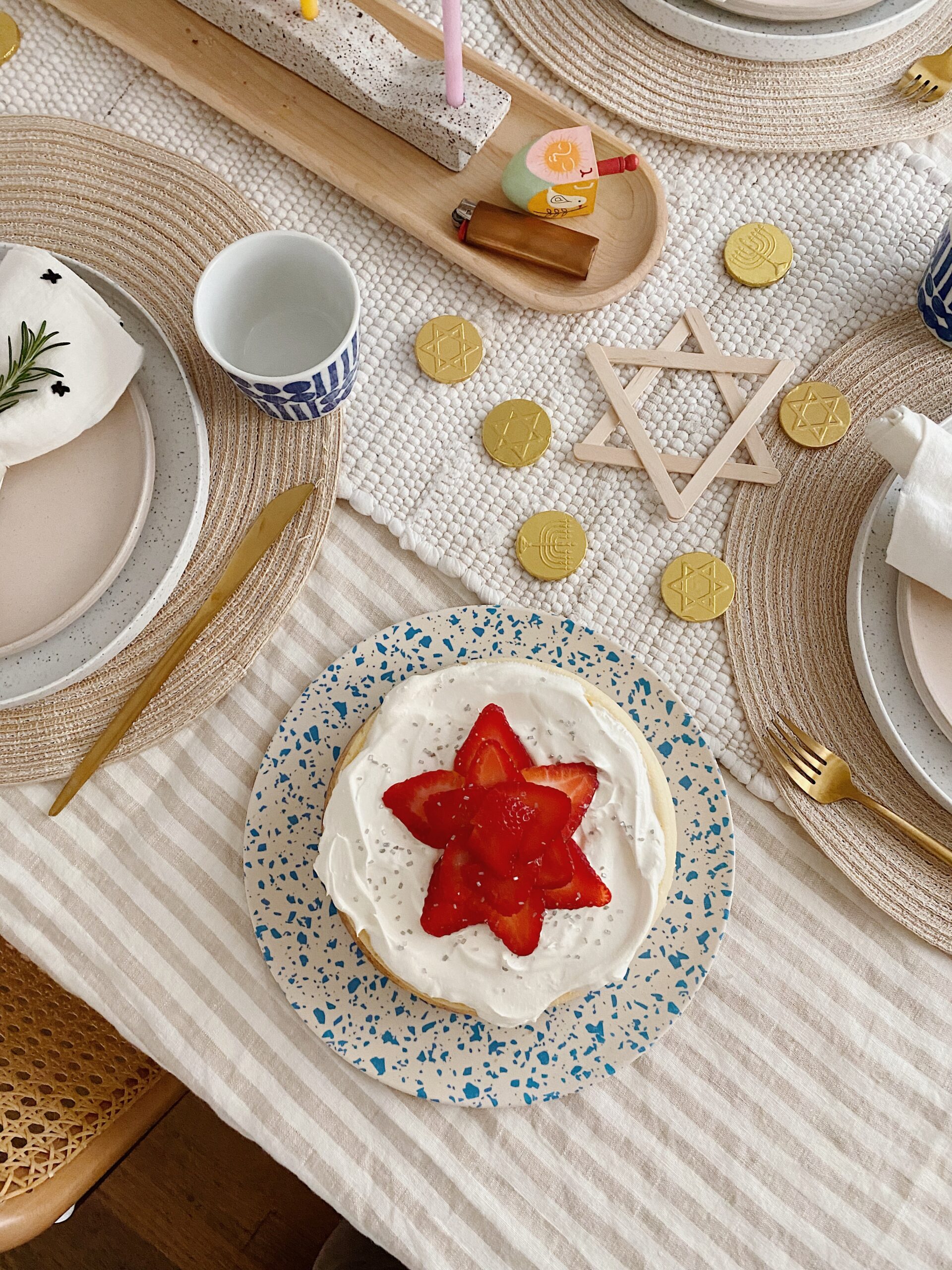 then i covered a cheesecake in strawberries that look half star of david, half demogorgon. and added silver sprinkles!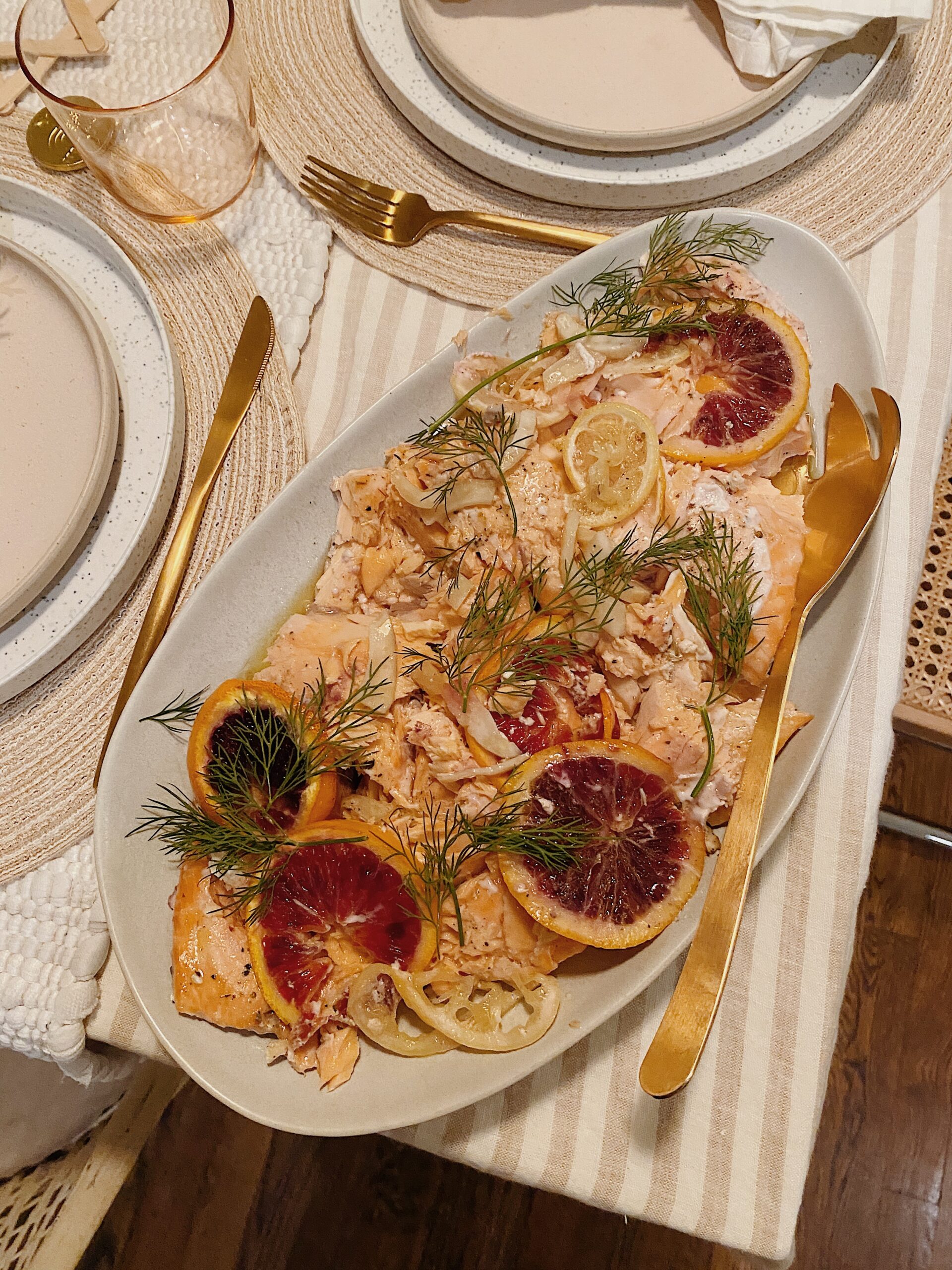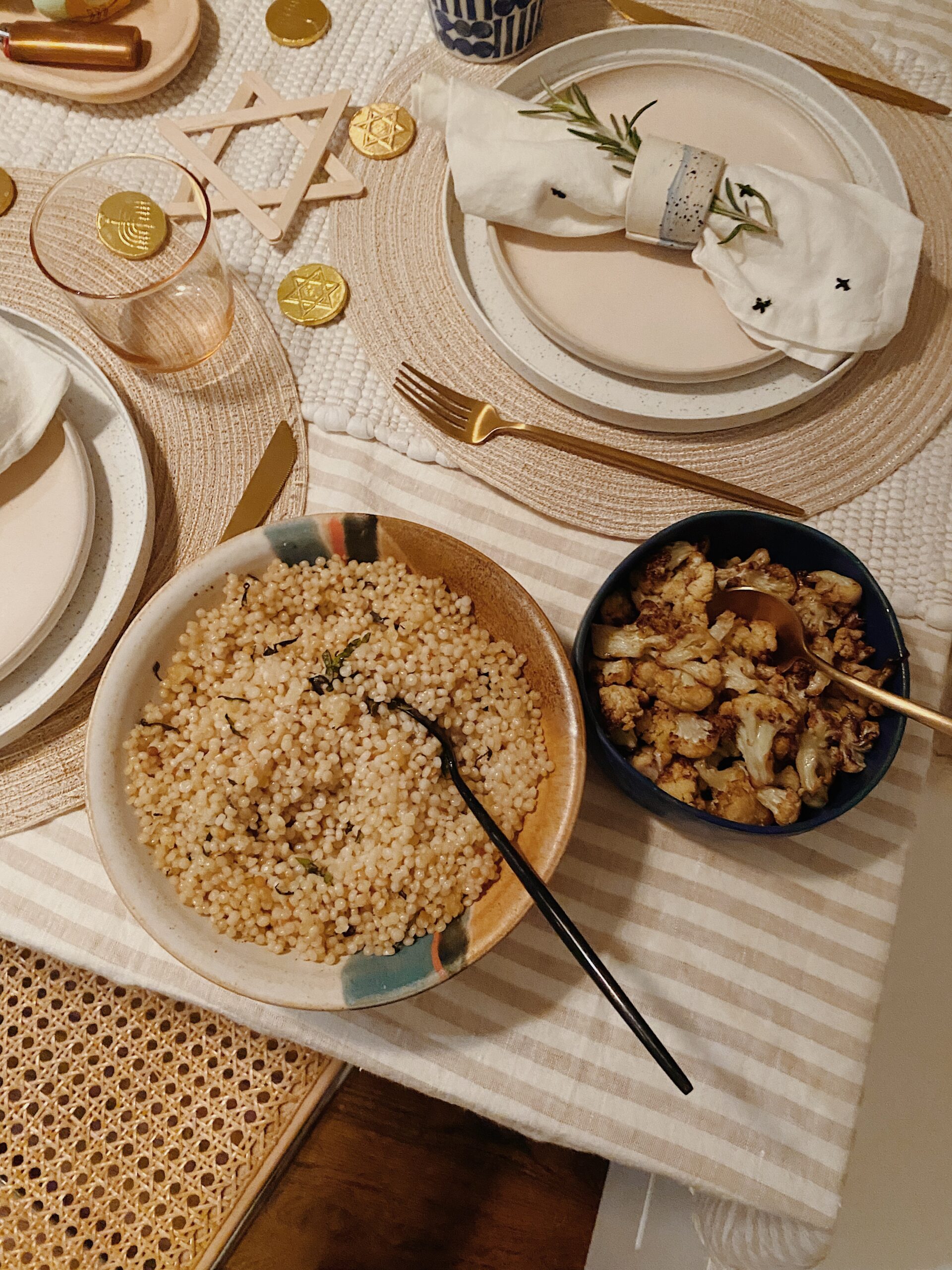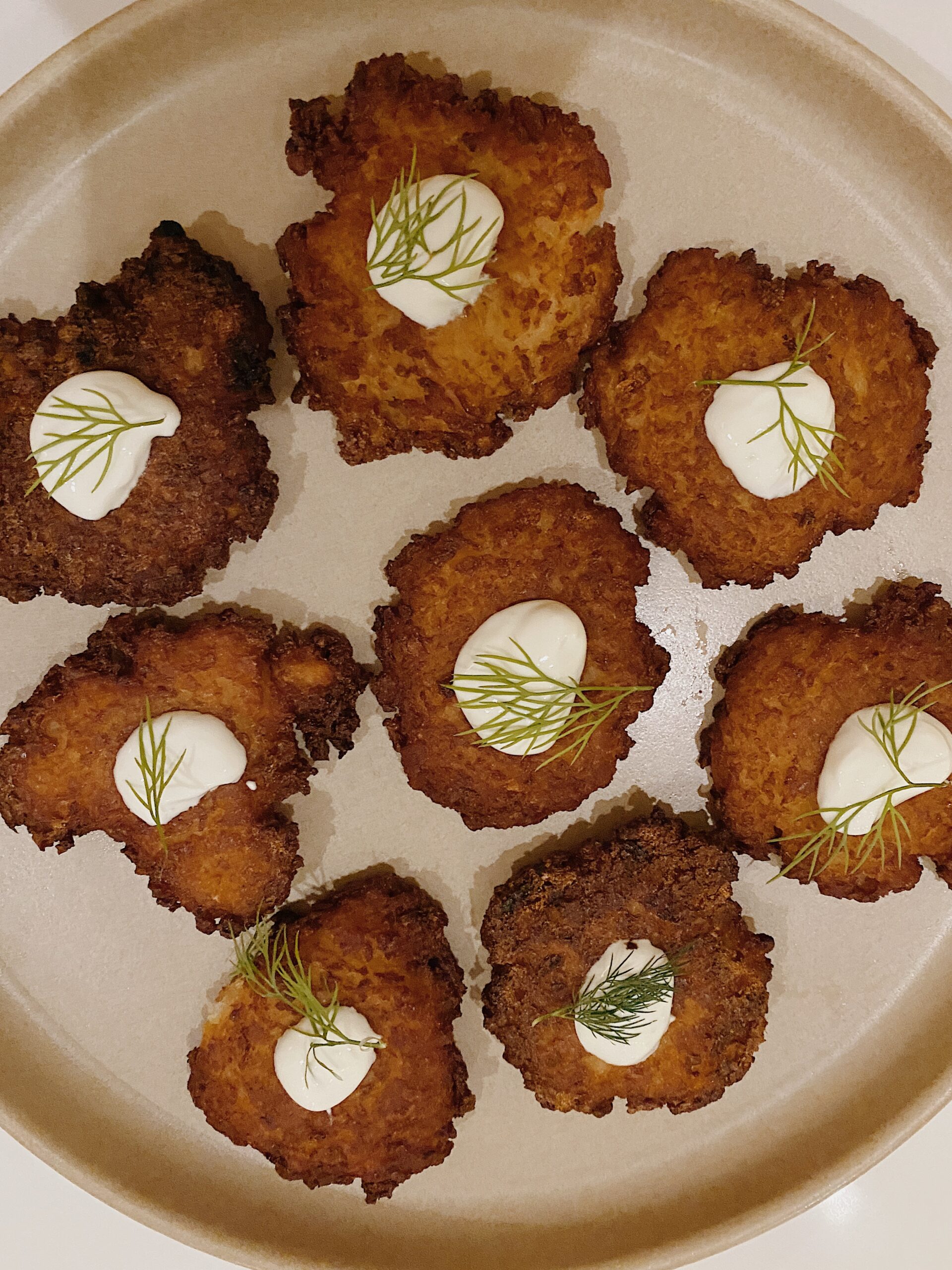 for dinner, i served slow roasted salmon with citrus and fennel, israeli couscous with basil, roasted cauliflower and trader joes latkes with sour cream.
the year before, i made my own latkes so i went less festive on the table (because i had less time to add more gelt everywhere haha)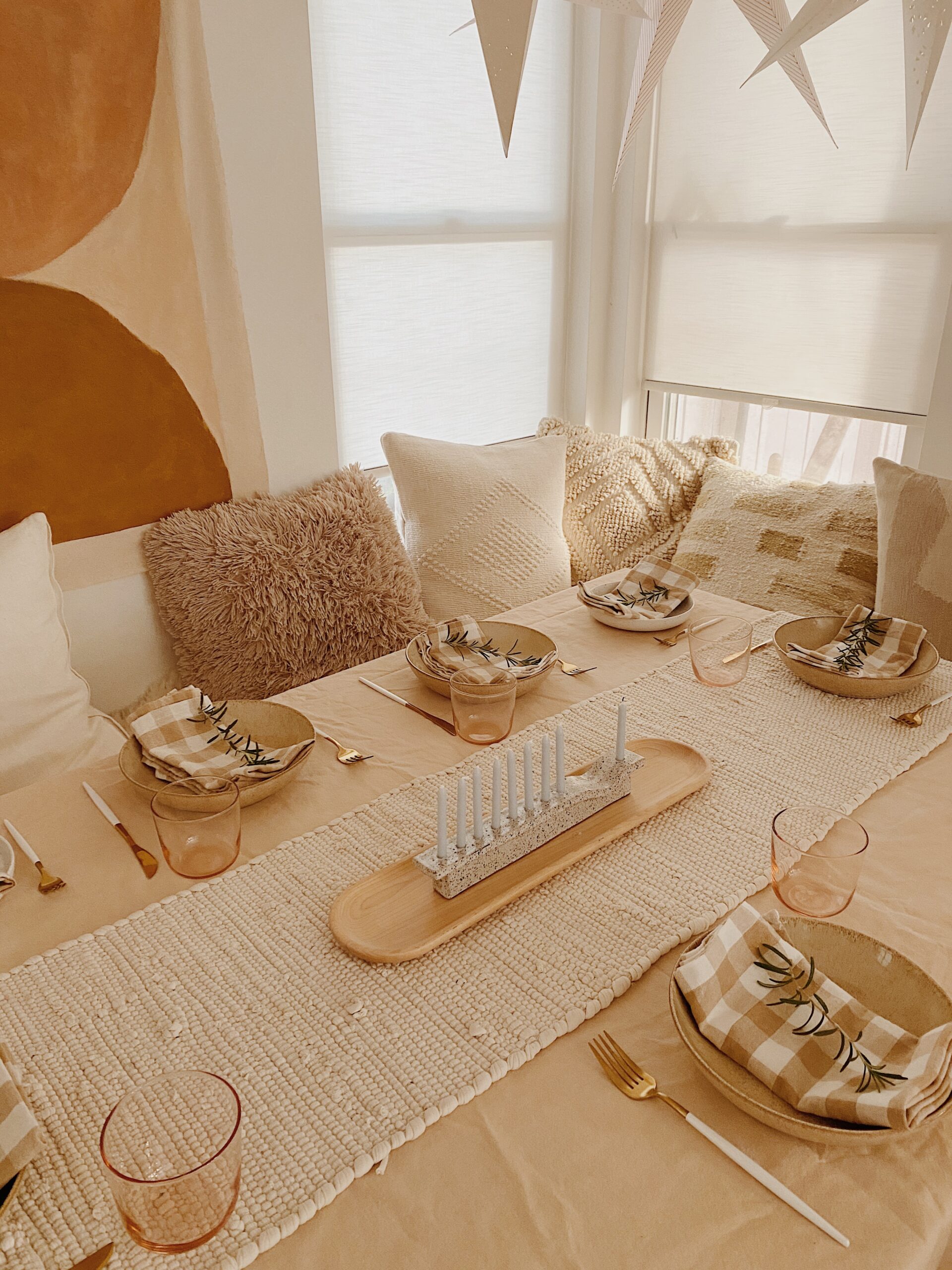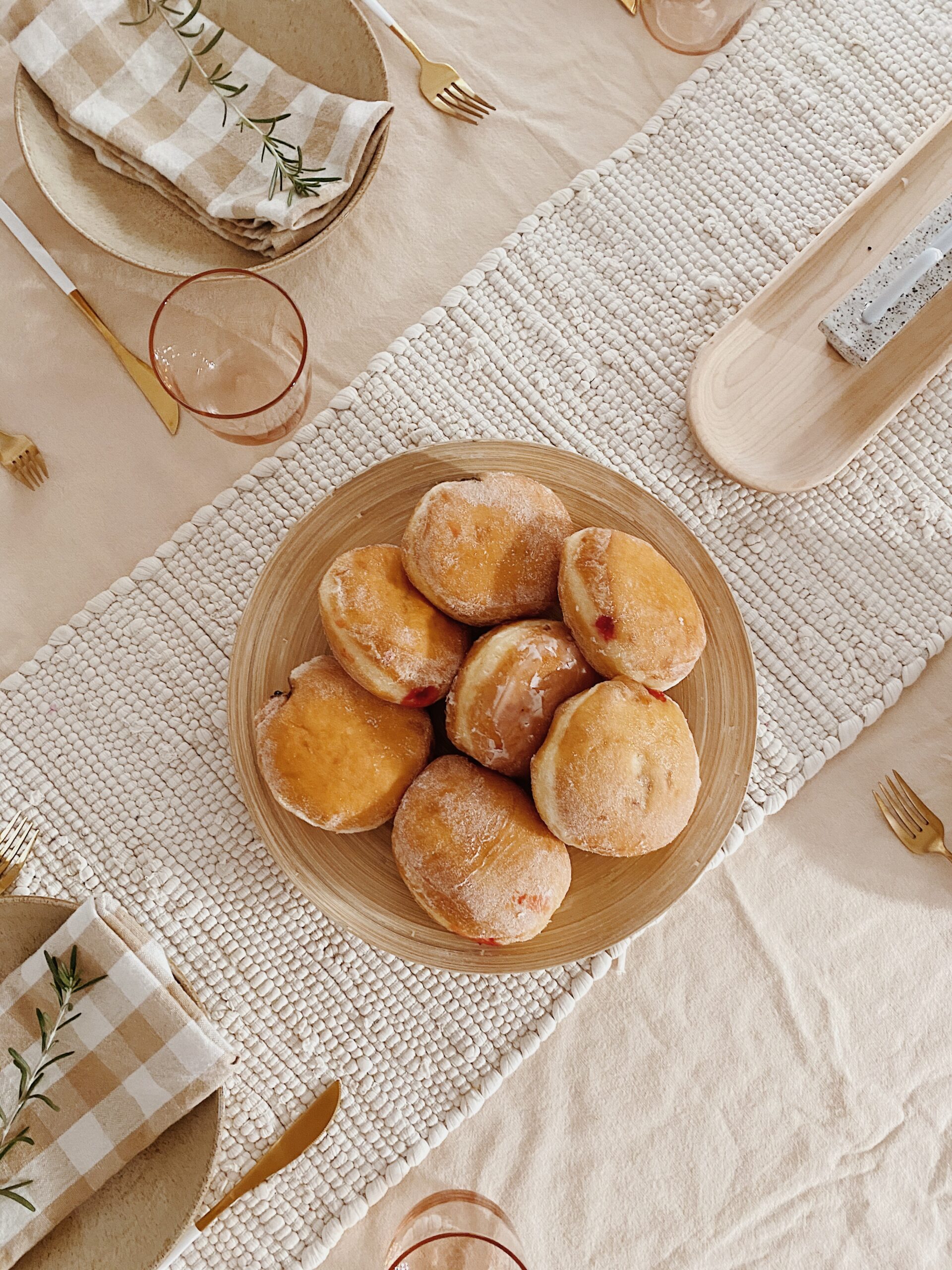 instead of making or buying sufganiyot, i just got jelly donuts which were sufficient and delish.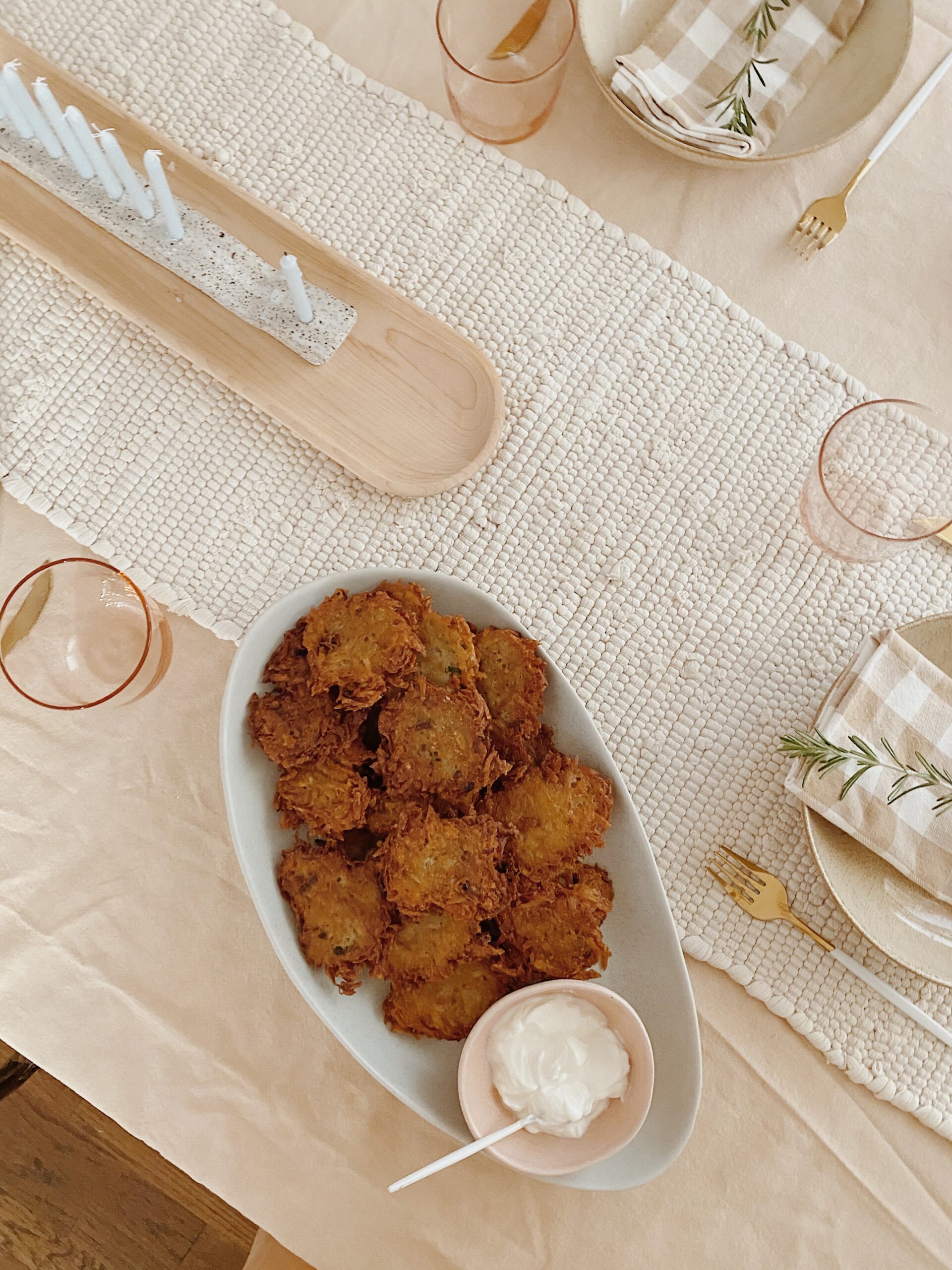 my perfect latkes! NEVER AGAIN. because i found out later that you can just make latkes from store bought shredded hash browns and now i would never spend hours standing on a bowl of wet potatoes trying to drain them!!!!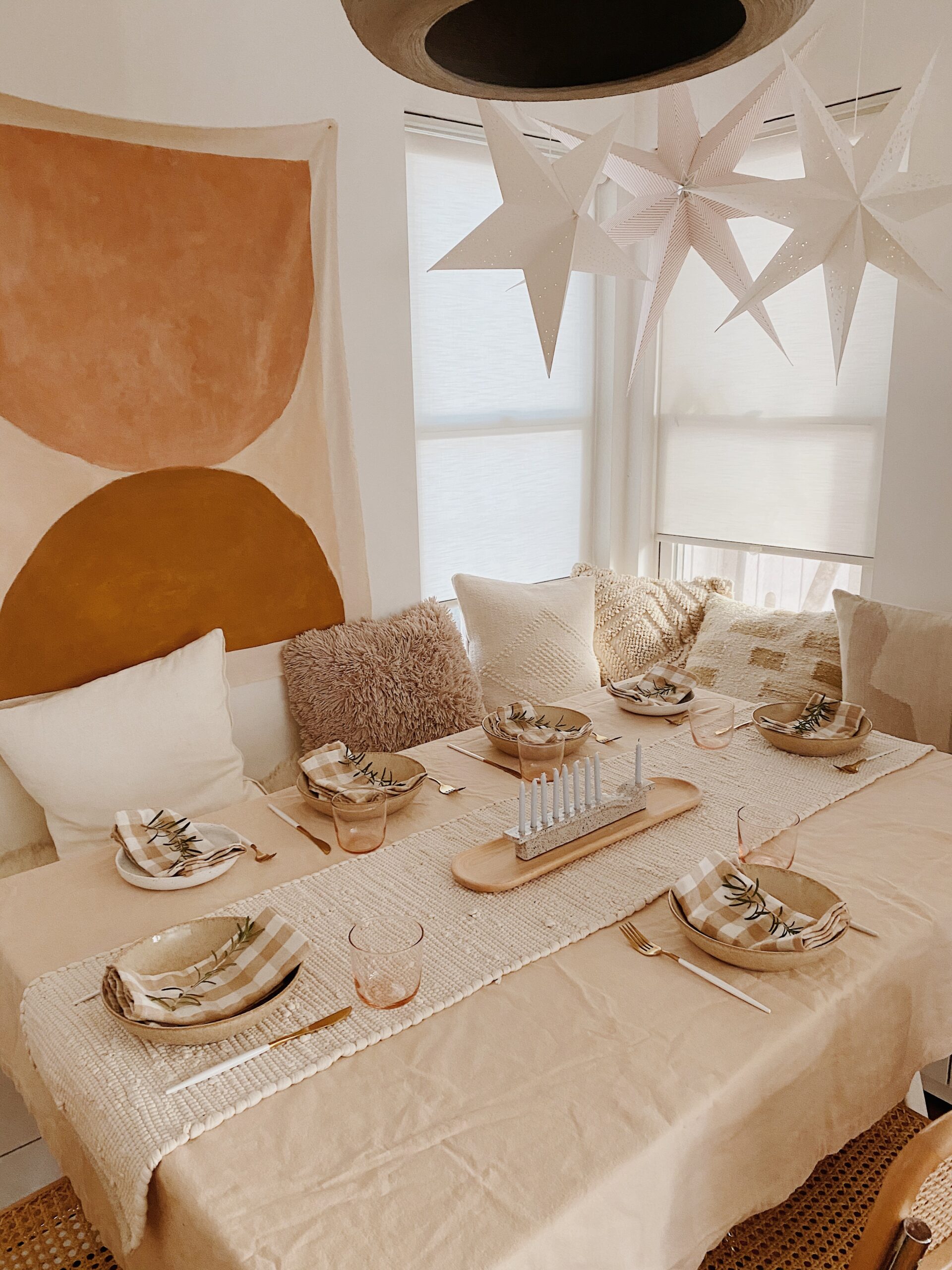 sources