modern hanukkah cocktail party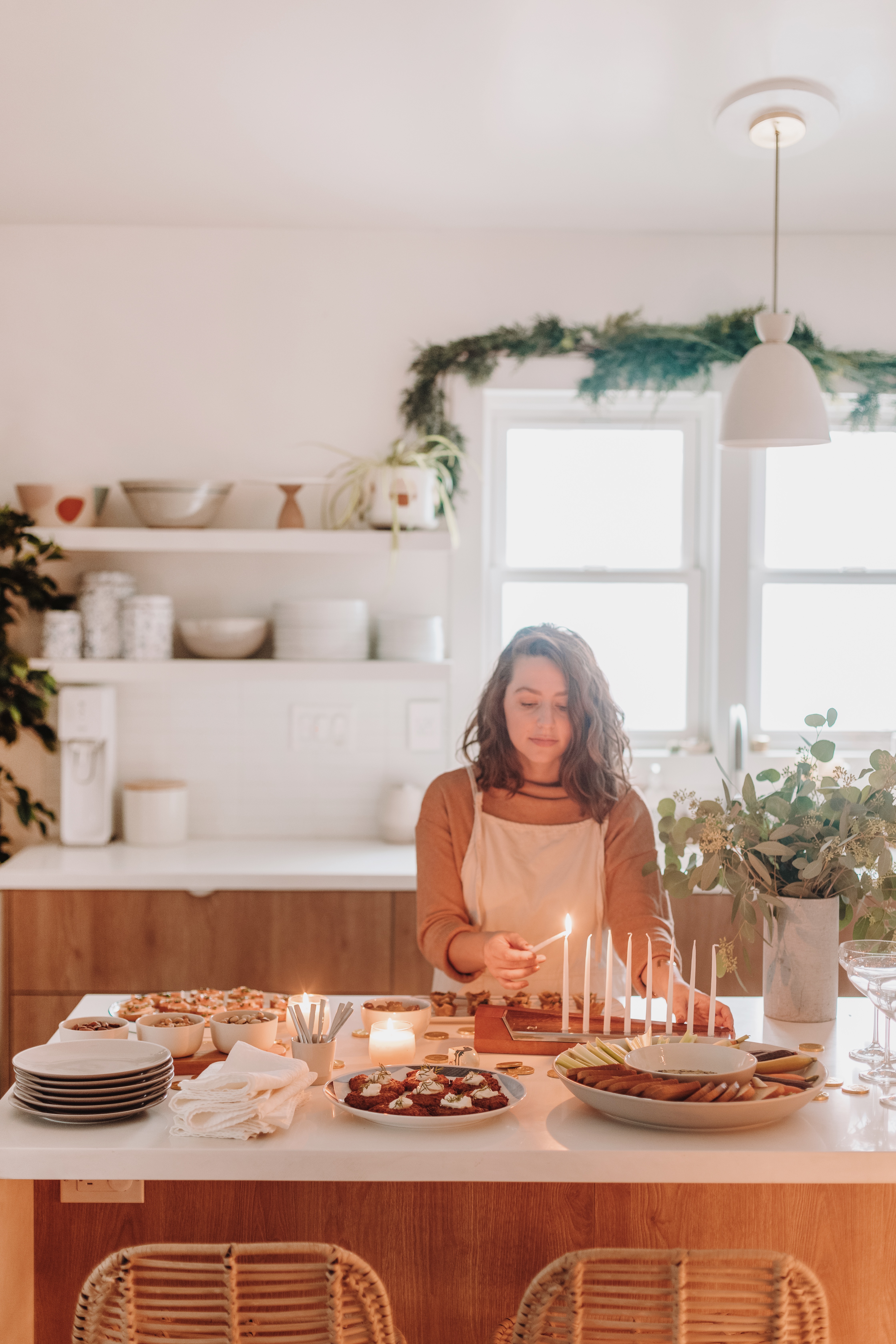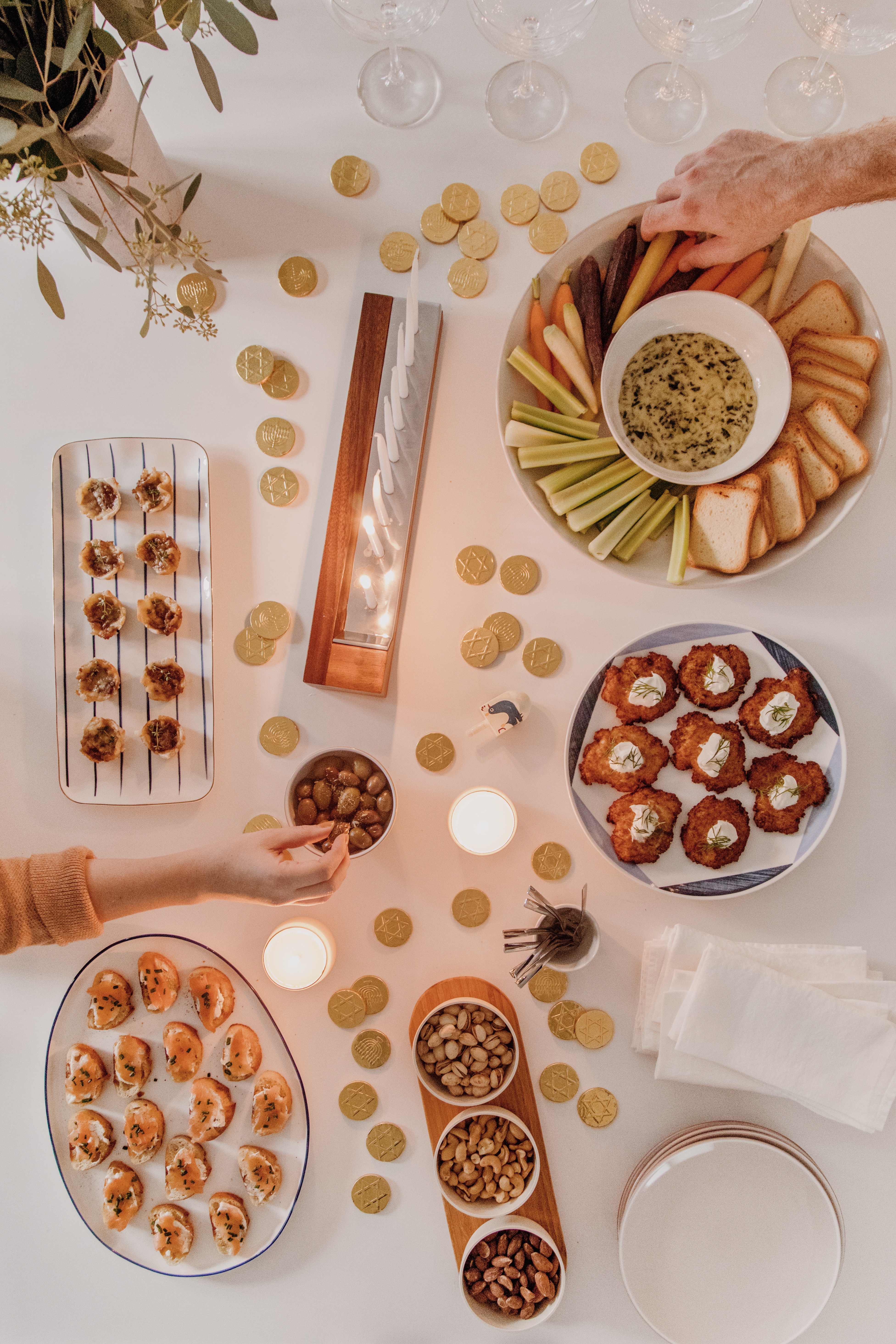 i get asked a lot about cute things for hanukkah and other jewish holidays so i'm excited to have put together this cute simple hanukkah party with some easy appetizers and nods to traditional decorations, but not like… BLUE BLUE.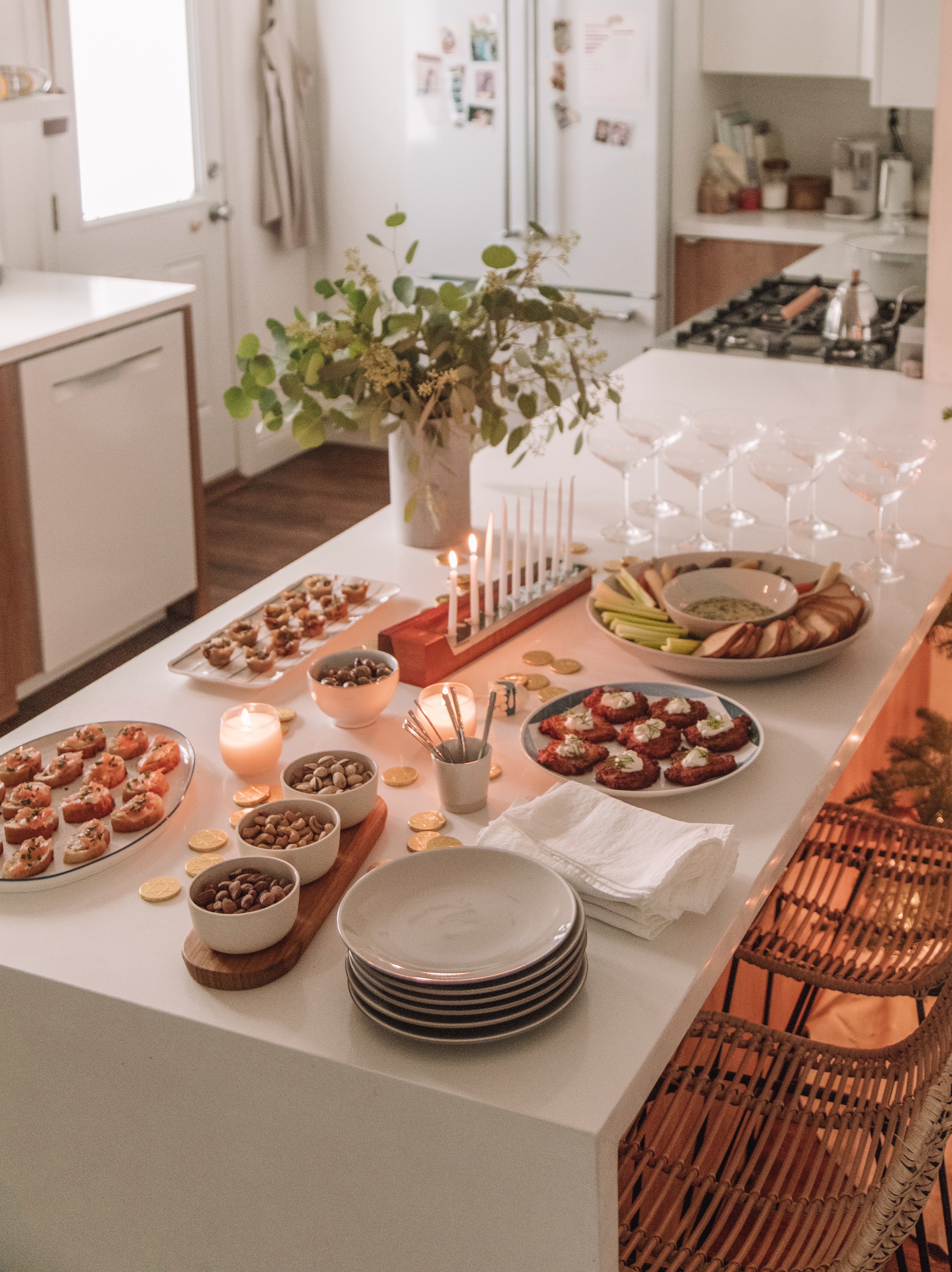 i laid out some cute plates and linen napkins (i almost always use cloth napkins for parties, because it feels way classier than paper, and i just toss them all in washing machine after) with little appetizer forks (just in case).
for the easiest appetizers ever, just fill bowls with nuts and olives!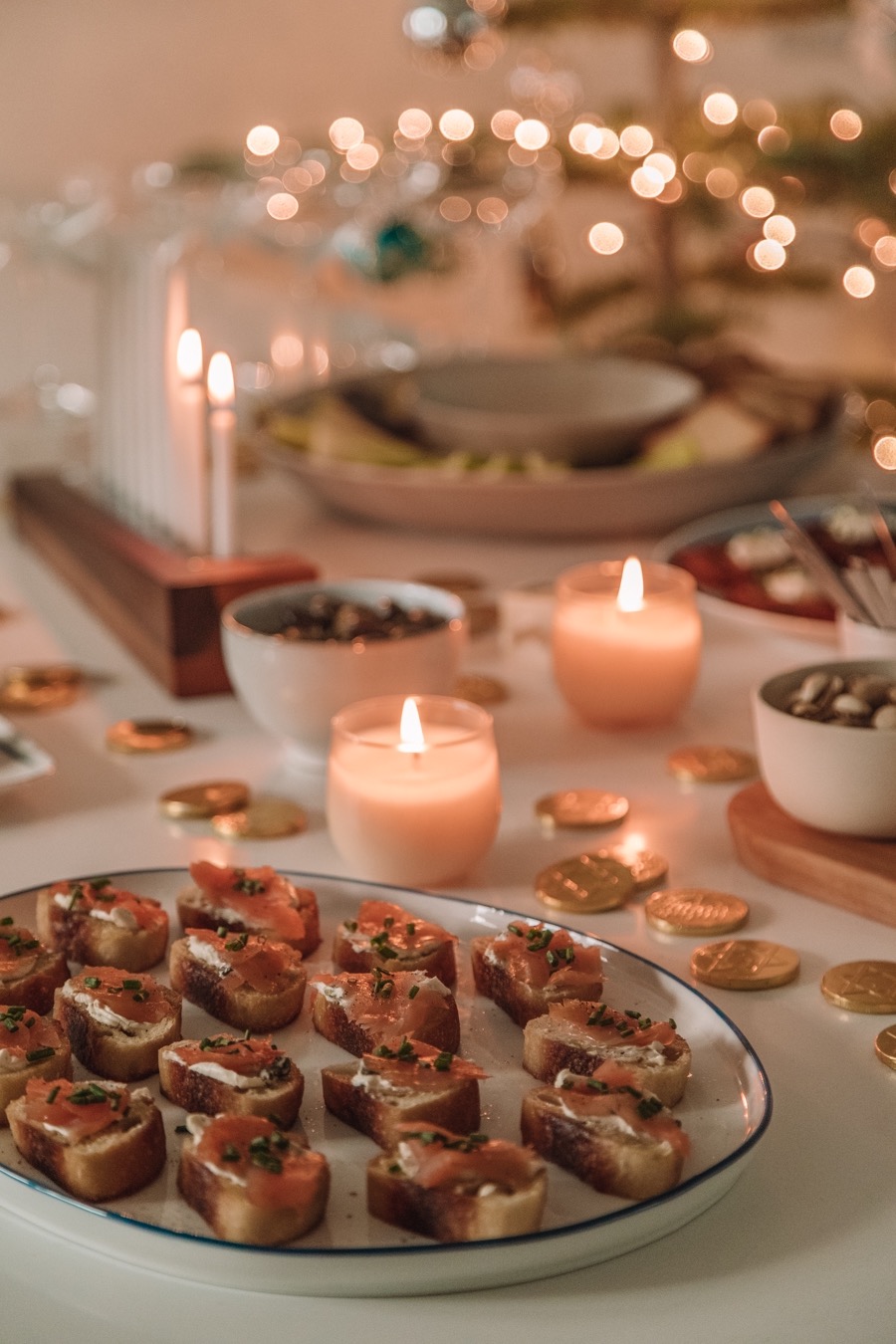 i used this recipe to make the smoked salmon crostini (because i didn't see white trout at the store)  and i definitely cut the bread too thick lol– the recipe is good and easy but cut your bread thinner!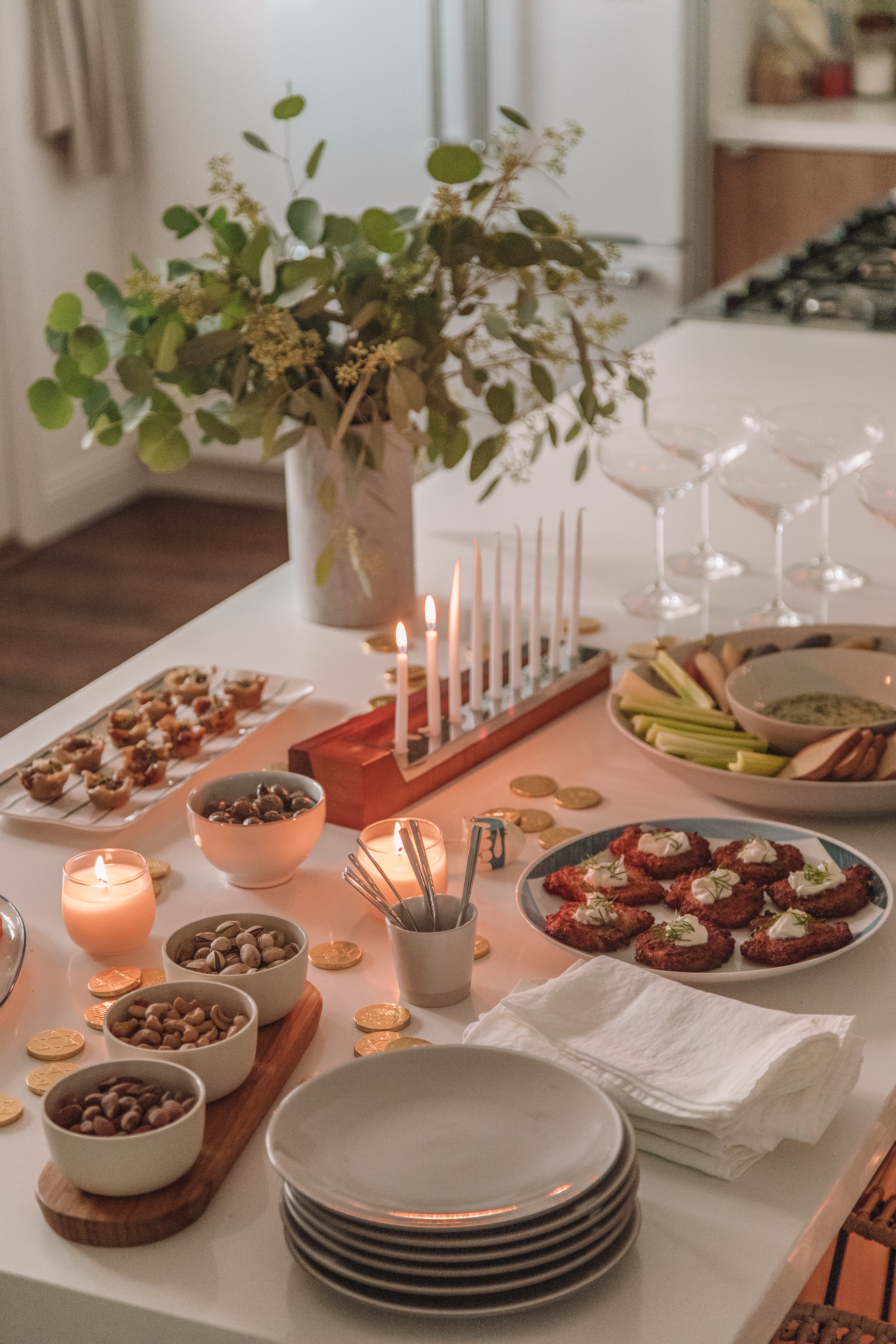 for decorations, obviously place your menorah front and center. i also "casually" arranged gelt all over the counter, easy!! for florals i just got simple inexpensive eucalyptus and for drinks, champagne.
as you can see, i got some platters that had blue accents, but nothing is overly blue so it still falls in line with my style but feels hanukkah-y!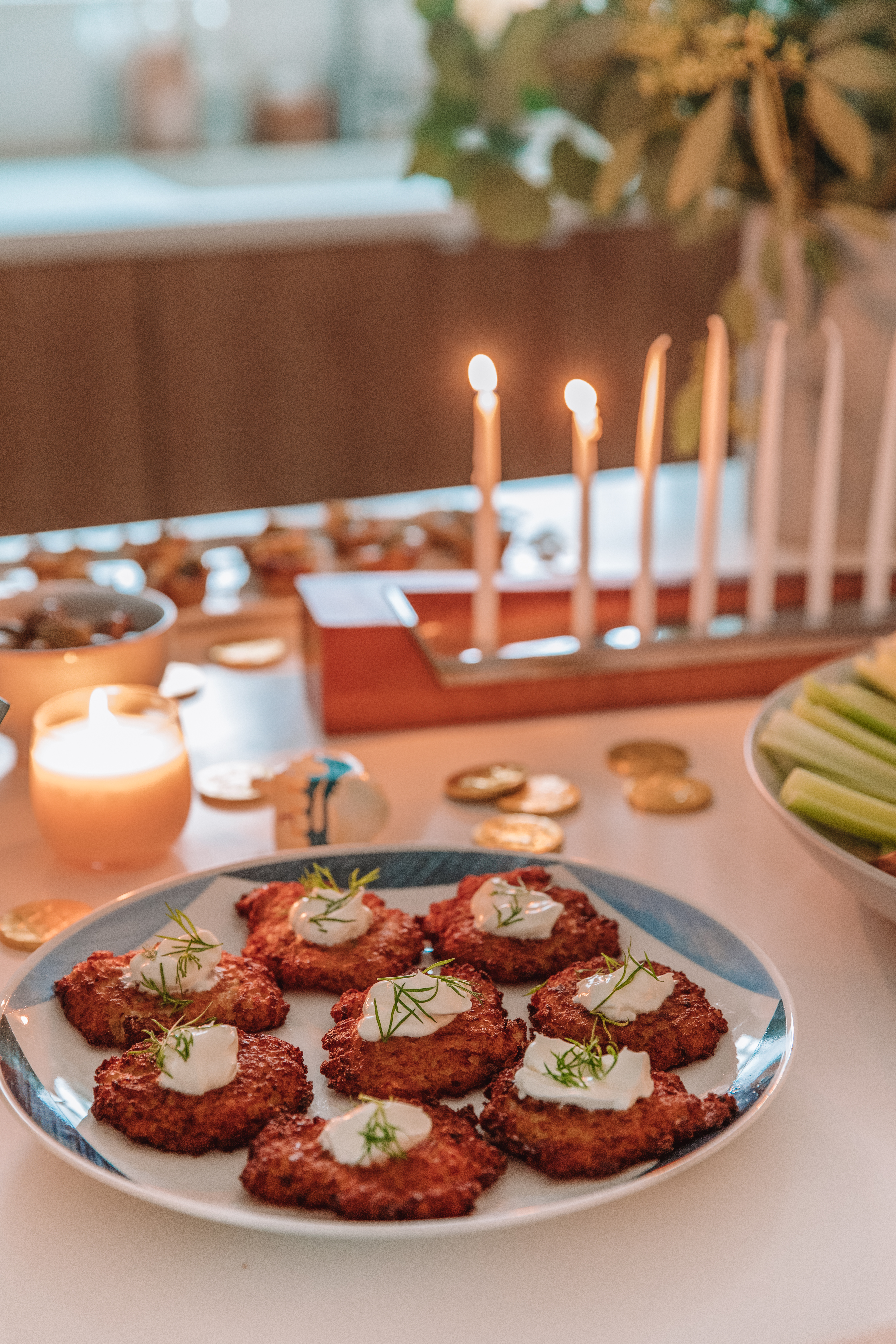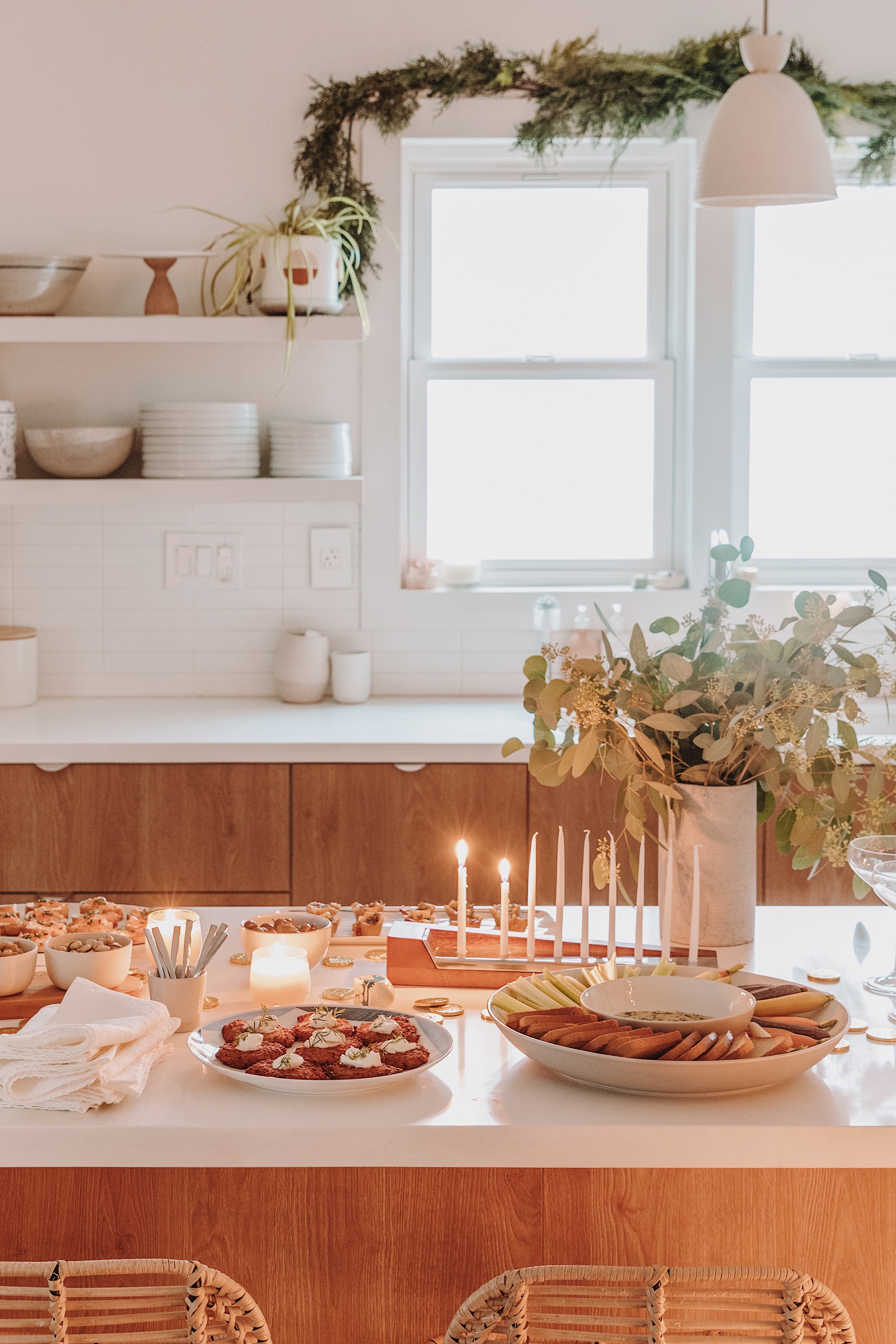 sources