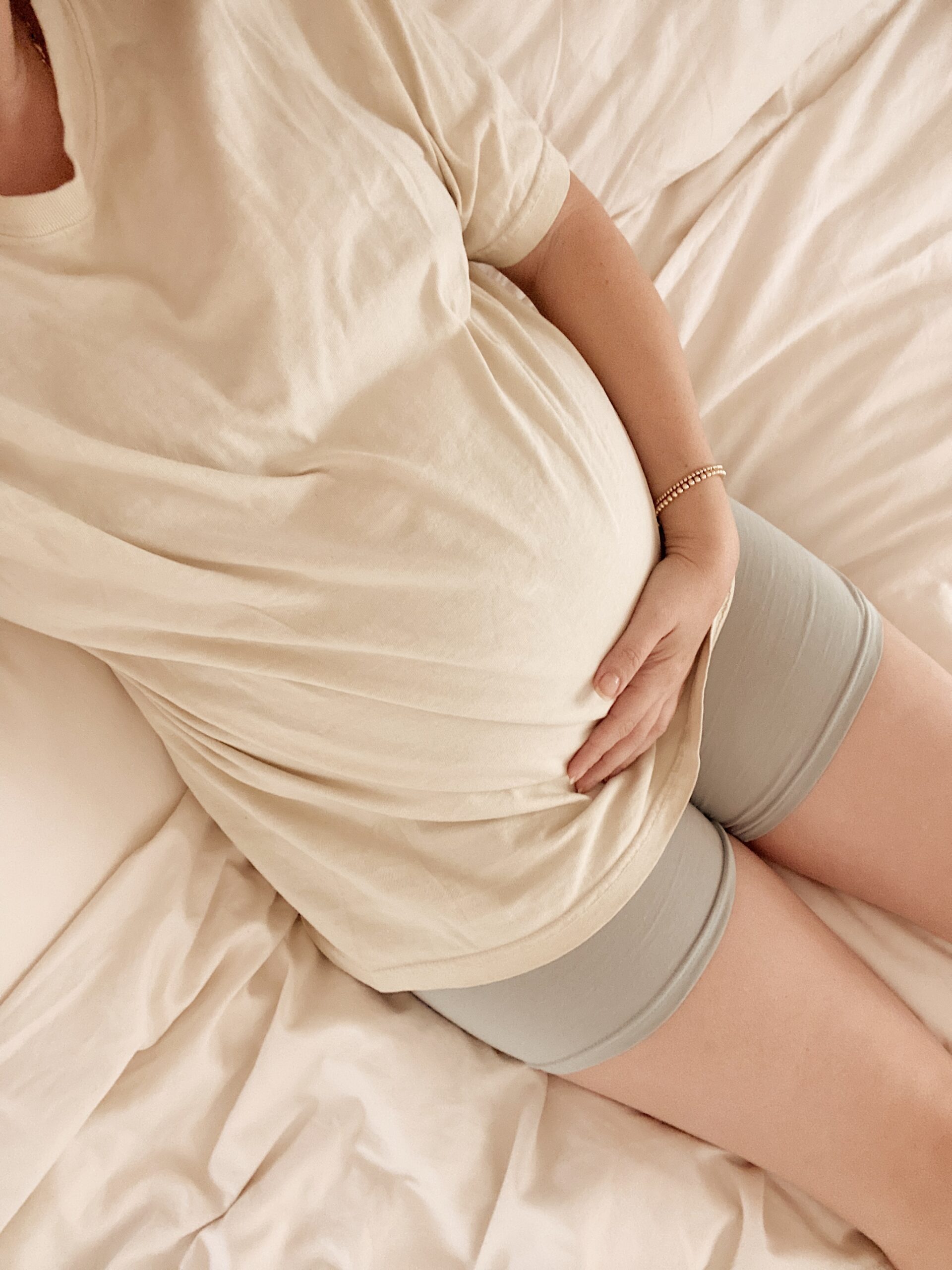 my pregnancy has been way more chill than my first, and i was lucky the first time around too. my pregnancy with arlo i had heartburn every single day, but i took pepcid AC which helped a ton, this time i haven't had anything like that really (actually until this week!)
i had some strong smell aversions in the beginning, but that's really the worst physical symptom i've had 6 months in! i've been extremely lucky, so this list of essentials might be very different than others.
i'm not planning on another baby after this so i haven't wanted to invest too much money into things that are specifically maternity, instead trying to find things that will work for these next few months as well as postpartum and beyond. (i spent a bunch of money on things i never wore again last time and it was a mistake)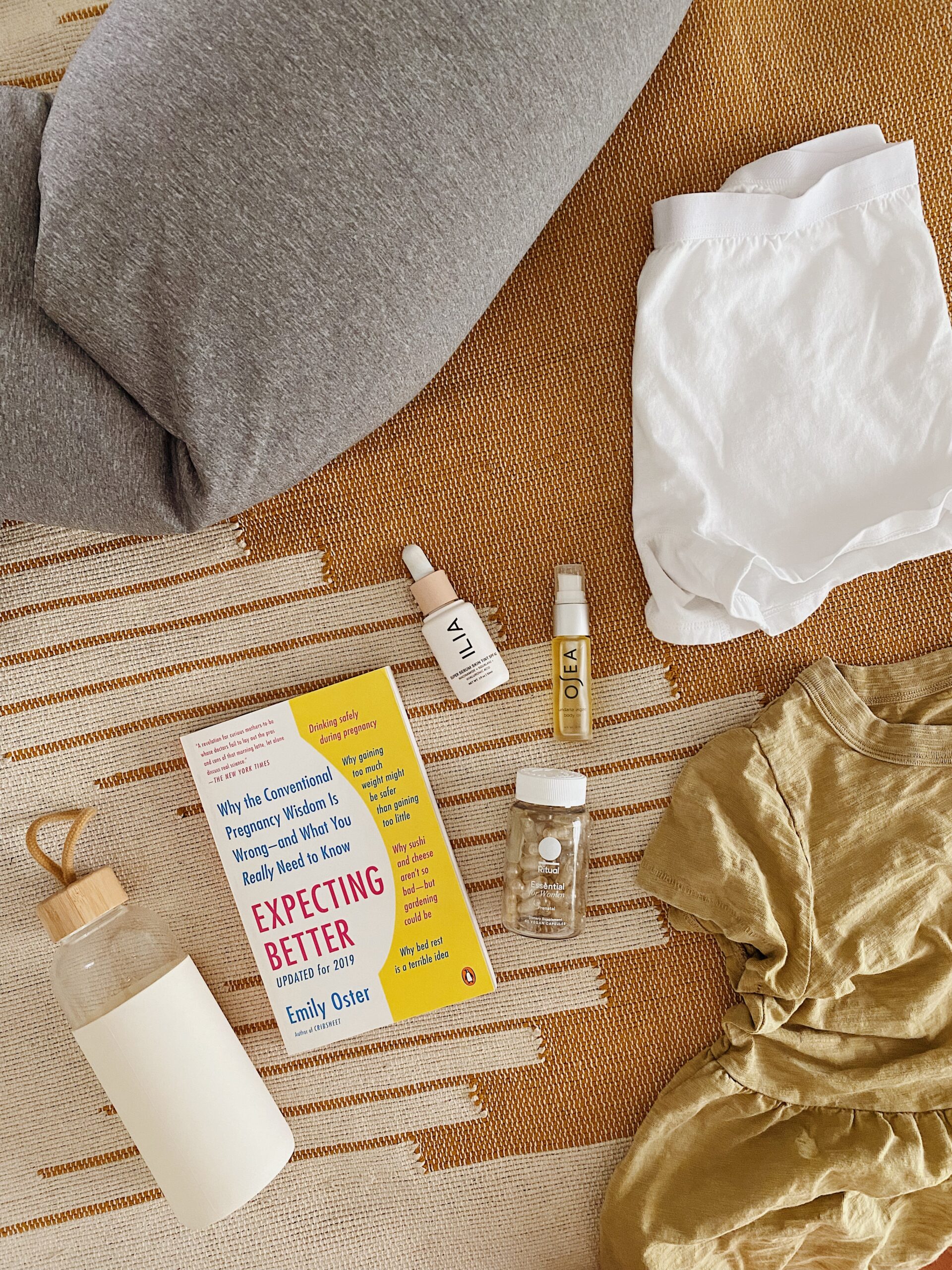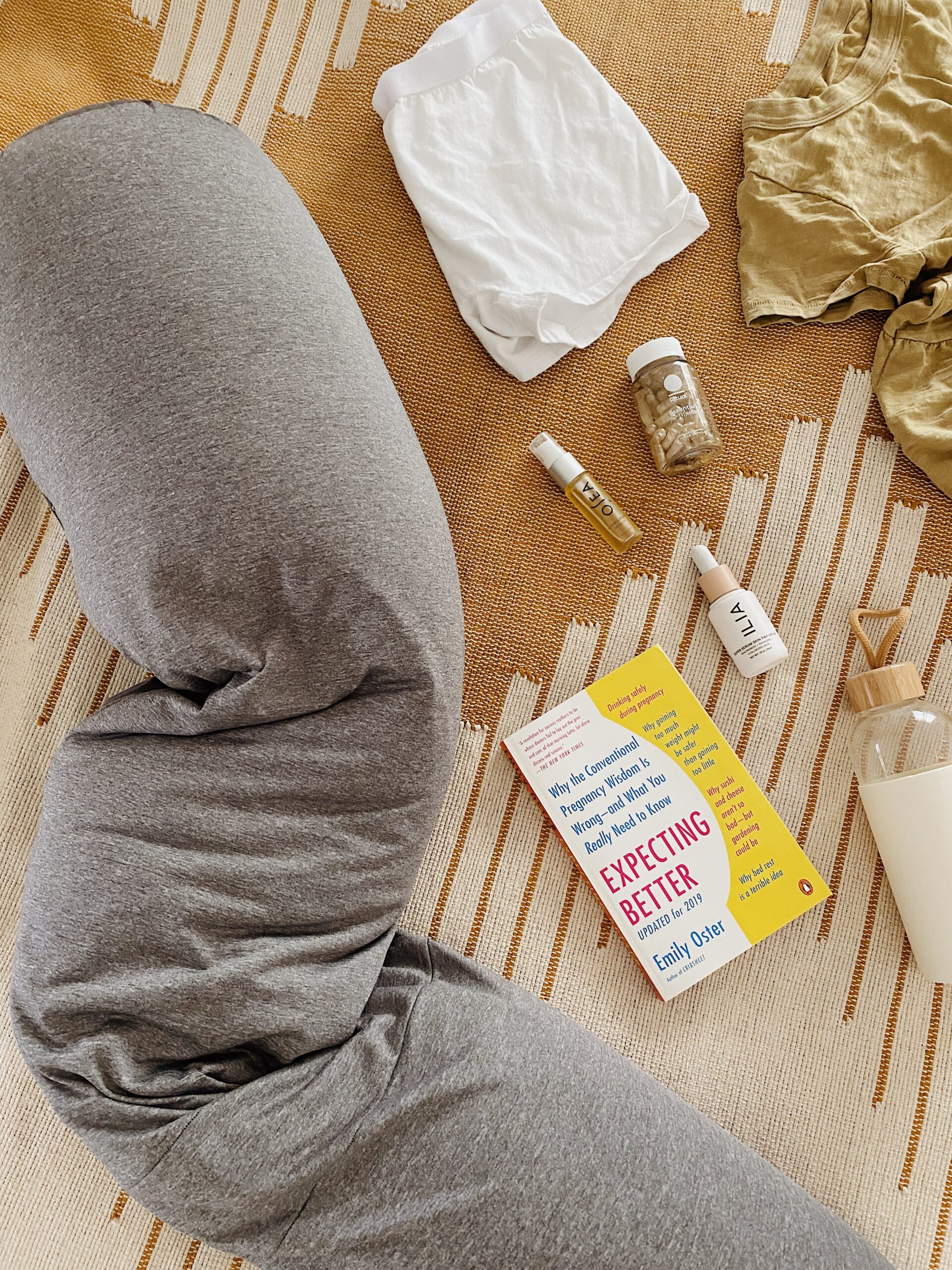 i was hesitant to spend the money on this but the reviews swayed me — i love that it is more flexible than the one i used last time so you can use it in a bunch of different configurations (C, I, L + U-shapes)
i started wearing gids boxers and it made a HUGE difference in comfort. way less sweating and chafing in these hot ass summer months and so i ended up ordering my own. i considered getting some maternity ones that would go over the bump but
i have this in three colors and i have worn through my whole pregnancy– cute, inexpensive, comfortable, room to grow and you can throw it on super easily for school drop off and pickups.
i've been taking these for years now (all through TTC) and i really like them and so does my OB. i take them before bed to avoid any burping! (use code mollym for 10% off)
been using this on my growing belly, i love everything osea!
my skin has been the blotchiest it's ever been, so i've been either using this or some powder a lot these days.
i'm already a mom so i wasn't really interested in reading any new baby books this time around, but a book that says it's ok to drink and eat sushi?! DUH SIGN ME UP (my doctor has also been very chill about dietary concerns and it's been a much more relaxed experience than last time!)
i always crave sodey all day long (sparkling water if you're new here), but i love that this bottle looks pretty and MORE importantly, keeps my bubbles bubbly!! (this one sold out but linking to very similar)
whenever i have a sour stomach, i am so thankful for these. they're like candy!!!
if you're pregnant in the summer months and going anywhere outside, this has been really helpful. i got it for gid but i am enjoying it for myself a lot! it's not like it cools your entire body down, but when you're running hot its definitely better than nothing.
i said this on my last pregnancy essentials post, but if you somehow poop without one of these things and you're having trouble during pregnancy, it's life changing.
these cotton leggings have been amazing, so comfortable with an oversized t-shirt and comfortably go over my bump without being maternity, i just sized up (these are a large). i usually wear yoga leggings with compression in the stomach area, so these have been wayyy cozier than them obviously (and here are the bike shorts version!)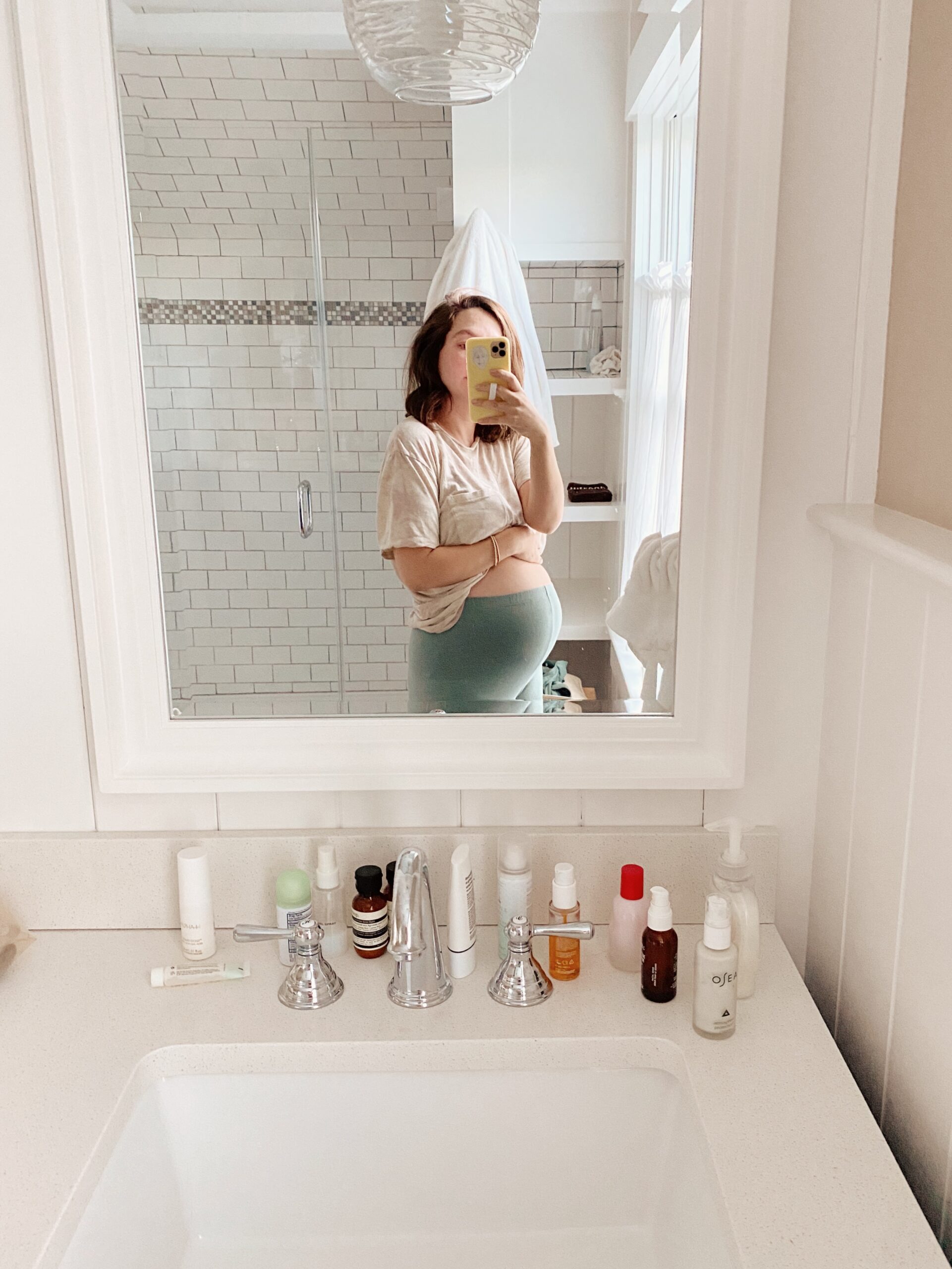 that's really all i've got! i guess not many essentials this time around but i hope this was helpful 🙂