arlo's first birthday party — theme and look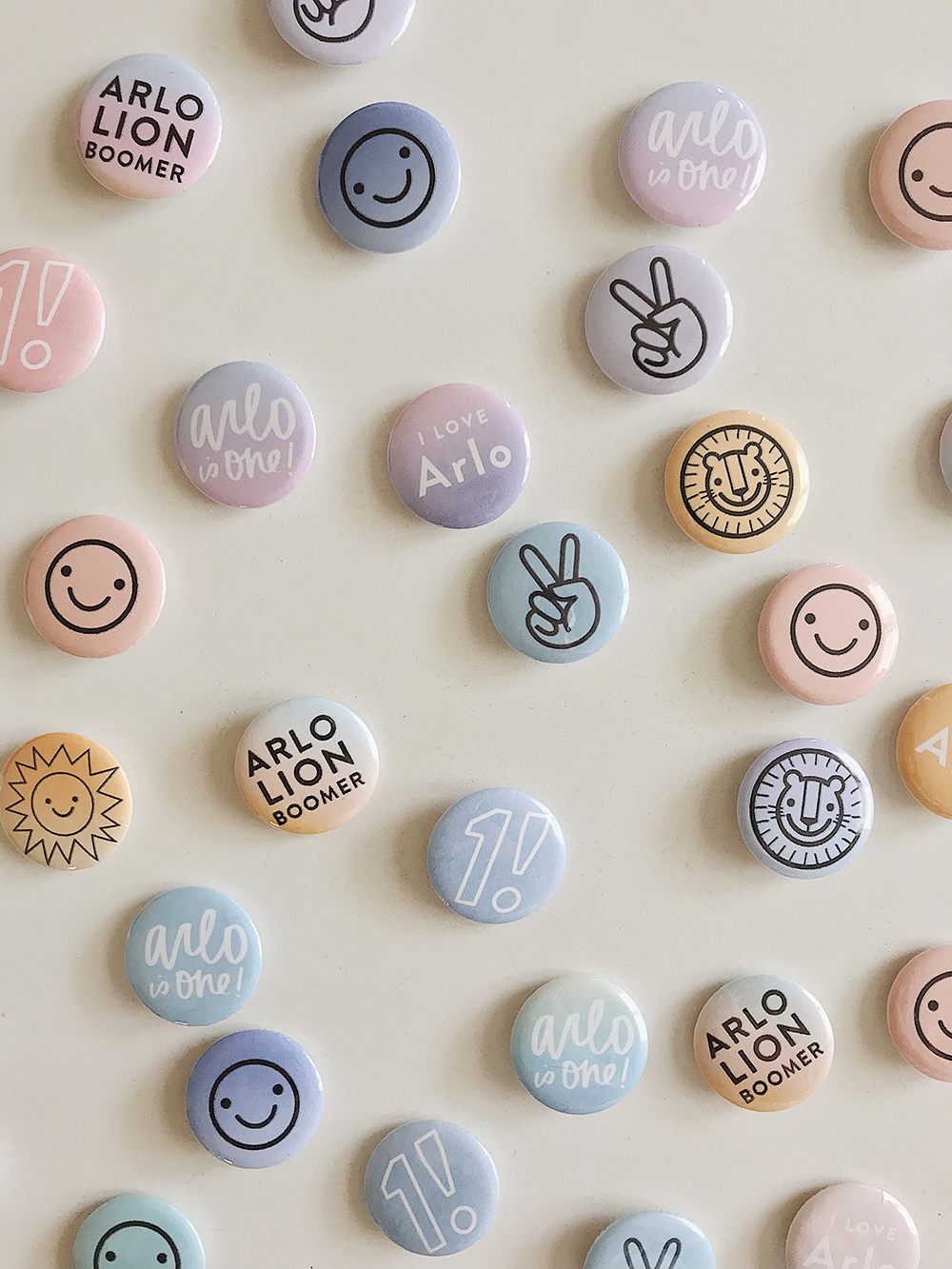 i am probably waaaay too excited about planning arlo's first birthday, i mean i've kind of been planning since he was like first born. 
when he was first starting to play with toys around 2 or 3 months old, for some reason every toy he favored was always a cloud — whether it was on the arch over his bouncer chair or in his office, he always singled out the cloud on everything and was totally obsessed. it was actually pretty weird. so when we noticed that pattern, i thought it would make for the absolute perfect party theme! once i started planning everything however, i noticed myself really being drawn to other sky motifs, and i decided to make it more just general sky theme so i could incorporate other elements too. as my best friend said (making fun of me for it), more like, "cloud vibes" if you will.
so i'm doing clouds, moons, stars, rainbows — a lot of white, metallic, iridescent and soft watercolors too. i'm also planning to incorporate his photos all over the place as well! i took 12,000 i might as well do something with them.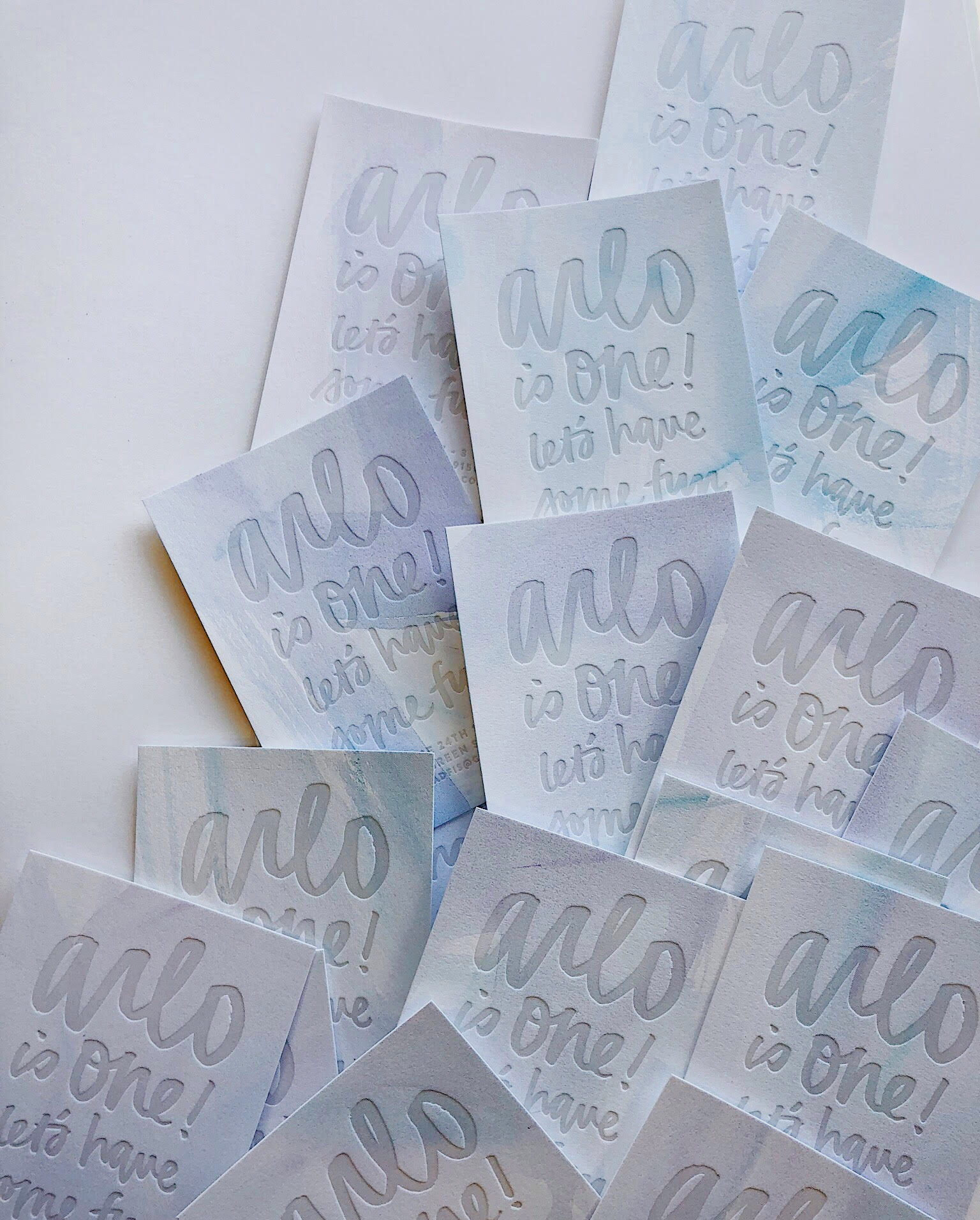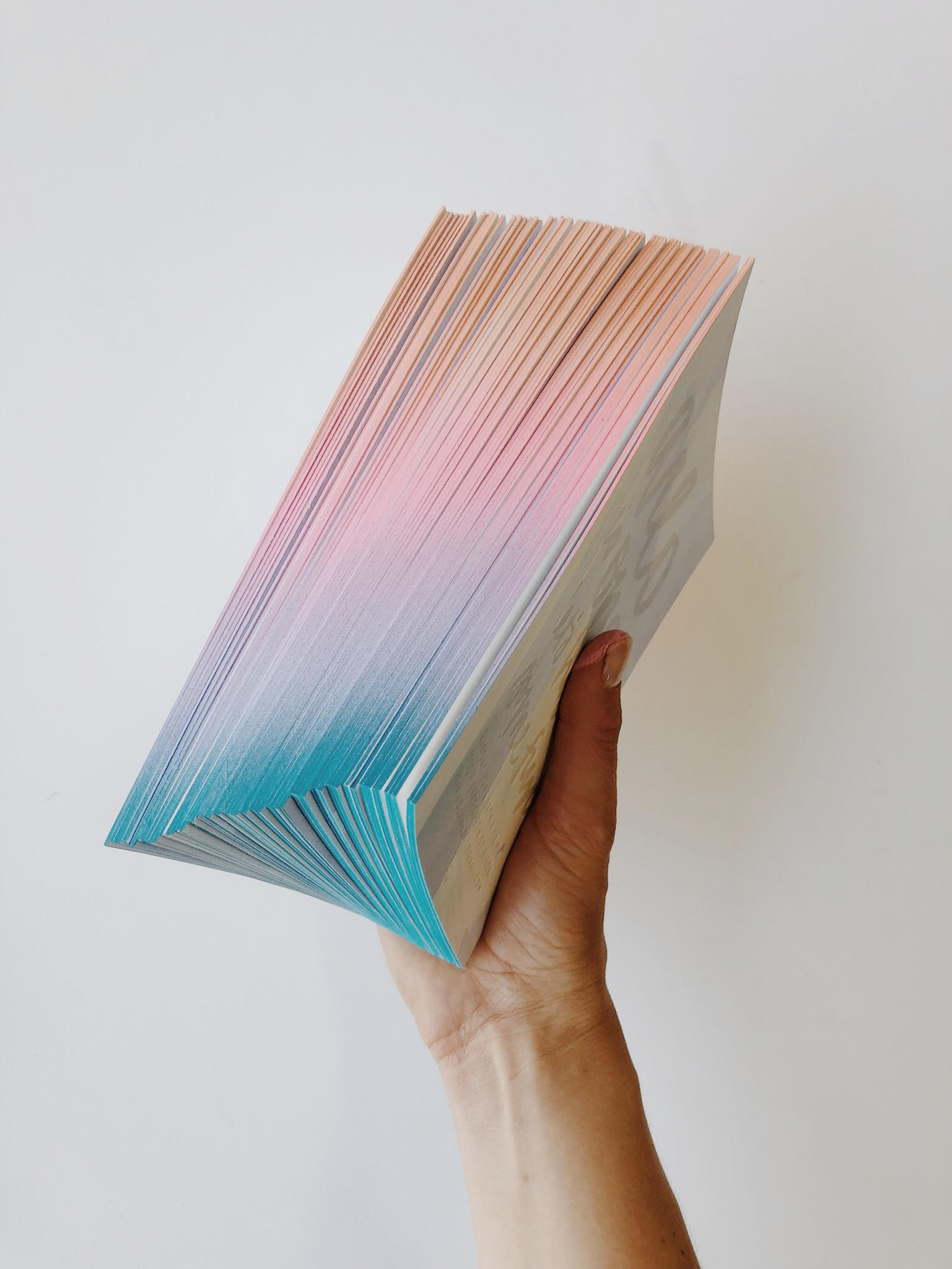 i had britt from swell press make letterpress invitations and they came out so perfect! i lettered them and then she did a pale watercolor wash over each one, and a 4 color sunset edge painting. with a simple silver envelope, they couldn't be better.
while i don't want to give too much away, i couldn't help but share where i am right now in the process! we'll be hosting the party at our house, and i'm taking on too much but i'm planning to cook a simple lunch menu and bake his cake too — and as you saw above, i am designing buttons to give out as well! i've even almost finished a video montage lol. i have a problem.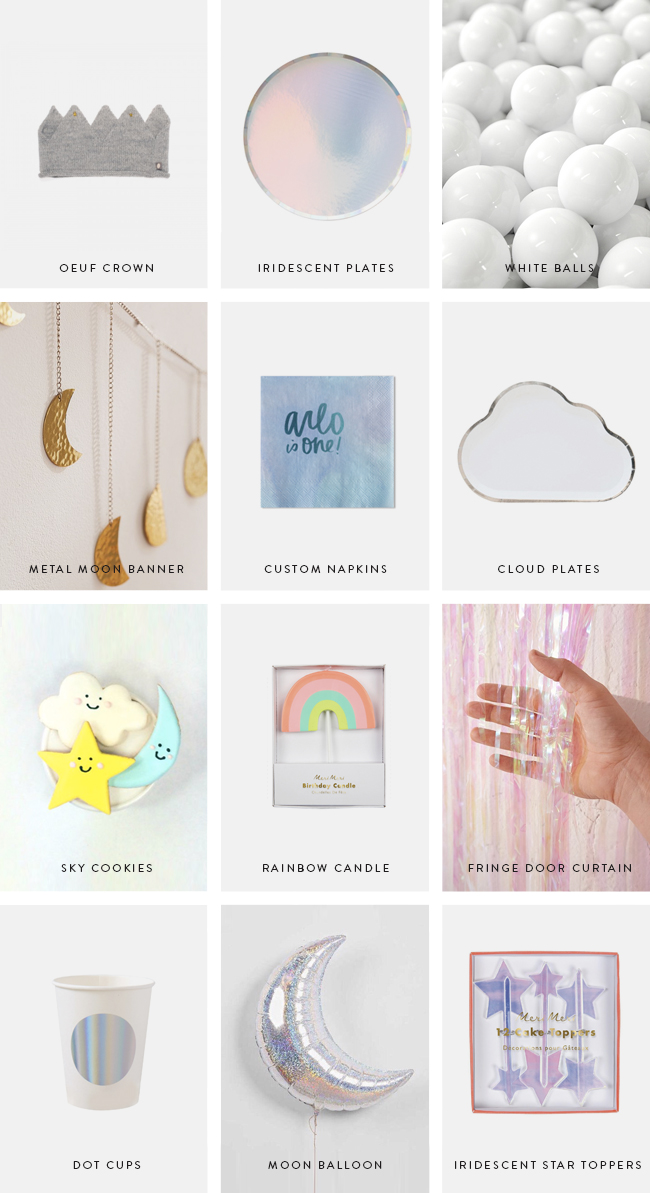 01. i'm not sharing arlo's outfit (but yes i already bought it lol), and i definitely would love for him to wear just a diaper and a crown for his first cake. i love this one from oeuf!
02. these iridescent plates from oh happy day party shop are just toooooo good.
03. probably a spoiler but we're going to fill up a kiddie pool with white balls for a cloud like ball pit!
04. my SIL gifted me this moon banner for xmas last year and i'm so using it.
05. i'm getting some custom items from for your party made like these cocktail napkins!
06. how cute are these cloud plates!?
07. i have a weakness for things with smiley faces. how cute are these cookies?
08. see when it's a sky themed party you can do all of the sky things, like this rainbow candle.
09. i love this iridescent fringe door curtain as a backdrop.
10. and i love these iridescent cups! can you tell i like iridescent right now?
11. i'm not set on decor yet, but i love this moon balloon.
12. and i definitely need these star toppers for… something… don't i?