whatcha eating whatcha watching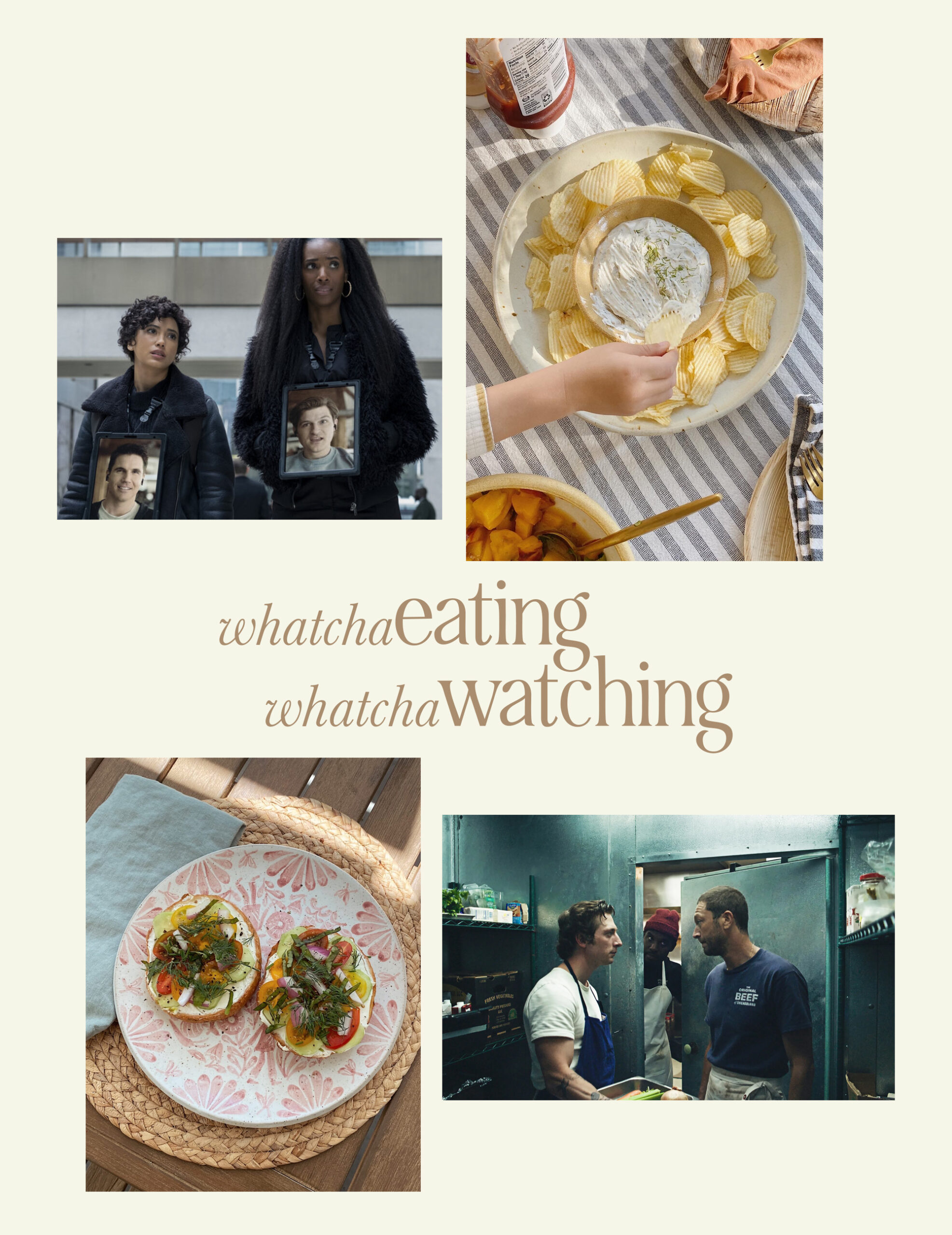 a fun little journey into what we've foods we've been eating and what shows we've been watching!
what we're eating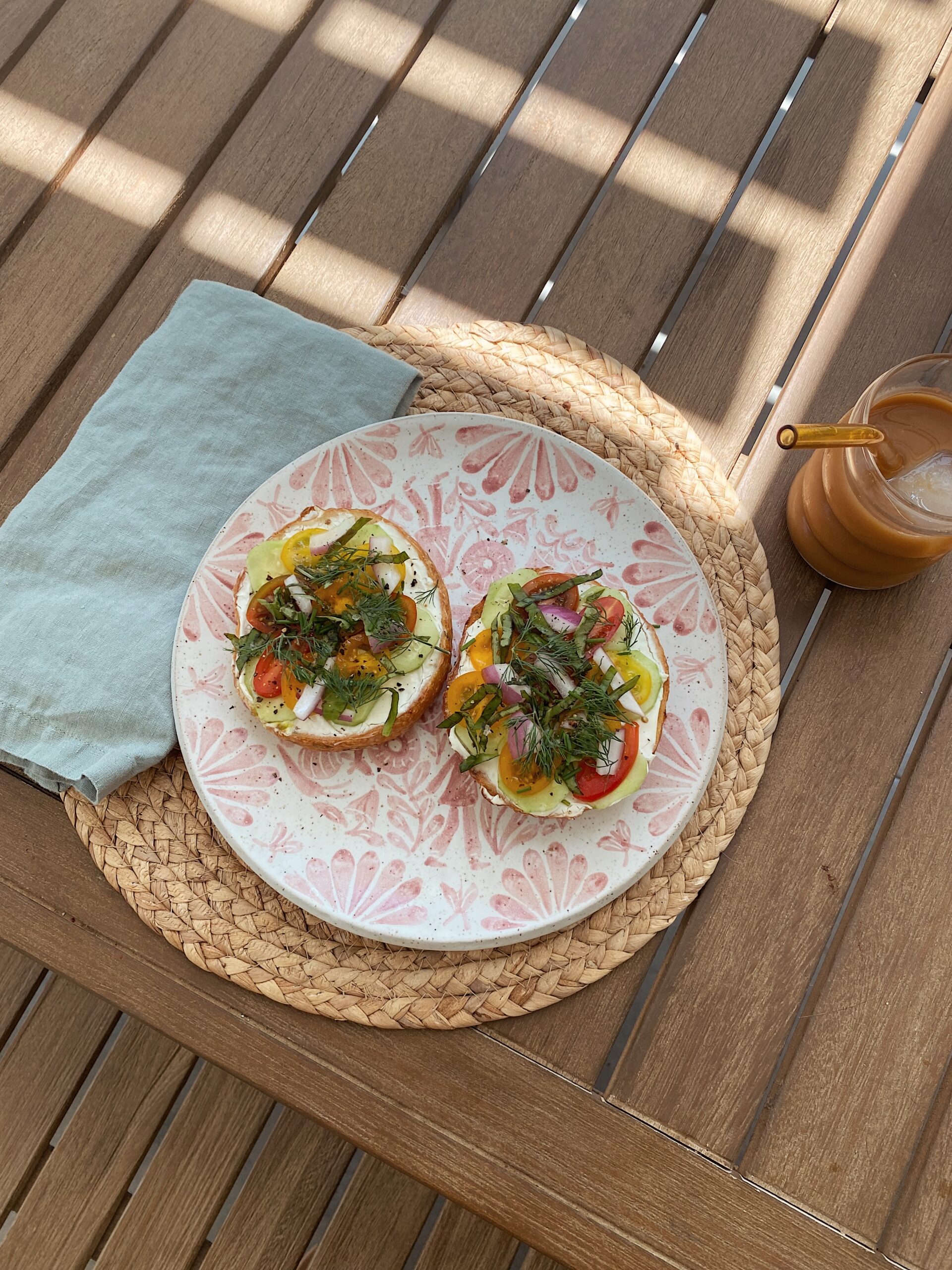 this has become one of my favorite lunches lately — a rosemary salt bagel (from hanks) with cream cheese, cucumbers, tomatoes, red onions, fresh dill and basil and a bunch of coarse salt and pepper. it is so simple and good!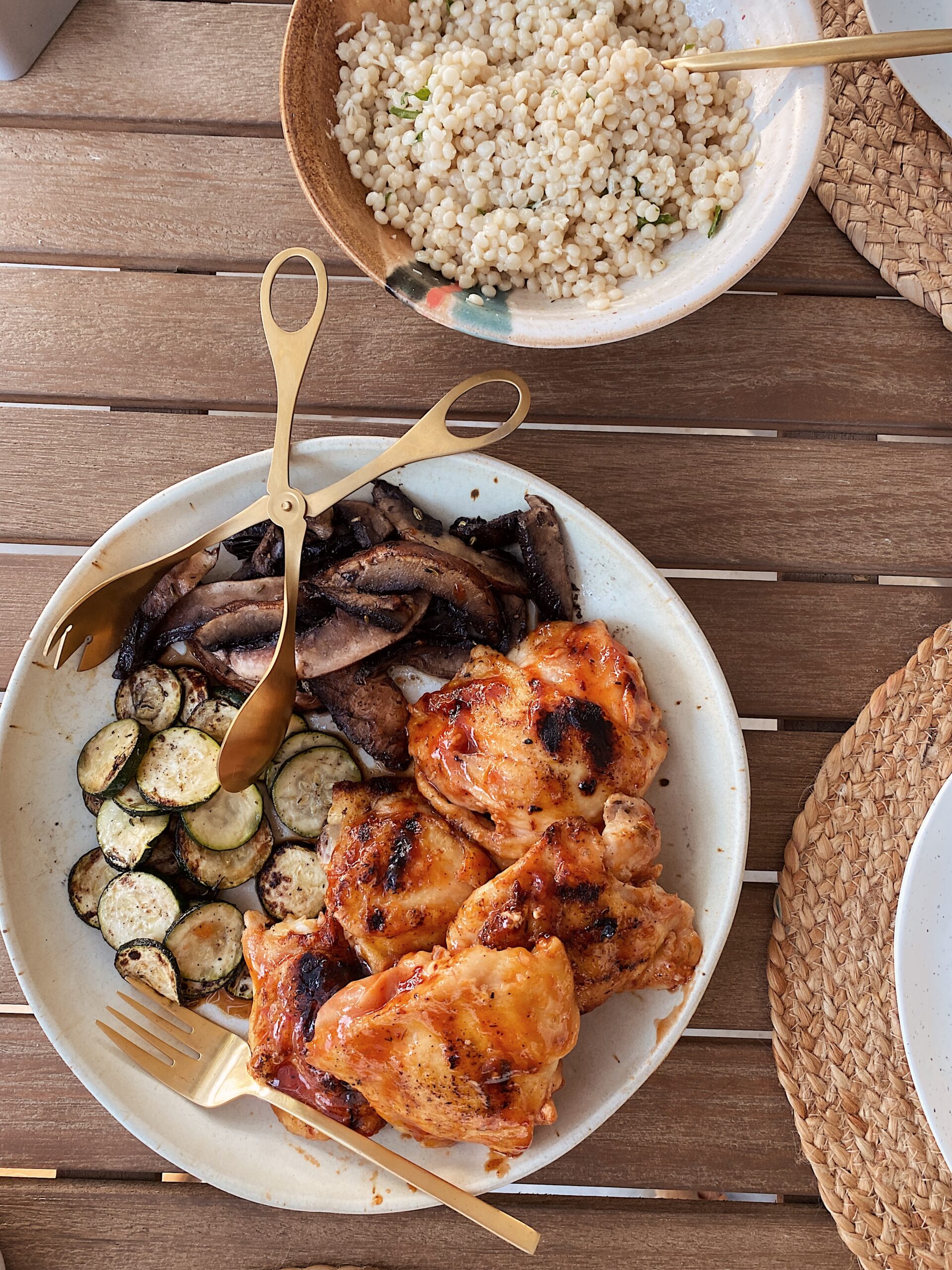 grilling in the summer brings me so much joy! one of my favorite easy things to grill is skin on chicken thighs with this BBQ sauce— along with some simple grilled veggies (portobellos and zucchini above and the incred couscous i shared in this post!)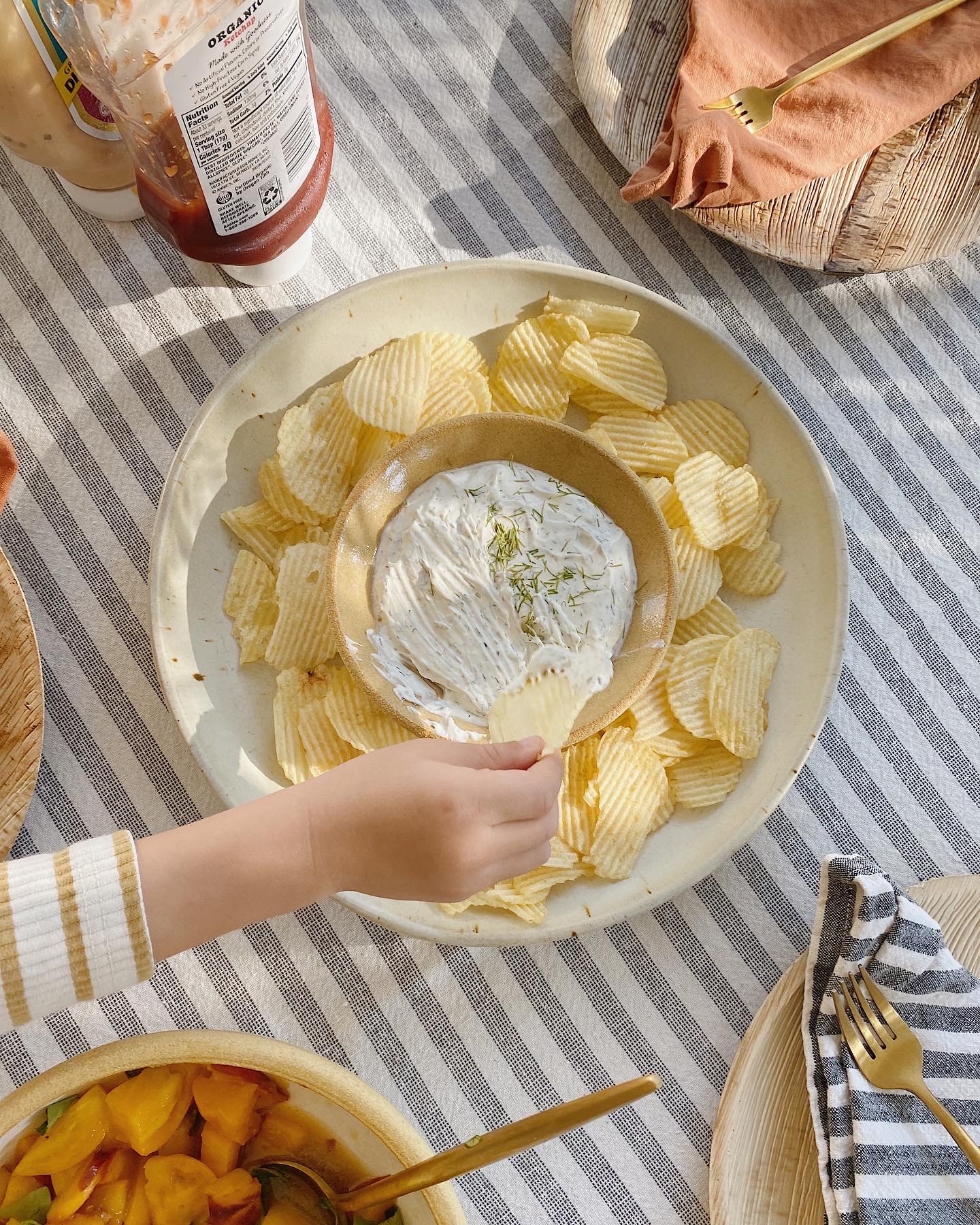 also been making this simple sour cream dip– it's so good with ruffles! i mix sour cream with crème fraîche (or yogurt if i dont have any crème fraîche) and then just add a bunch of spices: so much dill, fennel seed, garlic powder, rosemary and fresh dill on top. just keep seasoning until it tastes so good you can't stop eating it.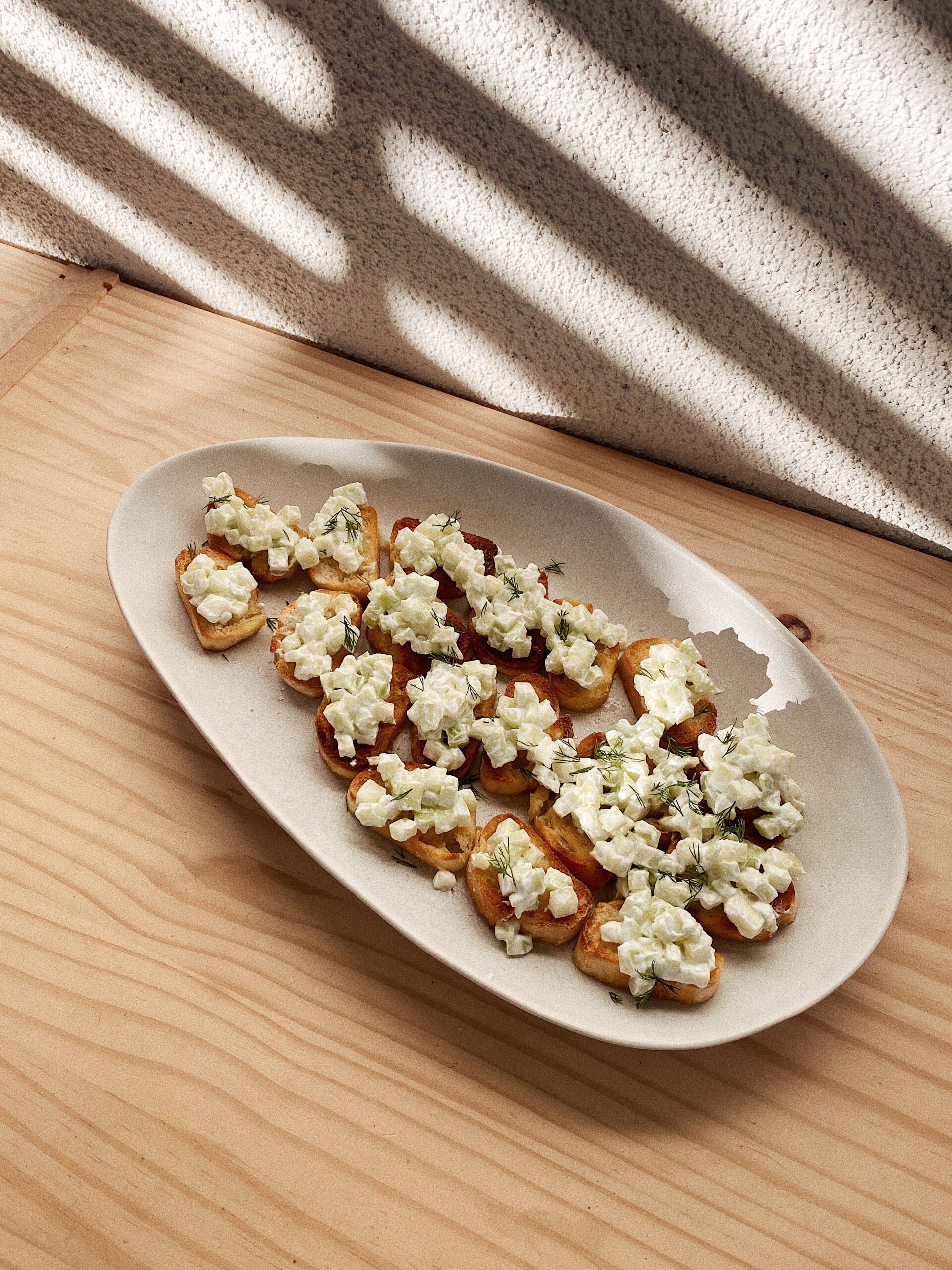 these cucumber crositinis i shared! so simple and addictive.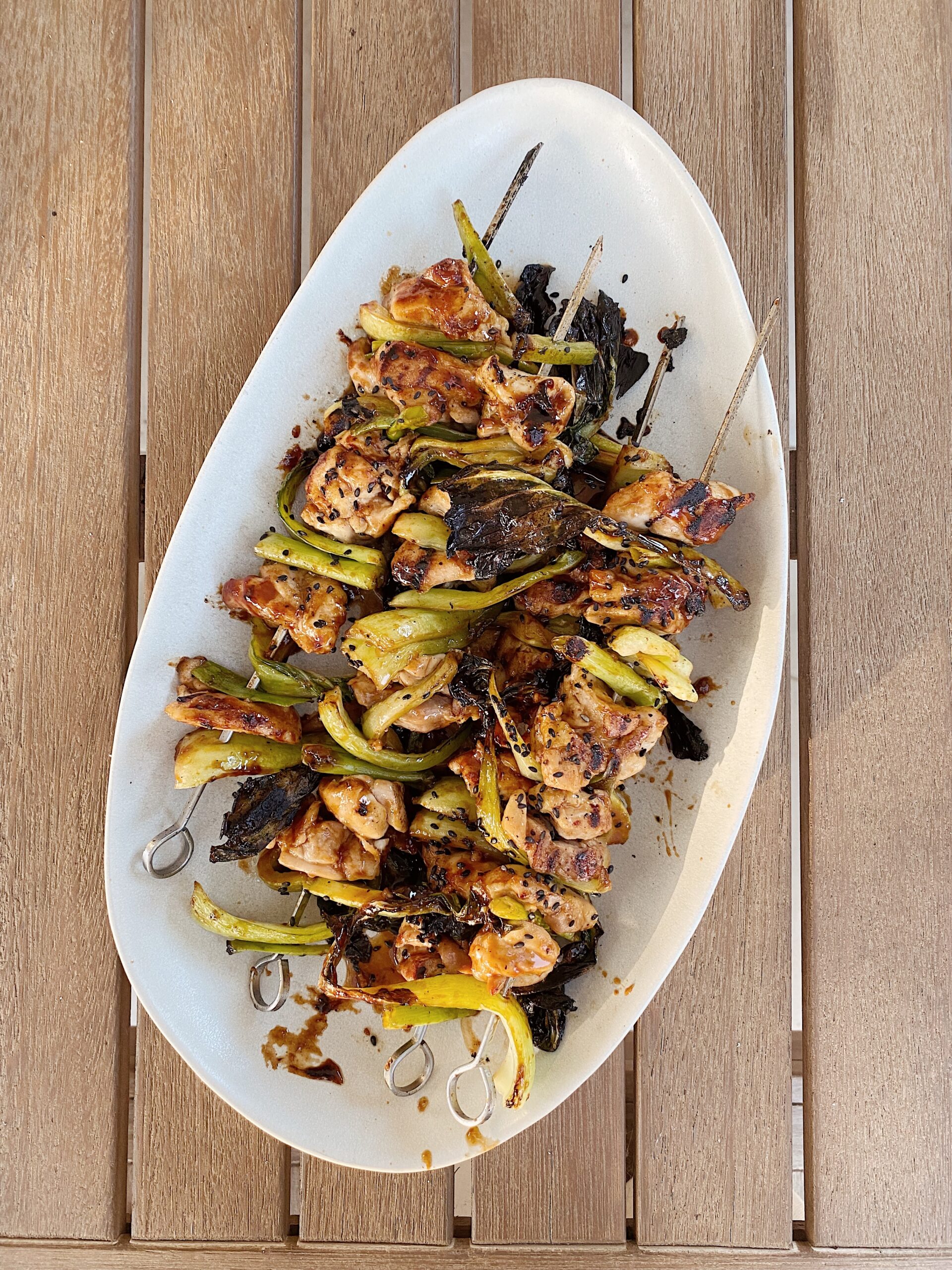 i made these grilled chicken kabobs with scallions and bok choy and they were BOMB.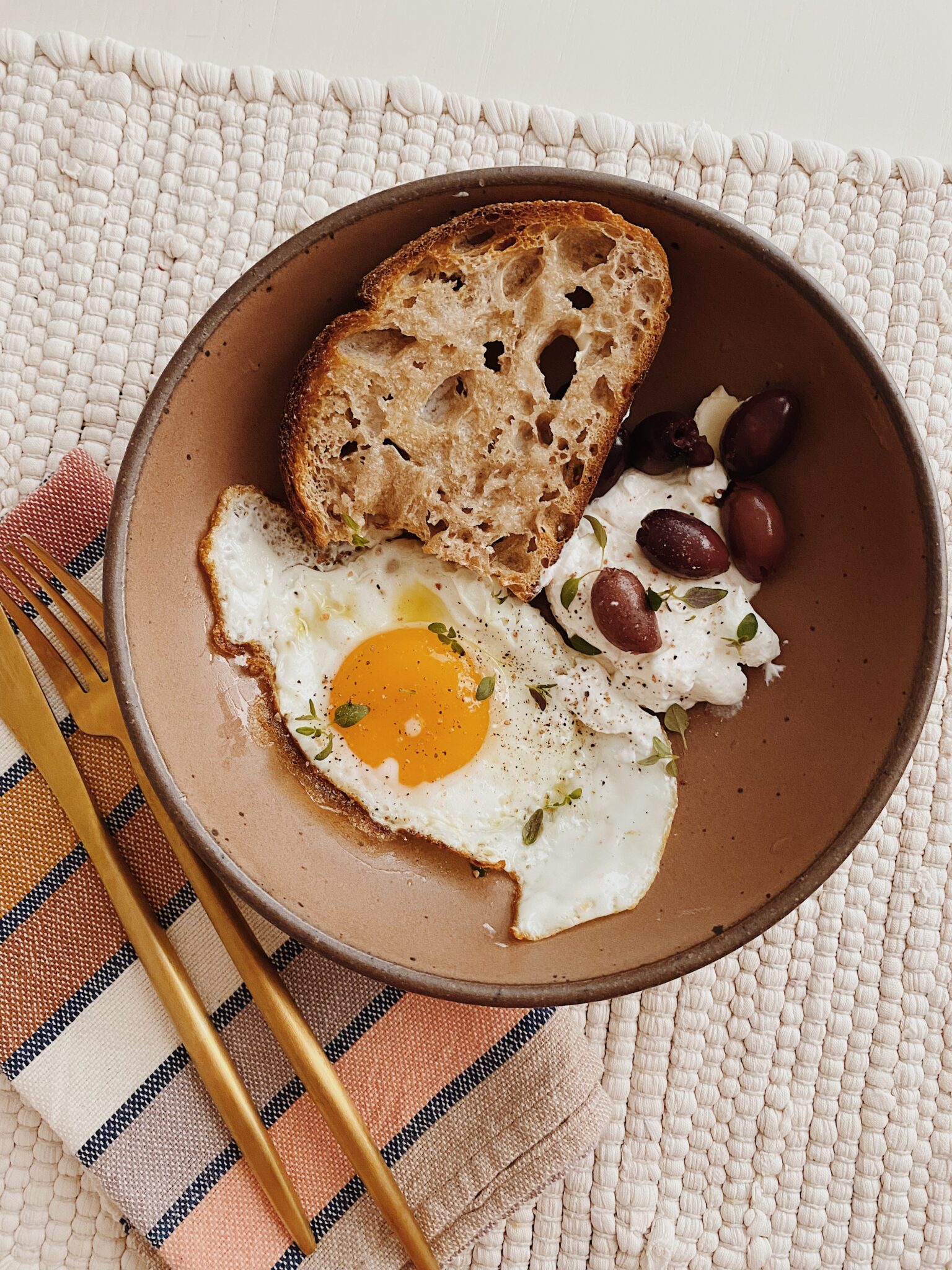 one of my favorite easy brunches or lunches to make for myself — olive oil fried eggs with yogurt and olives, i crave it constantly!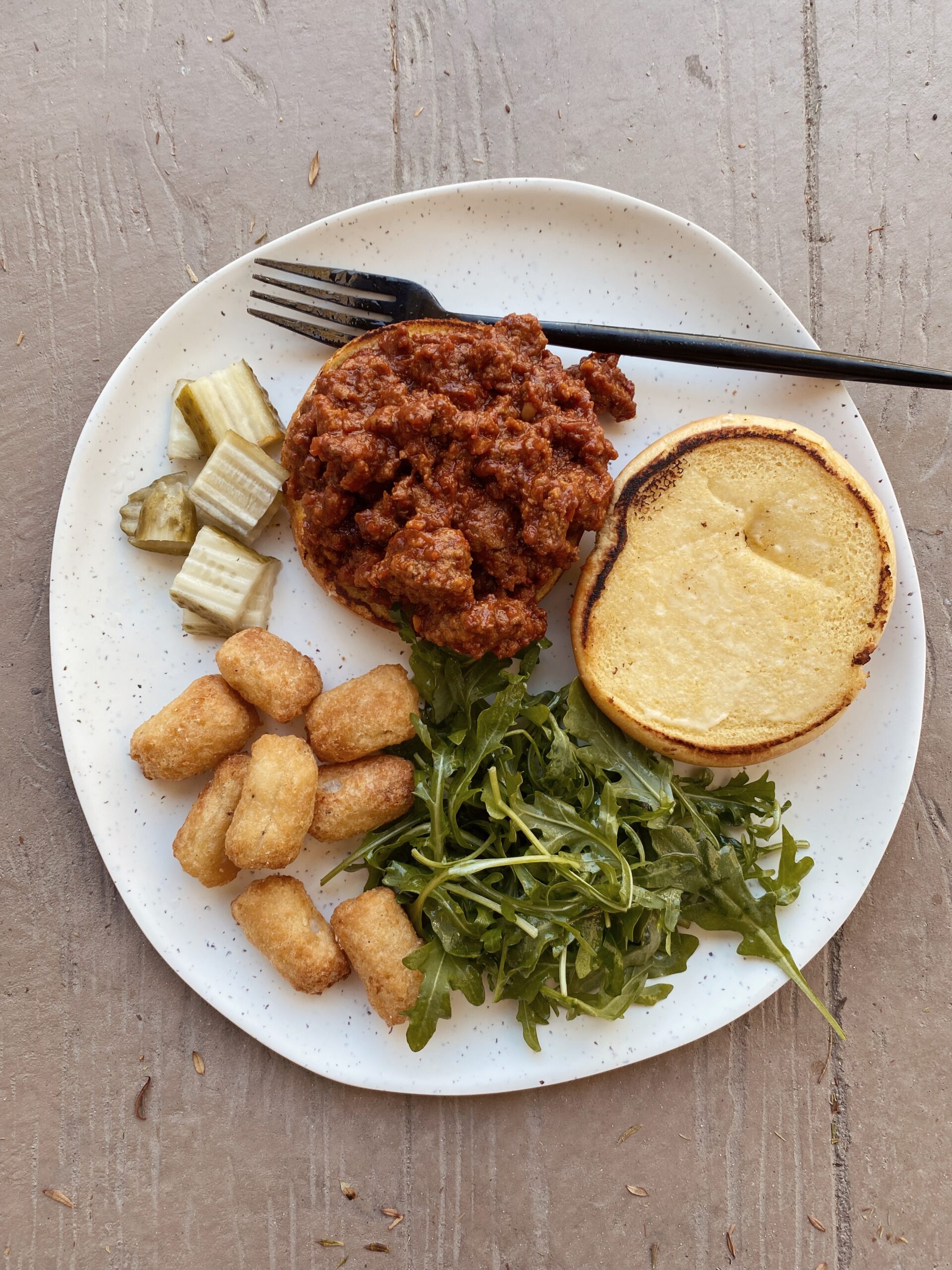 arlo has gotten into sloppy joes from school and now i love them too — i use this sauce (of course) although it's a little bit spicy and serve with cauliflower tots, grillos pickles and salad
---
shows we're watching

love island uk (hulu)
you know if there's a love island uk season happening i'm watching it. so far i'm very into this season, i feel like it took me a bit to get attached and it's not the funniest group of people they've ever had, but of course i love it. (also planning on watching usa when we finish uk)
f-boy island s2 (Hbomax)
in case you don't know what it is, three women have a bunch of guys there to date them and they have to figure out which ones are nice guys and which ones are F boys. sometimes it feels a little scripted sometimes but i still like it a lot lol.
and what shows we've finished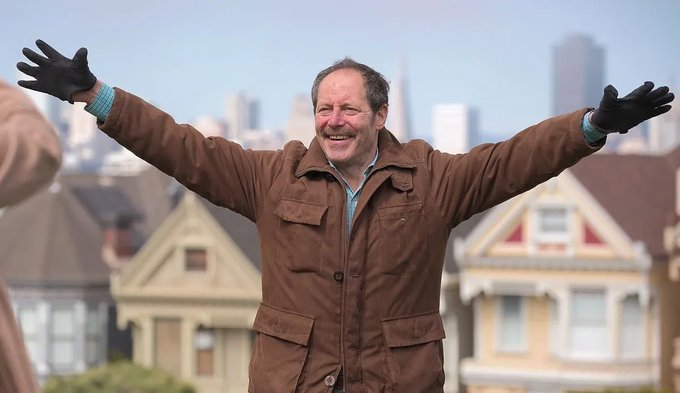 love on the spectrum us (netflix)
a docuseries on people on the autism spectrum learning how to date — i thought the us season might not be as good as the original australian one but i'm happy to report it's just as delightful.
pam and tommy (hulu)
wasn't expecting to enjoy this as much as we did!
the bear (hulu)
super super intense, but really good.
the dropout (hulu)
i put off watching this for a long time but i loved it. it's stressful and has some really funny moments (michael showalter who i love directed most of the episodes and i could tell!)
stranger things s4 (netflix)
i have mixed feelings but at the end of the day i'll probably watch every season until the actors are middle aged. i did like the plot of this season, but some (a lot) of the writing is criiiinge and it always feels so formulaic– like why must the group of 8 teens pair every 5 minutes to have their long monologue scenes?? loved eddie.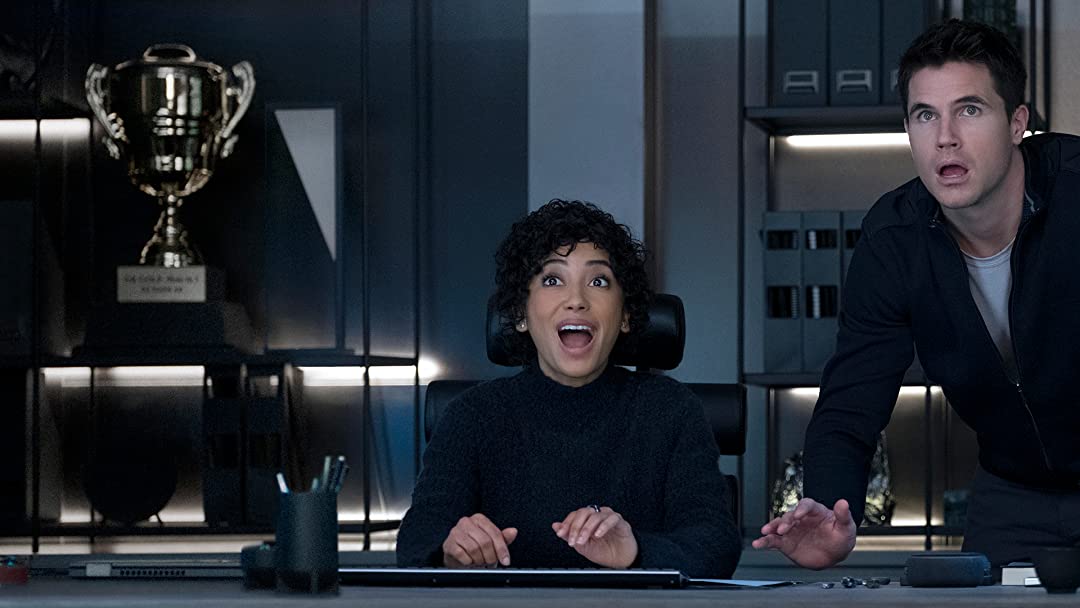 upload s2 (amazon)
we loved both seasons of this show– it's so entertaining and i recommend it to everyone!
hacks s2 (hbo)
maybe just as good as season 1?! just a complete delight to watch. it is one of my fave shows!!