mother's day gift guide / under $50
we never go too big with mother's day gifts, i usually make my mom something or give her a little something, so today i'm sharing a bunch of gifts under $50 for ya!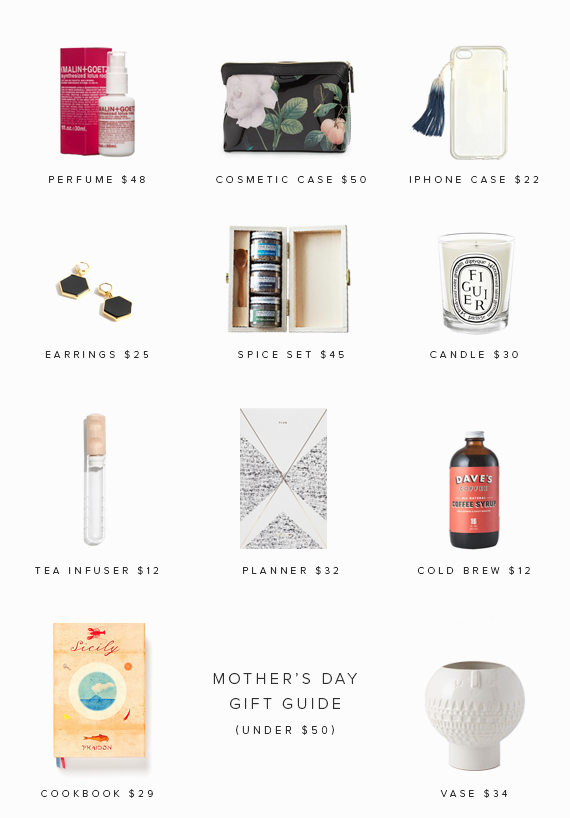 01. this malin & goetz perfume is the best smelling EVER.
02. i feel like you can never have enough pretty makeup bags.
03. anything to make your mom find her phone a little easier is a good idea.
04. these earrings look fancier than they are. don't tell.
05. give her a gift she'll love that she might never use.
06. or give her one she will most definitely use.
07. for all the tea drinking moms, the perfect little present.
08. for the moms that try to stay organized.
09. for all the coffee drinking moms that like it on ice.
10. you can never go wrong with a pretty cookbook.
11. fill it with flowers and you'll be the best kid ever.