i've said many, maaany times that my mom tucks her gifts away in a closet usually. it's the handmade gifts that she always cherishes, so if your mom is like mine — here are 6 easy ideas that you can make this week in time for mothers day (with relatively helpful explanations of how to avoid her throwing away)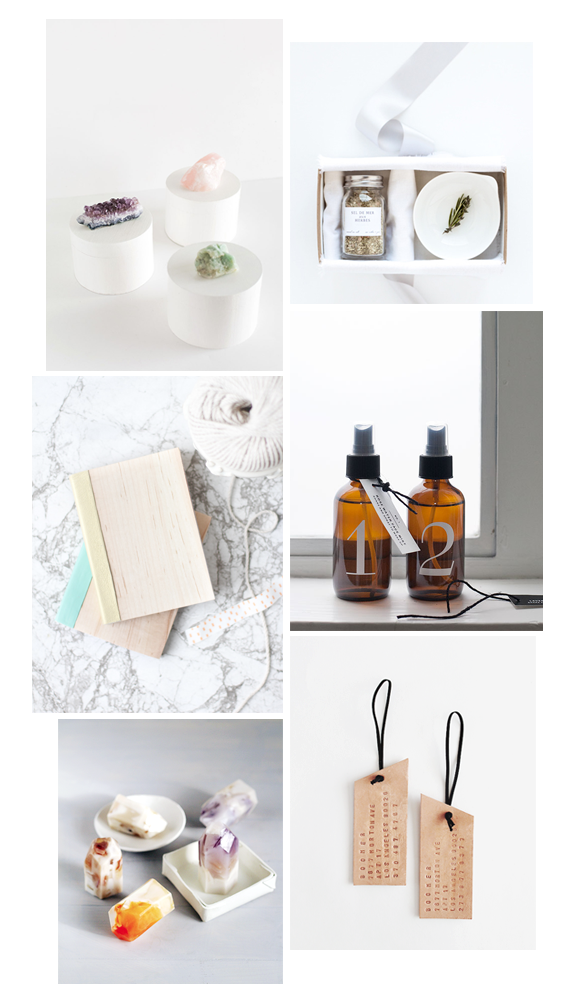 01. these pretty little crystal knob boxes would be perfect for her dresser. why would she hide these?!
02. she's guaranteed to use a DIY salt gift box at least once.
03. she will at least put these wood notebooks on her desk for taking notes on the phone.
04. if she puts these face sprays next to her bed, she's bound to use it a couple times!
05. she may not use these gemstone soaps, but she'll be stoked to display in her guest bathroom.
06. as soon as she opens the gift, attach a DIY leather luggage tag to her suitcase and she won't be able to lose or toss!