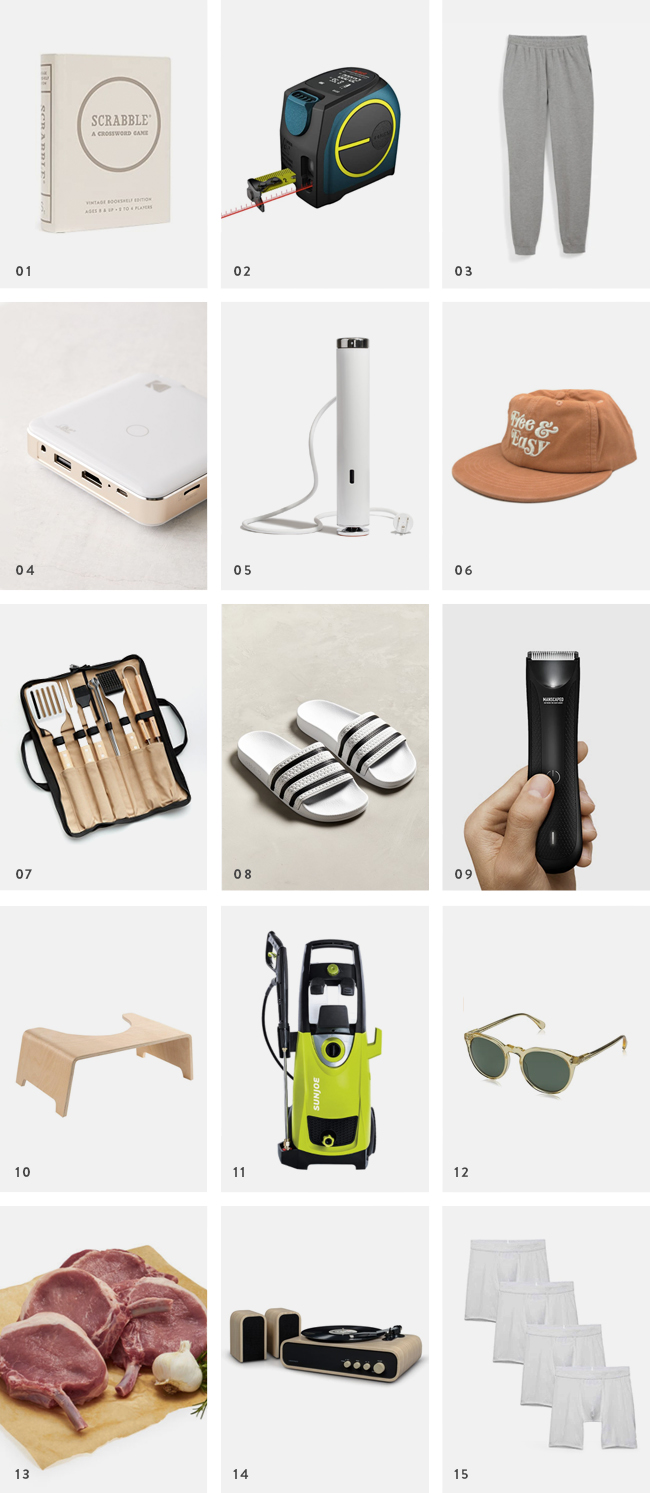 this post is in partnership with manscaped
fathers day is right around the corner and i'm keeping up with the content this year!! even if things where you are happen to open up by fathers day– i'm still focusing mostly on staying at home for this gift guide! and since shipping is taking so long these days i thought i'd share as early as i could. here are some things that i verified with gid he would love lol. 
01. the prettiest linen scrabble that you can leave on display!
02. its a digital tape measure with a laser! and i looked for a while to find a well reviewed decent looking one too.
03. gid and i both have these sweatpants and they're sooo comfy.
04. a teeny portable projector that is well reviewed too!!
05. is this the prettiest sous vide ever? and men love them it seems like too haha
06. our favorite hats by free & easy
07. love this super chic grill tool set
08. because pool slides are the officially footwear of quarantine
09. gid's obsessed with his manscaped lawn mower body hair trimmer, he uses before every shower
10. if he's never used one of these toilet stools before its life changing and if he has an ugly one, perfect upgrade!
11. dads love to power wash and now when they're stuck at home more than ever
12. love these raen polarized sunglasses that would make any dad look cool
13. sure you could get cookies delivered but what about pork chops lol
14. such a handsome crosley record player with speakers
15. the most luxurious briefs, gid truly loves them.
---
ps you can use code ALMOSTMAKES for 20% off + free shipping off manscaped