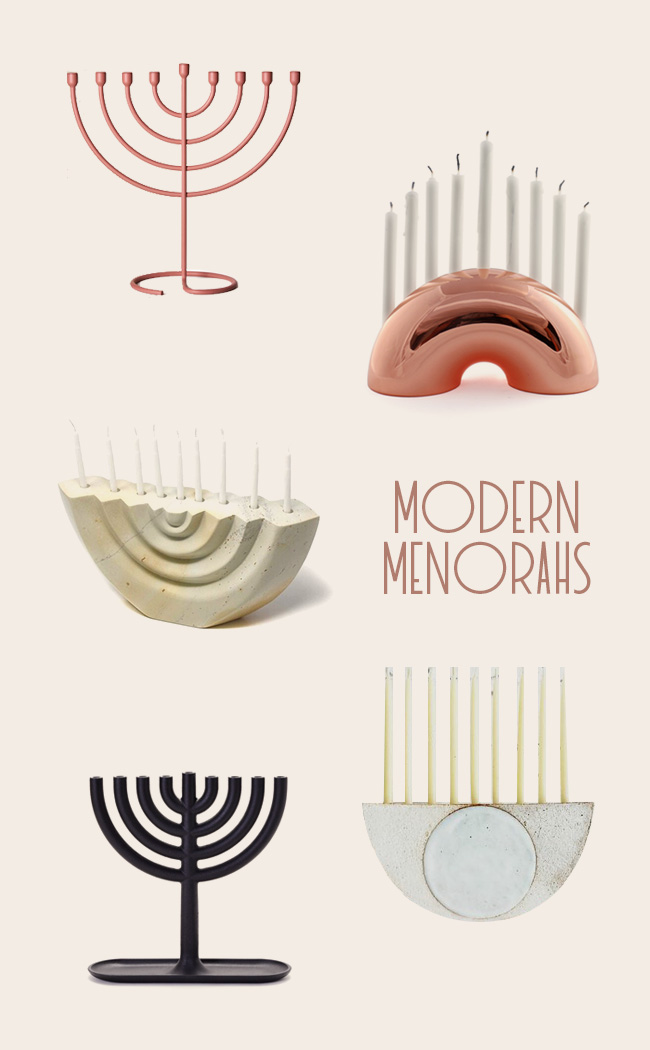 been meaning to do this post forever! most menorahs are pretty tradish and boring– but when i started looking i found some really cool, beautiful menorahs!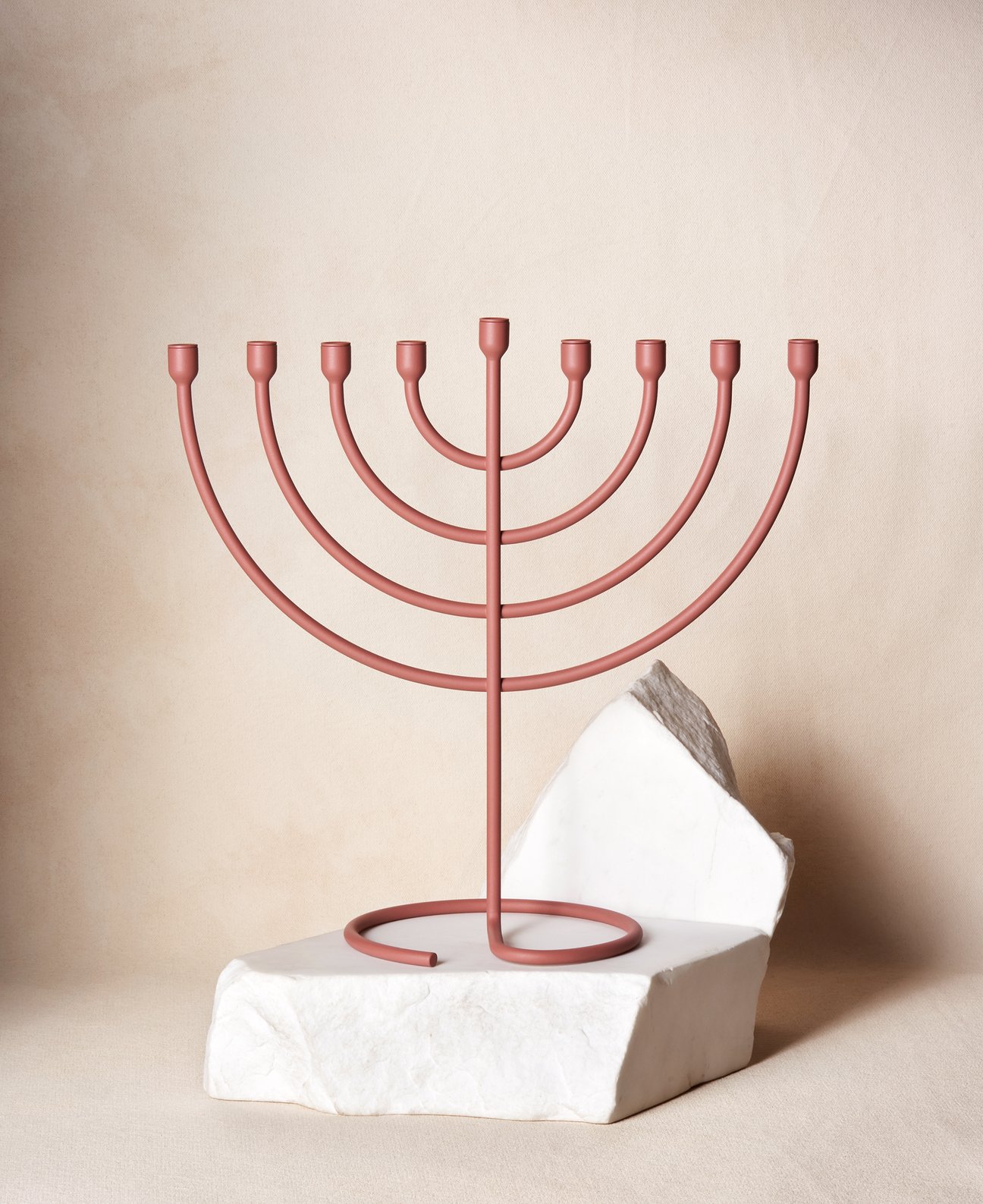 on of the most modern and beautiful menorahs i've ever seen! (and comes in a few different colors)
trace chanukiah $155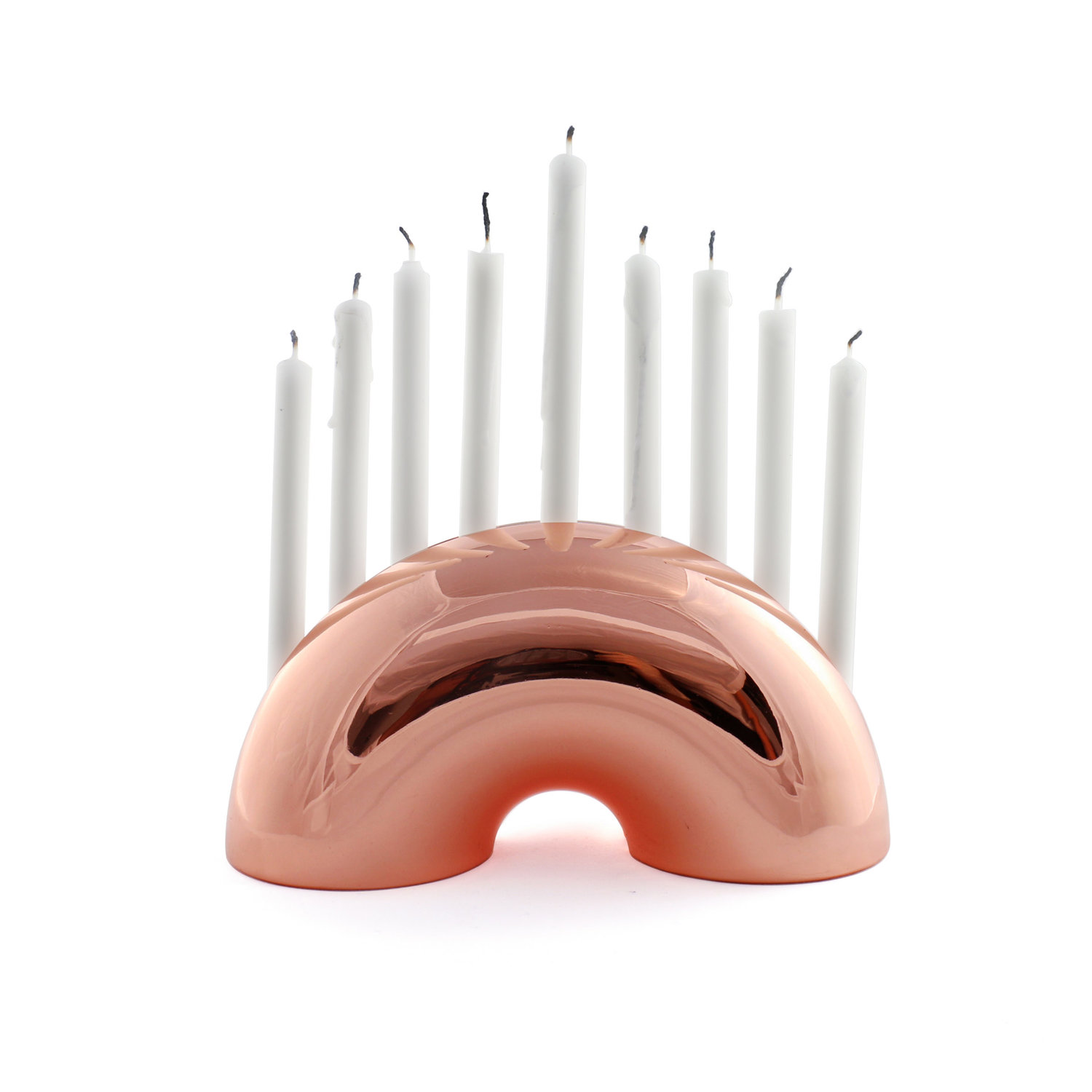 i love the playful shape of this one (inspired by a bagel haha)
nosh menorah from modern mensch $200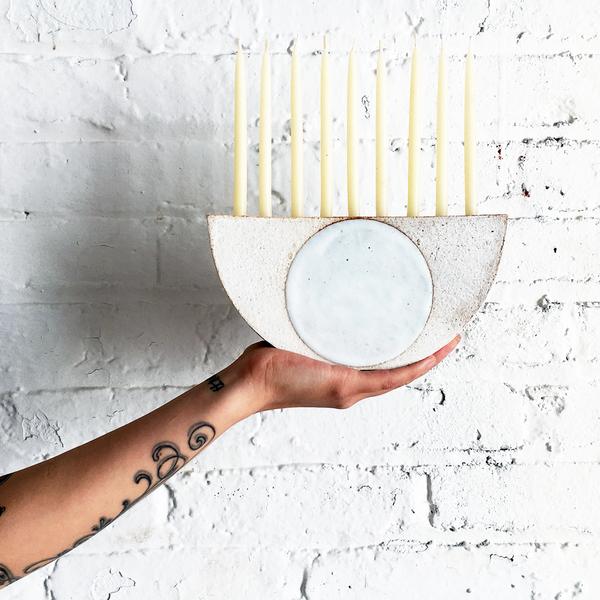 SUCH GORRRRGEOUS menorahs by m.quan, they're expensive but insanely special
m.quan menorahs $345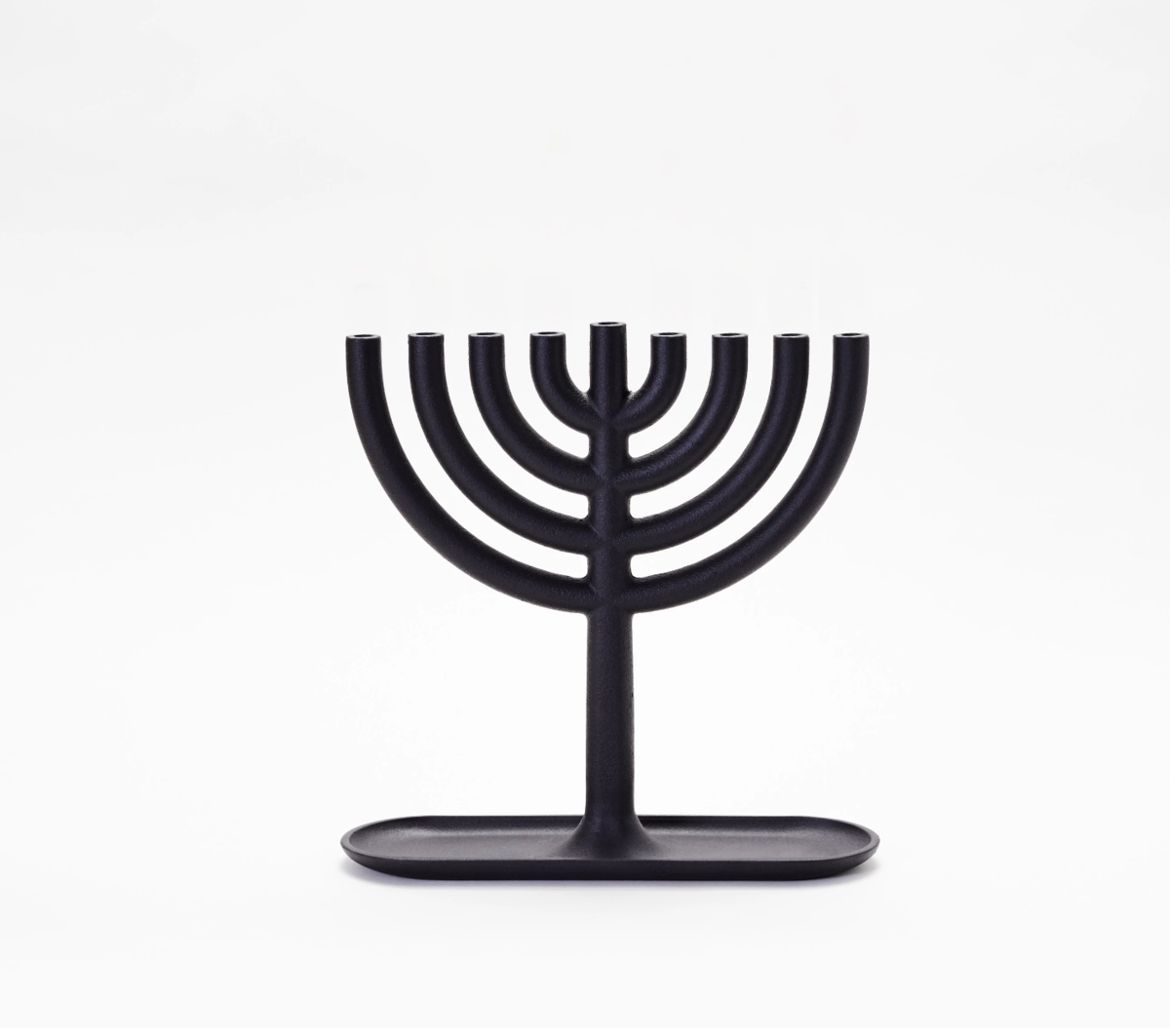 my favorite part about this one is the little tray to catch the wax drippings!! i just wish it came in some different colors lollll
areaware menorah $125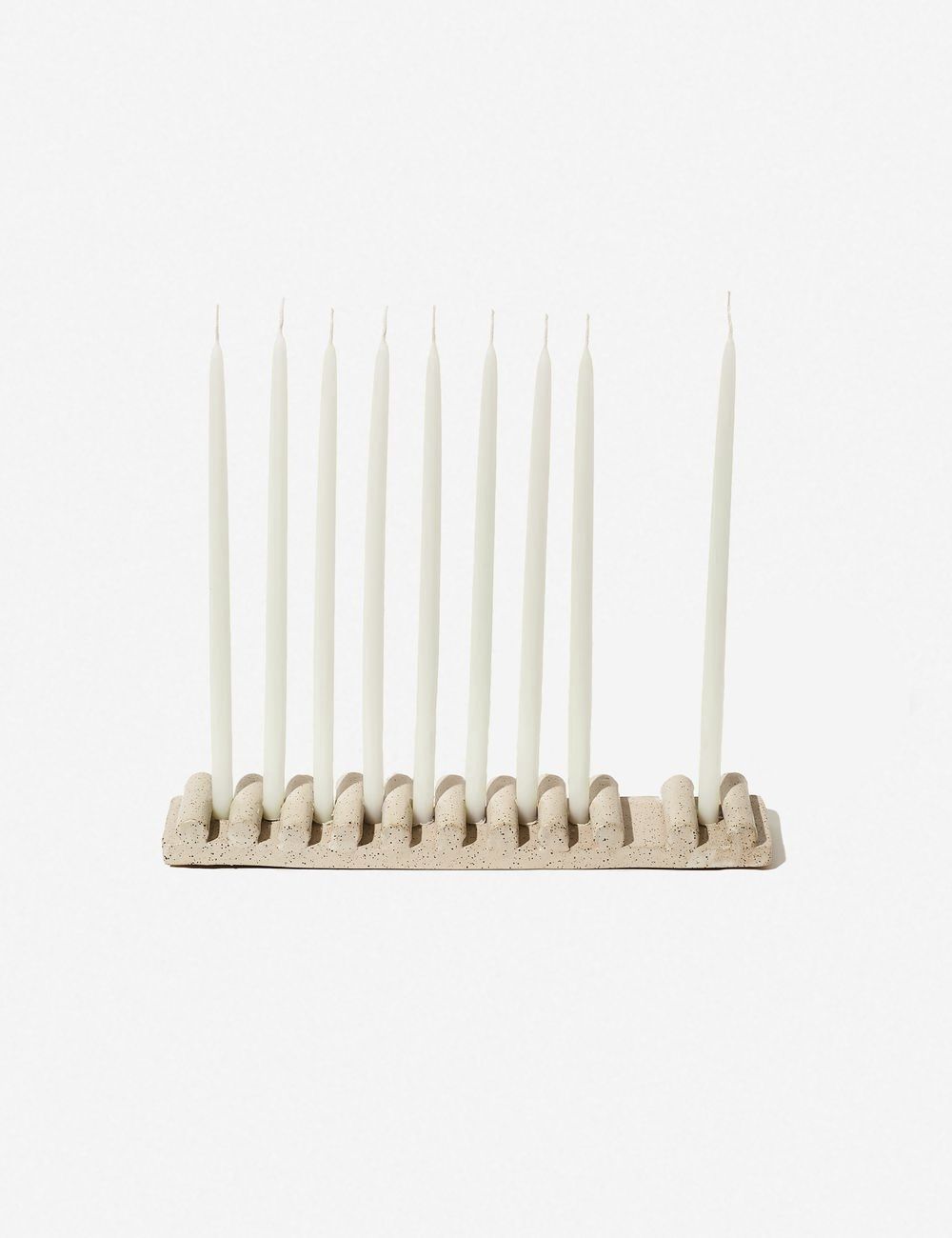 such a unique shape!! i'm obsessed with this one by SIN! $110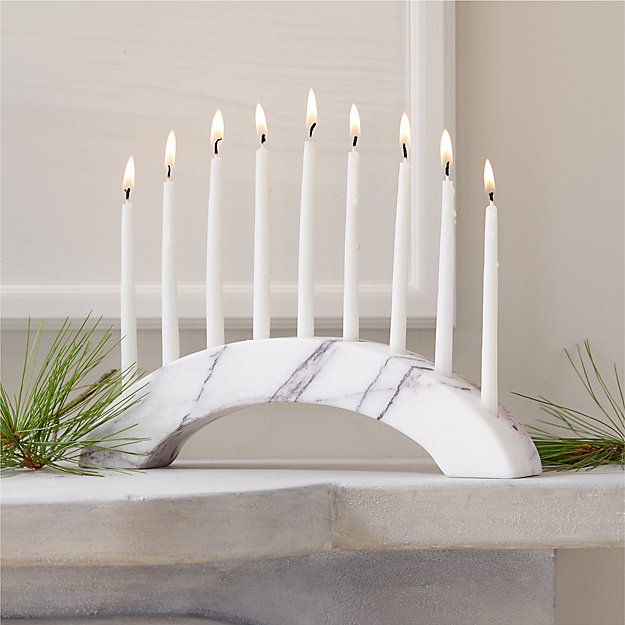 this simple design is so cool and understated
white marble menorah from cb2 $50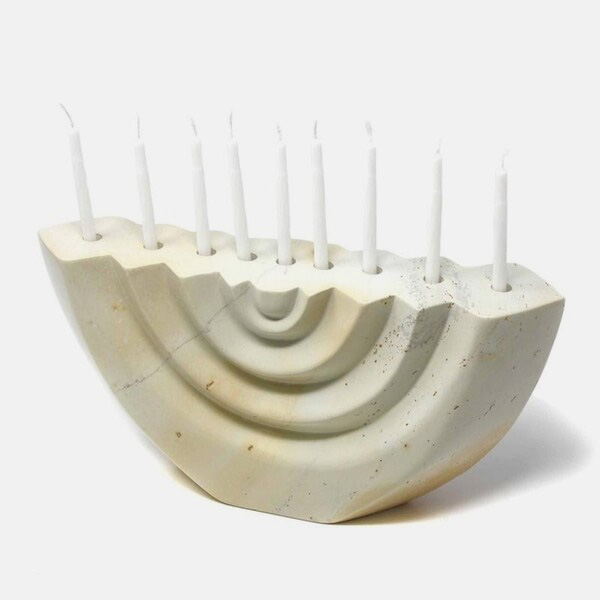 this menorah is soooo good. handmade carved soap stone and it's definitely one of my favorites on here
handmade carved soapstone menorah by global crafts $115 but its on sale rn!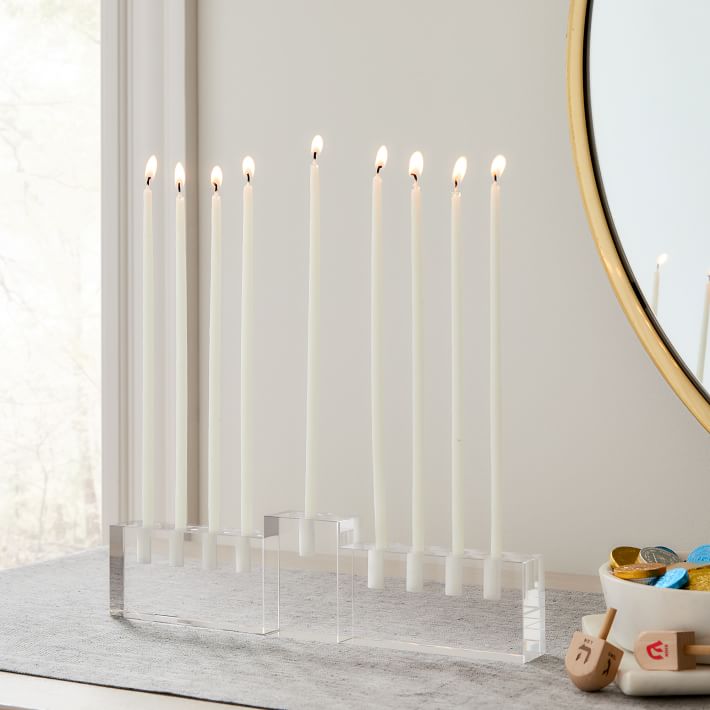 love this simple glass design, and one of the least expensive options
west elm glass menorah $60 (but currently on sale!)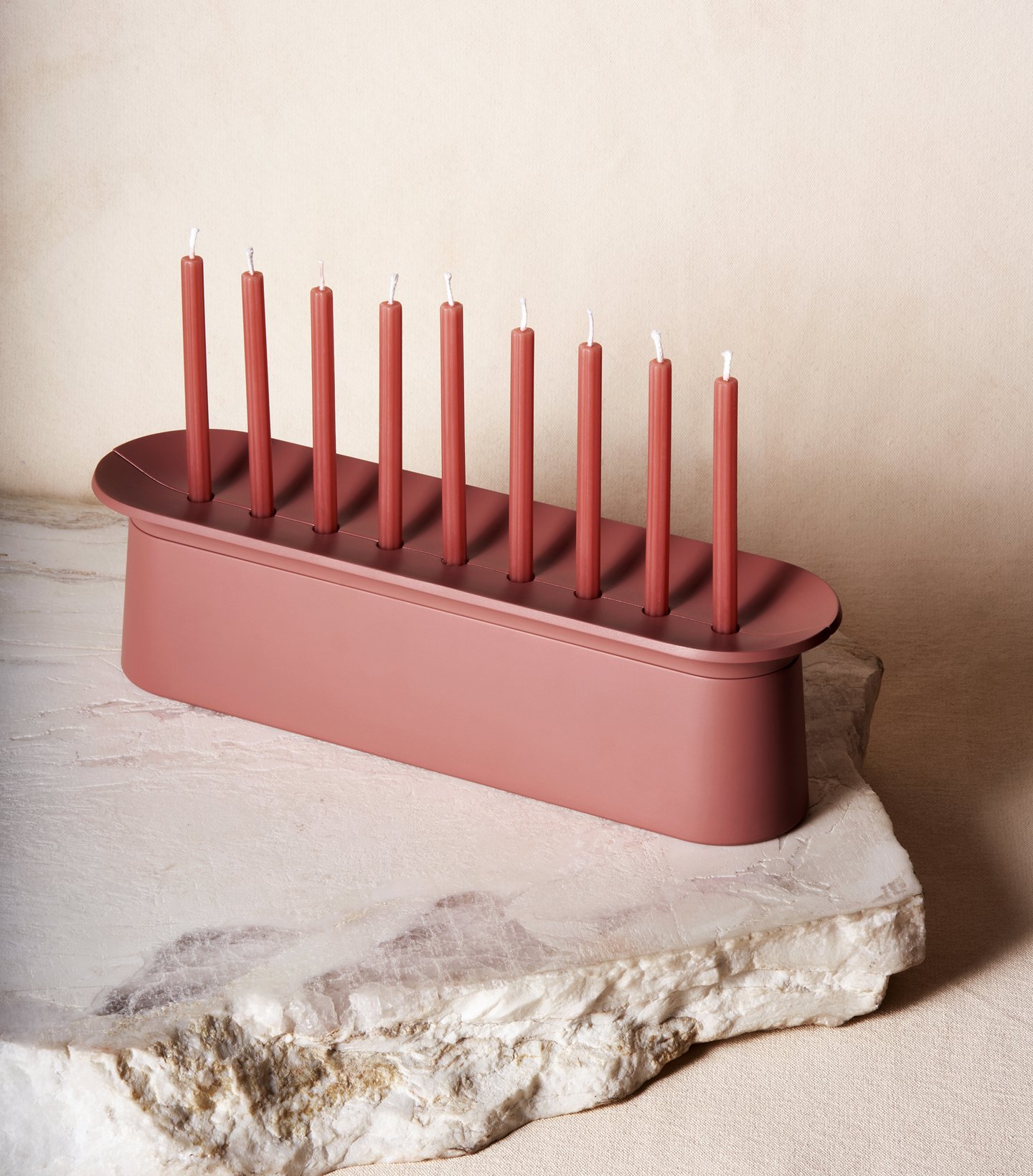 such a slick cool design for this one and comes in different colors
via-maris block chanukiah $225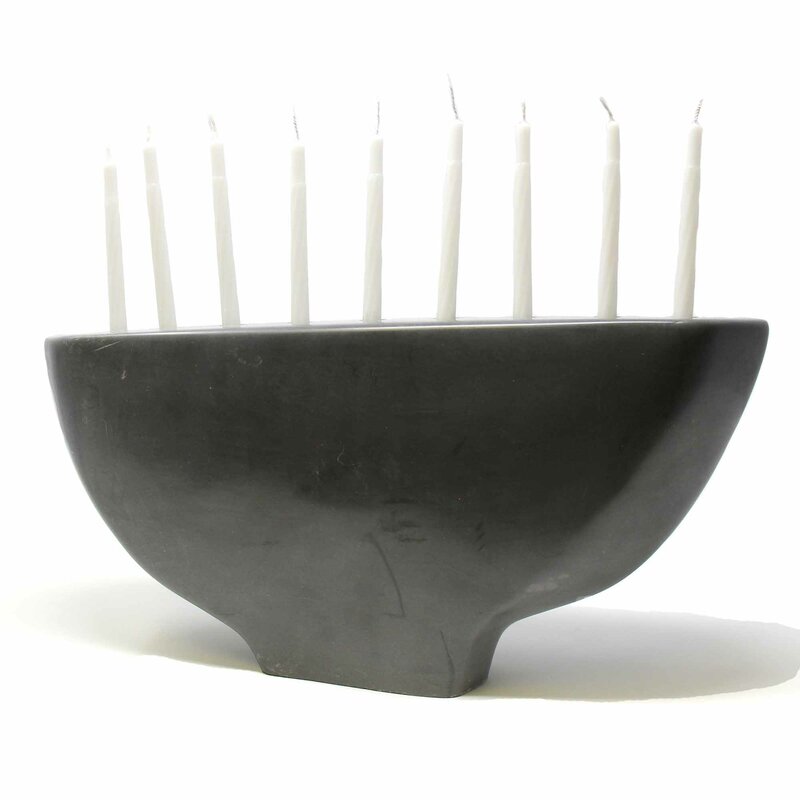 i know i usually lean towards beige decor (lol) but i looove the organic shape of this hand carved menorah made of soapstone
hand carved menorah $146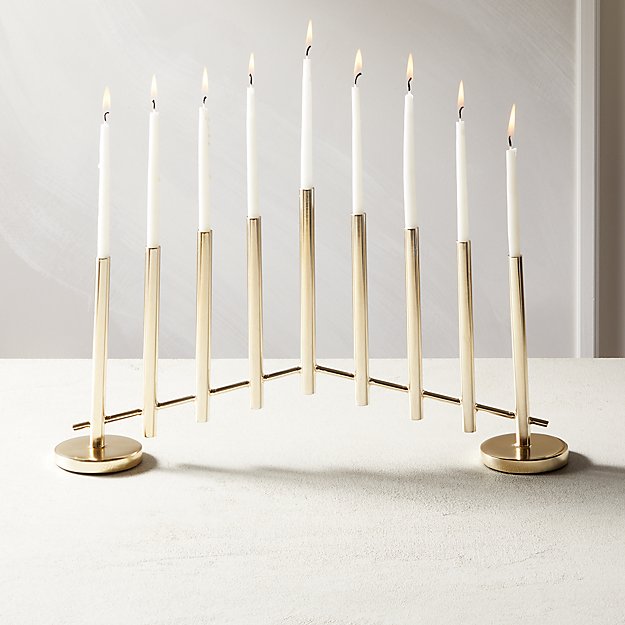 this one has such a cool unique shape!! loooove.
architectural menorah by jennifer fisher for cb2 $149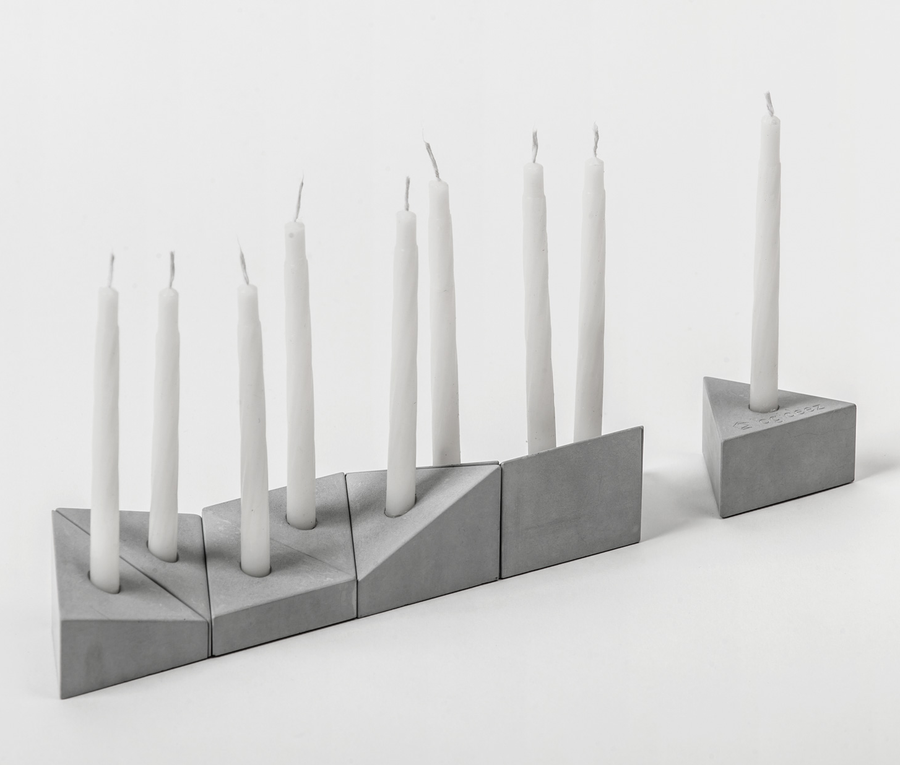 very cool concrete menorah that you can arrange in lots of ways
logifaces menorah $85
such a gorgeous and timeless ceramic design!!
JST x ANK short scale menorah $180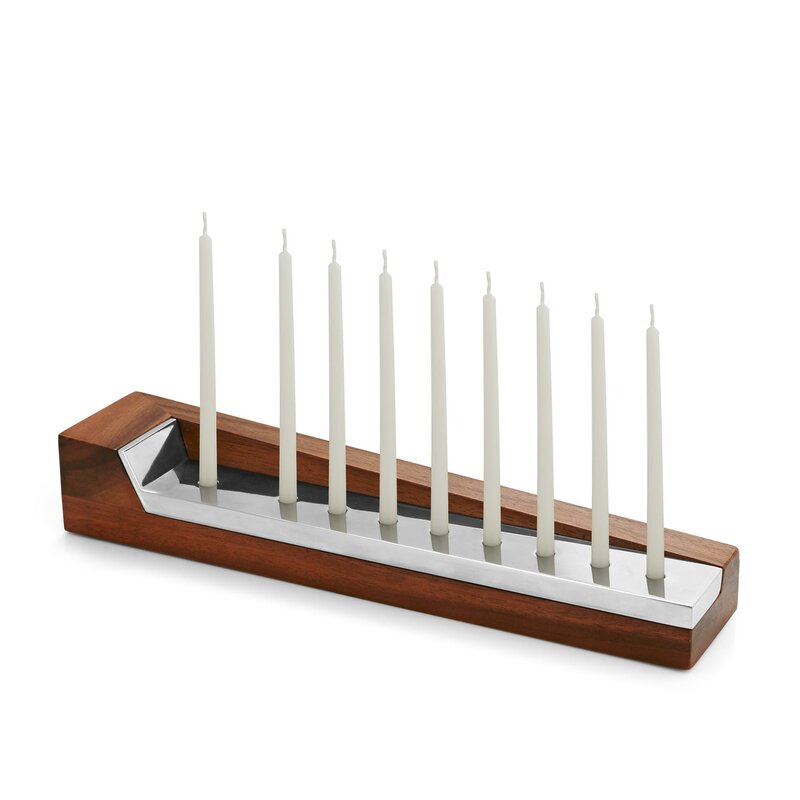 i actually have this one from this post i worked on last year, it's super sleek.
geo menorah $150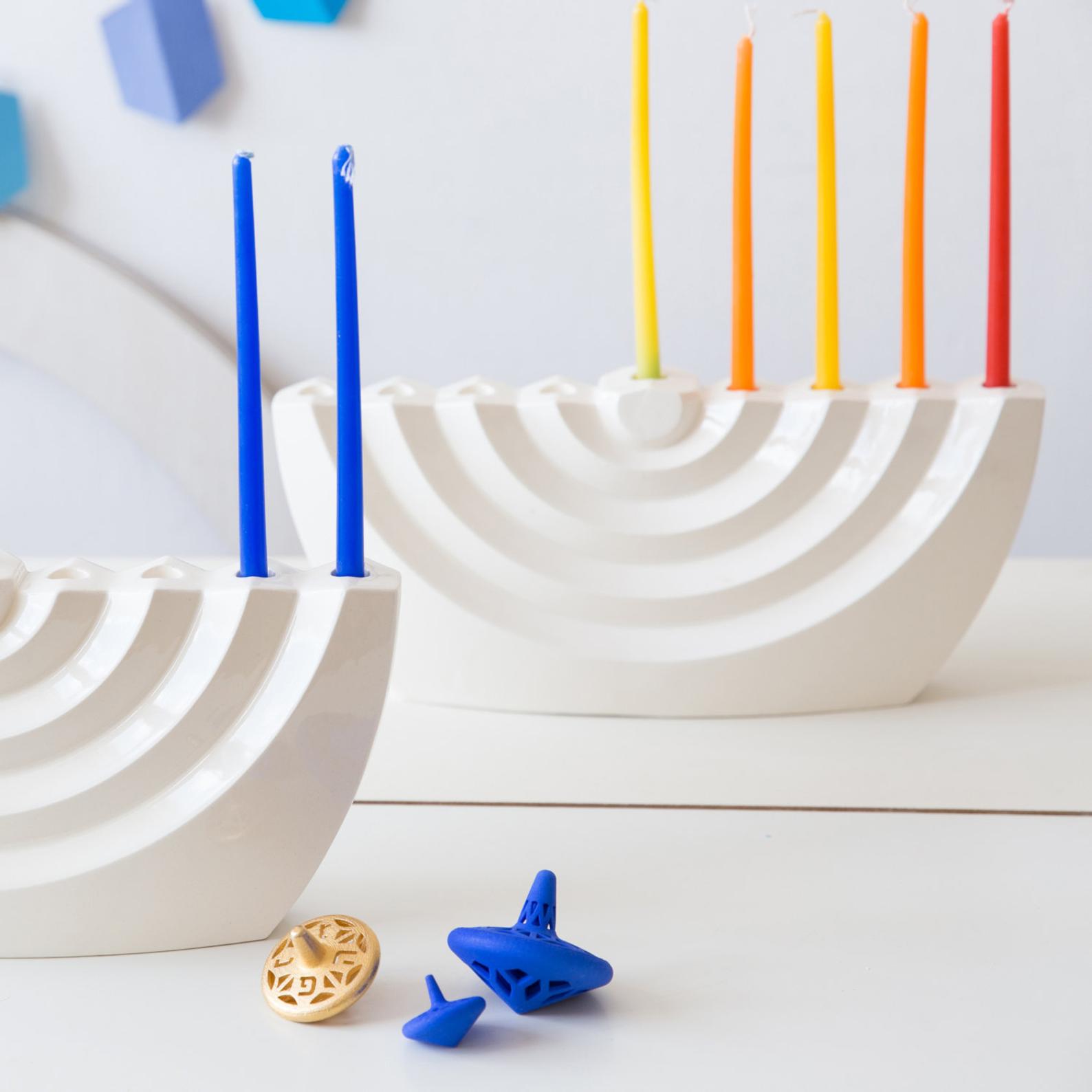 this company makes a lot of beautiful ones, they would go with so many different styles.
armadillo judaica lovers menorah $189
(and here's the rest of their shop)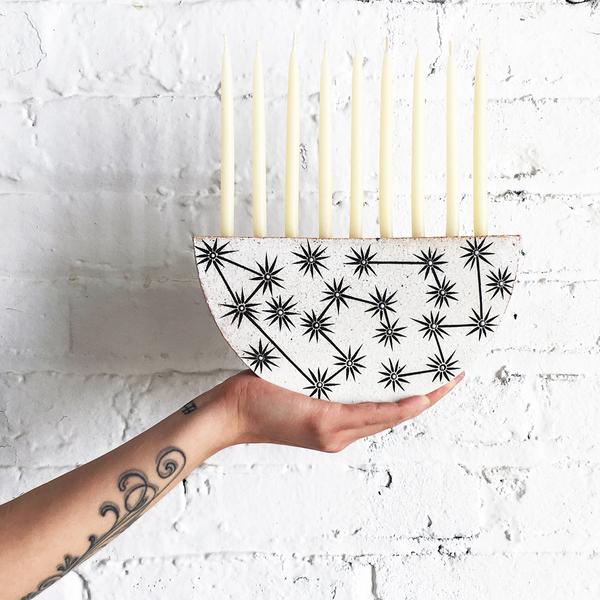 another m.quan menorah, they're too pretty to not include two!
constellation menorah $345