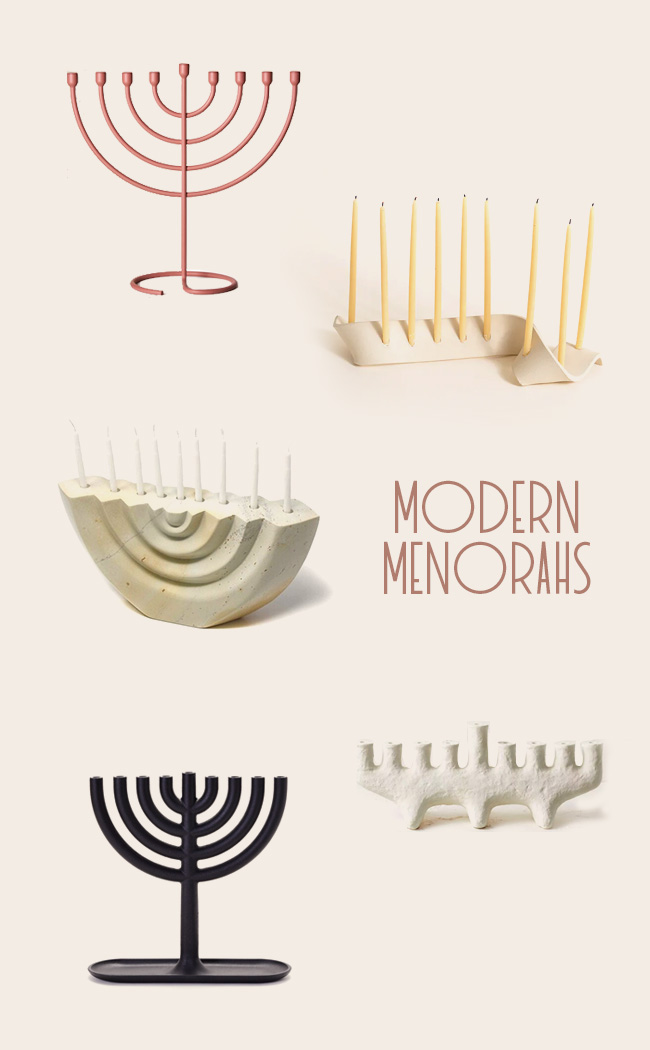 been meaning to do this post forever! most menorahs are pretty tradish and boring– but when i started looking i found some really cool, beautiful menorahs!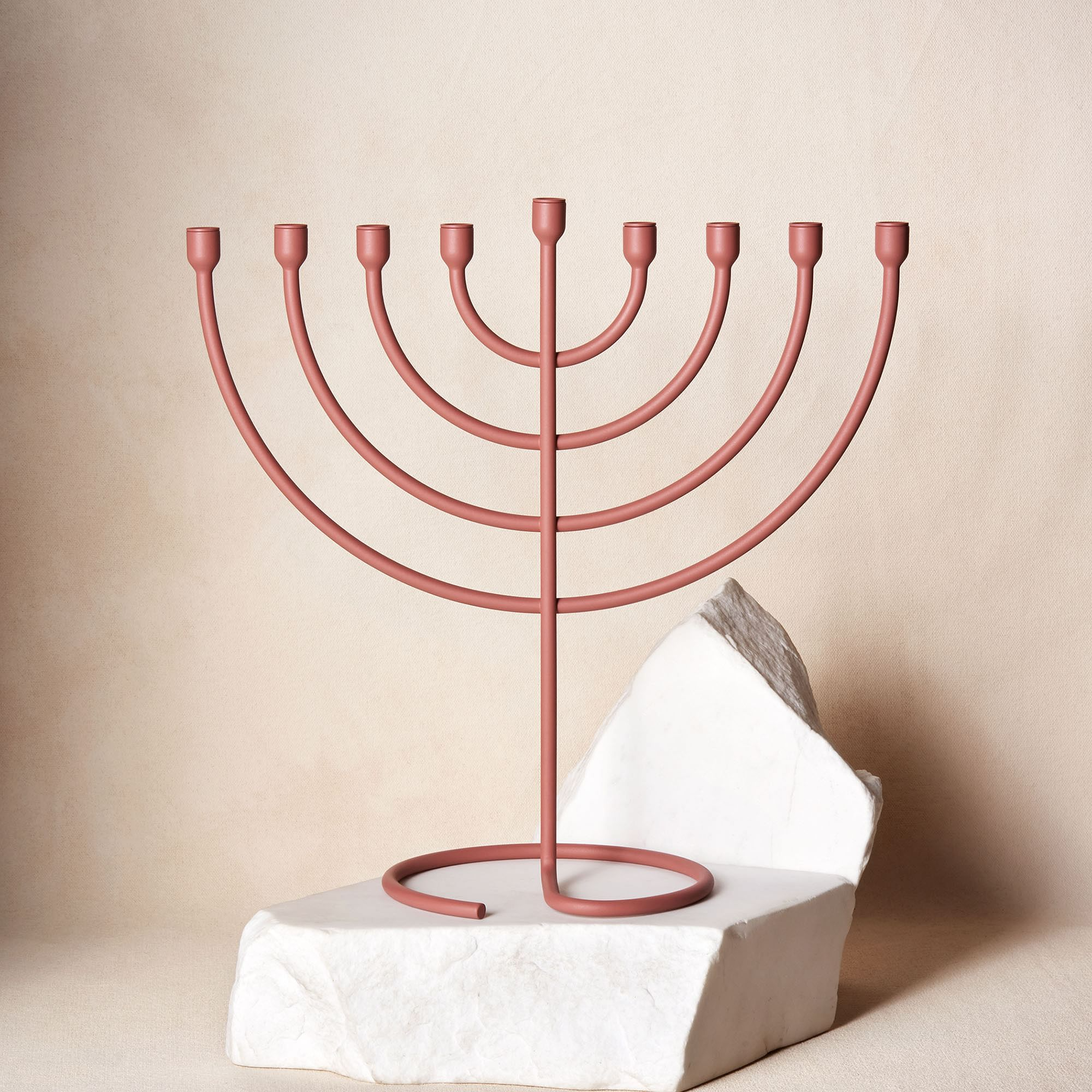 on of the most modern and beautiful menorahs i've ever seen! (and comes in a few different colors)
trace chanukiah $155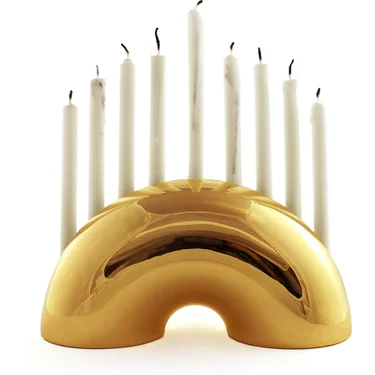 i love the playful shape of this one (inspired by a bagel haha)
nosh menorah from modern mensch $200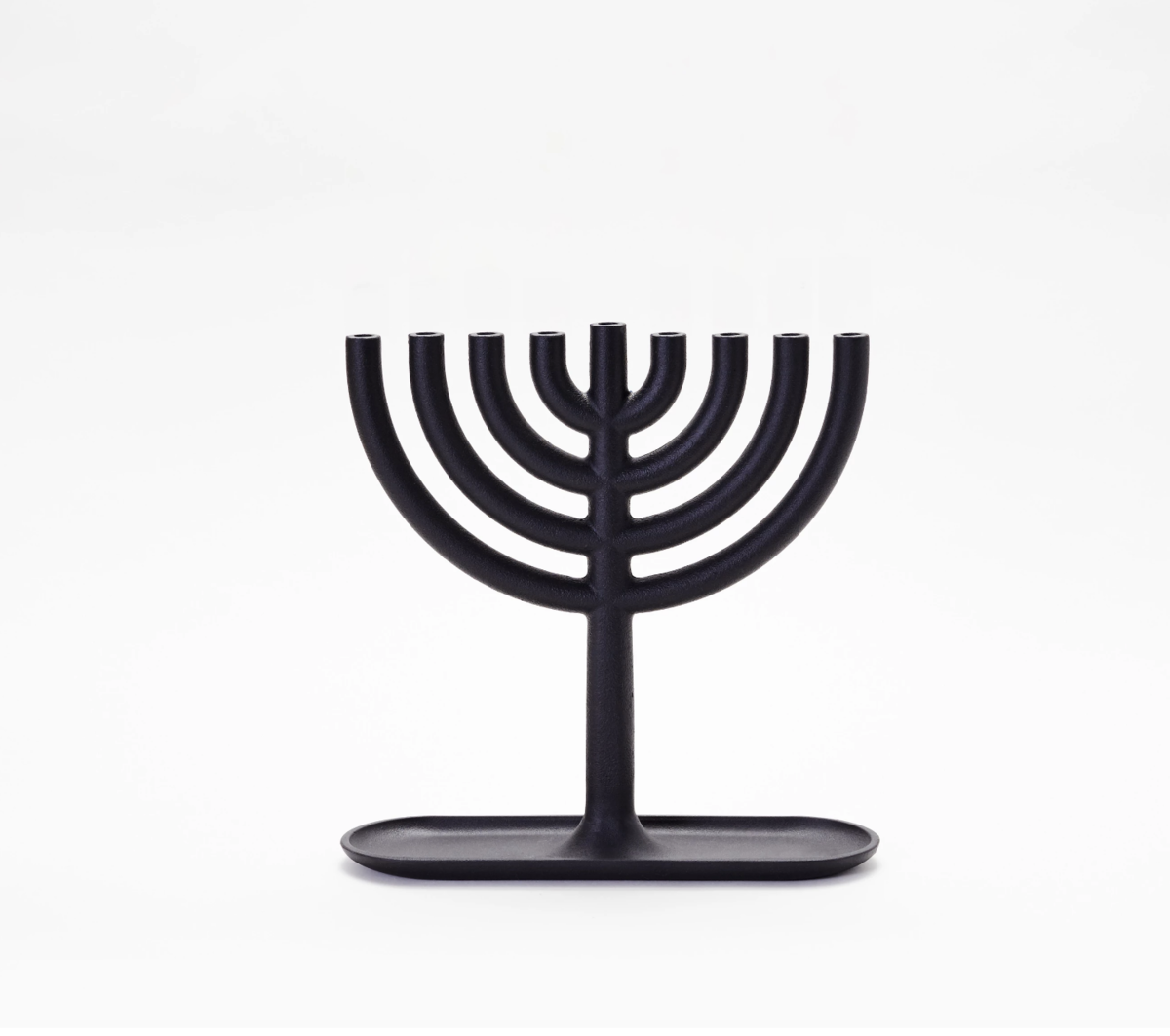 my favorite part about this one is the little tray to catch the wax drippings!! i just wish it came in some different colors lollll
areaware menorah $150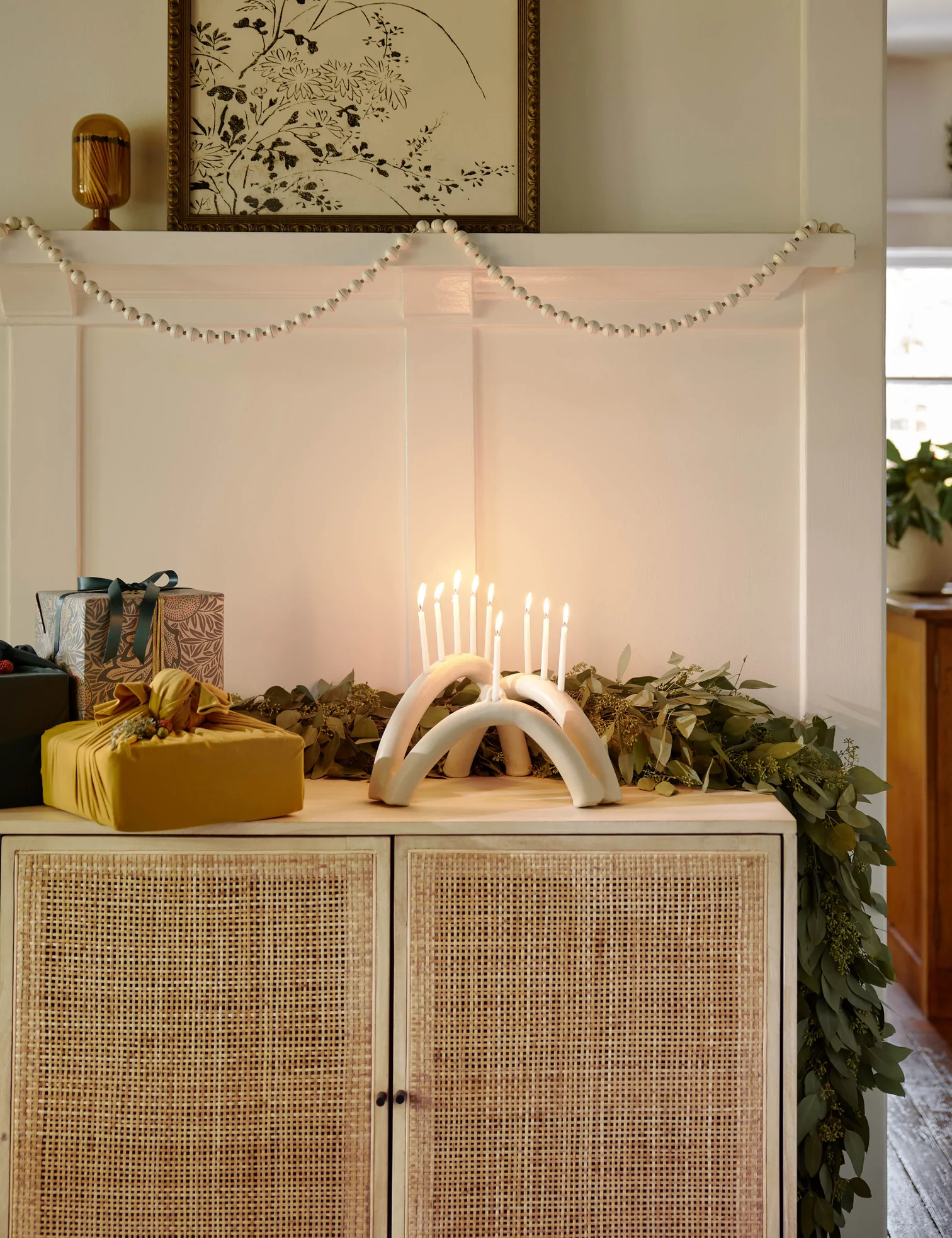 i love a menorah that could be displayed all year. so gorgeous!!
shanya menorah $275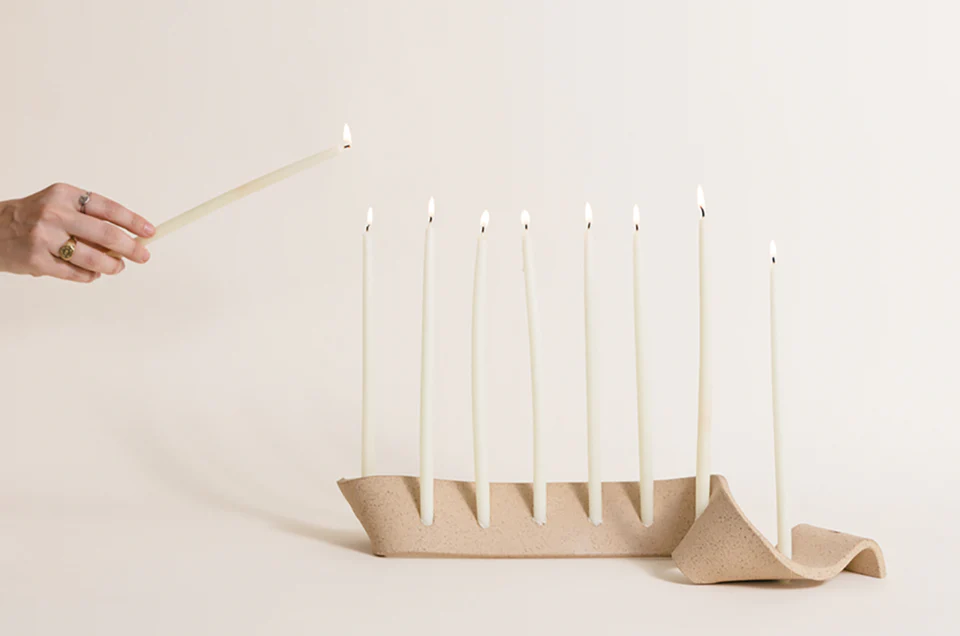 the coolest shape!!! this one is unreal!
sin swey menorah $200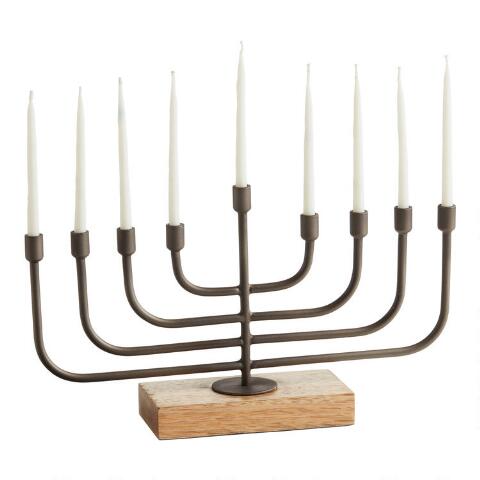 i really like the combo of the wood, the wide shape and the price!
wood and metal menorah $34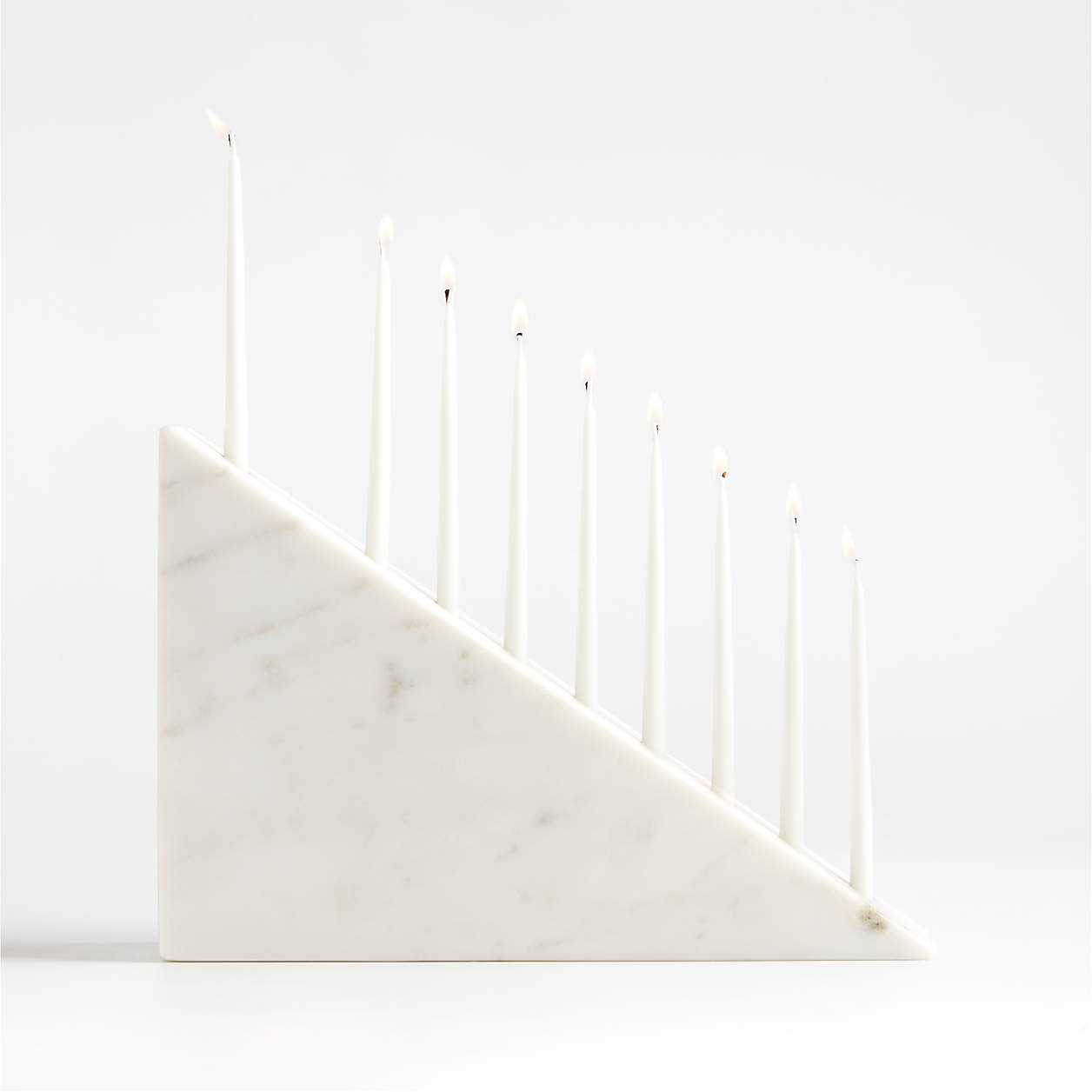 love!! this one for sure doubles as decor.
elevation marble menorah $70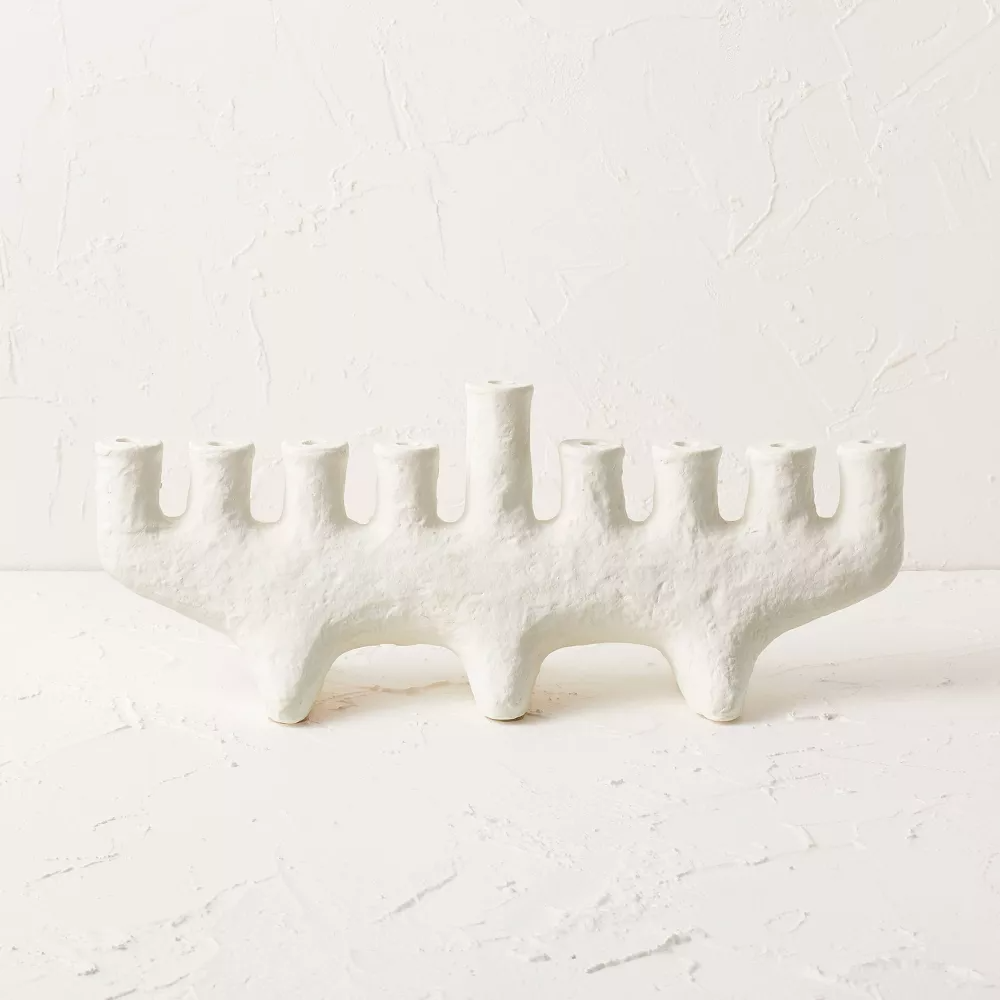 how many menorahs is too many menorahs? i own two but i want this to be my third!!
carved clay menorah $35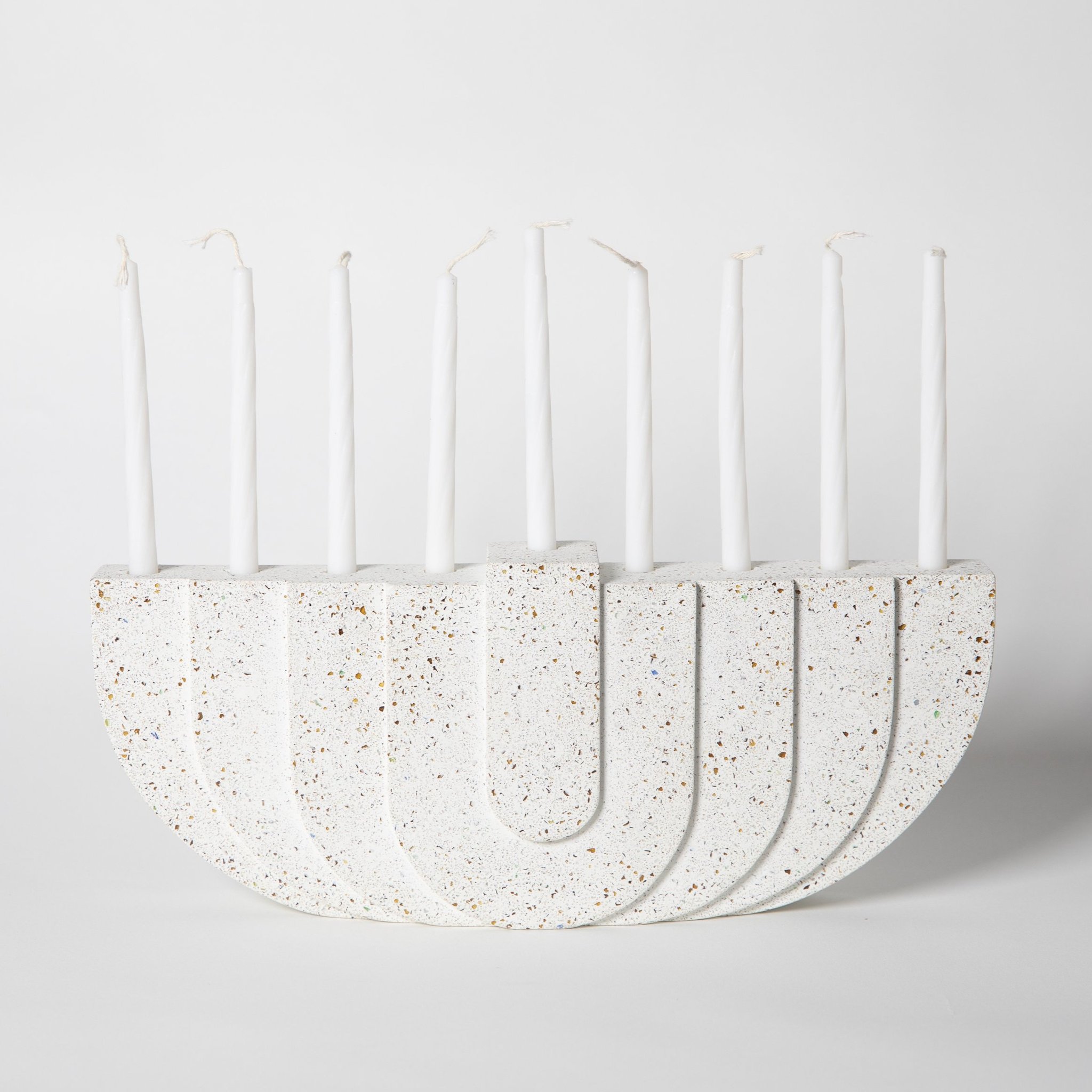 beaaautiful terrazzo concrete — i love this one! by pretti.cool $125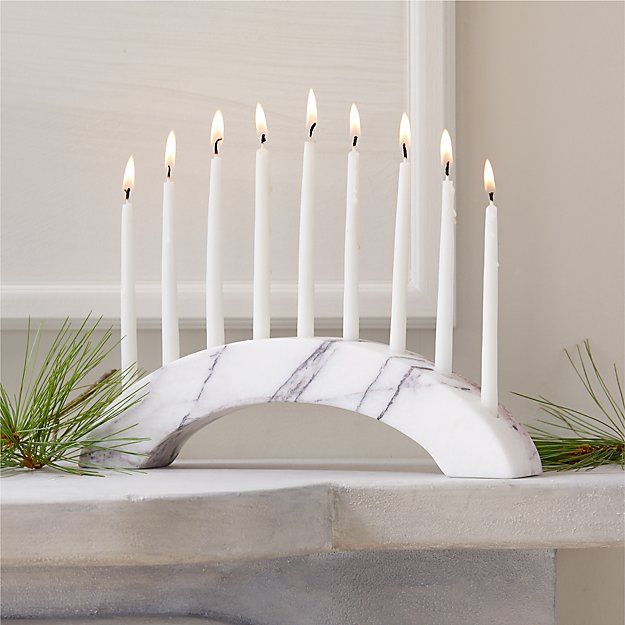 this simple design is so cool and understated
white marble menorah from cb2 $50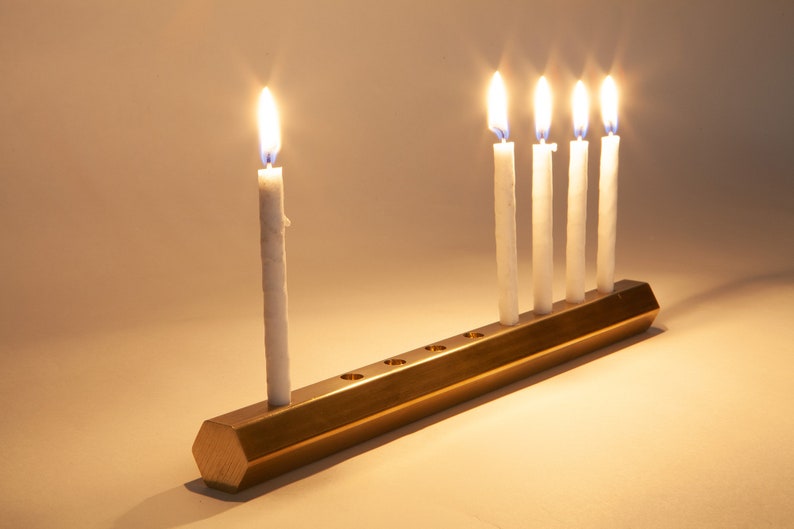 for the super minimalists– this brass menorah is chic and simple $133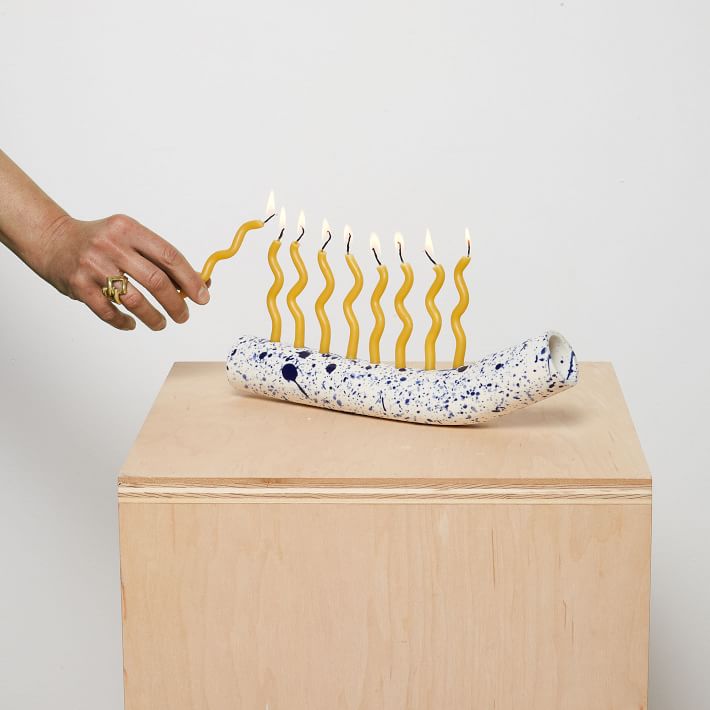 very cool handmade menorah that could totally be left out the rest of the year for decor —julia elsas blue speckled glazed porcelain menorah $250
PS does anyone have any idea where to find wavy hanukkah candles like those?!?!?!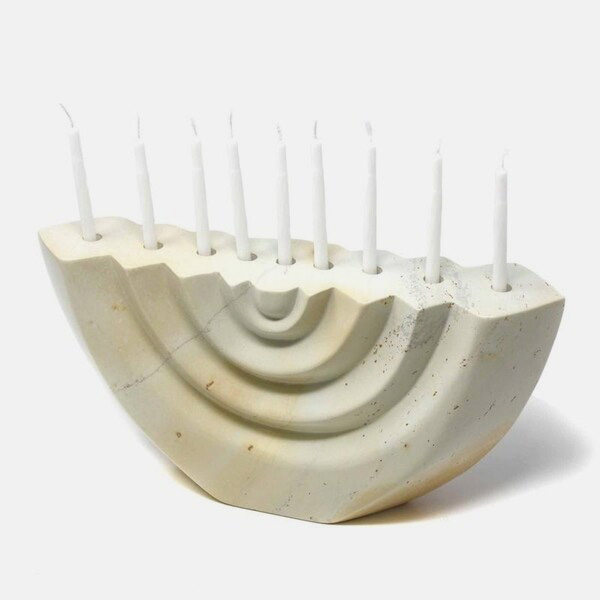 this menorah is soooo good. handmade carved soap stone and it's definitely one of my favorites on here
handmade carved soapstone menorah by global crafts $115 but its on sale rn!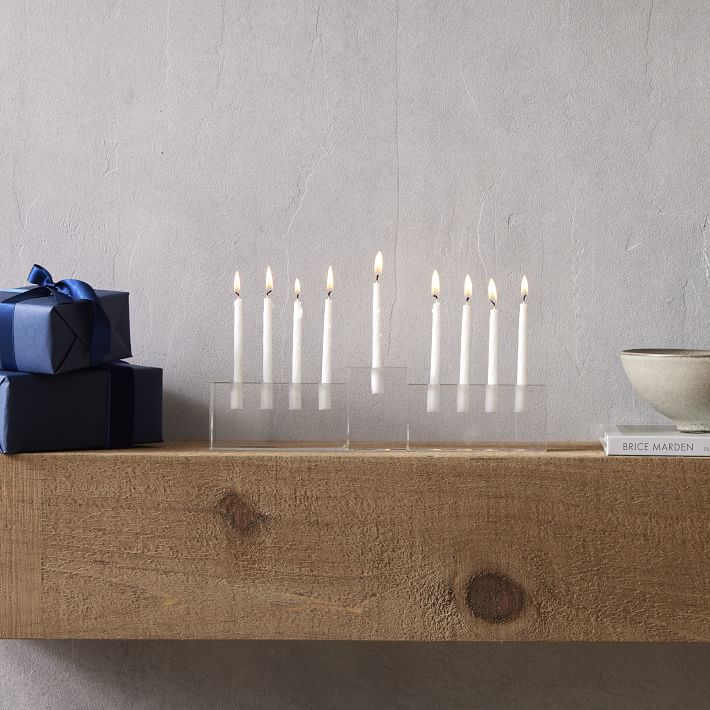 love this simple glass design, and one of the least expensive options
west elm glass menorah $60 (but currently on sale!)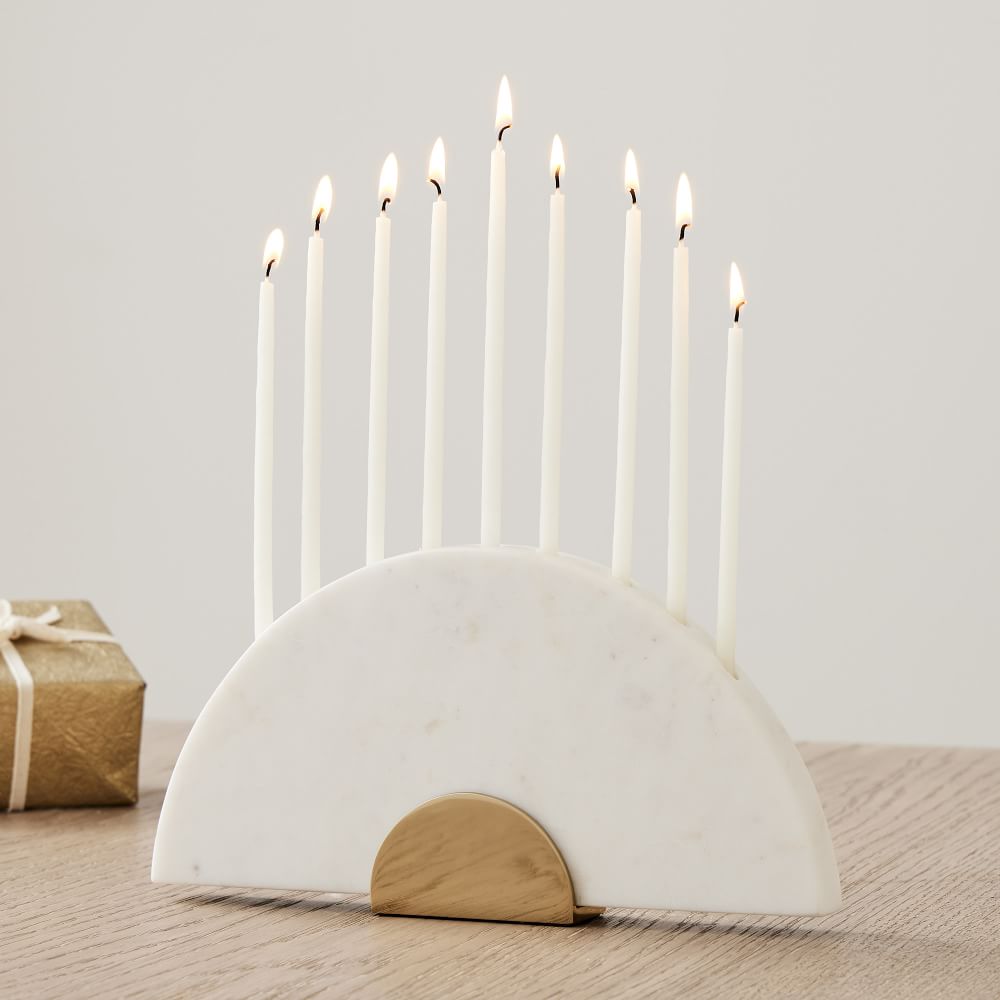 very cute shape on this one! white marble menorah $80 (but on sale)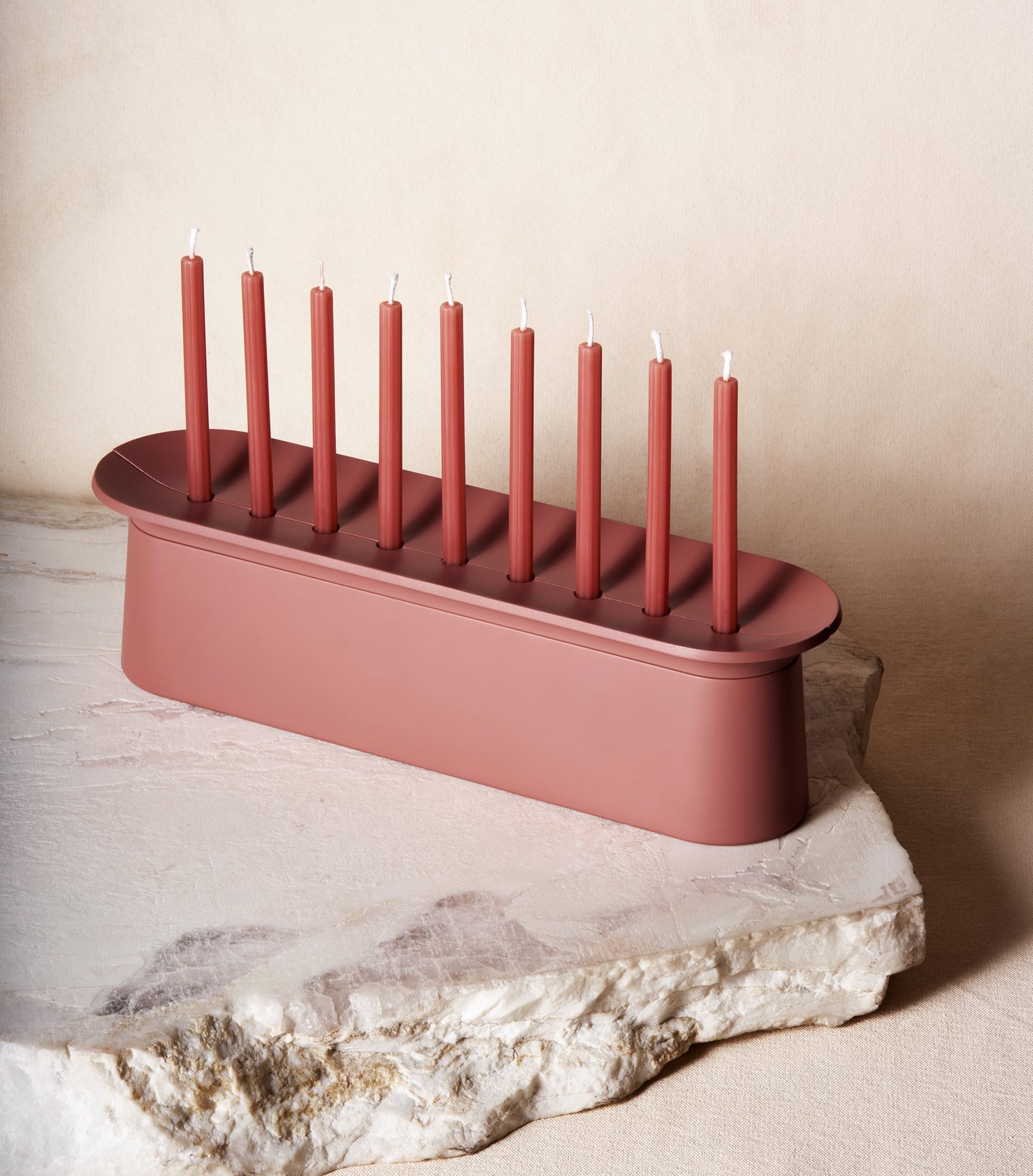 such a slick cool design for this one– it comes in different colors, and stores your candles!
via-maris block chanukiah $225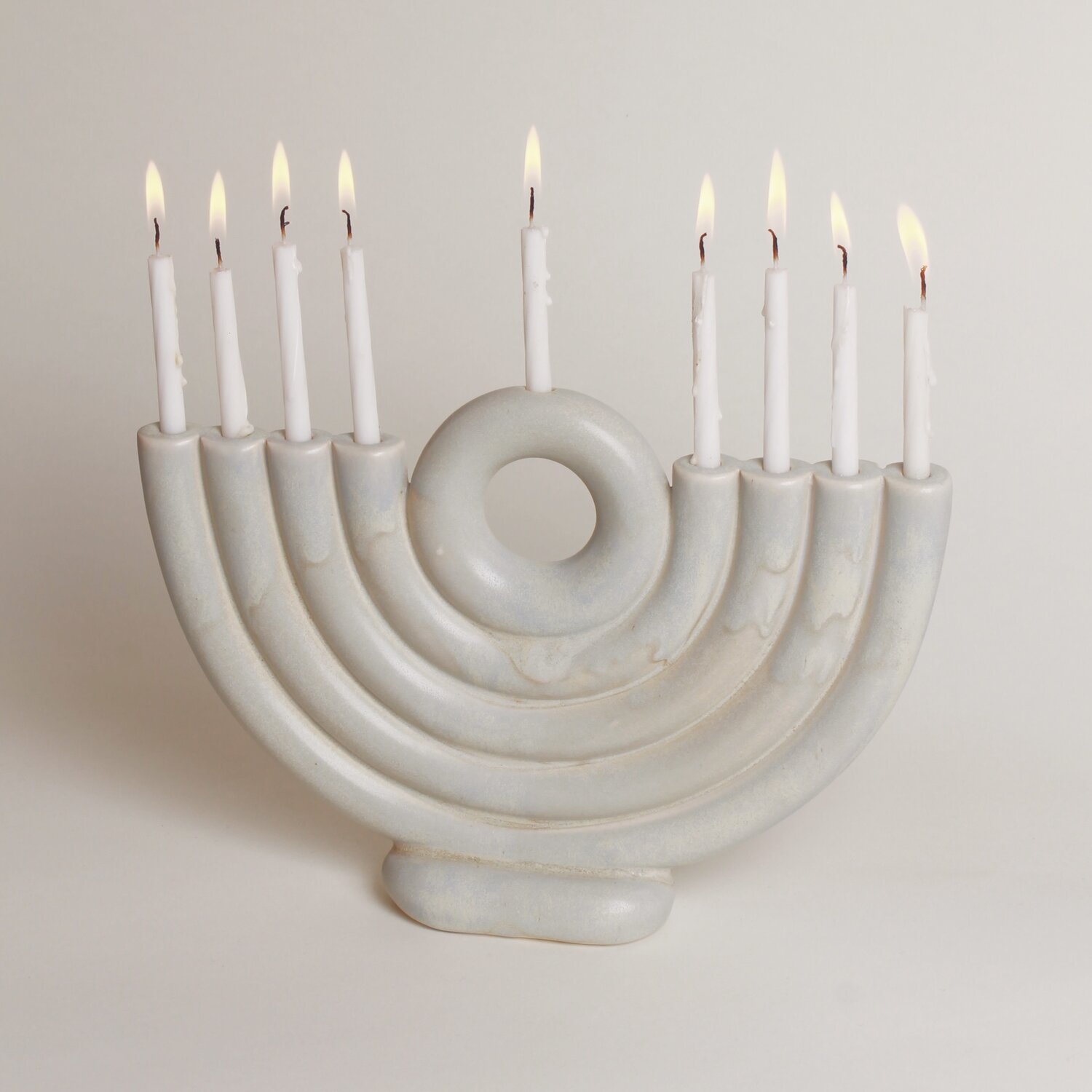 how cool is this one?! it's pricey, but hand built and made to order. would definitely be an heirloom! menorah by summer school $348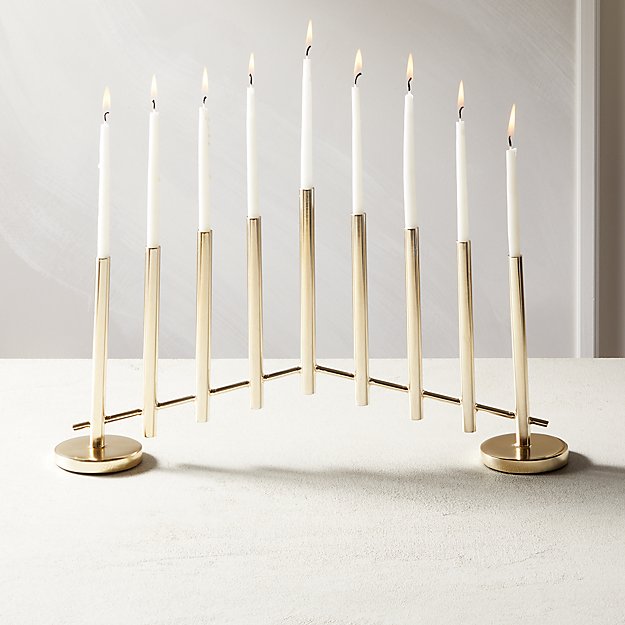 this one has such a cool unique shape!! loooove.
architectural menorah by jennifer fisher for cb2 $149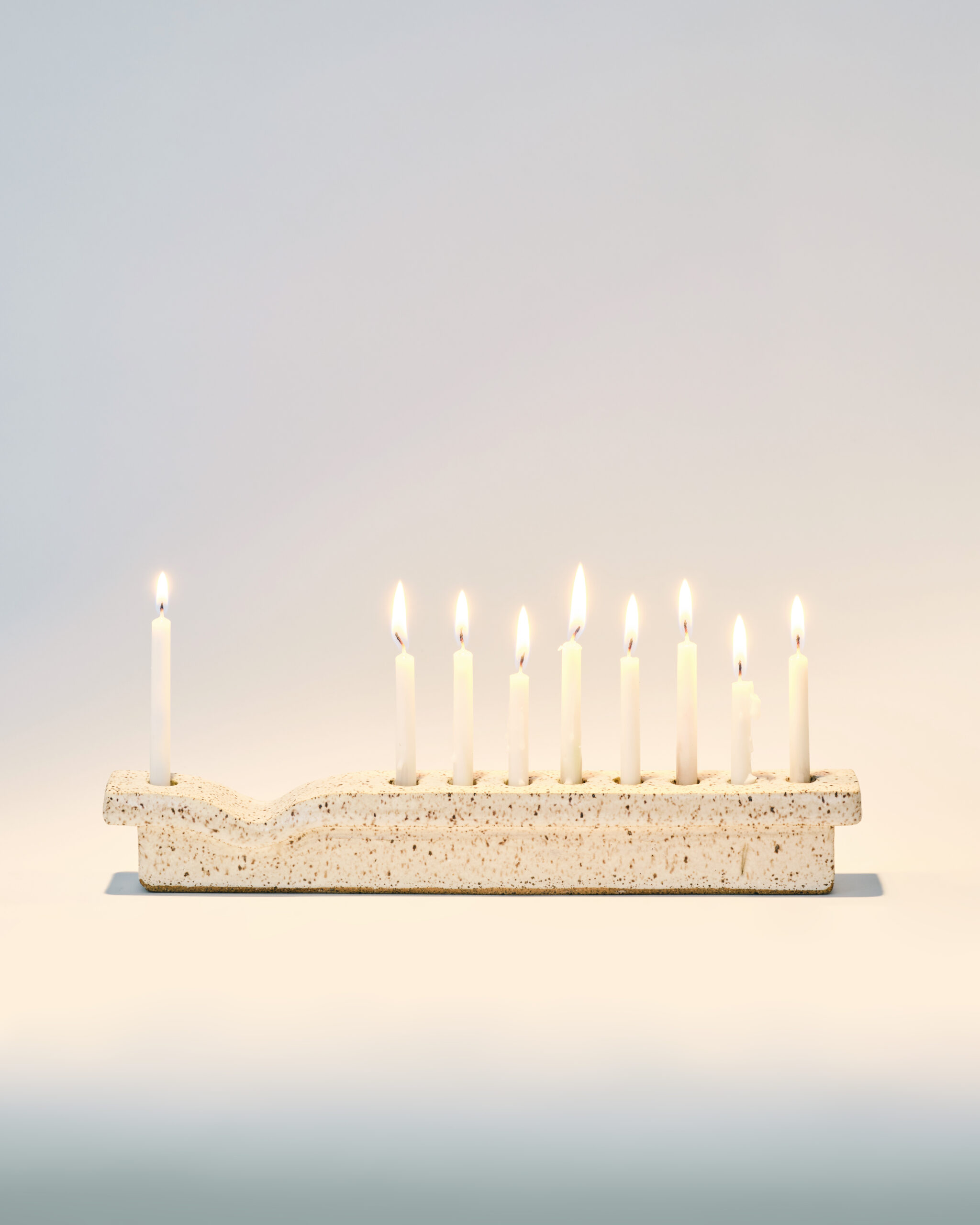 such a gorgeous and timeless ceramic design!! (and i own it :))
JST x ANK short scale menorah $180