martha's vineyard travel guide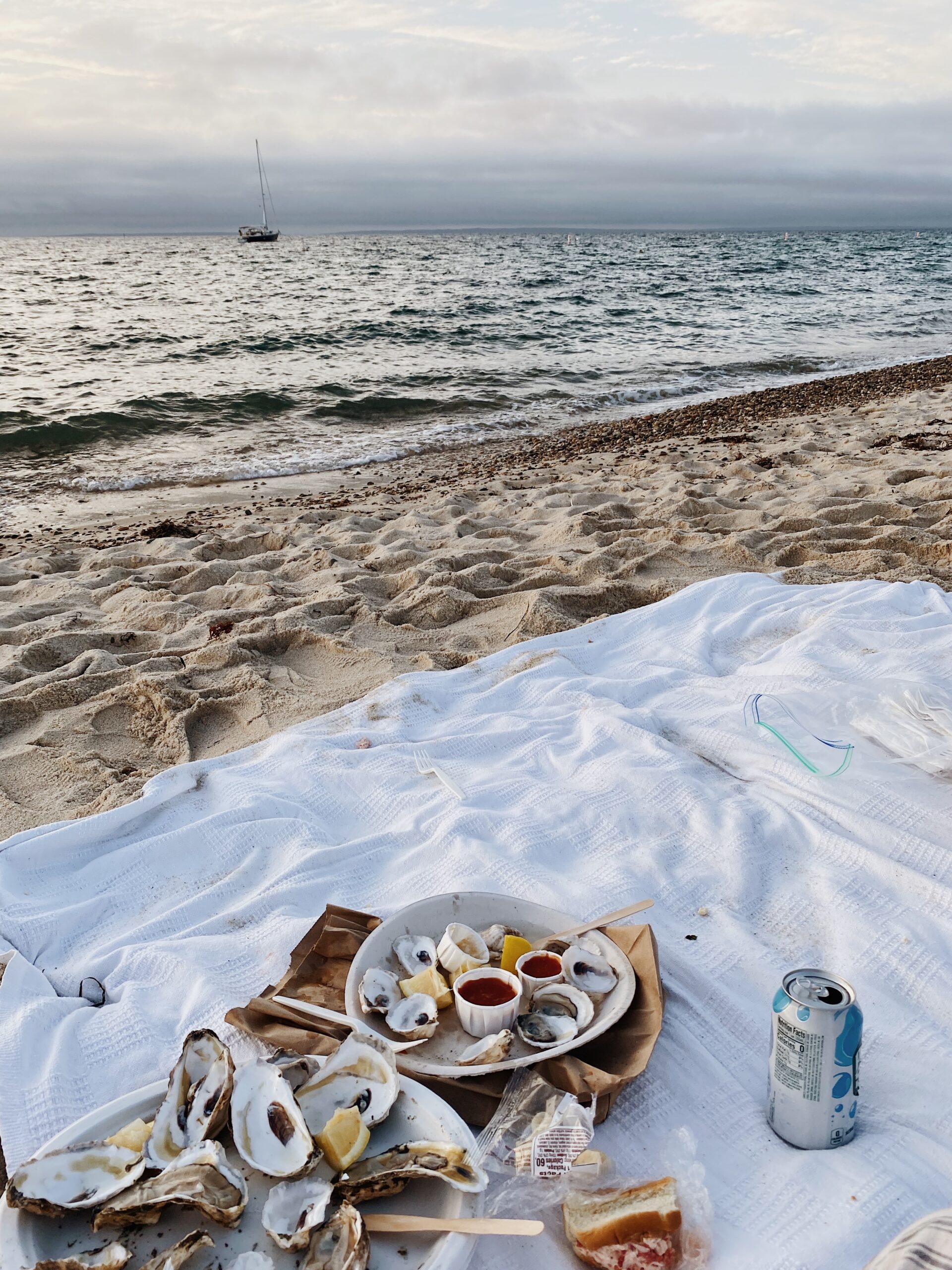 this post was updated in 2023!
i love this island so much!! when i was a kid, my mom would take us for the summers and it has always been a magical place to me. in fact last year i was driving to my moms rental house and i started crying because i love it so much more than LA and sort of wish i lived there haha.
there is something so special about this island, even if it's become crazier and fancier and way more crowded over the years, there is just this happy energy i don't know if i've ever experienced elsewhere.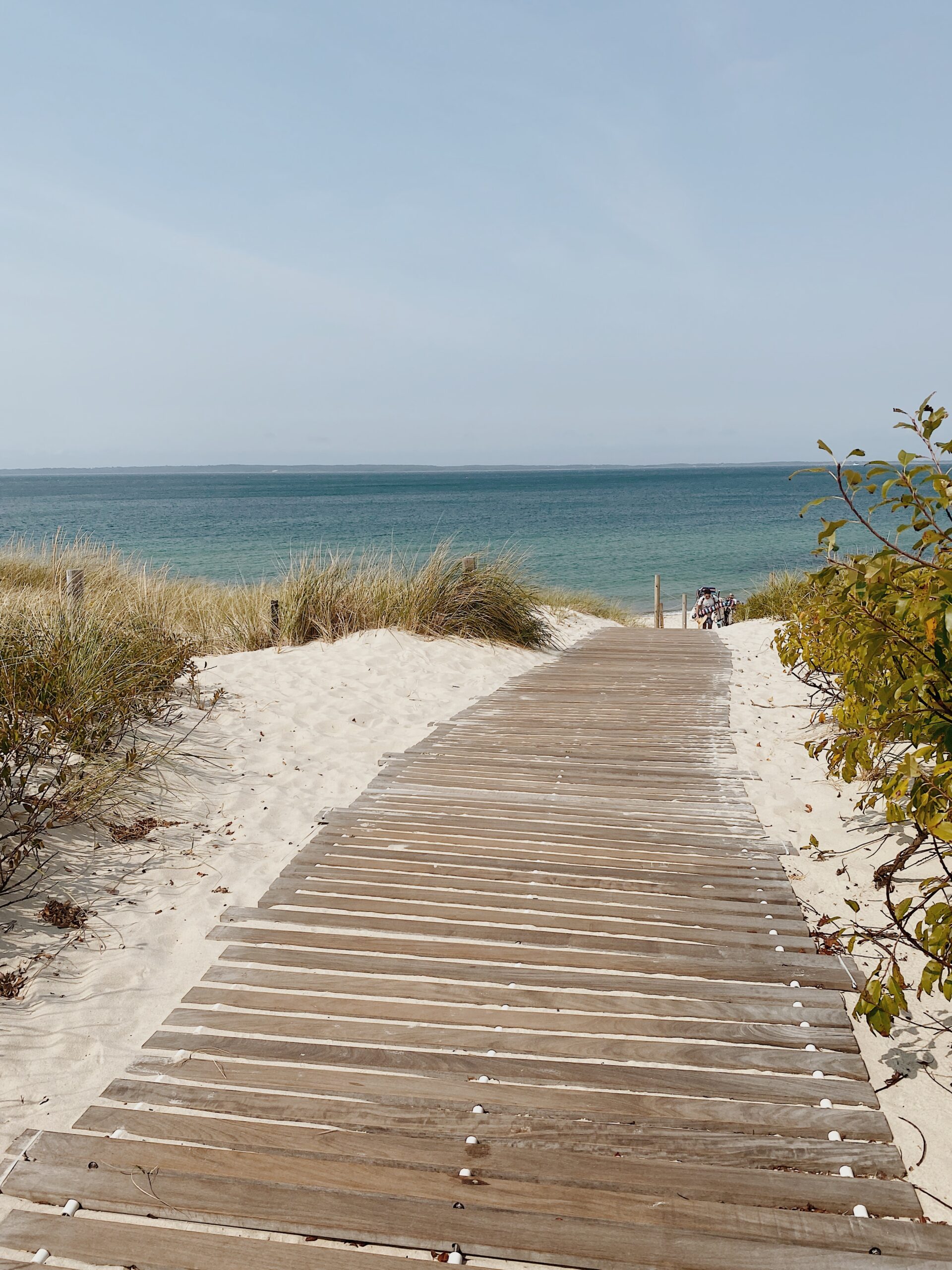 towns:
in terms of where to stay, we've always stayed around the oak bluffs or vineyard haven area until our last stay trying out chilmark, but i love so many parts of the island.
oak bluffs
so cute and charming, can be pretty touristy especially peak summer but i still love it.
edgartown
tons of shopping and is adorable, slightly more formal feeling than OB. fancier shops/restaurants/people.
vineyard haven
my favorite of the towns probably, some of my favorite shops are here and it has this amazing chill energy even when crowded.
chilmark
better for quiet stays if that's what you're into, you're definitely more secluded and about 30 minutes from the other side of the island. but it's so peaceful! we spent a lot of time frequenting the same nearby beach (menemsha) and the same food place (chilmark general store)
west tisbury
also up island, this town feels more residential than the others. we stayed here when i was a kid and i liked the location – there are also some good food spots nearby i'll list below!
beaches: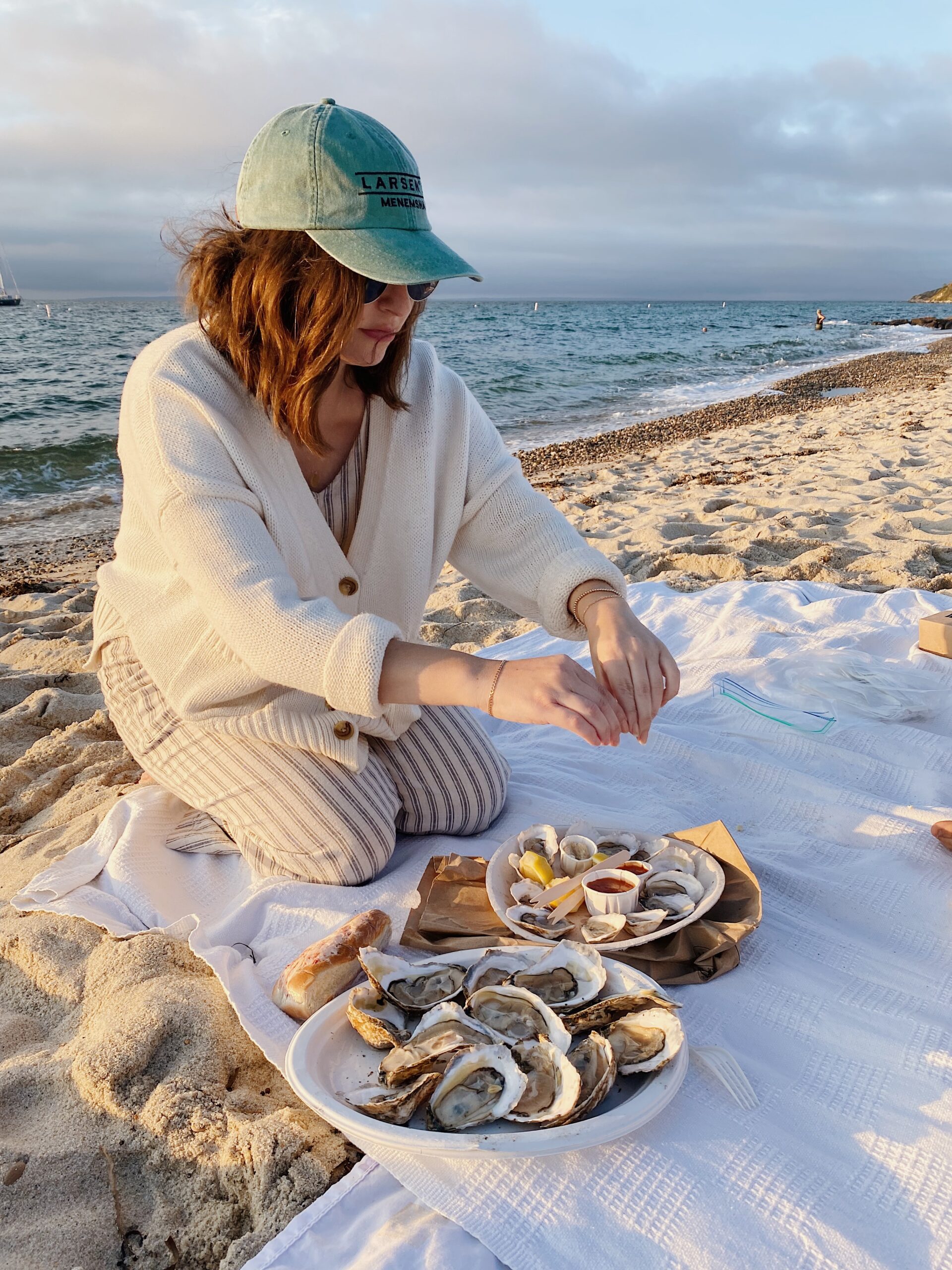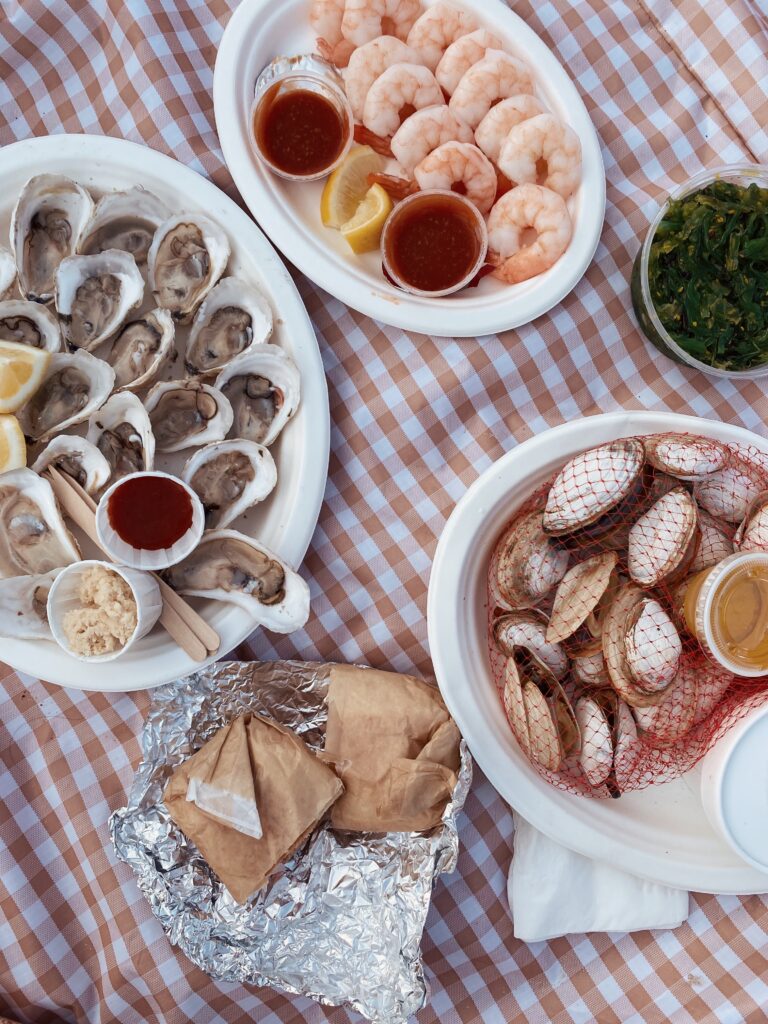 menemsha
our favorite for watching the sunset, because of the fish markets nextdoor. i like to order oysters from larsens and i like the lobster rolls and clam chowder next door at menemsha fish market.
we pop over and get our dinner to eat on the beach and it's so much better than trying to sit at a restaurant with kids. just make sure you get there in time to park/order/get your food/get a good spot on the sand!! byob!
lucy vincent
the beach for chilmark residents– huge beautiful rock cliffs!
katama
a barrier beach thats public for all. big waves here!
lamberts cove
our favorite beach, but only open to west tisbury residents so you can't go without a pass during the summer.
aquinnah
it's a little hike to get down to the beach, but it's worth it! stunning beach, and you can see the aquinnah lighthouse while you're there.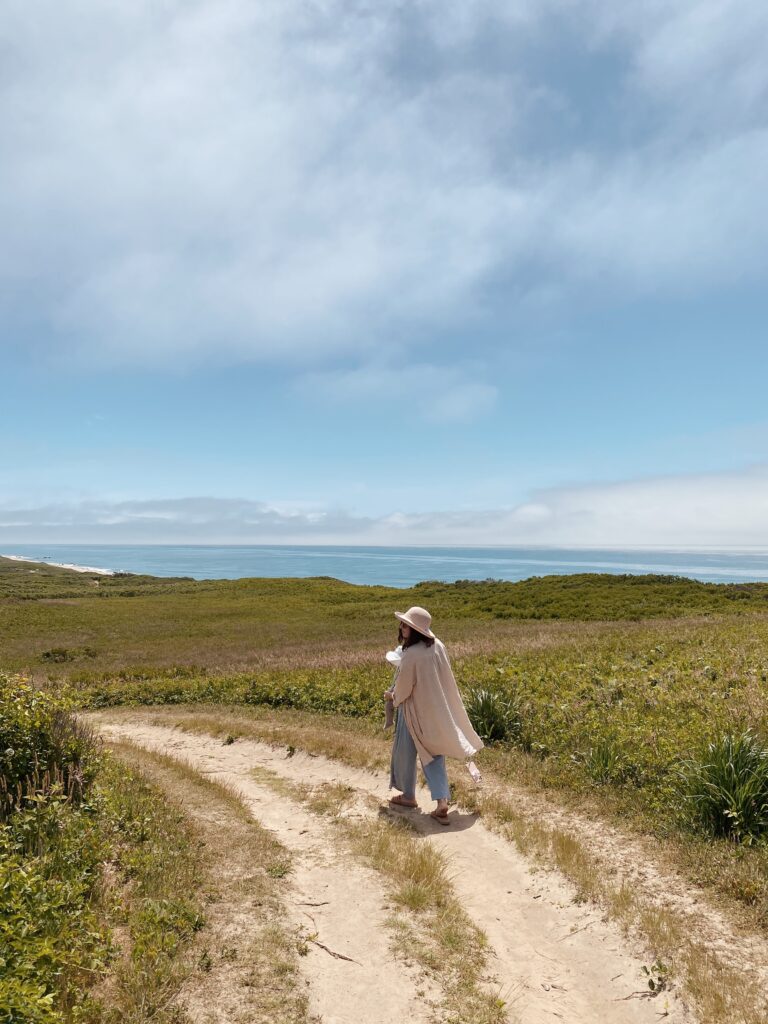 places to eat: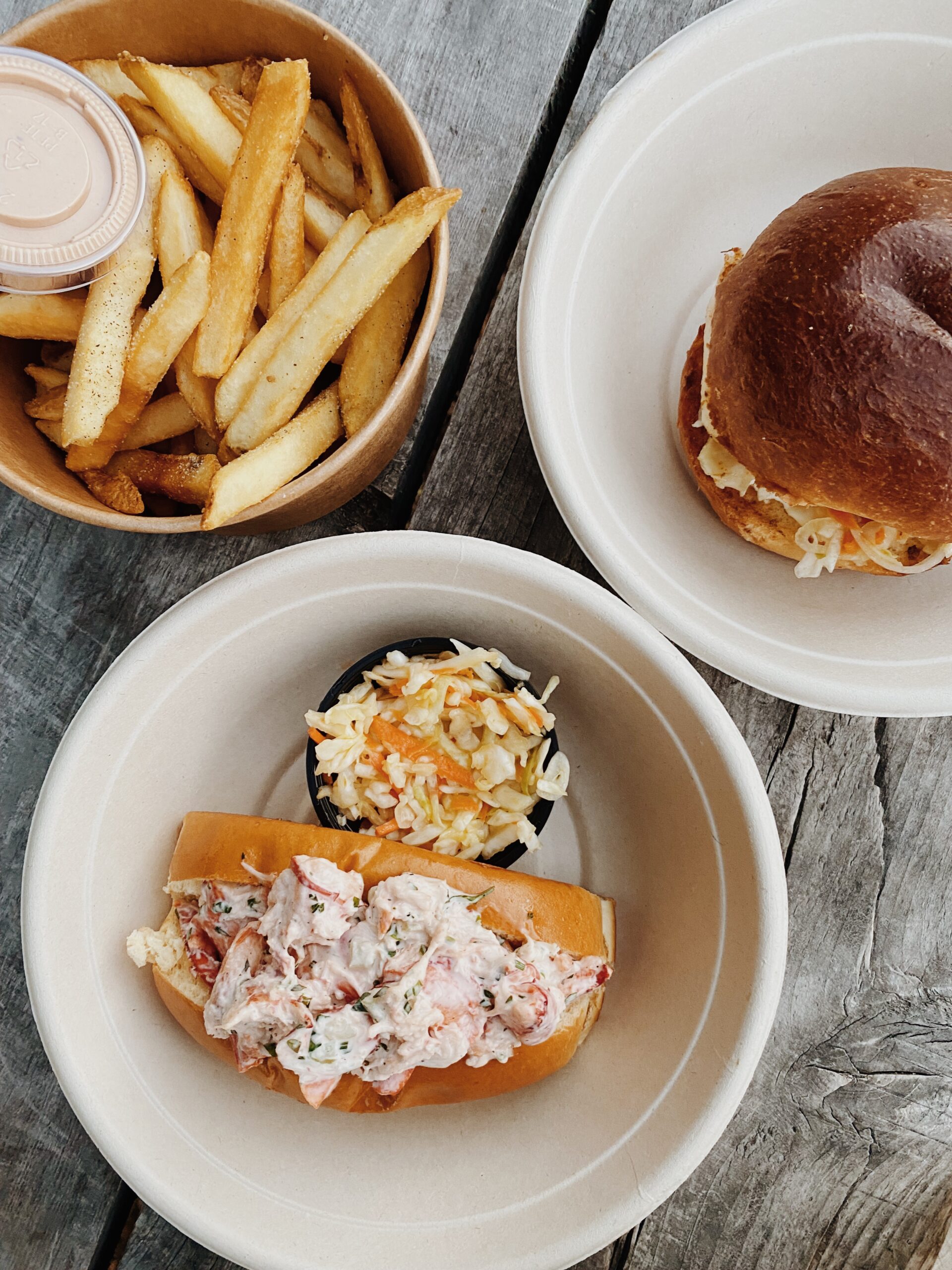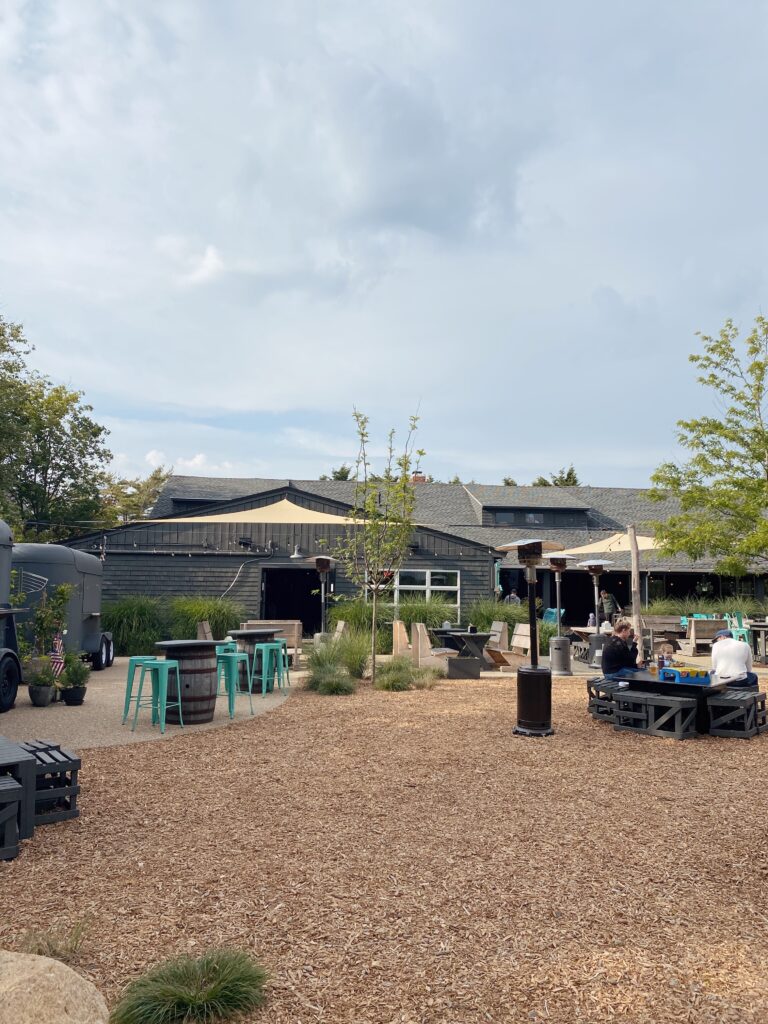 in oak bluffs:
nomans
this is our favorite place (we go like 3 times a week) because it is soooo easy with the kids/a big group. first come first serve, giant area (they got rid of the grass sadly) to run around with games, you can order for yourself, a bar, pretty good food and live music! 
jimmy seas
a cute little italian restaurant where most of the dishes are served in a pan. my family loves this place. the food is fine. haha
sweet life cafe
open for brunch and dinner in a cute garden setting.
tigerhawk sandwiches
super good and it's nice to have take out spots if you don't want to sit down forever somewhere. we took sandwiches with us to eat on chappy one time!
backdoor donuts
open till midnight and super fun to grab a hot donut after dinner in the parking lot. so many good ones, but i love their chocolate glazed and and their apple fritters! (it's now open during the day as well but less novel)
artcliff diner (closed, hopefully not forever)
the best breakfast! i always love their specials.
lookout tavern
a little crowded for my liking, but they are famous for their lobster roll and their location on the water! the lobster roll is pretty good, it's huge.
in west tisbury:
7a foods
incredible sandwiches, and another nice spot to grab food to take to the beach. i love the "liz lemon" a lot.
state road
one of my favorite sit down restaurants on the island, farm to table and larry david loves it too haha.
scottish bakehouse
good breakfast sandwiches and chill picnic tables outside.
morning glory farm
grab some food for your rental house here and you'll be happy you did! we got a vegetable quiche and enjoyed it for days for breakfast.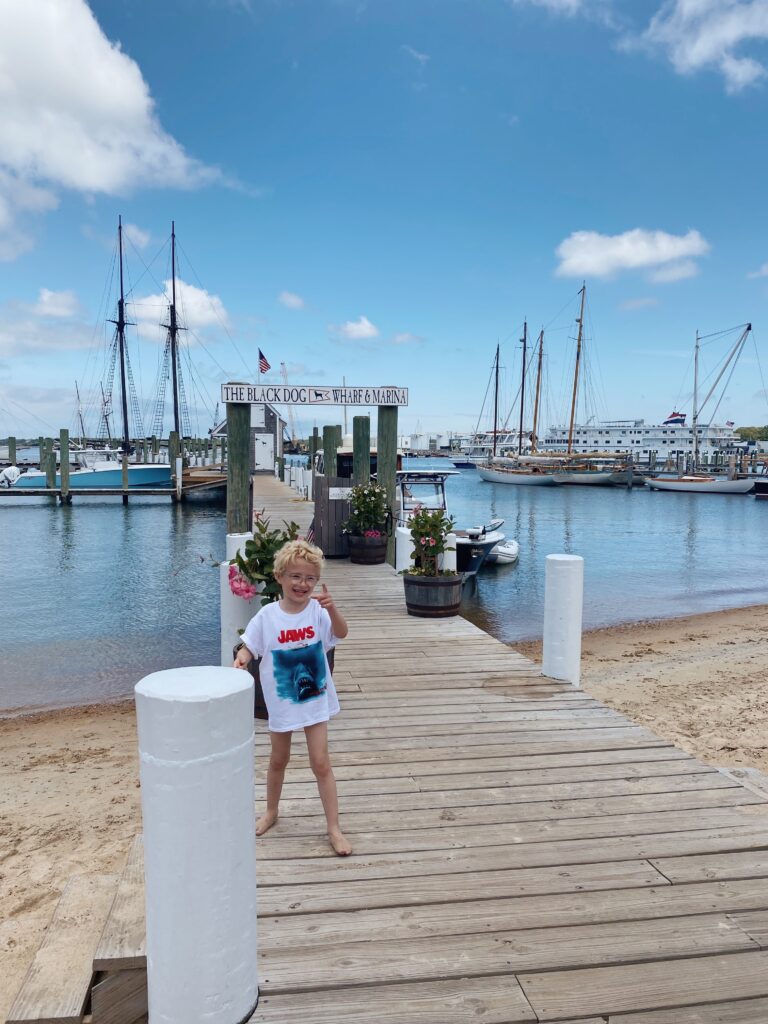 in vineyard haven:
waterside market
the cutest little cafe and i love their food so much. one of my favorite lobster rolls too, but honestly everything is good.
fish mv
right next door to waterside, a cute little patio and the food is good! i loved the sushi burrito but it should be bigger.
the black dog tavern
so there are a bunch of black dogs around the island, but my favorite is the tavern. the location is so cute and there are two black dog stores next door in the alley. we love this location because arlo loves to run around the beach behind the restaurant afterwards and its so quintessential vineyard.
the pie chicks
the pies are SO GOOD! i love the strawberry rhubarb and the key lime. i recommend getting some small sized pies so you can try different ones.
in chilmark:
chilmark tavern
the cutest little neighborhood restaurant, the food is very good and chilmark is a dry town, but they have mixers in case you byob and want a cocktail (i brought wine for myself). not inexpensive, but a nice night out.
in edgartown:
rosewater market + shop
i needn't mention anything besides they have a tap for water… and a tap for SPARKLING WATER here!!!! my dream!!! fine i'll keep going, the food and place is also lovely as well.
atlantic fish + chop house
very fancy place to sit on the dock and have a beautiful (albeit expensive !!) meal.
* there are lots of good other places to eat in edgartown as well but i won't add to this list until i stay there someday and really explore more.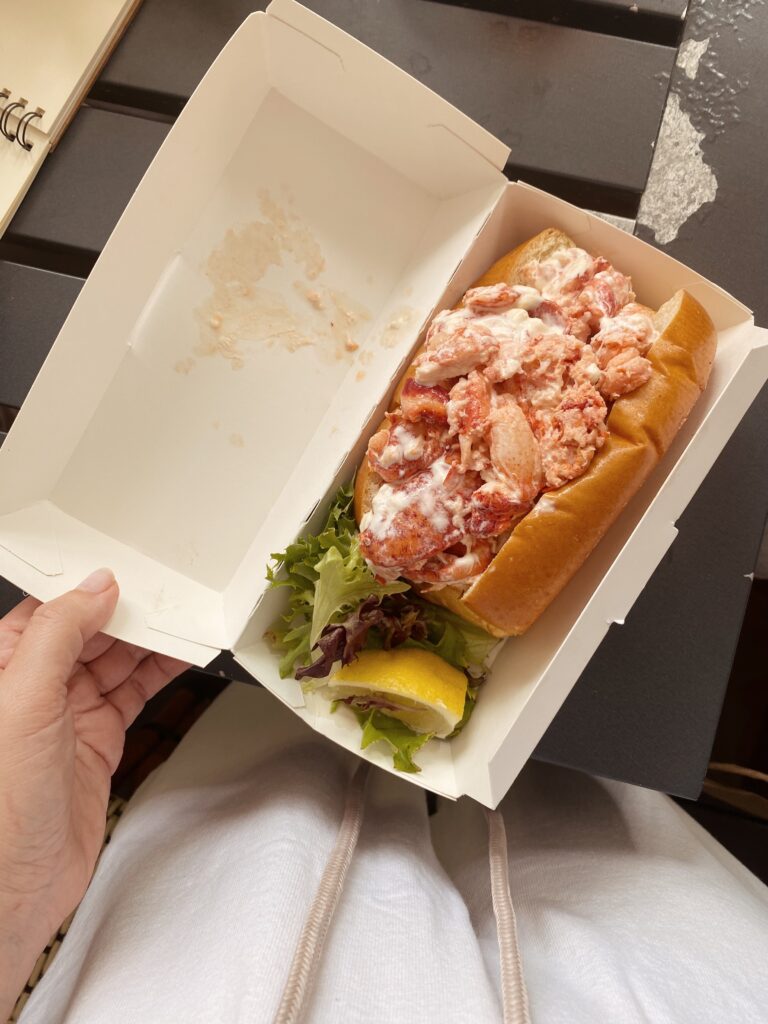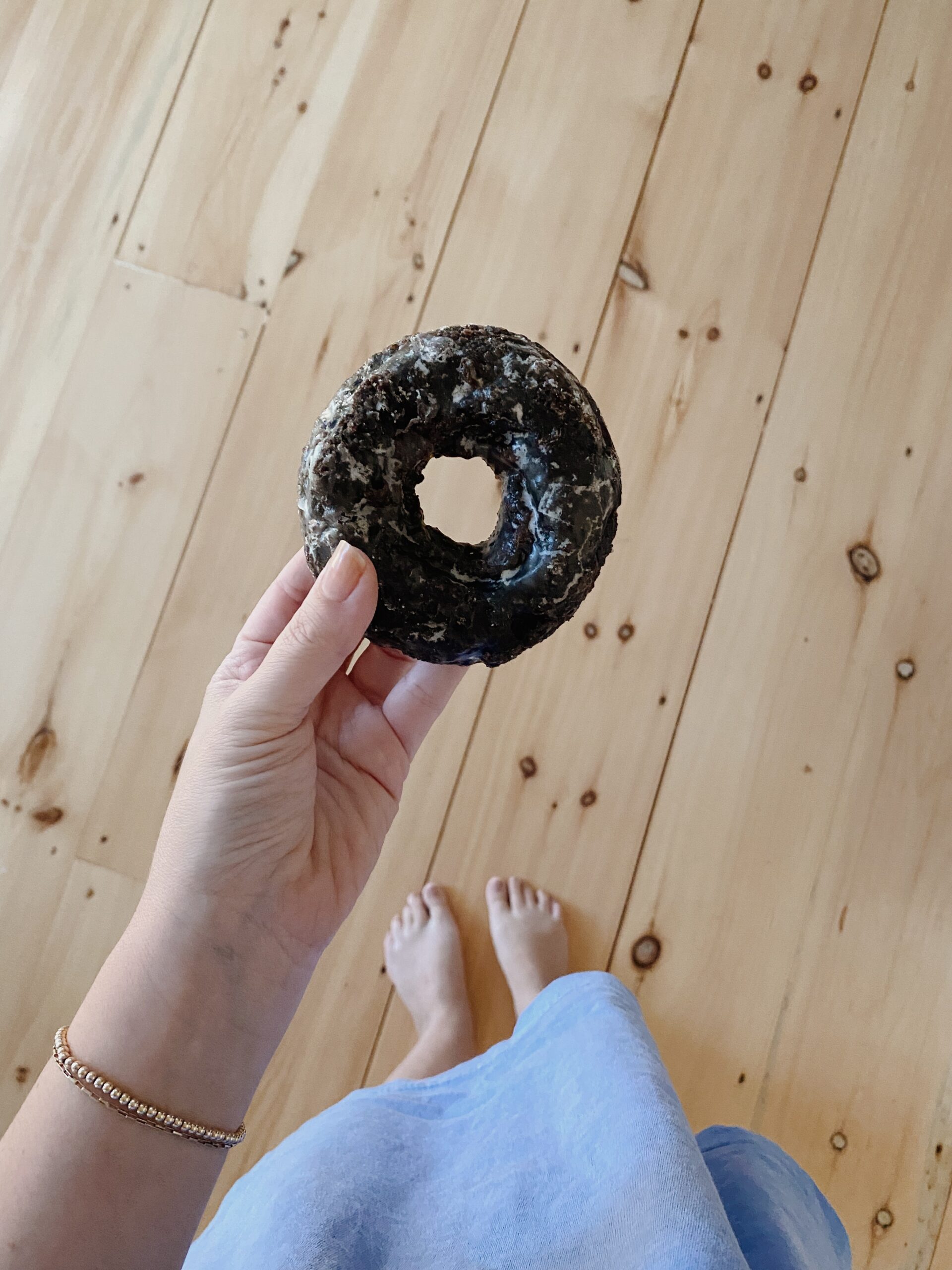 things to do: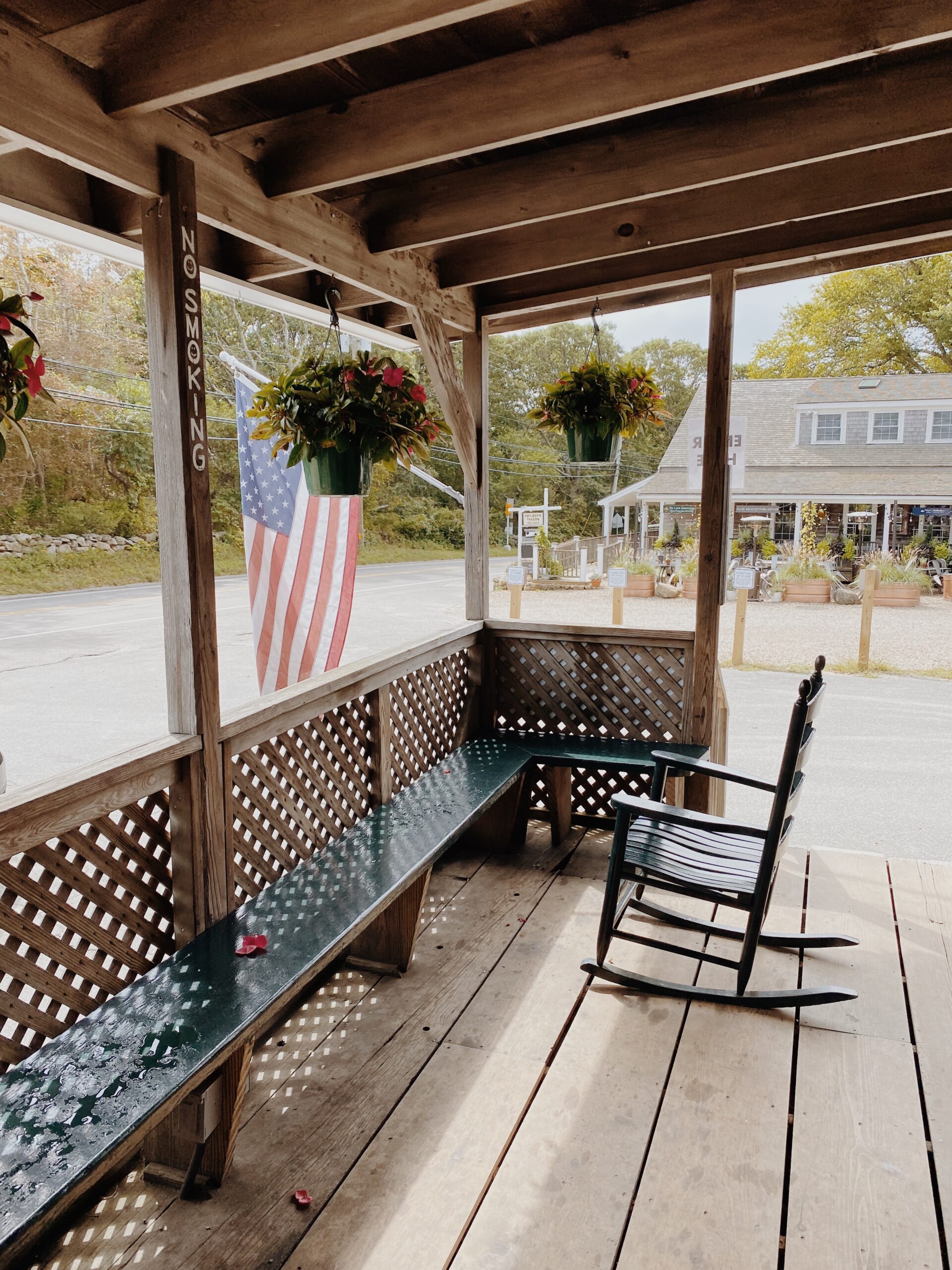 chilmark general store
a fun spot to people watch and grab a quick slice of pizza. maybe JUST MAYBE you'll spot larry. don't tell me if you do i'll be too jealous.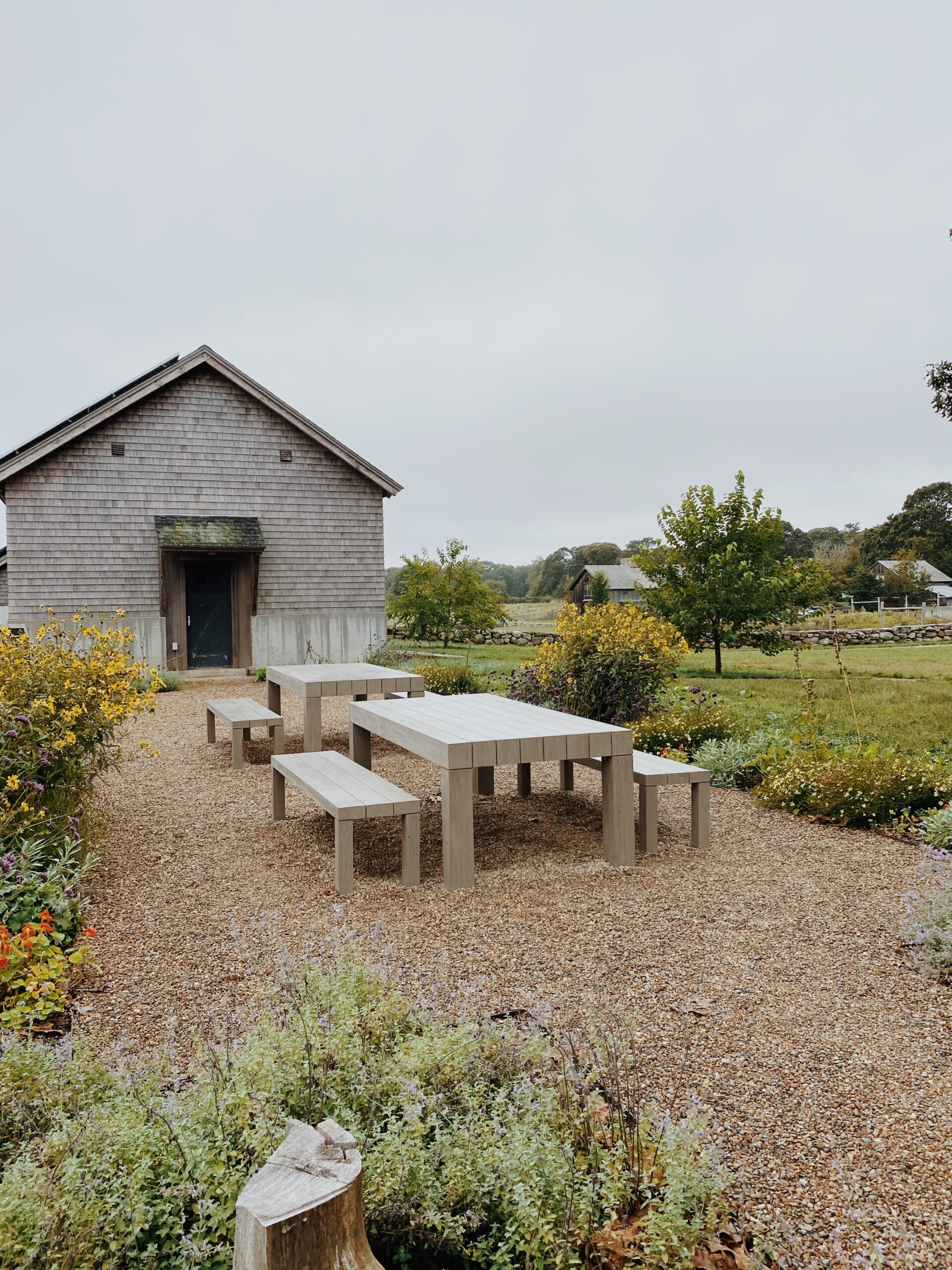 the grey barn
such a beautiful farm to walk around and see animals, as well as shop in the cute well curated little shop for cheeses and breads.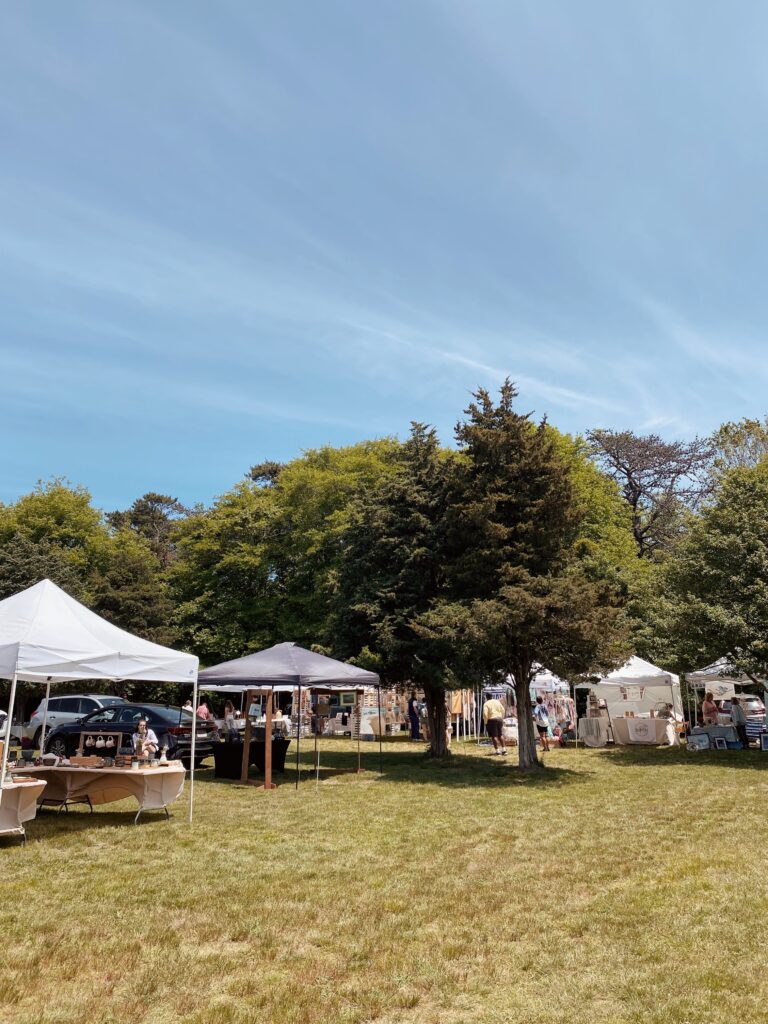 chilmark flea market
tons of handmade items by local artisans, runs wednesdays and saturdays, june 25 – september 10.
flying horses
an MV staple — the oldest carousel in america!! last year it was closed but i'm hopeful arlo will get to go this year.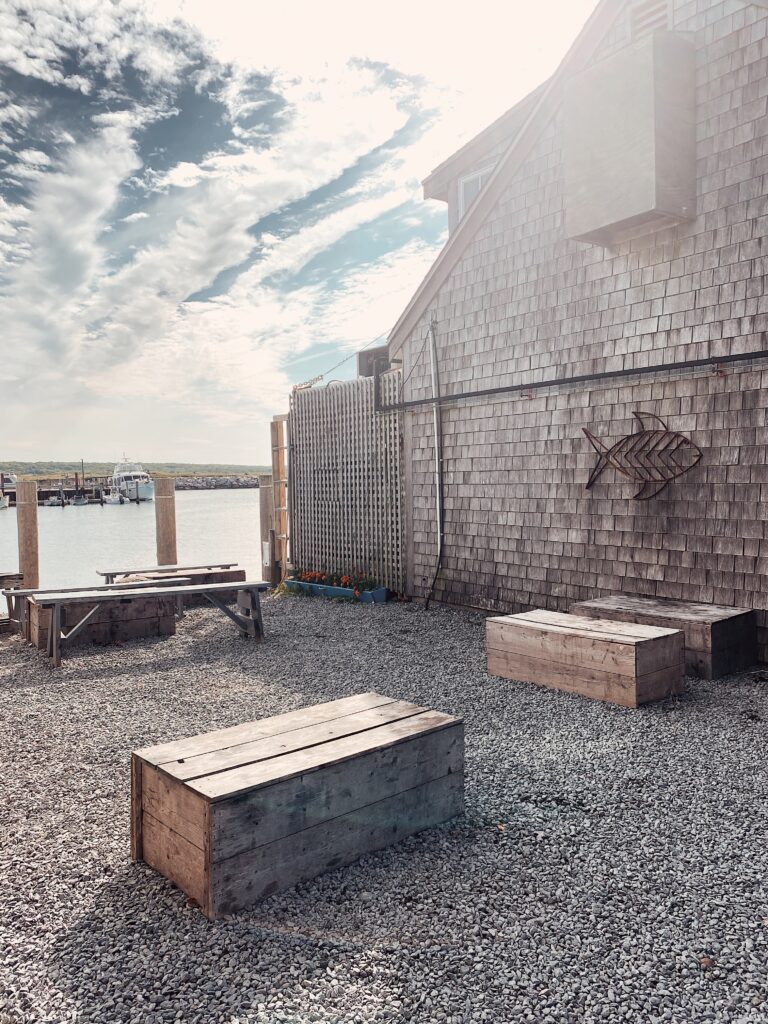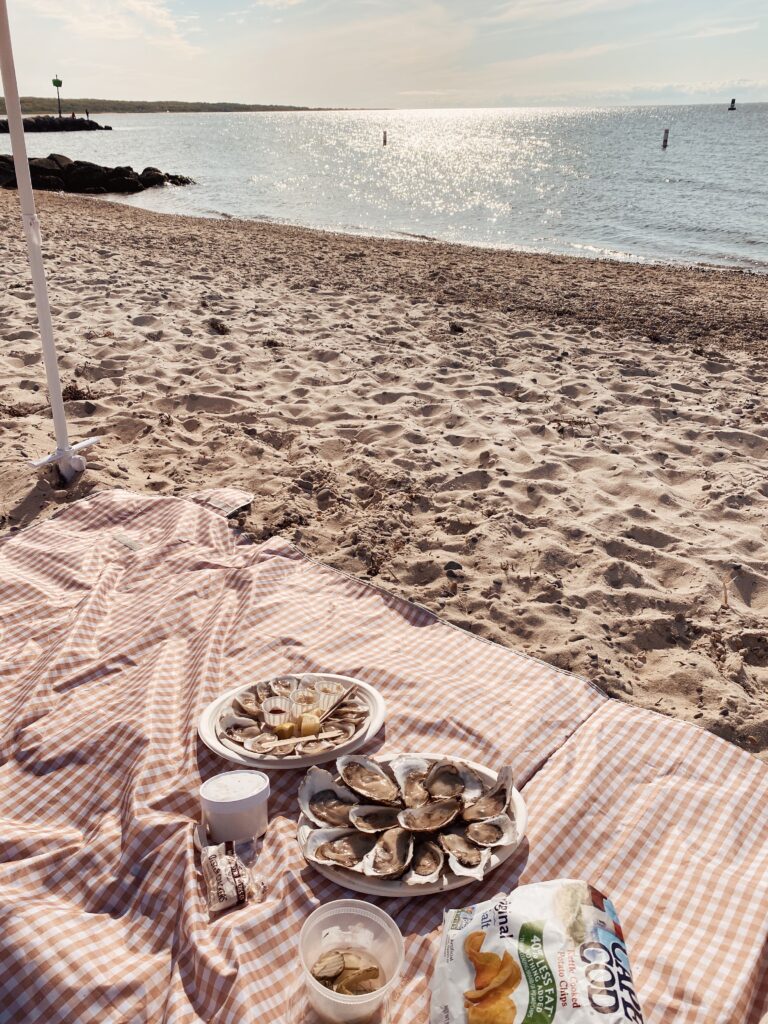 dinner on menemsha
yes i already named this but it's my favorite past time! there's also a texaco gas station/shop where we always grab ice cream bars for dessert.
ryan family amusement
this is where the boys spent a LOT of time (which was perfect for me because i got to go shopping while they went to the arcade)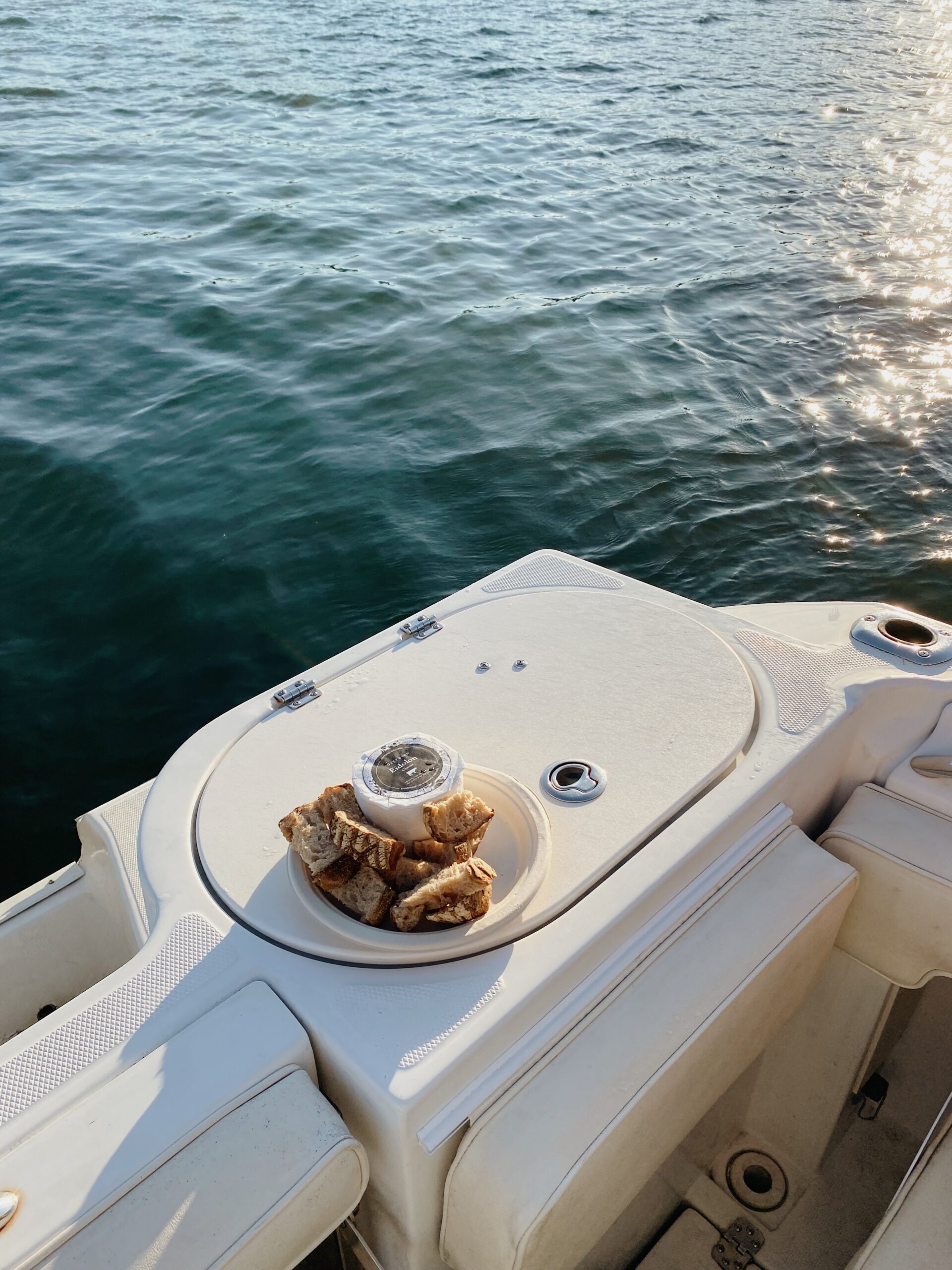 rent a boat
if you can, this is our favorite!! we picked up bread and cheese from the grey barn and had the best sunset boat ride with the family. 
the jaws bridge
jumping off this bridge is like a rite of passage for island kids.
see the lighthouses
last year the lighthouses were closed, but when they're open it is sooo fun to go inside. i'm partial to the east chop lighthouse because our old house was down the street. but the island is filled with lighthouses!
go to chappy for the day
take a the little tiny 3 car ferry for 30 seconds over to chappaquiddick (no for real), you can go to the beach there and the mytoi japanese gardens are beautiful! bring some food from the mainland to have a picnic.

island alpaca company
a very cute activity with kids (but i've been without arlo too lol)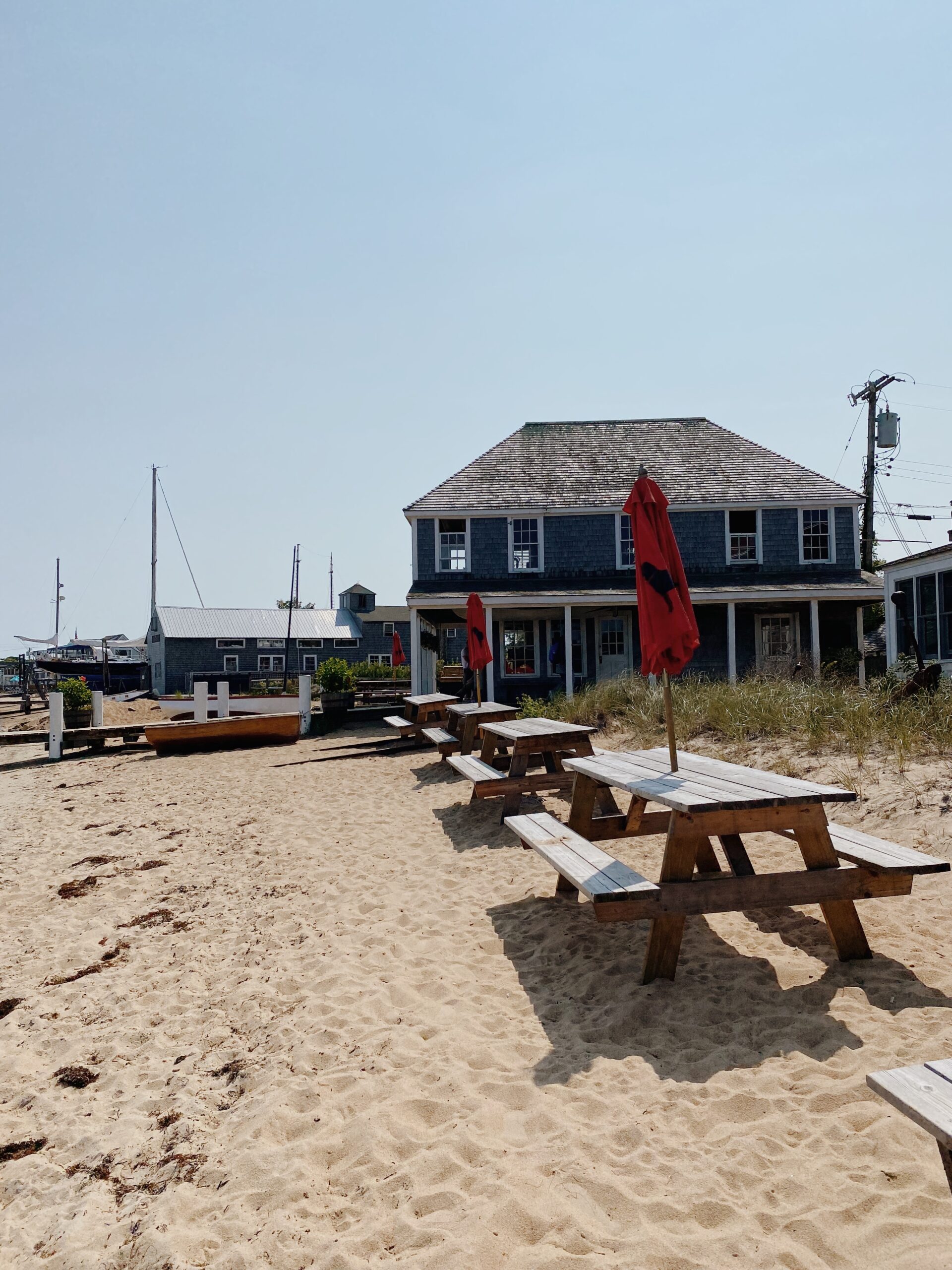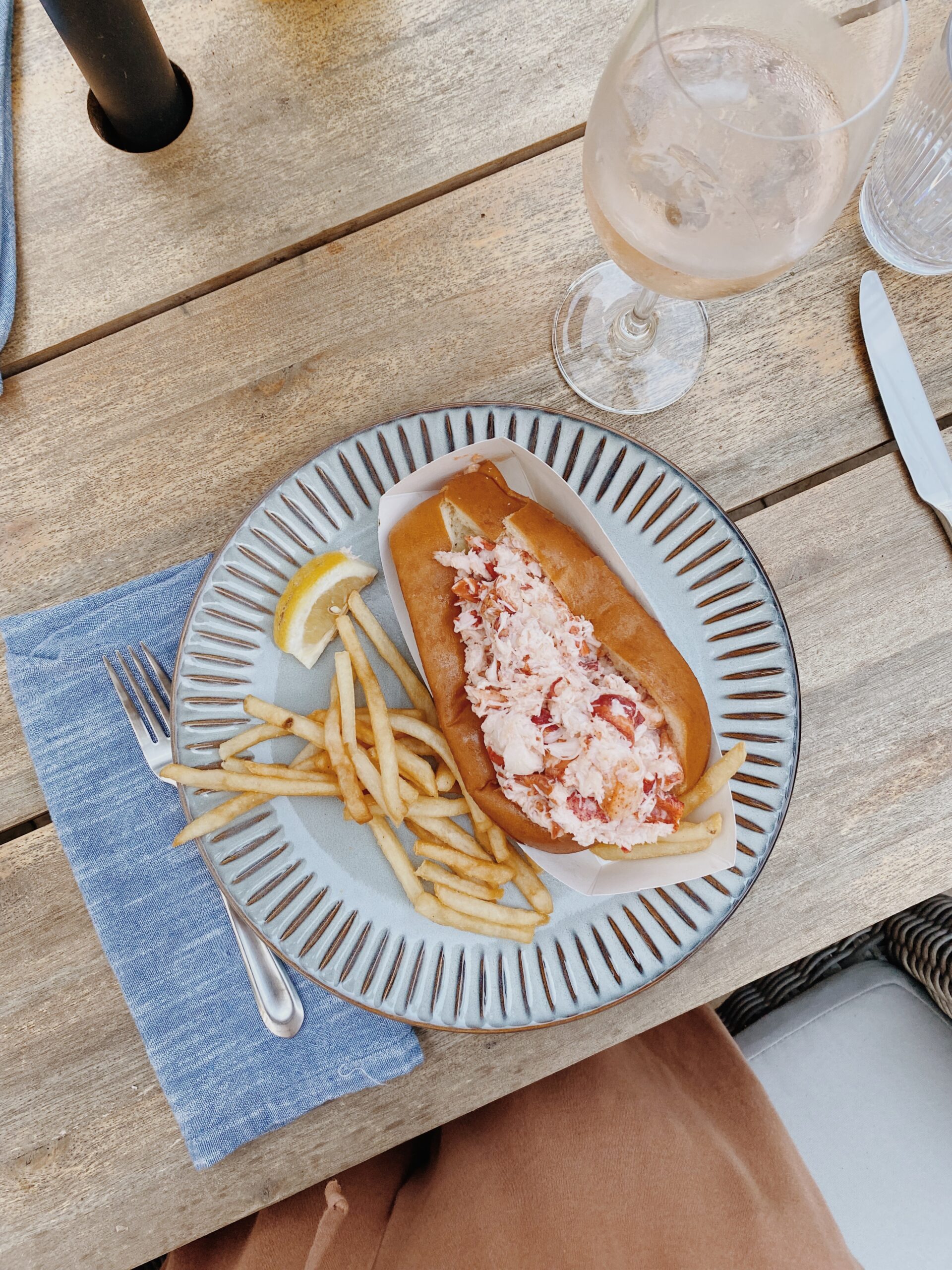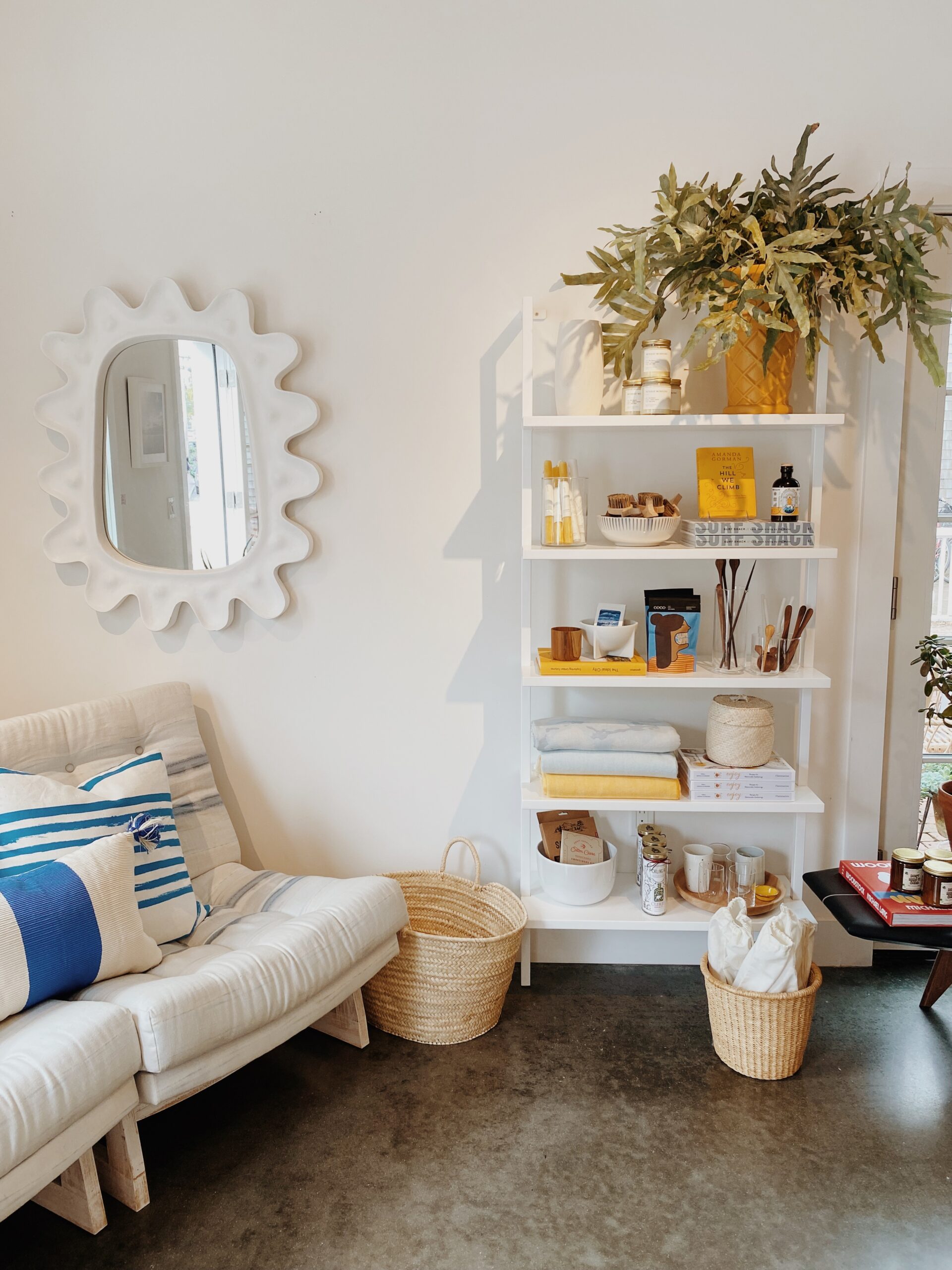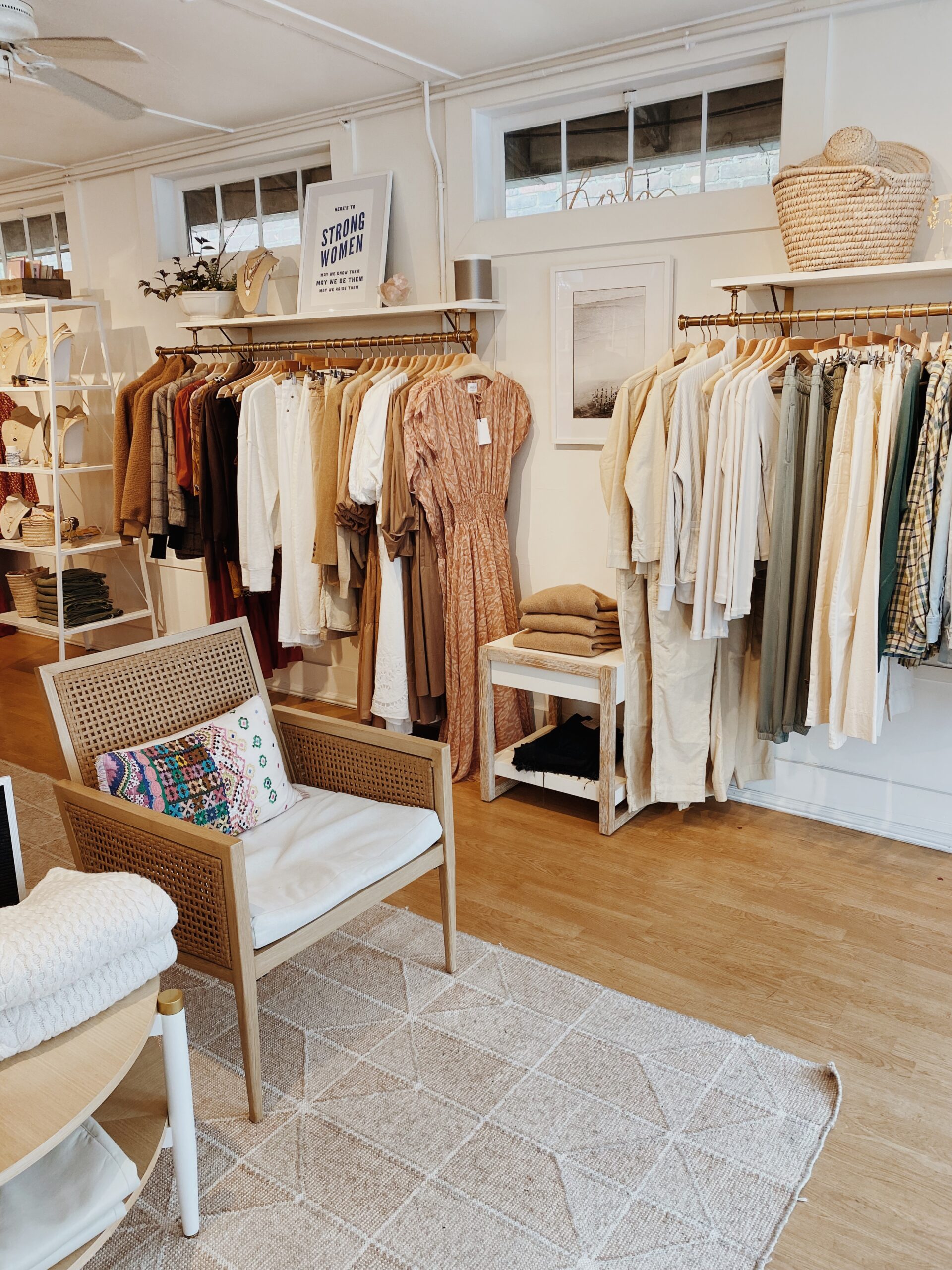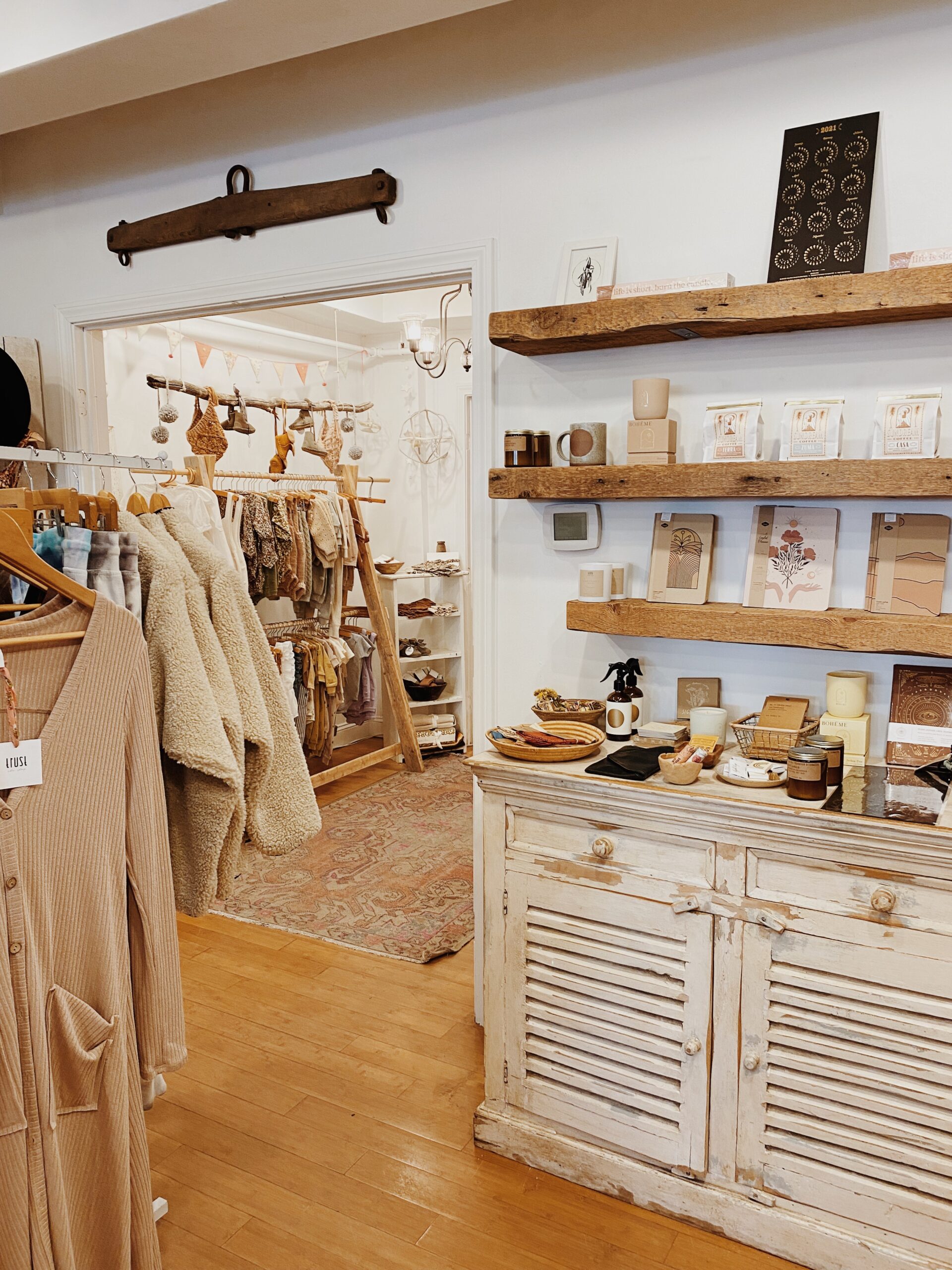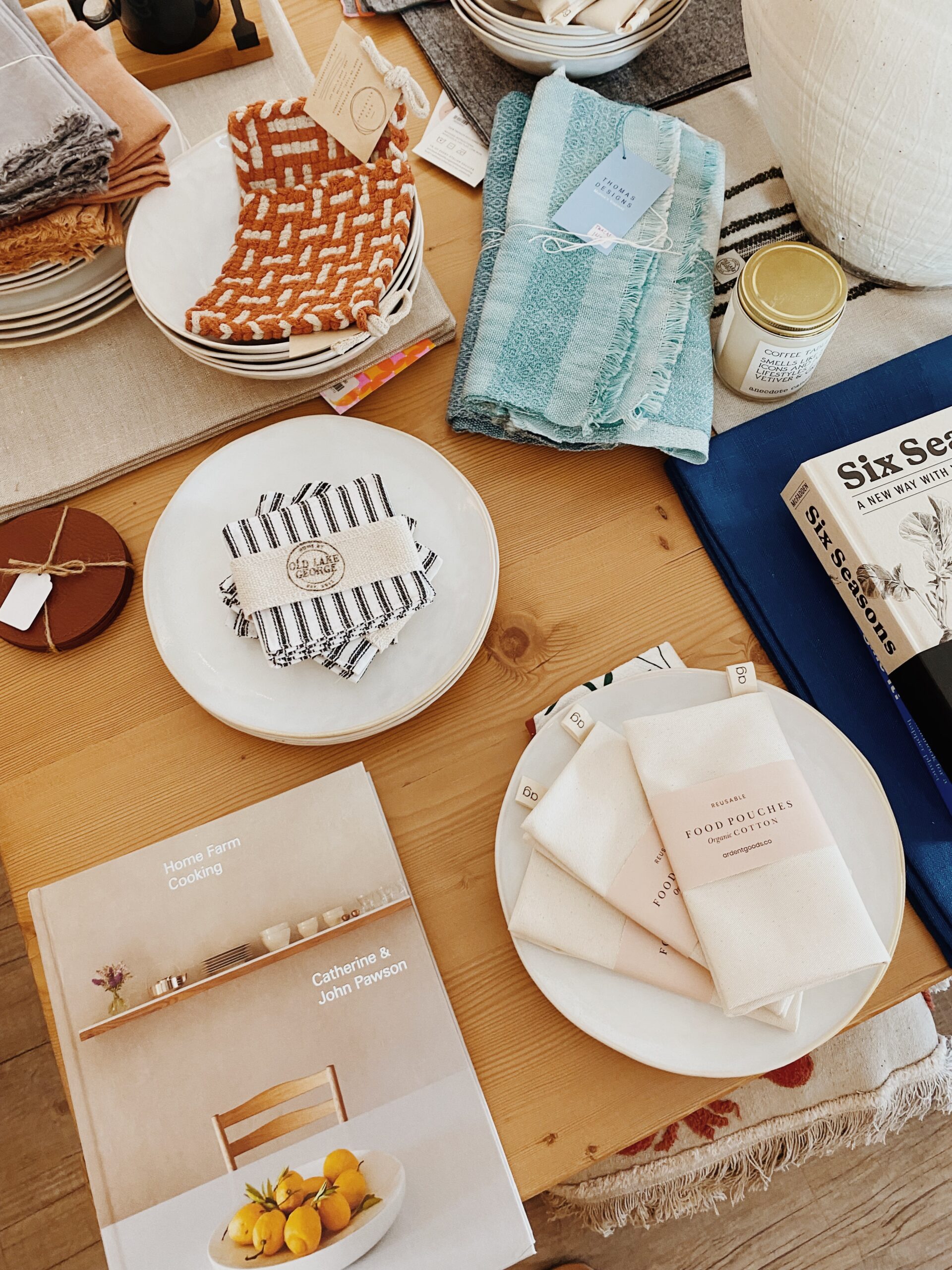 shops:
i can't name every shop, there are COUNTLESS CUTE shops. all you need to do is plan to stroll around each town for one day at least and you'll discover them all. but here are some!
in vineyard haven:
conrado — down a little alley way, it's so cute in here!
the green room — loved it since i was a kid
rainy day — a good shop for knick knacks
trust — cute little boho boutique
bryn walker — i've spent too much money here!
bunch of grapes — very good bookstore with fun kids section upstairs
lenox & harvey — tiny little shop thats curated so beautifully!
in oak bluffs:
there are definitely more souvenir shops here, but i'm a sucker for those too
island outfitters — cute beachy apparel
slip 77 — clothing store with lots of branded stuff

in edgartown:
slate — stunningly curated clothing here!
salte — a very cute home shop with lots of beautiful gifts
boneyard surf co — cute shop that used to have a street fighter arcade game, arlos pissed they got rid of it
portobello road — a fun bookstore you could spend hours browsing in
country day — toys + lots of adorable kids clothes

up island:
alley's general store — lots of gifts, so many cute toys.
hope this helped if you're heading to the vineyard!!