legoland – things to know before you go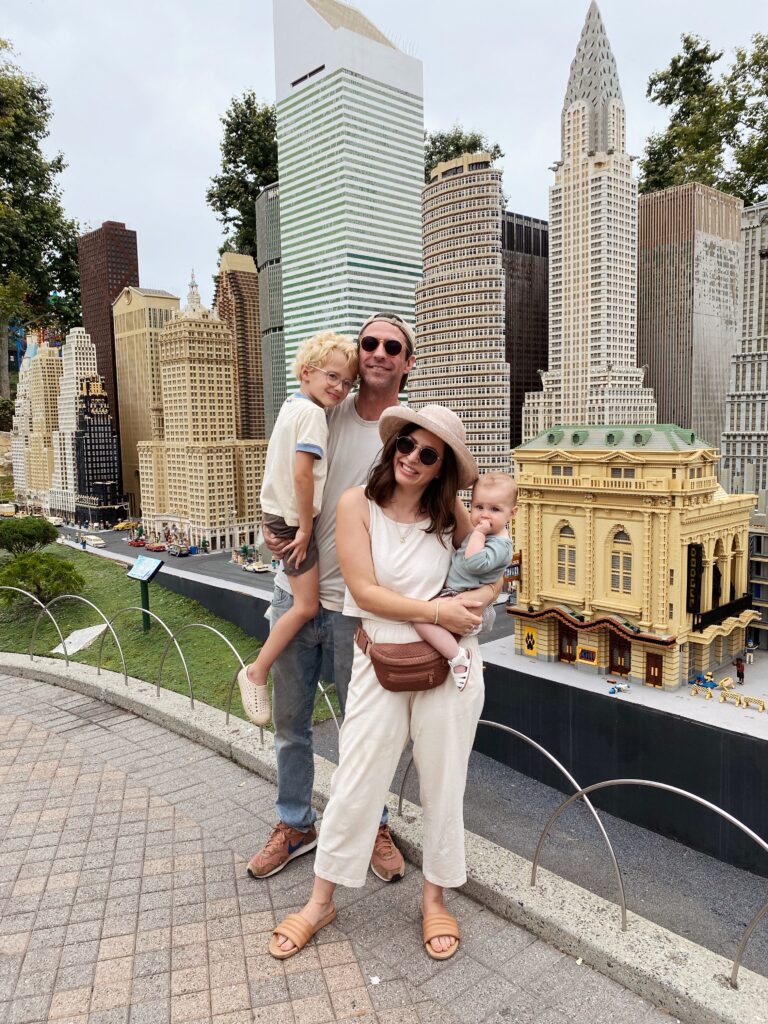 we just got back from a weekend in carlsbad, california and had the best first time going to legoland. it was weird going to a theme park for the first time ever because we've been to disneyland and universal so many times, so we googled a bit before entering so we knew what to expect. i thought it would be helpful for other first timers if i shared our tips and experience.
the park is designed for smaller kids, i wanted to bring arlo this summer because i was worried he'd age out of it soon and he loves legos so much. i think he would probably enjoy it for a couple more years, but 6 seemed like the perfect age. there were some more baby-ish rides he wasn't interested in, but he was old and tall enough for everything (most of the bigger kid rides are for 40″ and up!)
also, if your kid doesn't play with legos, they will still have fun! we went with arlos bff and she doesn't, but loved it. it's definitely not a requirement!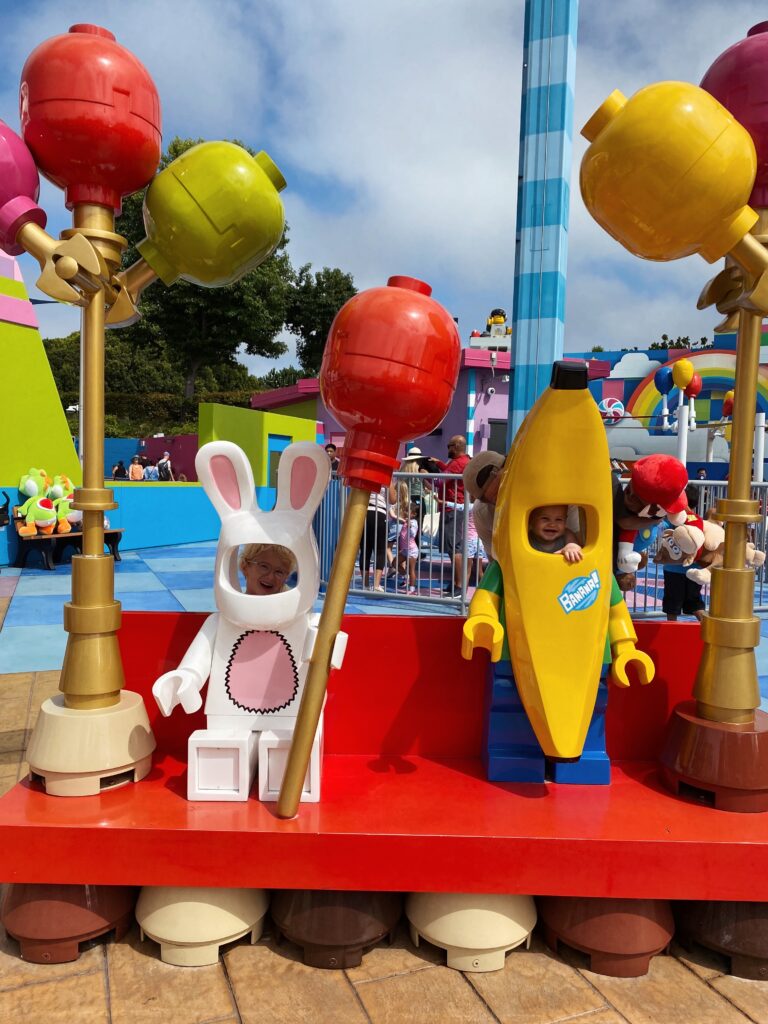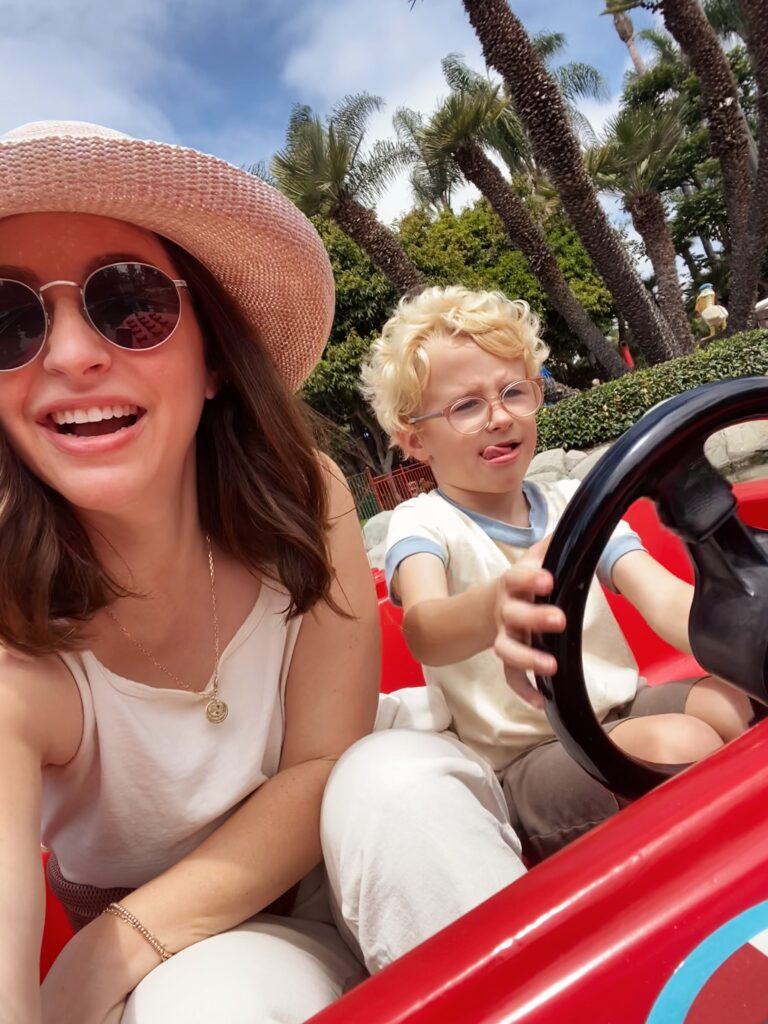 general park things
first off, if you're used to disney and have small kids, you'll love how small and manageable the park is size wise.
the park is one big circle, so you can choose either direction and just go the whole way around, i read that a lot of people go right, so we went left!
download the legoland app in advance, you can see wait times and for a first timer it makes it easier to know what rides are and where they are. there were still a few things we missed because we didn't see them in real life!
they have different tiers of reserve n ride if you want to skip lines. we went on a busy summer friday, and it was still not crazy crowded when you're used to disneyland.
watch the lego movie (and lego movie 2) before you go because there's a whole land for the movies and it was very exciting for arlo!
if you're going to want any pictures, spring for the photo pass. i think it's $30 and you get as many photos as you want (a bunch of the rides take pictures so it's worth it!)
for the park hopper tickets — it seems like they don't really allow you to not get a ticket for either the aquarium or the waterpark. both are small and doable within one day, but we didn't end up doing them. the aquarium takes about an hour to walk around the whole thing and has a restaurant inside i heard was good.
the waterpark is in the top corner of the park and has some "wet" rides i would have loved to do if we had had the time. i don't think you would really need an entire day for the waterpark but having a second day to devote to it would be nice!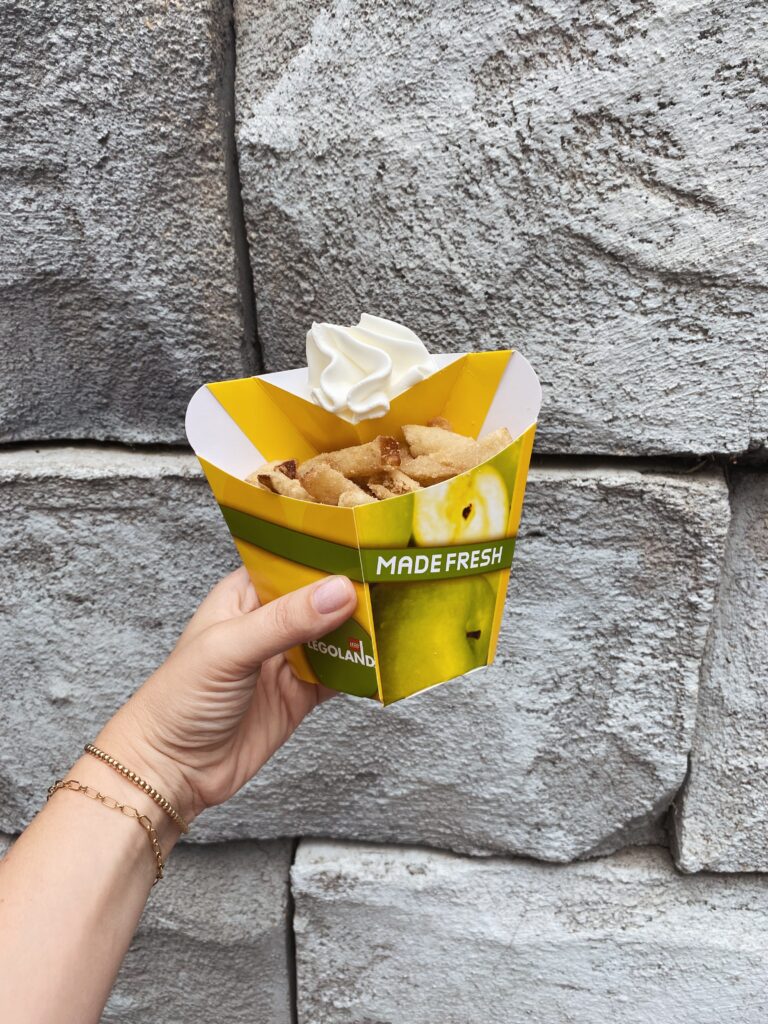 the food
get the apple fries — they invented them, so it's worth trying (we thought they were ok 😆)
for restaurants, i read a lot that the knights bbq was the best restaurant and it had lots of seating for our large group (and beer). the food was fine hahah.
they don't let your refill your drinks unless you buy the refillable cups, but they have machines all over the place and it's a real tease. so if you're going to want refills, get the cup!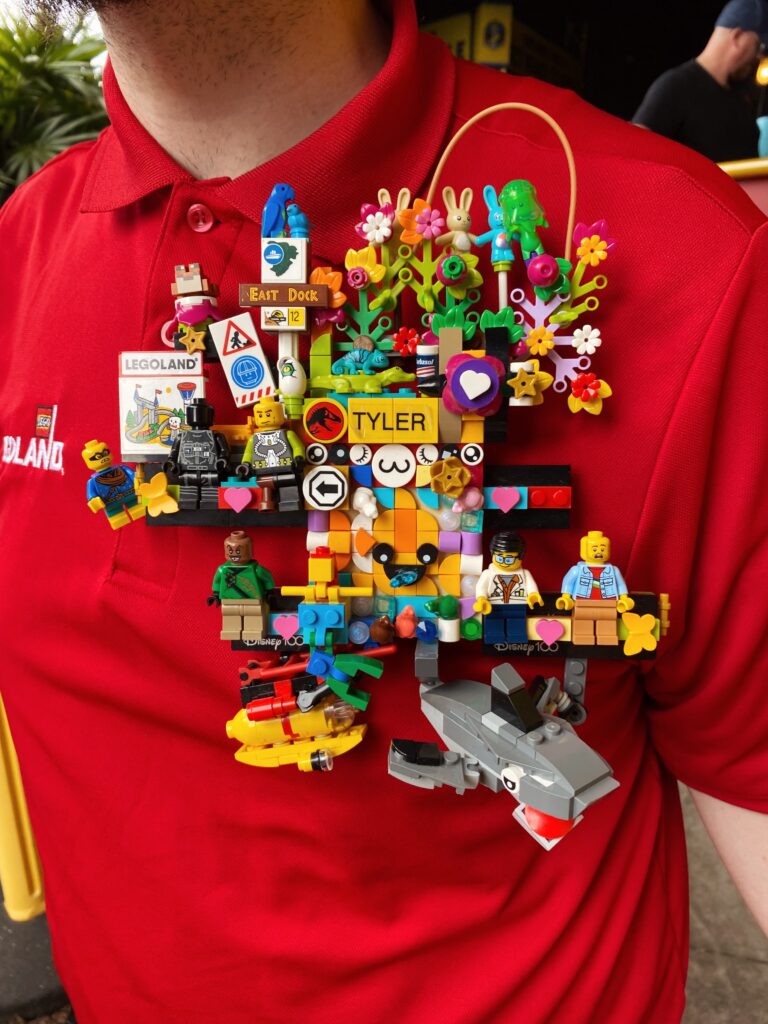 the shops + staff members
if you buy anything in the shops you can have it waiting for you at the exit when you leave, but they make you buy a bag lol. our bag cost $1. it was very convenient though!
they have free badges for kids at all the shops.
some staff members have mini figures to trade with kids if they bring them from home. we didn't do this but it's very cute. look for elaborately decorated name badges!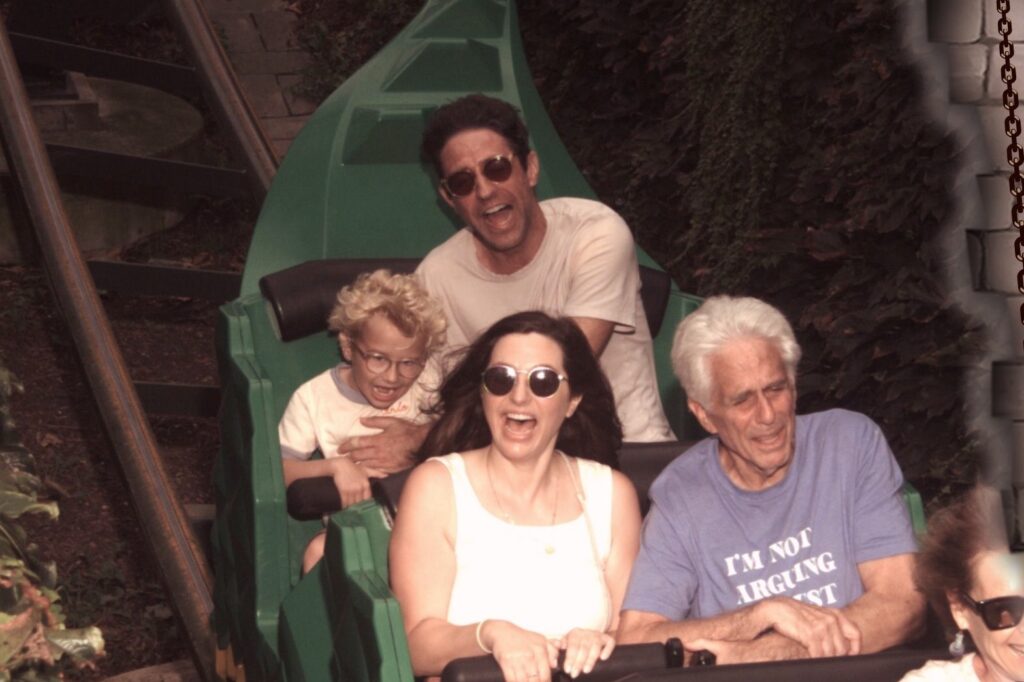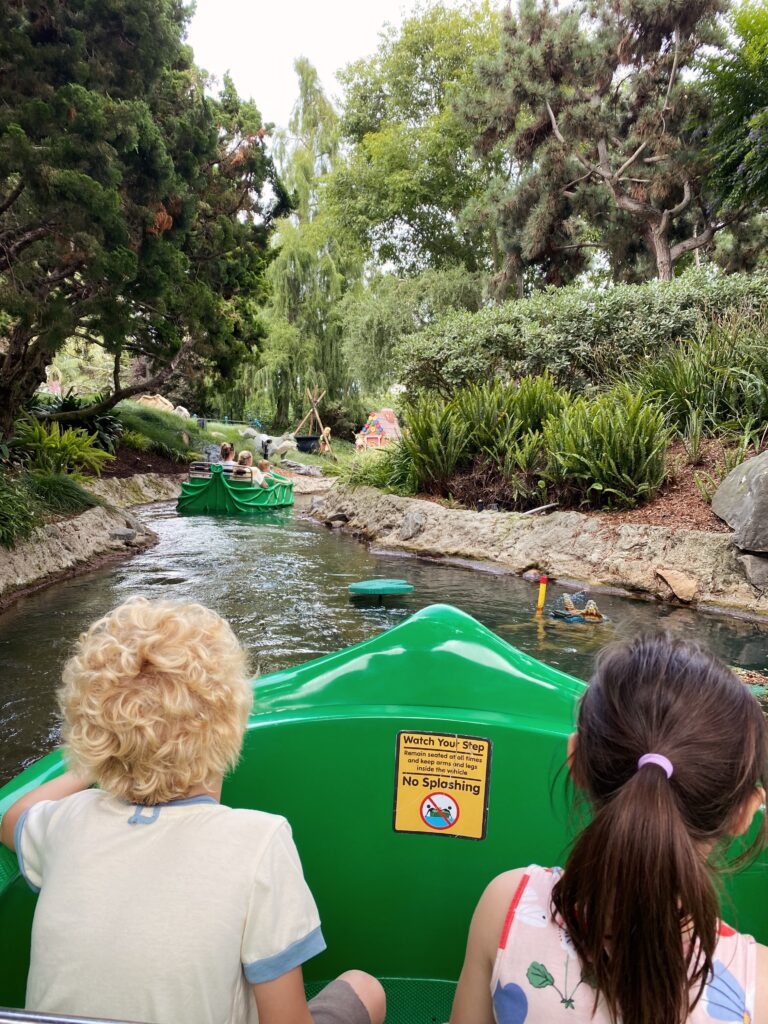 the rides
if your kid is neuro divergent/has sensory issues and you are worried about waiting in lines with them, the park makes it very easy to get a disability pass at the guest services office when you walk in. the pass allows you skip the lines, but in between each ride, you have to wait the amount of time you'd have waited for.
we went on mostly everything, our highlights were:
walking around the lego movie land was so fun.
emmetts flying adventure was like soarin', we loved it.
arlo enjoyed driving school (the kids drive a little lego car around a track) i thought it was way too quick but i guess thats how they keep the lines short.
the roller coasters were surprisingly intense, i assumed they'd be kiddy rides but we had fun on all three (coastersaurus, technic coaster, dragons apprentice)
deep sea adventure was so good! arlo kept saying "this was so much better than i thought it would be!" because they had REAL SHARKS so he was ecstatic and running around the submarine the whole time.
everyone loved fairy tale brook because it was nice and relaxing for the parents and grandparents.
and i loved skipper school because watching arlo repeatedly crash a boat in every direction was a pleasure hahah.
the ninjago ride is an interactive 4d ride where you "shoot" but just with your hands, but tbh it was confusing and janky and i probably would have been annoyed if we'd waited in a long line for it lol.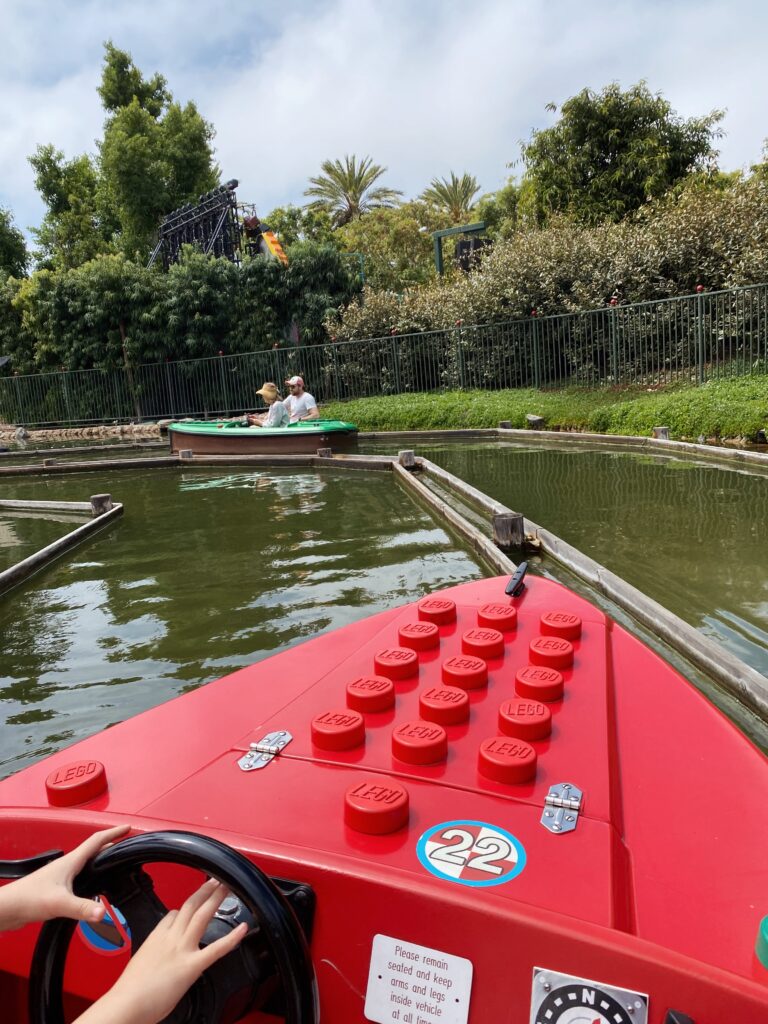 the playgrounds
the kids will want to go to the playgrounds which is annoying because they can do that at home, but to be fair, the playgrounds are actually amazing. if you have small kids, this can be a great way to break up the day and get a little rest for your legs.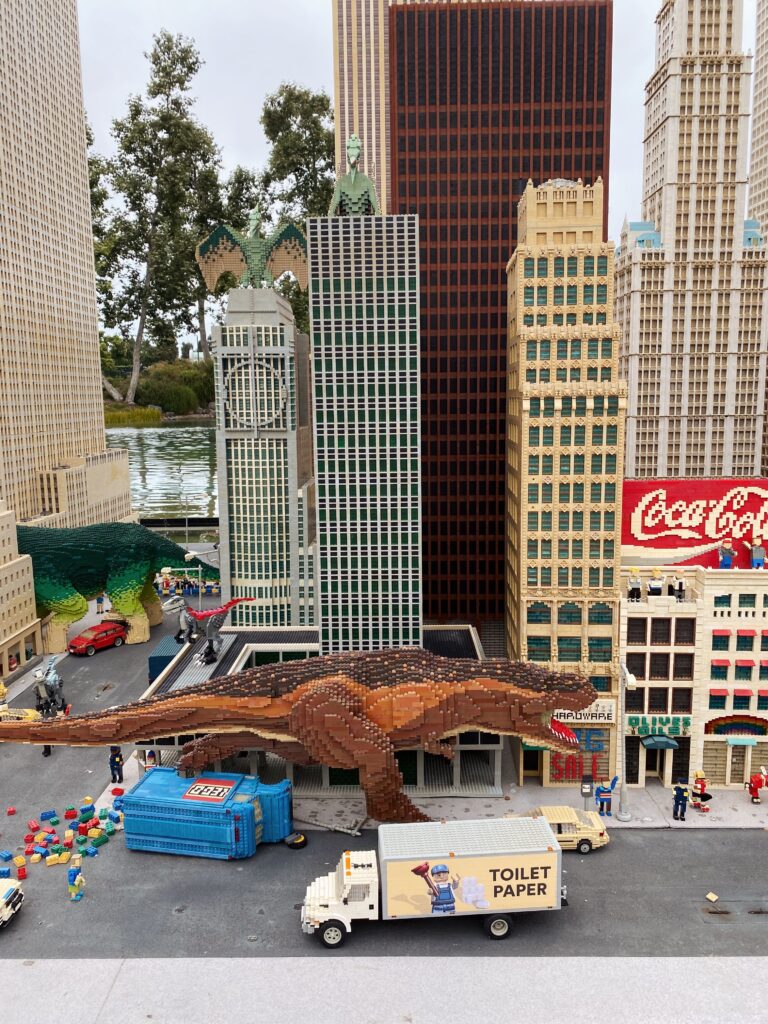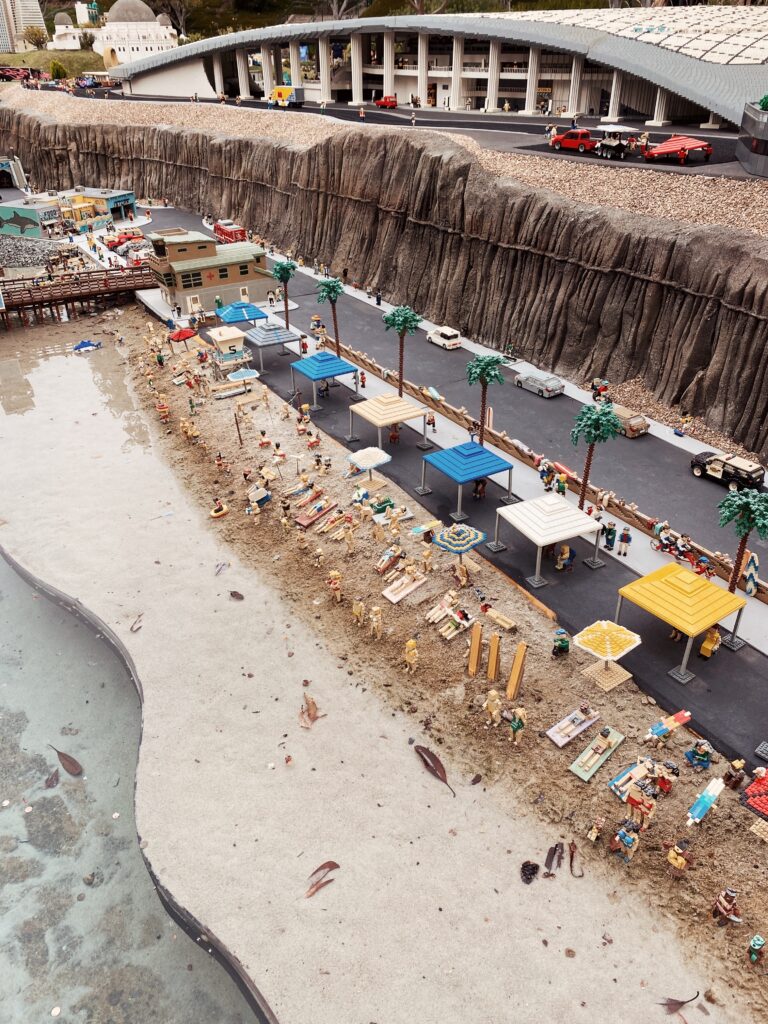 mini land
designate some extra time to walking around mini land. there is so much to see!
they have san diego, vegas, DC, new york, los angeles, san francisco and more. it's incredible!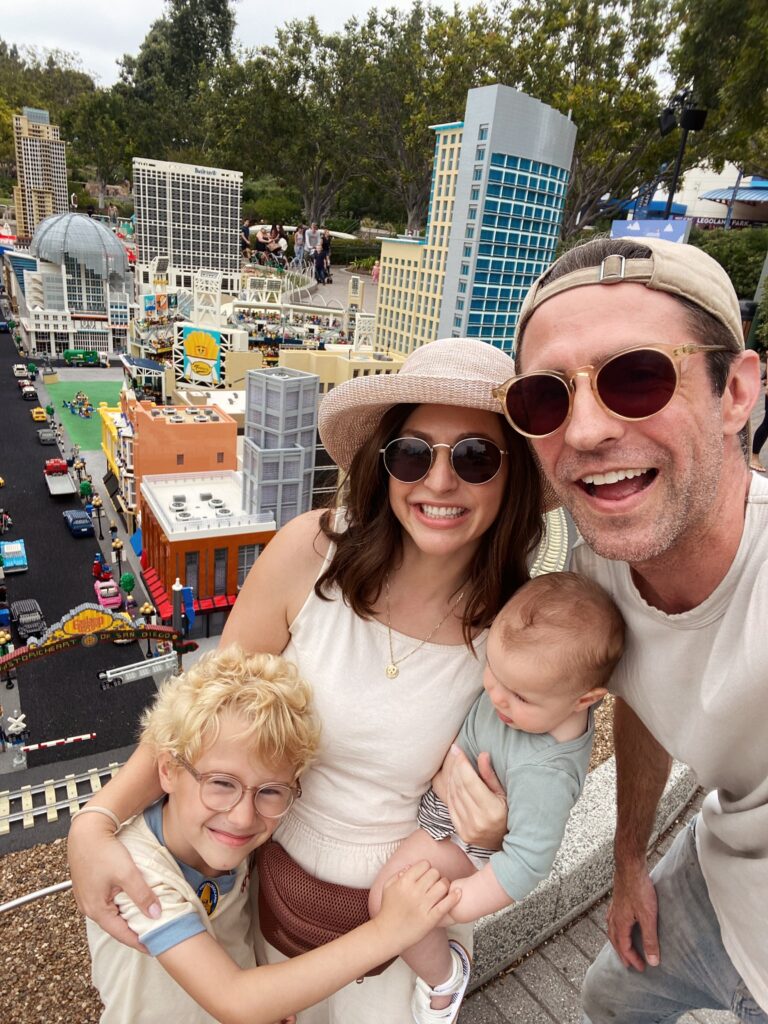 how long to stay?
one day there is sufficient, we did a ton, but if you want to take it slow i actually think 2 days would be nice because we could have explored a lot more of the little stuff besides the rides. everywhere you walk, you'll see little activities and areas for small kids.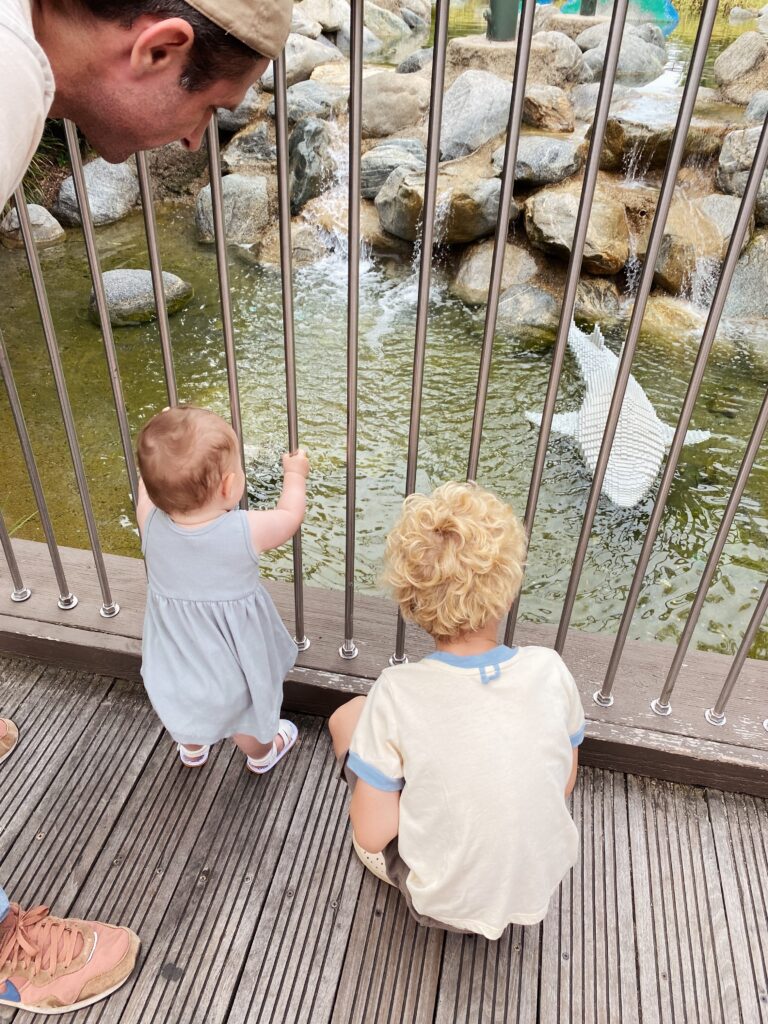 is it good for babies?
there were actually a few rides she could do! izzy had a good day, but it was super convenient that we went with family and friends because when we wanted to go on rides she couldn't come on, someone could stay and wait with her.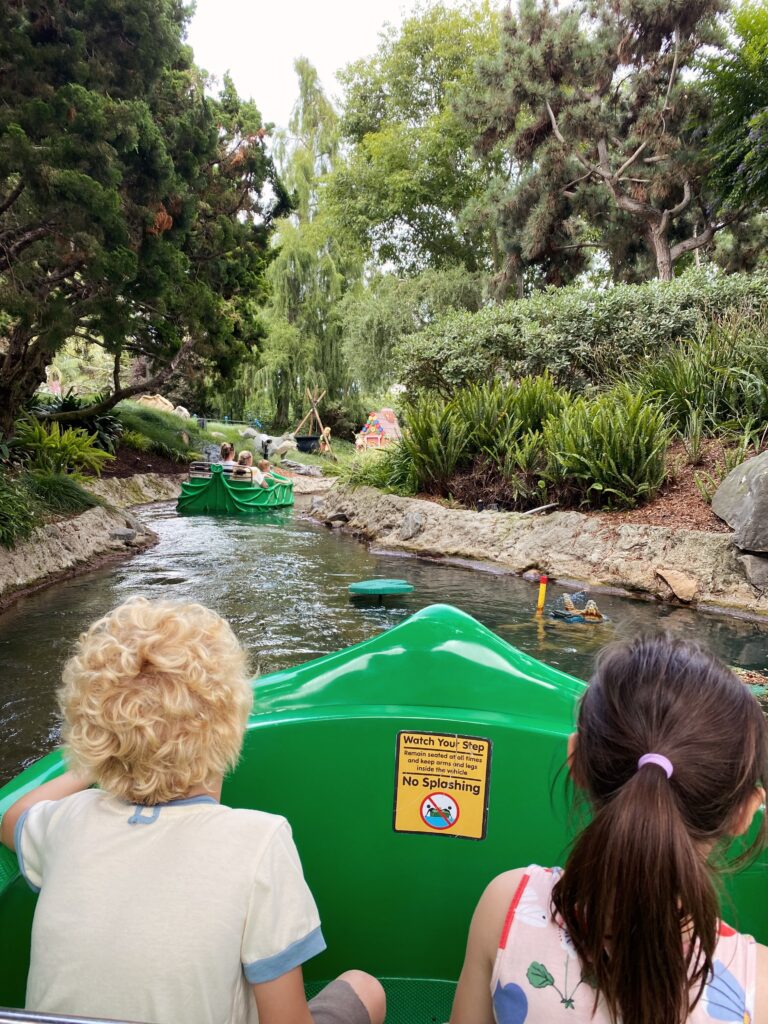 where to stay nearby
the legoland hotel is right next to the park. it's expensive and it felt like overkill haha, but arlo would have LOVED it. we would probably try staying here once to get the full experience. you can also enter the park earlier than everyone else if you stay here, which is nice because the park hours are actually pretty short (again, compared to disney)
the sheraton carlsbad resort & spa is also right next door, and looks pretty good if you're not into ODing on lego.
we stayed at the hilton cassara carlsbad. it was convenient, and i chose it because it had a 2 bedroom suite so izzy and arlo could have their own room. it was walking distance to the park (10-15 minutes). i wouldn't say i would recommend it highly, the free shuttle never worked out for us, the food was terrible and the room was a kinda dirty. but it was fine for our trip.
the mission pacific in oceanside is a 13 minute drive and VERY cute! i've always wanted to stay here.
the alila marea in encinitas is an 11 minute drive and it's not the most family friendly but i did see kids here, we stayed for our babymoon and we loved it!! cozy rooms, good food, a nice spa and the staff was incredibly sweet to us.
places to eat nearby
we had a few great meals so i thought i'd share those places too in case you're staying for the weekend.
campfire restaurant we've eaten here before i love it for a nice dinner. it's family friendly and i like that they actually have kids meals with vegetables on them because that's way too rare! the broccoli and the yams were the best things we had. they also own a french restaurant down the street called jeune et jolie but it seems a lot less kid friendly!
shorehouse kitchen i've stopped here many times when i'm in the area! i love the food and it's super easy. delicious breakfasts and salads.
the goods is an amazing little donut shop. the brown butter is my favorite!
beach plum kitchen a good breakfast + lunch spot but it's not in the town, it is family friendly and inexpensive and they have new england lobster rolls 🙂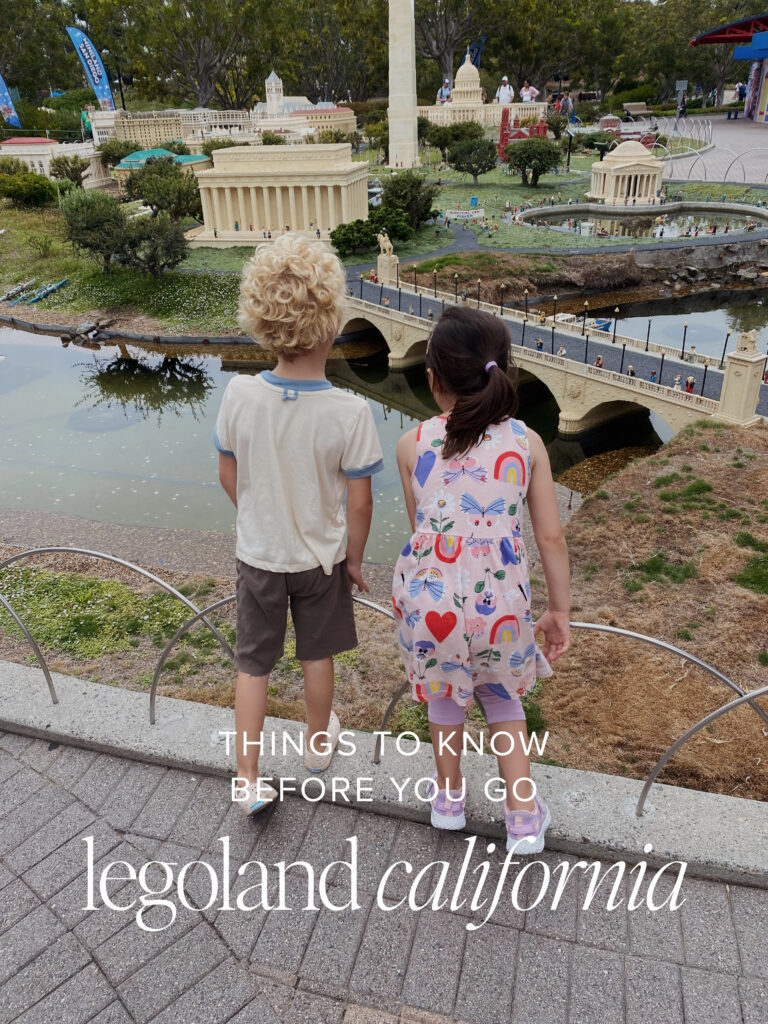 k i think that's about it for my tips! please let me know if you have any questions i didn't answer!