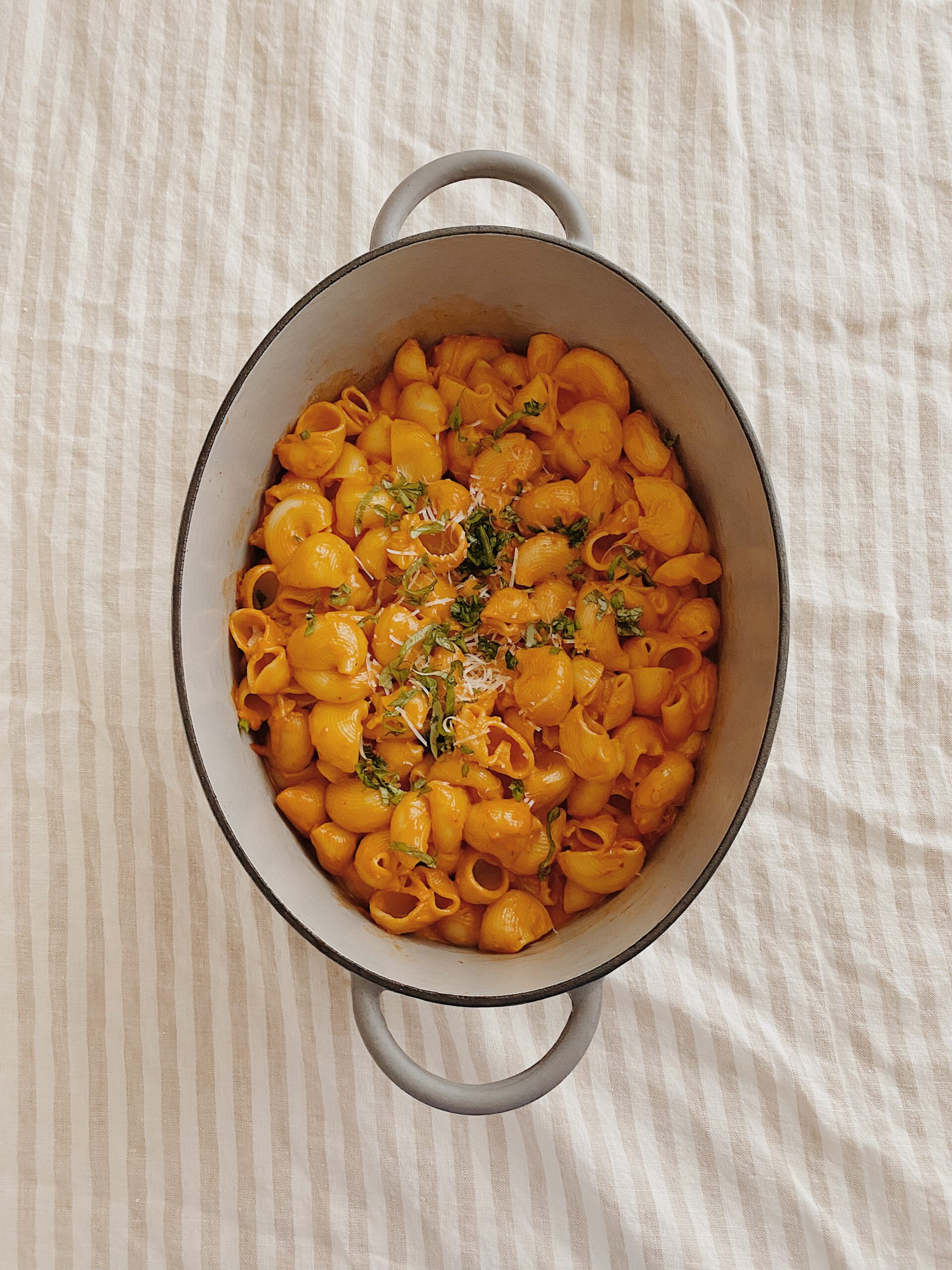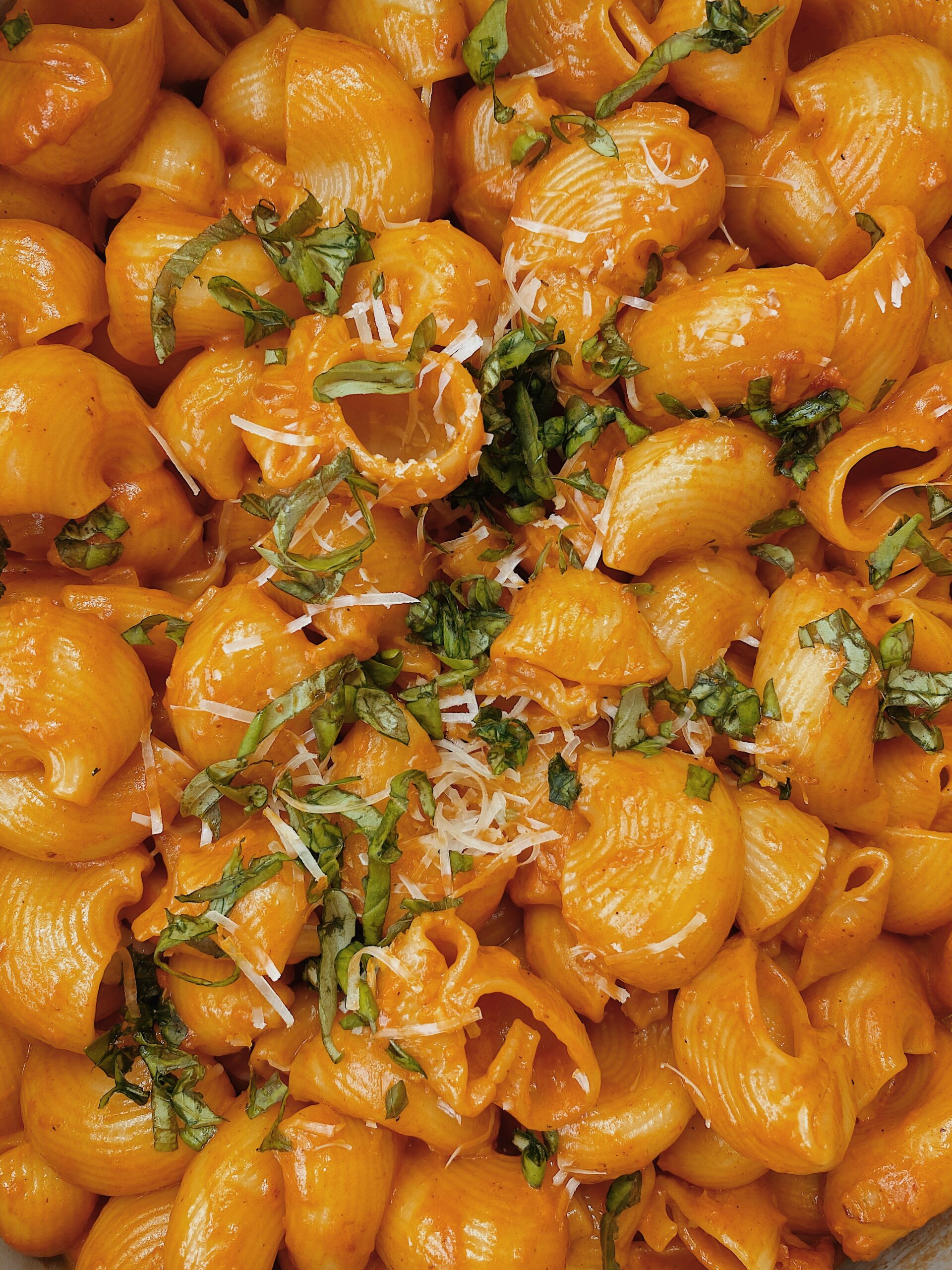 this post is in partnership with fermat commerce
it's been a long time coming — i've been making this pasta for like two years now but never shared it here on the blog! it's not my original recipe, but i've been making my own version of it basically weekly now so i feel very attached to it. "orange pasta" has become an important tradition for our family 🙂
i got some beautiful new cookware from great jones which inspired me to finally post the recipe, the Dutchess– a 6.75-quart enamel cast iron dutch oven that looks sooo beautiful on my stovetop and i'm gonna use it all the time.
i'm trying out this new commerce tool built by Fermat Commerce that allows you to buy products directly from the brand while staying here on my blog and would love it if you purchase with me here! let me know what you think of it!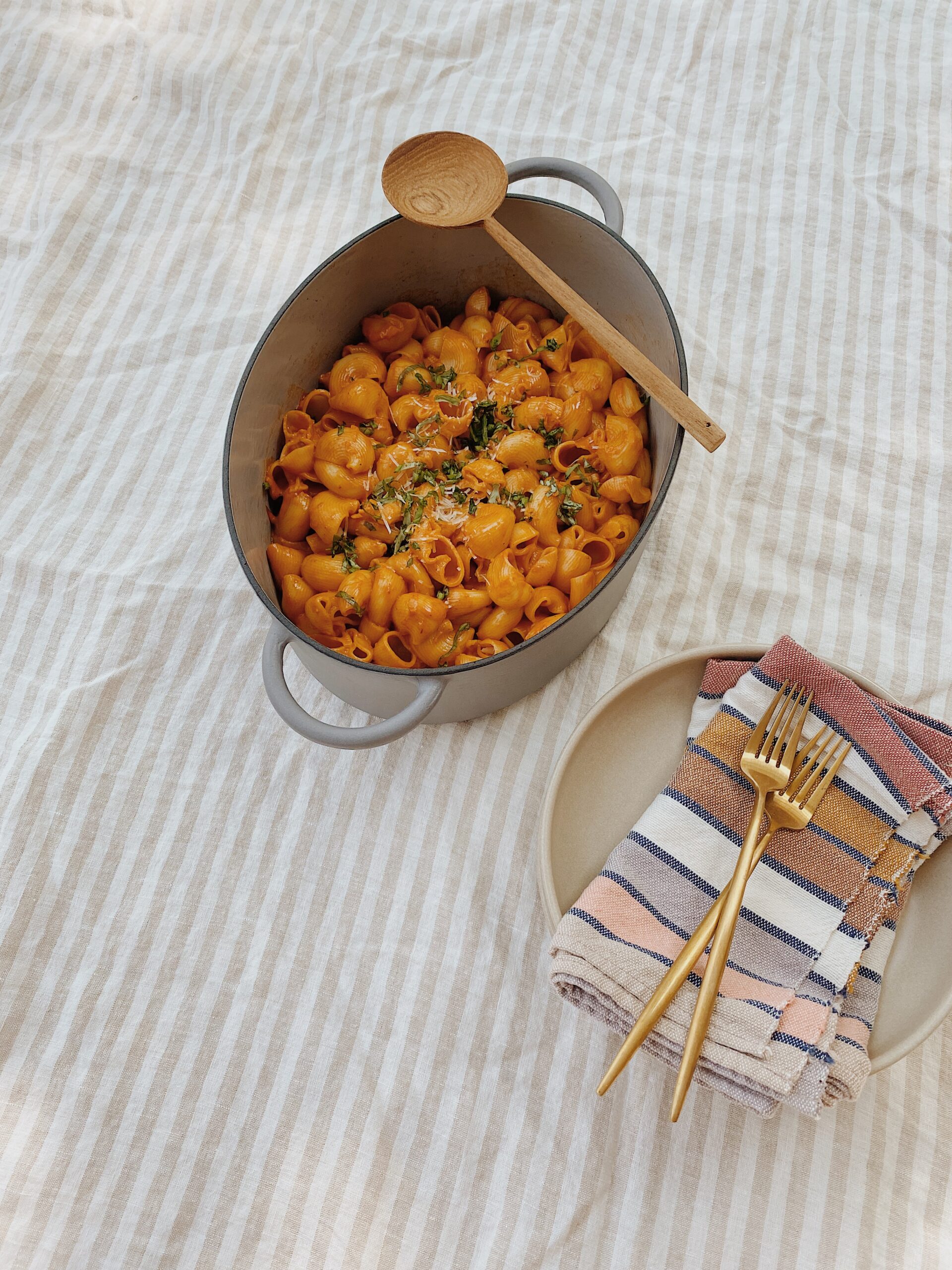 ok so you can shop the great jones products below, without ever leaving my blog! just click on the product to shop and lmk how it works for you! and you'll get free shipping if you spend $100!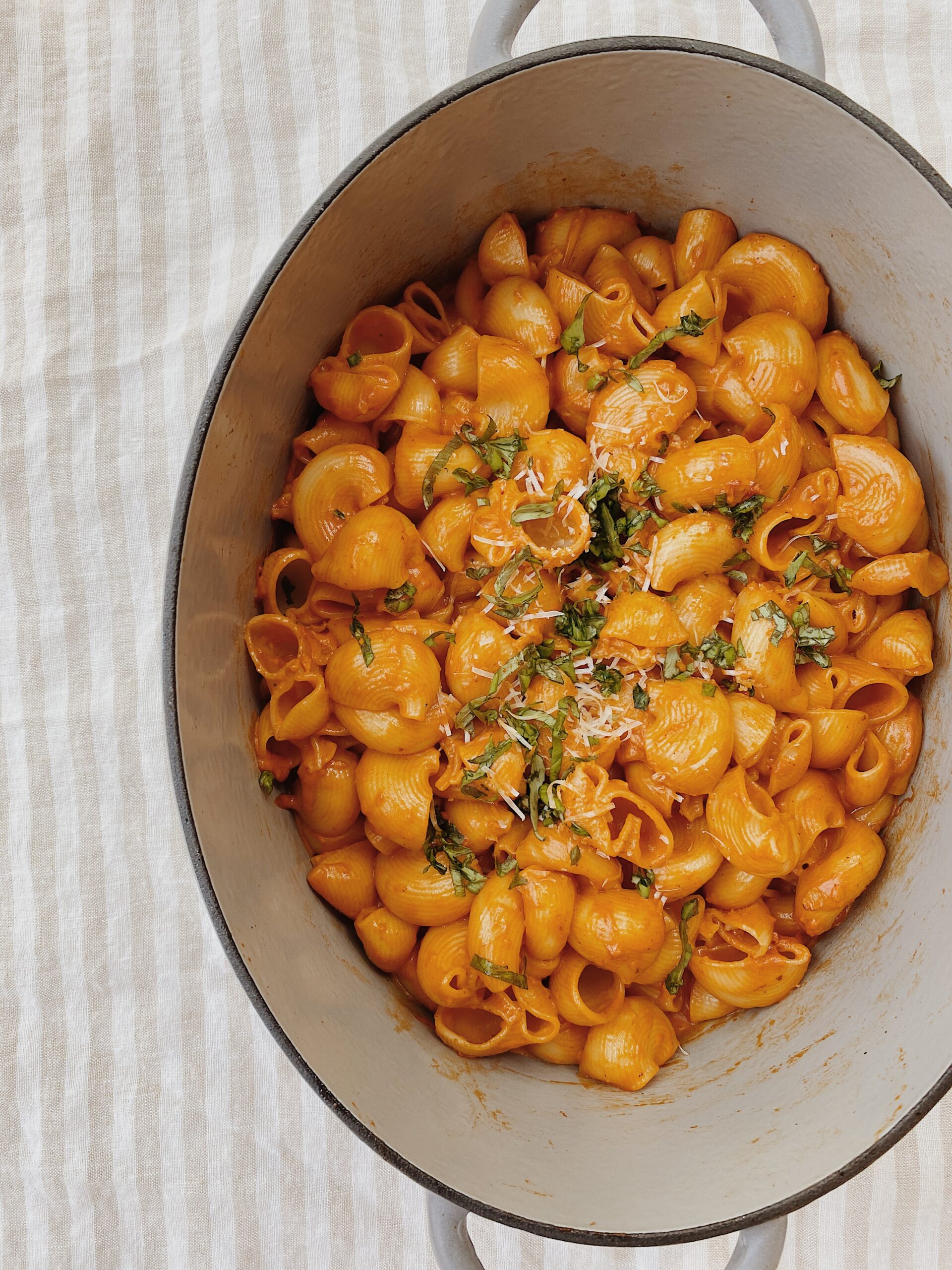 pasta alla vodka
ingredients
¼ cup olive oil
½ shallot, finely chopped
2 garlic cloves, finely grated
½ cup tomato paste
2 tablespoons vodka
1 cup heavy cream
1 tsp crushed red pepper flakes (optional, we don't use any!)
kosher salt, freshly ground pepper
1 lb short pasta
2 tb butter
½ cup finely grated parmesan, plus more for serving
¼ cup chopped fresh basil
directions
Step 1
heat olive oil in large skillet over medium. add shallot and garlic and cook, stirring occasionally, until softened, about 5 minutes. meanwhile, cook pasta in a large pot of boiling heavily salted water, stirring occasionally, until al dente.
Step 2
add tomato paste and cook, stirring occasionally, until the paste is brick red and starts to caramelize, about 5 minutes.
Step 3
add vodka and cook, stirring constantly, until liquid is mostly evaporated, about 2 minutes.
Step 4
add cream (and red pepper flakes if you want) and stir until well blended. season with salt and pepper and remove from heat.
Step 5
drain your pasta, reserving 1 cup pasta cooking liquid (or you can scoop your pasta directly into your sauce like i do). add pasta to skillet with sauce along with butter and about ½ cup pasta cooking liquid. cook over medium-low heat, stirring constantly and adding more pasta cooking liquid if needed, until butter has melted and a thick, glossy sauce has formed, about 2 minutes. season with salt and pepper and add the parmesan, tossing to coat.
Step 6
divide pasta among bowls, then top with basil and more parmesan.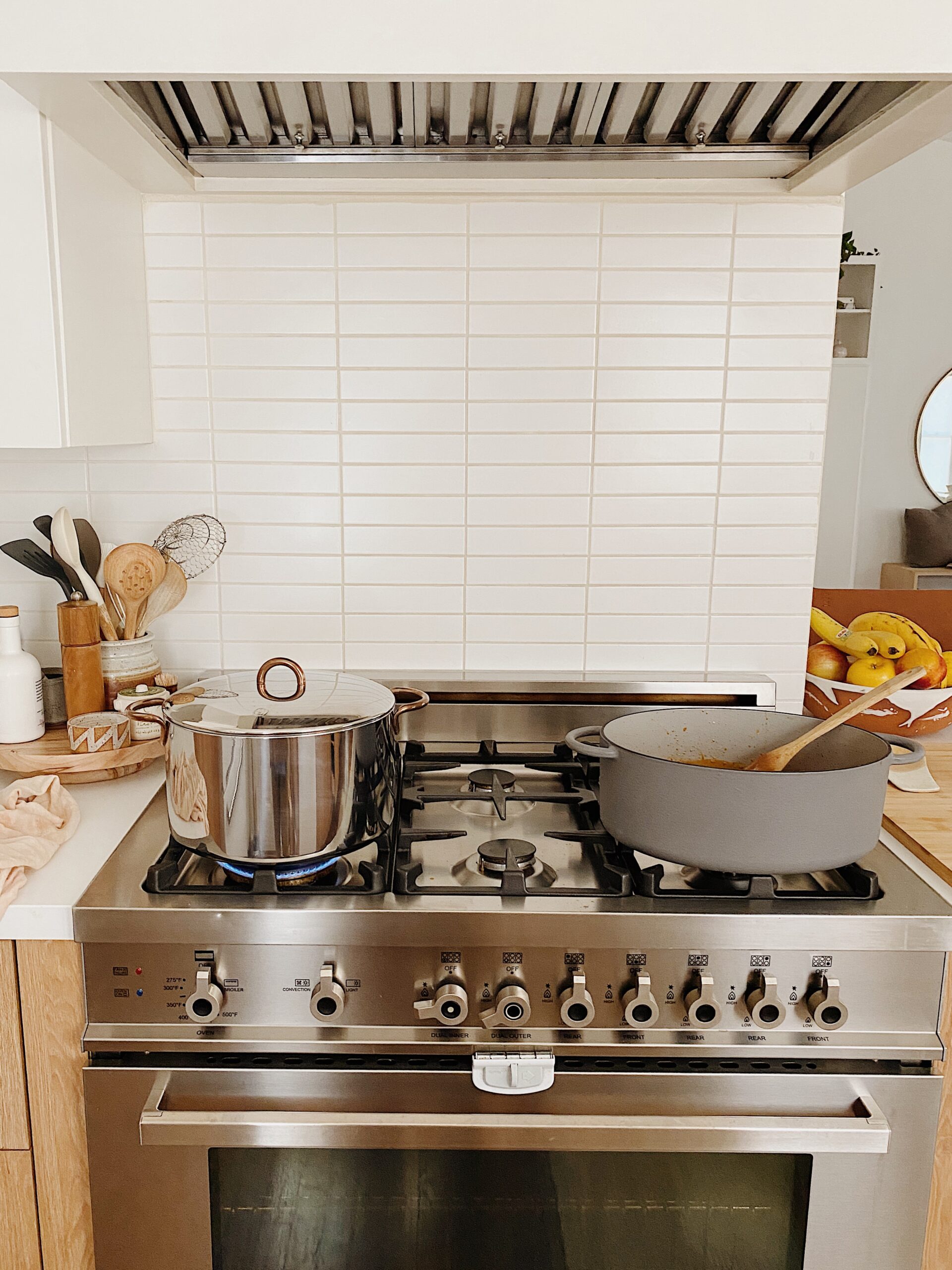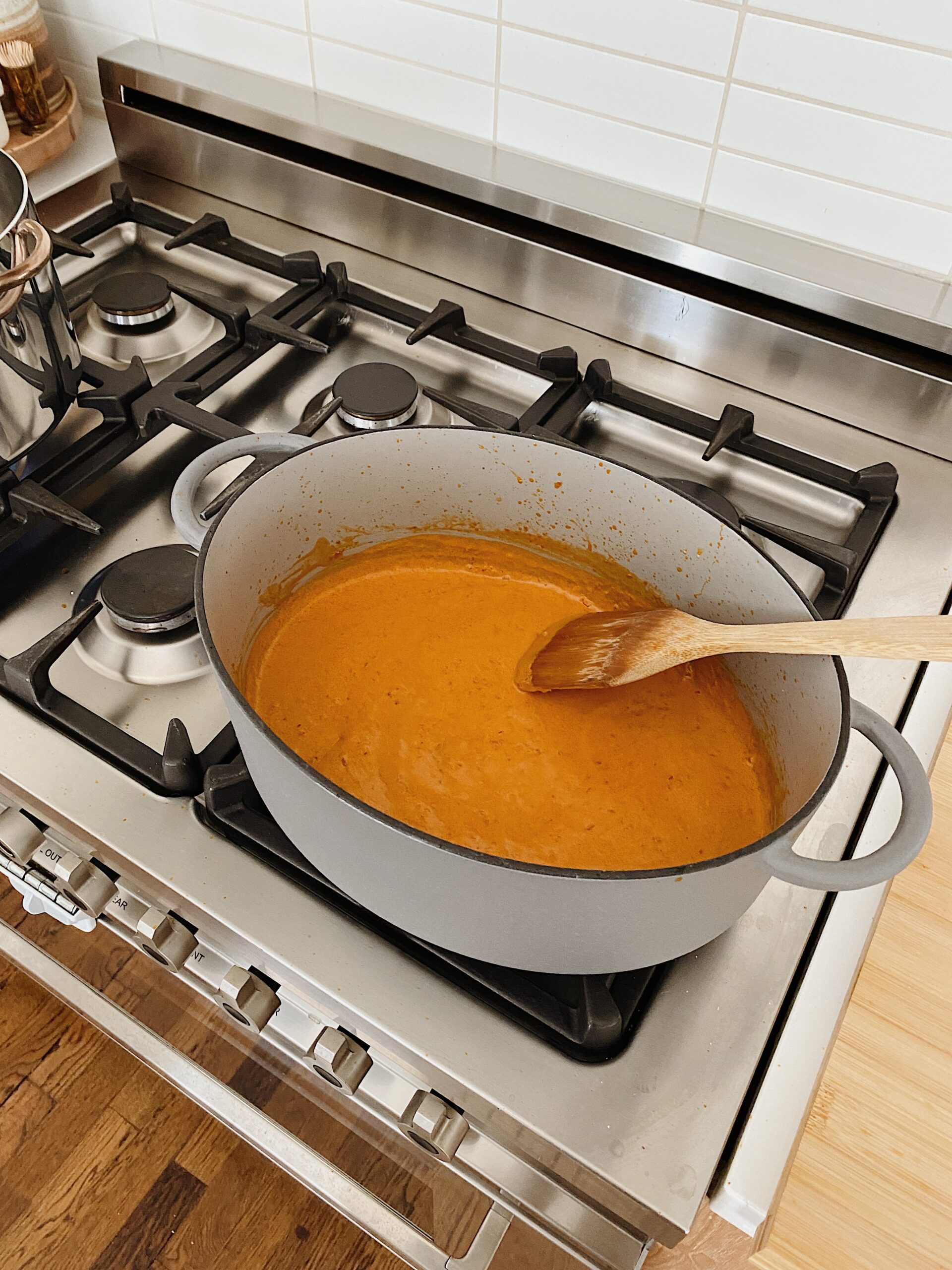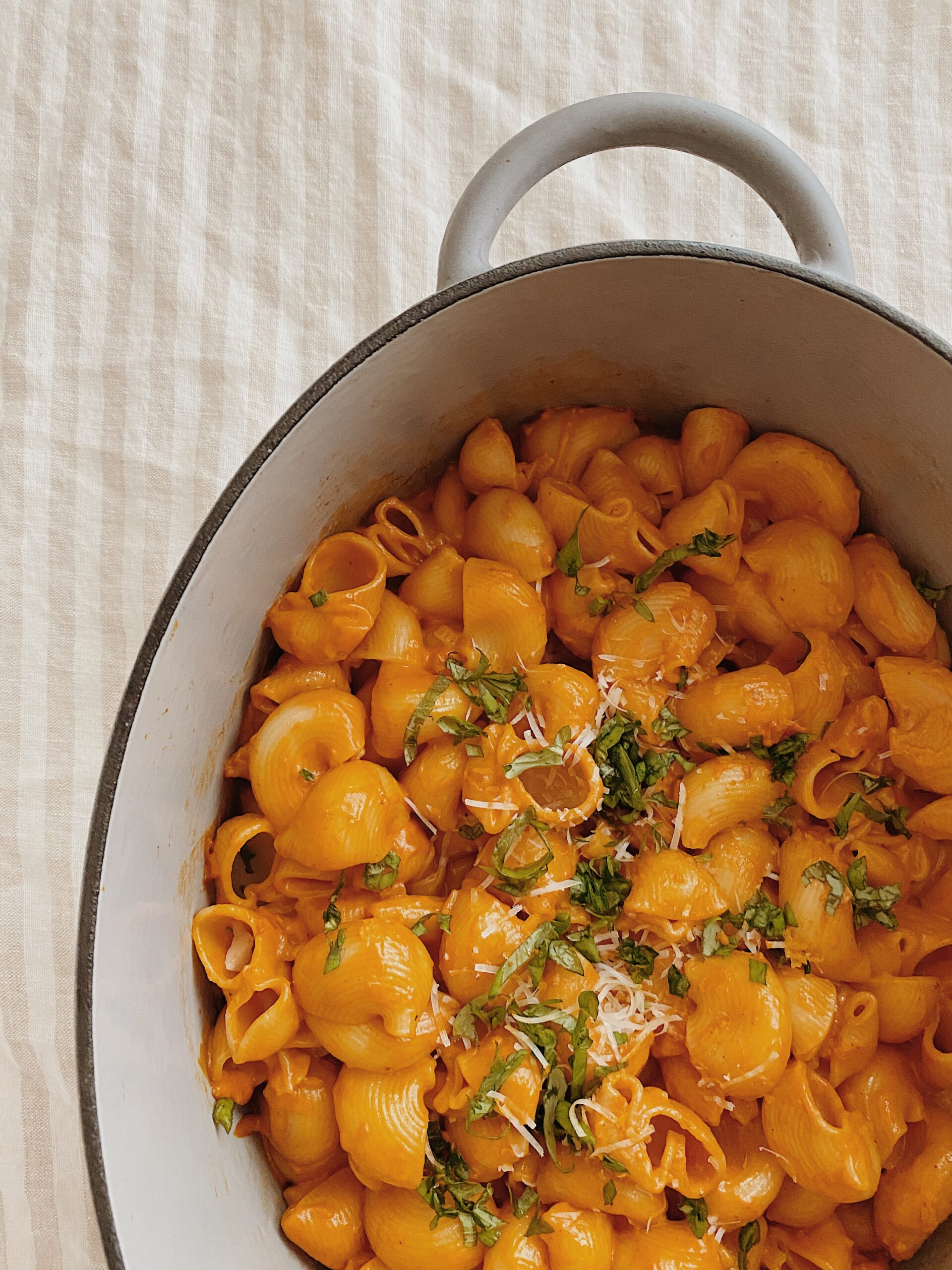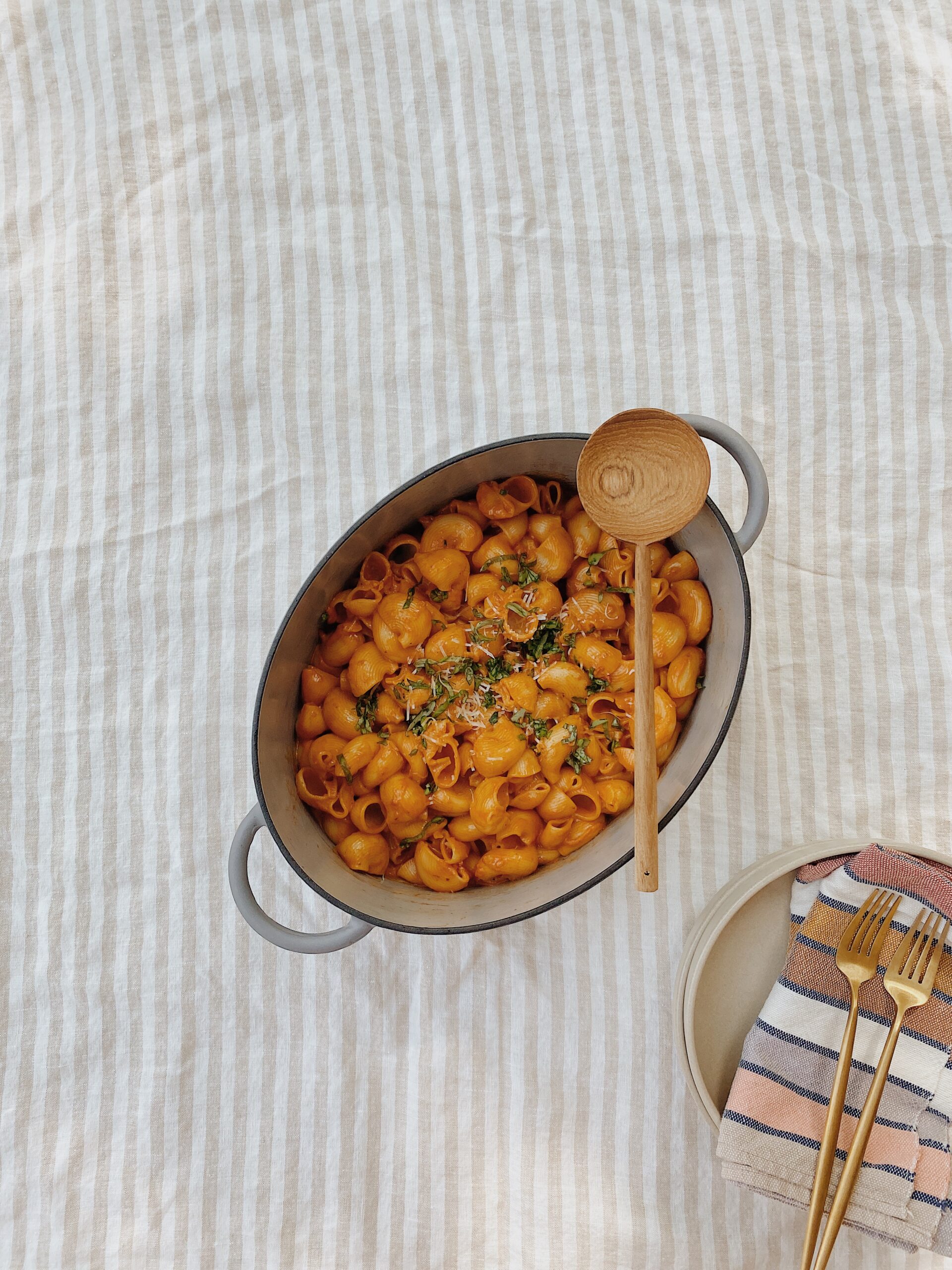 i love my dutchess so much — not only is it perfect for making the vodka pasta, i'm gonna use it to make chicken all the time and it looks so good right on my table.