making this: a sweet little gold dipped jar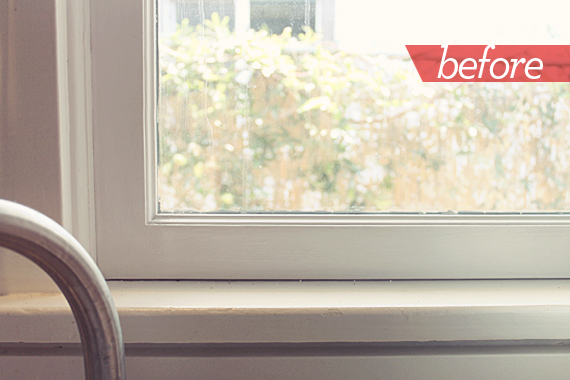 Our windowsill next in the kitchen was feeling a little lonely. So I grabbed some chattering teeth (why not) and an old jar and filled it with some weird fake foliage stuff I had laying around. Um, that needed a gold accent stat.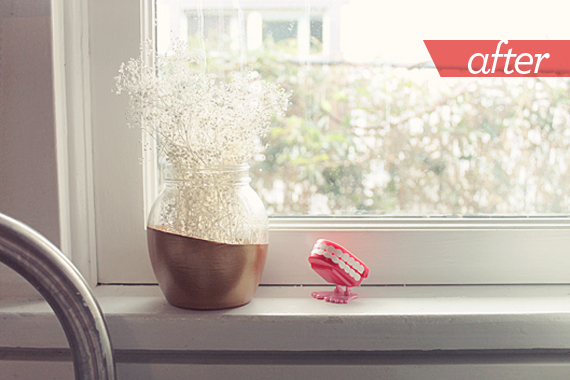 I don't really have any process shots because the process was taping it and painted it… a million times. The paint needed something to stick to so I used a couple coats of matte medium, but it just was a matter of getting the paint thick enough to not show through when it was sitting in front of the light. I would say this was about 6 coats or so.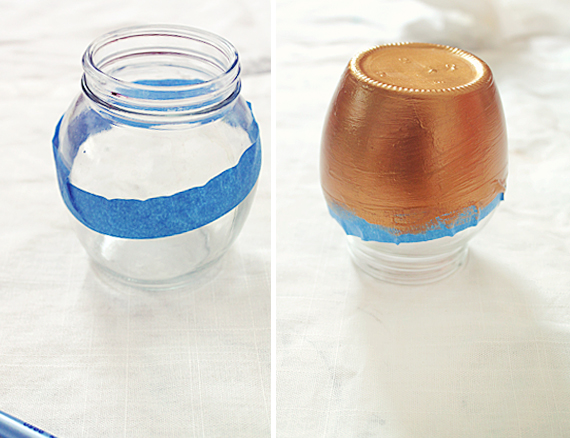 Easy (a tad time consuming) little fix. And now something pretty to look at when washing dishes.