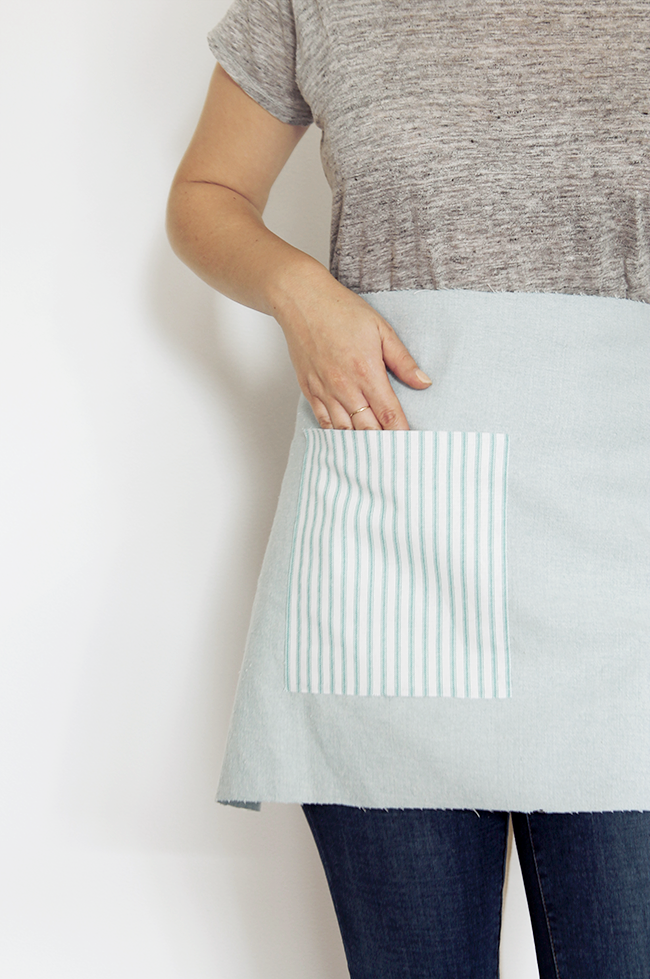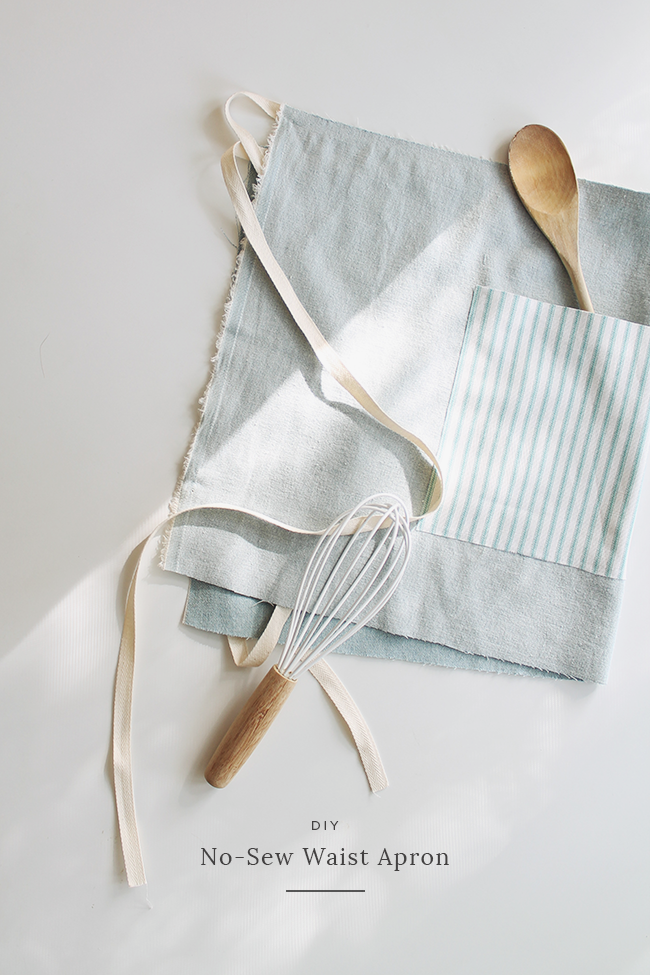 yay! first DIY of 2016! i've been wanting to make myself a little apron for a while now because i'm petite and i just don't like most aprons for style or for fit. naturally, i wanted to make this as simple as possible — so this DIY takes a few minutes and almost no steps. it's no sew and basically no anything besides cutting!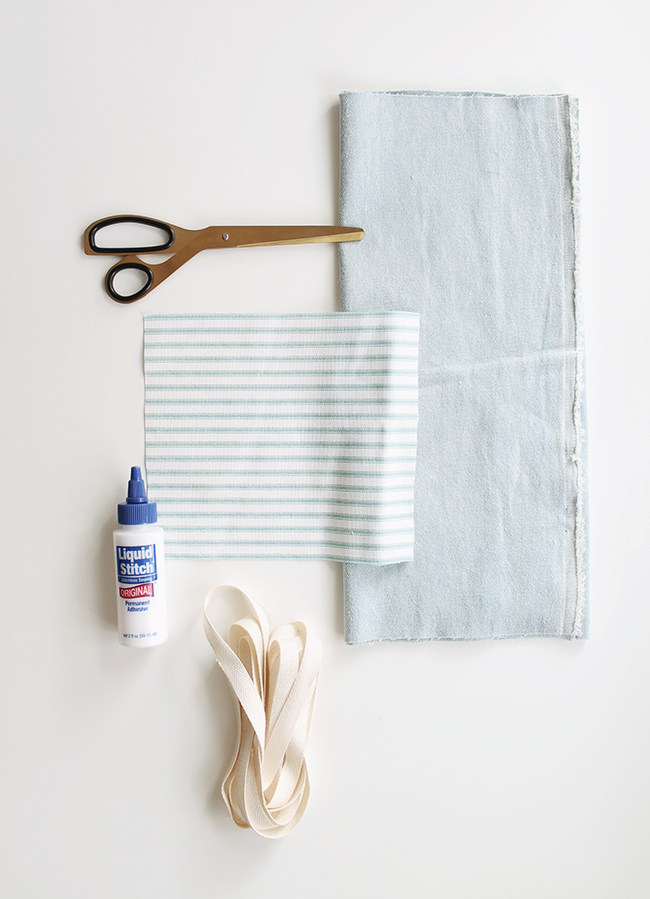 materials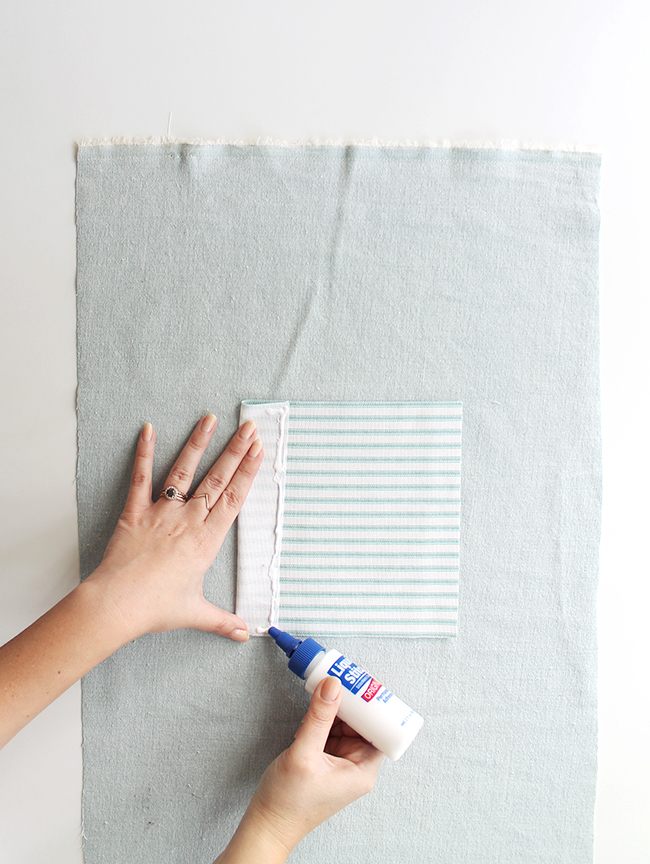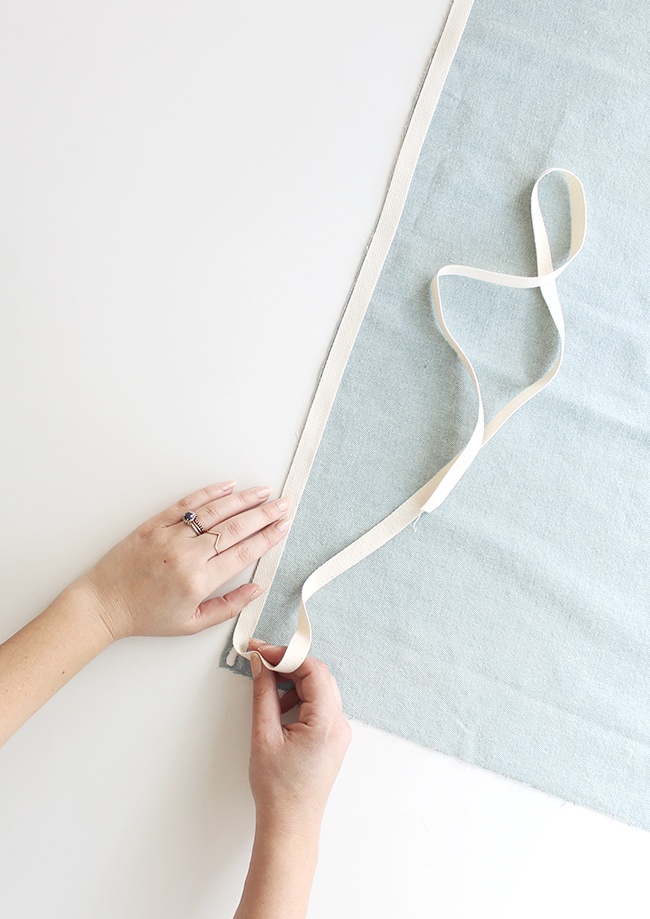 01. cut your denim fabric to a rectangle in the size you want for your own specific body (my apron measures 14″ x 27″ and is a teeny bit long, but again i'm 5'1″)
02. cut out a square of your ticking stripe fabric for the pocket.
03. if you need to iron out the wrinkles in your fabric – do that before gluing. now, place your pocket wherever you want and glue down the bottom edge first. let dry for two minutes and lift the other side of the pocket to then glue just the sides. let dry.
04. cut your twill tape to longer than you think you want, just in case. fold it in half to find the center, and then fold your apron in half to find the center. glue your twill tape to the center and proceed to glue the rest down. use some extra glue on the edges and let dry for an hour.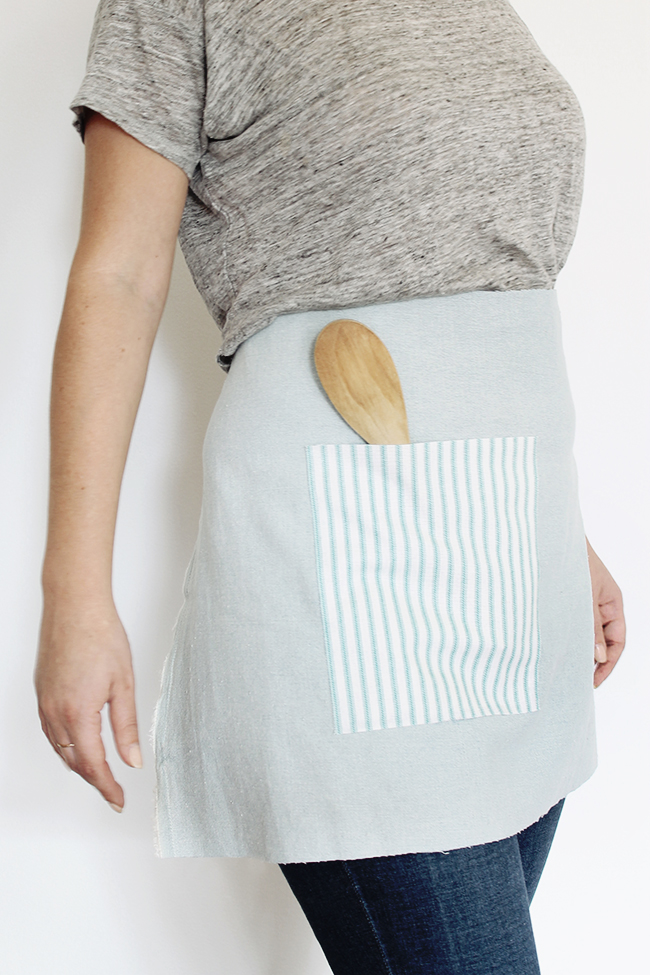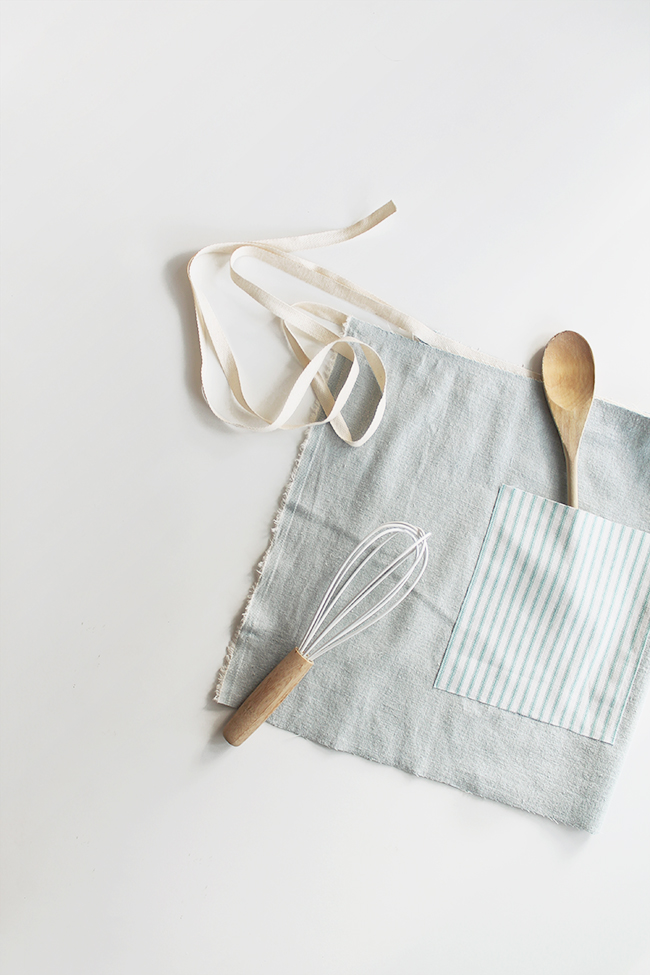 obviously this probably isn't the sturdiest cafe apron to throw in the wash when it's gotten dirty, i'd recommend hand washing instead — but it's so cute and so simple to make, you could just make a new one every time you ruin one.