diy simple gold triangle garland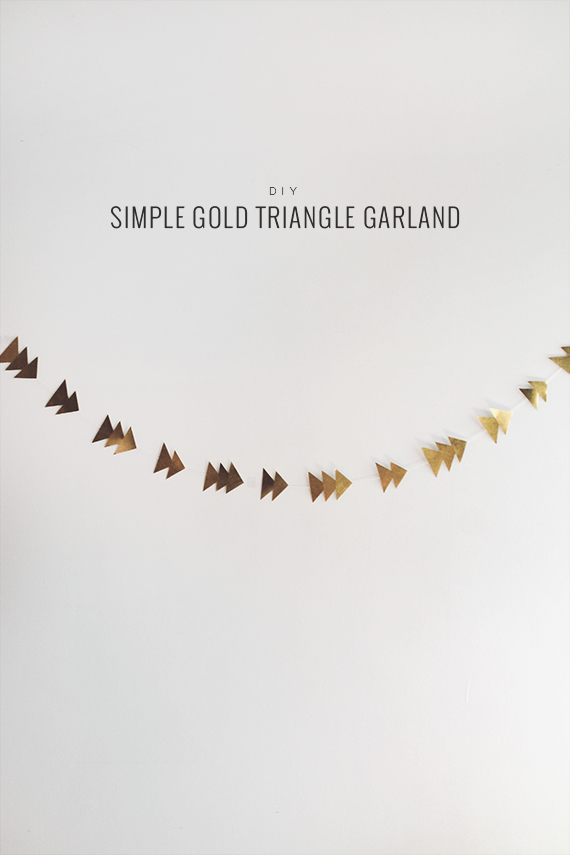 in my opinion, there's a fine line between tacky and modern when it comes to christmas decorating. so i always err on the simple side. shocker. so here is a VERY simple and of course, very easy diy decoration you can make in a few minutes!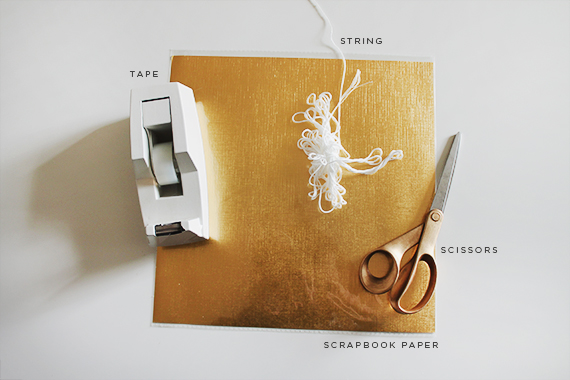 all you need is a large piece of gold scrapbook paper (or two depending on how long you'd like it). i attached the triangles with scotch tape, but you could glue also.
cut out a zillion triangles from your paper. this is the boring part, but i did it while i watched netflix.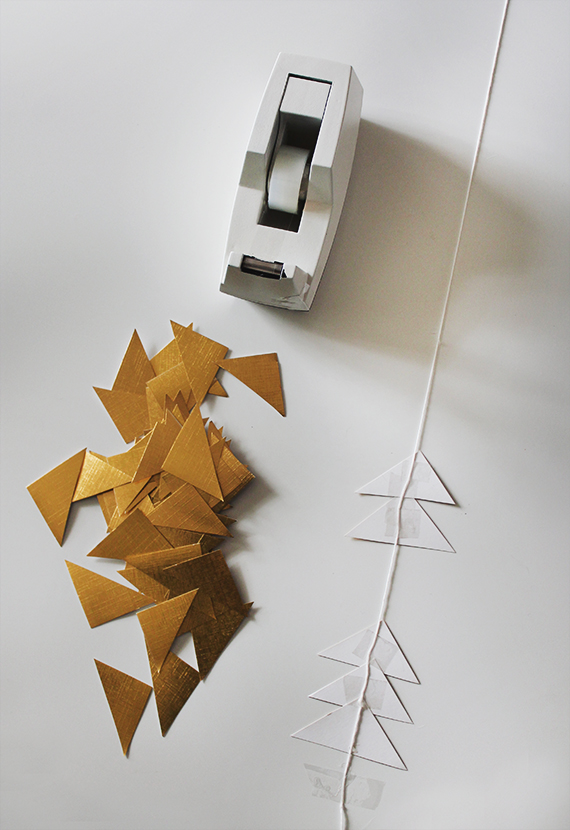 tape your piece of string on one side of a long table, tighten the string and tape the other side down. slide your triangles under the string and tape! i did it in a 2 x 3 pattern, but there are obviously a bunch of variating patterns you could try. they kind of look like modern little christmas trees right?!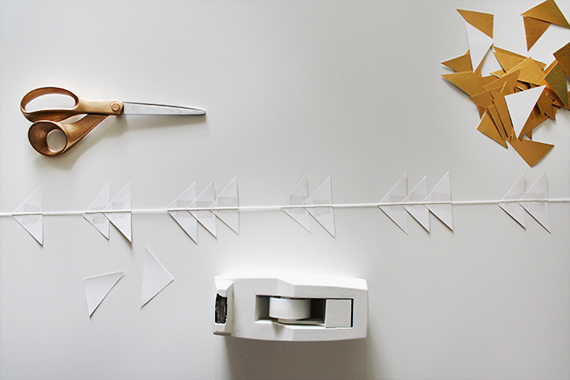 and duh – that's it! hang across your mantle, over a door frame or just along your wall for a little touch of festive decor.