kitchen drawer video tour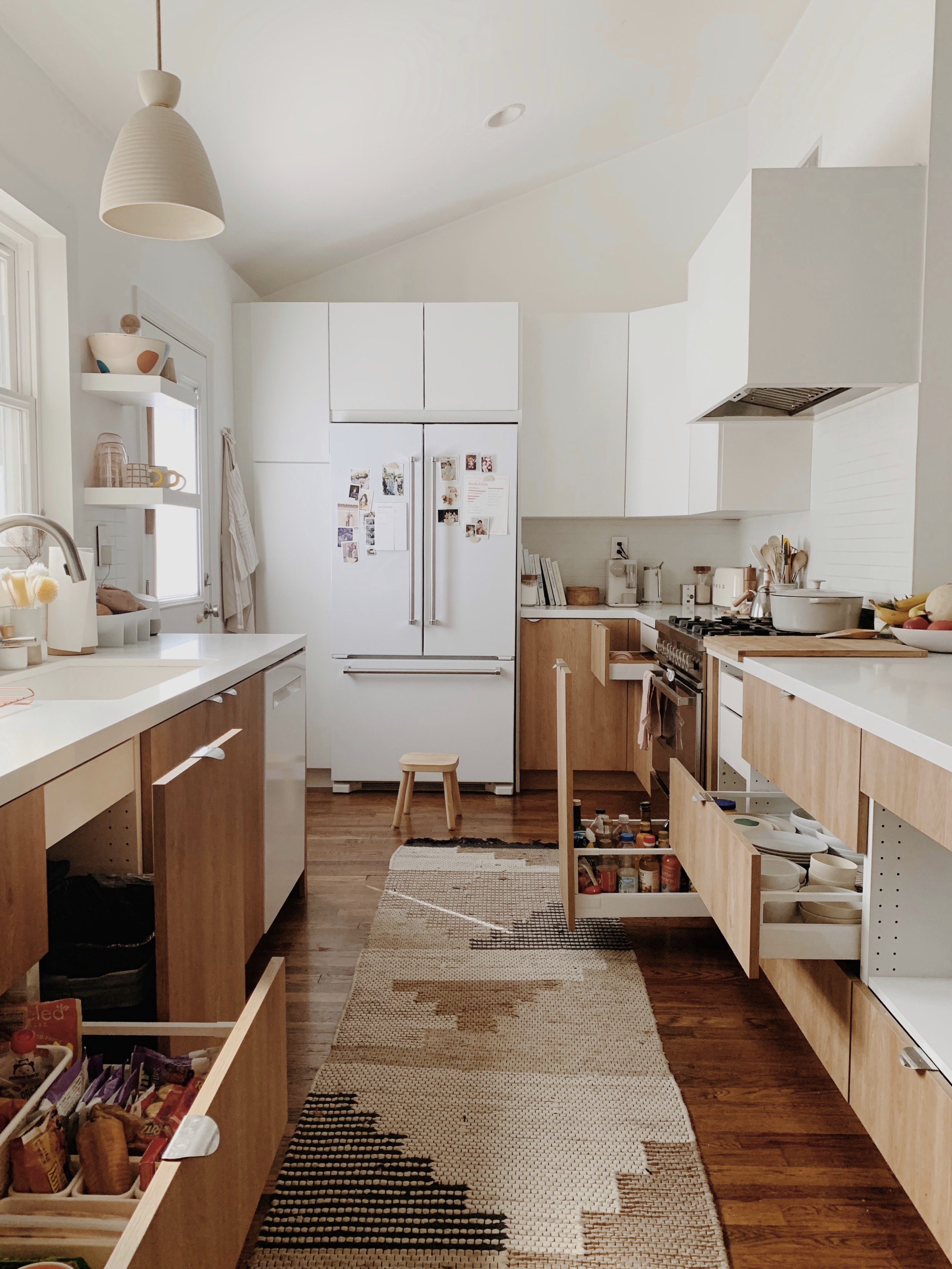 been teasing the idea of recording this video for like years now, well i finally did it! when i was planning our kitchen i was obsessed with seeing how other people had their drawers setup so i hope this can help you if you're planning your own remodel.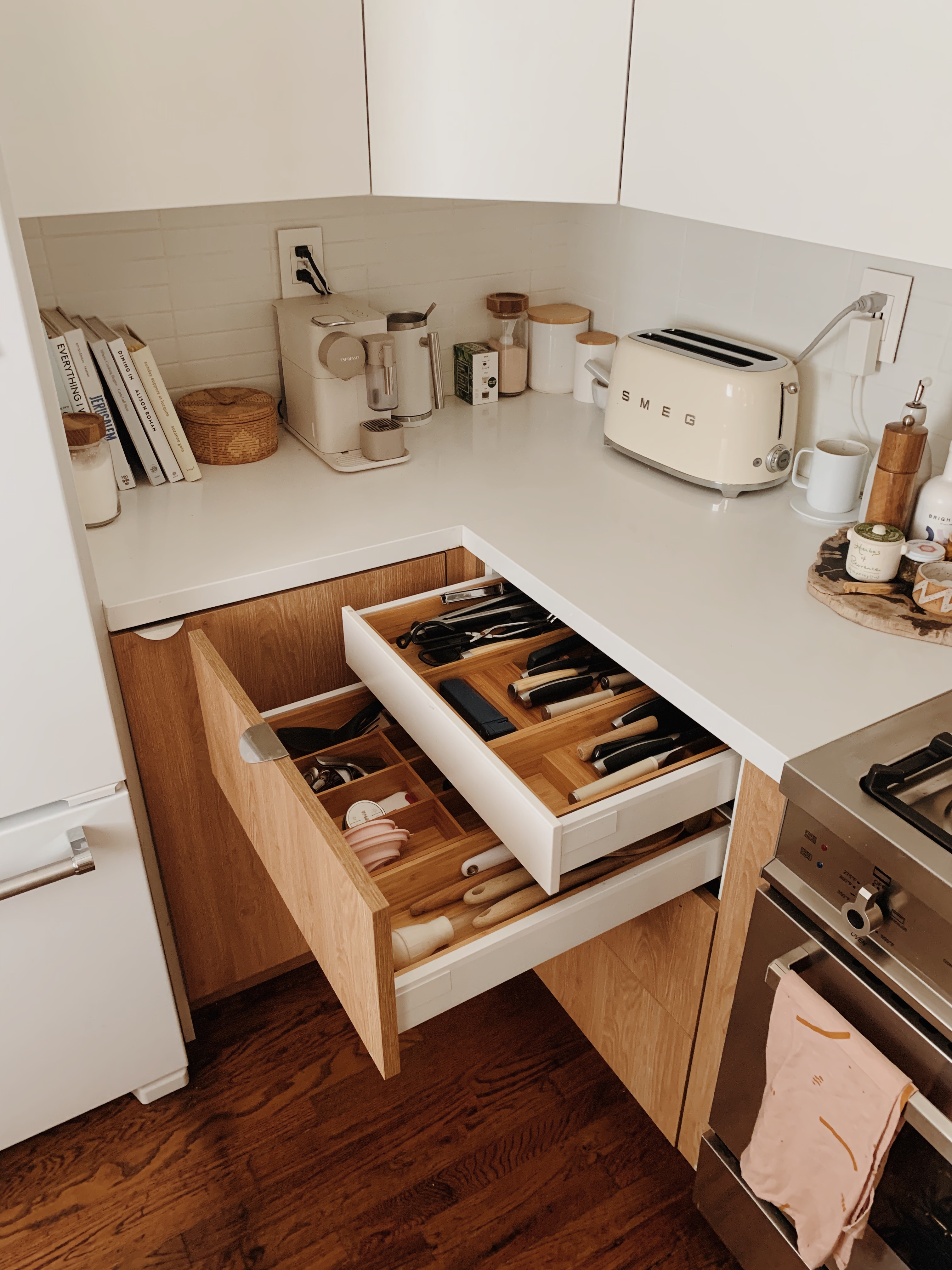 i'm really happy with our ikea kitchen, the reason i was set on doing ikea cabinets was because of the ergonomics and their hidden drawers. every top drawer we have has a second drawer creating a ton of additional storage and it's been crucial for us. i am definitely not a minimalist when it comes to kitchen supplies!
we had an ikea kitchen designer come out to do measurements and design our kitchen plan before we shopped, this was so helpful for us because she's done it a million times. i told her what things i needed and where and she put together the plan for us. the only regret i have now is how small the pantry area to the left of the fridge is. in retrospect, i wish we'd made that wider and had the corner cabinets on the other side be smaller– because our food doesn't fit. besides that, i'm super happy with how everything looks and works.
View this post on Instagram
all our wood drawer organizers are from ikea as well, which is so nice to be able to have streamlined organizers that fit perfectly. they weren't cheap like plastic ones but totally worth it.
the cabinet fronts are from semi-handmade, you just give them your plans and they figure out what you need for your order and deliver it. the whole process was super easy and i would do the same again next time i design a kitchen for sure.