burst cherry tomato pasta with burrata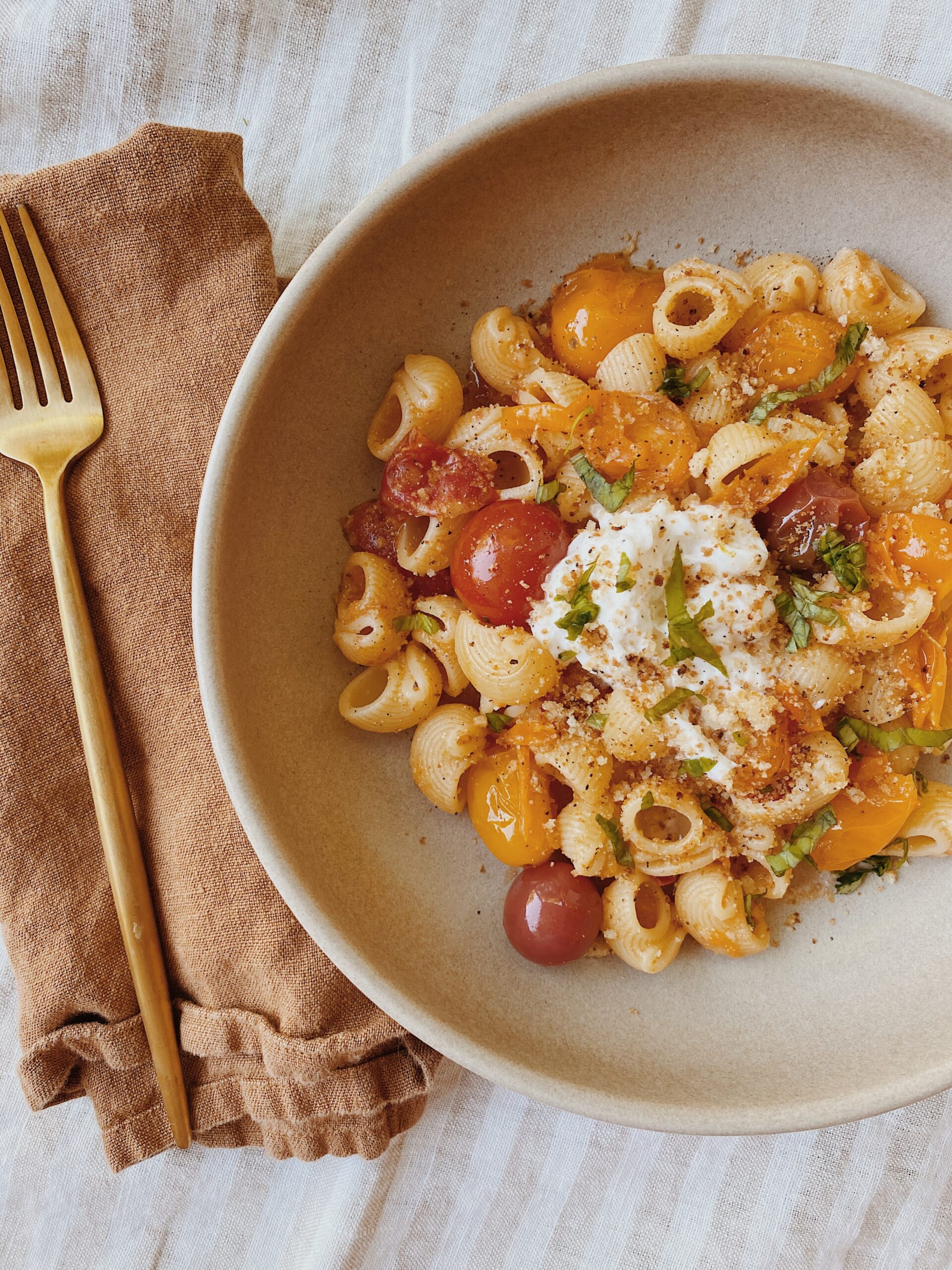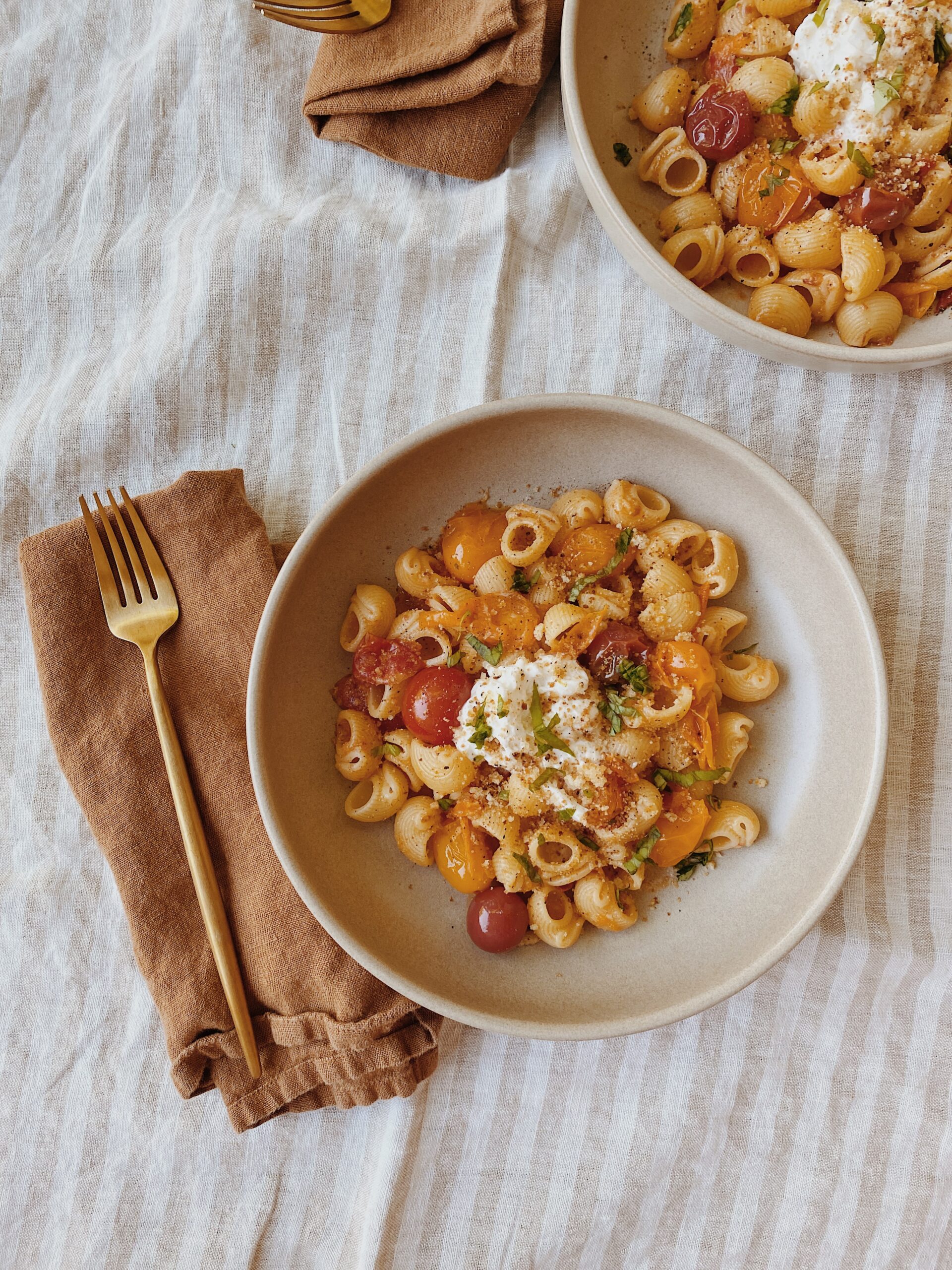 i am currently OBSESSSSED with this meal. if i could eat it every night i would. it's a hybrid of a lot of different recipes — shelby of sorella collective initially inspired me, and then i borrowed elements from bon appetit and half baked harvests recipes.
the reason i love this as a weekly dinner is because of how little prep it requires. i can pick up arlo from school and basically just throw the tomatoes in a pan as soon as we get home. it's also not super hands on so it's very chill for a weeknight dinner.

ingredients
½ cup extra-virgin olive oil
6 garlic cloves, smashed
4 cups cherry tomatoes (two 1-pint containers, i love the heirlooms but any types works)
ricotta
2 large sprigs basil, plus 1 cup basil leaves
kosher salt
12 oz. pasta (these are my fave shellbows)
fresh burrata or parmesan (we've done both)
breadcrumbs (store bought or homemade)
zest of 1 lemon
recipe
heat ½ cup oil in a large heavy pot over low. add the garlic and cook, stirring, until softened and fragrant but not browned, about 2 minutes.
increase heat to medium and add tomatoes, basil sprigs, and 1½ tsp. salt. cook for 15-20 minutes until the tomatoes blister. you can start to pop some of them, but leave some in tact.
meanwhile, boil salted water for your pasta and cook until al dente, reserving 1/2 cup of pasta water.
if you're doing the breadcrumbs, cook them in olive oil in another pan along with the lemon zest until golden brown. save them for later.
add 1-2 tablespoons of ricotta to the tomatoes and stir in well until it's at your desired creaminess level. discard the basil sprigs and garlic. if the sauce seems thick, add one tablespoon of the pasta water at a time until you loosen it up enough.
add the al dente pasta to the tomatoes, and mix until combined.
serve in bowls and top with the breadcrumbs, freshly chopped basil leaves and either half a ball of burrata or grate parmesan directly on top.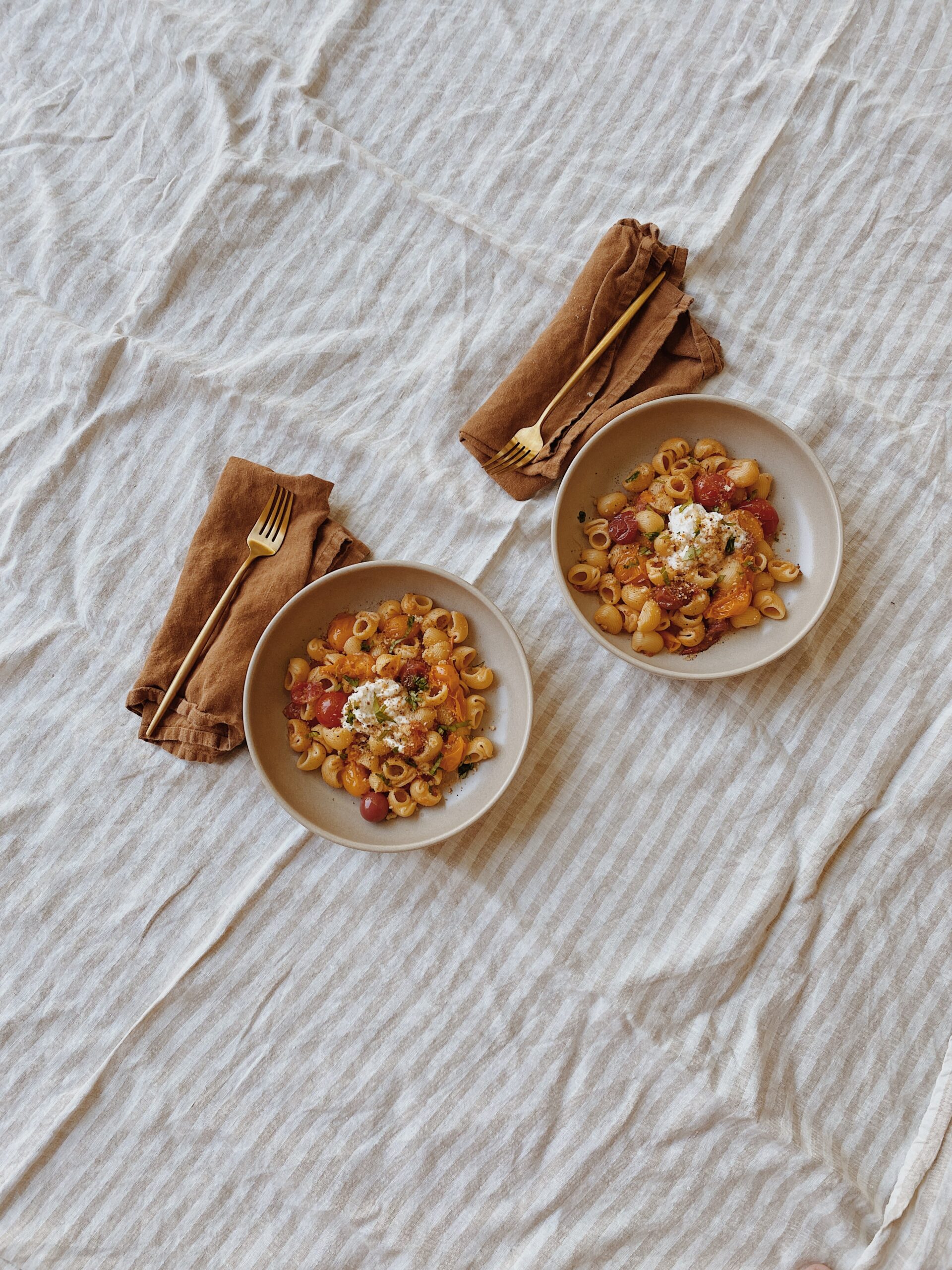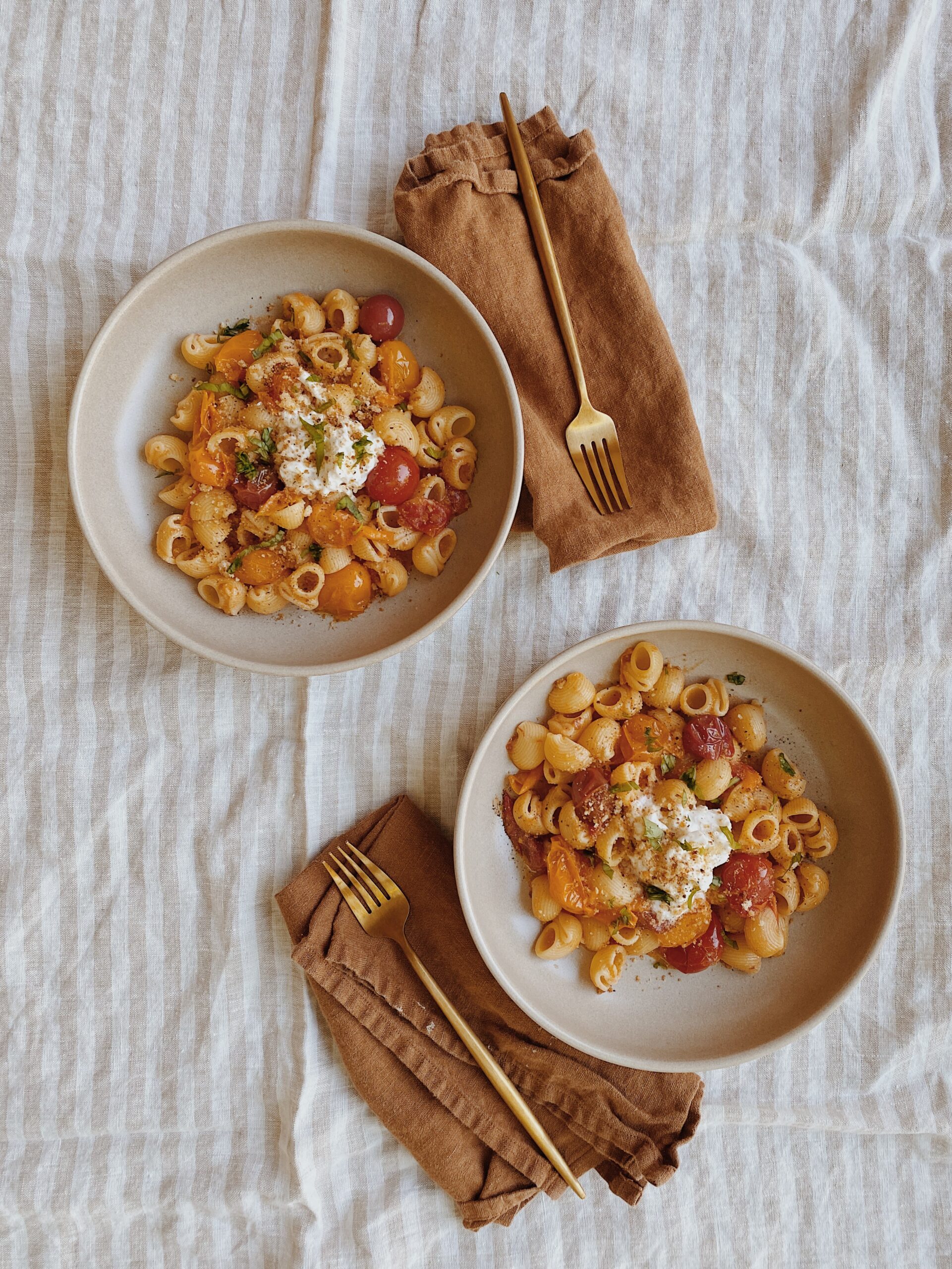 sources