huevos rancheros by wonder thrills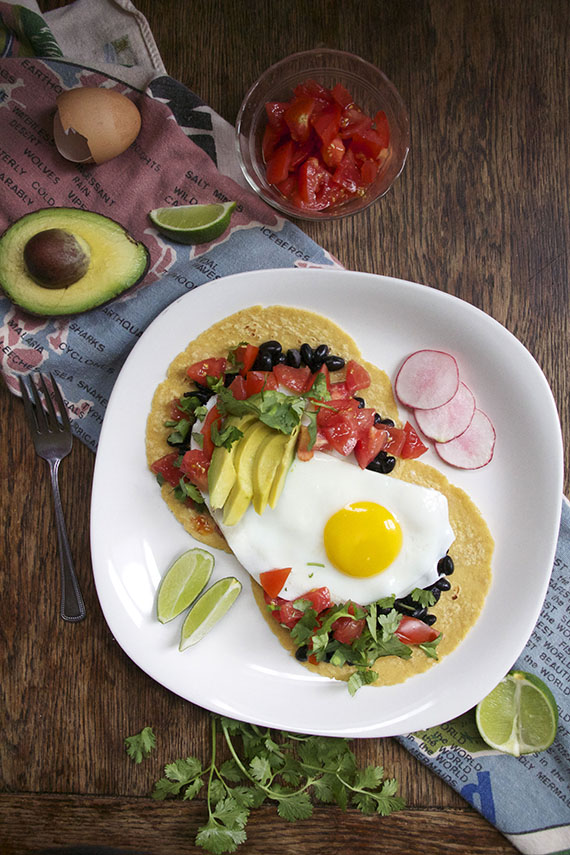 hey y'all! jordan here from wonder thrills! i'm really excited to share a simple recipe with you guys today! molly has been so busy with planning her wedding that it seemed like a no brainer to come and help out with a blog post!
we share a love for eggs and anything latin. this recipe tied in well with our common obsessions, and is perfect for any season! enjoy!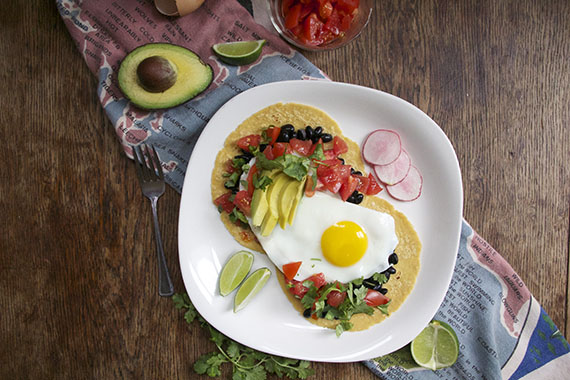 ingredients (serves 2)
– 4 eggs
– 4 corn tortillas
– 1 can black beans (or beans of choice)
– 1 tomato (diced)
– 2 limes
– 1 avocado
– salt (to flavor)
– cilantro (for garnish)
directions
01 | in a medium frying pan, place the tortillas down and fry them on either side for 30 seconds to get warm, and a little crispy.
02 | place them on your plates, and oil the pan keeping it on a medium heat, add your eggs, and fry fry fry!
03 | in a small sauce pan, add the beans, and some diced cilantro. cook until hot. (you can also use a microwave if you please.)
04 | place the beans down on top of the tortillas, as well as 1/2 of the diced tomatoes.
05 | when the eggs are cooked to your liking, place them on top of the tomatoes and beans, and top with avocado.
06 | add salt to taste, and garnish with cilantro! (I add way too much cilantro, because it's not just a garnish for me, haha!)