how to make soft boiled eggs in an air fryer!

this post is in partnership with walmart
yea that's right, you're looking at my brand new air fryer!! i am so excited about it. it's so handsome and holds the same amount as our old one, but our old one had been on it's last leg for quite some time (the drawer started just popping out while we were cooking lol).
it's from the beautiful line at walmart and it looks sooo much better on our counter. it also comes in sage green!! i was seriously considering getting it, but ultimately we stayed conservative.
almost everything is from walmart home, including the white steak knives that are also from the beautiful line– we use them daily to chop fruit, baby carrots, basically everything. i love the way they look so much.
the speckled plates are also from walmart home and are my new favorite– they're recycled plastic and they're microwave and dishwasher safe. i love the rim on them so much.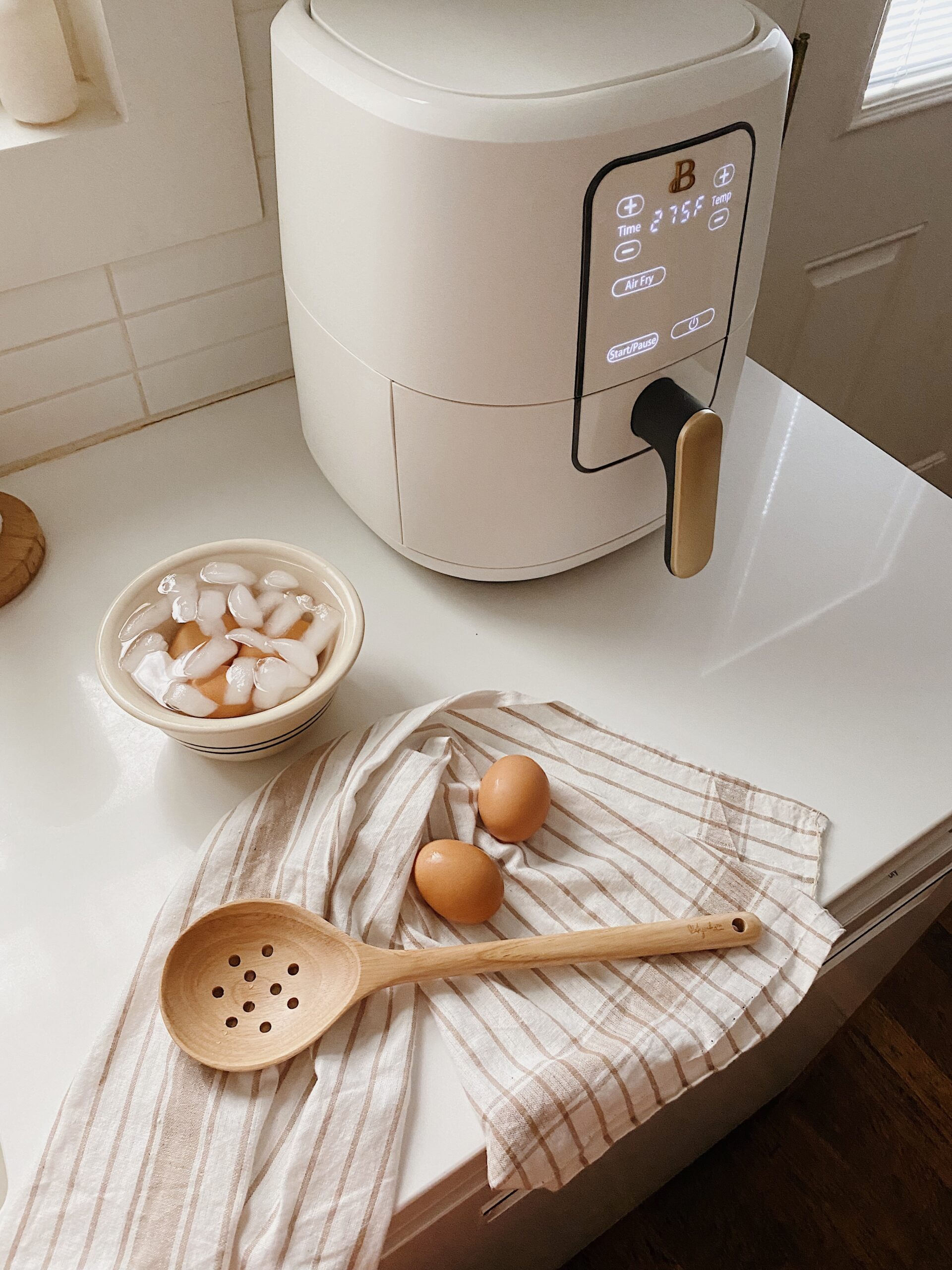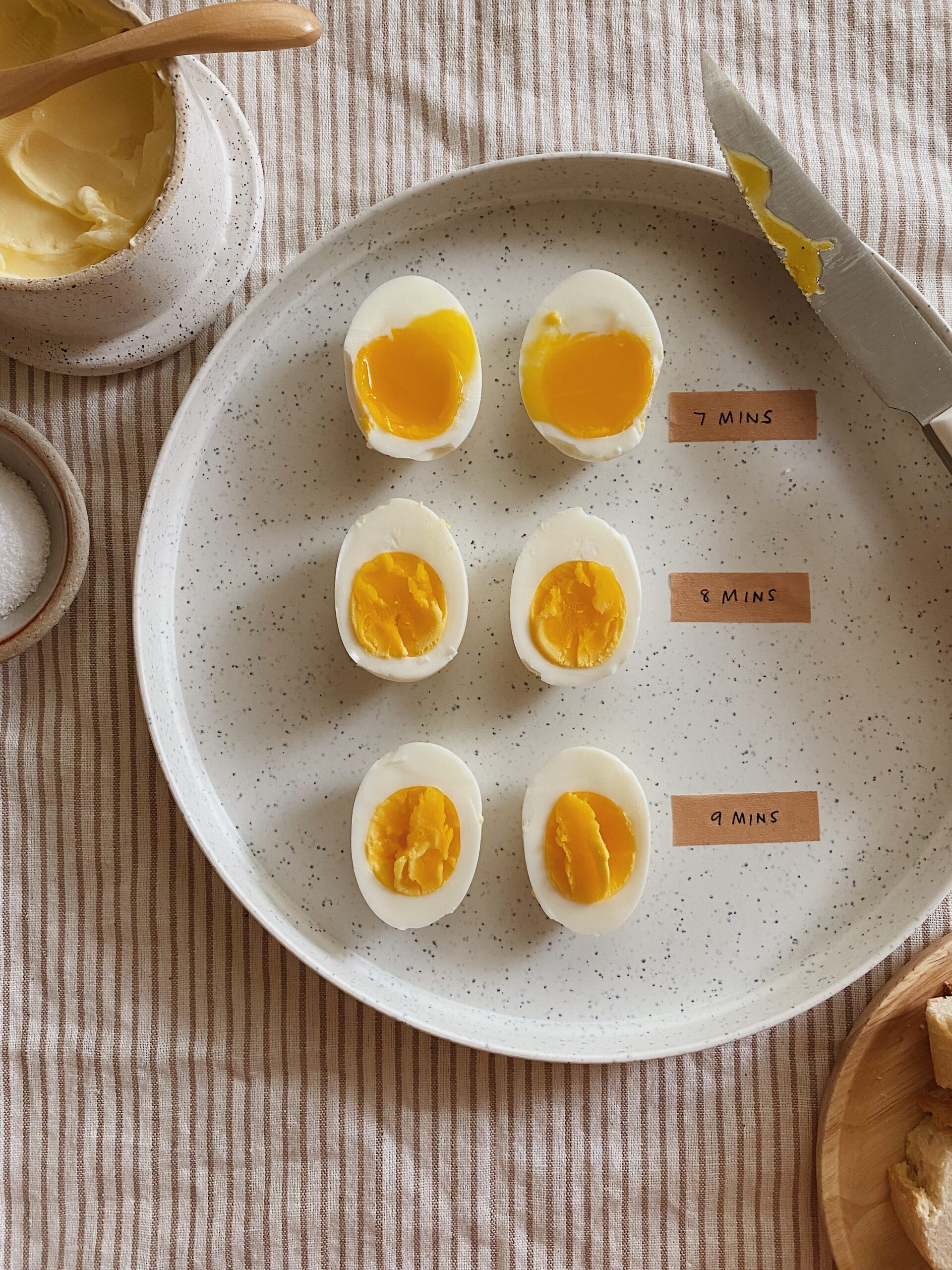 when i did my last air fryer post, people seemed really intrigued by the fact that you can make soft boiled eggs, so i wanted to do a little research and figure out what worked best to make my favorite jammy soft eggs.
air fryer tips
keep in mind, every air fryer is so different. go slowly and experiment with temperatures and times before committing to a dozen eggs, i would try one at a time to gauge how long to cook them.
i preheated my air fryer for a few minutes– so the times will be lower than if you don't preheat. this air fryer seems to cook on the faster side, because i've seen other recipes cook for longer and gotten similar results.
space your eggs far apart from each other in the air fryer basket and use cold eggs straight from the fridge.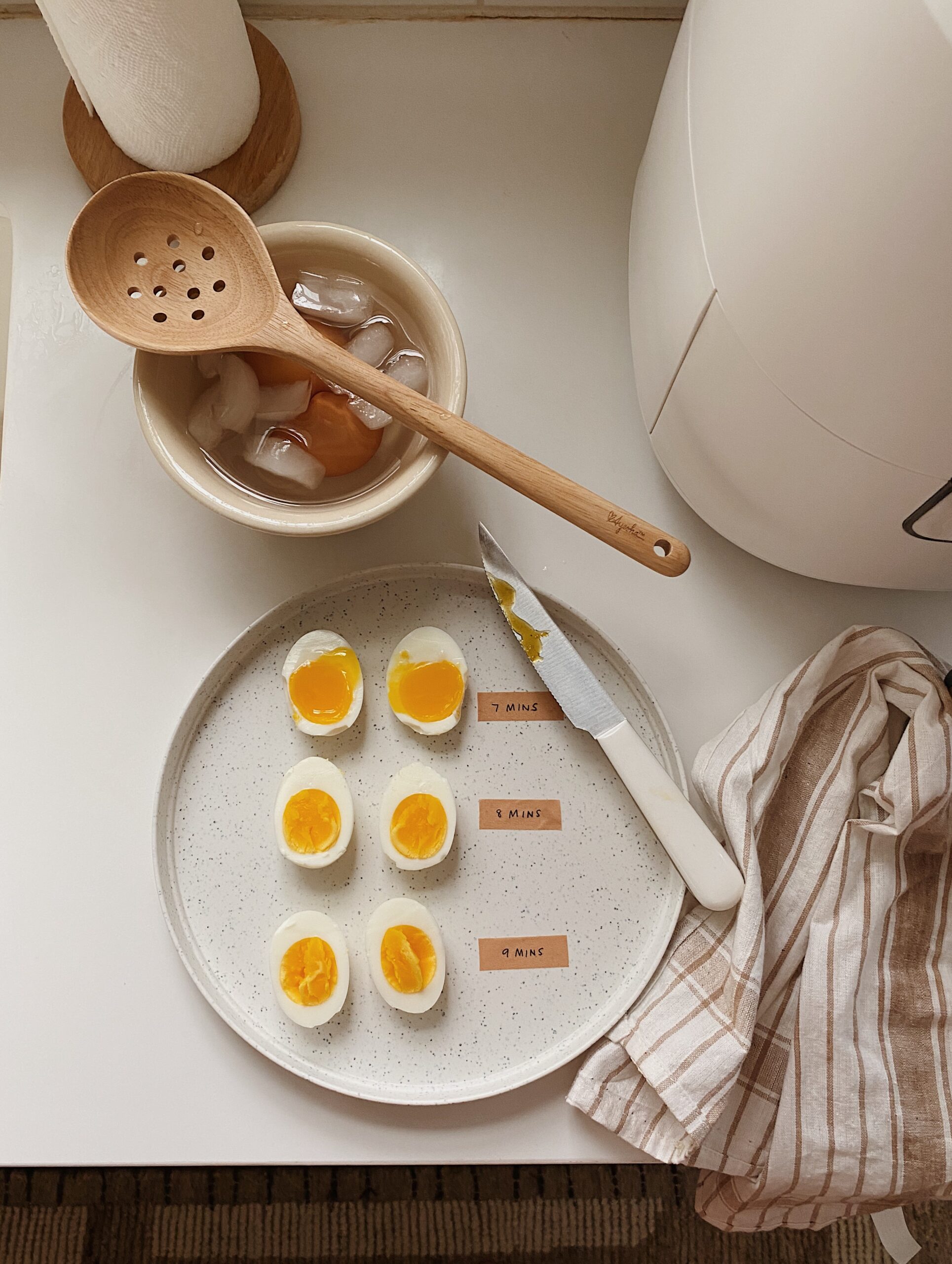 air fryer soft boiled eggs
1. preheat air fryer for 5 mins at 275° f. place cold eggs directly into air fryer drawer from the fridge.
2. cook at desired time:
my soft boiled eggs cooked for 7 minutes
the slightly jammy eggs cooked for 8 minutes
the harder yolks cooked for 9 minutes
** again! all air fryers are different. i've seen other recipes that call for longer cook times with same results!
3. while the eggs are cooking, prep an ice bath– a bowl of half cold water and half ice. as soon as eggs are done cooking, gently place in the ice bath for 10 minutes.
4. once cooled, peel your eggs (i like to do it with a spoon like this).
there are so many ways to use soft boiled eggs, i love just tradish with some buttery bread to dip– but i also love on salads, rice bowls, i'm also very into a soft boiled egg salad!!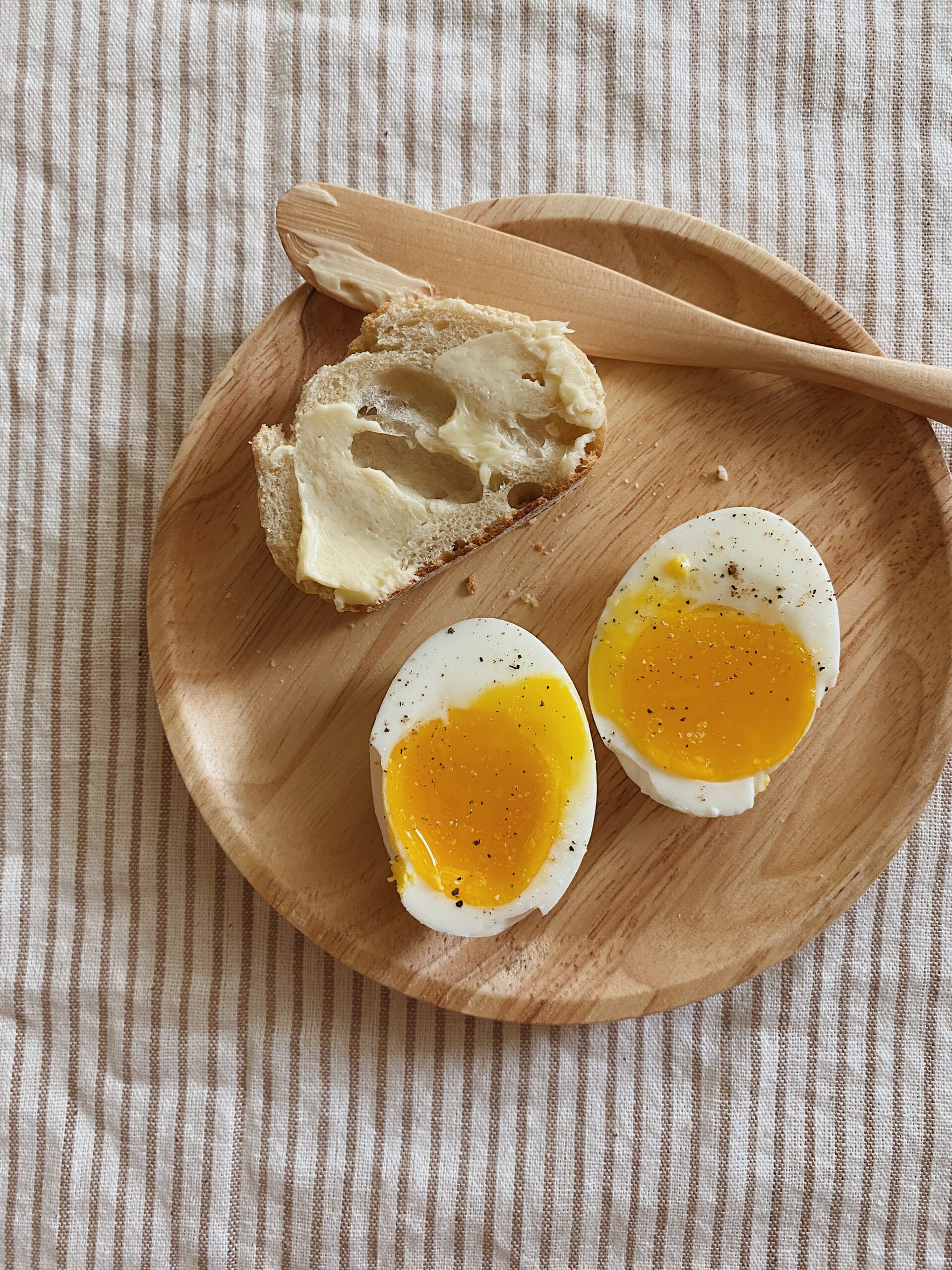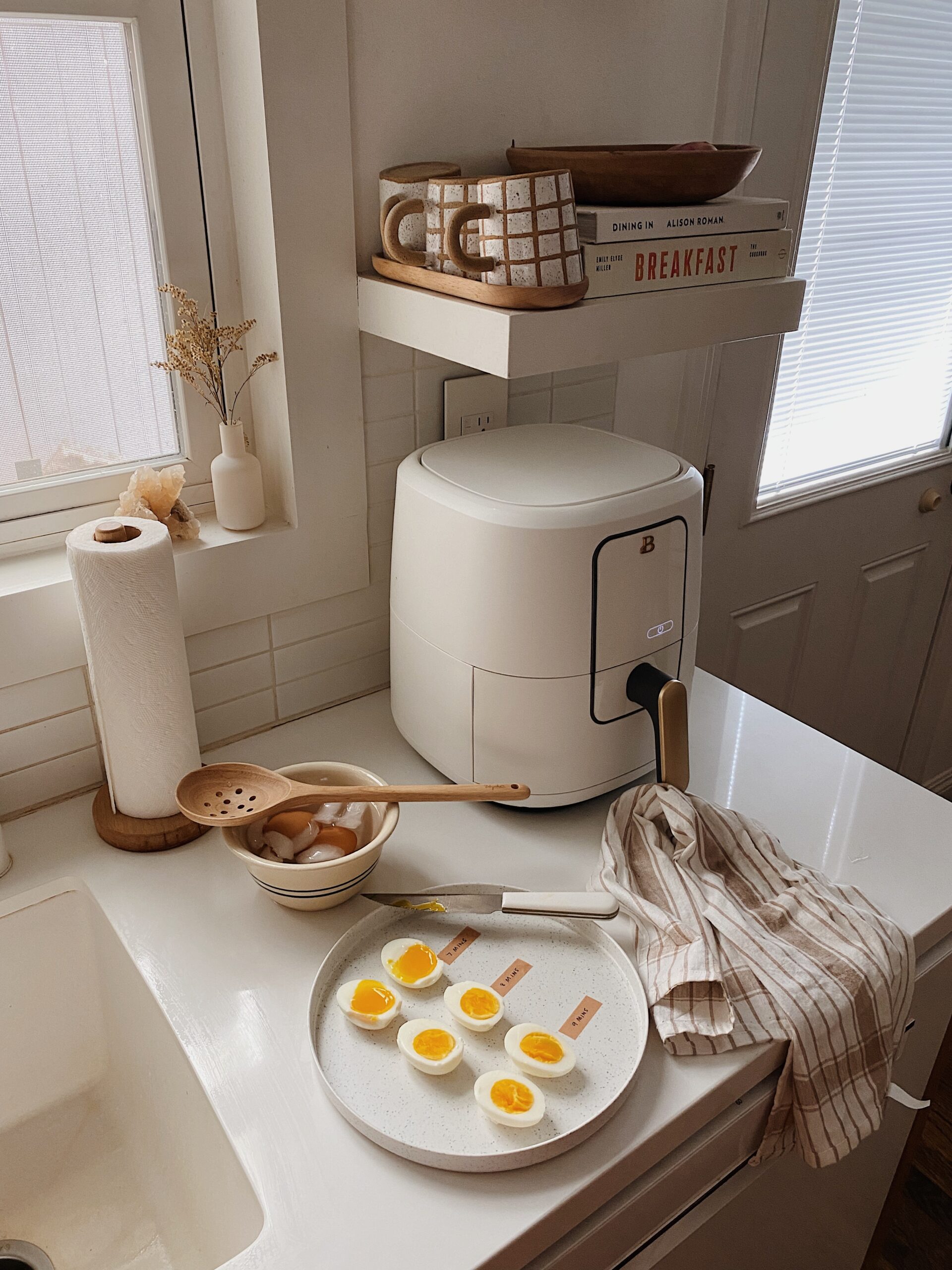 shop everything here: