crispy olive oil fried egg with yogurt and olives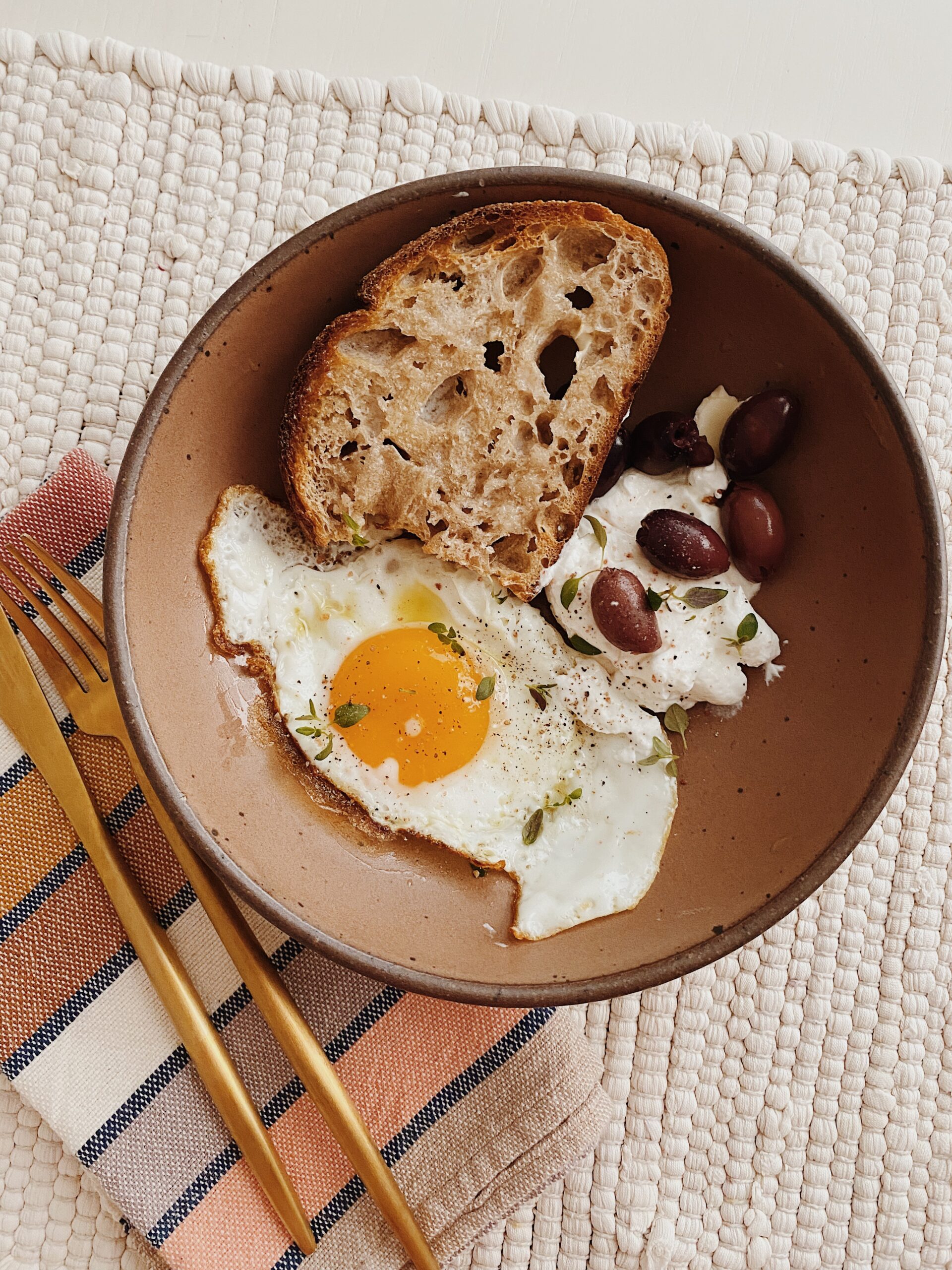 this is one of my favorite things to cook for myself these days so i thought i'd share it here with you! it's based on a dish i love from friends and family— my at home version is definitely not as good but it's the closest thing i got because the restaurant is too far from our house. (their dish has harissa, crisp chickpeas and oil cured olives– it's much more of a legit dish!!)
anyway, my version is quick and easy and still really delicious.
crispy olive oil fried egg with yogurt and olives
ingredients:
1 or 2 large fresh eggs
olive oil
greek yogurt
kalamata olives
crusty bread
fresh thyme
directions:
01. get a pan nice and hot, then add olive oil and carefully crack your egg(s) down close to the pan. cook in the oil while the white sets and the edges start to get brown, add a little more oil and you can baste the edges to get them even crispier.
02. add to your plate, toast your bread and a generous dollop of yogurt. drop a couple of olives on top (you could actually cook these in the leftover oil from your eggs quickly, but i only thought to do this while i was typing this!)
03. season everything and garnish with some fresh thyme leaves!
IT'S SO GOOD. make bites of everything all together, it's a very quick breakfast or lunch that tastes really special. hope you like it too!