how to choose an exterior paint color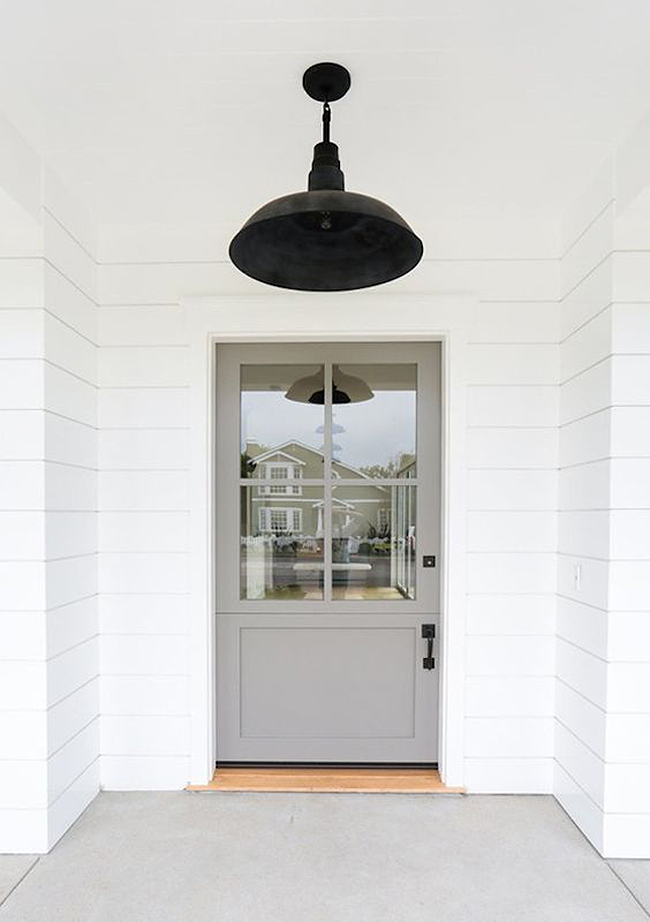 when we bought our house and moved in back in november, one of the first things we did was have a painter come out to give us a quote because i haaaaated the yellow beige color. sadly with el niño coming, he said to wait till the late spring to paint, so we lived with it for months… el niño never came and my hatred for the paint color never left, so here we are!
we spent a good couple of months choosing our paint colors, so i wanted to share some tips we picked up along the way — to hopefully help you avoid spending months picking out your own colors. 

narrowing down your color
we had a few things to consider before we could pick a color, like we live next to a very cute charcoal grey house, so we had to consider that when we were choosing our color. we initially considered painting the house black, but thought that might look insane next to charcoal and make our surburban street look super goth. so we went with white. duh.
if you're not even sure what colors you like, just drive around your neighborhood and scope out houses you like to get inspired.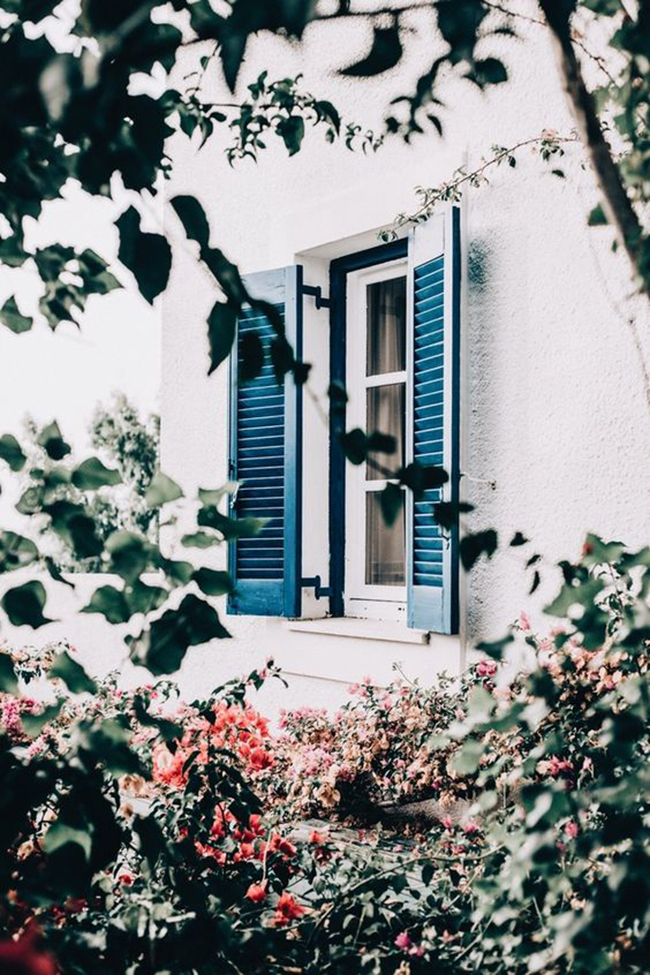 internet research
pinterest is obviously the most helpful in terms of helping you find reference images for anything. when we were deciding to paint what color to paint our fences, i just searched for grey fence and saw a buttload of reference images i loved that convinced us to go the grey route.
if you know what brand you're using, most of the paint companies websites have virtual color testers so you can see them on example houses and compare the colors to one another, but once you narrow your color choices down, you should just stop using the internet because it will no longer help you.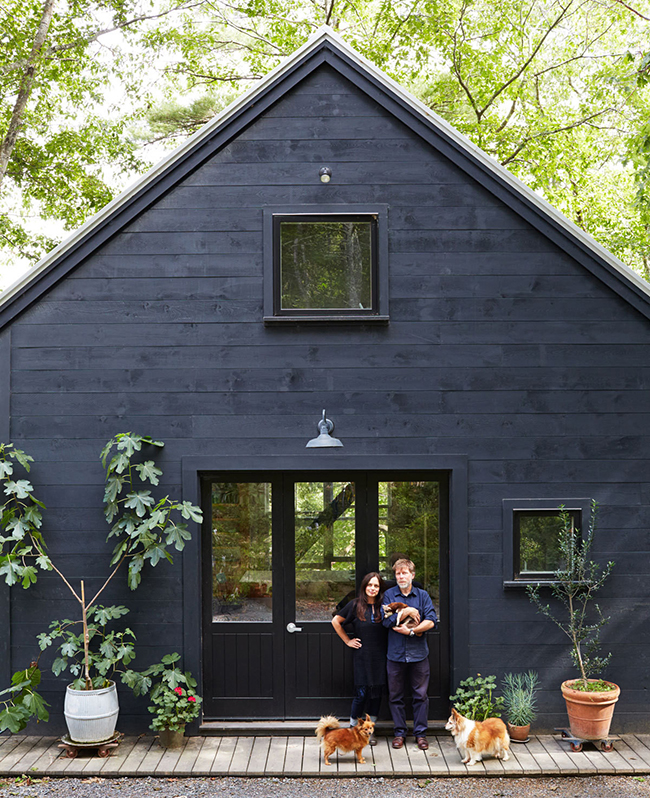 paint chips
paint swatches are so exciting and you can take so many home with you and start a legit collection, but they really didn't help us go from visualizing it in our heads to being 100% happy with the finished product. because paint chips can also be so deceiving. like you'll be looking at a white, and you'll be like "oh man this is such a nice cool white" and then you'll see it next to a different white and you'll be like "whoa that was a super warm white and i couldn't even tell". i also find that the color pamphlets are more helpful for side by side comparisons.
but basically, never trust the swatch.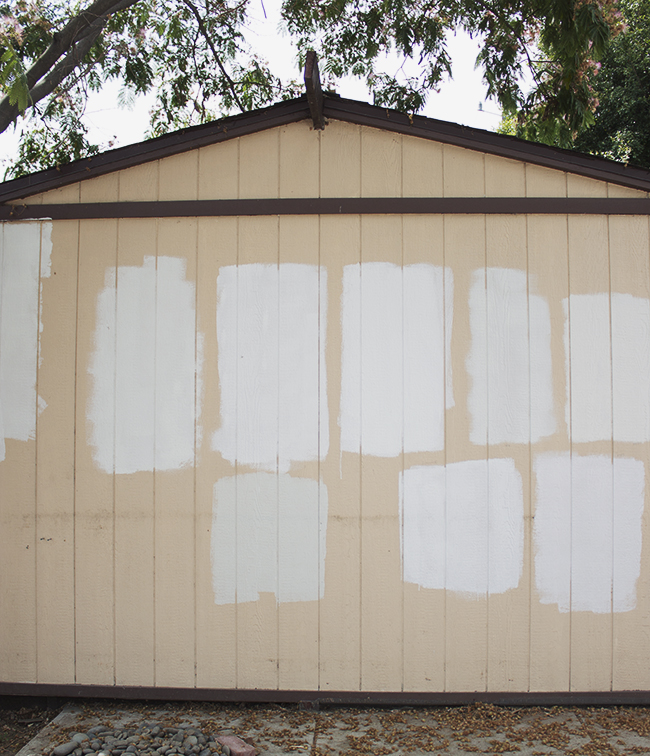 paint samples
we spent a pretty good chunk of money on purchasing samples, because we'd buy a few and then decide we didn't like or we weren't stoked on the combo of stucco/trim and go back and buy some more and this went on for a long long time. but in the end, it's a way better investment to spend money on samples versus ending up with a color you're not happy with.
if you love a color and you're about to get that as your only sample, get a shade lighter and a shade darker and you'll be happy you did, if nothing else then to help you solidify your choice.
don't forget how many versions a color there are. this is why side by side comparison is crucial. a grey swatch will look completely grey in the store when it's next to all the other greys and stark whites. BUT, when you put the same paint on your fence outside surrounded by sky and trees, you'll be shocked when you're staring at a freshly painted white wall.
paint the samples on different sides of your house, where light hits differently. check back throughout the day and night to see what it looks like. the front of our house is pretty much always shaded by a large tree, so we ended up going with a brighter white than what we originally planned.
after so so much deliberation, we finally settled on a bright clean white with a low contrast grey trim. (benjamin moore moonlight white for the stucco and benjamin moore rodeo for the trim) i am so excited to show you the before and after — how's next week for you?