my brothers wfh office and guest room — after
yesterday i shared the before photos of my brothers office and guest room— and here is the after!! i wanted to keep the room simple and peaceful since he works in there all day long and their guests have to share the space, and it really does feel so much calmer in here.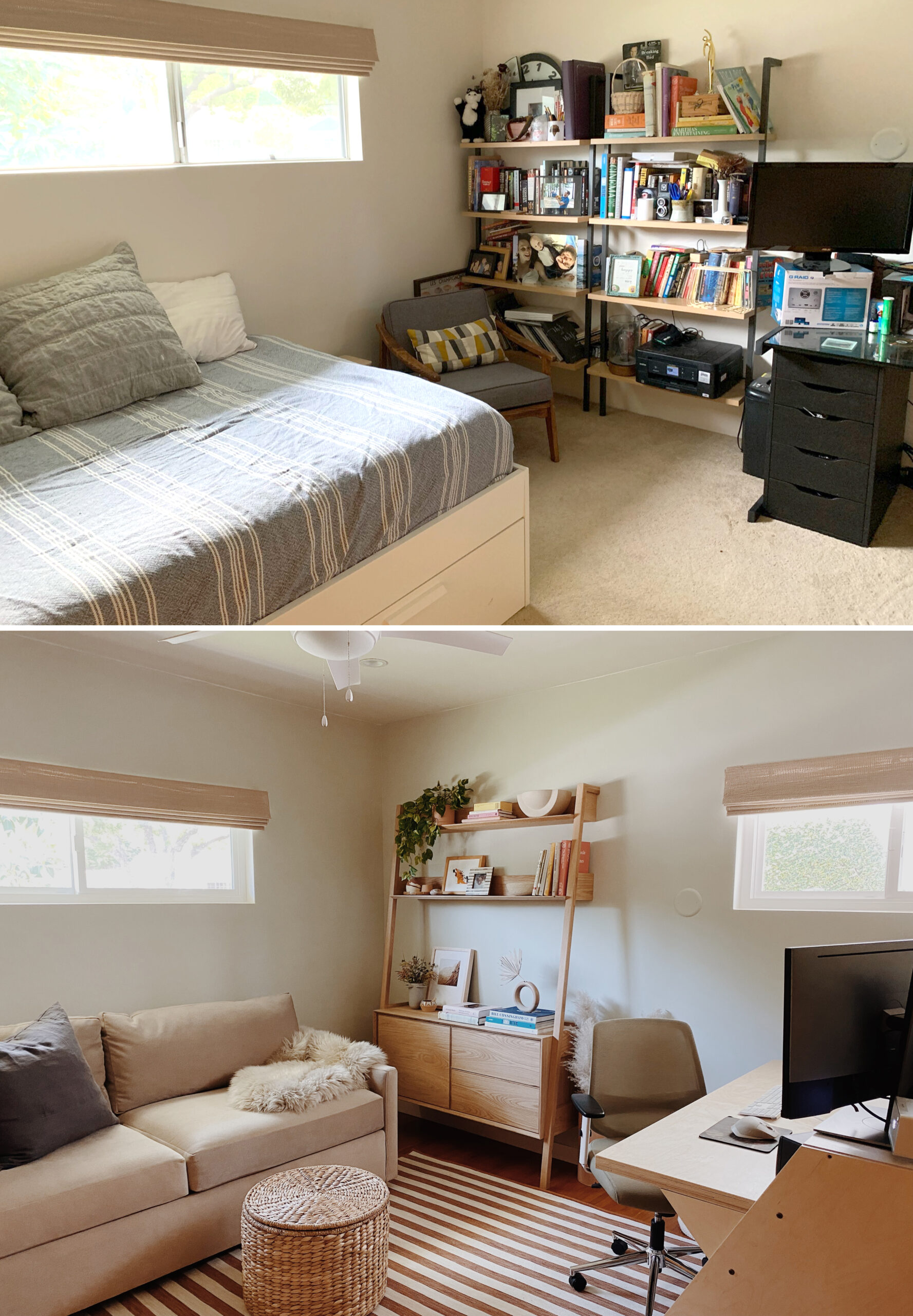 ahhh i love a before and after! obviously a huge change is the floors, my SIL ripped out all the old dirty carpet on her own, and then she redid the baseboards! the floors are in surprisingly decent condition and it just makes the after shots look so much better haha.
the paint color is "silver sage" by benjamin moore. i love a sage room, the paint made the room feel so much more finished.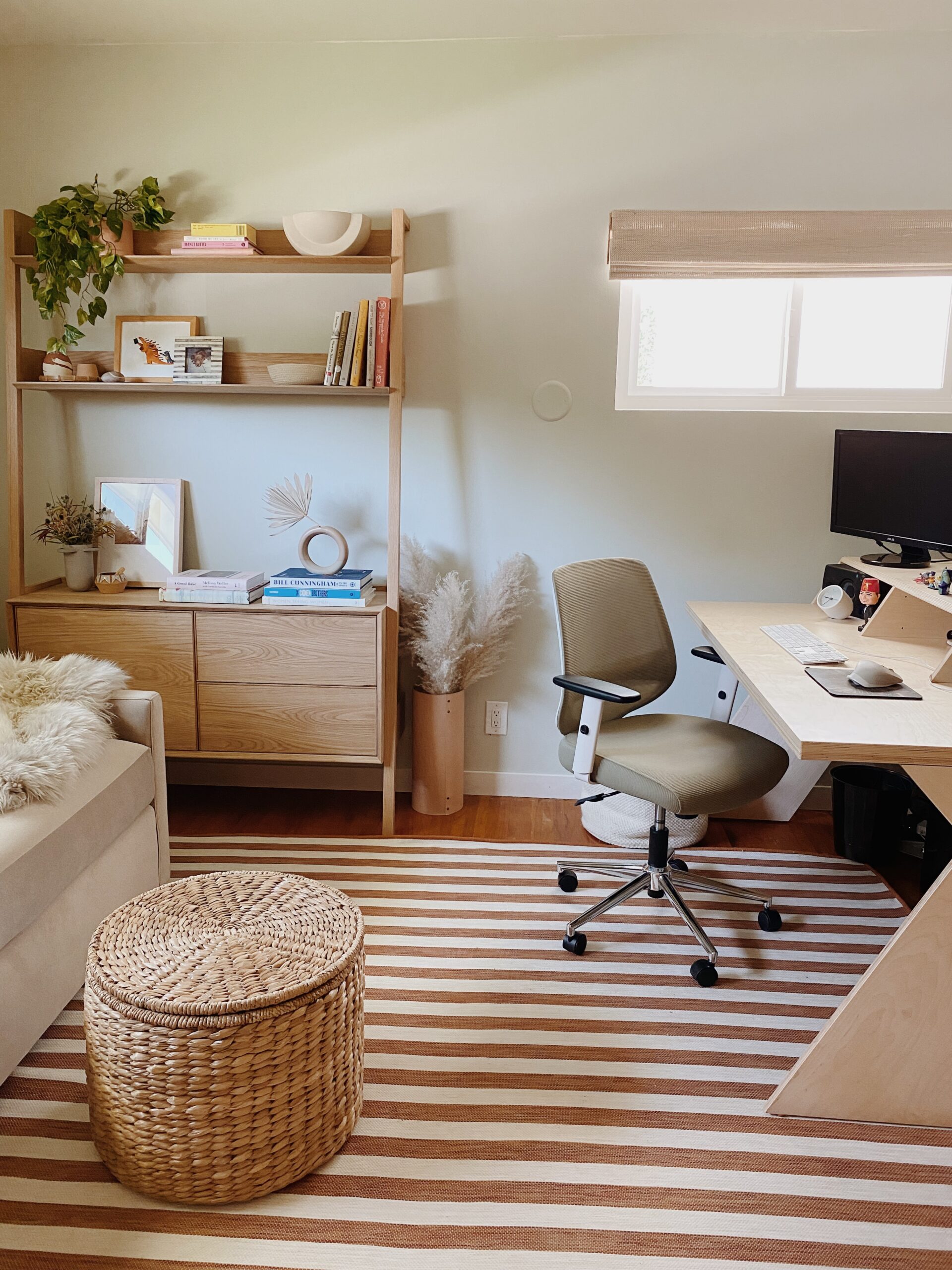 the most massive change has gotta be the desk area. we moved the desk to the other wall so that the clutter wouldn't be so visible when you first walk in, but the desk itself is soooo much more handsome than what we had before. it's actually a sound mixing desk.
having three monitors and still looking pretty good is a feat!! in retrospect, i wish we'd come up with a storage solution to hide the equipment below his desk but since the desk looks so much better i actually don't think it's that noticeable.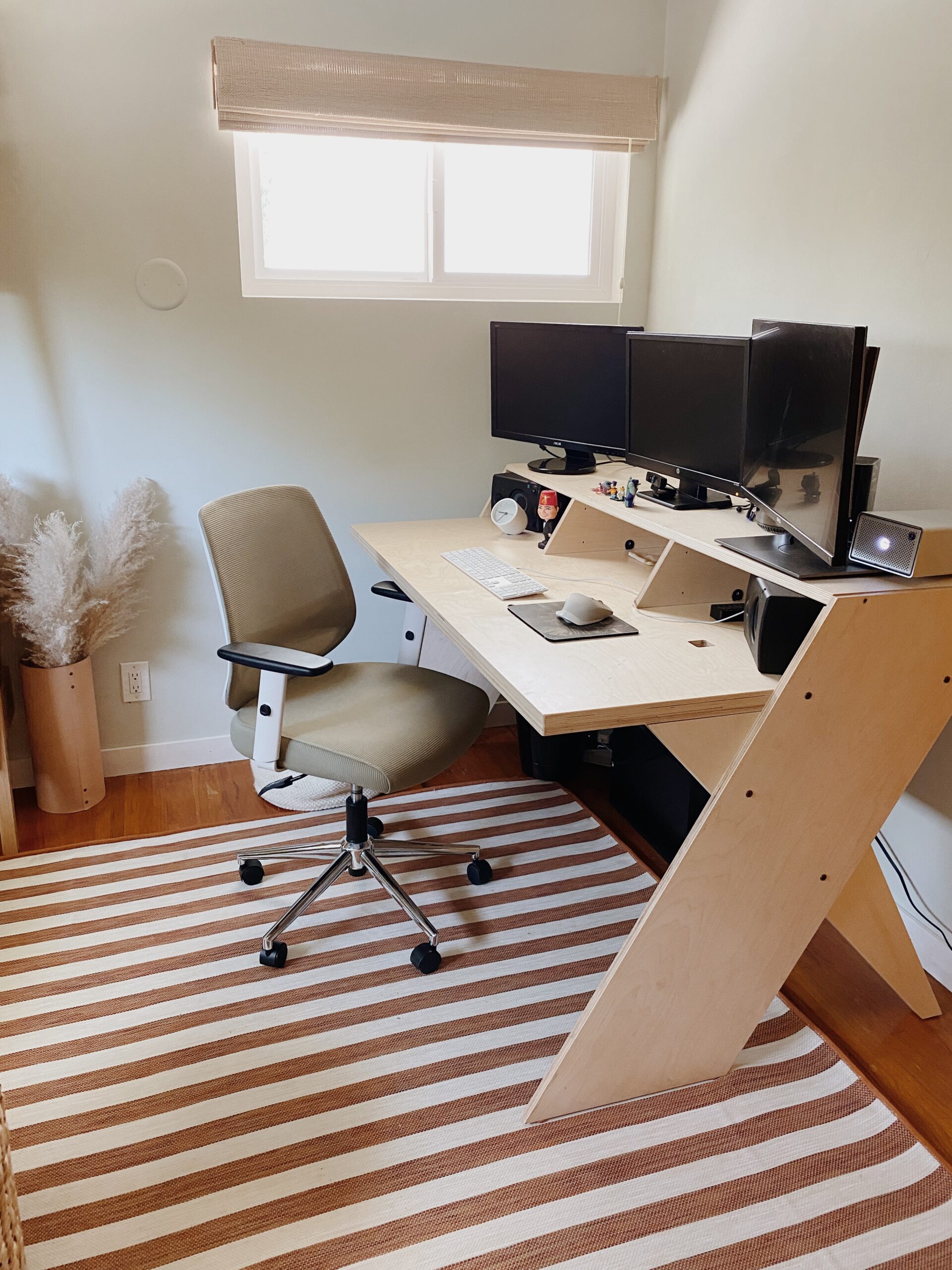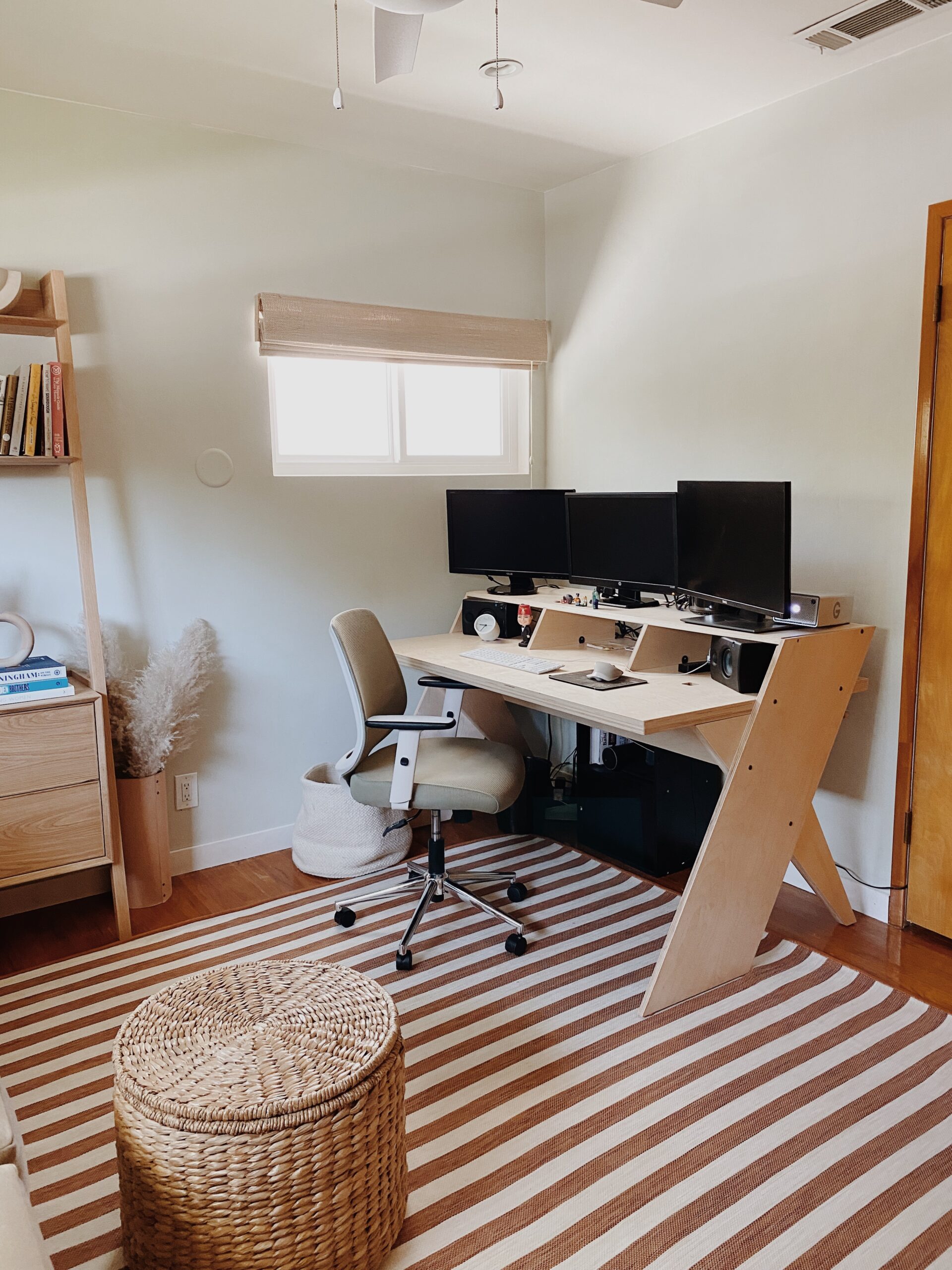 we got a flatwoven rug so that his chair could slide around comfortably, and the pop of the stripes looks so good in here.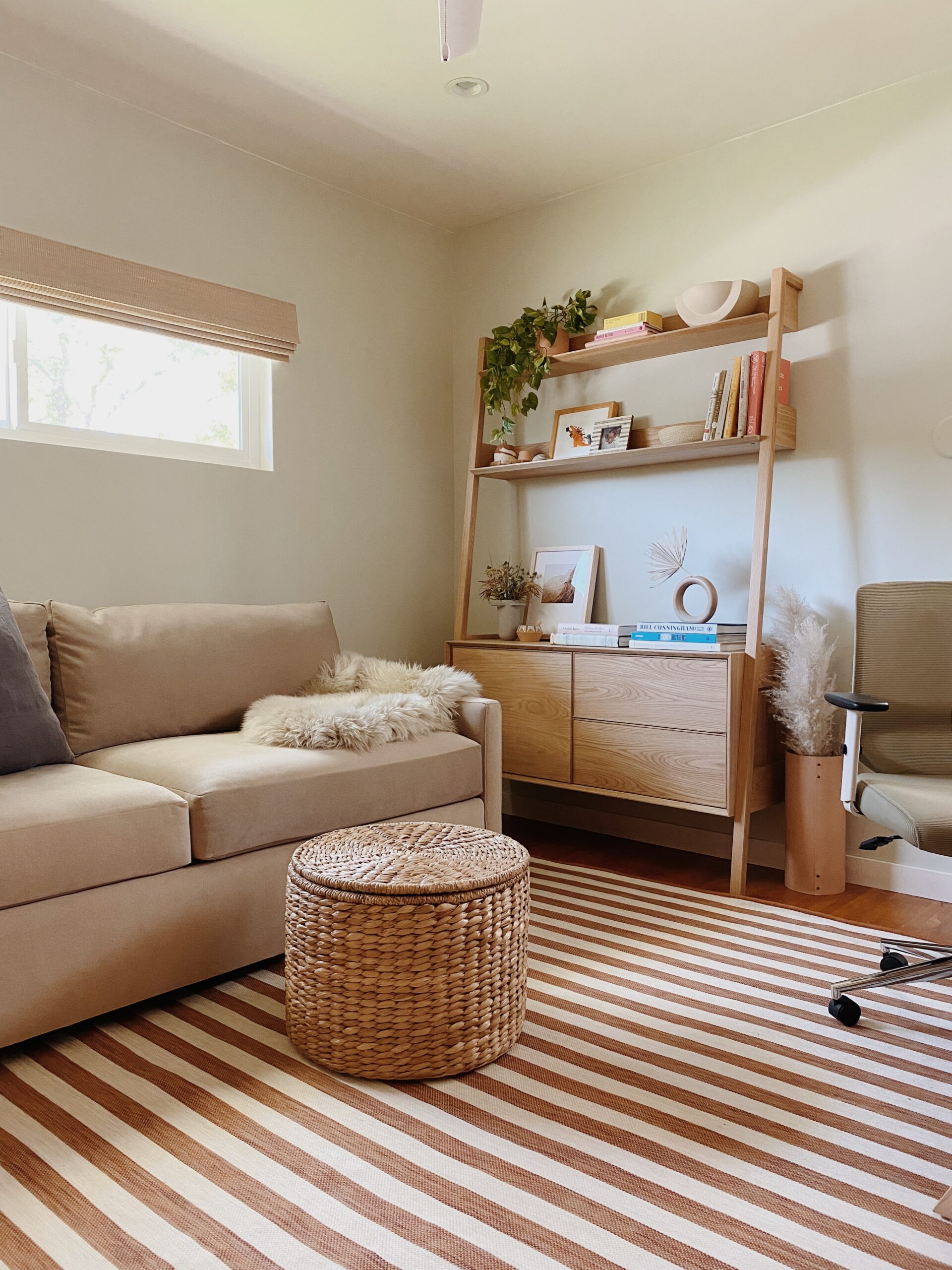 since my brother now works here full time as an editor, we decided to make the sofa area more like a living room, in case he has someone from work sitting in. the storage ottoman stores extra bedding for the pull out couch.
we had the sleeper sofa custom made by the joneses. they're local in LA and they do custom sofas and sectionals, they can convert any couch they have to a pull out one!!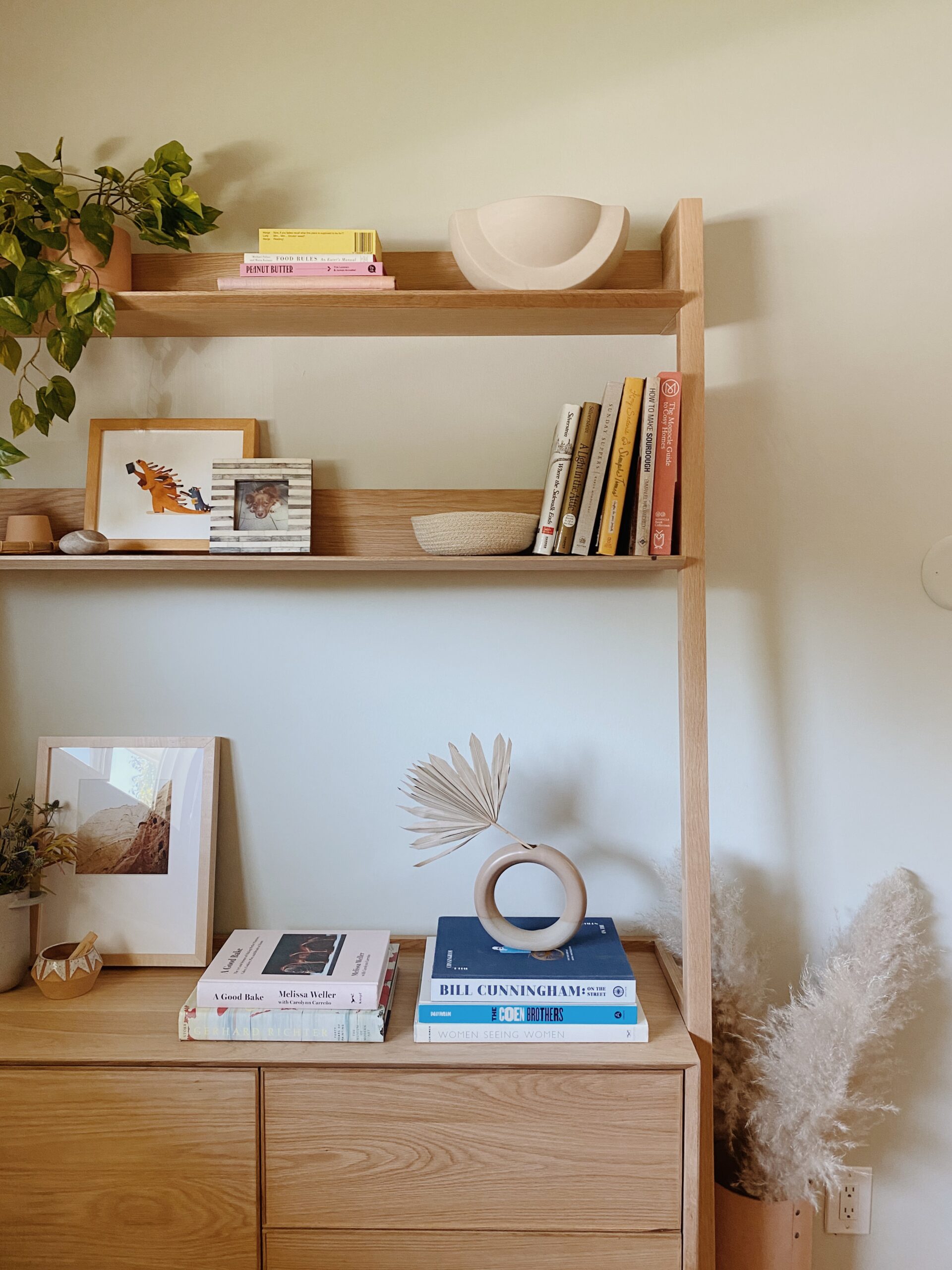 the cabinet is sooo handsome. it's pretty large and fit this extra space we had so perfectly. obviously since it's all open i styled it, but in the drawers and cabinet, they can still hide away a decent amount of stuff.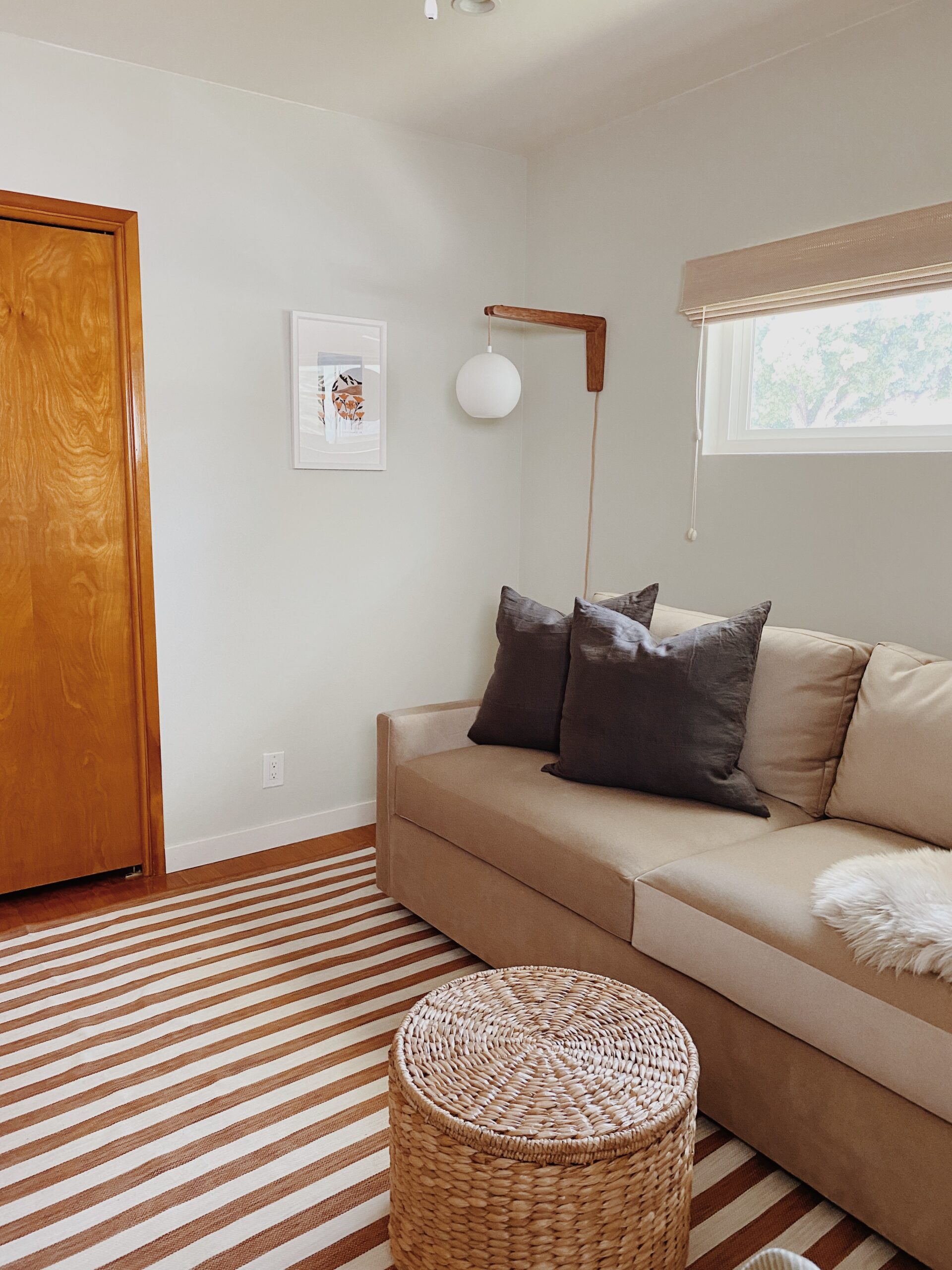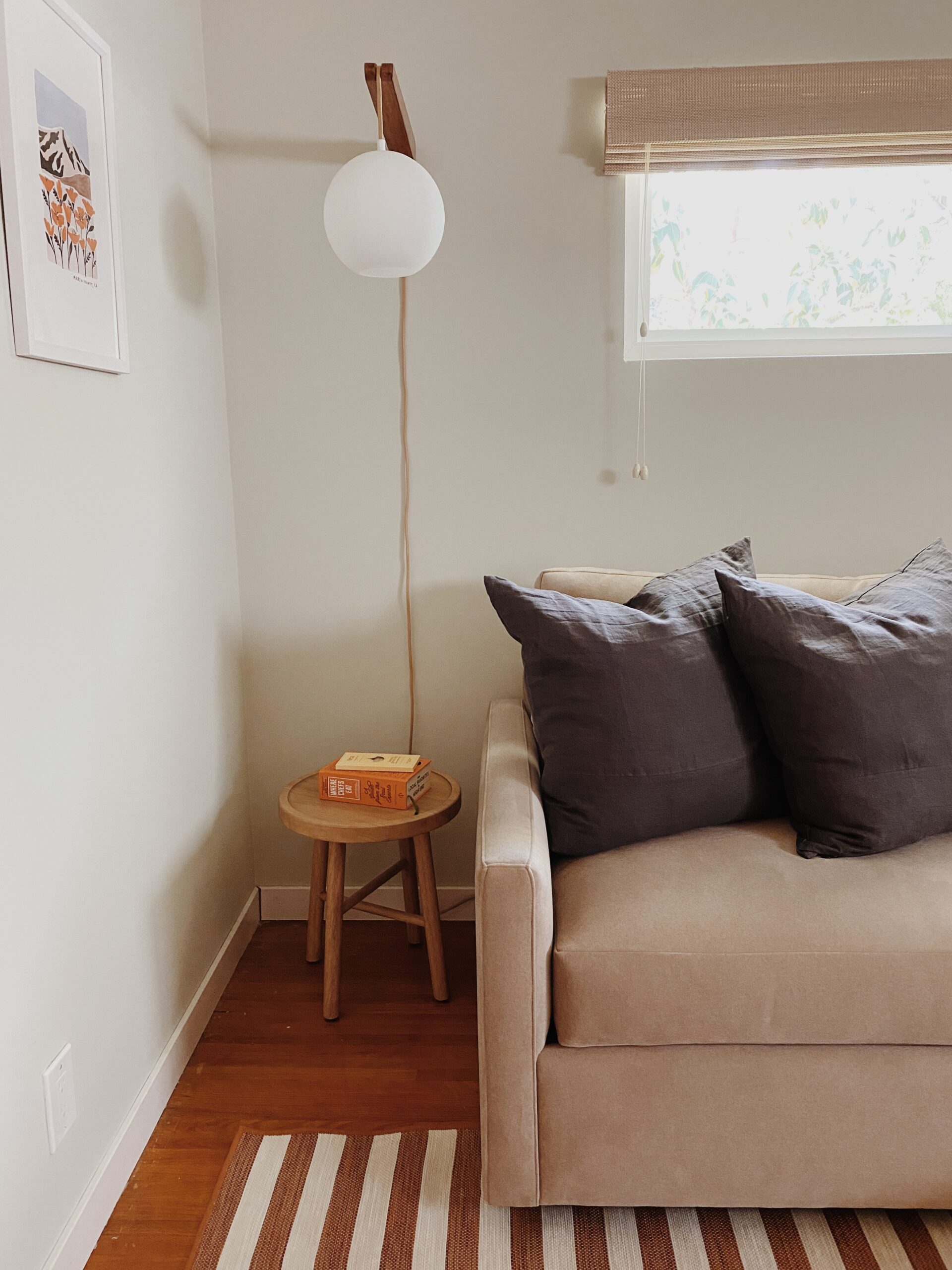 we started this room redo over half a year ago, so a few things including this beautiful sconce are sold out now 🙁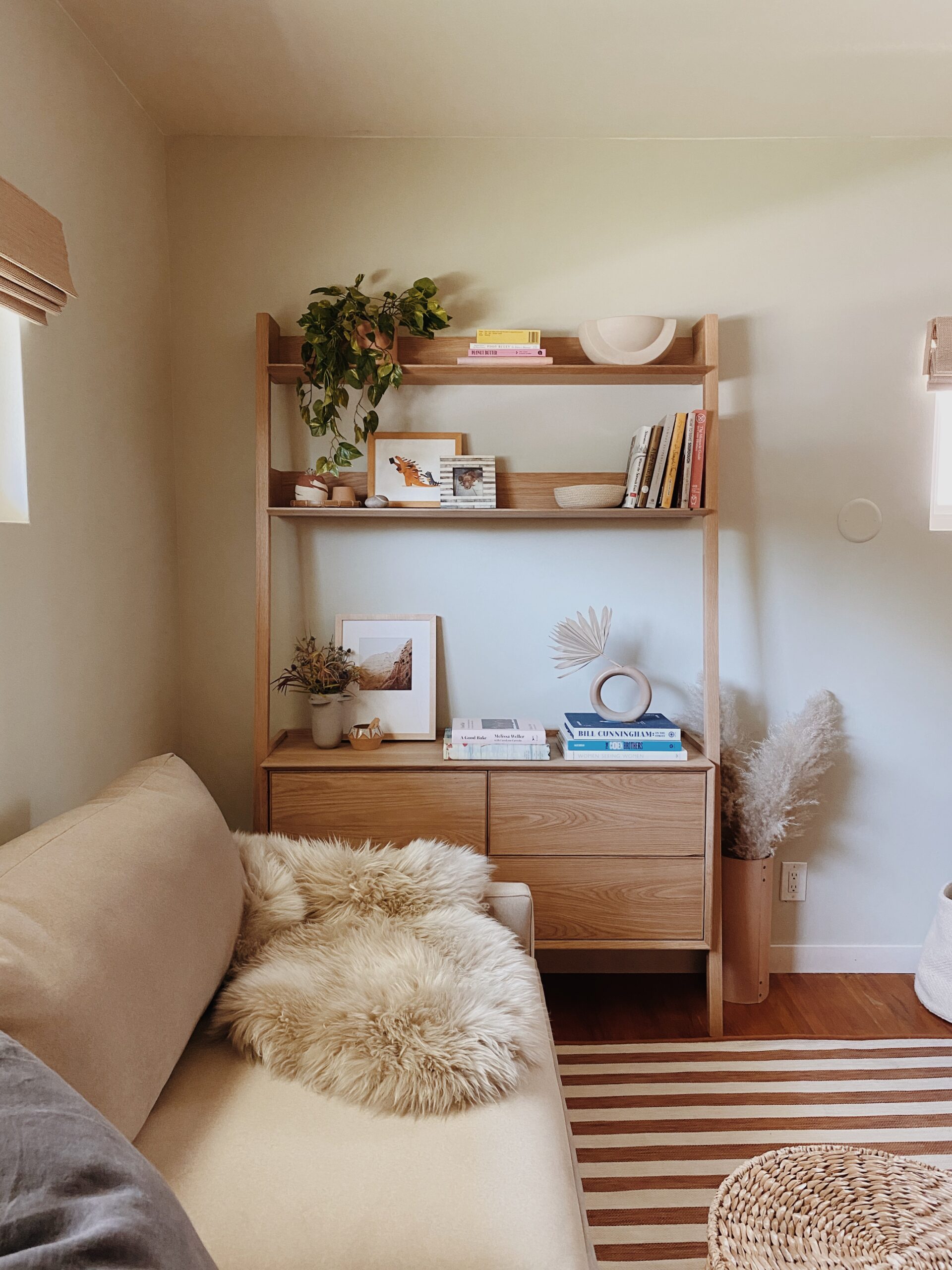 i'm so proud of how this room turned out, what a satisfying before and after if i do say so myself!!!
---
SOURCES :