how soon is too soon to decorate for the holidays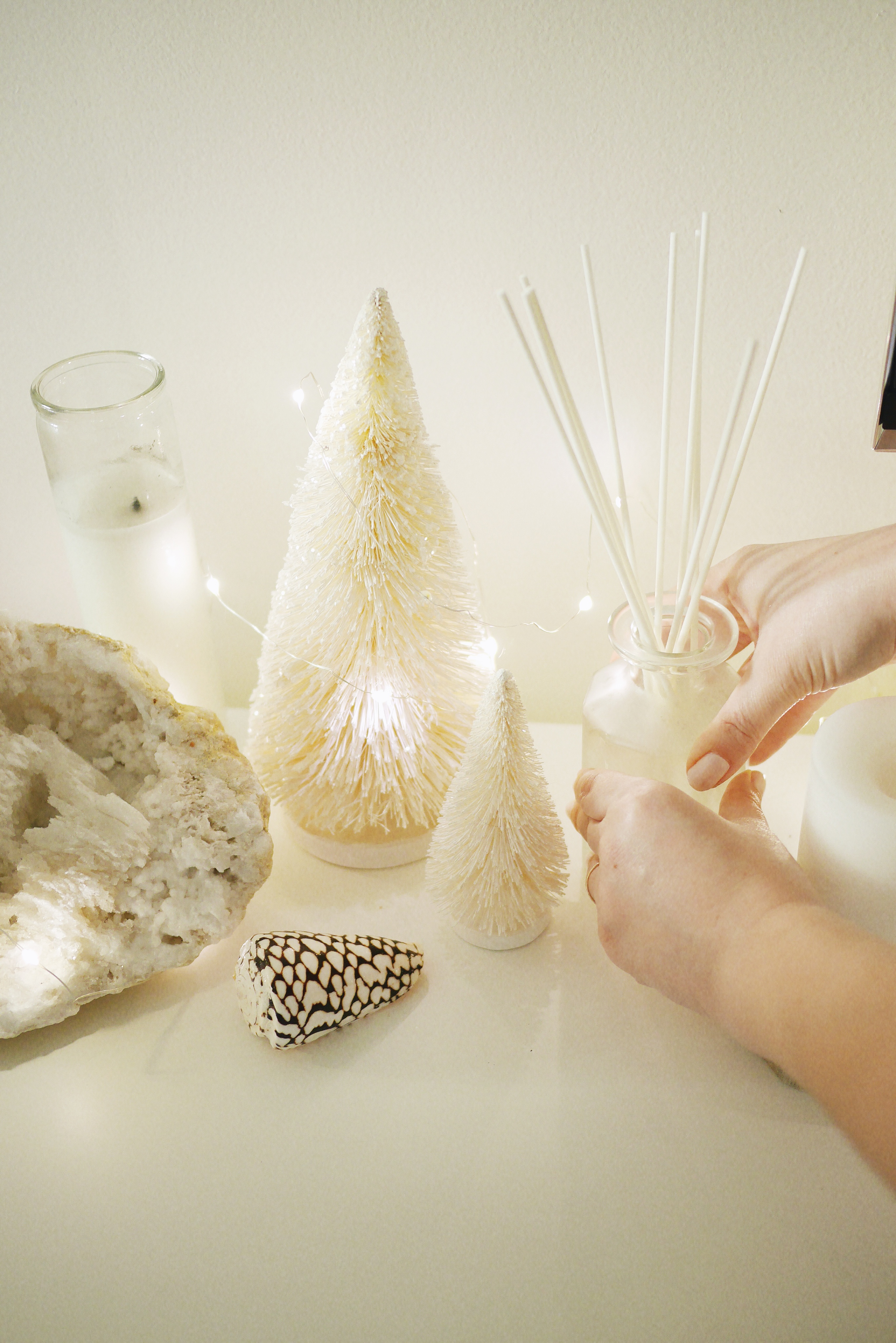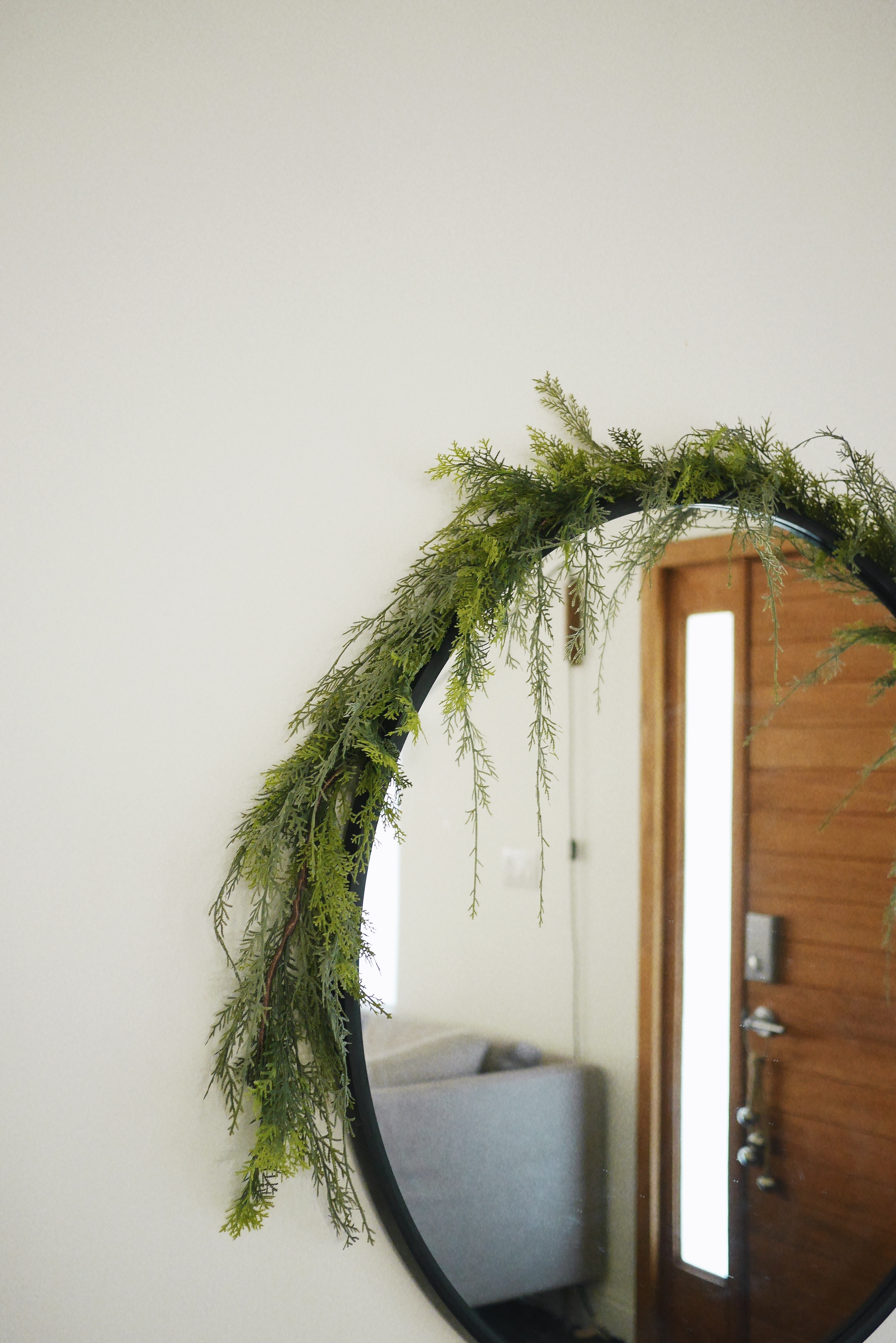 honestly if it were up to me, i'd probably have my holiday decorations up for six months a year, but that's borderline crazy, right? we all know that most people don't get their tree until the weekend after thanksgiving, but that is just way too late for me! so instead, i pretty much go for it as soon as halloween is over. two months of christmas is not even enough, but it's way preferable to one!
i partnered with pier 1 to "prematurely" decorate, they have loads of unique holiday items for decorating and entertaining at really affordable prices, and they were the first place i went when i became an adult and needed ornaments for my first grownup tree.
if you have a spouse or roommate who doesn't believe you should decorate until after thanksgiving, first of all they are wrong. second of all, here are my tips for convincing them (or doing it anyway but without getting in trouble)…
do it slowly
day by day, throw some twinkle lights up around a doorway or window frame and make sure they're turned on in the evening when they get home. the vibe is instantly warmer and it's undeniable. we also wrapped our fiddle tree with them, i love a festive potted plant! (and you can get a remote so you don't have to bend over).

add little accents everywhere
once you've hooked them with that cozy romantic lighting setup, add more and more and add some garlands too! i love a garland around a window or shelves, and i love how this faux one looks wrapped around our entryway mirror. (here's another option!)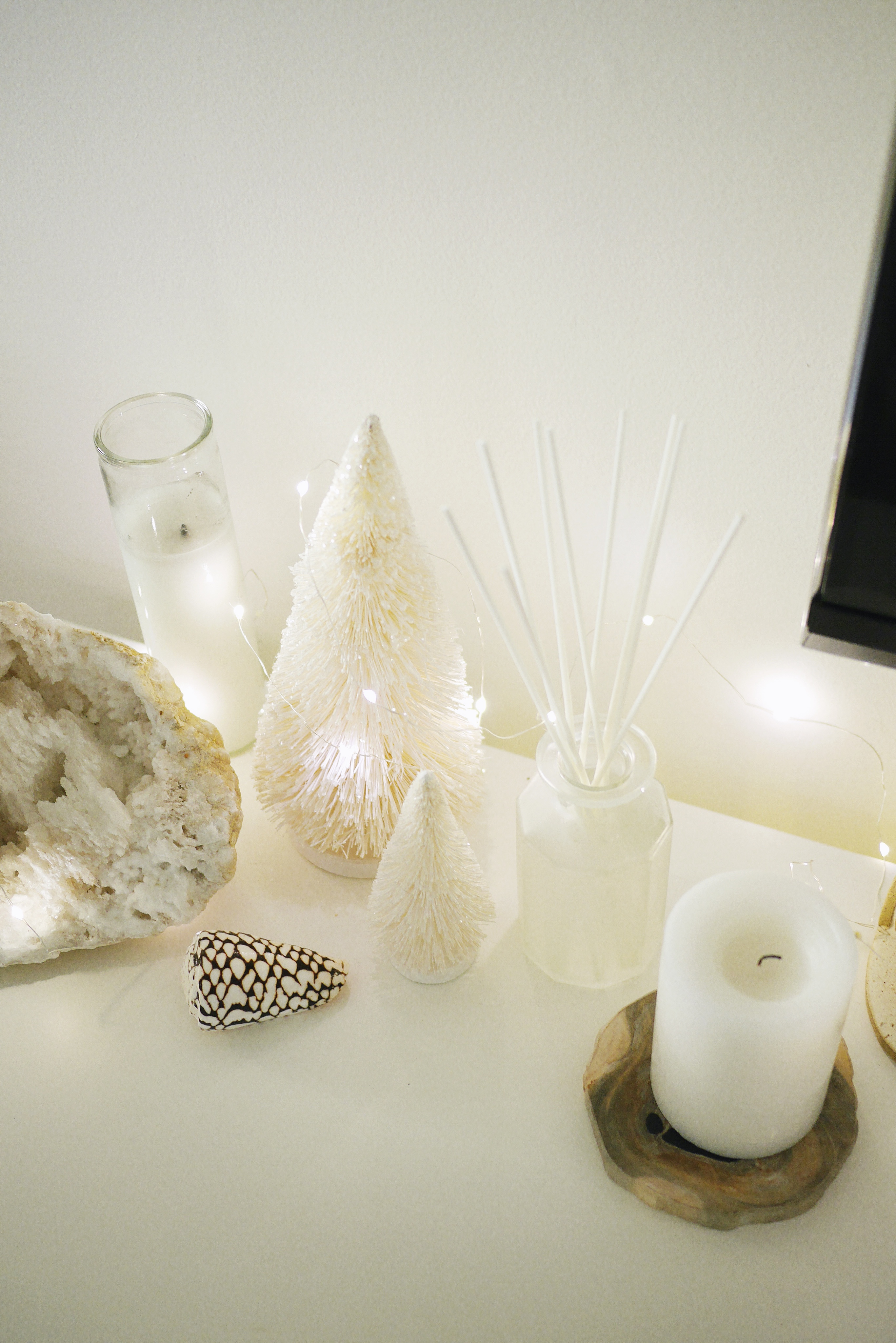 scent is so important!
especially true if you're using a fake christmas tree, stock up on some scented candles and reed diffusers and get the house smelling like the holidays. when they walk in, they'll get in the spirit. i also looove petrified wood, so i picked up these large coasters to use for candles and holiday cocktails.
play christmas music
don't be annoying about it, but just have it casually playing in the house. and make sure it's music they like (i don't know about you but most of the boys i know don't actually like listening to mariah carey on repeat). and speaking of sounds, get them in the spirit with jingle bells too. i love this jingle bell door hanger so much, i don't even mind if it wakes up the baby from his naps.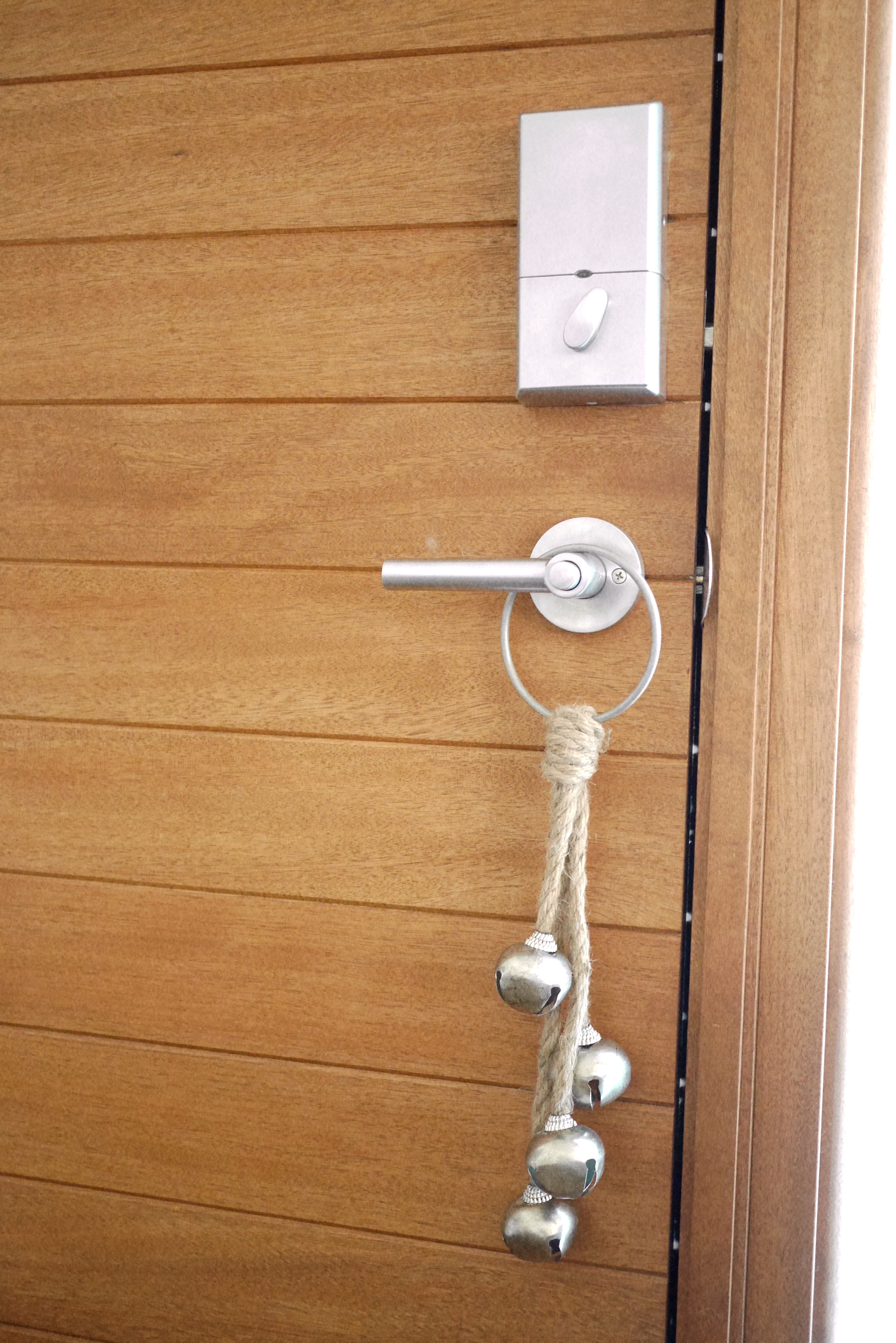 surprise them from the outside
hanging a mini wreath is v low maintenance and when it's faux you can keep it around all year and hang it up on november 1st no problem! there is also no argument with faux trees and garlands and wreaths that they won't last until new years, i've always hated that argument. i also added these cutie LED pyramids, which look so cute and cozy at night. (i'm using the small size and the medium size)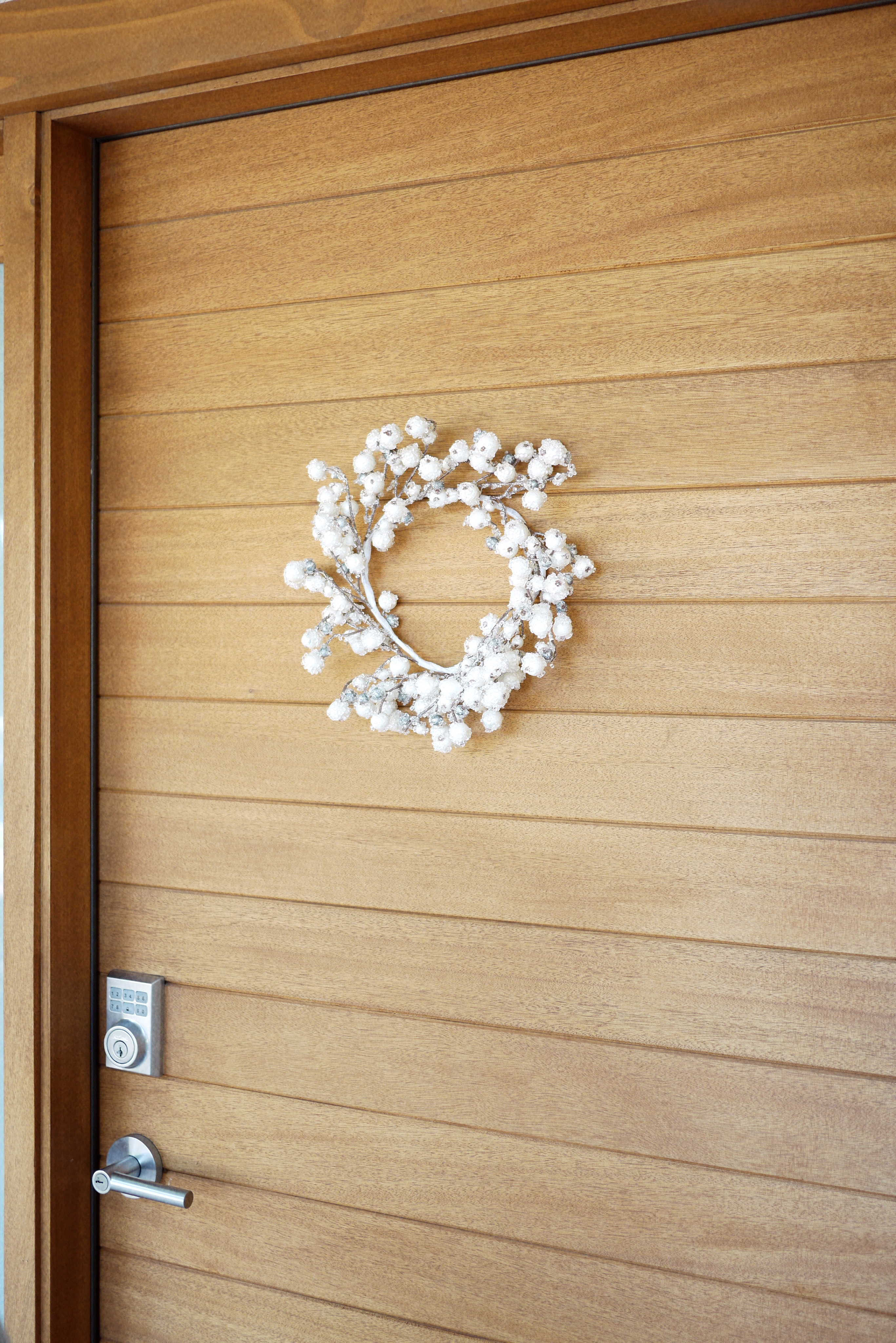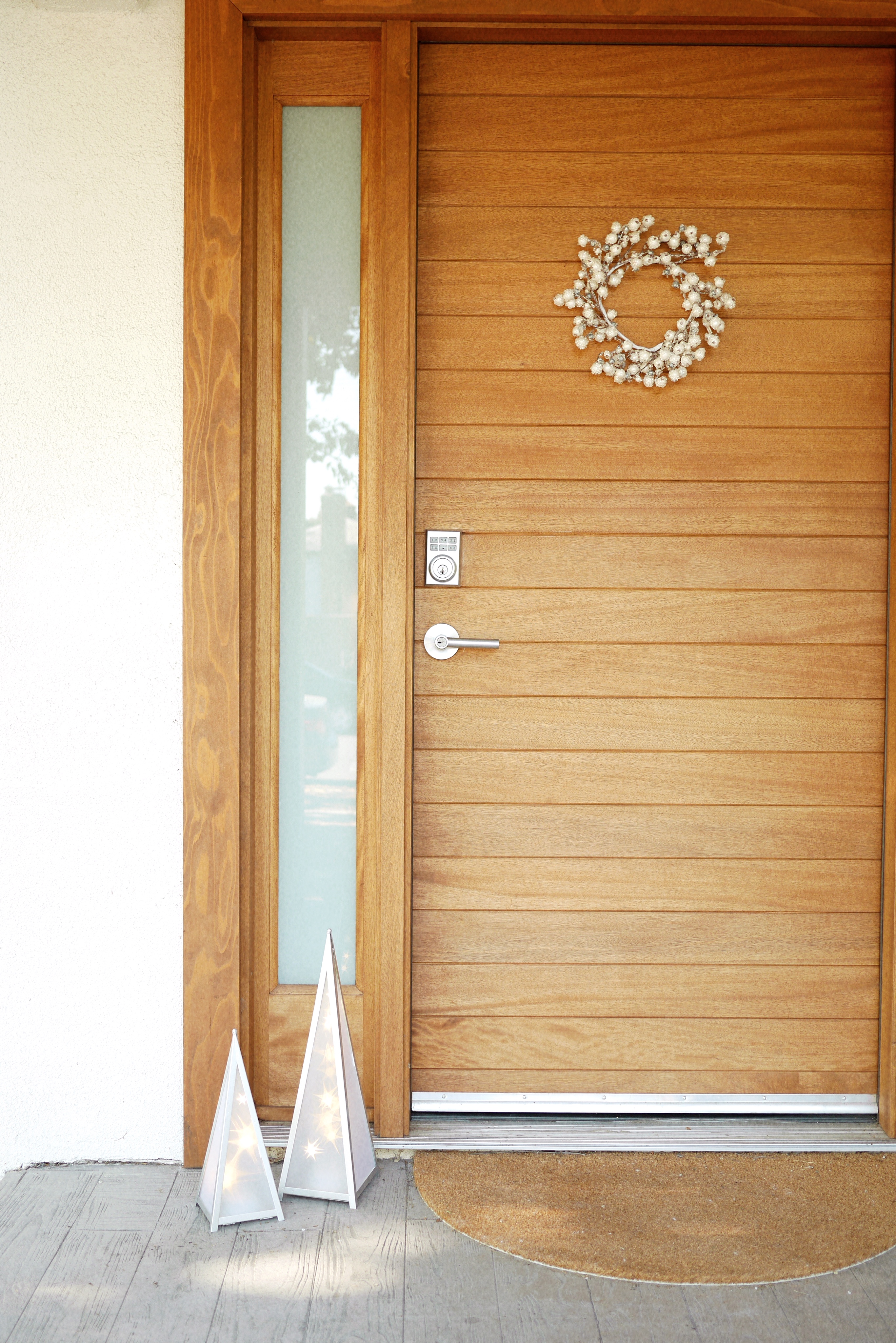 don't worry about judgement, get a fake tree
ok this one is totally personal preference, and this is actually our first year with a fake tree because gid has always protested. while i do miss that amazing permeating pine scent for sure, you can set the tree up immediately, and once they get home and there's a tree sitting there setup — they're out of luck! the other part i love is that it'll last through new years, no dead tree to worry about.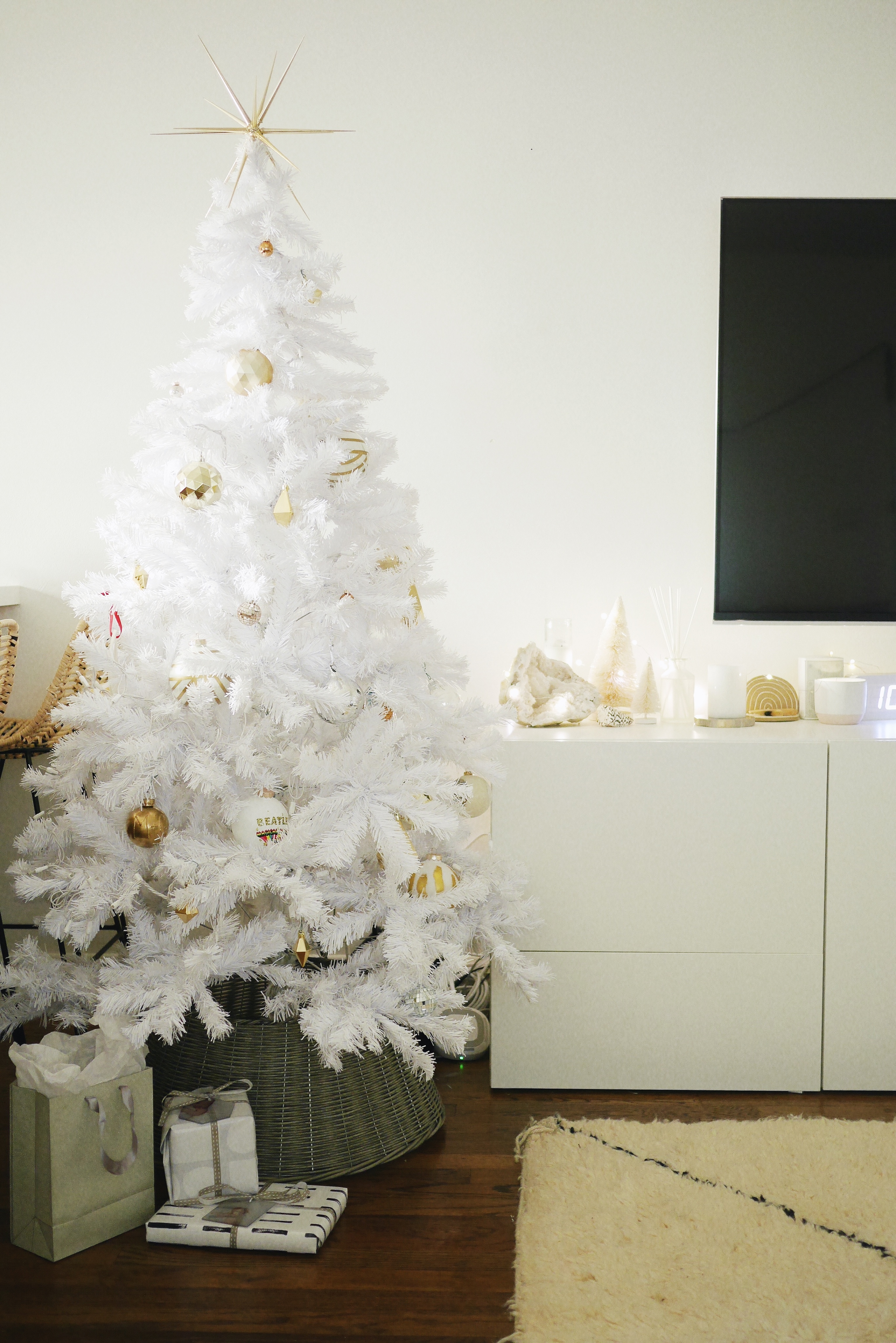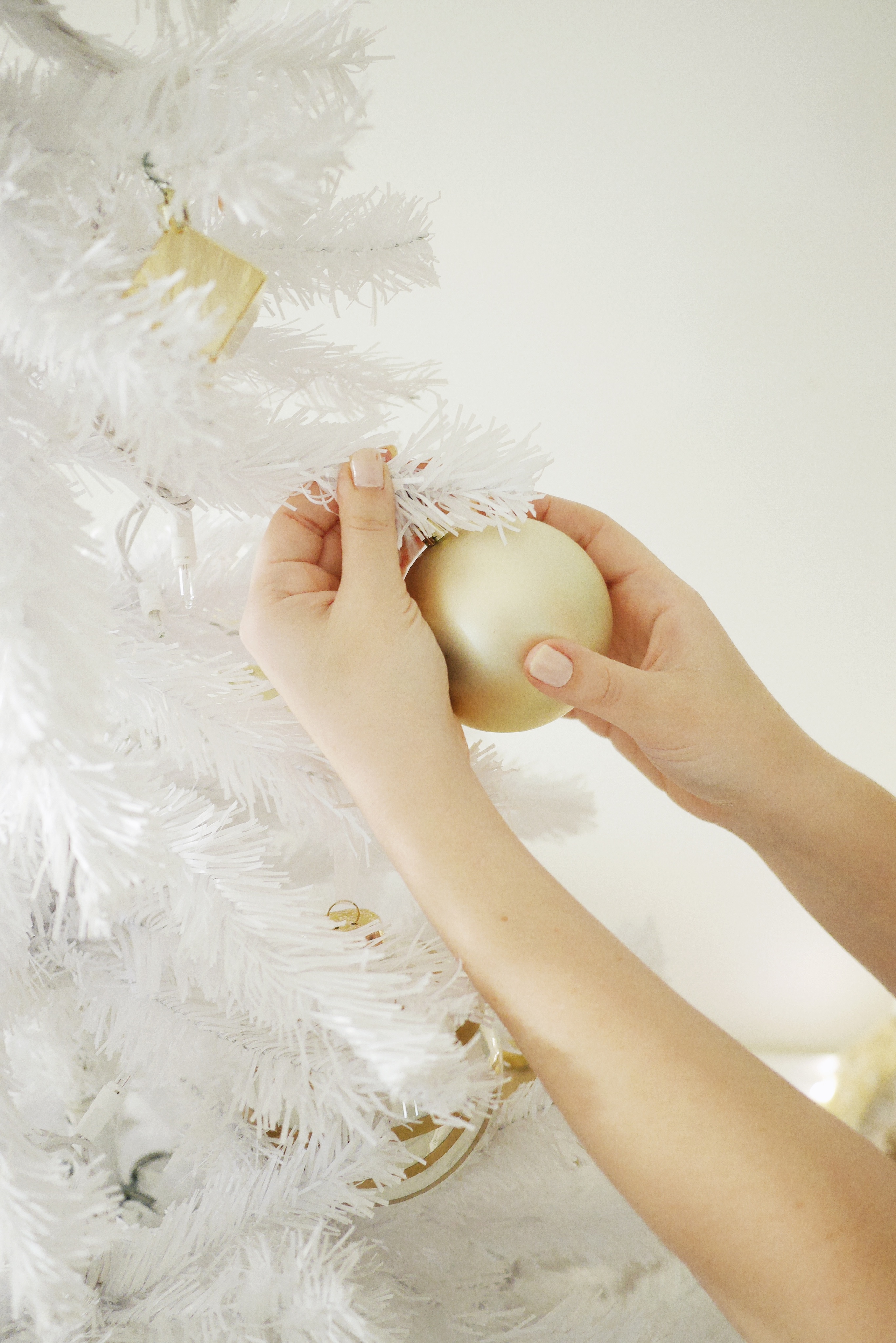 they'll quickly realize there's no reason to put up a stink once they're in the full on spirit, so you win! and if you haven't decorated yet, what are you waiting for? get to it!
this post is in partnership with pier 1
all opinions are 100% my own