diy modern and very cool cooler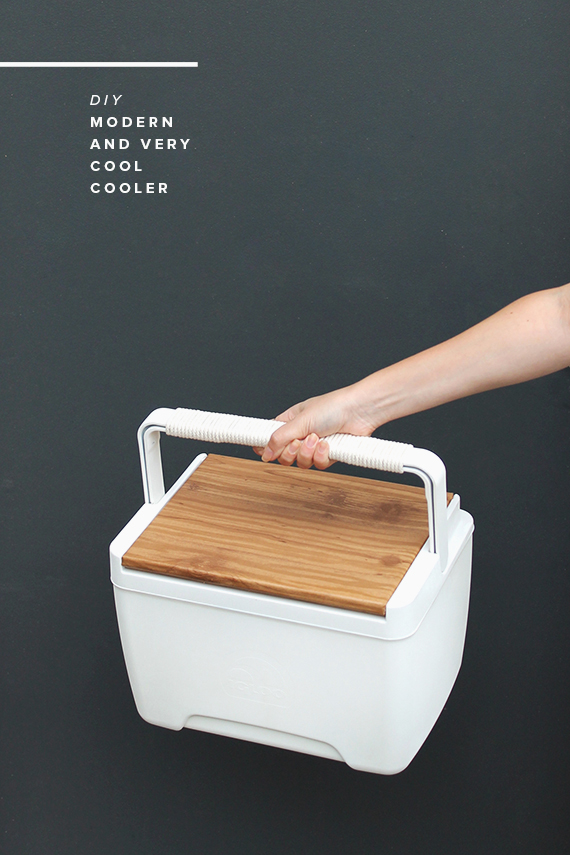 well, just like last year, and the year before that — we're throwing ourselves a little birthday picnic for our shared birthday week. so of course i have to make a thing or two. (last year i made the picnic blanket)
we decided a drugstore cooler is something in desperate need of a makeover – so cher and i got together, i mean gideon and i got together to do that. (that's a really dumb clueless joke. i think you know that.)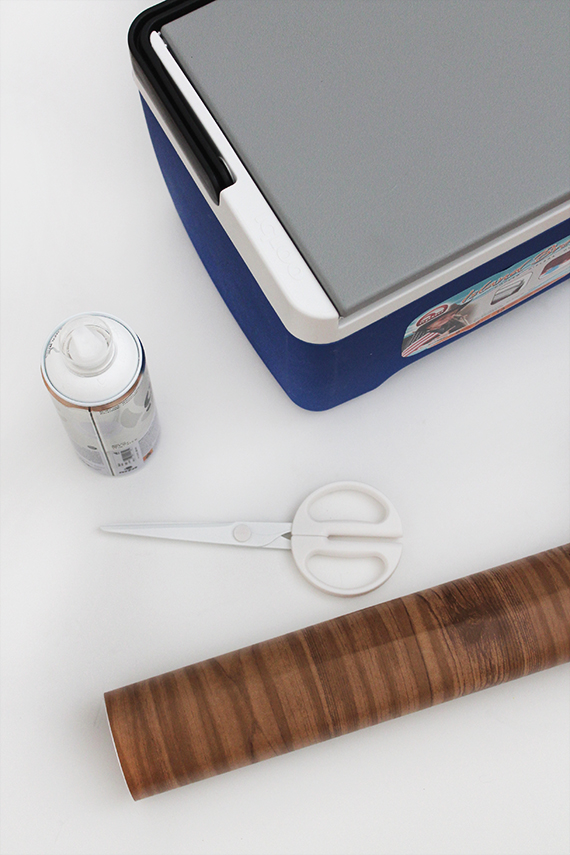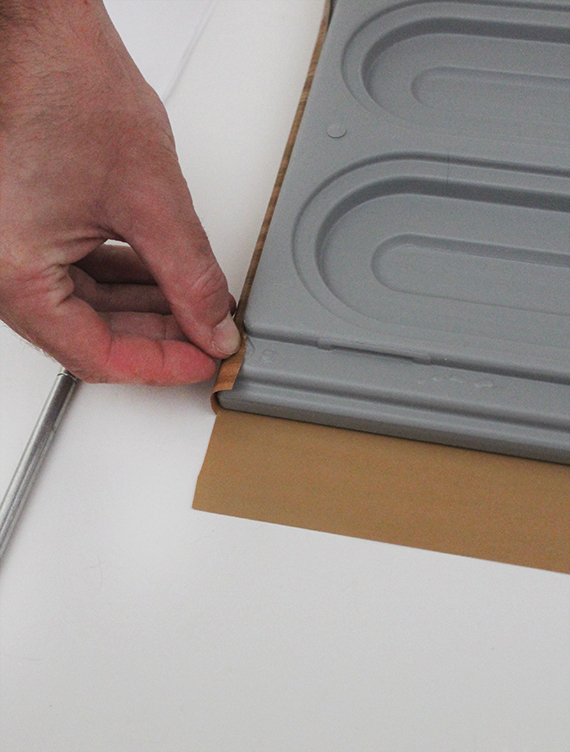 01 | unless you get a white cooler, you'll want to spray paint away the bright blue. do plenty of coats until you're happy with the color.
02 | once it's the color you want, spray it with like half of a dozen light coats of fixative. like until you feel like you've gone insane.
03 | cut a template out of the contact paper for the top, gently fold corners and secure all edges with super glue. do a couple thin layers of mod podge over the entire surface.
04 | spray your top with a ton of shellac too. we wanna protect this thing right?!
05 | once your handle is spray painted and fixed (unless it came in white you lucky sob), you can tie a canvas rope around to make it extra pretty and handle-y. i wanted to do some sort of fancy braiding, but i also didn't know how. so we tied it around and secured the edges with super glue. clamp the end after gluing for 20 minutes to get it nice and tight. then wrap it as tightly as you can all the way down the other side, and glue and clamp again. the edges are pretty hidden on ours since they're on the bottom.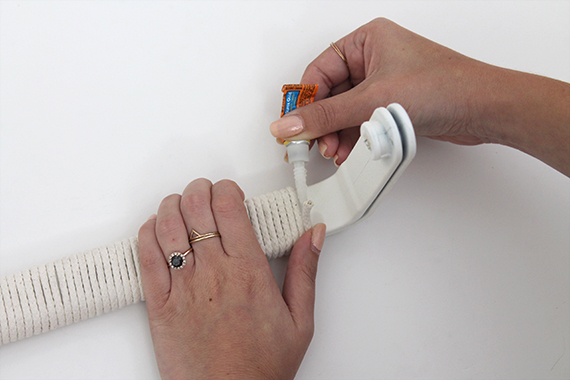 disclaimer : i don't really know how long it will hold up for, but i can let you guys know if you wanna know. because the top is contact paper, it might not be the most waterproof thing in the world, but i just don't recommend sitting drinks on top of it is all. if you use your cooler like a normal person and not a wild animal, you should be a-okay!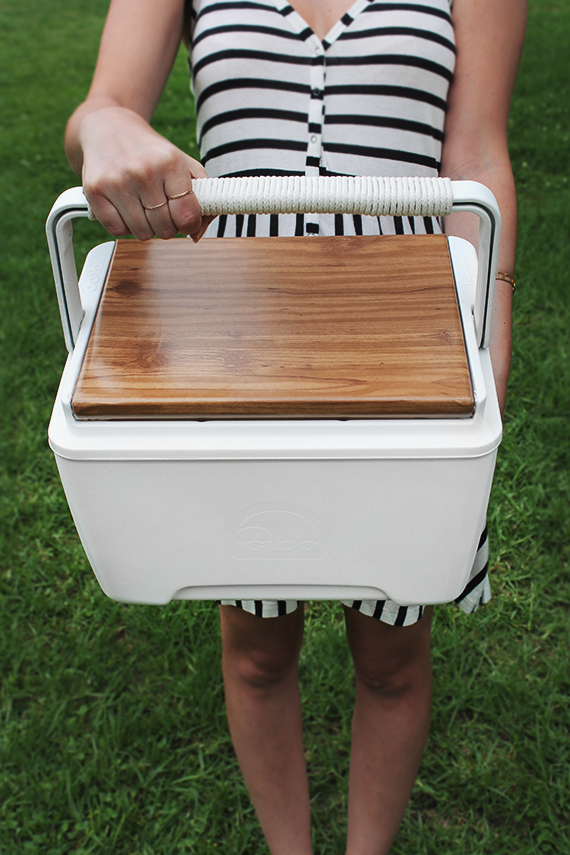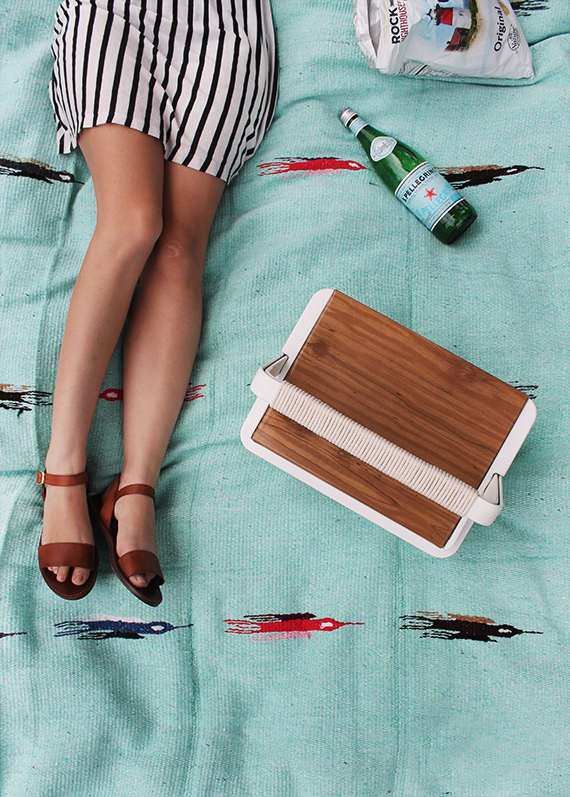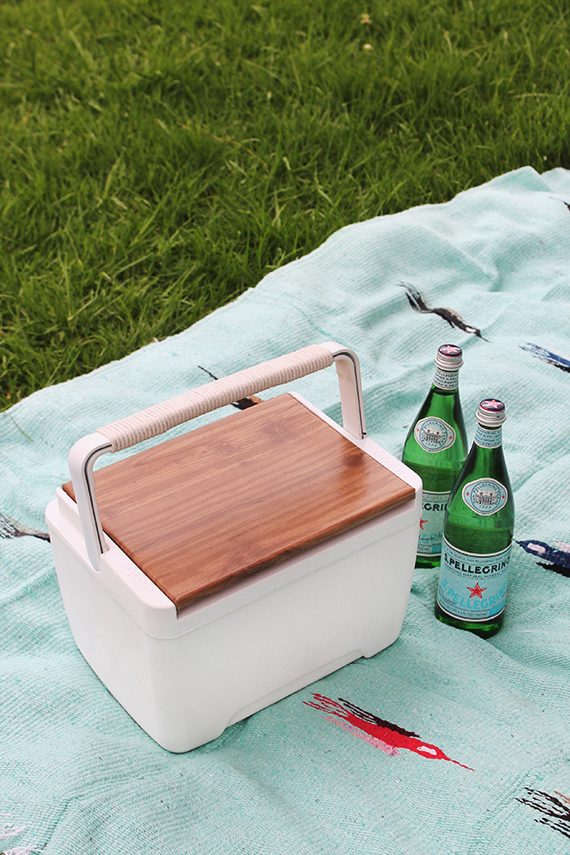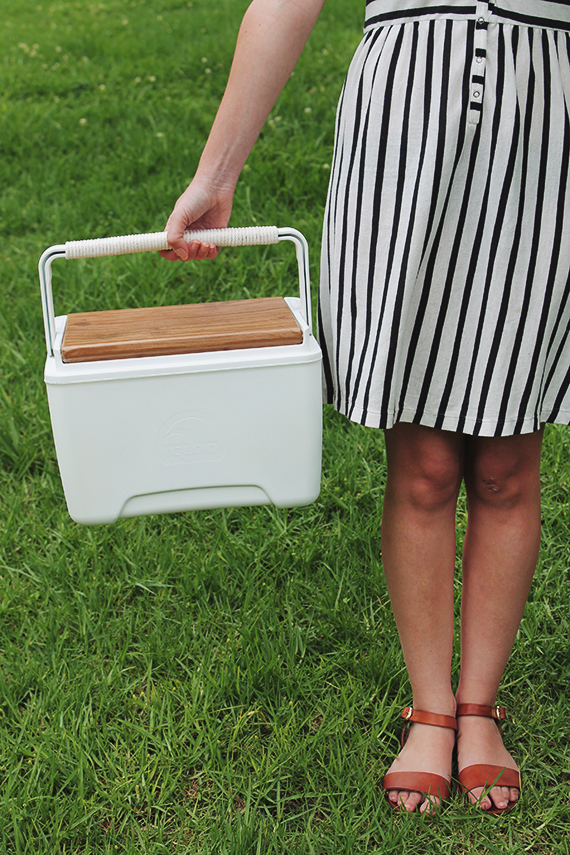 that's the first time i've shown my crazy knee on the blog. i ran a moped into a car on my birthday 10 years ago and still have that gnarly scar. but enough about me – go have a picnic!