holiday gift guide : for the WFH-ers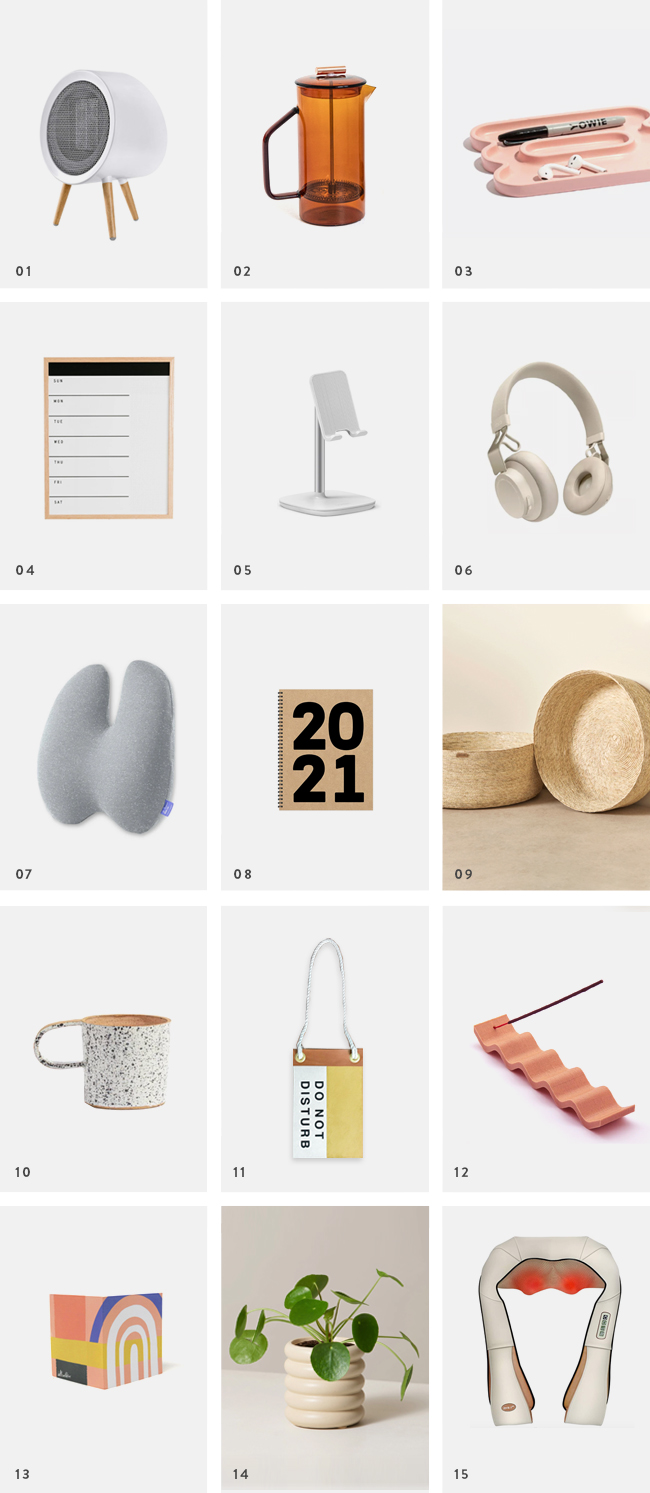 a lot of people who still are lucky enough to still be employed these days are working from home, so i put together some high–low gifts that would hopefully be helpful to those who are behind a desk all day. trying to do more "2020" themes this year so obviously a work from home gift guide was essential.
---

01. a good looking little space heater!
02. a beautiful french press for the WFHer who wants to stay at their desk and sip coffee all day
03. a really cute little catchall tray that would make the perfect gift for most people
04. a modern and minimal dry erase calendar that is so useful!
05. i got a phone stand for facetiming and it's sooo useful
06. beautiful bluetooth headphones to keep on for privacy even when you're not on a call lol
07. a back relief lumbar pillow for probably everyone (kinda looks like a tooth right?)
08. really cool designed planner, another perfect easy holiday gift
09. i love a beautiful basket for corralling anything on a desk, these are always useful
10. you can't go wrong with a beautiful mug because you can never have too many
11. in case they need some extra privacy, a cute door hanger for announcing so
12. for setting a nice work vibe, a pretty incense holder and maybe gift with a pack of incense
13. the cutest little stick note cube, easy inexpensive gift idea too!
14. the most predictable office gift but how cute is this pothos and the pot it comes in?!
15. safe to say anyone sitting at their desk all day needs a massager pillow!!