holiday gift guide : for the self-care enthusiasts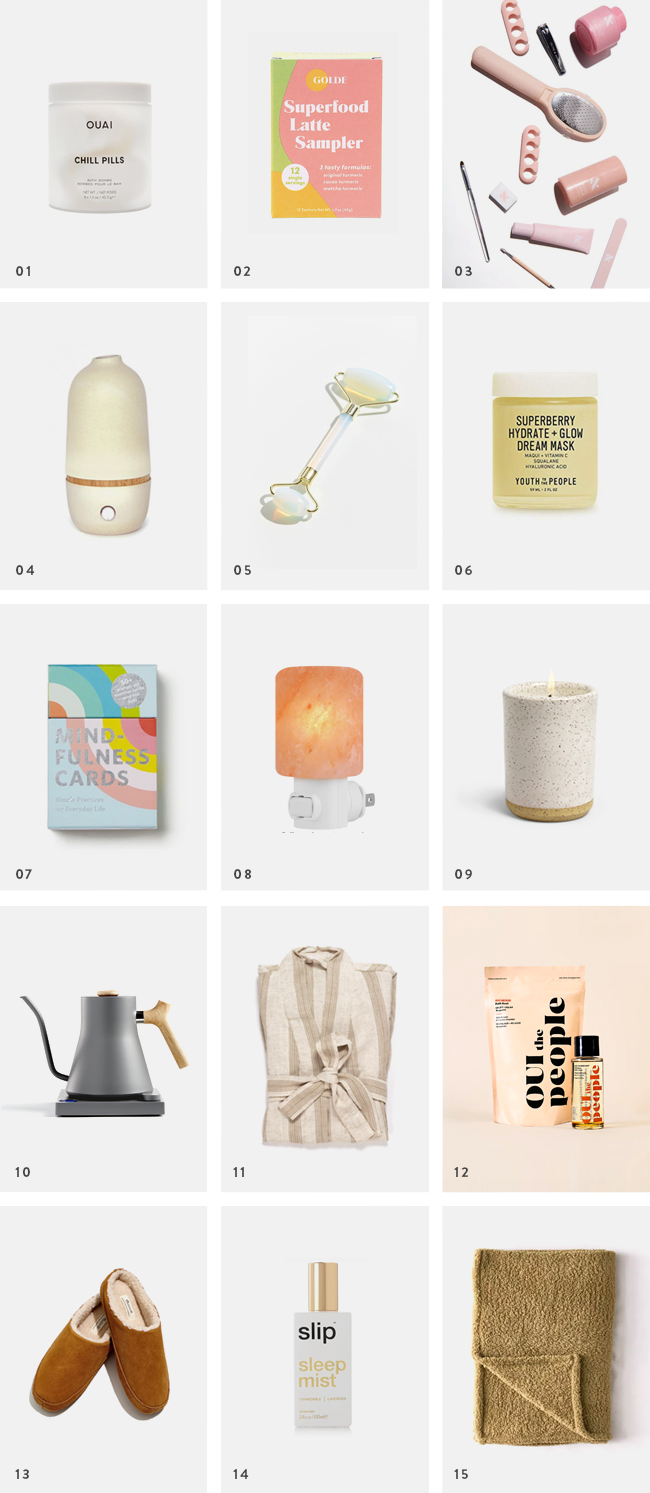 everyone is in the holiday spirit early this year, so i'll try to hustle on the gift guides as quickly as i can! first up is self care because it's the thing we all need to focus on more given the year we've had right?!
i know budgets are tighter this year, so i'm going to try to do a mix of high and low priced items!

01. jasmine and rose scented bath bombs designed to help you relax $30
02. because people who self-care love matcha and turmeric lattes don't they?! $22
03. especially nice during quarantine, this set has everything for at home pedicures $100
04. love the design of this essential oil diffuser by EKOBO $85
05. an opal face roller because it's pretty and people still seem to be rolling lol $40
06. hydrate + glow dream mask $48
07. these mindfulness cards are pretty and a good inexpensive gift too $15
08. salt lamp nightlight — so cute and would also make a good stocking stuffer $13
09. this norden candle is one of my all time faves, the scent is amazing! $55
10. such a gorgeous electric kettle! $169
11. i love a striped linen robe, feels like you're staying in a cool hotel $96
12. love the packaging of this bath soak and body gloss $83
13. i mean who doesn't want a cozy pair of slippers? i love the look of these ones $45
14. i love sleep sprays and this one is pretty and well reviewed! $32
15. i feel like i always include this throw blanket but thats because we love it so much (although it definitely declines in softness over time) $44