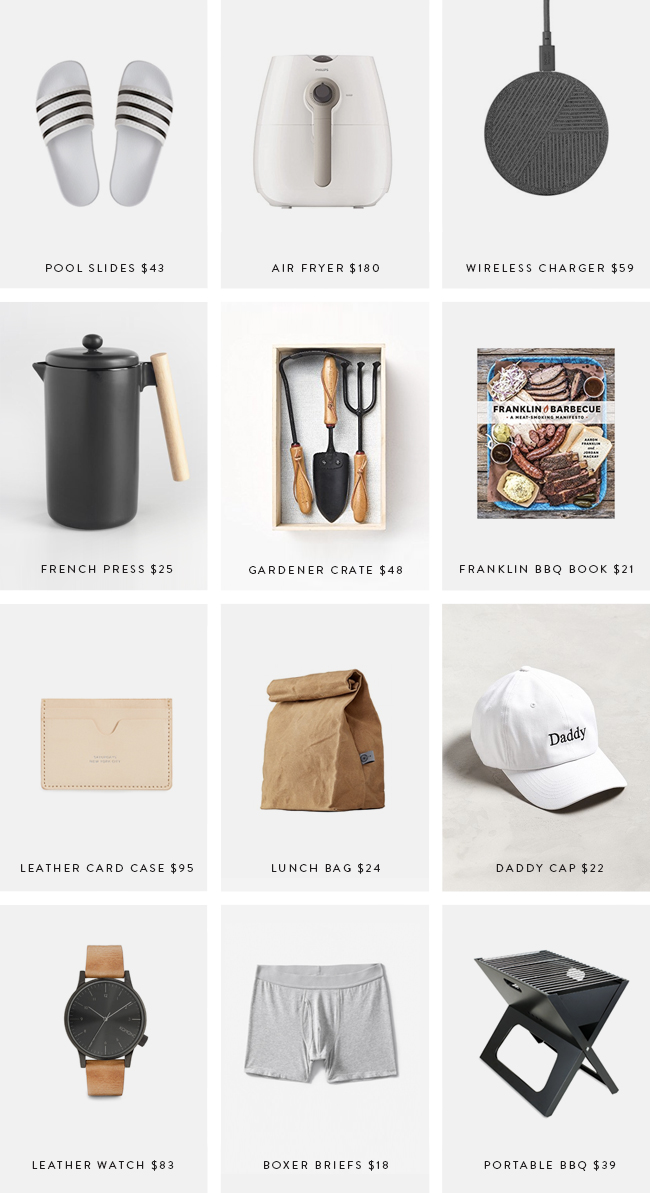 father's day is next weekend — and i too always struggle with gifts for all the men in my life. as easy as it would be to just get them a dopp kit over and over and over, guys don't seem to have the same appreciation for "just" pretty things, it seems like they need to be functional too. psh.
01. gid wears his pool slides to go outside daily — they are crucial!
02. all guys like fried foods, don't they?
03. guys also like to charge their electronic things
04. i love this french press so much i almost got it for myself even though i would never use it
05. this gardening tool set is so nice to look at
06. guys also like to eat bbq
07. i love the color of this leather billfold
08. a pretty way to pack their lunch
09. love this daddy baseball cap
10. some men love nice watches (mine doesn't though)
11. a thing most men won't buy for themselves but are in need of — new underwear
12. didn't i mention that men like to bbq?