holiday gift guide : for the jetsetter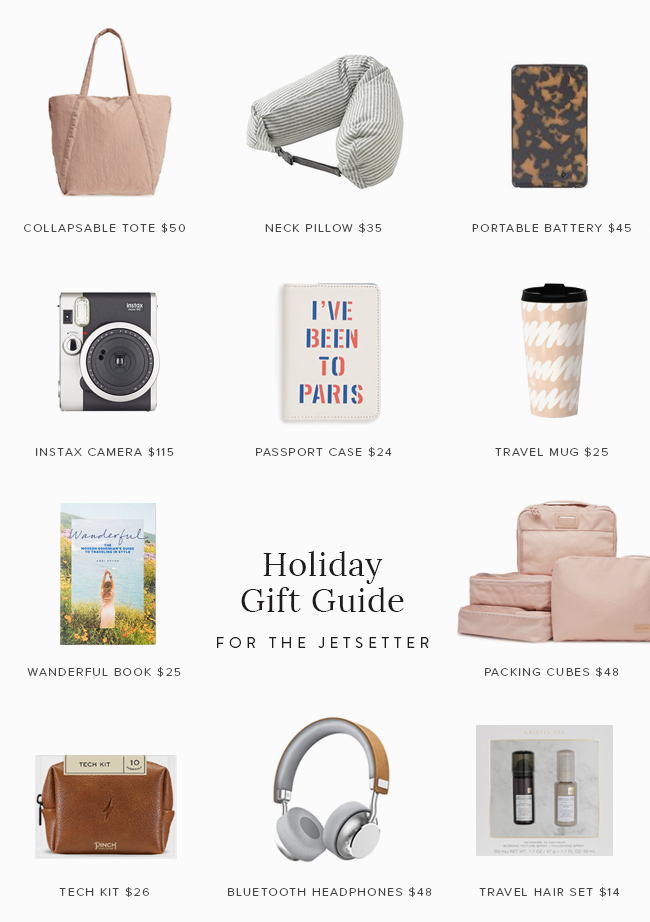 for the travel obsessed wanderlust-ing perpetually jet-lagged friend who is just never home… some TSA friendly gifts!
01. i love this baggu collapsable tote so much i got one for our next trip (it folds down tiny and is machine washable)
02. this muji neck pillow is much cuter than most neck pillows
03. a v fancy portable battery pack (aka power bank)
04. i included this camera last year but i still love it, and this one is in black.
05. love this ban.do passport case
06. oh my what a cute travel mug i designed myself!
07. a fun travel book with lots and lots of spots and guides to cool places
08. for the OCD packer, i want these packing cubes so bad! if only i traveled a lot.
09. a cutie little tech pouch with lots of essentials
10. super handsome wireless bluetooth headphones (i personally can't stand earbuds, especially for a long flight)
11. i love kristen ess hair products, now travel size ones!